Last updated on May 30, 2023
How to Self-Publish a Book (and Get Readers to Buy it)
Are you looking to self-publish and join the thousands of authors every year who enjoy complete creative control and a greater portion of royalties? If so, we're here to show you how to do just that while giving yourself the best shot at achieving your goals. We'll touch on all the essential parts of the process while also providing you with the resources to learn more.
How to self-publish a book in 7 steps:
1. Write a book worth publishing
Whether you're publishing a book with a traditional press or as an indie author, your success hinges on whether readers will love your book enough to recommend it to others.
While there's no surefire method for writing beloved bestsellers, certain approaches can help you purposefully and intentionally write a book that can succeed in the market.
Target an existing market
Book trends are often very noticeable when you walk into a bookstore. Some examples include dark academia (think The Secret History), retellings of Greek mythology and cozy mysteries featuring food and old ladies. You might even remember the YA vampire craze that followed Twilight's release.
Traditional publishers are often slow to hop on a trend wave. The usual turnaround at a traditional press is around two years (assuming a first draft already exists) — so current trends are something quick-writing indie authors can make more reliable bets on.
Trends are by nature short-lived, so they aren't the only indicator of commercial potential. A longer-term approach that is still informed by the market is to brainstorm plot ideas around your personal interests, then ask yourself how they fit inside an established book genre and appeal to a specific target audience. 
Alternatively, if you don't have a specific idea in mind, dive into some market research first — explore what's on the bestseller list, and try to understand why. Much of the time, it's not just the story that appeals to people. It's also the way it's framed and a strong beginning that hooks readers in.
---
If you struggle to write consistently, sign up for our How to Write a Novel course to finish your novel in just 3 months.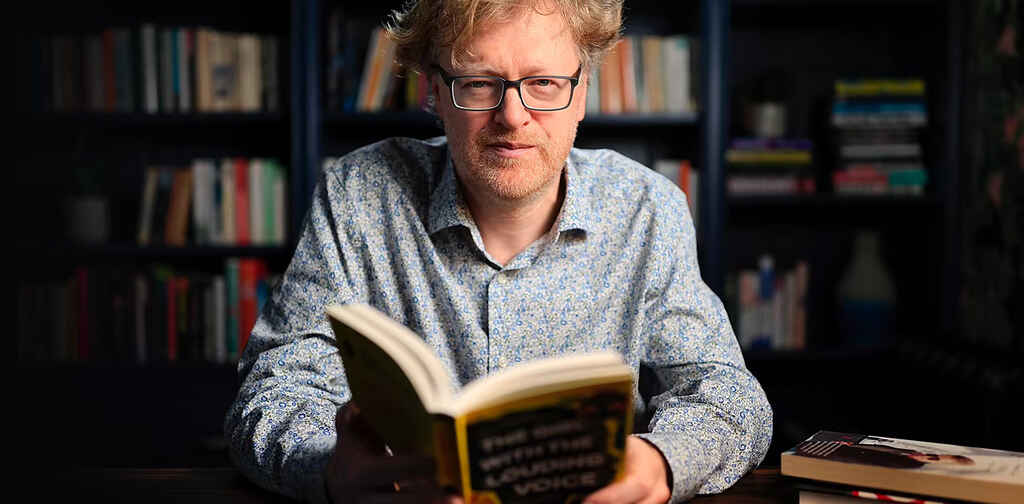 How to Write a Novel
Enroll in our course and become an author in three months.
---
Hook potential readers into your book
With your completed manuscript in hand, you now need a way to describe it compellingly to potential readers. This starts with a strong 'hook'. Sometimes known as an elevator pitch, this boiled-down, one-line version of your book's premise should condense your premise in an interesting and exciting way.
This generally means highlighting what makes your plot stand out. Here are some examples of hooks from successful novels:
Book Lovers by Emily Henry: The woman men consistently dump before they find The One takes a summer holiday where she keeps bumping into her nemesis from work. She's a literary agent, so she knows exactly what the books say would happen — but will it?

 

Magpie Murders by Anthony Horowitz: A mystery novelist is murdered and his editor has to rely on his unfinished manuscript to puzzle out what happened to him.

 

11/22/63 by Stephen King: A man time-travels from 2011 back to 1963 to prevent the assassination of JFK, except the timeline can't simply remain unchanged. 

 

Nightbitch by Rachel Yoder: An exhausted, resentful new mom is turning into a wilder kind of creature — her canines are growing… then hair on the back of her neck… is she turning into a dog?

 

Erasure by Percival Everett: A disillusioned African American writer pens a satirical novel that depicts the "African American experience" as stereotypically as possible. Publishers unironically love it, so he must decide whether to keep it up and reap the benefits or reveal the truth.
How do they all work? The first two examples give genre fiction clever, meta-textual twists: literary agent and editor characters are aware of genre tropes, so they can appreciate stories that enter a dialogue with existing works in their genres. Our hook for 11/22/63 demonstrates the high stakes will power the story: literally, if the protagonist fails, the world as we know it will collapse. And finally, the hooks for Nightbitch and Erasure pitch stories that go in unexpected directions, making the reader wonder what comes next. 
Now that you're prepared to talk about your manuscript, it's time to move on to sharing it with others who can help you improve it.
2. Hire a book editor
Editing is a pretty broad term. It can range from an author's rewrites of their first draft to the final proofread before the book launch. This section offers our recommended approach to editing your book for self publishing.
Self-edit as much as you can
An editor's time is money: your money. Before you hand your work off to a professional, do everything you can for it — or you'll waste money paying an editor to clean up basic mistakes.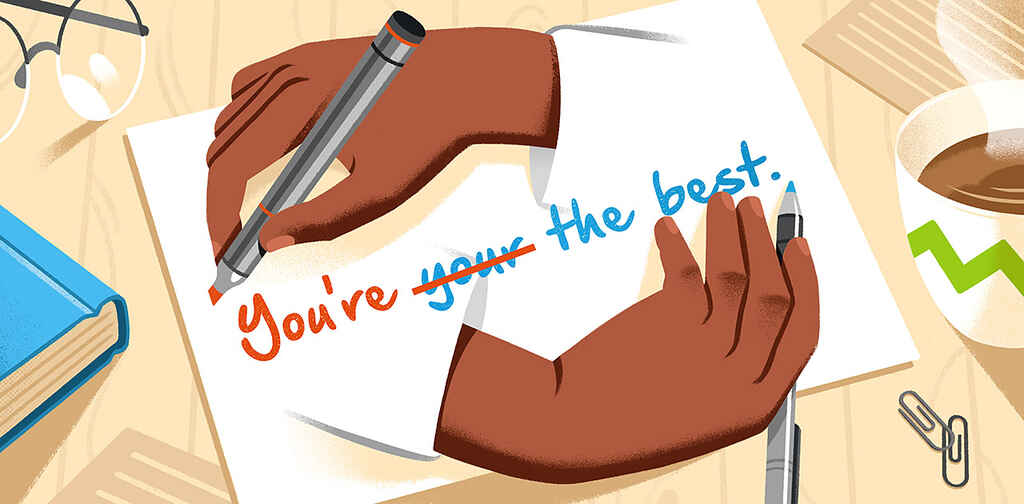 Get our Book Editing Checklist
Resolve every error, from plot holes to misplaced punctuation.
For novelists, that means working through a few drafts to iron out the story and characters; for non-fiction, it means sharing the manuscript with a focus group and re-writing it based on feedback. 
Here are a few resources to help you revise and self-edit your manuscript:
Let a professional help you over the finishing line
Once you've taken your manuscript as far as you can by yourself, it's time to bring in some experts. These days, finding your ideal editor is more straightforward than ever. On the Reedsy Marketplace, you can search for (and request quotes from) professionals with experience in your genre.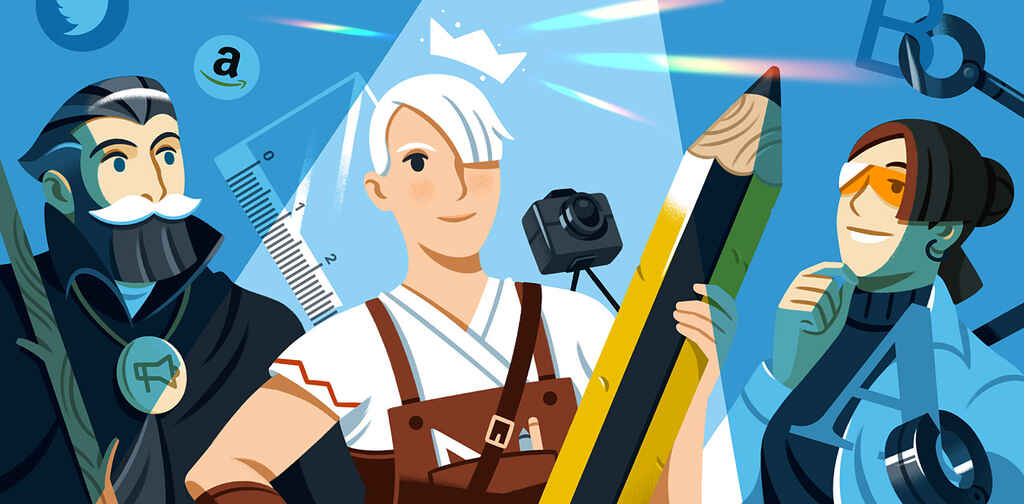 Polish your book with expert help
Sign up to browse 2000+ experienced editors, designers, and marketers.
Before getting too far down the editing rabbit hole, it's important to understand the different types of editors and what each of them does.
If you'd like to confirm which type of editing your book needs at its current stage, we recommend taking this quick quiz:
🖋️
What kind of editing does your book need?
Takes one minute!
Okay, your manuscript has been edited, polished, and proofed. Now it's time to make sure your book looks as good as it reads.
Note: You'll notice we talk about planning how you'll market your book later on — but the truth is that you should be working on identifying your target audience (and how to reach them) from early on in the process.
3. Hire a book cover designer
Self-published authors rely heavily on book covers for sales, whether used in ads or attract readers as a thumbnail on retailers like the Kindle store. But don't forget about interior design: how words and images are formatted on the page.
Here are a couple of great resources to help you wrap your head around making a beautiful, readable book:
🖋️
Which writing app is right for you?
Find out here! Takes 30 seconds
Once you've completed designing and formatting, you will have everything you need to start selling your book. That takes us to our next stage.
4. Format the manuscript for ebook and print
In days past, self-publishing a book involved getting a print run and paying up-front for thousands of copies. You pretty much always ended up with copies that you couldn't sell. Thankfully, modern publishing has provided simple solutions to this problem.
Print on Demand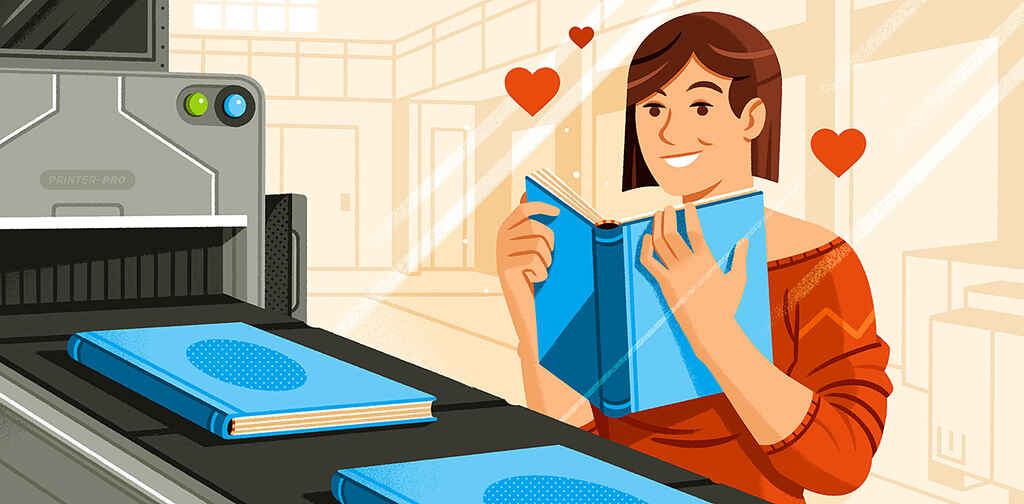 With POD (print on demand), authors can upload their book files to a printing service. This service churns out individual paperback or hardcover copies as, and when, they are purchased, either by customers or brick 'n mortar stores. The cost per unit is higher than with printing methods of traditional publishers, but the lack of risk still makes this the preferred option for self-publishing authors.
The two largest POD services in the world are Kindle Direct Publishing (KDP) and IngramSpark, which provide comparable products at similar costs. However, it's worth investigating the options to see which one makes more sense for you and your book. 
eBooks
Book sales on the Kindle store are a self-publishing author's bread and butter. After all, KDP offers the highest percentage royalty, greatly appealing to authors hoping to publish profitably. 
Audiobooks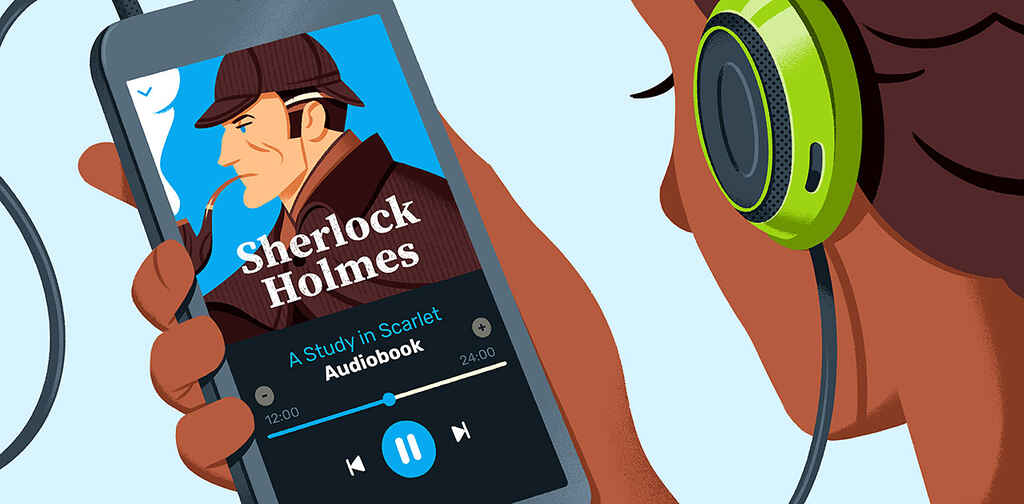 The audio format has skyrocketed in popularity in recent years, and self-published authors who have invested in audiobooks have reaped the benefits. Audiobooks are typically released after print or ebooks — it's pretty unusual for a book to be launched in audiobook format. They make for an excellent way to boost your backlist, especially if you're now launching a new book.
5. Pick a self-publishing platform
When it comes to deciding where (or through which company) you'll sell your book, the simplest and most popular option for self-publishing authors is Amazon's Kindle Direct Publishing (KDP), which lets you upload your book and list it for free. Readers can then buy the ebook or have a print version created for them at the click of a mouse. There is no need to understand how the sausage is made: Amazon has simplified the process.
Mastering Amazon's KDP
Anybody can get their book onto the Amazon online bookstore (and therefore the ubiquitous Amazon Kindle) for free. Yet few people know how to do it properly.
For instance, when uploading your title, there are certain things you can do to increase visibility with your readers. Then there's the matter of getting the people who find your book to buy it. To succeed here, you need to turn yourself into a bit of an Amazon expert. Fortunately, we have everything you need to do so!
PRO TIP: Want to know if Amazon exclusivity is right for you and your self-published book? Take our 1-minute quiz below to find out.
✅
Wondering whether you should give all your ebook distribution rights to Amazon?
Answer these 5 questions to find out!
Other self-publishing companies
If Amazon isn't suitable for you, there's a world of self-publishing beyond it, whether they help distribute ebooks or sell paperbacks to readers. These include retailers Apple Books, Kobo, and Google Play, or aggregators like Draft2Digital
Head to our post on ebook distribution to compare all your options when sending your book to online retailers.
6. Price the book to maximize sales 
Basic economics tells us that in most markets, price will impact how well your product will sell — and the book market is no exception. If you price your book too high, you will profit more on every copy sold, but you may sell far fewer copies. Similarly, an underpriced book may shift more units but leave you with less money at the end of each month. So how should you price your book?
Research your market
The first prerequisite to setting your book's price is to know your market inside out. What is considered a "normal" price for a book like yours? You can find that out by perusing the bestseller lists in your genre — e.g., the Amazon best sellers in your main categories — and looking at their prices. 
When doing your research, be mindful that, for years, traditional publishers have been voluntarily overpricing ebooks in an effort to protect their print sales, according to Ricardo Fayet, author of the self-publishing guide How to Market Your Book. 
"You can't really trust the prices of famous, traditionally published ebooks in your genre. Instead, look for high-selling titles from independent authors in your genre, and use those as a benchmark."
Lower your price to build your fanbase
As part of your grander strategy, Ricardo also mentions that price can be a great tool to entice readers to take a chance on your book. "While you can certainly mimic the prices of the most famous indie authors in your category, it can also be a good idea to price your books a tad lower as a start, just to start building that fanbase."
Once you have an established readership, they'll have no problem paying more to get your future releases. And once you have multiple books in your back catalog, your pricing tactics can get more sophisticated.
For a series, adopt a staircase pricing strategy 
The most successful self-published authors are usually the ones who write a series of books. One of the reasons for this is that it only requires the author to heavily market the first book in the series. If the reader likes that first book, they will be inclined to buy the next book (and perhaps even pay more for it).
With a series, Ricardo suggests starting with a free or heavily discounted book and then progressively raising the prices as readers get deeper into the series:
"For example, you could offer book one for $0.99, book two for $2.99, book three for $3.99, and the rest of the books in the series for $5.99. Once a reader is heavily invested in your series — and absolutely needs to know what happens next — pricing is not as big a factor in their purchasing decision."
To learn more about using price promotions to boost your sales and readership numbers, take our free course on the topic here.
7. Self-publish the book
Now you've got the finished product, chosen a retailer, and selected a price. All that's left is to pull the trigger and... congratulations, you've published your book! 
Launch your book
A lot hinges on a book's first few weeks on the market. To give yourself the best chance at thriving on Amazon and other platforms, your title must accumulate a healthy dose of book sales and reviews soon after its release. With that in mind, a lot of work needs to go into preparing your book launch. Here's what you need to learn:
So far, we've covered writing your book, editing and designing it, planning your launch, and growing your marketing efforts. You now have enough knowledge to actually go and self publish your book. 
Never stop marketing
Apart from writing a great book, the steps above can be realized through an afternoon of research and planning. But when it comes to marketing in self-publishing, things get a little more involved.
The good news is that there are tried-and-tested methods for promoting your title, including automated mailing lists, price promotions, and online advertising. Here are some articles on marketing and ads for self-published authors.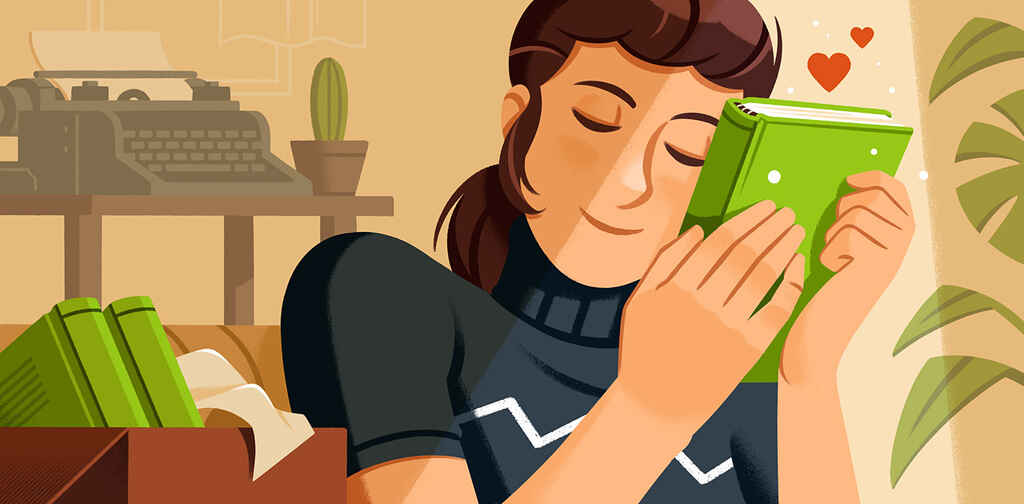 How to Self-Publish a Book
Learn to set yourself up for success as an indie author.
You've reached the end of the publishing process — now begins longer-term marketing. As any author would tell you, a book is something you never stop promoting. It'll sit nicely in your social media bio and continue to be discovered by a stream of future readers.
The journey to publishing a book can be treacherous. However, preparing yourself adequately and surrounding yourself with the right people can also be one of the most satisfying experiences. 
---
In the next part of this guide, we'll show you self-publishing's benefits (and potential drawbacks). So be sure to read on!