Last updated on Dec 31, 2021
Print on Demand Books: The Best Services in 2022
Evaluating different print on demand services is no easy feat. There are so many crucial factors to consider: cost, quality, timeline, and distribution, to name a few. How can you know which company is best for print on demand books, and which one you should use as an author?
To help you out, we've streamlined the process by testing out the major print on demand services and reviewing them below! This post will cover KDP Print, IngramSpark, BookBaby, and Blurb, comparing their key features so you know just what to expect — and can confidently decide which to use.
The major print on demand book services
The video above reviews print quality and physical differences among POD books from CreateSpace (now KDP Print), BookBaby, and Blurb. It's a great intro to the topic if you're wondering just how different these services are!
For an even quicker overview of user-friendliness, pricing, quality, and distribution, check out this POD comparison chart — which also includes IngramSpark, a company that's become a much bigger player in print on demand over recent years.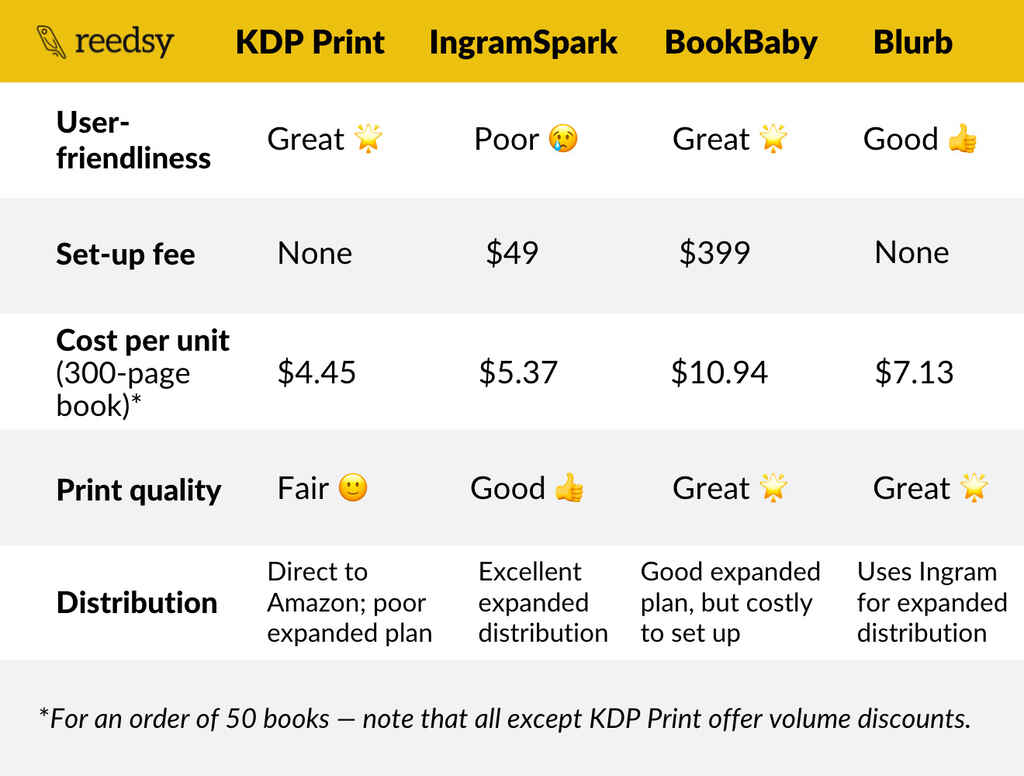 Note that we haven't included printing timelines and royalties in this chart because they're much more variable. Two authors using the same POD service and distribution plan, with the exact same list prices, may end up with completely different timelines and royalties — depending on the materials, number of units ordered, and where the books will be shipped.
How exactly do POD royalties work?
Indeed, as you read on, keep in mind that each platform's standard print royalty percentage won't necessarily represent the amount you'll receive as an author. This is because printing costs will typically be taken from your share of royalties.
To clarify: say you're going through KDP Print and only selling on Amazon. You're entitled to 60% royalties, so you price your book at $10 and figure you'll get $6 per sale. But after Amazon takes its cut, the print cost for that book will come entirely out of your $6. So if it's $4.45, as in our chart above, this leaves you with a profit of $1.55 per book.
Each platform's royalty calculator accounts for this, so there shouldn't be any surprises if you fill them in correctly. But in case you're thinking, "Wow, 60% royalties — great deal!", know that it will be more like 10-15% after printing costs — which is what most Big 5 authors make on print books as well (after they've earned out their advances, of course).
Now that's all cleared up, let's meet our contenders for the title of "best print on demand service for authors"! 🏆
1. KDP Print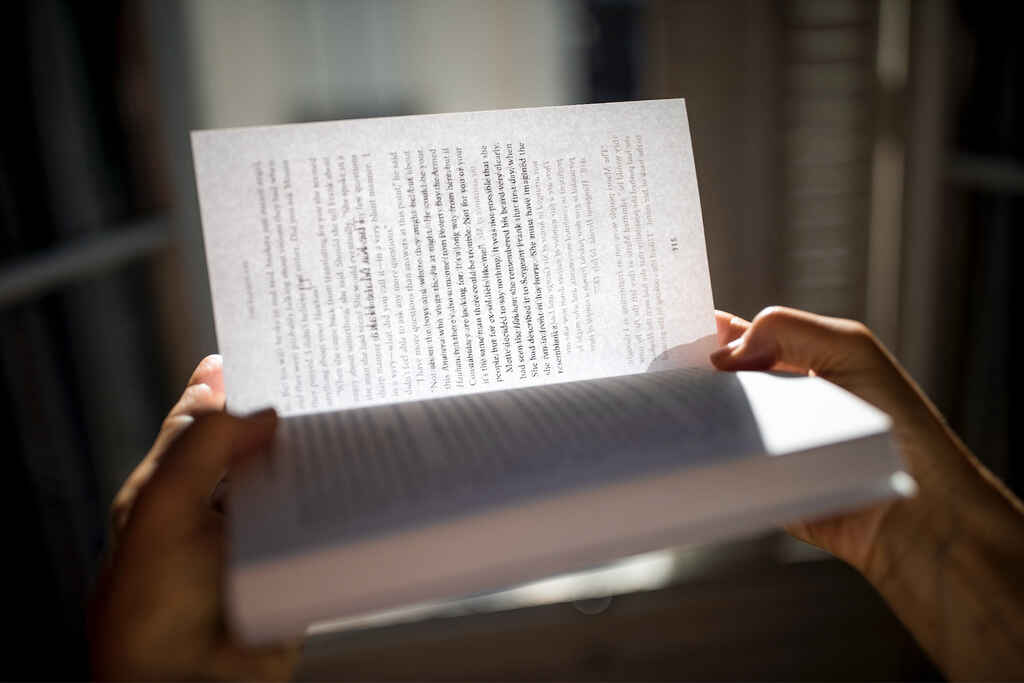 KDP Print is Amazon's print on demand service for indie authors, operating through its Kindle Direct Publishing platform. For those who remember CreateSpace, Amazon merged it with KDP Print in 2018, so that all Amazon's POD services are now under the KDP Print umbrella.
Pros of KDP Print
To be sure, KDP Print is one of the most popular print on demand services for indie authors. The upload process is very straightforward — and most authors have to go through KDP to self-publish their ebooks on Amazon anyway, so it's convenient to use the same platform for printing.
KDP Print also has the lowest printing costs of the major POD services, and relatively quick production — just 3-5 business days. In other words, KDP Print is smooth, efficient, and affordable. What more could you want?
Calculate your minimum list price and estimated print royalties from Amazon right here.
Cons of KDP Print
If you're hoping to "go wide" with other retailers, you might be interested in better expanded distribution. Though KDP Print does offer an Expanded Distribution route, you'll earn just 40% royalties before print costs, and it can take months for non-Amazon sellers to receive your book.
Authors should also be aware that print quality may be slightly lower than with other POD services. While the book we printed with KDP Print (see above) looked fine, KDP Print users have reported variations in quality, often changing with the season and supply chains. Look up recent reviews before committing to KDP Print — especially if you plan to try its new hardcover option, which costs more than paperback printing.
The verdict
KDP Print is great for Amazon-exclusive authors, with low printing costs, decent royalties (again, 60% on Amazon itself!), and rapid production. However, those looking to sell their book on non-Amazon retailers should look into other options.
2. IngramSpark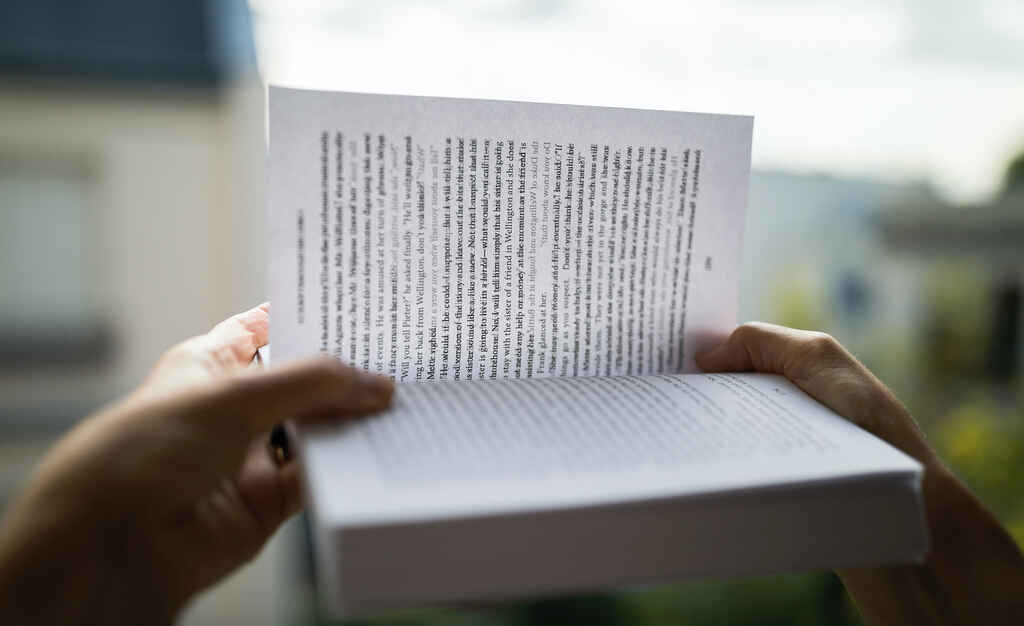 Speaking of other options, IngramSpark is the premier POD platform for authors looking to sell their book in all stores, not just Amazon. If you've heard of the Ingram Content Group, this is their wide-reaching POD service — and as you'd expect, it has much to offer.
Pros of IngramSpark
With IngramSpark, you'll get direct distribution to over 40,000 retailers in the US, from Barnes & Noble to your local bookstore. You'll also be connected to Ingram's global printing partners in the UK, Asia, Australia, and more. Furthermore, you can decide your own royalties: if you want to appeal to retailers, you can allow them to take a greater cut of your sales, or you can max out your own royalties around 75%.
Ingram's distribution network is so good that even BookBaby and Blurb distribute via Ingram. This means that if you choose IngramSpark, you avoid the middleman fees you'd have to pay with other distributors.
Set retailers' wholesale discount (aka their royalty share) in IngramSpark's calculator and discover how much you'll make per book!
Cons of IngramSpark
That said, IngramSpark comes at its own price. Firstly, there's the $49 setup fee — not prohibitive, but worth noting for authors on a budget. Secondly, and more importantly for first-time authors, IngramSpark is hardly the most user-friendly platform out there.
Most authors will go through IngramSpark's Book Building Tool, which walks you through your upload step-by-step. However, you still have to upload a carefully pre-formatted manuscript file, then comb through the preview yourself to ensure nothing has glitched. You'll also have to prepare your cover file to their specifications (see their File Creation Guide for tips).
After submitting these files, your book will undergo an automated review and a manual review. IngramSpark claims typical turnaround is 3-5 business days, but authors have recently reported longer delays. All in all, it's a thorough, time-consuming process which won't be ideal for low-tech authors, especially given IngramSpark's minimal customer support.
Check out our full IngramSpark review for our insider view of this service
The verdict
IngramSpark's prices are good and its distribution setup is unparalleled. It's not terribly user-friendly, and the file review process might slow you down — but with persistence and patience, you won't find a better wide distribution deal anywhere else.
3. BookBaby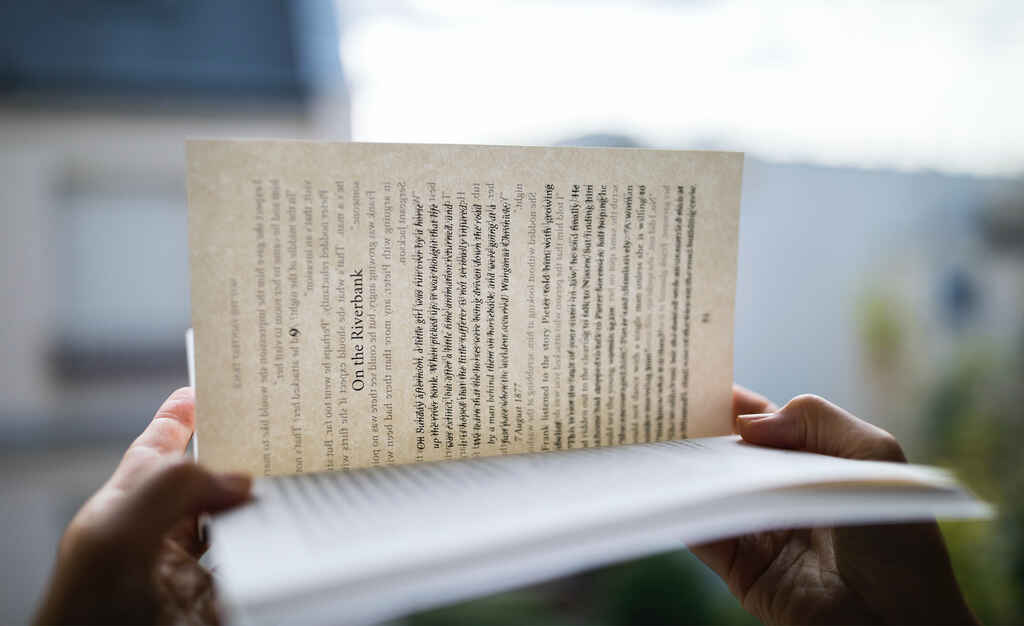 BookBaby is another POD service that's been popping up more lately in self-publishing spheres. But what can BookBaby really do for you as an author?
Pros of BookBaby
In contrast to IngramSpark, BookBaby is known for how user-friendly it is. The upload process is quick and easy, with just one page of manuscript guidelines to follow and a simple book cover design template for your front cover, spine, and back cover.
There's also no manual file review process that might delay your printing. Instead, BookBaby supplies a more time-saving form of quality control: excellent customer service to call upon (literally) if you run into trouble. BookBaby is the only major POD service to have not only email support, but an actual phone line! 🤙
Furthermore, BookBaby produces high-quality books and ships them quickly — under two weeks for 500 books or less (though as with all book printing services, this will vary depending on supply chains). The book we printed with BookBaby (see above) was lovely, with creamy pages and an aligned text grid, and users seem consistently pleased with BookBaby products.
Read our BookBaby review for a complete overview of its services and products!
Cons of BookBaby
So what's the catch? Pricing. BookBaby's printing costs are significantly higher than its competitors. For an order of 50 books, other POD services range from $4.50-$7.50 per unit, whereas a single BookBaby unit would cost nearly $11; even with larger orders, the volume discount barely helps.
That's not even including the $399 setup fee if you intend to distribute your books — meaning that an author who prints just 50 books to sell would end up paying nearly $1,000 to BookBaby!
And because you pay upfront for printing, you might expect BookBaby royalties to be better, but this sadly isn't the case. For distribution to Amazon, Barnes & Noble, etc., you'll still have to pay BookBaby 80-90% of your royalties. In other words, you're very unlikely to recoup your costs.
To calculate your own BookBaby royalties, log in and fill out your book's specs, then go here.
The verdict
BookBaby entices with its stress-free upload process, stellar customer service, and quality products. But the pricing is pretty exorbitant, especially if you're printing lots of books and hope to actually make money selling them — authors on a budget should steer clear.
4. Blurb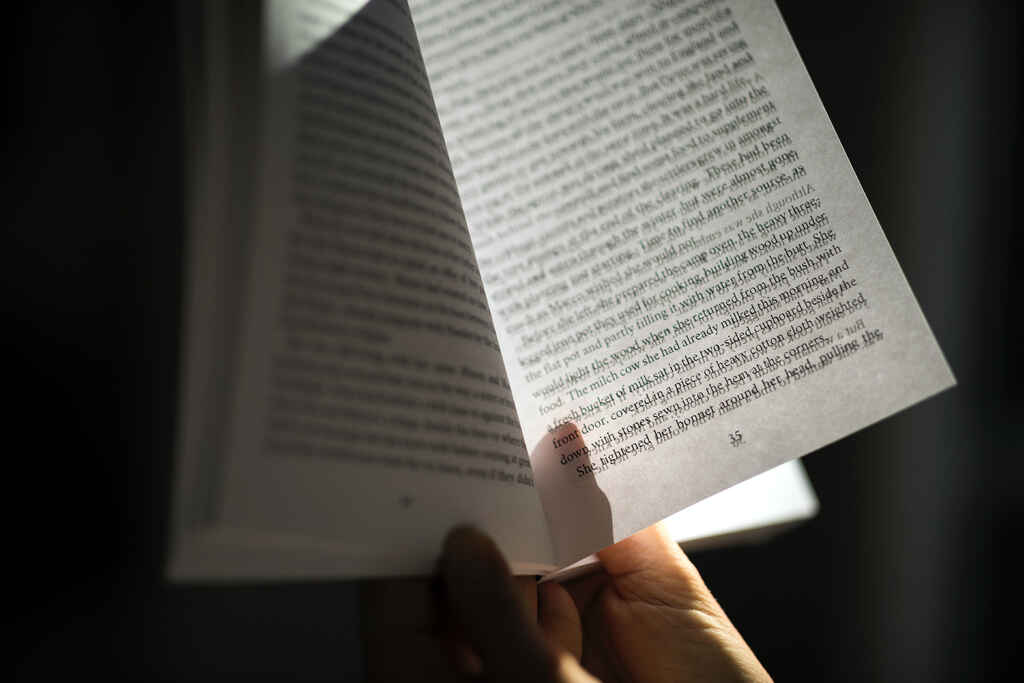 Finally, there's Blurb: a print on demand service that strikes a nice balance among all these platforms. In terms of pricing, Blurb is similar to KDP Print or IngramSpark, i.e. not too expensive. But like BookBaby, Blurb will help you turn out a beautiful product.
Pros of Blurb
Blurb's print quality is excellent — the service specializes in illustrated and highly visual books. Even if your book doesn't have illustrations, you may want to choose Blurb just to be certain that even small design elements (like chapter headings and ornamental breaks) are well-rendered.
Moreover, Blurb's pricing is a serious steal compared to BookBaby's. There's no setup fee, and the printing costs cover the middleman distribution fee, which is reasonable. And as with IngramSpark, you get to select your own royalty scheme.
Cons of Blurb
That said, Blurb's printing costs per unit are slightly higher than you'd get with KDP Print or IngramSpark. As a result, you'll have to price your book higher or give retailers a lower wholesale discount (which makes them less likely to order your book) in order to make a profit. 
Authors should also note there's no bespoke Blurb royalty calculator. But since Blurb uses Ingram for distribution, you can just use IngramSpark's and subtract from the final "Publisher Compensation" figure, depending on quantity:
For orders of 50 books or fewer, subtract $1.75 to get your Blurb royalty.
For orders of 100-500 books, subtract $1.87 to get your Blurb royalty.
For orders of 500+ books, subtract $2.00 to get your Blurb royalty.
If you anticipate selling lots of books, this royalty loss is nothing to scoff at. However, for the print quality you're getting — and because Blurb's pricing and royalties are still so much better than BookBaby's — it might just be worth the cost.
The verdict
Blurb offers excellent quality, fair pricing, and good distribution. Though there are some trade-offs, it's reassuringly well-rounded, and ideal for authors who want to print design-heavy books without breaking the bank.
We've even partnered with Blurb to make it easier (and more affordable!) for authors to format and print their beautiful books. Find out more here.
Which print on demand service is right for you?
Time to answer the million-dollar question: which POD service should you actually use to print and distribute your book? 🤔If you've read up to this point, you probably have a good idea already — but we'll lay it out crystal-clear just in case.
For Amazon authors: KDP Print
If you're only interested in selling your book on Amazon, focus on KDP Print. Low printing costs and high royalties make it a fantastic deal for Amazon-exclusive authors — not to mention that you and your readers will receive print copies lightning-fast. Get started with KDP Print today.
For "wide" authors: IngramSpark
If you're looking to sell on all the big (and small!) stores, digital and brick-and-mortar alike, we'd recommend IngramSpark. The learning curve is steep, but you'll kick yourself for losing royalties if you don't at least try — and having read through all their formatting guidelines, you might find it's not so difficult after all. Get started with IngramSpark today.
Of course, you can always combine KDP Print and IngramSpark to get the best of both worlds! Set up your book on KDP and IngramSpark separately, then opt out of Amazon distribution via Ingram. It's a bit more work, but you'll ultimately get maximum royalties through each service.
For visually demanding books: Blurb
For authors with vivid covers and/or visually intricate images within, Blurb is the way to go. Its specialized formatting templates and printing tools are perfect for these kinds of books, and the pricing is much more reasonable than BookBaby's. Get started with Blurb today.
For non-distributing authors: it's up to you!
Distribution is such a huge factor in most authors' POD experience that it's tough to untangle from our recommendations. But if you simply want to print copies of your book, ship them to yourself, and sell or give them away in person, you don't have to worry about distribution at all!
If this describes you, it's really your call as to which POD service would best suit your needs. Do you want high-quality books that aren't too expensive? You'll probably pick Blurb. Looking for something fast and cheap? KDP Print. Need a lot of technical support? BookBaby is there for you.
At the end of the day, only you can decide what's best for you and your book. We hope you feel ready to make an empowered choice based on your own needs! Remember, whichever POD service you choose, you'll get hard copies of your book that you can admire for years to come — and with any luck, this is only the beginning of your publishing success.