Writing a book is hard. Marketing it can be even harder.
Marketing a book in 2023 can seem like a full-time job, what with the crazy number of things authors seem to be expected to do: social media, blog tours, advertising, price promotions, mailing lists, giveaways, you name it.
But here's a little secret: you don't need to do all those things to successfully set your book on the path to success. What you need is a solid plan to find the one or two tactics that will work, and start to drive sales… in a minimum amount of time. And that's exactly what you'll find in this book.
Instead of drowning you in information or inundating you with hundreds of different tactics and strategies that eventually prove fruitless, this book will guide you through a step-by-step framework to find the ones that actually work for you and your book, so that you can start marketing more efficiently.
In particular, you'll learn:
How to change your mindset and sell more books with less effort.;
How to write books that guarantee a lasting, profitable career;
How to get Amazon's Kindle Store to market your book for you;
How to get thousands of readers into your mailing list before you even release the book;
How to propel your book to the top of the charts at launch; and How to automate your marketing so that you can spend less time marketing and more time writing,
After helping over 150,000 authors crack the marketing code through a popular weekly newsletter, Reedsy's Co-founder Ricardo Fayet is sharing everything he's learned over the past few years in this beginner-friendly, jargon-free guide to book marketing.
Best of all, the ebook version is and will always remain 100% FREE. Get your copy now and benefit from all the experience of a seasoned marketing professional.
About the Author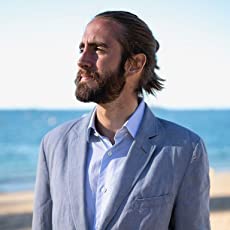 Ricardo Fayet is one of the four founders of Reedsy, a marketplace connecting authors to the world's top publishing talent--from editors to cover designers, book marketers, or literary translators. He's the author of several Reedsy Learning courses on marketing and a regular presenter at several prestigious writers' conferences: NINC, RWA Australia, and The Self Publishing Show Live, among others.
He oversees the marketing for all Reedsy products--Marketplace, Book Editor, Learning, Discovery--and is a big SEO and Facebook advertising enthusiast. In his spare time, he enjoys watching football (or "soccer" as y'all call it over there), and carrying tactical analyses to explain why his favorite team won, as well as referee mistake analyses when his team loses.
You can sign up to his weekly book marketing newsletter here.