Last updated on Sep 26, 2022
Book Printing Services: Which One Is Right for You?
When it comes to deciding how to print physical copies of their book, self-publishing authors can be overwhelmed by the sheer number of book printing services available. In this post, we'll look to break down these options and help you find the type of service that best suits your needs. 
Let's start with offset printers — bulk printing for authors who need lots of high-quality copies FAST. Then we'll look at some print-on-demand options, for those wanting to print and ship to customers browsing books online.
Offset printing services
Indie authors printing their book in bulk (we're talking by the thousands) can rely on traditional 'offset printing' to churn out their hard copies. Offset printing uses printing plates that transfer an image onto a rubber blanket, before pressing it onto a sheet of paper. 
Offset printing usually involves storing and shipping the books yourself — and often the hassle isn't worth it for self-publishing authors. But if you already have a commitment from buyers waiting to take them off your hands, offset printing can save you a lot of money. 
Printing offset means ordering at least 500 copies of your book at once. Predictably, such a large order will leave you with a significant bill to shoulder up-front. But, if we're talking cost-per-copy, this way of printing is hands down the cheapest — which means a higher profit margin for you. 
Very large print runs also make it much more cost-effective to get your project looking and feeling exactly as you'd like. Offset printing, therefore, gives you a lot more freedom when it comes to trim sizes, paper types, cover types, etc. You can even give your book fancy flourishes, like an embossed title.
McNaughton & Gunn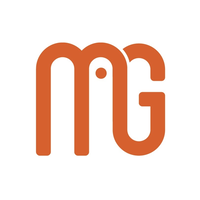 McNaughton & Gunn, an established printer in the Ann Arbor, Michigan area, will not disappoint when it comes to quality. You can order an offset print run for 250 to 50,000 books — though M&G are best at runs of up to 5,000 — or make use of their newer digital printing services, and request a quote for a run of 25 to 750 books. 
Cushing-Malloy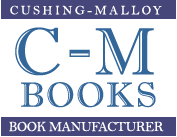 Cushing-Malloy is another well-established book manufacturer located in Ann Arbor: an area known to those in the industry as the "short-run book capital of America" because there are printers on every corner. As you can imagine, it's a bit of a rat race. Each printer has to excel in order to survive, and that's exactly what C-M books has been doing for over 70 years. 
Like M&G, they can offer digital printing for ultra-short runs, but are most competitive, with regards to price and quality, on black text offset print runs between 500 and 5,000 copies — soft or hard cover.  
Color House Graphics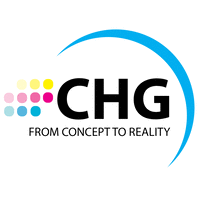 If it's high-quality color printing you're after...well, it's in the name. As well as black text printing and bookbinding, Color House Graphics is well-equipped to provide color text, as well as beautiful covers and inserts — whether you need a digital print of fewer than 500 copies or an offset print of 500 or more.
By teaming up with their sister company JPL, CHG provides a seamless service from print to warehouse to order fulfillment, so if you don't want to, you never even have to touch your books. For this reason, they're considered one of the best-equipped offset printers for novice self-publishers. 
CPI Print

If you're living across the pond, then shipping from Ann Arbor probably isn't a smart idea. Instead, authors in the UK and Europe can check out CPI Print for books that wouldn't look out of place on the shelves of Waterstones. CPI guarantees the same high level of quality to self-publishers and large publishers alike. So whether you need a hard cover, a paperback, or a color book, foiling, sprayed edges, or thermo-sensitive glitter, CPI Print can meet those needs. 
As well as a large range of products, they also have a number of services for storage and distribution. These include Auto Stock Replenishment and Zero Inventory — to reduce the problems associated with a large stock — and Global Print Solutions to efficiently fulfil international sales, while reducing shipping costs.
Acutrack

Acutrack is an offset printing solution that you can integrate with your site to process the delivery of your books instantly. They offer lower minimum orders than most offset competitors (starting at 50), allowing you to keep your warehousing costs — and your outlays — down. Moreover, their speedy delivery system fulfills orders globally without you being involved. Essentially, they offer the low-cost advantage of POD with the quality and customizability (printing, binding, etc) of off-set services. 
Their cost for a typical print-run of a 200 page, 6" x 9" book is $5.85 per book. This drops to $3.25 per book for runs of over 2,000. While these costs are comparable to other POD services like Lulu, their quality and customizability is much better and matches that of offset printing. While offset printing would have a lower cost, their minimum order volume would be around 500 copies. If you have a high-volume of books to be printed (2000+ copies), or even a consistent lower-volume order (100-200 copies), Acutrack might be a great choice  for you.  
Print-on-demand services
Books printed on demand (POD) are created one copy at a time, as and when needed. POD services use digital technology that's similar to a sophisticated laserjet printer. Using this technology, the leading POD presses have all managed to achieve roughly the same print quality — a standard that's starting to catch up with that achieved by offset printing, though it's still not quite comparable. 
The look and feel of your book are not the only things to take into consideration when choosing between offset printing and print-on-demand, however. 
If you don't have large orders lined up, then printing and shipping books only when they're bought means you don't have to deal with storage — or guess how many copies you'll sell. When someone makes an order, an on-demand printer will print a copy of your book and make sure it reaches the customer without any effort from you. The platforms through which orders can be made will vary depending on the printing service, as will the cost of the shipping deducted from your royalties.
Fewer books going to waste is better for the author, the printer, and the environment. If you want to know how to reduce your book's impact on our planet, check out our guide to sustainable publishing 🌱
Blurb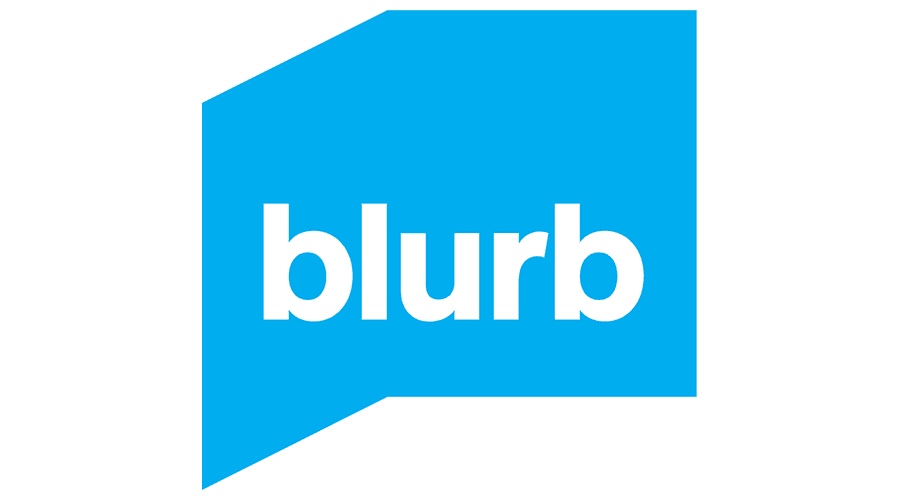 Blurb stands out as a print-on-demand service for its high-quality printing — especially when it comes to more visual, art or image-based projects. You can also access Ingram Book Group's impressive distribution network via Blurb. This would incur an additional fee, which you wouldn't pay if you used Ingram's own printing service IngramSpark; however, we still recommend Blurb over IngramSpark to any author with lots of color illustrations, photographs, or other visual elements.
You can print one book at a time using their POD service, or increase the size of your order and get your hands on those sweet, sweet bulk printing discounts. Should you require more than 750 copies — to quickly fulfill orders from pre-sale buyers, for example — you could even look to their offset printing service, for even higher quality and a better per-unit cost.
BookBaby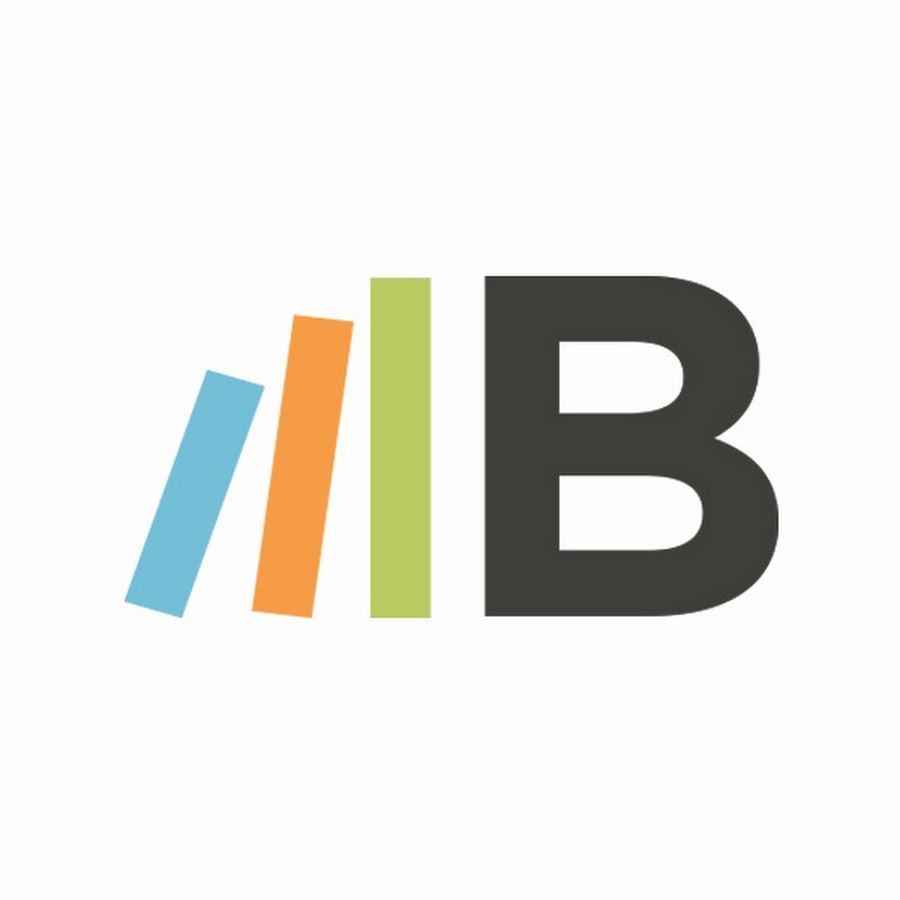 In recent years, Bookbaby's POD service has been a popular choice among self-publishers, though not necessarily one that we'd recommend to most authors. There's no doubt that their customer service is fantastic, as is the quality of their product — it's their prices that are hard to look past. Not only are you required to make a minimum order of 25 books before qualifying for POD, but there's also a $399 setup fee on top of your print order. 
Bookbaby justifies this price tag by touting its extensive distribution network. But what they aren't so vocal about is that, like Blurb, they access their network via Ingram Book Group — and do so for the same fee, which is then charged to you. Our advice? Head straight to Ingram yourself.
IngramSpark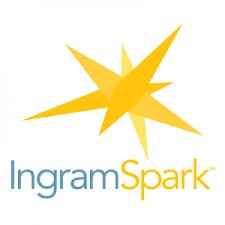 Ingram Book Group (IBG) is the largest book distributor and wholesaler in the US, which is why most POD services go through Ingram to access retailers. But by using Ingram's own POD service, you can access their global distribution network yourself, without paying a middleman for the privilege. Their large network also includes brick-and-mortar bookstores, so they're a solid option if you're hoping to see your book on some real-life shelves. 
All that said, IngramSpark has an infamously steep learning curve, and, like BookBaby, charges an (admittedly much smaller) setup fee — which you won't find at any of the other printing services listed here. More importantly, not every author plans to "go wide": some are happy to zero in on one or two retailers. Speaking of which...
Unlike many other POD services, IngramSpark won't help you to correct formatting issues. To make sure your manuscript is perfectly formatted right off the bat, use the Reedsy Book Editor — our free writing, editing, and formatting tool.
KDP Print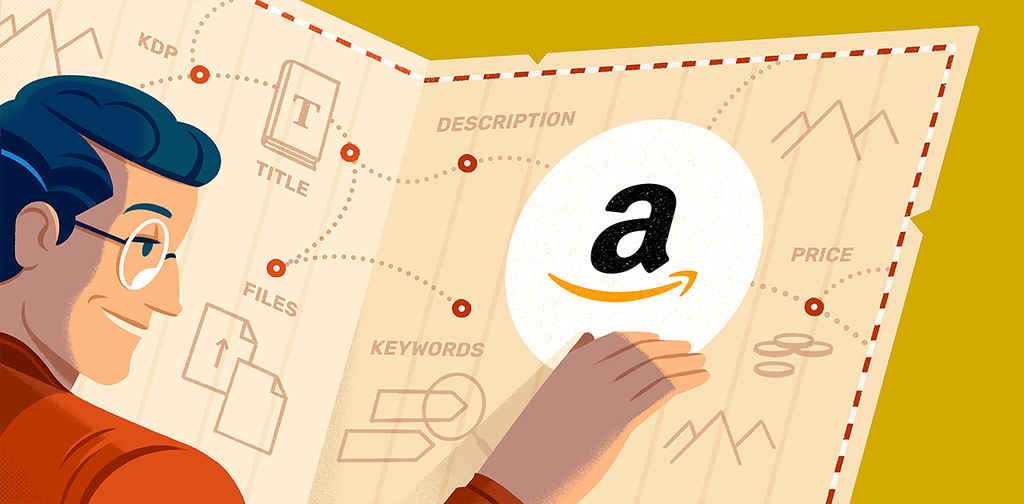 If you've decided you're quite happy putting most, if not all, of your eggs in the Amazon basket, then you might want to go with KDP Print. A two-in-one platform for paperbacks and ebooks, KDP makes the publishing process quick and intuitive and keeps all your sales in one place. Like most Amazon services, it is, in a nutshell, convenient. And the quality? Solid, but that's to be expected with the clout of this retail giant behind it.
Allow Reedsy to serve as your guide to publishing on Amazon by following our clear step-by-step process.
When distributing to Amazon, your fees will be much lower than if you were to sell through Amazon via another printing service. And having your book available on Amazon websites in the US, Europe, and Japan is certainly valuable placement. But — and it's a big but — KDP puts a hefty price tag on distributing to any other store. And their network isn't as wide or as diverse as IBG's. We do have a nifty solution for you, but you'll have to keep reading to find out what it is.
Lulu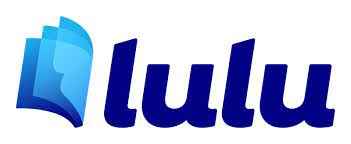 In discussions about distribution, one other printing service you'll often hear on the lips of indie authors is Lulu. Lulu distributes paperbacks to Amazon, Barnes & Noble, the Ingram Network, and its own Bookstore — but its extensive network comes at a price. 
Despite claiming authors receive 80% of profits, Lulu offers some of the lowest royalty shares going. This is because that 80% is not 80% of your sales, but 80% of the money left over once the printing costs and the distribution fees of other retailers have been deducted. With Lulu sequestering 20%, you would have to risk a pretty high list price to cover your costs and make any real profit. 
If you plan to print a relatively small number of books in bulk, Lulu provides a printing discount. And, of course, if you deliver them yourself you wouldn't need to pay Lulu for distribution. However, Lulu's prices can get eye-watering if you're after hardcover binding or a color interior. While the printing quality is as good as, if not better than, most POD services, we think you can find better at Blurb.
Verdict: Which printing service is right for you?
Now we've covered all the major printing services for both print-on-demand and offset printing, let's take a look at the headlines to help you decide which service is right for you and your publishing goals. 
Goal #1: Maximise your royalties
Despite the rise of ebooks, the paperback is far from dead. Neglecting readers who prefer to feel the pages of a book between finger and thumb would mean missing out on lots of sales. So printing your book is a smart move if you're hoping to make money as an author. 
Some readers prefer ebooks, while others are devoted to paperbacks. But there's a whole other group of readers you might want on your radar: audiobook lovers. Our guide to audiobooks will walk you through recording your own 🎧
Though you could increase profits by printing offset and paying less per unit, it's much wiser to print on demand if you don't have large orders lined up. You don't want to sink money into books that go to waste!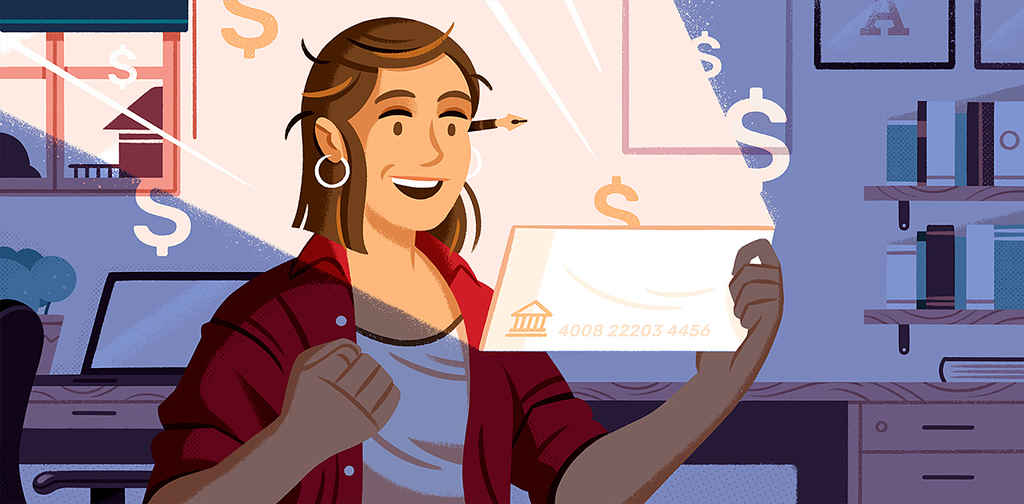 If your goal is to maximize your royalties, your main priority when choosing a POD service is to cut out the "middleman" fees. Authors focusing on sales through Amazon should use KDP Print. Since KDP distributes directly to Amazon, you won't pay a fee and can receive up to 60% of your list price.
Distributing elsewhere through KDP Print is an entirely different story. They'll charge you a hefty 60%, leaving you with only 40% of your royalties, minus printing costs. If you want to distribute to non-Amazon stores, use IngramSpark. Like we mentioned earlier, most POD services go through Ingram anyway, and will charge you an extra fee to do so, so you may as well go straight to the source. 
We did promise you a nifty tip with regards to KDP Print and IngramSpark, and it's time to deliver! To maximize the benefits of both of these printers, you can distribute to Amazon via KDP Print but opt out of their expanded distribution. Then use IngramSpark to distribute everywhere but Amazon!
You can't technically opt-out of selling to Amazon via IngramSpark. But handily, if you use the same ISBN at both printers, Amazon will prioritize the KDP Print version when you make a sale — meaning you avoid paying a double distribution fee.
Goal #2: Get your book into bookstores
Brick-and-mortar stores are not the biggest fans of Amazon, and won't warm to the idea of selling books printed through KDP Print. So if it's your dream to see your book taking up space in a bookstore, you're better off printing with IngramSpark. IBG's large distribution network will provide you with a better chance of accessing physical bookstores, including Barnes & Noble. 
Of course, most self-publishing authors don't expect to have their book stocked in B&N. In most cases, seeing your book on the high street will involve contacting individual booksellers and small local shops — preferably those with customers who might have a particular interest in your book. 
If that's the case, you may be better off ordering thirty or so high-quality copies from Blurb, who will then make them available to indie bookstores through Ingram. With Blurb, ordering a batch is much cheaper than printing your books one at a time, and no matter how image-heavy your book is you can be pretty certain of a high-quality print that'll help sell your book to retailers and their customers. Just make sure you nail your cover design, to make the most of the opportunity!
Goal #3: Create a stunning product
We'd also recommend Blurb to authors who are printing illustrated or highly visual books, and to anyone wanting to print a bulk order of fewer than 500 copies. Without wishing to repeat ourselves, Blurb is the forerunner when it comes to high-quality digital printing. And while their POD service may not make you as much as IngramSpark or KDP Print, they offer good discounts for volume purchases.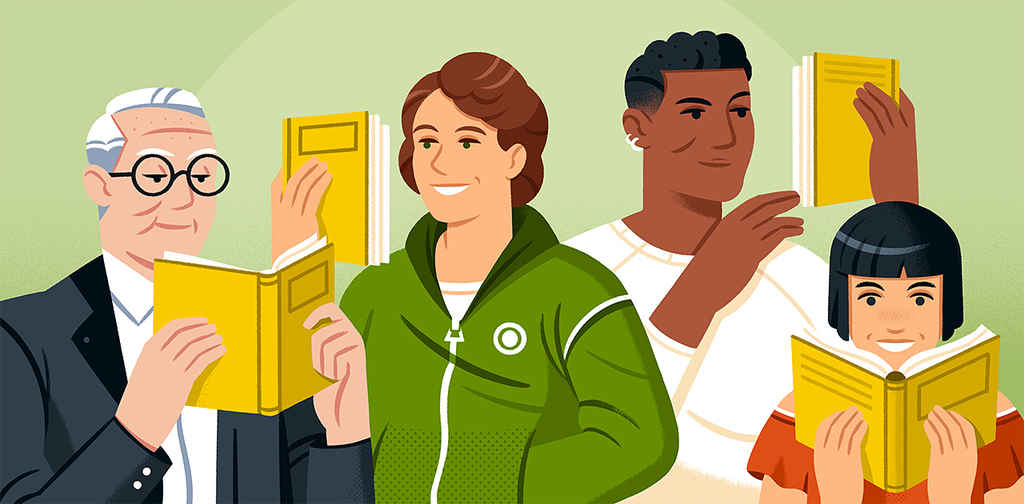 If you're after a few beautiful copies to hand out to friends, or you need them for a book signing or book fair, or you simply feel your publishing journey won't be complete until you hold your book in the flesh, Blurb's standout quality once again makes it a great option. 
Goal #4: Fulfil large orders fast
If you're getting orders from stores and bookshops prior to printing your book, and you need to fulfill large orders fast, you can take a chance on an offset print run to get a better per-unit cost. If pushed to recommend just one, we might suggest Colour House Graphics, simply because their storage and shipping service can help you to avoid every indie author's nightmare: 2,000 copies of your book in the living room. However, when it comes to offset printing we always recommend doing your own research into local printers, since quotes will vary from project to project, as will the customer experience. 
---
For a closer look at the quality of print on-demand services offered by these companies (and more), head over to our review of the most prominent POD companies.