Last updated on Mar 03, 2021
70+ Book Marketing Ideas to Rocket-Boost Your Sales
No matter what kind of book they're writing, every self-publishing author will eventually arrive at the same question: what's the best way to market it? The good news is that tons of other indie authors have grappled with this question already — and that by following in their footsteps, you can create a book marketing plan that will have your book flying off the shelves.
In this post, we offer up 70+ book marketing ideas to help you out. It also features a free book marketing checklist you can print out and use to track your progress! And if you're craving even more info straight from the pen of an expert, check out our free book marketing guide How to Market a Book: Overperform in a Crowded Market, written by our very own Ricardo Fayet.
Give your book the help it deserves
The best professional book marketers are right here on Reedsy.
Learn how Reedsy can help you craft a beautiful book.
But this post is getting ahead of itself. For those first dipping a toe into the marketing waters, we'll begin with the essentials. Those who are more advanced, feel free to skip ahead! We'll be covering:
Book marketing basics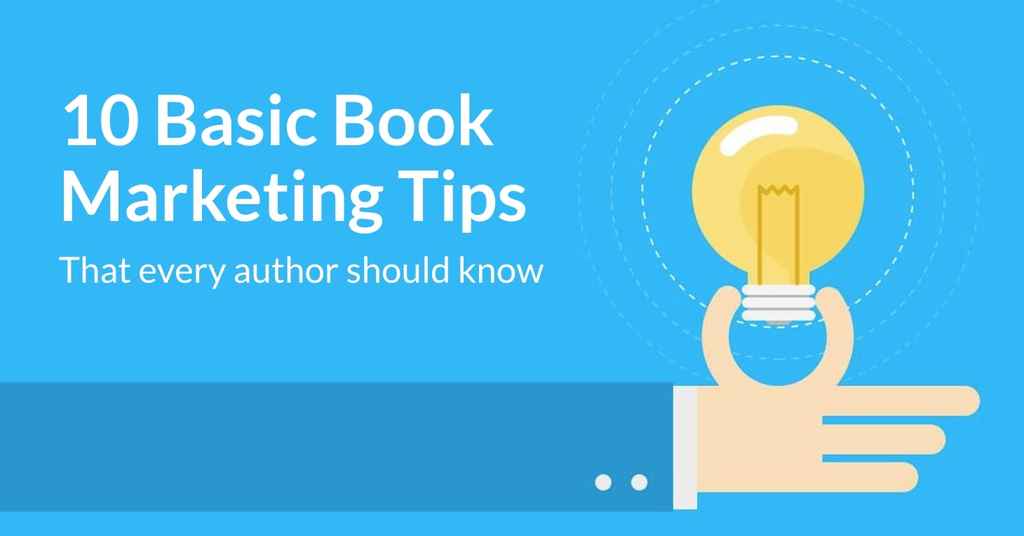 Just getting started with book marketing? Here are 10 fundamental things every single author should do to market their book.
1. Get your book info right
Successful marketing starts with the book itself, especially the information you attach when you publish. This info will include your book title, author name, and description, but also elements you may not have considered like searchable keywords and categories.
We'll talk more about how to optimize your keywords, categories, and book description below, but for starters, just make sure you have them and that they're consistent across retailers.
2. Set up your store links
Speaking of retailers, after publishing your book, you'll want to set up your various store links for readers. If you've only self-published on Amazon, this will be easy — one link, which you can make as clean as possible by removing everything from the URL except "/dp/[alphanumeric code]", like so: https://www.amazon.com/dp/B08TZJQ1FB.
If you've published on other stores like Apple Books and Google Play, it's easy to generate links from within those apps as well. Don't assume every reader will want to go through Amazon! Have store links ready from every platform you've published on so they can take their pick. 
3. Create a website
And where will you share those store links? One of the best places is your author website — which you should go ahead and create if you haven't already. Platforms like Wordpress and Wix make it simple to set up a website for yourself, or you can hire a web designer to do it for you.
Learn more: How to Create an Amazing Author Website (blog post)
4. Use social media
In this day and age, social media is probably just as important as having a website in terms of book marketing. Luckily, this is something you'll almost definitely have already — and if not, it's super easy to set up accounts on Facebook, Twitter, and Instagram. Start by following authors and hashtags that are relevant to your book and creating a general plan for what sort of content you want to share. Check out the post linked above for more tips!
5. Interact with readers
This falls under the umbrella of social media, but it's so essential that it's worth its own tip: in order to attract readers, you need to interact with them. Ask them questions, reply to their comments, and follow them back if they have strong accounts of their own (especially if that includes lots of followers). Build relationships and engage with them on a deep level.
6. Employ a lead magnet
A lead magnet is something you offer readers in exchange for their information. For example, you might send the first chapter of your book to readers who give you their email address.
Lead magnets are indispensable for capturing people you'll hopefully convert to paying customers down the line, so it's never too early to start thinking about them. We'll talk more about different ideas and techniques for lead magnets below.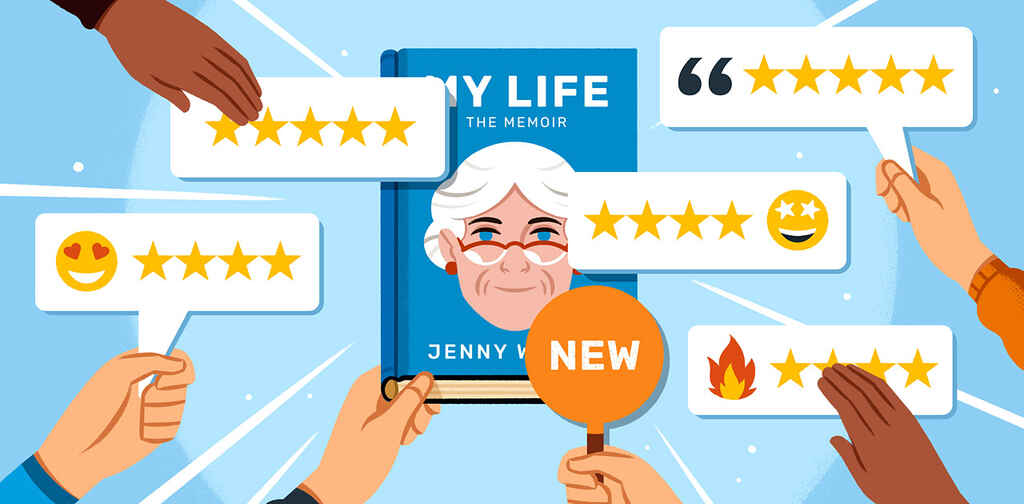 Book Marketing 101
Learn seven tried-and-true strategies for boosting book sales.
7. Run price promotions
Getting back to your book and where you sell it, another crucial marketing tactic is running price promotions to entice bargain-minded customers (which is to say, just about everyone). You can discount your book or even offer it up for free, then boost your promotion on other platforms. For more info on this, skip to the section of this post that's all about price promotions.
8. Angle for book reviews
Getting book reviews should always be one of your top marketing priorities — indeed, you must start working on this long before your book launches, so you'll have reviews right from the jump. Our post is a great primer on how to get book reviews as a new author, but the gist is: reach out to reviewers early and often, offer plenty of ARCs, and encourage people to cross-post their reviews to multiple platforms.
9. Engage with other authors
And just as you're making the effort with readers and reviewers, don't forget about your fellow authors. Cultivate a strong network to promote you and your book by engaging with other authors on social media, supporting them with positive feedback and anything else they might need, and potentially even cross-promoting with them.
10. Don't stop hustling
Through it all, remember that book marketing is a process: even if you tick off these boxes, you can't just lie back and expect your book sales to sustain themselves. You need to make a constant, genuine effort for your readers both before and after your launch date — and if it doesn't seem like your strategy is working, don't be afraid to switch things up!
Finding your target audience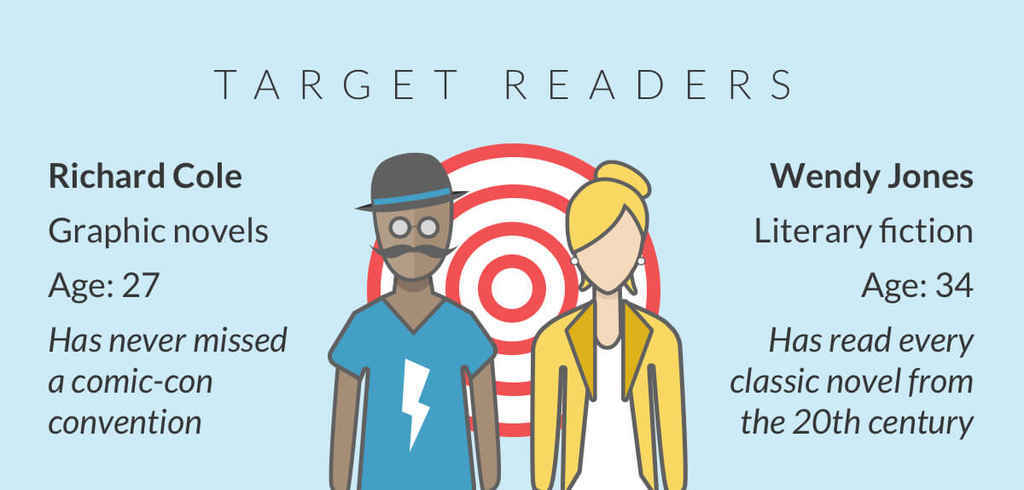 Now let's talk more advanced tactics. Ideally, you'll have thought about your target audience before you even started writing! But no matter what stage you're at, these tips on narrowing down your target audience and niche can really help refine your marketing strategy.
11. Consider your market
First off, you'll want to consider the overall market for your book. You can evaluate this by searching for your book's primary keyword on Amazon to see how many results show up and how well those books are selling. For example, if you'd written a book on smoking cessation, you might search "how to stop smoking" in Amazon Books. You'd then look at the Best Sellers Rank (under "Product details") of the top results.
If the top 3 books are bestsellers but books #4-10 barely sell at all, you might try another marketing angle — possibly a more specific one, like "how to stop smoking as a working mom". The market for this angle won't be quite so saturated, and you'll have a better chance of selling your book.
12. Build a proto-persona
Next you'll want to create a proto-persona: a hypothetical reader who slots perfectly into your target market. Give this reader a profile that includes a name, occupation, and home life. You'll think about this proto-persona every time you make a marketing decision, which will help you envision your readers as real people and cater to them more concretely.
13. Find out where this person "lives"
We're not suggesting you physically stalk someone — only that you figure out where your proto-persona might hang out online, so you can ensure your marketing efforts reach them. Pore over Goodreads reviews, Reddit threads, and the social media accounts of authors similar to yours to find people like your proto-persona. Then adjust their profile accordingly!
14. Focus on what sets you apart
This is what you really need to market your book: something that sets you apart from the competition. With fiction, that might be a unique character, an unusual setting, or a particularly compelling narrative voice.
For nonfiction, finding an angle can be a little tougher. When in doubt, emphasize your personal expertise or connection to what you're writing about. For example, anyone can write about how to grow a small business, but nobody else could write about how you grew your small business.
Learn more: How to Validate Your Book Idea (free course)
Researching keywords and categories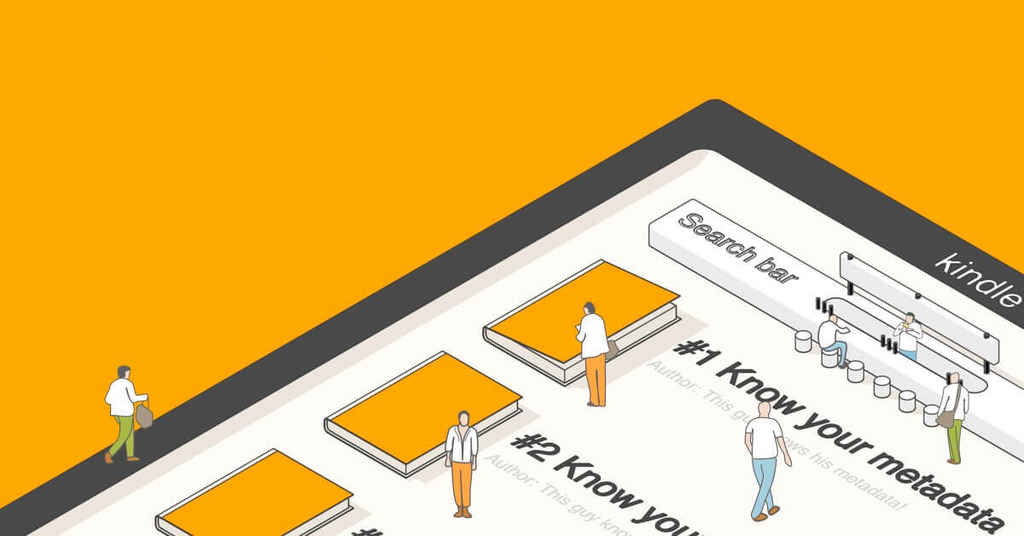 Keywords and categories are the descriptive tags you'll add to your book to help readers find it on Amazon and other retailers. You'll have chosen them when setting up your book info, but here are a few tips to optimize them for better sales.
Alternatively, our post on how to promote your book on Amazon might be worth a read if you're planning to sell exclusively through this platform. 
15. Select relevant niche categories
For your Amazon categories — which are labels like "Domestic Thriller" and "Adventure Travel" — you'll want to strike a balance between popular categories and categories that aren't too competitive. This will give you the best possible chance of becoming a #1 Best Seller in your category, which is a huge advantage for marketing.
16. Identify best selling keywords
Finding the right Amazon keywords may be less intuitive than selecting your categories, but looking at bestsellers in your genre or subgenre is a great jumping-off point. You won't be able to view the exact keywords entered into Amazon, but you can see which phrases keep popping up in those books' titles and descriptions.
17. Get into "tick box" categories
Some Amazon categories have tick boxes in the sidebar allowing readers to refine their search. For example, Romance categories have "Romantic Heroes" ("Alpha Males," "BBW," "Bikers," "Cowboys," etc.), and "Romantic Themes" ("Amnesia," "Beaches," "International," etc.). The only way to get into those categories is to use the right Amazon keywords. If you place your book in a category that has tick box options, make a smart use of your keywords to ensure your book shows up when readers tick relevant boxes.
18. Use longer keywords for more "phrase matches"
Make each keyword as long and detailed as possible to hit more "phrase matches" for what readers might search. For example, a book tagged with the keyword "dark academia" will index for that single term, but the longer keyword "Ivy League secret society dark academia" allows it to index for multiple search terms — effectively maximizing your exposure to readers.
19. Refresh when needed
No matter how carefully you've chosen your initial keywords and categories, you still need to update them every so often. Every few weeks or months, try switching out a keyword or two, maybe including a hot new comp title to capitalize on what's trending. If your sales had been going strong but are starting to flag, that's a clear sign to revisit and refresh your data.
Perfecting your product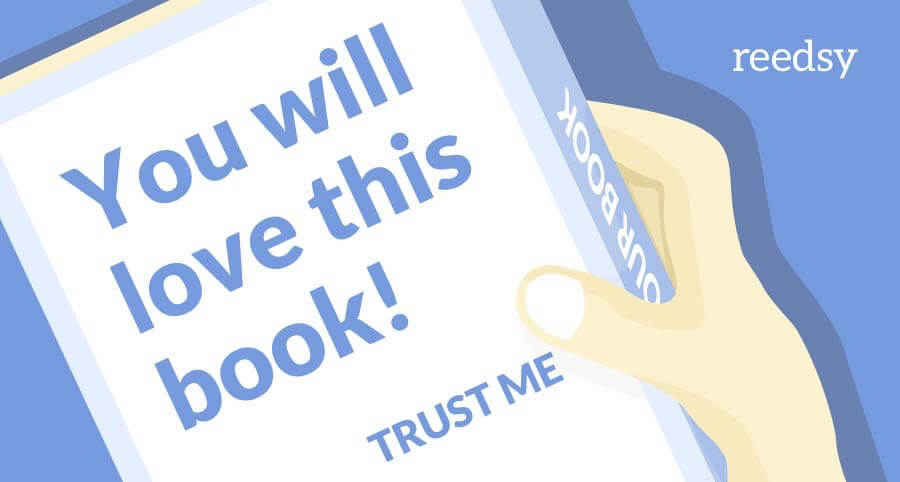 To compete with other books of a professional standard, your book needs to be polished in everything from visual presentation to marketing blurb. Follow these tips to do just that.
20. Edit and format professionally
If you haven't already gotten your book professionally edited and formatted, drop everything and do it now. Marketing can solve a lot of problems, but it can't make readers see beyond pages of typos, run-on sentences, and odd spacing — so take care of all that before you publish.
Need a professional yet budget-friendly formatting solution? Look no further than the Reedsy Book Editor, which has beautiful book formatting templates you can use for free!
21. Design an eye-catching, genre-friendly cover
Of course, readers will see your cover before they ever open your book, so cover design is just as important as editing and layout (if not more so). Return to books similar to yours and think about how your cover might cater to readers' expectations while still standing out.
A pro book cover designer can really help with this — and if you don't have any design experience yourself, you'll definitely want to hire a professional. Don't take any chances with your #1 marketing tool!
22. Write an engaging book description
Your book description, the second thing readers will see after your cover, is another key marketing factor. Make it snappy, with a focus on your hook (aka that thing that sets you apart). This isn't a place for a detailed synopsis; the goal is to leave readers wanting so they actually read your book. Learn more in our post on how to write a book description that sells.
23. Refine your sample chapter(s)
Your sample chapter is the third and final element of your book (along with your cover and description) that readers will experience before buying it — and the most likely to sway them based on the quality of your writing. Again, professional editing and formatting is crucial, but you'll also want to make sure this chapter encompasses your hook and your best prose. 
Note that Amazon's "Look Inside" feature does not allow you to select which pages readers can see, so by default, your sample chapter on Amazon will have to be your first chapter. However, you can always polish up another chapter to use as a sample on your own website, or even as a lead magnet for your mailing list.
24. Construct an author bio
Readers are less likely to look at your author bio before buying your book, but it's good to have a strong one just in case. As with your description, this doesn't need to be very long. The main things to remember are that a) you don't want an author bio that's wildly inconsistent with the tone of your book (for example, a humorous bio in a book about war), and b) if you're writing nonfiction, you should get your credentials in there.
25. Update your product over time
Finally, you'll want to update your product info and even your book's appearance from time to time. If your sales are faltering or you just haven't refreshed things in awhile, try spicing up your book description with more keywords or quotes from reviews.
Design-wise, consider slapping a sticker or pull quote on your cover, or spring for a full redesign — it could boost your sales by up to 50%. Basically, don't get complacent; there's always room for improvement!
Growing your mailing list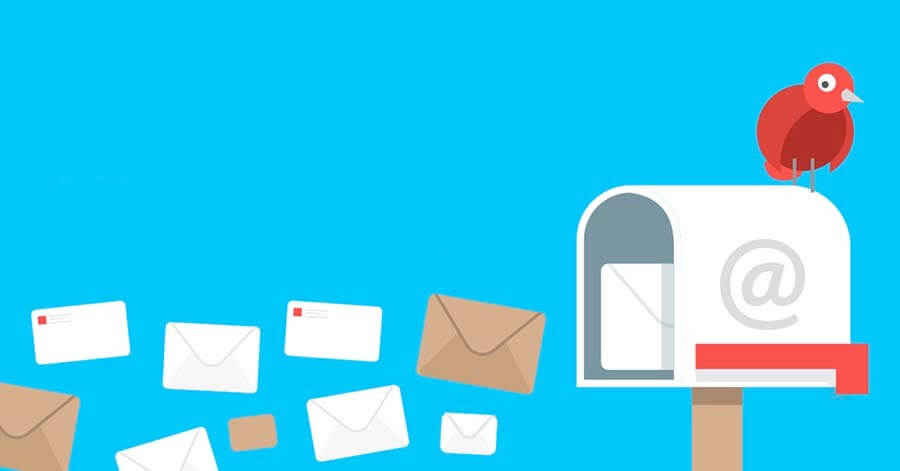 Now for a few tips to help you master the art of the mailing list, which is a critical part of any author's marketing strategy.
26. Set it up
First things first, choose a platform to set up and manage your mailing list. Services like MailChimp and MailerLite are user-friendly and provide valuable data about how many people open your emails, click your links, unsubscribe, etc.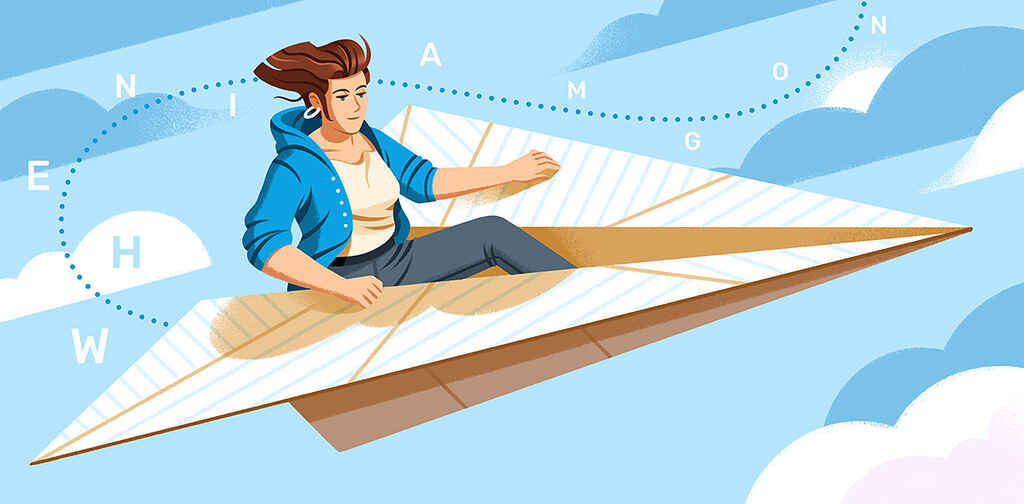 How to Build Your Author Mailing List
Learn how to connect with your audience and sell more books with email.
27. Add a subscribe button to your website
Remember that author website you set up? Now's the time to decorate it with lead-capturing opportunities for your mailing list, including a "Subscribe" button in your site header and/or sidebar. Make sure it's large enough to attract readers' attention and that it takes them to the correct page to subscribe.
28. Install exit pop-ups to grab more people
Another useful feature is an exit pop-up that asks people to subscribe to your mailing list before they leave your site. Since this can (and should) be more elaborate than a button, feel free to experiment with different images and text to see what brings in the most subscribers. Also consider hiring a marketer to assist you with this and other ads (see below).
29. Get creative with lead magnets
When in doubt, remember that people love free stuff! You can always incentivize subscribers with lead magnets. Offer up a chapter of your book if you haven't already, or even the whole thing if you have multiple books to sell. Many authors have great success turning the first book of their series into a lead magnet so people will buy the rest.
Other lead magnet ideas include: infographics, checklists, and templates with information your readers might find valuable. Or, if you want it to be interactive, try a survey or quiz where people receive their results or more info by email (and get subscribed to your mailing list in the process).
30. Attract subscribers with giveaways
Not keen on using your own content for lead magnets? Try giveaways! For example, if you write horror and want to attract fellow horror enthusiasts, you could give away a Stephen King box set or a classic horror movie poster. Just add a line to your subscribe button/pop-up about how people have to subscribe to your mailing list to be eligible, and you're all set.
31. Capture leads with Facebook ads
Facebook ads have proven surprisingly effective for authors targeting specific audiences, and they're also a staple method in digital marketing. While you may prefer to use ads to direct users to your Amazon page (more on that below), you can also use them to capture mailing list leads, as Mark Dawson describes here.
32. Provide consistent, interesting content
Got some subscribers gathered around your virtual campfire? Make sure you're keeping them warm — that is, providing regular and useful content via your mailing list. "Regular" is relative, but you probably don't want to send emails more frequently than once a week, or less frequently than every couple of months.
As for what this content should look like, it's up to you! Some authors like to give intimate personal updates, while others prefer to keep things factual. You'll get a sense from your readers' responses of what sort of emails they prefer, and can adjust based on that.
33. Give, give, give, then ask
Lastly, remember to "give, give, give, then ask." In other words, don't ask your subscribers to do something for you (like buy your new book) until you've gained their loyalty with a steady stream of thoughtful content — showing that you value them as more than just dollar signs.
Building your platform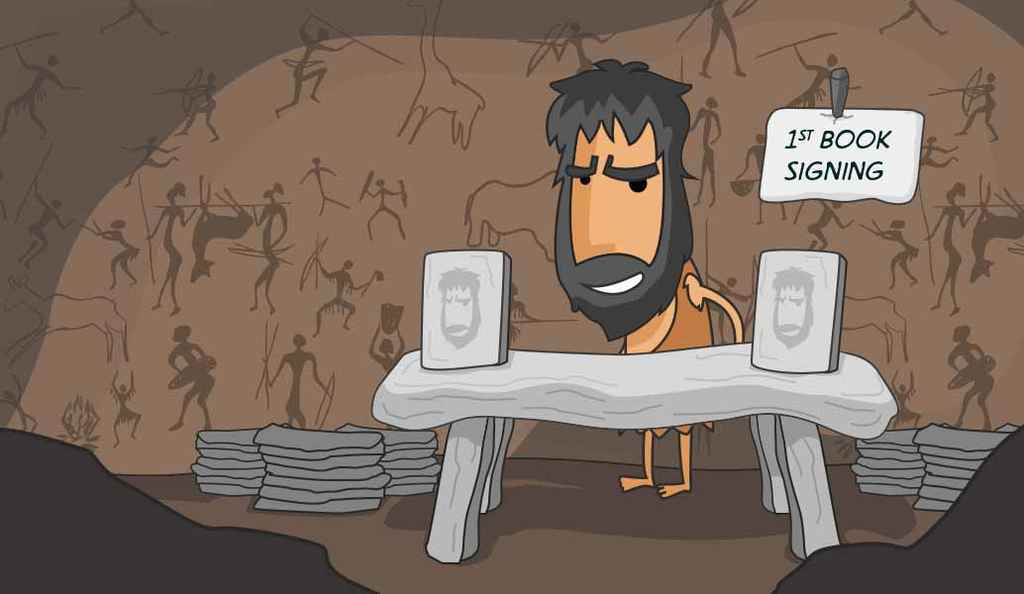 With your product perfected and your mailing list in full swing, let's talk about the other major components of your author platform.
34. Hone your social media presence
Unless you've been living in a cave like our friend here, you're probably already on social media — but you may not have calibrated your social media presence with the aim of marketing your book. The key is to pick just one or two of the main platforms and focus your efforts there, rather than spreading yourself too thin over a dozen different apps.
To select the right platform, think back to where your target readers and other potentially interested parties hang out. For example, if you've written a book about energy trading, most of the relevant discourse will probably happen on Twitter. But if you've written a lifestyle or home improvement book, Instagram and Pinterest will be your weapons of choice.
35. Run contests
After you've narrowed down your platform(s) and are putting out regular book-related content, you can mix things up with fun promotions. One great thing to do is run a contest — for example, a fanart contest for your book, or a small writing contest that you judge. Promotions like this make your audience want to interact with you on social, which will make the algorithms like you too.
36. Do AMAs and Q&As
Another hot tip for engagement: have your readers just ask you what they want to know! Tell them to submit their questions via social media for a classic live-answer AMA. Or if you prefer to take your time with responses, you can answer these in a longer, more detailed Q&A feature that you post on your website or send to your mailing list.
37. Maintain a Goodreads page
As any author will tell you, Goodreads is a major hub for the literary community, so get your book(s) and author profile on there as soon as you can. You can do this through the Goodreads Author Program, which allows you to claim your book, link your social media on your page, and post updates for your fans.
38. Speak at conferences and events
Speaking at any kind of conference or event lends you credibility, which is especially important for nonfiction authors. Keep an eye out for events in your niche — you might hear about these on Twitter, through a relevant organization, or from another author — and always be prepared to pitch yourself as a panelist or presenter. You can also take matters into your own hands and organize a local TEDx event.
39. Attend book festivals
Book festivals provide another great opportunity to network. Here you can meet readers, swap advice with other authors, and rub elbows with industry professionals — not to mention book festivals are just tons of fun!
40. Try event-friendly giveaways
At events like these, every person you meet is a potential new fan, so have event-friendly giveaways ready to win them over. Examples include: copies of your book, buttons and stickers, and other small bits of merchandise to help people remember you.
What about for virtual events? Easy — ask people to sign up for your mailing list to receive a lead magnet like an excerpt or infographic. You can also do this at the end of any presentation you might give, as it's cheaper and easier than handing out merch to a room of people.
41. Get testimonials
All this networking is bound to lead to some impressive connections. Make the most of them by asking for testimonials from fellow authors and experts to use in your marketing materials. Again, this is extra-important for nonfiction authors, for whom credibility is everything; an endorsement from a well-known figure in your field is a golden ticket to book sales.
Navigating your book launch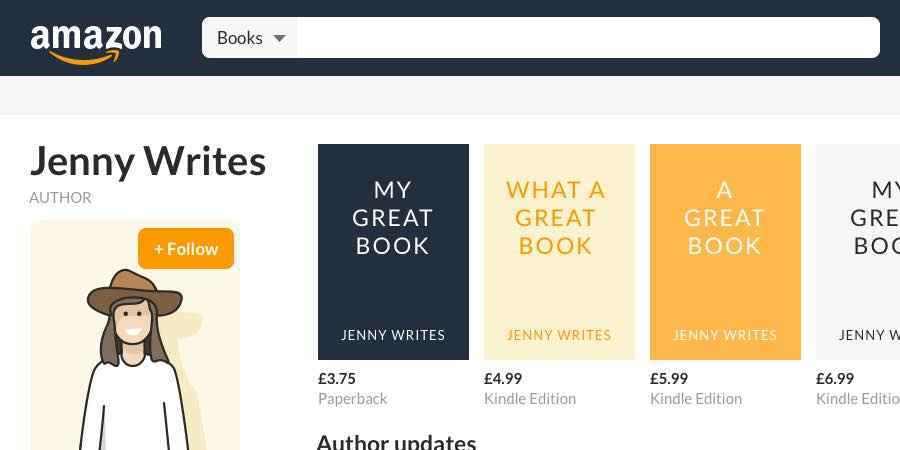 On top of everything you've been doing to build your following, here are a few specific tips to help you navigate your book launch — though for the record, you should start preparing for your launch several months in advance if you want the best chance at success.
42. Set up pre-orders
With Amazon KDP, you can make your ebook available for pre-order up to a year in advance. Simply fill in your Kindle eBook Details page like normal, but for the last section, select "Make my Kindle eBook available for Pre-order" rather than publishing it. Click here to read more about setting up pre-orders for your book on Amazon.
43. Optimize your Amazon Author Page
Speaking of Big A, you'll also want to optimize your Amazon Author Page, where readers will go to learn more about you. This page should include a high-resolution author photo and a nice, detailed bio, as well as blog posts, video updates and, of course, your books.
44. Join Amazon's affiliate program
To make the most of the Amazon links you share, be sure to join Amazon's affiliate program, which allows you to earn extra money from every sale you direct to Amazon. (This isn't limited to your books, either — anything that a customer purchases during an affiliate session will earn you a small commission!)
45. Put together a street team
Another thing you'll need for your book launch is a street team: a group of friends, family, and fans who will spread the word about your book and provide crucial early reviews. Check out our post for tips on building and utilizing your street team, and remember to keep them in the loop leading up to your launch.
46. Reach out to reviewers
You can also get book reviews by reaching out to book blogs and publications. The first option will probably be your best bet — just make sure any bloggers you contact belong to your target audience, maintain an active and relevant blog, and are actually accepting books for review.
Not sure where to start? Check out our directory of book review blogs, which you can filter by category to find the perfect person to review your book!
47. Submit to Reedsy Discovery
Or cut out the guesswork and submit your book to Reedsy Discovery — a new platform that matches every submission with an experienced reviewer. For $50, you'll receive a professional, honest review, a spot on the Discovery feed, and even the chance to be featured in our newsletter. Learn more about launching your book on Reedsy Discovery.
48. Create a book trailer
If you have the time and ability (or a friend who knows how to use Final Cut Pro), another awesome pre-launch tactic is to create a book trailer. Keep in mind this medium won't suit every type of story, but if you've written a fantasy or sci-fi novel, or a dramatic thriller or memoir, consider capitalizing on its cinematic potential.
Cross-promoting with other authors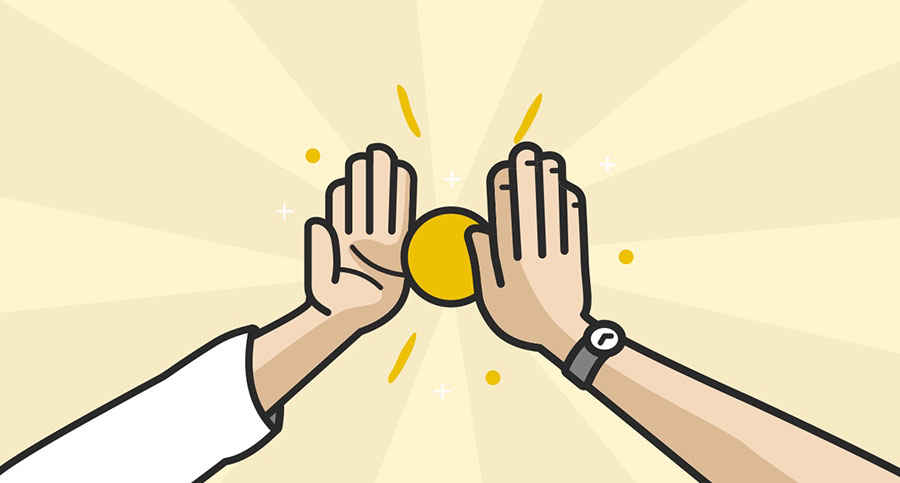 As an indie author, one of your greatest marketing resources is fellow authors in your niche. Here's how to join forces to reach more readers.
49. Locate other authors like you
To work with other authors, you'll first need to identify them. If you've looked into books similar to yours and cultivated an active social media presence, this shouldn't be too difficult. Reach out to them via DM or email, sending a personalized query to each about who you are and how you'd like to work together (rather than the generic "Wanna collab?"). 
50. Double your social reach
The simplest form of authorial cross-promotion is to shout each other out on social media. For the best results, craft the post(s) for your collaborator or give them a list of talking points so they know what to highlight. And make sure it's a fair exchange — you don't want to be promoting them to your 5,000 followers while they're only promoting you to 5 people!
51. Do virtual takeovers
To promote your book more extensively, you can also run multi-post takeovers of each others' social accounts. Ideally these will intersect to bring all your collective followers to both of you. For example, you might come up with an Instagram Easter Egg hunt that goes back and forth between your accounts and ends with a prize for the winner.
52. Guest post on their site
If your author friend has a well-trafficked blog, you might also ask to guest-write for them! See what sort of topic they'd like, or suggest something creative of your own (for example, a post on your writing process or tips for worldbuilding in your subgenre).
The great thing about this tactic is that you don't necessarily have to offer them a guest slot in return — if you can provide interesting and valuable info for their readers, that may be favor enough.
53. Co-host a webinar
Take your cross-promotion to the next level by co-hosting a webinar. This can either outright promote both your books, perhaps as a mutual Q&A session (the pros do this all the time!), or it can be on another topic where you share knowledge and audience interest. Just be sure you're mentioning your titles in there somewhere.
54. Bundle your books
Bundling your books for a giveaway is another amazing way to reach more readers — and indeed, to reward readers who subscribe to or follow both of you. And if you really want to commit, you can even bundle your books as a box set to sell together.
Running price promotions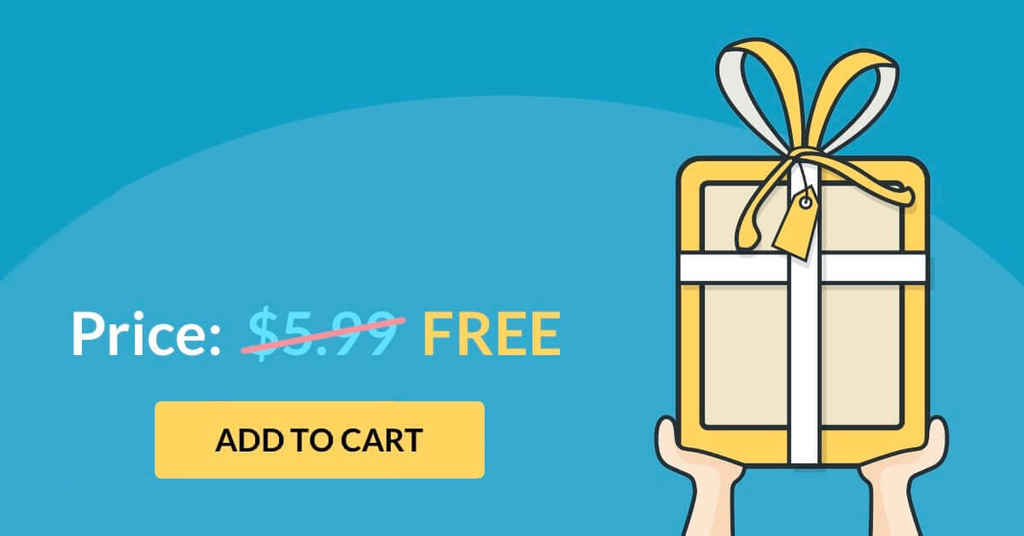 Remember how people love free stuff? They also love discounted stuff — and, well, stuff that's discounted to be free. These tips will serve you well in all your price promotional endeavors.
55. Choose your Amazon promotions wisely
As part of Amazon's KDP Select program, you can run only one price promotion on your book per 90-day enrollment period. You may choose between a Kindle Free Promotion (which can last up to 5 days) or a Kindle Countdown Deal (which includes any non-free discount, and can last up to a week). Whether you go discounted or free, or alternate between the two, is up to you… but choose wisely, as you won't be able to try the other until the next enrollment period.
56. Go through suitable book promo sites
It's not enough to just run a price promotion on Amazon — you also have to promote that promotion. You should do this on your own platforms, of course, but also through external promo sites that will advertise your price promotions to entirely new segments of readers.
Discover reputable sites right here in our directory of book promotion services, which lists over 60 great places to promote your book.
57. Have a multi-tiered promotion strategy
Though it might seem like a good idea to channel all your promotional power into the first day of your launch, this can lead to a sales spike and drop-off, which Amazon's algorithms don't like.
Instead, try to make a sustained effort over a week or so! For example, you might set your book's standard price pretty low and promote it that way for 1-2 days, then start running a Kindle Free Promotion and spread out your external promos over the next five days.
58. Make your book perma-free on Amazon
That said, if you simply want maximum exposure, i.e. as many downloads as possible, you can make your book permanently free on Amazon. All you have to do is set your book's price to free on other retailers, then ask Amazon to price-match it. You can do this via KDP Support, under "Pricing" → "Price Matching" on the left.
59. Use your backlist to promote your new book
Finally, if you've written a series or even just one other book, you can add an excerpt and a link to your new book in the back matter of your existing one(s)! Then consider price-promoting the old book in order to boost it. Because it ends with a note about your new book, you'll effectively be promoting two books at once.
Creating ads for your book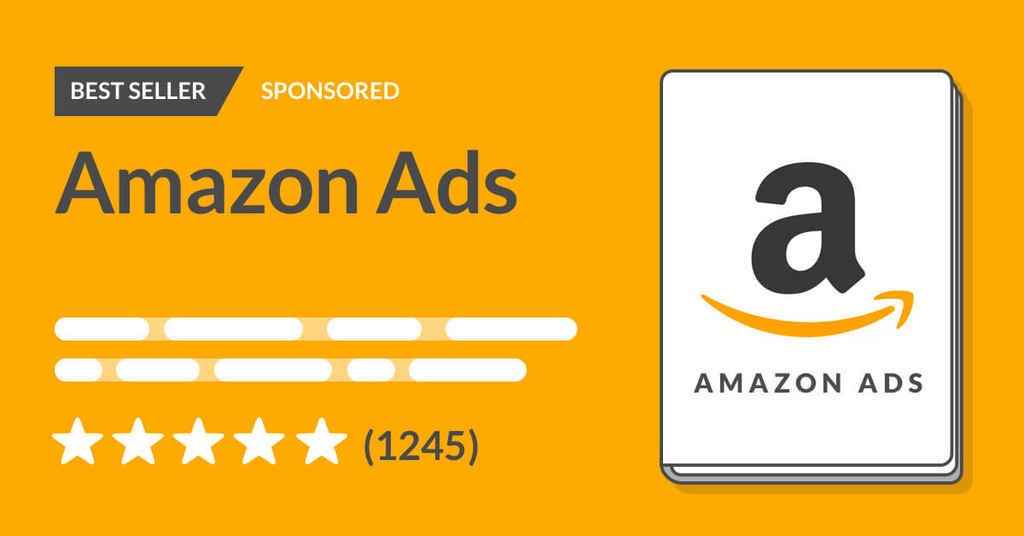 Advertising your book might sound intimidating, but a little investment here (both time- and money-wise) can lead to great rewards.
60. Learn to use Facebook Advertising
With infinitely customizable audiences and a low minimum spend of $5 a day, Facebook is the perfect platform for authors to reach potential new readers. There's a small learning curve involved, but the payoff is worth it!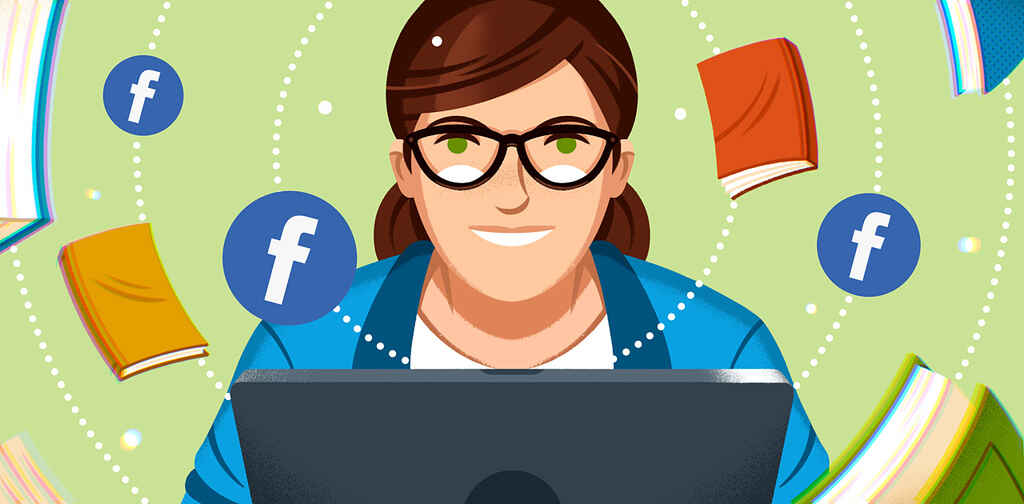 Facebook Ads for Authors
In 10 days, learn to boost book sales with targeted Facebook ads.
61. A/B test your assets
The other main benefit of Facebook ads is that the platform lets you "A/B test" your ads to determine if readers respond better to a different blurb, title, or cover image. Even a 10% difference in clicks can make all the difference to your sales — so be sure to test, test, test until you find the optimal visual assets.
62. Try out Amazon Marketing Services
Another useful advertising option, Amazon Marketing Services (AMS) allows authors to pay for ad placements on Amazon itself. The biggest upside of AMS is that it only charges you when a user actually clicks on your ad; you won't be charged for people just seeing it. Curious to know more? Check out these detailed case studies on Amazon ads for authors.
63. Look into BookBub ads
Facebook, Amazon, and BookBub are the Big 3 of author advertising platforms, and this third platform is arguably the easiest to get started on — though you'll typically have to do a lot more testing to get good results. Still, if you've got plenty of time on your hands and you're motivated to learn about this high-level, potentially very high-ROI platform, have at it!
Learn more: BookBub Ads for Authors (blog post)
More book marketing ideas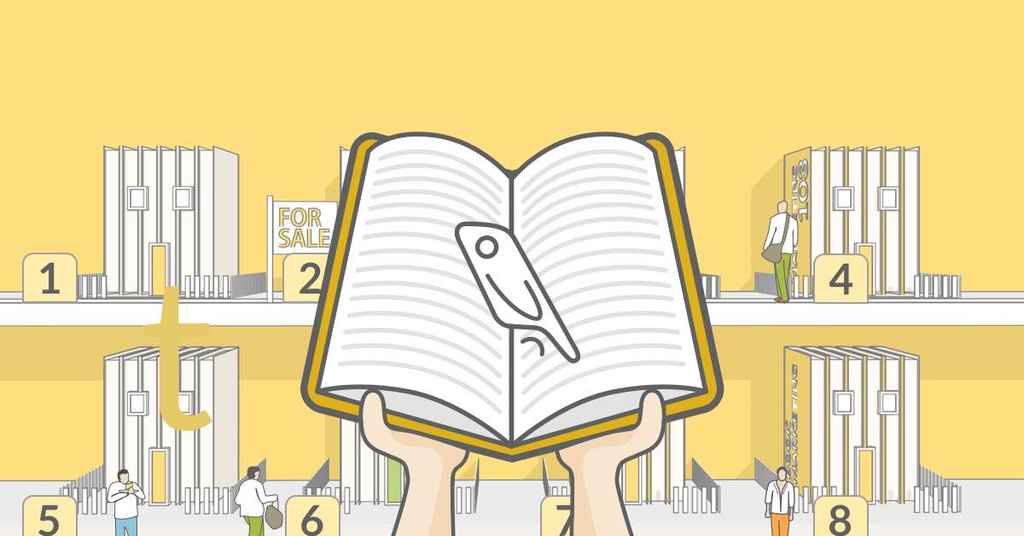 Though you've checked off all the main book marketing boxes, there's always more you can do to promote your book. Here are a few bonus tips if you want to go above and beyond! 
64. Draft a press release
If you're working with a publicist to get mainstream media coverage or specifically looking for opportunities in that realm, draft a press release about your book to make it easy for journalists to cover. This should include your everything newsworthy about your release and answers to any important questions they might ask.
65. Order business cards
Some authors would say this is putting the cart (or card) before the horse. However, if you're planning to do lots of in-person networking at conferences, festivals, and other events, having professionally designed business cards that identify you as an author and include your contact info can be an incredible asset.
66. Go on a blog tour
Don't limit your blogging activities to author cross-promotion! You can go on a full-blown blog tour simply by doing a little more research to find additional websites, and reaching out to them with guest post pitches, ARCs of your book, and anything else that might interest them.
Fair warning, this is a lot of work — but it will build a lasting online profile for your book that exists entirely outside your own platforms, which is valuable for both your credibility and exposure.
67. Seek out podcast slots
If you're a better speaker than a blog post writer, you can also offer yourself up as a podcast guest. Just make sure, as always, that any podcasts you're on are relevant to your audience. For example, if you've written a book about DIY home improvement, don't pitch yourself to a podcast about the lore of H.P. Lovecraft; find a lifestyle or life hacks podcast instead.
68. Contact local bookstores
Local bookstores are a fantastic avenue for promoting your book — they're happy to support indie authors, and it's usually pretty easy to book them. Get in touch about hosting a reading or giving a talk, or team up with other local authors and make it a joint event. Don't forget to bring copies of your book to sell and sign!
69. Try local radio and TV
Like podcasters, local TV and radio stations are always on the lookout for guests and fresh material. Send them your press release and ask if they might like to interview you on the air. If you can connect your pitch to someone else they've recently interviewed or to something topical happening in your area, all the better.
70. Sell your book to libraries
Libraries aren't always looking to acquire, but those that are may be interested in your title, if you pitch it exactly right. Make sure your book is available through a wholesaler, then contact your local libraries and make your case. The good news here is that there's a domino effect: once you've gotten your book into one library, it becomes easier to get it into others.
Learn more: How to Get Your Book Into Libraries (free course)
71. Donate your book other places
You can also donate your book to book drives, used bookstores, shelters, and so on. This is a great thing to do if you've ordered your book in bulk after offset printing and have more copies than you can realistically sell. A thrifty bookworm could end up becoming your new biggest fan!
72. Create merch for fans
This one's pretty next-level, but if you're starting to build a solid fanbase, why not create merch for them to purch(ase)? T-shirts and tote bags that reference your book, as well as stickers or buttons with small illustrations, are great places to start. You can even combine this idea with #35 and run a contest for your fans to design merch for your book — though you may then have to share sales profits with the winner. But hey, it's great PR.
73. Lead a workshop or webinar
Last but not least, we have the tried-and-true marketing tactic of the workshop or webinar, which hooks your audience with free info and persuades them to buy your book. The content here can be whatever you like: a workshop critiquing other people's writing, a webinar all about how to come up with great story ideas, or again, you can just ask your followers what they'd like to see.
Indeed, with book marketing, remember it all comes back to your target audience: when in doubt, think about what they want, not necessarily what you want to do.
Infographic: Book Marketing Checklist
We know this is a lot to remember, but never fear — you can download our nifty book marketing checklist to ensure you've got everything down! Thanks for reading and happy marketing.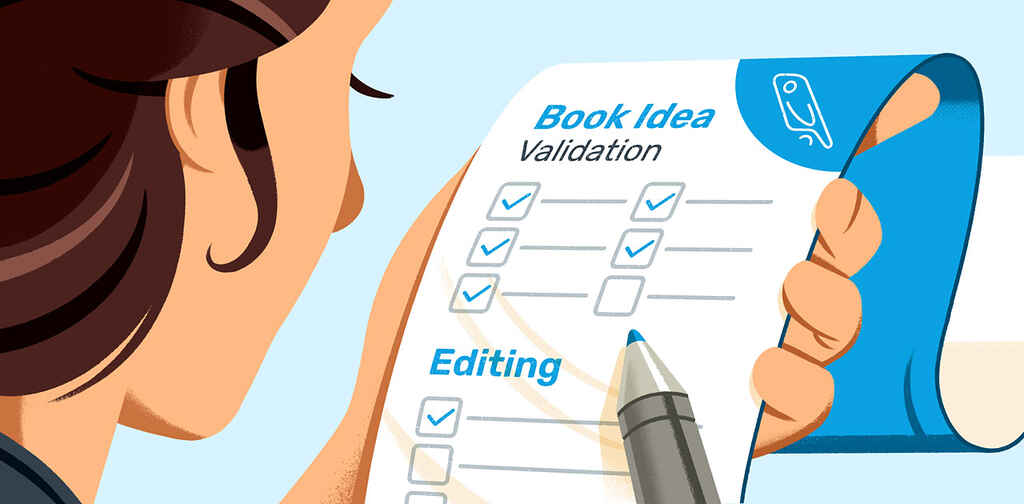 Reedsy's Book Marketing Checklist
Tick all the boxes, from ads to networking to social media and beyond.