30+ Writing Podcasts You Should Be Listening To
Well… don't try to listen to all these writing podcasts — or you'll never get any writing done!
With the massive popularity of audiobooks and podcasts, you could easily say that we're in an era of 'peak audio content' — and for book fans and budding writers, there's never been a better time to get intimate advice from a range of voices. To celebrate the second season of Reedsy's Bestseller podcast, we're giving you the skinny on some of the best writing podcasts around.
Publishing and Self-Publishing
Publishing a book is no easy feat. And if you choose to do it yourself by going down the independent publishing route, there's a lot you'll need to learn about marketing, design, and distribution. Thankfully, you won't be short on great advice from those who have done it before.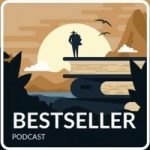 "Demystifying the process of writing and self-publishing a book, one chapter at a time."
Hosted by Casimir M. Stone, Reedsy's podcast follows a single author over a season, charting their journey to becoming a self-published author. Covering both practical writing tips and anecdotes, each episode aims to cut through the BS and make the self-publishing less daunting. The latest season centers on Bella Falls, the bestselling author of the indie Southern Charms cozy mystery series.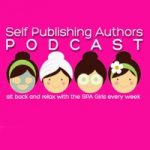 "Overwhelmed by everything to do with self-publishing? Join us each week for tips, resources and honest advice from four indie authors and their special guests."
Short for "Self-Publishing Authors," the SPA Girls Podcast covers a lot of ground. Some episodes are devoted to writing craft and encouragement, while others look closely at publishing topics like Facebook advertising, Amazon metadata, and more.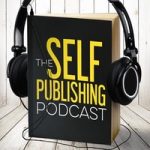 "This isn't artsy talk — it's "authorpreneurial" business strategy that turns self-publishing from sideline into a rewarding career."
One of the biggest writing podcasts back in the day, Johnny B. Truant, David Wright, and Sean Platt released almost 300 episodes before moving onto bigger and better things. A great deal of their archive is still available online, containing a lot of great advice on writing books for fun and profit.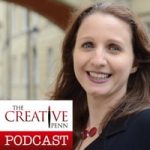 "Writing, Publishing, Book Marketing, Making A Living With Your Writing"
As one of the leading voices of independent publishing, Joanna Penn is as close as you can get to an apostle in the self-publishing world. She's racked up over 400 episodes and played host to countless guests including Reedsy's Emmanuel Nataf who talks about the role blockchain will play in the future of publishing. Yawn. (Just kidding, Emmanuel!)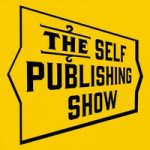 "The Self Publishing Show provides weekly inspiration and education to writers at all stages of their careers."
This one's a master-and-apprentice-style podcast from Mark Dawson, the author of the John Milton novels (a popular series of self-published thrillers). He and co-host James Blatch bring on some of the heaviest hitters in independent publishing — and on occasion, Dawson will take a deep dive into the complex parts of digital book marketing like Amazon ads for authors.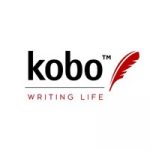 "The Kobo Writing Life Podcast brings you insights and inspiration for growing your self-publishing business."
From the team behind Kobo's author platform, the KWL podcast gives you access to some of the brightest minds in indie publishing, while also providing a first look at new developments on Kobo.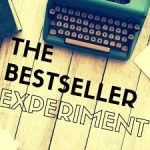 "Could you write and publish a Bestseller in one year? Join our two crash-test authors as they attempt to learn about, write and publish a bestseller in 52 weeks."
What started off as an attempt to reverse-engineering a bestselling novel (with the advice of big-name guests like Ian Rankin, Michael Connolly and Joanne Harris) has since outgrown its one-year mission. Approaching its 200th episode at the time of writing, the Bestseller Experiments continues to attract some of the most insightful guests in publishing.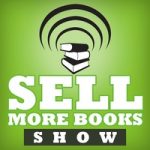 "A weekly podcast focusing on helping new and experienced authors stay up-to-date with the latest self-publishing and indie news, tools and book selling/marketing strategies."
Author (and friend of Reedsy) Bryan Cohen co-hosts this show with veteran online marketer Jim Kukral that's focused on just one thing. You guessed it: selling more books! If you're looking for tips on getting the most out of your Amazon listing or managing your mailing list, you don't need to look any further.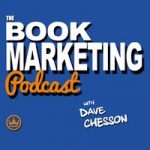 "I'll also introduce you to some of the best book marketing and promotional minds in our industry as they provide a case study to each episode's lesson."
Writer and book marketing guru Dave Chesson (also a friend of Reedsy) is one of the most enthusiastic personalities and focused minds in indie publishing. In his show, he and his guests offer up marketing strategies and practical hacks that could help you go from being a starving artist to a publishing success story.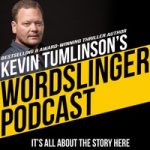 "Kevin Tumlinson, Bestselling and Award-Winning Thriller Author, talks to authors and entrepreneurs to get their behind-the-scenes story."
The hugely prolific author of the Dan Kolter archeological thrillers also happens to be a podcast host whose mission is to inform, inspire, educate, and entertain. He also has a real knack for booking interesting guests… such as this episode with Reedsy co-founder Ricardo Fayet where they talk about the tricky issue of discoverability.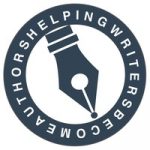 "Helping Writers Become Authors provides writers help in summoning inspiration, crafting solid characters, outlining and structuring novels, and polishing prose."
Another prominent voice in the online writing community, author K.M. Weiland guides writers through the creative process of writing a book. Now in its tenth year, her podcast shows no sign of slowing down, with new episodes dropping each week.
---
Bestseller, Season 2 Episode 2: The People v. Cozy Mysteries
---
Reading
If you're into writing, there's a good chance you love to read, right? Here are a few shows that can help you find better books (and read them more mindfully).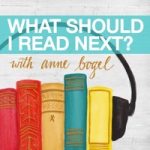 "What Should I Read Next? is the show for every reader who has ever finished a book and faced the problem of not knowing what to read next."
In each episode, host Anne Bogel invites a new guest to chat about books: what they love, what they hate, and what you, gentle listener, should be reading next. Having recorded over 180 episodes as of this article, Bogel has also recently launched another show, One Great Book, in which each episode focuses on an individual title from her bookshelf.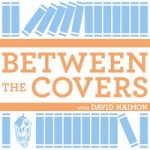 "These long-form in-depth conversations have been singled out by the Guardian, Book Riot, the Financial Times, and BuzzFeed as one of the most notable book podcasts for writers and readers around."
This Portland-based production is created in association with Tin House, one of America's leading literary magazines. Leveraging the prestige of this association, host David Naimon converses with acclaimed authors like Marlon James and provides a platform for a diverse set of newer voices.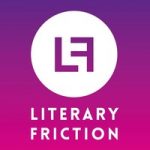 "Each month we interview an author about their book and build the show around a related theme – anything from resistance to coastlines to corpses."
Literary Friction is both a) a superb pun and b) one of the most innovative and culturally on-the-nose podcasts out there today. Hosts Carrie Plitt and Octavia Bright have a splendid rapport and razor-sharp instincts for conversational topics — though they're helped by their range of diverse and fascinating guests.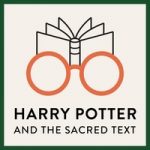 "It's the English class you didn't know you missed and the meaningful conversations you didn't know you craved."
Or, to be more accurate — it's an English class where the only books on the syllabus happened to be written by J.K. Rowling. In each episode, hosts Vanessa Zoltan and Casper ter Kuile focus on a different scene from the canon and discuss it through the prism of a chosen theme.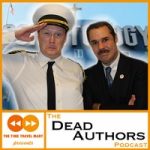 "Legendary time-traveling writer H.G. Wells (Paul F. Tompkins) welcomes literary giants to The Upright Citizens Brigade Theatre in Los Angeles for a lively discussion in front of a live audience."
Though now on permanent hiatus, this comedy podcast sees H.G. Wells, science fiction icon, using his time machine to interview authors from the past (played by comedians the likes of Maya Rudolph and Ben Schwartz). Most of the time, the guests know very little about the authors they're playing, but the episode featuring L. Ron Hubbard (Andy Daly) is as weird and funny as it is meticulously researched.
---
Bestseller Addendum 1: Choice Words for First Drafts (with Brett Putter)
---
Writing
Now let's take a look at a few shows that concentrate on the craft of writing — writing podcasts that examine the artistic side of being an author.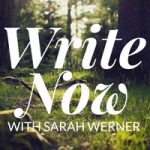 "A weekly podcast for aspiring writers looking to find a healthy work/life/writing balance."
A show with a greater focus on self-care than most of the other entries here, Write Now with book coach Sarah Werner is a healthy mix of practical advice, interviews with authors, and positive creative affirmations.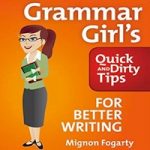 "Winner of Best Education Podcast in the 2017 Podcast Awards"
The Internet's #1 authority on whether it's who or whom, Mignon Fogarty (aka Grammar Girl) also has a podcast aimed squarely at anyone with a fascination for words — which, surely, is all of us.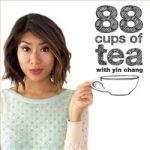 "We provide year-round conversations around the life of a writer, with topics ranging from overcoming rejections and writing struggles, to querying and worldbuilding advice, and more."
Hosted by actor Yin Chang (from TV's Gossip Girl), 88 Cups of Tea is a writing podcast with a slight YA bent (that occasionally takes a diversion in the world of TV). The eclectic guests range from bestselling authors like Meg Cabot, to top literary agents and the man who translates Murakami's works into English!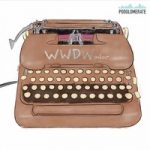 "Each episode brings a well-known creative into the studio to discuss his or her career, their newest projects, and one story they've always struggled to tell."
Have you ever struggled with writer's block? Well you're not alone. Hosts Jeff Umbro and Kyle Craner started this podcast as a way to get over their writing fears, only for it to evolve into something much more ambitious. Their most recent episode was in late 2018, but there's still a mountain of archived episodes featuring guests like Andy Weir (The Martian) and Lev Grossman (The Magicians).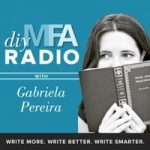 "If this website were a campus, the DIY MFA podcast would be the school's radio station."
Host Gabriela Pereira guides listeners through deep conversations, homing in on practical steps to help writers develop their skills. With her signature upbeat style and deep well of literary knowledge, Pereira offers listeners an immersive MFA-style experience (without the accompanying student debt). Recent guests have included Sara Dessen, Jojo Moyes, Eoin Colfer, and Orson Scott Card.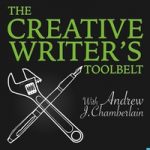 "Each episode explores an aspect of creative writing technique, with examples, allowing you to apply what you learn immediately to your writing."
Writer and creative coach Andrew J. Chamberlain is the host of this writing podcast. He's ghostwritten award-winning biographies and published a number of titles under his own name as well. He has since adapted this long-running show into a book titled The Creative Writer's Toolbelt Handbook (a little wordy if you ask us).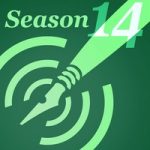 "Fifteen minutes long, because you're in a hurry, and we're not that smart."
If you're tired of too many hour-plus podcasts filling up your feed, you need to check out Writing Excuses. Now in its eleventh year, the show's evolving panel of hosts (which has included fantasy bestseller Brandon Sanderson) takes the listener through a new topic each season and drills into specifics in bite-size chunks.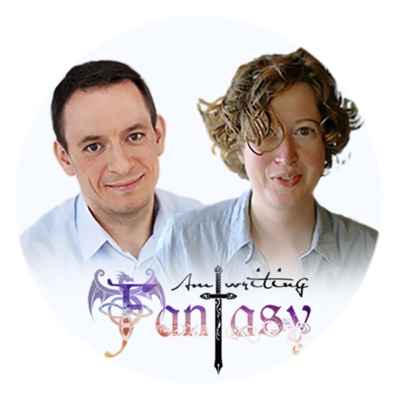 "In today's publishing landscape, you can reach fans all over the world. There is nothing standing in the way of making a living from writing."
Hosted by two bestselling authors, who have published more than twenty books between them, this great podcast releases new episodes every single Monday. It's chock-full of good practical information on writing, publishing, and marketing of books. With a pitch of humor sprinkled on top, it's even entertaining (or tries to be 😊).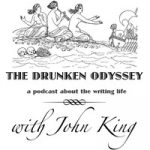 "A forum to discuss all aspects of the writing process, in a variety of genres, in order to foster a greater sense of community among writers."
Each episode, writer John King welcomes a new guest for a lively, uncensored literary discussion. Don't know where to start? We recommend the episodes with novelist Elliot Ackerman, poet Denise Duhamel,  or publishing superstar David Sedaris.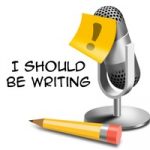 "Focusing on the emotional road blocks one finds in a writing career, this show speaks to over 8000 listeners every week."
The road to publishing success is often long and winding, something that Mur Lafferty knows better than most. Her podcast is a semi-confessional and highly personal account of her career as a genre author — which recently reached new heights with multiple nominations for her novel Six Wakes, and a commission to write the novelization of Solo: A Star Wars Story.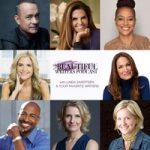 "Join Linda and her celebrity co-hosts for deep, funny, powerful interviews with authors and songwriters who have pulled it off."
If you want a bit of star power in your audio content, check out Linda Sivertsen's show. Her celebrity guests have included the likes of Tom Hanks, Candice Bergen, Abby Wambach, and Anne Lamott.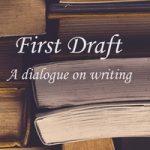 "First Draft is a celebration of writing and the individuals who are dedicated to bringing their carefully chosen words to print, as well as the impact writers have on the world we live in."
This weekly interview show from host Mitzi Rapkin largely focuses on authors, with the occasional poet, screenwriter, playwright, or musician joining her on the mic for an insightful chat on the art of storytelling.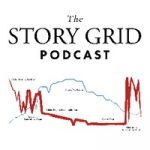 "Join Shawn Coyne, author of Story Grid and a top editor for 25+ years, and Tim Grahl, struggling writer, as they discuss the ins and outs of what makes a story great."
Shawn Coyne's Story Grid is one of those writing books that most new novelists own — and on which almost all writers have a strong opinion, one way or another. In his podcast, the veteran editor is joined by 'struggling author' Tim Grahl to discuss the finer points of the craft. If you can't get enough of The Grid, there's a spin-off program called Editor Roundtable where five editors analyze stories according to Shawn's methods.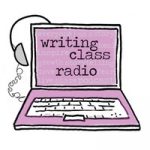 "If you love stories and get inspired by hearing other people tell their stories and want to learn a little bit about how to write your own stories, then this podcast is for you."
Now in its seventh season, Writing Class Radio is the brainchild of writers Andrea Askowitz and  Allison Langer. They read stories, talk to editors, and encourage listeners to submit their own stories — much like a real writing class!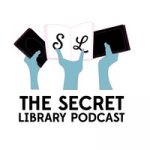 "This show isn't about how you need an artfully torn sweater and a cabin in the woods to daydream in and write your book slowly, with a quill. This show is about real people who made time to write, often against the odds, because they believe that books matter."
Prolific book podcaster (bookcaster?) Caroline Donahue interviews authors and figures from the publishing world and gets deep into the nitty-gritty of creating the books that we all love. Recent guests include Jasper Fforde, Susan Orlean, and Diana Gabaldon.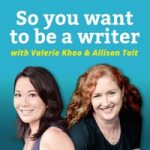 "Valerie Khoo and Allison Tait, both successful journalists and authors, bring you the latest in news, opportunities, trends – and gossip – in the world of writing, blogging, and publishing."
If you like your podcasts to a little more antipodean, the Australian Writers' Centre official podcast might be your cup of tea (or dollop of Vegemite).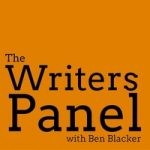 "The definitive insider's guide to our current golden age of television."
Ben Blacker of The Thrilling Adventure Hour lets his listeners eavesdrop into conversation with some of the biggest names in television writing. If you dream of writing TV drama, or are just a Netflix addict, you'll want to tune in for his talks with the likes of Vince Gilligan (Breaking Bad), Amy Sherman-Palladino (Gilmore Girls and The Marvelous Mrs. Maisel) and Damon Lindelof (Lost).
---
Have we missed out your favorite podcast? Drop a message in the comments below and let us know!