Creating an Effective and Timely Book Publicity Plan
Publicity is a commonly misunderstood side of book marketing — it's often assumed that a publicist's job is to get reviews and interviews. But this is just the tip of your book publicity plan — there is so much more a book's launch team needs to do, according to this new post from publicist Coleen Hatrick.
---
Self-publishing is a ton of work –  getting the manuscript written, copyedited, revisions, choosing text layout, and the cover design all come first. Consequently, for many first-time authors – publicity, and marketing become afterthoughts. It is well-nigh impossible to get decent attention for your book if you start the PR campaign after publication.
Timing is everything to run a successful PR campaign. As an experienced book publicist, I regularly turn down work offers from first-time authors who wait until it is too late to get in touch with Publicity and Marketing. It's a real shame, especially when I'm faced with a captivating manuscript that deserves some limelight.
So how can you make sure you're ready to work with a professional publicist or marketer in the run-up to your launch date?
In short: start early.
As a rough guide, I'd say that it's normal to start work 4-6 months before your publication date. This will give you enough time to plan a fluent PR campaign.
Why? Because media producers work according to editorial calendars, and top-tier outlets work on a long lead-time up to at least six months in advance. Editors like to calendarize titles. Book editors typically have bookshelves stacked with bound proofs, or finished books, all clearly marked, shelved and labeled by publication month.
Here is a note from an author who approached me for PR work a few months after her book published:
"I would like your advice on where to start and what to do best in terms of obtaining publicity. I tried to research this myself, but it is simply overwhelming, mind-boggling…"
She was resourceful, and had done well to drum up reviews from her Goodreads page; she made use of her author page on Amazon, and she experimented with the new Amazon prize giveaway option button. Two months past the publication date, it was simply too late to get her book out to crucial reviewers. Sadly, there is no hiding from the copyright page listing your publication date in the front of the book.
You may balk at the idea of spending extra cash by starting early, but you will never be able to go back in time and get things right. You will feel most in control if you plan carefully, and do everything in a certain order — you might even consider using a timeline maker to plan out your activities.
And if funds are tight, you can split the budget as half-time PR, and half-time marketing. It will be worth it!
Here is a timeline of  tips for new authors:
As early as possible (6+ months before publication)
Identify your audience. Authors, (marketers, and publicists) need time to think clearly about the best audience for their book. Think beyond 'this book will appeal to everyone'. Taking time to check out the competition is a bonus, and can act as a useful barometer to the performance of like-minded titles. Get the word out that your project has a release date. Spread the good news via your contacts, friends, and colleague networks. Don't be afraid to involve these connections to help get your early buzz going.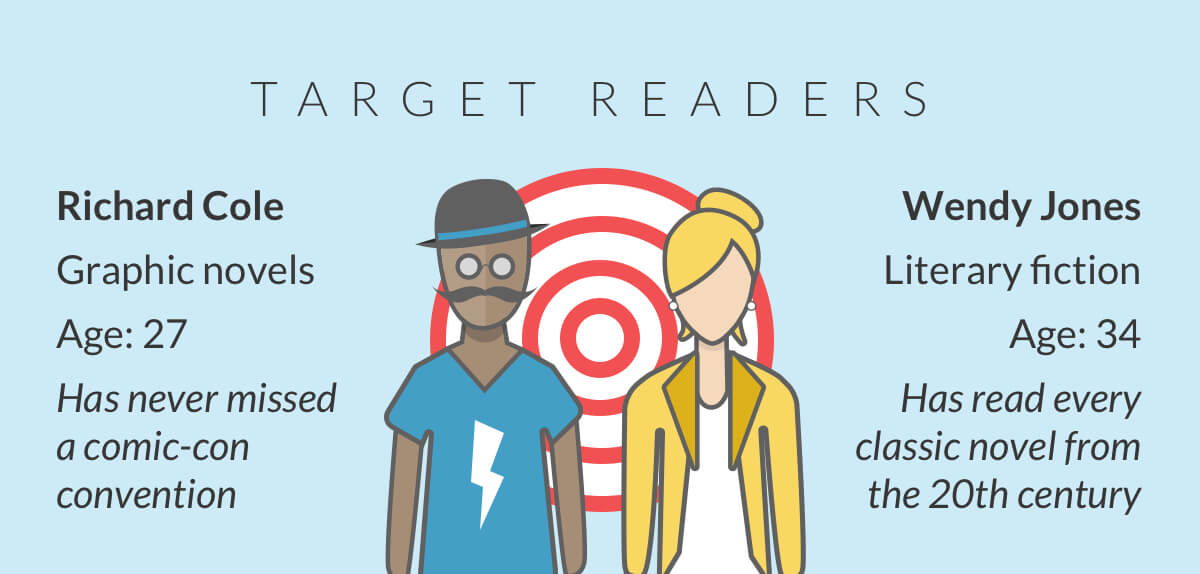 Get on social media. If you do not have a social media presence, start now. Use social media to follow relevant influencers, and to help to figure out the best outlets for your book. Interact (in a non-selling way) with potential, future readers, influencers, reviewers. Try Instagram, Twitter, Facebook, Goodreads, LinkedIn.
Six months before launch
Start planning with a publicist. Now, this is the ideal time to bring a publicist on to your team. Together you will start to plan out a campaign and determine your messaging. You'll determine what makes your book unique and tease out an elevator pitch, create short, irresistible 'hooks'. You will also work on managing your expectations: What is really important to you about writing the book? What is your dream scenario? What is realistic? Will this book win prizes? Is the work mostly a career boost or a personal passionate form of artistic expression?
Along with hooks and good stories - check If there are events that tie with your book — anniversaries or historical events — you will identify them at this point.
Find outlets for your publicity. You want to think beyond just reviews and seek out opportunities for features, Q&As, interviews, talking points, fascinating lists, and other conversations. You can check out Netgalley and Reedsy's book blog directory for potential reviewers.
Media kit. Author and Publicist work together on creating pitch content, author bio, book cover, author photo, buy links, and talking points. Be prepared and ready with high-resolution artwork for media requests. Will there be issues with permissions?
Plan your book promotion schedule. What kinds of readers are you targeting? How will you reach them? Start planning which sites you'll want to promote your book on, whether it's BookBub or another site. Do your research well, as many different kinds of deals abound! For instance, for $50, you can submit your book to Reedsy Discovery and match with a book reviewer in your specific genre. You'll secure an editorial review from an experienced reviewer, and get the opportunity to launch your book to hundreds of thousands of readers. 
Author/Book Associations. You may like to sign up with IBPA (Independent Book Publishers Association) USA for various member benefits, including forums, and advice.  There is a fee.
Contact key media outlets. Your mainstream, dream outlets will be planning their content a season ahead, so now is the time that a publicist would email release announcements offering the book. You can link the media kit to your website. Keep the pitch brief and punchy.
Send galleys with a pitch letter to key media, and requests. Include pre-pub trade outlets, and broadcast media.
Make inroads to live events. You or your publicist should contact local literary festivals, alumni panel discussions, industry affiliations. Something as formal as an academic lecture or talk at a literary festival may need planning six months early for programming.
Prize submissions. Investigate prizes and awards criteria.
Four months before launch
Finalize your media list. These are the outlets that you will actively contact and chase-up. Among them will be your ideal broadcast outlets, but be realistic and make sure that you have a solid base of achievable goals. Try relevant specialist media and suitable niche bloggers. Decide who to target - features, lifestyle, news, books, health, business, technology, Arts.
Follow up on your early outreach. If the outlets you contacted at the six-month mark haven't got back, follow up with them by email. Keep it short and snappy. Three sentences! Come up with a great headline/subject line.
Plan your events. Most author events take place around and after publication. If an unmissable speaking engagement comes up in advance of publication, highlight your forthcoming publication. The book cover image on a flyer, card, or screenshot serves as an aide memoire for attendees. As well as the formal event mentioned above, outreach can include readings at local bookshops, community centers,  and libraries. Make sure you'll have finished copies of the book available by the time these events come around.
Plan your launch party. Choose a date and venue. It can even be at your home, in a bar, at a hotel. It can be a wine and cheese event, or just a coffee afternoon. Ideally, a week before or on publication day. Tuesday, Wednesday, Thursday are all good days because people tend to be around.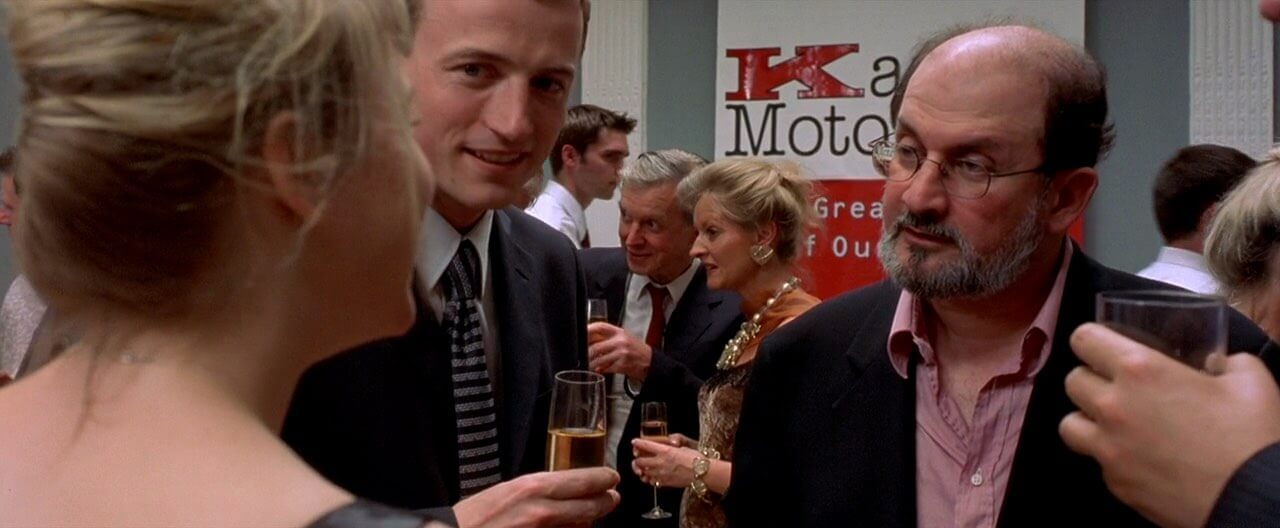 Send your e-vites or paper cards four months in advance and definitely send a reminder a month before, and again a few days before. Two hours is enough time for a launch gathering 6-8 p.m. for guests to arrive straight from work. Mid-way through, you may want to say a few words. Try to mix-up the guest list with people from all parts of your life, and do invite local media. If it is a high profile event, get a signing-in book or keep a guest list at the door.
Sure, this might seem like an extravagance, but it's a great way to get your friends, family, and colleagues involved. It will also encourage them to give your book a push on launch date (in the form of an Amazon review or a social media post). There are various views on whether or not to sell books at the party. I personally think selling the book at the launch event, discounted price, and the opportunity to have a signed personal note from the author is a great idea.
Contact a marketer. At this point, you should have already identified your marketing strengths and weaknesses. If you don't have to time to become proficient in email marketing, advertising, or Amazon SEO, then you should consider bringing on a specialist book marketer.
Create your marketing assets. Before you get too close to launch date, make sure you have a good author photo. If you're wondering whether the selfie you took on your phone is good enough, the answer is probably 'no'. Also, consider making a video. Search for #booktrailer on Instagram to see how simple (or fancy) book trailers can be.
Two months before launch
At this point, your book should have been finalized, with no more editorial, design or production changes to be made. This is crucial as you'll need to have final copies to hand.
Follow up. Your publicist should follow up with people who asked for galleys to get some feedback and to say that the final books are in. They will also include short highlights from the pitch letter that went out with galleys.
Mail out the book. The publicist can now mail the finished book to the agreed media list — including approved requests, and core book editors. It is up to you to decide whether to include a traditional press release. A very short letter/or note of relevant details is as useful. Your contact details should be easy to locate.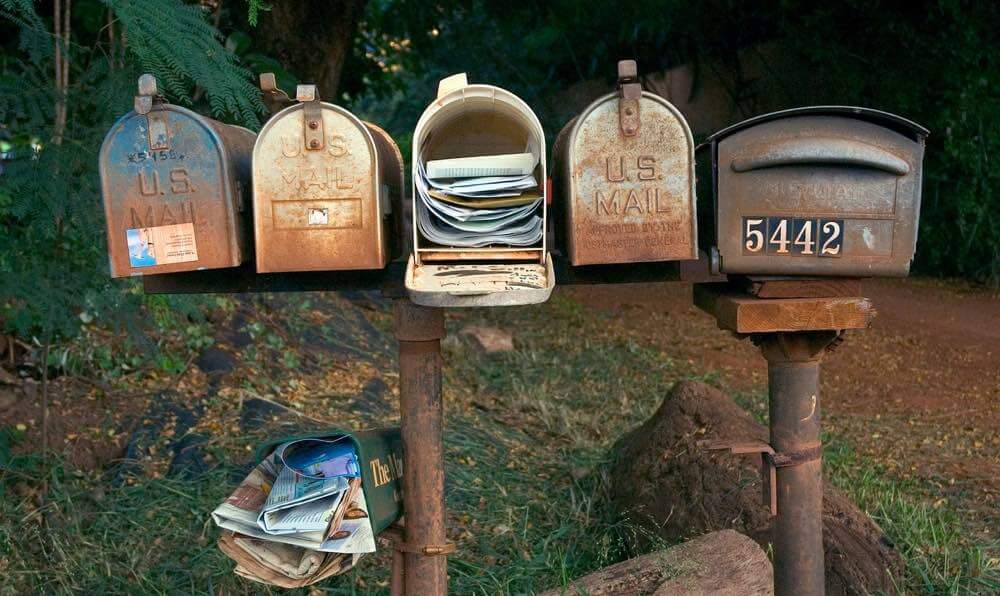 Print off some copies. Even if you're only publishing on ebook formats, it is worth printing off a few POD (print on demand copies) to send out. Editors like to have a finished copy at least a month, or two prior to your publication date. Book and Literary editors on mainstream publications will especially want to see finished copies.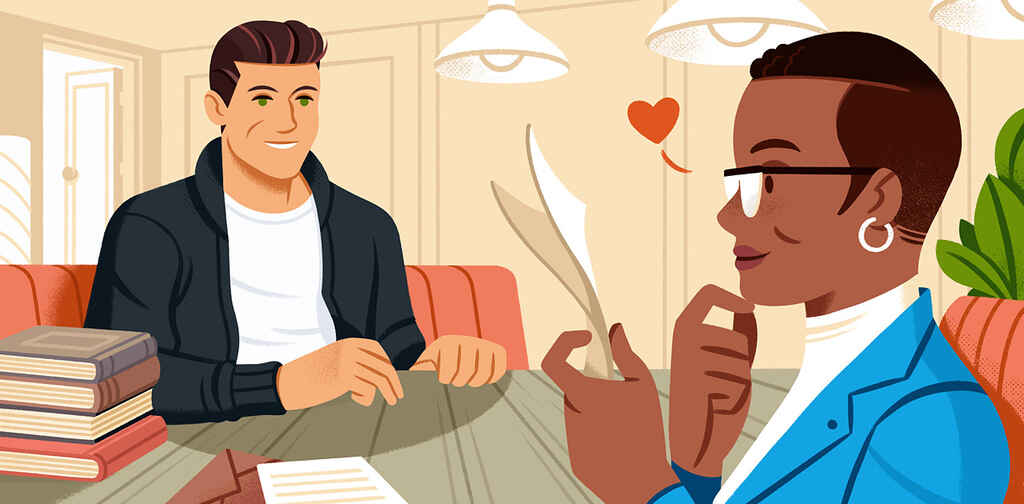 The Guide to Getting Book Reviews
Learn to pitch your book to potential reviewers with our handy checklist.
One month before launch
Build up your Amazon author page. Fill it in with your awesome author bio.  Any unusual hobbies? (A glossy national magazine did a personal PR piece on a poet I was working with because he loved skiing and insisted on wearing a heavy tweed jacket on the slopes. The book mention came at the end of the article). Add your professional-looking author photo and add a video.  If it's not a trailer for a book, then record a personal intro from you, the author. Just make sure it looks professional.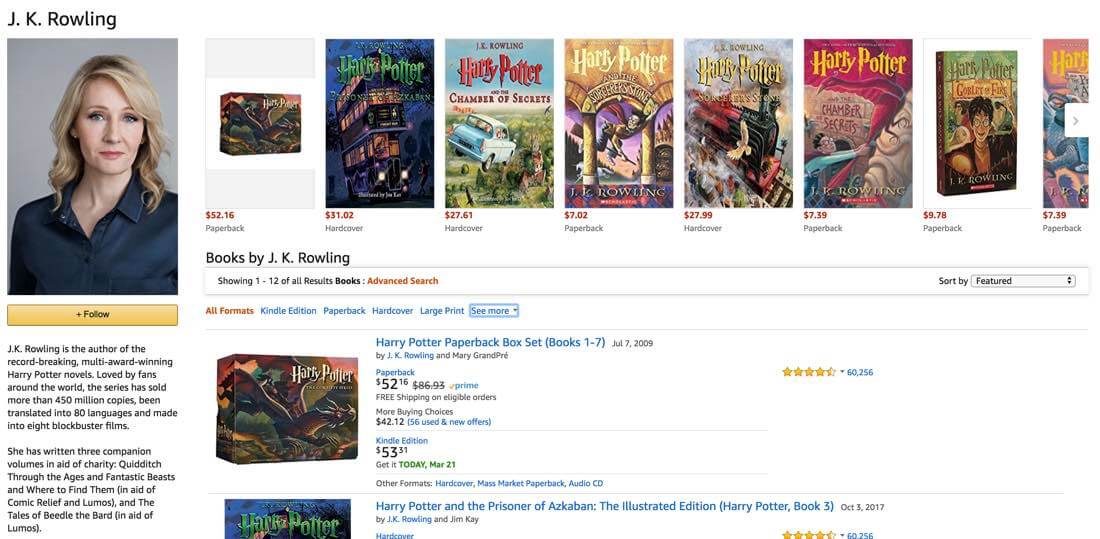 Reach out to blogs. Contact bloggers you have some rapport with and offer a blog post, exclusive extracts, interview to go out at publication time. Send your media kit.
Set your book to pre-order. You or your marketer can create a product page on Amazon, Nook, and Apple Books. Upload your finalized cover design and favorable or engaging quotes from early readers. Don't forget to include links to the content related to this book.
Finalize interview dates. Local radio and papers will book interviews at this stage, or sometimes closer to their publication date. If your publicist has been in contact with them before, they should confirm that they're on the case.
Host a cover reveal. You can do this yourself on your website, Facebook, Twitter or work with a blog. Think about which will have the biggest reach.
Leak short extracts from the book on Twitter or Instagram
Activate your network! Get the word out to your contacts, friends, and colleague networks. A publicist should be able to access your social media accounts or you can agree/author content and frequency/schedule together. It can be daunting to involve these connections, but that's what the launch party is for.
Take pictures at your party. Encourage attendees to share the joy and decide on a #hashtag to use. Bring copies of your books and little postcards advertising it. And remember to have a blast!
Publication week and beyond
Show-off on social media! Share pictures of the physical book. Keep your followers updated with great quotes, mentions, compliments and likes. Post any media coverage you've received and remember to tag the outlet (which can get them to repost).
Set up a Google alert. Use the book title and your name. Additionally, you may set a separate alert on the main subject/topic in order to tie in or offer comment to related trending news.
Sign up to HARO (Help a Reporter Out). A free media sourcing service where reporter's request stories linked to what they are working on. The requests come in twice a day. Prepare for your inbox to fill-up.
Share your media hits. Media hits beget more media. The right story can get picked up overnight, and some go viral. Add a 'praise' sheet to your media kit, and update your website and Amazon page.
Set up an online Q&A session on Twitter Q&A or Facebook Q&A
Go local. Your publicist can pitch for local radio interviews, and local TV now. Shape your talking points to the particular outlet. It really helps to be familiar with the programmes.
Freebies. Some blogs and some local radio outlets love having prizes to offer their audience.
Events. This is an effective way to keep connecting with your future readers and can be spread out over the ensuing year.
We hope this timetable is beneficial and clarifies why it is important to start the publicity and marketing process early. There is room for creativity and imagination in promoting your work. With so much competition and distraction vying for attention, it is reassuring to know that you are doing everything you can for your book.
Self-publishing and working for small start-up publishers are quite different to working for big powerhouse companies and can be consequently much harder to be heard in a public arena. Meanwhile, the book trade is showing signs of a refreshing rebirth thanks to the rise of independent small publishers, and confident self-publishing authors.
---
Coleen Hatrick is a former in-house Publicity Manager UK at Oxford University Press. Including a stint in NYC, she has over 10 years experience in Academic Trade books, journals, and online products. She is now working as a freelance publicist in both markets and she can be found on the Reedsy Marketplace.