Last updated on Sep 15, 2021
Ebook Distribution: The Complete Guide for New Authors
What is ebook distribution? To "distribute" an ebook is to provide it to online retailers for sale (or for download, if you're distributing it for free). You can do this through either a self-service retailer or an aggregator.
Because these services are often in flux, though, ebook distribution can get a bit complicated. To make authors' lives easier, we've compiled everything you need to know about ebook distribution in this guide! (Note: before you begin, do make sure your book is professionally formatted, with an eye-catching cover design to set it apart from the crowd.)
Once you're ready to publish, read on to learn the essentials of ebook distribution — including the main platforms and aggregators to choose from, and which distribution strategy is right for you.
Ebook publishing platforms
First off, what is an ebook publishing platform? It's basically any space where you can upload and sell your ebook to readers. As an indie author, you'll have the greatest reach if you go through one or more well-known stores like Amazon, Apple Books, or Barnes & Noble.
This is what the majority of authors choose to do — which is why we'll focus on those retailers in the first part of this post. We'll break down each ebook publishing platform in detail below, but here's a quick comparison chart to give you a sense of what they have to offer.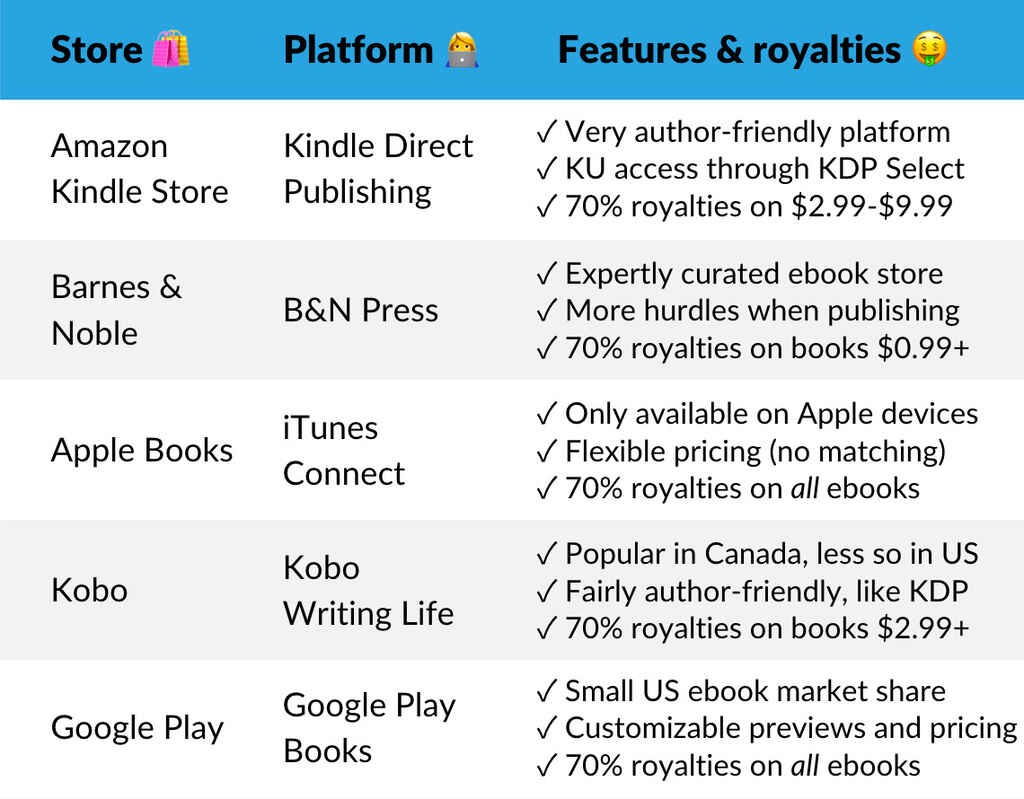 Now let's discuss these ebook publishing platforms more extensively, starting with the big kahuna: Amazon's Kindle Direct Publishing platform.
Amazon KDP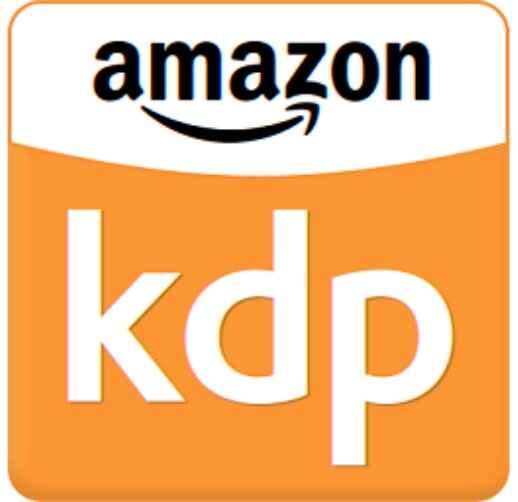 Kindle Direct Publishing (KDP) is probably the best-known self-publishing platform in the business — not only because Amazon is such a behemoth, but also because KDP is actually quite user-friendly. For those looking to master KDP, be sure to check out the guide linked above! But for those who just want the bullet points, you'll find them below.
🤗User-friendliness: KDP is the easiest-to-use publishing platform in the biz. As a new author, you'll be taken through the publishing process step-by-step, from uploading your EPUB to choosing the keywords attached to your ebook. Your book will be available within 2-3 days and you can start tracking your sales via the KDP dashboard.
📚Distribution: Going through KDP means selling your ebook on the Kindle Store — the biggest purveyor of ebooks in the US, controlling 80% of the ebook market. You can also make your book available through Kindle Unlimited, Amazon's ebook subscription service (more on that below).
💰Royalties: On the Kindle Store, you'll receive 70% royalties on ebooks priced between $2.99-$9.99 in all English-speaking territories, and 35% for books outside that range. As for KU royalties, the numbers are less concrete, but you'll get monthly payments based on the number of pages that KU subscribers have read.
And there's one more piece to the Amazon self-publishing puzzle: whether or not you enroll your ebook in KDP Select. This 90-day program requires your book to be Amazon-exclusive, meaning you can't sell digital copies anywhere else during that time. In return, KDP Select offers limited-time price promotions, higher royalties in certain territories, and — most importantly for self-publishing authors — inclusion in Kindle Unlimited.
Should you distribute through Amazon alone?
In other words: are the benefits of KDP Select worth eschewing all other retailers? For most authors, this question boils down to Kindle Unlimited. In certain genres, like romance, the vast majority of Amazon readers have KU subscriptions — so for romance authors, especially those just starting out, it would often make sense to choose Amazon exclusivity.
✅
Should you go Amazon-exclusive?
Answer these 5 questions to find out!
You'll also want to consider the merits of other ebook publishing platforms and retailers (don't worry, we're getting to that!). But whatever your choice ends up being, try to stick to it. It takes a "wide" author years to build a solid readership on non-Amazon retailers, so if you go down that path, you'll need to commit 100%.
Barnes & Noble Press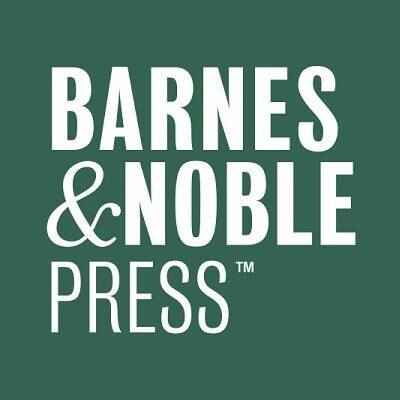 B&N Press is Barnes & Noble's service for self-publishing authors — and an important one to know, given B&N's consistent presence in the US ebook market. Their online store is especially strong on human curation, which may appease authors who fear being shunted by Amazon's algorithms. Other than that, here are the basics of B&N distribution.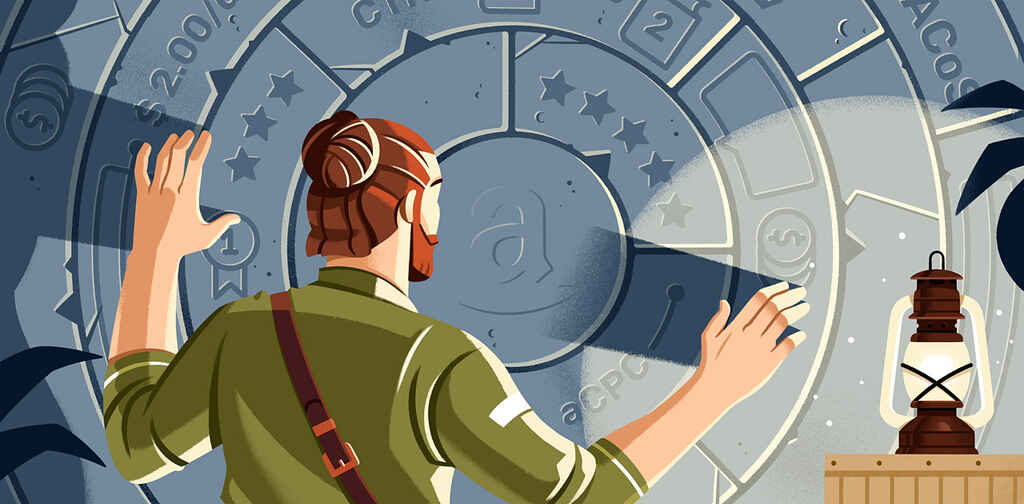 Amazon Algorithms for Authors
Learn to optimize your book description, pick categories, and sell more books.
🤗User-friendliness: Publishing with B&N Press might seem straightforward, but there's one significant hurdle — that you must register as a "vendor" in order to sell your ebook in the long term. This requires a W-9 form, which is a hassle to procure for most authors, especially as other self-publishing platforms don't require it.
📚Distribution: Taking the B&N route will get your ebook on the Barnes & Noble eBookstore — which, again, is much more carefully curated than the Kindle Store's homepage, as evidenced by the ever-changing categories and monthly picks from B&N's "book experts".
💰Royalties: As of 2021, B&N Press authors will receive 70% royalties on all ebooks priced $0.99 and above. This makes Barnes & Noble a surprising new competitor in terms of ebook royalties, as authors' shares were lower and more restricted in previous years.
Keep in mind, of course, that Barnes & Noble's online bookstore isn't nearly as prominent as Amazon's. This means publishing through B&N (or any of the following platforms) won't give you as much exposure as Amazon — but at the same time, no other retailers require exclusivity.
So if you choose to "go wide" with your ebook rather than Amazon-exclusive, you might as well publish on all of them! And if you do go wide — which can still include publishing on Amazon, by the way, just without KDP Select — you'll be able to take advantage of each platform's perks.
On that note, let's run through our remaining platforms so you can get a fuller picture of your "wide distribution" possibilities.
Apple Books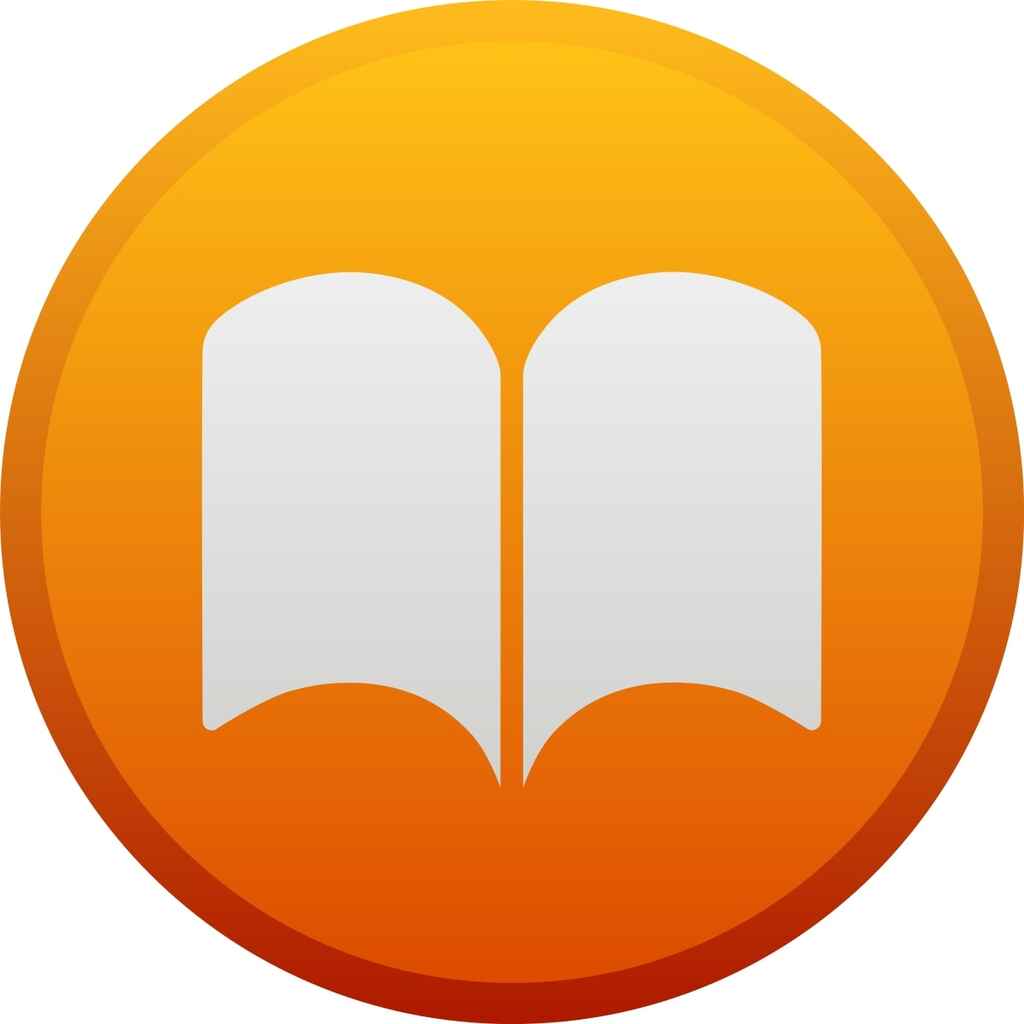 Apple Books has roughly the same ebook market share as Barnes & Noble, though it's poised to overtake B&N in the coming years (as Apple devices become increasingly popular compared to B&N's NOOK e-reader). Needless to say, it would behoove self-publishing authors to familiarize themselves with Apple's ebook publishing platform and store ASAP.
🤗User-friendliness: Apple Books is more user-friendly than B&N, less so than KDP. You'll find the ebook upload process outlined here; just create an iTunes Connect account and follow those steps. Setting your book's price can get a little hairy, but we've clarified how to do it in that guide.
📚Distribution: Your book will be available on the Apple Books app, which is obviously only for Apple devices. An interesting upside is that Apple Books doesn't price-match with other ebook stores — so if you distribute via Apple, you can set your book's price a little higher than you might otherwise.
💰Royalties: Apple Books offers some of the best royalty shares out there: 70% on all ebooks, with no minimum or maximum list price.
If you do decide to "go wide" with your ebook, definitely get it on Apple Books! Even if you don't have an Apple device yourself (in which case, borrow a friend's to publish), lots of your readers will — and that unconditional 70% royalty promise is tough to beat.
Get more sales out of your book
The best book marketers are on Reedsy. Sign up for free and meet them.
Learn how Reedsy can help you craft a beautiful book.
Kobo Writing Life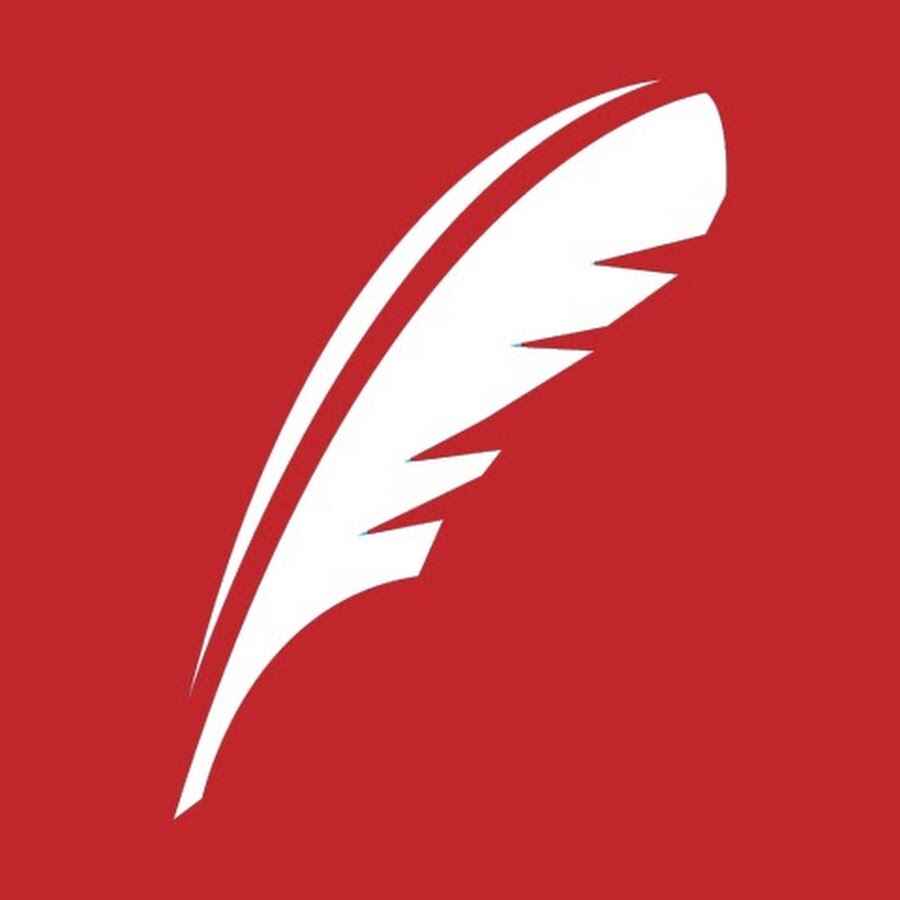 Kobo Writing Life is the next platform on our list, and it's distinct from the others in a number of ways. The biggest difference is that Kobo caters mainly to readers in Canada and other areas outside the US — so if you're writing for a Canadian audience or another non-US country, you should definitely consider Kobo Writing Life.
You can learn more about Kobo and KWL in this webinar with Mark Lefebvre, a former Kobo director. But for ebook distribution purposes, here's the lowdown.
🤗User-friendliness: KWL's ebook upload process is similar to KDP's, albeit with fewer details to fill in (for example, KWL only asks authors to choose categories to describe their books — no keywords). Though more info might be better for readers, there's no doubt that KWL is quick and easy to use.
📚Distribution: Publishing with KWL means your ebook will be distributed through the Kobo Store, which admittedly isn't that huge. But Kobo's presence in Canada is a boon for some authors, and its diverse featured books indicates another company that's not too algorithmic.
💰Royalties: Squarely in the middle of the royalties pack, Kobo offers authors 70% royalties for all ebooks priced above $2.99 (no ceiling) and 45% for ebooks below $2.99.
In summary, Kobo is a solid option for those targeting a Canadian market, but probably shouldn't be your only distribution channel… which is fine, since it doesn't require exclusivity under any circumstances anyway.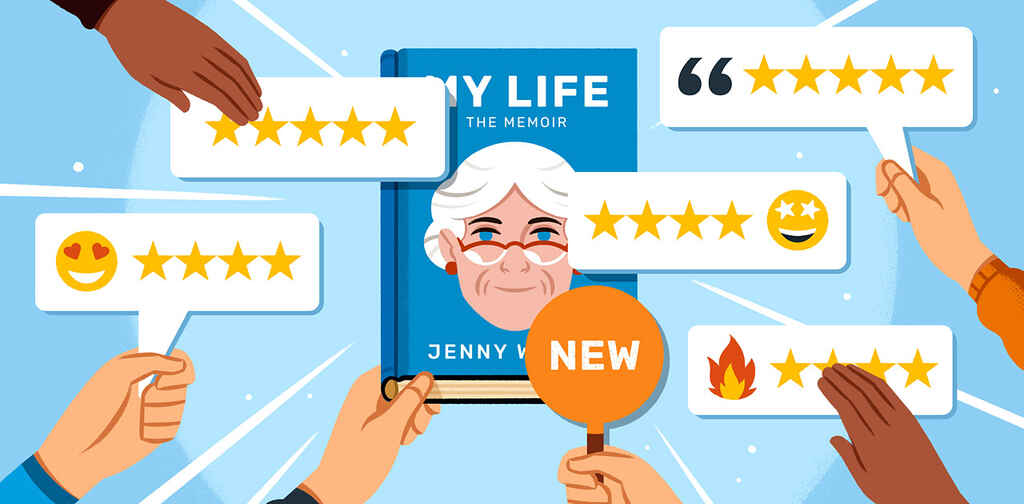 Book Marketing 101
Learn seven tried-and-true strategies for boosting book sales.
Google Play Books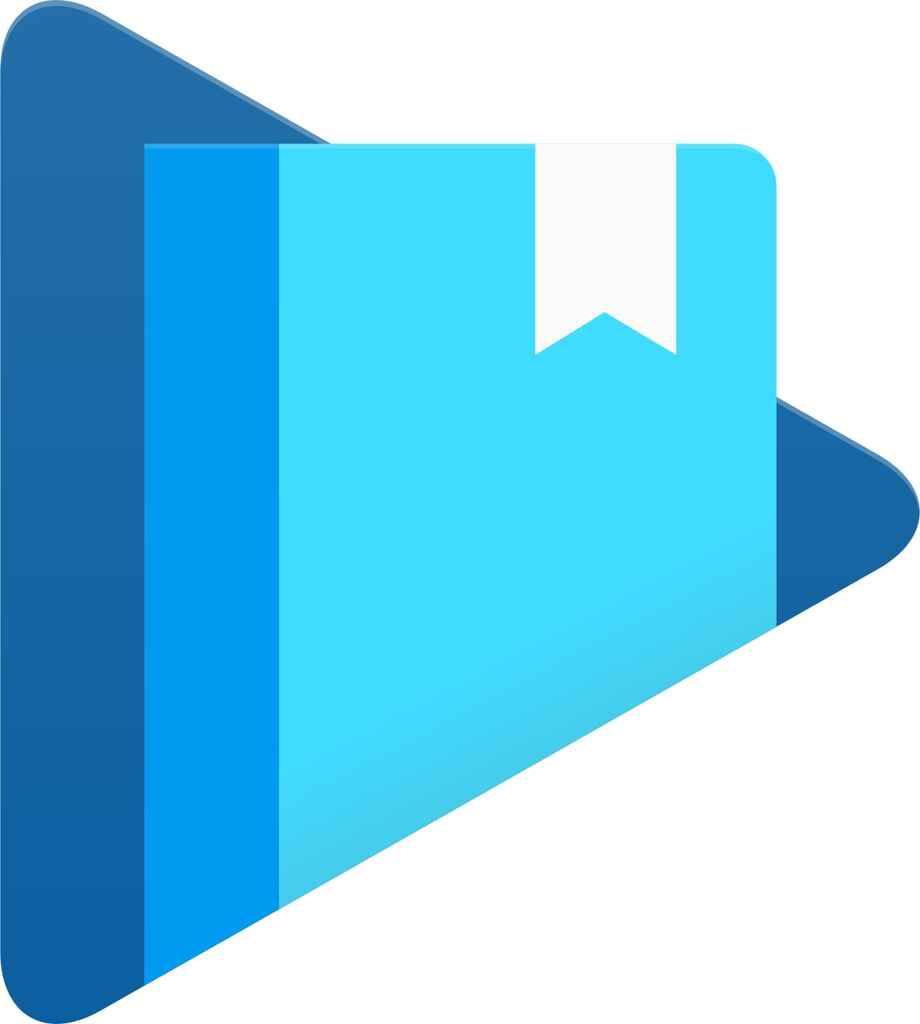 Lastly, we have Google Play Books, another significant player (no pun intended!) in the e-reading game. Though billions of people own Androids and Google tablets, Google Play Books controls a relatively small share of the ebook market — but, like Apple Books, is bound to rocket up in the near future. May as well get to know the platform now!
🤗User-friendliness: It's simple enough to actually upload your book to Google Play. However, as with B&N Press, there's a slight hitch with financial information: Google has to review your bank info before you can sell your ebook, so make sure your account is activated well before your launch date.
📚Distribution: Google Play Books allows anyone access to its store as long as they have a Gmail account, which is nice for readers. The store also offers unique advantages for authors, such as being able to customize the length of your book's preview and set different prices in different countries.
💰Royalties: Google Play matches Apple's generous royalty setup for authors — 70% on all ebooks regardless of list price.  
With that, we've covered all the major ebook publishing platforms and their associated stores. Now, if you decide to "go wide" on multiple retailers, you have two possible paths:
Publishing directly on each retailer, which means uploading your ebook individually each time; or
Using an aggregator that will take your ebook and upload it to multiple retailers for you.
Publishing your ebook directly on each store will typically net you better royalties than involving an aggregator. However, this route can be time-consuming, frustrating, and confusing when trying to track your sales from many places at once.
Using an aggregator means you only need to upload your ebook files once, you'll get one big royalty check instead of several smaller ones, and you can find all your sales data in one place (hosted by the aggregator). But aggregators' services aren't free — and for some authors, paying an aggregator to handle ebook distribution may not be a great investment.
We'll talk more about how to choose the right distribution strategy for you in a bit. First, though, you need a little more context for which aggregators are out there… which is exactly what this next section is about.
Trusted ebook aggregators
Again, a publishing aggregator is a company that uploads your book to various retailers for you. In exchange, they'll take a portion of your royalties or charge you an upfront fee. We'll call the first type "royalty-share aggregators" and the second type "flat fee" aggregators.
For context, most established aggregators are royalty-share, though companies that charge an upfront fee can certainly still be legitimate (like PublishDrive below). If you go through an aggregator not listed here, do your research to eliminate any possibility of it being a scam. Exorbitant upfront fees and/or a lack of feedback from other authors will be your first red flags.
And if you want to be absolutely sure you're not getting scammed, simply choose one of these five aggregators — which we've summarized in the brief descriptions below.
Draft2Digital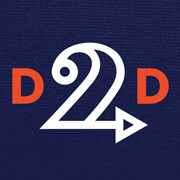 Draft2Digital is most indie authors' aggregator of choice. Praised by many who have "gone wide", D2D has an intuitive interface, ebook auto-formatting, stellar customer support, and plenty of free tools and resources.
Its automated back matter is particularly handy for series. Every time you publish a new ebook through Draft2Digital, that book is added to the "Also by this author" section of your other books' back matter on every store, with the relevant store link.
D2D's "universal book links" are another nice touch — these allow any author to generate a unique link to each of their books, which then automatically redirects the reader to their preferred retailer (and country store).
The only drawback of D2D is that it doesn't distribute to Google Play, and a few other niche retailers, as other aggregators do. But between the easy-as-pie ebook formatting (D2D does everything for you) and other author-friendly features, Draft2Digital remains the premier choice for indie authors who wish to go wide.
Smashwords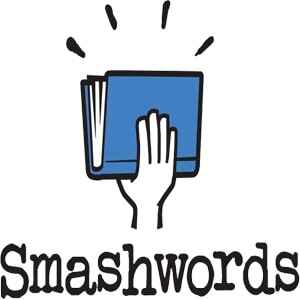 Smashwords was the very first aggregator in the business, and was favored by most authors until Draft2Digital took the lead. While Smashwords' distribution outlets and royalties are similar to D2D's, its interface and conversion tools are less user-friendly and, at this stage, a bit outdated.
As a result, authors who struggle with formatting and other technical issues may want to avoid Smashwords. However, those interested in distributing their ebook to as many retailers as possible (albeit still no Google Play) may find the formatting efforts to be worthwhile.
PublishDrive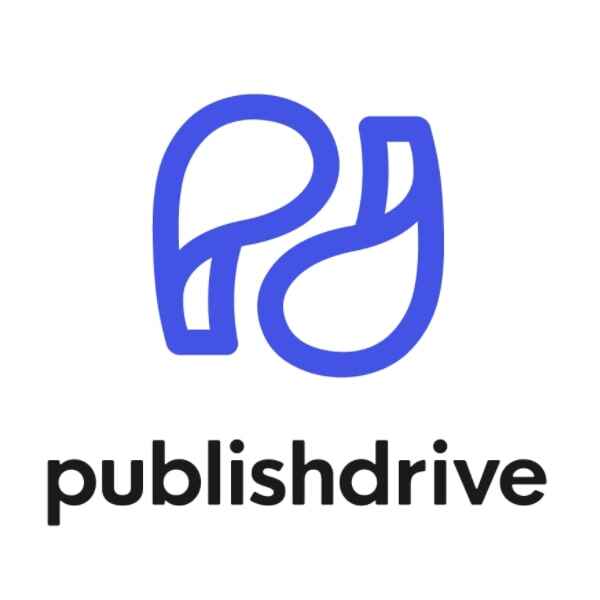 PublishDrive is one of the newer aggregators on the block, but it's risen fast through the ranks. PublishDrive not only distributes to all major stores (including Google Play!), but specializes in international distribution and has many additional stores in Eastern Europe.
Previously operating under a royalty-share model, PublishDrive has now switched to a flat fee model of $9.99/month — which is more attractive to high-selling authors, but less for authors just starting out. PublishDrive is also the only aggregator that doesn't offer free ISBNs as part of its services, instead using its own unique identifier which is globally accepted in stores.
Want to know more? You can read all about the differences between D2D, Smashwords, and PublishDrive right here.
Streetlib
Streetlib is another international distributor, with an especially strong presence in Europe and Latin America. Like the aggregators above, Streetlib distributes to most major retailers — and has recently focused more outreach on less-targeted distribution areas, like MENA.
XinXii
XinXii is a German distributor, and another aggregator to look into if you want your ebook to go international. While XinXii's user interface is far from optimal, this company can open up new foreign distribution channels, even for experienced authors.
---
Royalties offered by aggregators
If you're going to go "wide," you'll want your book to be in as many stores as possible. You'll also want to maximize your royalties on each store while keeping the setup manageable for when you need to update or apply discounts to the book. 
As there is plenty of overlap between the distribution offerings of each aggregator, one can quickly get lost and end up with duplicate titles on a retailer. To save you from this thorny situation, we spent hours combing through every aggregator's distribution network to compile the ultimate ebook distribution spreadsheet. Click here to view it.
---
Which ebook distribution strategy is right for you?
To recap, there are three main ebook distribution strategies in play today:
You can publish only on Amazon and enroll in KDP Select for the promotional benefits, which includes getting your book onto Kindle Unlimited;
You can "go wide" on multiple retailers and personally upload your ebook to each platform, netting you full royalties; or
You can use an aggregator to save time and energy, but you'll have to give up about 10% of your royalties (or pay an upfront fee).
Each of these paths has its own pros and cons, and every author must decide based on their own priorities. That said, we do have a couple of quick-fix suggestions for those who are totally lost!
First and foremost, if you haven't taken the quiz above, do it now: Should you go Amazon-exclusive or wide?
If the results indicate you should go wide — or if you know that you want to — go ahead and follow the instructions in our Ebook Distribution Infographic. It lays out where to upload your book directly and when to turn to an aggregator for optimal results.
Table: Royalties Offered by Aggregators
If you're going to go "wide," you'll want your book to be in as many stores as possible. You'll also want to maximize your royalties on each store while keeping the setup manageable for when you need to update or apply discounts to the book. 
As there is plenty of overlap between the distribution offerings of each aggregator, one can quickly get lost and end up with duplicate titles on a retailer. To avoid putting you into this thorny situation, we spent several hours combing through every aggregator's distribution network to compile the ultimate ebook distribution spreadsheet.
Finally, remember that the ebook publishing landscape is ever-changing, and often hard to navigate even for the most seasoned authors! We hope this post helped shed some light on the various distribution channels and opportunities available to indie authors. If you have any further questions, please don't hesitate to drop us a line.