Last updated on Feb 24, 2022
How to Write a Killer Author Bio (With Template)
✍️ This post was written by Kleopatra Olympiou, a writer from Cyprus and holder of an MA in Creative Writing from Durham University. 
An author bio is a brief passage, usually about a paragraph, that introduces an author and sums up their work, their authorly credentials, and anything else their readers might need to know about them. 
While author bios may seem like an afterthought, or something to fill up the backmatter of your book, it's actually an unassuming but valuable piece of copy. Done well, an author bio can give you credibility and introduce your readers to your other works. It can also be used in other promotional or publishing materials, as former Penguin Random House marketer Rachel Cone-Gorham explains:
"An author bio is something that will let readers get a sense of who you are, and is an important part for pitching media and book proposals." 
For this reason, it's important to get your bio right. Here is a 4-step process for writing your author bio:
1. Start with the facts readers need to know
Start your bio with an opening byline that quickly summarizes your profile, plus your most recent release. In a world full of skimmers, some readers may not get past the first couple of lines of your bio, so it's important to frontload the essentials. 
For instance, a byline might read:

"Jane Doe is a Professor of Anthropology at UCLA and author of Insights Into Our Past: Tracing the Legacy of Intergenerational Trauma in 19th Century America."
Or: 
"Jane Doe is a poet, writer, and author of the new novel We Were Already There."
If your work has won any prestigious awards or earned bestseller status, make sure to mention that here, too.
The great part about writing a one-liner as your opener is that it can double as a short bio for guest articles, social media, etc. — all of which can be a valuable part of your book publicity plan.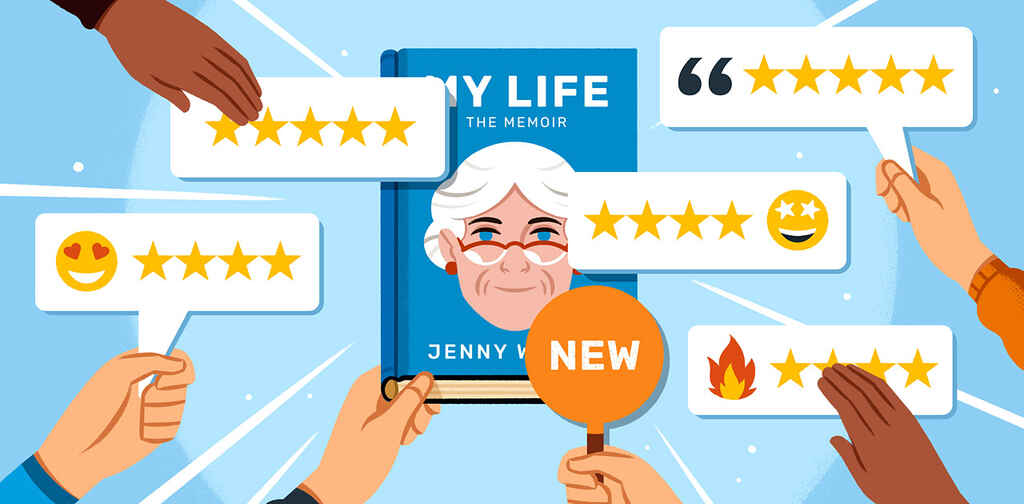 Book Marketing 101
Learn seven tried-and-true strategies for boosting book sales.
Example: An attention grabbing intro
Novelist and short story writer Brandon Taylor's whole bio is great, but check out his heavy hitting first sentence that instantly tells you everything you really need to know: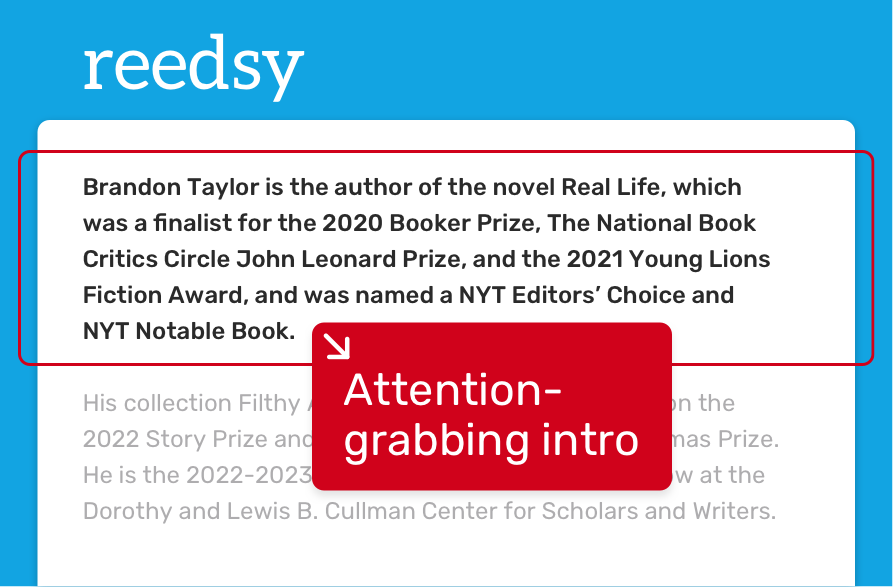 If you're stuck for words, you can use his bio, and other great "About the Author" examples for inspiration. 
RESOURCE: Your free author bio template
To help you put together your own killer bio, we've created this handy template, including a checklist of what to include — and what not to include. Download your free copy below.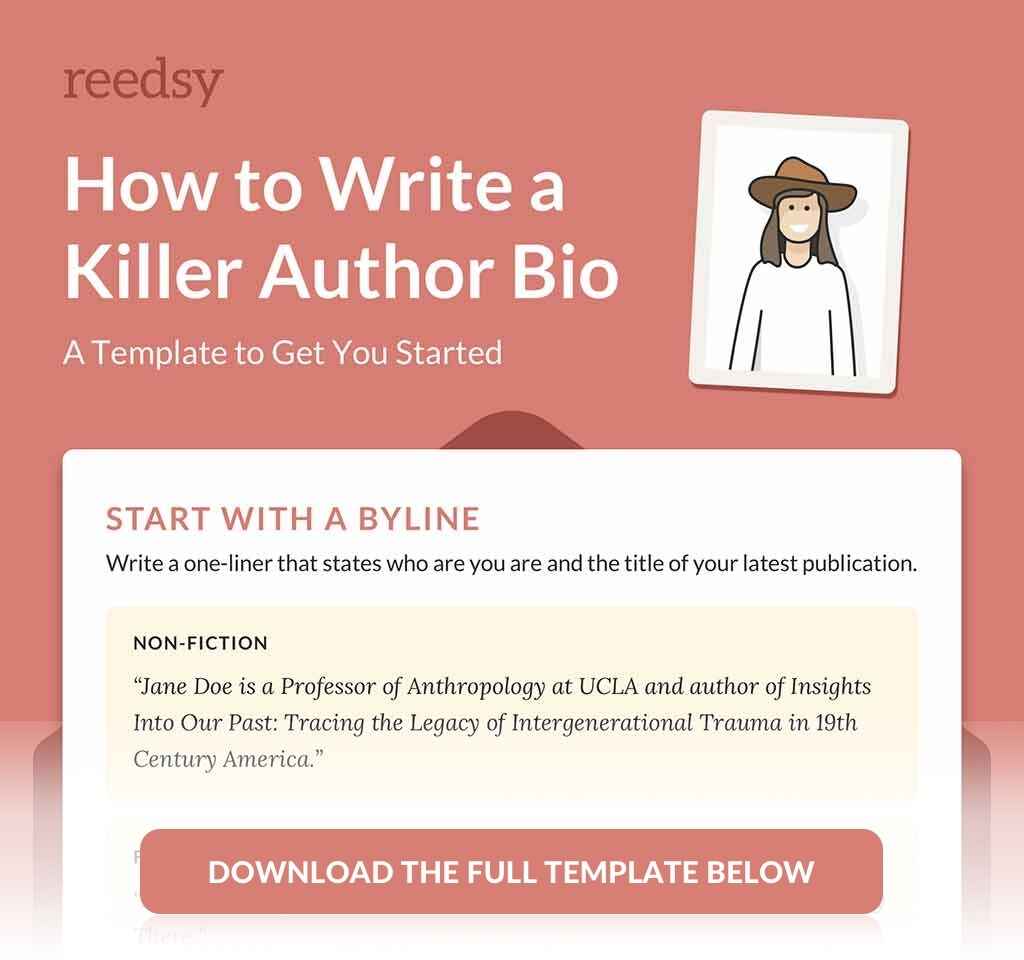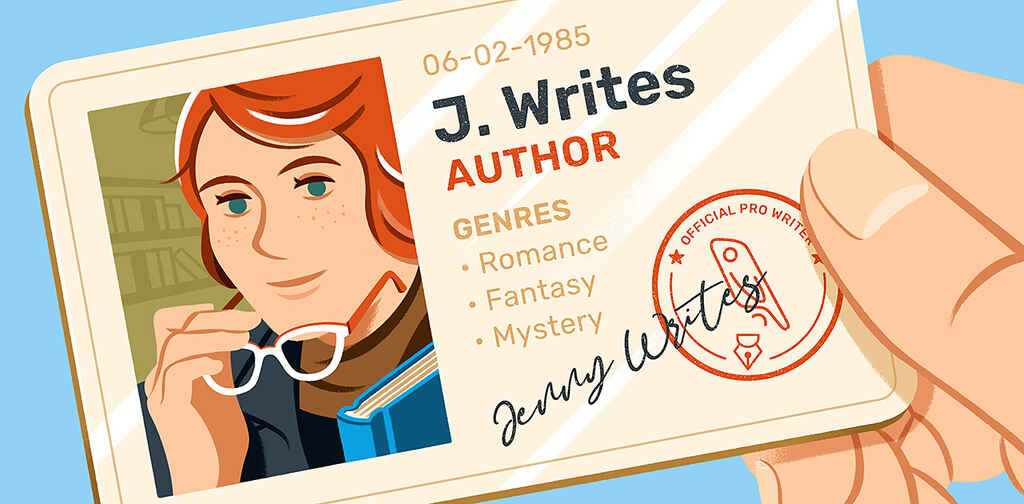 Grab our Author Bio Template
Use this to write an awesome "about me" in less than 5 minutes.
2. Open up with relevant biographical details
Your author bio is, naturally, a chance for you to introduce yourself, but it's also an opportunity for you to introduce readers to your body of work, and share a little about your writing history. If you have other titles that you've released previously, now's the time to mention them.
You may also want to include any personal connections to your work, and signpost why they're relevant. For instance:
With over a decade of writing obituaries for the local paper, Jane has a uniquely wry voice that shines through in her newest collection of essays, which explore the importance we place on legacy.
Or: 
A professionally trained electrician, Jane has spent the last decade reading and writing romance novels giving her characters a palpable spark! Her latest work is the sequel to her debut novel, In the Arms of a Stranger.
Have an author bio already, but want a second opinion on it? Take our quick quiz to see if it checks off all of the boxes.
💯
Let us grade your author bio
Find out if your author bio is a 10/10. Takes one minute.
Top Tip: Write in the third person
Despite the fact that an author often writes or approves their own bio, it should be written in the third person — 'they' rather than 'I'. Not only is this the industry standard, it also makes it easier to toot your own horn, which you should definitely be doing here.
Example: An author's lived experience
One great example of a bio that shares biographical details is author Niyati Tamaskar, whose memoir Unafraid draws on her own experiences of cancer and the cultural baggage surrounding it. You can learn more about Niyati and her publishing story here.
Niyati Tamaskar is a mother, engineer, entrepreneur, public speaker, and author. She speaks on issues of cultural bias, the stigma of cancer, and more. Her speaking and media appearances include her signature TEDx talk, a cover and feature spread in Columbus magazine on her journey and message of destigmatizing cancer, and a video created by Breastcancer.org on "How Niyati Tamaskar Overcame Cultural Cancer Stigma to Become an Advocate"—aimed at highlighting the minority experience while facing cancer.
3. Wow them with your credentials
An important job of an "About the Author" section is to boost your credentials, says editor Rachel: "You want to show your qualifications and credibility so that a reader will feel validated in choosing your book to read."
That being said, it's not a good idea to start listing every softball trophy you won in middle school. Only stick to credentials that directly relate to the content of your book. According to Rachel, "Qualifications can include writing courses, college degrees, awards, bestseller lists, and accolades or, for fiction authors, even a lifetime of interest." Here are a few of her examples:
Jane has an MFA in creative writing from Vermont College, and was the recipient of the Vermont College creative writing award.
Jane is a historian at Vermont College and has spent over a decade researching World War 2.
Jane has traveled extensively around Eastern Europe, learning about the history of the region and walking the paths of her characters.
For non-fiction authors, your credentials are incredibly relevant as readers are far more likely to trust an authority on a subject, while fiction authors can focus more on why they write in a specific genre.
Book marketing consultant Rob Eagar suggests that another way to boost your credibility is to "to weave in any endorsements you may have received from well-known outlets… Readers pay more attention to authors with a proven track record."
For example:
[Famous author] says Jane Doe is a unique new voice in the thriller genre.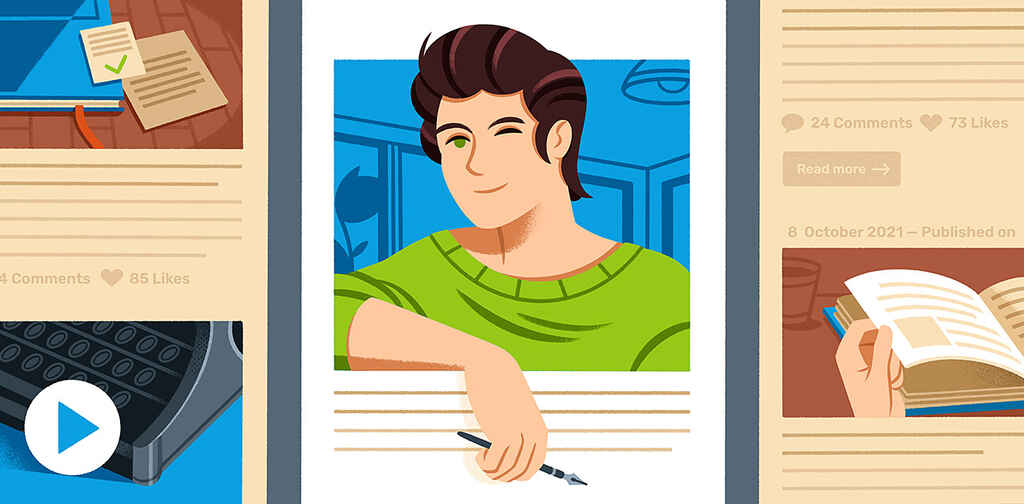 How to Build an Amazing Author Blog
10 lessons to help you start your blog and boost your book sales.
Example: Amanda Ripley's expert qualifications
One author using their credentials to their best advantage is non-fiction author Amanda Ripley. Check out her "About the Author":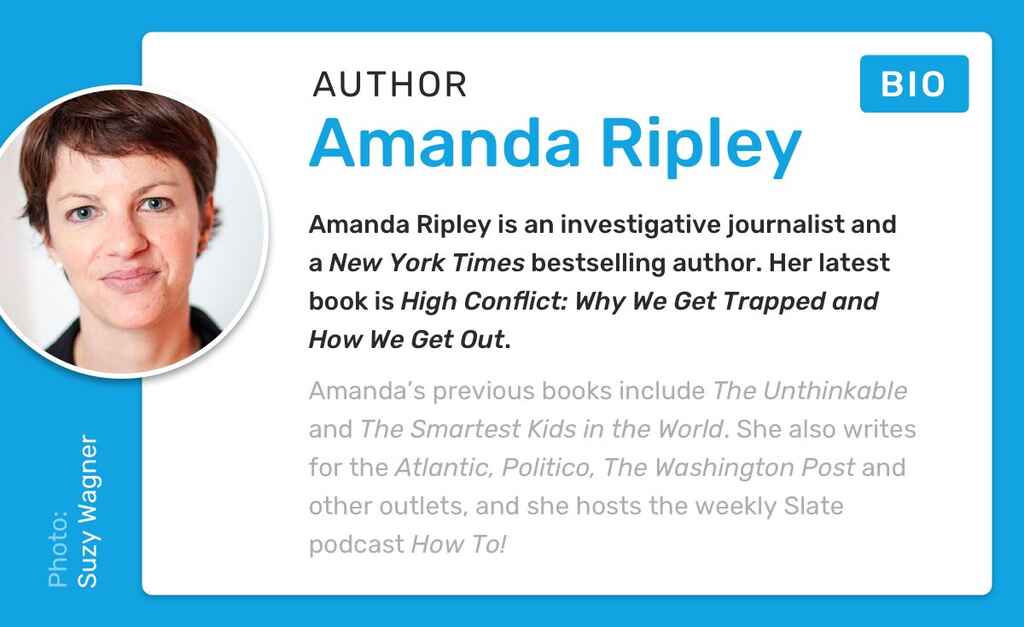 Top tip: Keep it short
A good author bio is efficient beyond just the first line, as book launch specialist Joel Pitney suggests:
"People don't want to read long bios! Keep it under 300 words. Only include relevant materials and be as succinct as possible. If you've won a lot of awards, for example, only include the most impressive ones. Same goes if you've published a couple of books; only include your most successful three."
4. Finish it off with a personal touch
Author bios are not a place for you to delve into a lengthy explanation of your history. However, you also don't want your bio to be devoid of any personality. Adding a bit of color to your bio helps readers imagine who you are. Plus, if they can relate to you, it might be an extra push for them to buy your book. 
That's why Joel Pitney suggests: "If there's room, and it's relevant, you can add some color, like where you live or something interesting that might not obviously relate to your writing career, but that makes you a more interesting person."
This can be done subtly, like by referring to your location in your byline: 
"New-York based psychologist, Jane Doe…"
Or you can include a brief illustration of your lifestyle, says Rachel: "Jane lives and works out of her home at the base of Mount Washington in New Hampshire, and spends her summers hiking and camping with her two children and husband."
Finally, marketing consultant Rob suggests closing out with a quippy-one liner that illustrates what kind of writer you are. "If your writing is known for its humor, let it show in your bio." For example:
Jane hopes to write her next novel soon, if she can stop reading other people's novels instead.
Example: Natalie Barelli's chatty tone
Check out fiction writer Natalie Barelli's bio for an example of personalization done right: 
Natalie Barelli can usually be found reading a book, and that book will more likely than not be a psychological thriller. Writing a novel was always on her bucket list, and eventually, with Until I Met Her, it became a reality. After He Killed Me is the second and final book in her Emma Fern Series. When not absorbed in the latest gripping page-turner, Natalie loves cooking, knits very badly, enjoys riding her Vespa around town, and otherwise spends far too much time at the computer. She lives in Australia, with her husband and extended family.
---
An author bio is unique to the writer, so everyone's will look different — but by following our 4-step process and using the author bio template, you'll include everything you need to maximize your chances of winning over readers.
And if you're looking for more inspiration on how to build your online presence, check out more examples of the "About the Author" section or our course on how to build an author mailing list: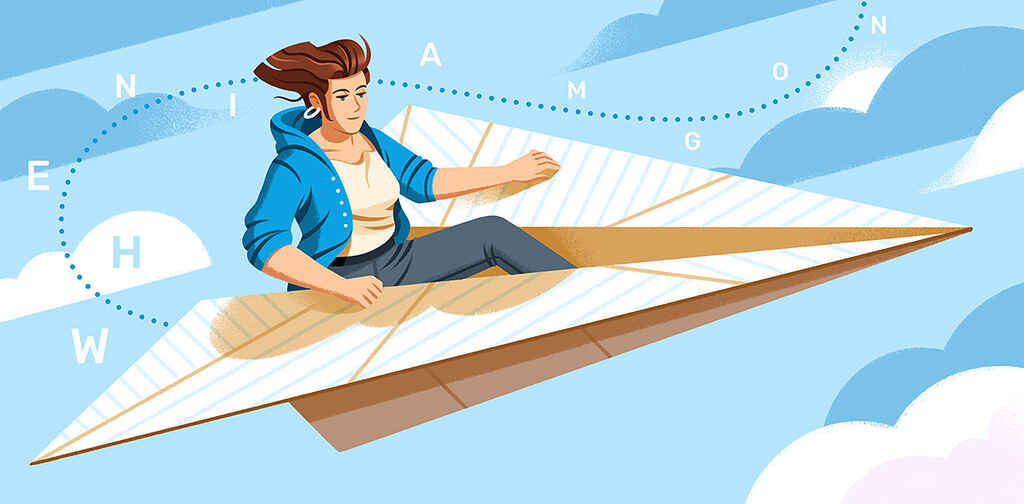 How to Build Your Author Mailing List
Learn how to connect with your audience and sell more books with email.
---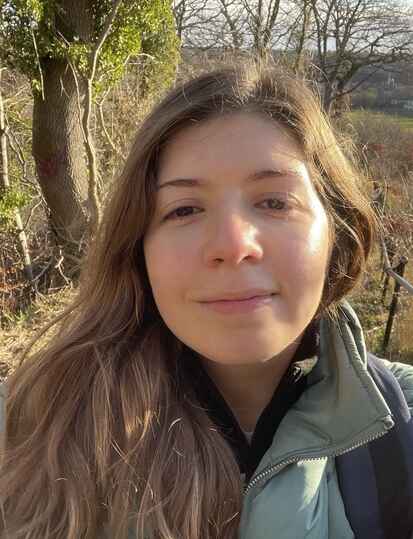 Kleopatra Olympiou is a writer from Cyprus, and holds an MA in Creative Writing from Durham University. Her writing has appeared in HAD, Electric Literature and LitReactor. She lives in London.