Authors: Build Your Street Team in 4 Simple Steps
"No man is an island," as the old poem goes. In much the same way, you don't get to become a successful writer without some help along the way. When you're marketing your book, companies like Reedsy can certainly give you access to experienced freelance marketers – but in time you must also learn to rely on your Street Team.
In this post, we'll show you what a street team is, reveal two proven methods for building one from the ground up, and look at how to get them to publicize your book for you.
1. Find out what makes an 'author street team' 
Originally, street teams were used by record companies to promote new artists. Their tactics involved moving albums to the front of racks at record stores, plastering posters all over town, and inundating radio stations with requests. Over time, this approach evolved and gentler variations of street teams are now being used by independent artists of all stripes.
As a self-published author, your street team is a group of people who can provide feedback and get the ball rolling with word-of-mouth. At a very basic level, this usually means writing reviews of your book. Of course, you can always secure editorial reviews by paying out a bit more (for example, if you pay $50, you can get a professional editorial review at Reedsy Discovery). But an author street team helps guarantee some free reviews.  
Look at that: you've already finished step one!
2. Finding your 'first gangers'
Everybody has to start somewhere and unless you already have a long mailing list of followers, start by looking close to home. Friends and family are perfect early candidates for your street team. If your friends share a passion for the same types of literature, you can get them to provide much-needed feedback and post reviews of your book.
Once you've tapped your inner circle, look for communities of like-minded authors and readers in your genre. Healthy beta reading communities can be found on dedicated sites like Goodreads, Scribophiles, and Absolute Write. Plus, don't forget about groups on Google+ and LinkedIn: a quick web search will send you in the right direction.
Before you parachute into a forum to demand help, it's important to establish yourself as a part of their community. Comment on threads, take some time to read books written by other members, and help them out where you can. In the immortal words of The Supremes: it's a game of give and take.
3. Send out your Advanced Reading Copies (ARCs)
Traditional marketing wisdom suggests that you should always mail physical copies of your book to reviewers. After all, it's easier to ignore an email than a great big book that lands on your doorstep. The downside is that, unless you're Rich Uncle Pennybags, the cost of printing and mailing hundreds of ARCs might be too much to bear.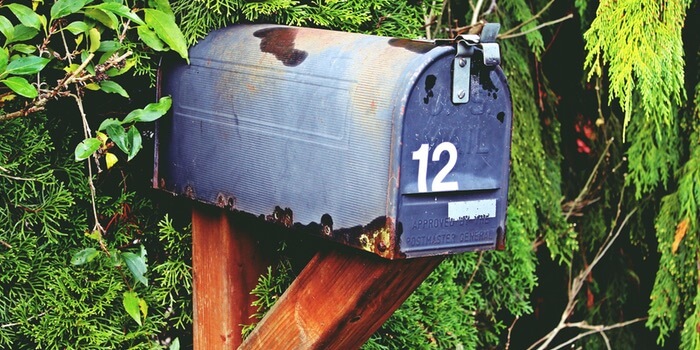 Thankfully, there are solutions these days that can help you distribute your free copies. Some authors use Dropbox and send out a single download link to hundreds of reviewers, which is okay if you don't mind the 'shotgun' approach.
We've recently come across BookFunnel, a great service that lets you distribute free books in a format that's suited to your readers' preferred device. When we spoke to its co-founder Damon Courtney, he told us that its inspiration came from the fact that "there wasn't really a good way to give that free book once the reader had signed up. Some of the hoops you have to jump through to get a book onto a reading device are complicated."
Damon also explains how BookFunnel offers a lot of useful marketing data to authors.
"We send an individual link to each of reader. If you want to distribute your ARC to a list of 200 people, each one will have their own private download link. By the time your ARC campaign is done, we email you a summary that says, 'this reader downloaded the book on this date and viewed it on this date'. It gives you the information that you can use to market or to re-target them."
To find out more about BookFunnel, check out our review of its services. (Spoiler alert: it's a pretty sweet deal for authors.)
If you're not sure where to start with your ARC campaign, it may help if you let your street team choose how they want to contribute. They could either be:
Beta Readers to provide you with feedback; or
Book Launchers who can provide honest reviews for your launch date
Once you send out your ARCs, clearly communicate your expectations. After all, you didn't send this book out to be generous. Use a straightforward 'call to action' and let them know what you would like, which is a) feedback on your manuscript, or b) a review on Amazon and your other retail platforms.
4. Grow your street team with 2 simple techniques
First of all: the internet is where most self-published books thrive or die. We cannot stress enough the value of a good author website. Services like Squarespace and Weebly will let you build one in an afternoon for the price of a hardback novel, so there's no excuse for not having one. Make a special page just for your street team, summarizing who you are looking for as well as the awesome benefits of joining up.
Maybe give your street team a cool name to really solidify the fact that they're a part of a great gang. Many authors also send out a physical welcome pack with gifts like branded bookmarks, wristbands and an advanced copy (or two) of the book.
Once you have your website and an easy way to collect email addresses, you can build your street team using these two highly effective methods:
Give them something for free
That's what this is all about: building your list of contacts. Take a cue from the business world and create what's called a 'reader magnet' where you offer customers something of value, like your first ebook, in exchange for their email address. You can also host a giveaway where you raffle off prizes that fans of your genre might love: signed books, posters, merchandise, events tickets. Many authors send out a physical welcome pack with gifts like branded bookmarks, wristbands and an advanced copy (or two) of the book. The power of reciprocity cannot be understated: when you give people something for free, they will feel a need to give something back.
Harness the power of referrals
Once your street team reaches a certain size, it's time to build some word of mouth. Your book may be so amazing that it gets widely recommended by every person who reads it – but just to be safe, let's find some ways to encourage your street team to spread the world.
Referral schemes have recently proven popular with startups. They've allowed companies like Uber and Harry's to quickly expand their customer base without spending a fortune on advertising. These programs usually involve rewarding both the referrer and the new customer – in the case of those two examples, it can be a free ride or a complimentary shaving product.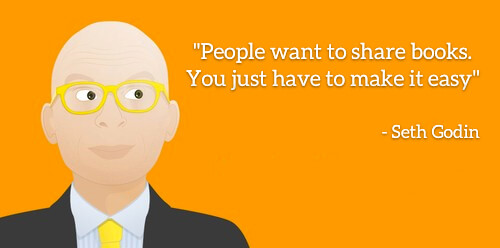 With books, referrals hold so much power. Readers rely more heavily on word-of-mouth recommendations than the average consumer. Harnessing your street team's friends and online contacts will allow you to reach relevant readers and give you a greater chance of winning them over.
We like the approach taken by Seth Godin, the entrepreneur, marketer, author and noted public speaker. He took the startup mindset and applied it to his self-published book Your Turn. When someone ordered a single copy, he would send them one more so that they could give it to a friend. His belief is that "people want to share books. You just have to make it easy."
Of course, in order for your referral scheme to work, you should determine which particular behavior you want to reward: will it be when a book is purchased? Or when they join your mailing list? Or when they write a review on Amazon*? Whichever action you choose, it should require minimal effort from your street team.
*Quick note: publicly asking for reviews and incentivizing readers to post one for you is against Amazon's terms of service. We're not saying that this doesn't happen, but it should definitely not be mentioned on your website (if you get our meaning).
Offer great rewards
The reward also needs to be suitably attractive. Everybody offers free ebooks these days, so you may need to think outside the box: maybe you could offer referrers half price on your next book, a signed print copy of your current one, or original artwork based on your work.
Once you've captured all these readers onto your mailing list, you can contact them for a review and encourage them to buy the next book in the series.
Your next steps: keep your street team engaged
Once you've built your street team into an enthusiastic publicity machine, it's just as important to keep them engaged and interested in your future projects. That might mean conversing with them on social media or simply keeping them updating them with regular newsletters. Put some effort into providing relevant and interesting content.This might extend to unpublished short stories, sample chapters from upcoming novels, or a regular podcast where you discuss books within your genre.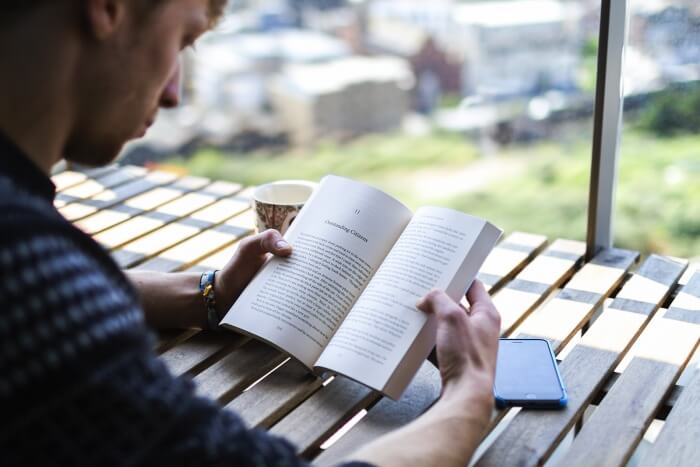 Even if you end up with a fabulous book deal down the line, your street team will remain amongst your most important allies during the process of marketing your book. By staying on their radar and not wasting their time with spam, you can keep your street team happy and ready to help you the next time you release a book.
Have you put together a street team before? Where did you find them and how did they help you promote your book? Share your thoughts by leaving a comment below.