How To Market Your Audiobook: 6 Tips for Indie Authors
As the audiobook market grows with each passing year, there's more and more incentive for indie authors to produce their own audiobooks. But this expansion of the audiobook market also means that competition is getting increasingly fierce, and the success of your audiobook launch will depend heavily on how well you manage to market it.  
Audiobook marketing largely follows the same principles as the marketing of any other book format, but in this article, we've outlined 6 marketing tips specifically aimed towards the audio format.
Much of your marketing will depend on how you decide to distribute your audiobook so make sure to check out our post on that as well to know your options.
1. Record your audiobook early
If you're planning to publish your story in several different formats (and it's not a matter of adding an audio-option for your already published backlist), timing will be a crucial consideration for your marketing campaign. 
Generally, it's a good idea to have your audiobook ready for release at roughly the same time as your physical copy or ebook, so that readers who prefer one format over the other don't have to wait for months — and potentially forget about it or lose interest. Not only will a combined release help you avoid having to run separate marketing campaigns, but it can influence the algorithms in your favor. 
Leverage having a format for every reader
If you're selling on Amazon, for instance, your Audible, ebook and physical versions will be linked together, increasing the visibility of your audiobook, in addition to other formats. By having more than one of these formats available, it will push your book to both readers who are looking for ebooks or print books and audiobooks, significantly increasing your potential reach.  
Pro-tip: Get a read on your audience early by downloading this author market research checklist.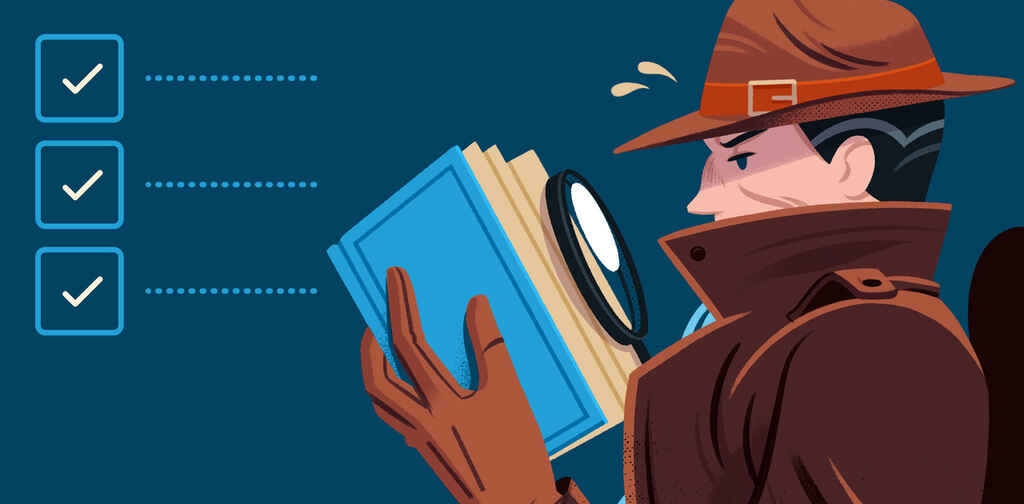 Market Research Checklist
Find your ultimate target audience with our checklist.
The same applies if you're not on Amazon. Whichever retailer you go with, you can create a similar effect by making sure to always link all formats of your book on your website, on your retailer sites, and in any newsletters or social media posts. You can also hyperlink to your audiobook in the front matter of your ebook to make it as easy as possible for your readers to find it.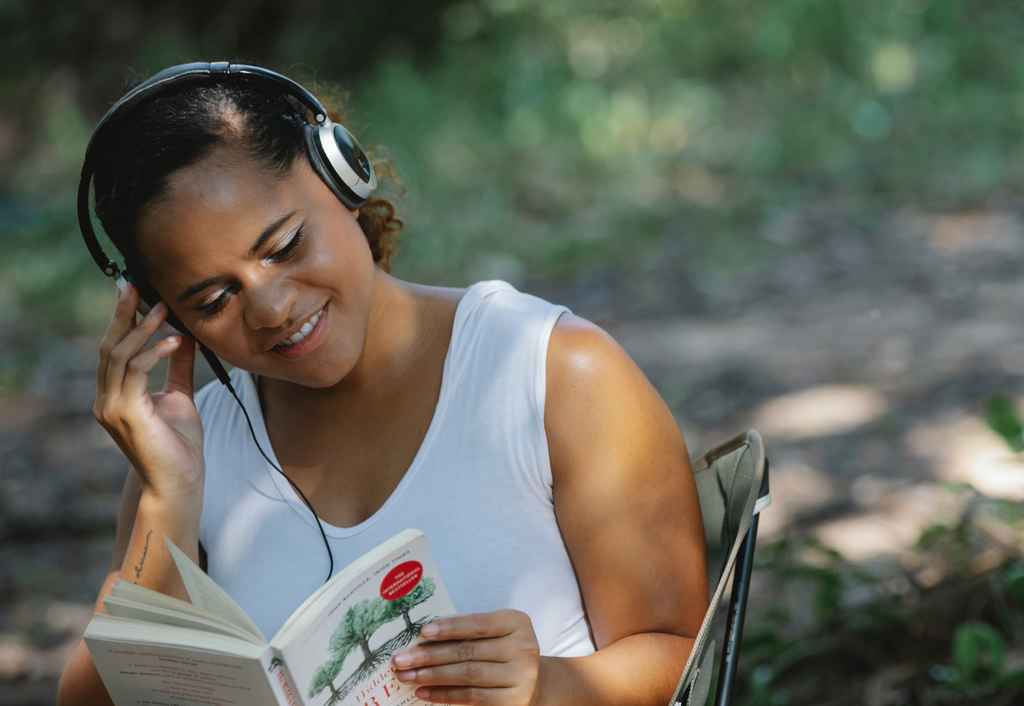 Streamline your marketing efforts
By having your audiobook ready early, you're basically letting the different formats piggyback off each other, creating a slipstream that can help shoot your book up in the rankings with a relatively low amount of extra effort. 
With that said, we still highly recommend that you pay some specific attention to each format within your marketing campaign — while it's essentially the same story, each format enters into its own corner of the market and comes with its own unique marketing possibilities!
For a deeper dive into marketing tips, download How to Market a Book by Reedsy co-founder Ricardo Fayet. There are chapters on audiobooks that are essential reading for indie authors. The digital version is completely free, so get it today!
2. Secure reviews on audiobook platforms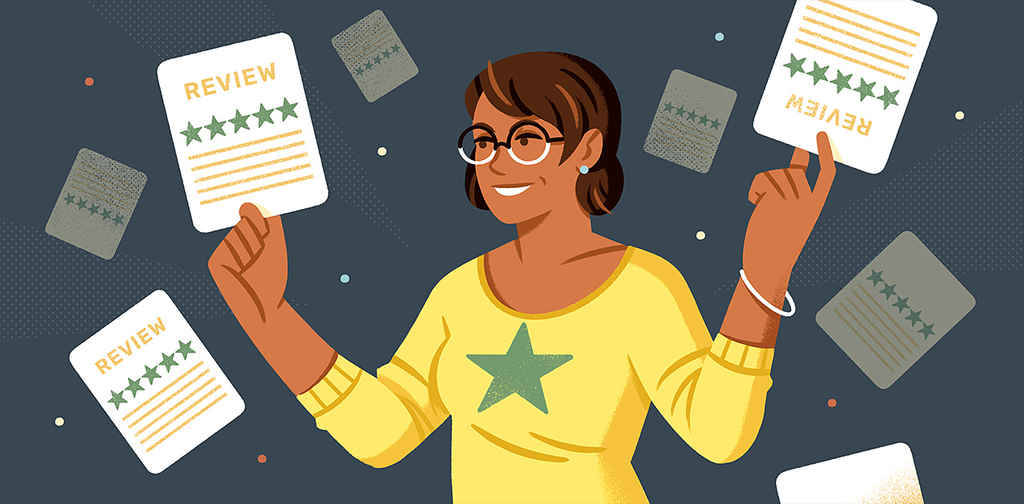 If you're a self-publishing author, positive reviews show potential readers that others have tested the product already and can guarantee that it's well worth their time and precious coin. This is also true for audiobooks. Getting reviews on popular book review sites is always an important thing, but securing reviews on an actual audiobook platform will also be key when it comes to convincing listeners that your audiobook is the real deal, both in terms of production value and storytelling.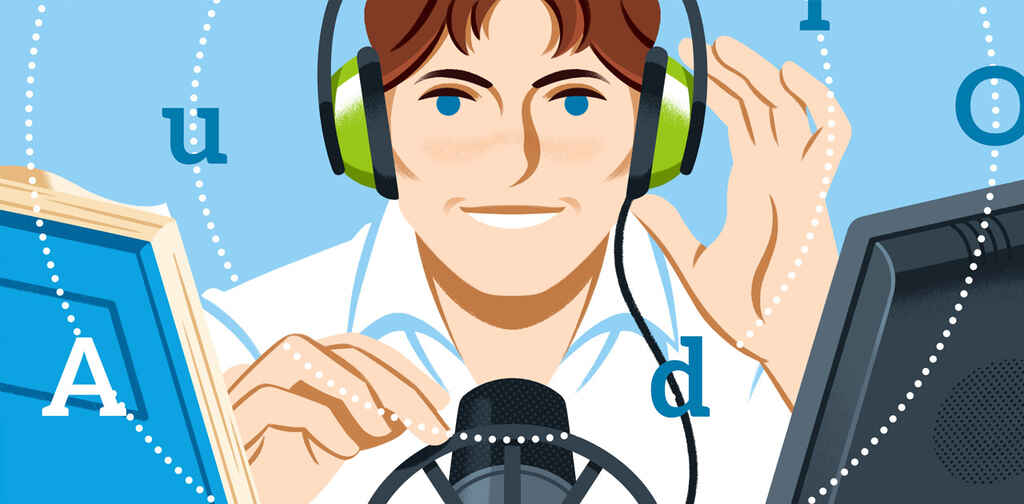 Audiobook 101
Learn to create a professional audiobook and stand out in a growing market.
Scoring reviews on audiobook-specific platforms is important for two main reasons: first, it's where a huge pool of audiobook listeners can be found and, second, it's where a positive review of your audio offerings might therefore have the greatest effect. A review on an audiobook platform — where audiobooks are not only being discussed but can be bought in just a couple of clicks — is more likely to directly influence a reader's answer to the age-old question: to buy or not to buy?
So how do you increase your chances of getting reviewed on these platforms?
Share your promo-codes
One way that you can rack up some reviews is to send out any promo codes you have for free, exclusive downloads of your book. You might want to put some of these aside for friends and family, or the narrator, but the rest can and should be sent to potential reviewers. It's the audio equivalent of sending out an ARC and while it doesn't guarantee a review, it certainly increases your chances of exposure. Just don't forget to gently nudge people to leave their reviews on an audiobook platform. 
Where you get these promo codes depends on where and how you're distributing your work.
Audible (ACX)
If you decide to distribute your audiobook exclusively with Audible, they offer 25 promo codes for free downloads of your book. That allows readers to listen to it on the app, and ideally, they'll leave a review too.
Note: ACX is currently only available in the UK, US, Canada, and Ireland.
Findaway Voices
Likewise, if you're distributing through Findaway Voices — one of the best alternatives to Amazon — you get a minimum of 30 promo codes (and 100 if you're enrolled in their premium program, Voices Plus) that you can use to encourage reviews. 
Note: Findaway Voices is currently only available in the US, Canada and Australia. 
There are several ways to get your promo codes to readers: you can include them in your email newsletter, post about it on your social media, or directly contact specific readers who you think may be interested in reading and reviewing your book, to name only a few.
You can also turn to Facebook groups that specialize in audiobooks to reach out to readers who are not currently familiar with you, such as: 
Make sure you familiarize yourself with the groups and follow their guidelines before you post!
Lastly, you can upload any left-over promo codes to email chains like AudiobookBoom.com, which has quite a substantial list of audiobook fans subscribed.
3. Get reviewed on audiobook blogs and in magazines
In addition to getting reviewed on audiobook platforms, you may also want to look into getting reviewed by review blogs and magazines specifically focused on audiobooks. General reviewers who also share reviews of audiobooks are also worth checking out but may require a lot more time and effort, for a wide but unspecific audience. 
Some more specific audiobook blogs and magazines include: 
These types of sites offer a smaller, specific readership and may even host other services such as 'book tours', but the quality may vary. They're unlikely to increase your readership significantly, but can be useful if you're looking for promotional quotes and initial engagement.
When you're deciding whether to go with a more broad review site or magazine, or an audio-specific one, make sure you do your own research, considering the following:
what have they promoted before and whether it fits your niche;
the quality of the promotion;
the size and demographics of their audience.
📚
Which book review site is right for you?
Find out here! Takes 30 seconds
If you're wondering how to pitch your book for reviews, check out our post on how to get book reviews.
4. Use promo services and paid ads
Combining your marketing efforts with promotional deals and price cuts is another way to extend your reach and increase readership. This too will depend on how you distribute your book, as Audible does not allow authors to control their pricing. 
If you're signed onto Findaway Voices, however, you can run price promotions on some of the platforms that Findaway Voices partner with. If you're releasing the third book in a series, for instance, you might want to offer the first book for free to hook new readers. You can also run price promotions on platforms such as BookBub's Chirp.
Chirp is an audiobook retailer which offers daily deals for discounted books, including audio. As an author, you can submit a request for a featured deal for free for a chance to feature in their daily newsletter which goes out to genre-specific audiences. However, the selection is very narrow (and highly competitive) so you may be better off investing in BookBub ads. They're paid ads that authors create themselves and which feature in the ads section of the very same daily newsletter.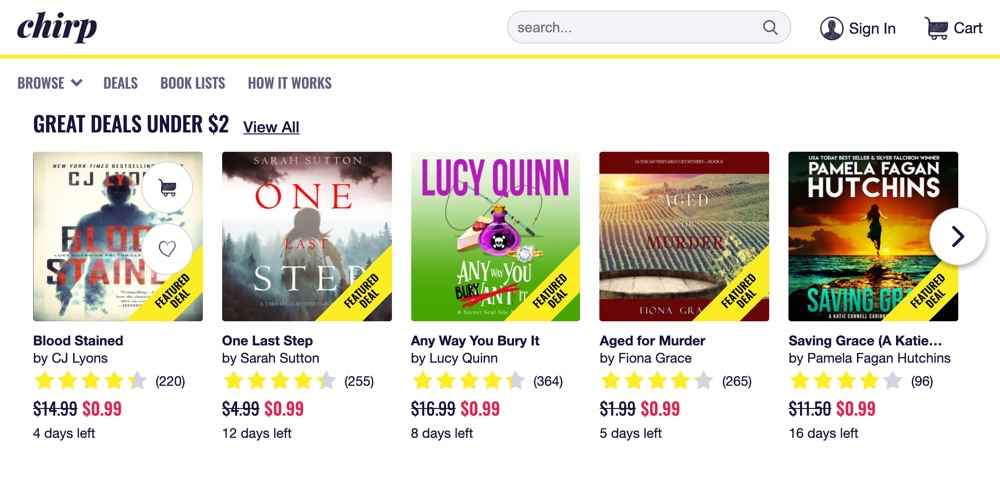 Another option is to invest in advertising space on Amazon, Facebook, YouTube, podcasts, and other relevant sites, using some extra audio content you might have recorded as you were recording your book (more on this below). 
To learn more about digital advertising, sign up for our free courses on Amazon ads and Facebook ads.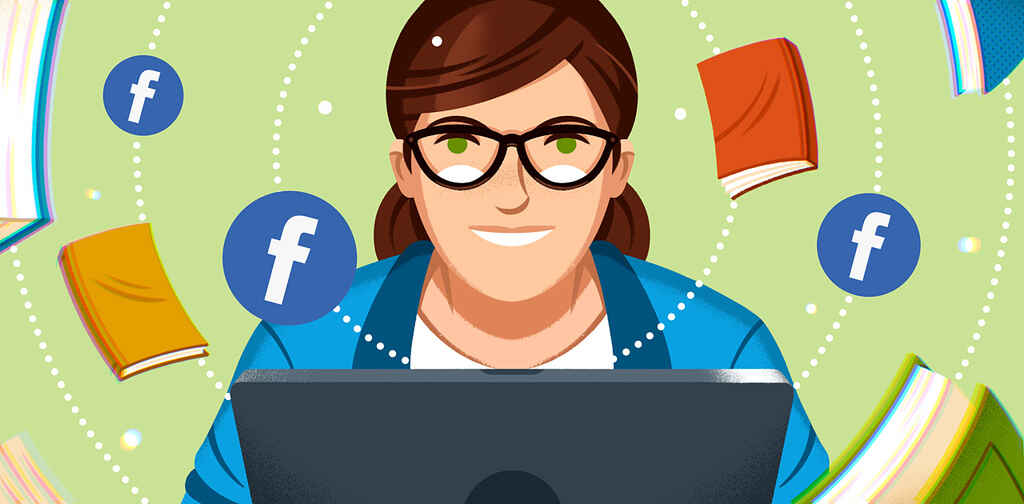 Facebook Ads for Authors
In 10 days, learn to boost book sales with targeted Facebook ads.
In addition to paid ads, you can also manually lower the price of your book on Findaway or use their price promotion tool to run discount campaigns. Just make sure that you coincide any price campaign with paid ads and other promotional events to get the most out of the discount.
5. Utilize bonus audio content in your promotion
To provide content that you can use in your marketing, you may consider recording extra bonus content for specific marketing use. If you're producing your own audiobook, this is especially easy to do as you already have access to the equipment and potential narrator.
If you're not sure what kind of extra content to record, here are a few ideas that you can record on your own, or with a narrator: 
An extra introduction to your book;
An interview with the narrator; or
An interview with a character, portrayed by the narrator; 
An excerpt chapter; or
A sequence of teaser scenes.
Use your extra content to attract new listeners
With some extra content at your disposal, you can bolster an already-solid marketing campaign to significantly increase your audiobook's ability to stand out against its competitors. Of course, you should share it on your author website and as a lead magnet to build up your email list, but you can also share this material to attract new readers as well.
It can be used to spice up any promotional podcast appearances or live/streamed events; it's fantastic to have on hand for a 'book trailer' and paid ads; and it can be shared via social media or in any correspondence with new readers and reviewers. 
In addition to providing preview clips on audiobook retailers, this kind of teaser content is a quick and effective way to give your potential readers a taste of what the listening experience will be, especially if the extra content is recorded by your narrator! 
6. Involve your narrator in promotion
When it comes to promotional events and material, your narrator can be an incredibly useful resource. Many narrators have their own social media following and contact networks, and are an essential part of the audiobook as a whole. It's therefore worth enlisting their services for some additional work, beyond simply recording the book. 
With a narrator invested in the promotional efforts, you can for instance:
Record all that extra content; 
Co-host live readings; and
Invite them to join live streams. 
Getting your narrator involved in the promotion also allows readers to get a better idea of what the audiobook will actually sound like — and what kind of experience they can expect. Believe it or not, some narrators attract a cult following of listeners who simply enjoy their narration style, so to say that their role is important would be an understatement.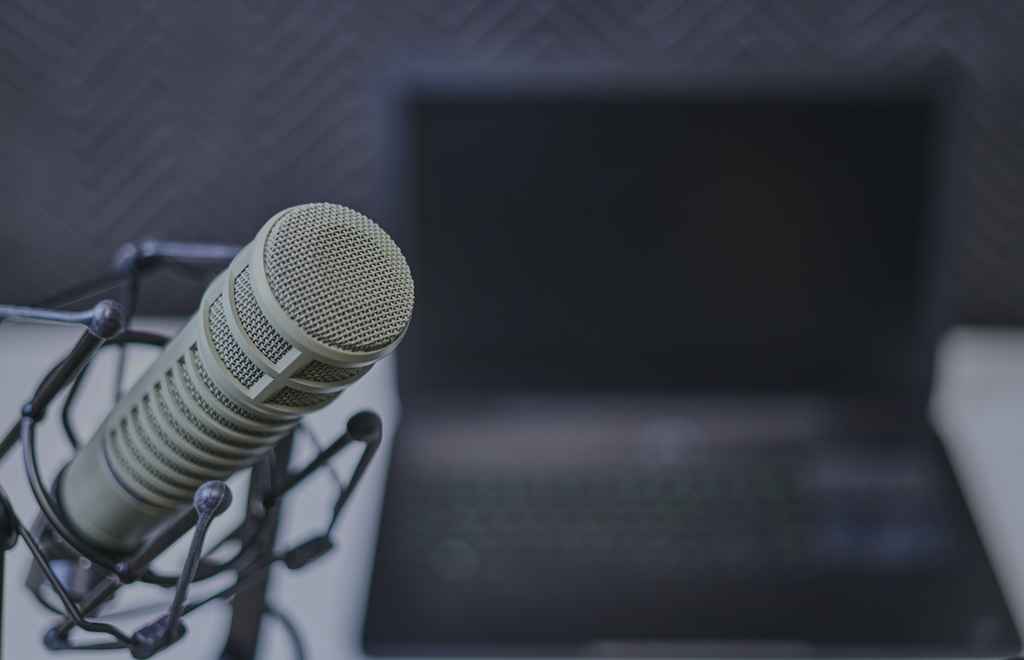 Remember to budget for this in addition to the recording of the book itself. Even though your narrator is likely to be invested in the audiobook's success, many of them are freelancers and it would be unreasonable for them to carry out this type of work without compensation unless your contract includes a profit-sharing clause or stipulates that the narrator will earn royalties. Nail down any promotional obligations and negotiate compensation for them early in the process to prevent any confusion.
There you have it — with these six steps, you'll be shooting your audiobook up the charts before you know it.
---
 If you haven't already, check out the rest of our comprehensive guide to audiobooks, where you'll learn to make, record, and distribute your audiobook.