How to Build an Author Email List in 6 Simple Steps
Email lists (or mailing lists) are incredibly powerful tools for authors. In his book How to Market a Book: Overperform in a Crowded Market, Reedsy's Ricardo Fayet describes email lists as "the number-one way to grow and reach your fan base". Your list, unlike social media platforms, is entirely within your control, and leveraging it well means you won't be losing readers who can be turned into life-long fans. With that in mind, let's take a look at how you can build your own mailing list in 6 practical steps.
1. Choose the right mailing list provider for you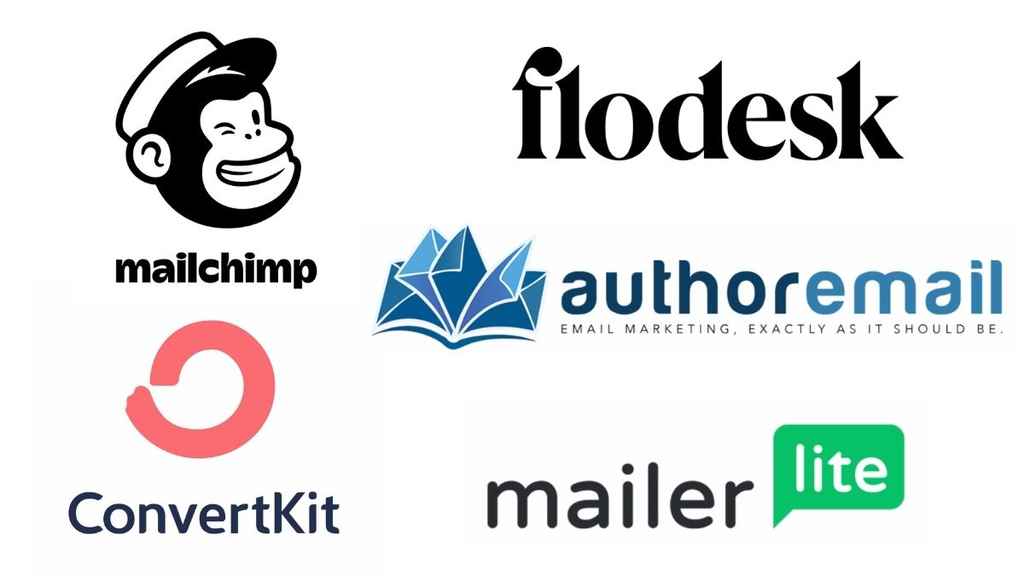 To run a mailing list, you first need to choose a service provider to help you manage this list. Some providers will let you use their services for free if you're just starting out and are only dealing with a small number of subscribers. A mailing list that's too big for a free plan is a wonderful problem to have.
Popular providers include MailerLite, ConvertKit, Flodesk, as well as Active Campaign and ConstantContact. (MailChimp is another option that used to be very popular among authors, but has since changed its pricing plans, so we don't recommend it anymore.) Each has its own advantages and disadvantages, depending on what you're looking for, but we tend to recommend MailerLite to beginners. 
We won't get into much detail here, but if you want to read a full breakdown of each of these options' pros and cons, you can sign up for this free email course on author mailing lists, taught by Ricardo Fayet.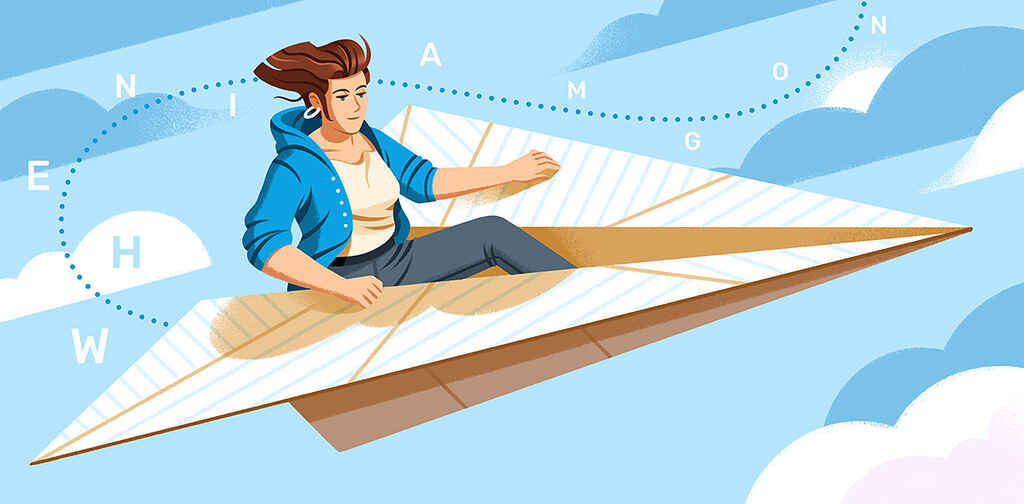 How to Build Your Author Mailing List
Learn how to connect with your audience and sell more books with email.
2. Get an author website
Having an author website ensures that anyone looking you up learns about your work from you. That means you're in control of the narrative of your own career, and you also control that person's next action. For that reason, your website makes the perfect home for your email list sign-up box, as it allows you to host it within a branded environment — otherwise, you'd be looking at a nondescript sign-up page with nothing to encourage sign-ups on it. 
Depending on your current priorities (e.g. if you're gearing up for a book launch, your priority might be getting people to pre-order that book), place your sign-up box on either your home page or 'About' page, and make sure it's prominently displayed for users.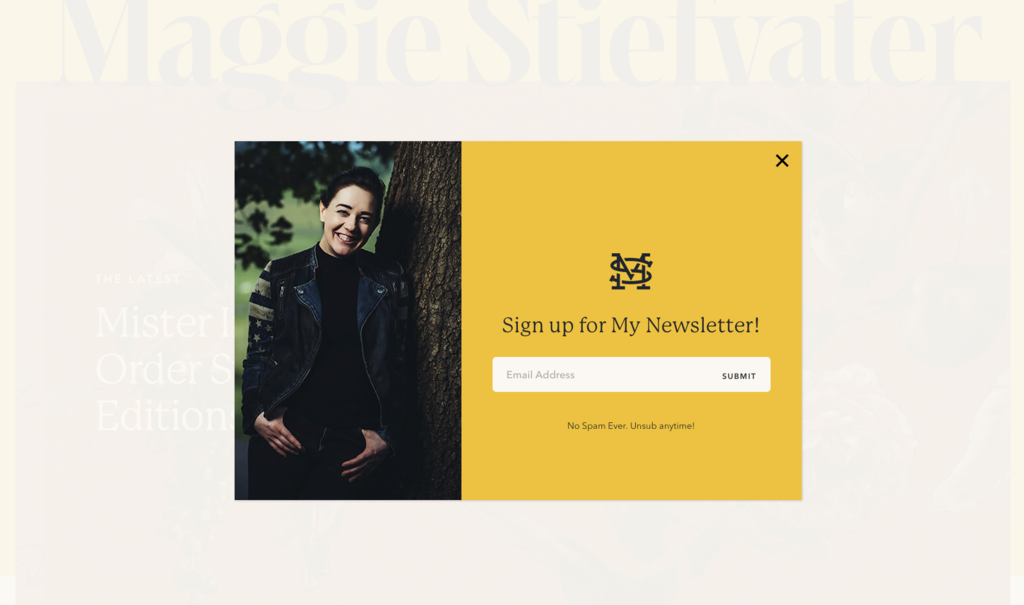 Understandably, many (if not most) people are wary of signing up to a lot of newsletters, so you can reassure those people by clarifying how often you intend to email your audience and what exactly you plan to email about.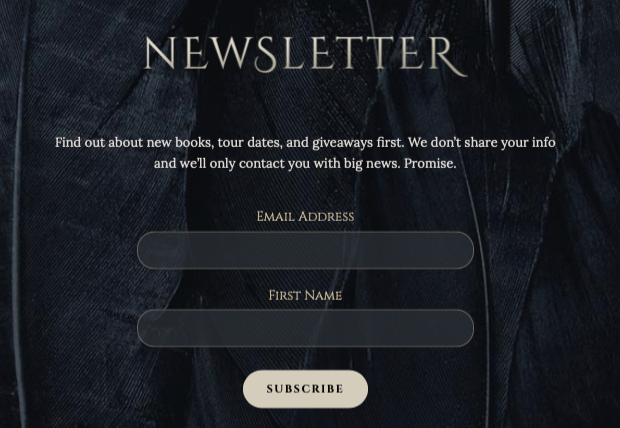 YA/Fantasy author Leigh Bardugo's newsletter sign-up includes a disclaimer promising she doesn't intend to spam her subscribers. The note also adds some personality, which always helps.
3. Attract subscribers with a reader magnet
A reader 'magnet' provides people with a reason to sign up to your mailing list. After all, if they've bought your book or intend to buy it, they might see no benefit to giving you their email, too. The term 'reader magnets' coined by author Nick Stephenson (you can read our interview with Nick for more on the subject). 
Something valuable… for free
Your 'magnet' can take the form of a free gift, instantly emailed to anyone who signs up to your mailing list. This gift can be a full-length novel (if you have several previously published books), a practical guide, a short story, a novella, or even a deleted chapter from an existing book. Practical guides are especially valuable as magnets for nonfiction authors, who can offer short guides on subjects related to their full-length book or expertise, guaranteeing that their readers will be interested.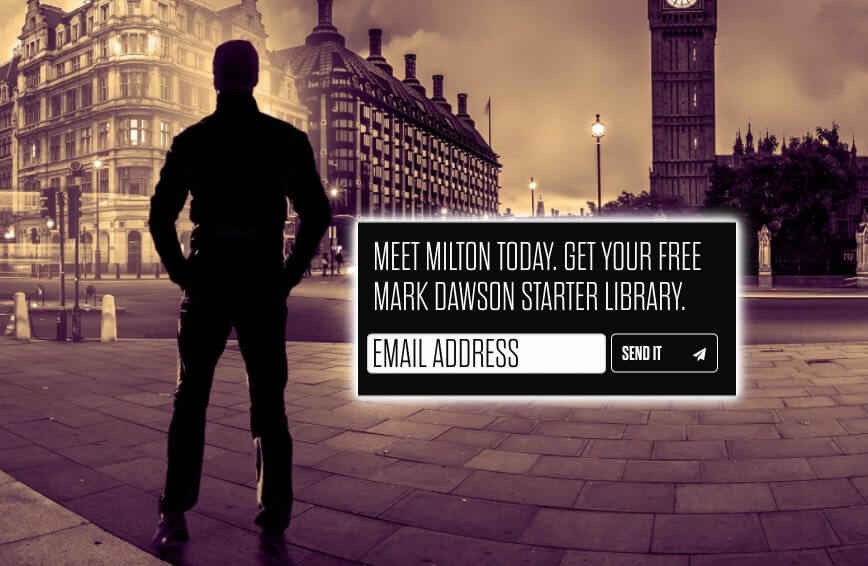 Reader magnets should be prominently featured on your website, shared on your social media accounts, and even highlighted in the opening pages of your book itself. That way, they'll be visible in the 'Look Inside' section of your book on Amazon, and anyone browsing your book's page will be able to see the magnet offer, regardless of whether they actually buy the book or not. Ideally, they'll also go ahead and buy the book — but for now, the primary goal is to inform as many people as possible that your magnet exists and they can sign up for it.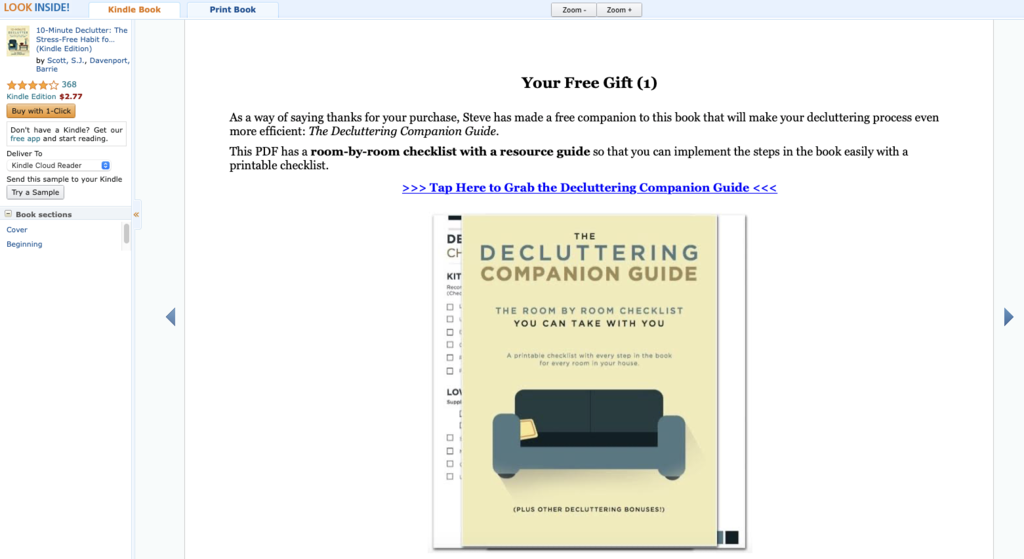 If this sounds complicated, don't hesitate to partner up with a professional marketer — they'll be able to help you establish strategies for reaching new audiences.
Give your book the help it deserves
The best editors, designers, and book marketers are on Reedsy. Sign up for free and meet them.
Learn how Reedsy can help you craft a beautiful book.
4. Grow your list through giveaways
Giveaways are a method that guarantees a lot of attention. To attract readers interested in your genre, you can select books similar to your own work and give them away to one of your subscribers.
Giveaways are actually one of the techniques that allowed indie author ML Banner to reach #1 on Amazon with his first fiction book. The great thing about this method is that you're giving away prizes that are genuinely sought after, so you'll generate a lot of interest and you're "making friends" with other authors in your genre (we all know how vital author collaboration can be).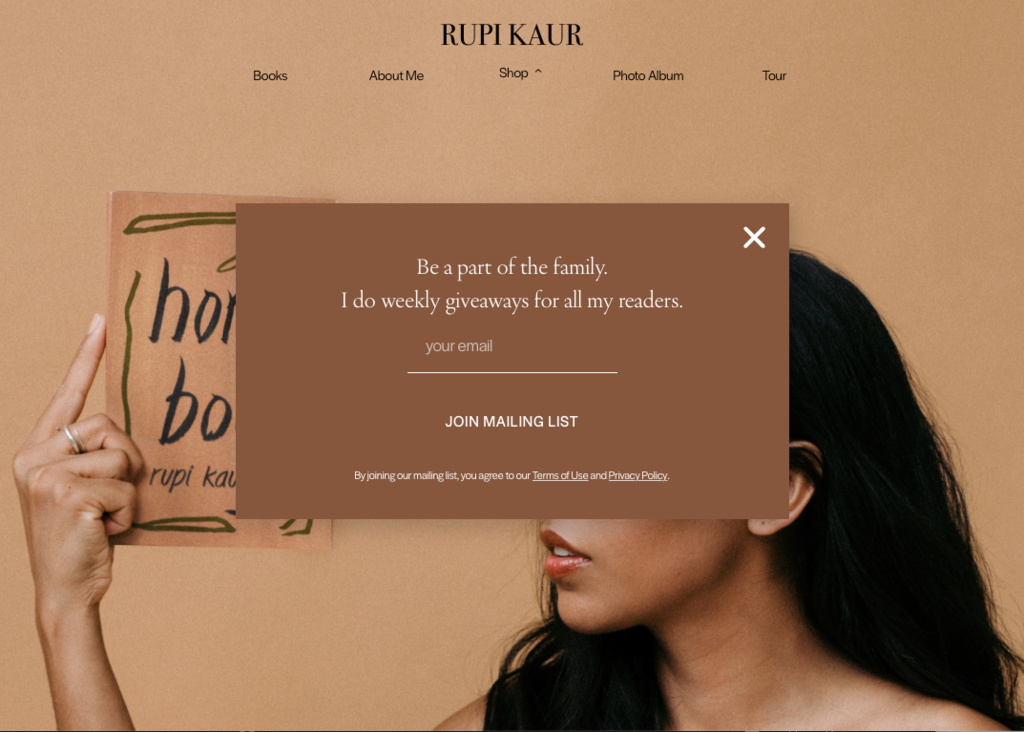 Weed out the freeloaders
Growing your list through giveaways does mean that you'll attract a lot of people who are exclusively interested in freebies, so you'll need to clean up your list before you try to sell anything to them. One author who's done this successfully is Derek Murphy, whose recommended tactic is to keep your main mailing list separate from the giveaway list. Once you've introduced yourself and your work to these subscribers through further giveaways and/or regular content like 'My top 10 [genre specific] books for [month/year]', you can email them to say that there will be no more freebies. Everyone who doesn't immediately unsubscribe can then be added to your primary mailing list.

💡 Pro tip from Derek: To promote your giveaway, you can reach out to relevant influencers or invest in Facebook advertising. From there on, the giveaway promotes itself: "The nice thing about giveaways is that other people share for you. I will do targeted Facebook advertising to reach maybe a 1,000 people, and those people will share really hard." 
5. Give your subscribers a warm welcome
You can't allow yourself to grow complacent with a mailing list. This is a group of people who can unsubscribe at any time if they feel taken advantage of, spammed, or like there is nothing of value to them in your newsletter. There are several things you can do to make sure your readers stay engaged.
Set up a welcome automation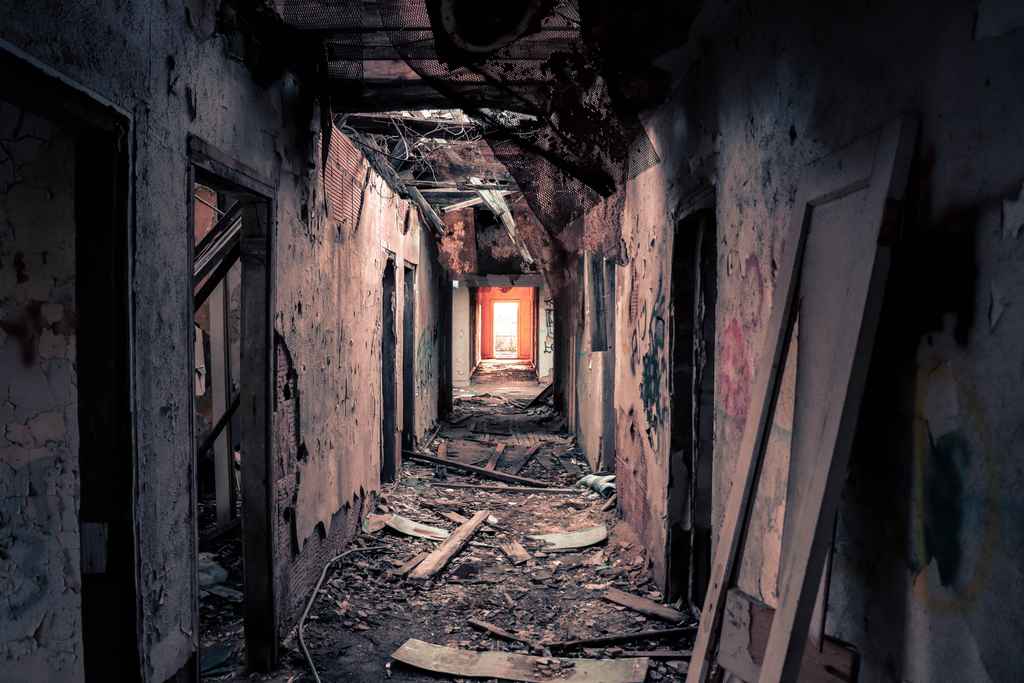 Don't let the term 'welcome automation' put you off. We're simply talking about an automatic series of emails sent to anyone who signs up to your list. Typically, the first email will simply say hi, thank them for taking an interest in your list, and outline the kind of content they can expect to see in your newsletter, if that's not something covered on the sign-up box. If someone signed up through a reader magnet, be sure to deliver the freebie that you promised them.
If you've already created a lot of online content they might've missed, you can also set up a second email to follow a few days later, listing a handful of blog posts, interviews, or resources that could be of interest to your readers. 
🚨 Note: If you plan to set up a welcome automation, make sure you do that before setting your list live, otherwise anyone who subscribes before the automation is ready will receive nothing.
Don't put everyone into one big list
List segmentation is a little technical, but it's really important, so bear with us. You'll be gaining new subscribers from various sources — some might come for giveaways, others for your reader magnet, others from Facebook advertising, or directly from your website. Naturally, these people will have different levels of awareness about you and your work, depending on how they came across your list.
For more casual subscribers (e.g. from giveaways): nurture these people over time and let them gradually get to know you. 
For anyone who deliberately signed up (maybe they met you at a book reading, or a talk, or a conference): add these people into a segment where — come launch time —  you can hit them up for an early review or ask them to be part of your "street team". 
🎁 Grab a free copy of Ricardo Fayet's How to Market a Book: Overperform in a Crowded Market to learn more about welcome automations and segmenting your list.
6. Keep your readers engaged
Unsurprisingly, maintaining an email list does not simply consist of throwing emails at an increasing number of people. The point is to get your subscribers to open your newsletter, read it, and engage with its content. To that end, you need to make sure that you're personally interacting with them, getting in touch often, and keeping them in the loop when developments like book launches arise.
Interact with your subscribers
Ask your readers questions, and then respond to them personally. Not only do people appreciate anyone who takes the time to reply, but this is also a great way for you to learn more about the people who read your newsletter and what their interests might be. You can even include a question in one of your welcome emails asking your readers what they might like to see in your newsletter, and if certain answers come up a few times, plan for it to happen.
💡 Pro tip: When a subscriber actually replies to your emails, their email client will automatically "whitelist" your email address. Over time, that means your emails won't end up in spam/junk folders, and more of your subscribers will read them.
Beyond just answering questions, remember that newsletters are an informal and friendly medium. Don't treat your newsletter as if it's your diary, but use this space to reflect on lessons you've learned in your publishing journey, recommend books by other authors, or just tell personal anecdotes that you think your readers might be interested in. After all, your newsletter is where your readers can get to know you better.
Email your list regularly
It's up to you to decide just how often you want to get in touch with your audience, but if you need a rule of thumb, aim for no more than twice a week and no less than once a month. The idea is that your subscribers won't forget you exist, but won't feel spammed either. (Emailing your list daily, by the way, guarantees you'll see the list diminish in numbers. Don't do it.)
And bonus points, of course, if you can write good content that readers will look forward to reading! 
Build hype toward your book launch
Your list will be invaluable as you start to prepare for your book launch. You can email your list a little bit more frequently as you work your way to your release date, as you'll have lots of important things to share. So, what can you do to build hype? Share your release date, press coverage, promise to reveal your cover on a certain date, share your opening chapter or page. There's no limit to what you can do to generate interest in your book. All you have to do is draw from the place of enthusiasm that led you to write the book in the first place.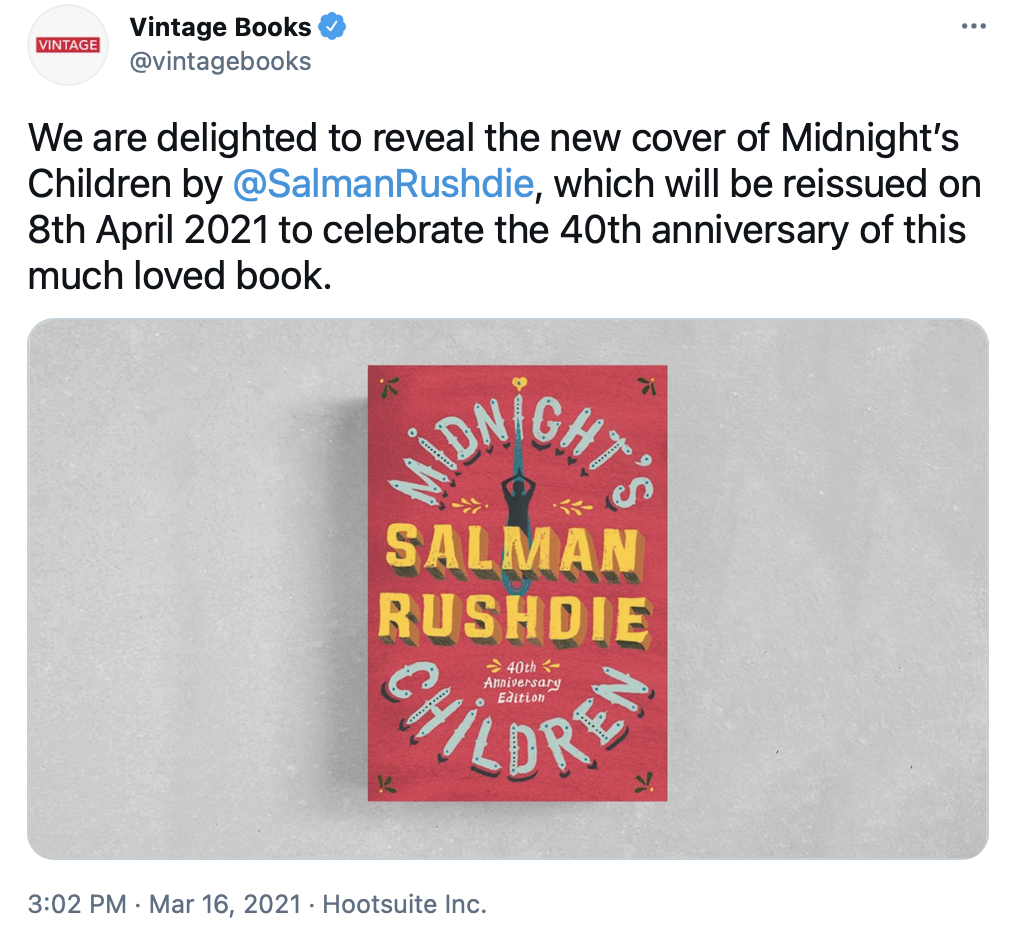 💡 Pro tip: Submit your book to Reedsy Discovery to launch your book in a big way to reach hundreds of thousands of readers — and a pool of professional reviewers. 
No matter what you choose to include in your newsletter, remember to have empathy for your readers. They've voluntarily signed up to hear from you, so keep your emails as short as possible, and don't abuse their trust by emailing them too much or sending irrelevant information. Make a genuine effort to offer value to your readers, and you'll reap the results in the long term — after all, your email list is an integral part of your author platform, so don't neglect yours.
---
Having an author mailing list is one essential part of book marketing. For more insights into how to market your book to boost sales, don't forget to check out this course: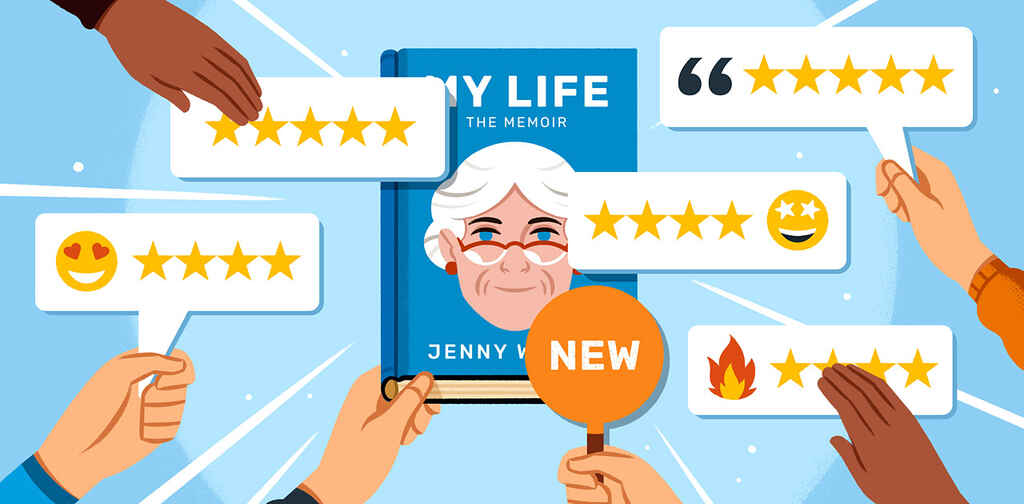 Book Marketing 101
Learn seven tried-and-true strategies for boosting book sales.