Last updated on Jun 14, 2023
READ THIS Before You Enroll in KDP Select!
KDP Select is a program available to all authors willing to grant Amazon exclusive rights to sell their ebook through the Kindle store only.
By agreeing not to sell the digital file of their book through any other retailers, authors are given access to a variety of promotional tools — the most significant of which is Kindle Unlimited — and the opportunity to earn higher royalties (in some cases, more on that later).
The KDP Select program lasts 90 days, after which authors can either choose to opt out of the program, or auto-renew for another 90-day commitment.
While digital copies of the book must only be sold through Amazon:
A 10% sample of the book can be made available outside of the Kindle Store;
Print (or any other non-digital) versions can be distributed elsewhere; and
Copies of the book can be emailed to reviewers for editing purposes.
So, a higher percentage of sales and additional book marketing tools: sounds pretty good, right?
Why would an indie author not want those things? Well, the question of whether to grant Amazon exclusivity or to "go wide" is a constant talking point amongst self-publishing authors, as both options come with their own sets of pros and cons. The biggest and most important pro of enrolling in Amazon's Select program is undoubtedly the access to Kindle Unlimited. So before we get too far into discussing pros and cons, let's quickly cover exactly what Kindle Unlimited is.
What is Kindle Unlimited?
Kindle Unlimited (KU) is an "all-you-can-read" service that allows subscribers to read as many ebooks as they'd like for $9.99 a month (if you're thinking "Netflix for books," you're on the money). When authors enroll in Amazon's Select program, their books are automatically made available to readers on KU. (For a comprehensive guide to KU, check out our post right here.)
Because of the ease with which readers can find books (KU customer receive emails suggesting books based on their reading history), and the ability to "test-drive" many books without having to pay full price for them all, KU has become an extremely popular program. In fact, it has become such a go-to for readers that for many genres, it's basically impossible for a book to rank well on Amazon if it's not listed in Kindle Unlimited.
With this major pro in mind, let's discuss how authors actually make money with KU, and look a little closer at the other perks authors can expect when they marry their ebook to Amazon for 90 days.
The Pros of Enrolling in KDP Select
The main benefits of enrolling include access to:
Kindle Unlimited
Kindle Countdown Deals
Kindle Free Promotions
Kindle Owners' Lending Library
Increased royalties for sales in select countries
The crown jewel of Select's incentives is, without a doubt, access to Kindle Unlimited (KU). It's a topic we covered extensively in our weekly marketing newsletter (to sign up, select "book marketing"), but we'll start by giving you the KU highlight reel here.
1. Kindle Unlimited
Here's how authors make money on Kindle Unlimited: at the end of each month, a Kindle Direct Publishing Global Fund is announced. This fund determines how much each title available on KU has earned its authors. For instance, in January 2019, the KDP Global Fund was $24.7 million.
Amazon then determines how this money is split between authors and publishers with a per-page-read royalty — so the more pages of your books are read by KU subscribers, the more money you stand to make.
So let's say an author has a 300-page book in Kindle Unlimited. In January 2019, the payout per page was $0.0044, so the author will have earned $1.32 for every reader who borrowed and read their title cover-to-cover. (This is regardless of the actual retail price of that book).
You can keep track of the monthly KDP Global fund and per-page-payout amount in this helpful post by Written Word Media.
Kindle Unlimited can be a truly great resource for self-publishing authors, depending on your genre. But it's not the only incentive Amazon's Select program offers authors. Let's take a look at some of the others.
2. Kindle Countdown Deals
For one week every 90 days, authors have the ability to discount their book by putting it on a "countdown deal." Authors continue to earn a 70% royalty on the discounted price, even if it's priced below $2.99. (Note that authors who run price promotions outside of Select only earn 35% royalties on books priced below $2.99).
There are a couple of eligibility requirements to take part (head here to read them all):
The price before the countdown must be between $2.99 - $24.99 on Amazon.com or £1.99 – £15.99 on Amazon.co.uk;
The minimum discount is $1 on Amazon.com or £1 on Amazon.co.uk;
The title must be enrolled in KDP Select for at least 30 days; and
You cannot run a deal if the end of your Select enrollment is 14 days away or less.
3. Kindle Free Promotions
For five days every 90 days, authors can set their book to free. (Note that it can't be in the same 90-day period as a countdown deal). Both countdown deals and free promotions allow books to appear on the Kindle Store Deals page, promising a boost of visibility.
4. Increased royalties for sales in select countries
KDP and KDP Select authors can earn a 35% royalty on sales both in the US and internationally if their book is priced below $2.99, and 70% royalties on books priced above $2.99 in the US and other select countries. Only with KDP Select can authors earn a 70% royalty for sales in Brazil, Japan, Mexico, and India.
Suffice it to say, Amazon offers some pretty enticing perks for enrolling in KDP Select. However, as with anything, there is another side to the coin. Let's take a look at why self-publishing authors might want to cast a wider net.
The Cons of Enrolling in KDP Select
The primary reason for an author to go wide is so that they can list their book on as many e-retailers and library distributors as they want, in addition to selling and distributing it through their own author website.
While Apple Books, Kobo, Barnes & Noble, and Google Play are the main "competitors" to Amazon, there are literally hundreds more e-retailers and ebook distributors around the world. You can view them all in our complete guide to ebook distribution.
But if these other distributors and retailers only represent under 20% of the market, should you really bother going wide, if it means missing out on all the incentives Amazon's Select program offers to keep your exclusivity?
Here are some reasons why you might (or should) want to go wide:
In some countries, Amazon isn't as dominant as it is in the US
You can build a presence outside of Amazon (which can be fickle)
You will have the ability to hit bestseller lists (outside of Amazon)
1. Access a larger portion of the international ebook market
With around 80% market share, Amazon undeniably wears the crown when it comes to controlling the ebook market in the US and the UK. However, this isn't the case across the globe:
In Canada, Kobo alone controls over 25% of the ebook market;
In Germany, Tolino and Amazon have equal ebook market share; and
In Australia, Apple Books controls about 30% of the ebook market.
So by not going exclusive with Amazon, you allow yourself the opportunity to tap into these markets and better reach a worldwide audience.
Also, while Amazon's presence in the US is going to be hard to challenge, Kobo's recent partnership with Walmart does open a new door to readers in America.
2. It's harder to build a wide presence… but harder to lose it as well
While Amazon might get the most digital foot traffic, you're also competing with a huge number of other authors and books. Though you might be catering to a smaller pool of customers on other retailers, you might also have better luck gaining a competitive advantage — and grabbing the attention of those readers.
Furthermore, non-Amazon stores (Apple Books, Kobo, B&N, Google Play) are curated in a different way. While Amazon is all about automated algorithms — which can change from one day to another, along with your books' rankings — these stores are more about human curation. Top visibility spots are curated by merchandising teams (another topic we covered in our marketing newsletter). What this basically means is that, while it generally takes longer (and requires you to publish more books) to get a strong stream of sales from non-Amazon stores, it's also a much harder position to lose — that is, if you don't pull your books away and into KDP Select, of course.
3. The ability to hit Bestseller lists (outside of Amazon)
As Nicholas Erik mentions in his helpful post on the topic, the chances of an indie author hitting The New York Times' Best Sellers list are razor-thin. But other lists, such as the USA Today one, are a lot more within an indie author's grasp and can be just as much of a boon to a writer's career.
However, many of these lists — The New York Times and USA Today both included — require that the author is not exclusive to Amazon and is selling their book on at least one other retailer.
Fundamentally, one of the first rules of investing is to not put all your eggs in one basket. If you're exclusive to Amazon, you're entirely at their mercy. If they suddenly change their algorithms and your books stop ranking, you might lose a huge portion of your income overnight.
At the end of the day, the decision to go wide or exclusive with Amazon depends on your marketing plan for your book. Which brings us to…
Making the call: should you enroll in Amazon KDP Select or not?
We recommend that you take this quick quiz to confirm your decision:
✅
Wondering whether you should give all your ebook distribution rights to Amazon?
Answer these 5 questions to find out!
Ultimately, the decision on whether you go into KDP Select or distribute wide will be a personal decision. The main factor influencing it is whether you feel okay trusting Amazon 100% with "your babies." 
That said, it's important to also consider factors like genre and your own marketing strategy.
Luckily, the terms of enrolling in Amazon's Select program only last 90 days, so you can rest assured in the knowledge that it's not a permanent or years-long commitment. However, whatever your decision is, you should try to stick to it as much as possible. While trying Amazon's Select program for 90 days is certainly worth it, you shouldn't be jumping in and out of Select. Going wide is a long-term game, and not only does it take years to build a presence on other stores, marketing strategies and best practices also differ between Select and wide books.
Who should consider KDP Select?
If you answer "yes" to the following questions, you should consider enrolling:
Are you planning on selling only through the Kindle Store?
Does your target market primarily consist of digital readers in the US and the UK?
Does your marketing strategy consist of big promotions bolstered by big ad blasts (as opposed to more of a "slow and steady" effort)?
Do the bestsellers in your genre include a healthy selection of Kindle Unlimited titles?
That last point is very important, and should be a major factor in your decision.
Finding out whether KU is integral to your genre is fairly simple: head to Amazon's Best Sellers in Kindle Ebooks and narrow it down to just your categories. Go through the top 20 to 100 titles and see what percentage of those books are in KU. If the percentage is high, you might be better off enrolling in Amazon's Select program. For example, at the time of this article's writing, the top 20 fantasy, science fiction, romance, and crime fiction books all include over 14 KU titles. (While the top 20 mystery, historical fiction, thriller, and literature and fiction books only contain 12 or fewer KU titles — and self-help, art and photography, and biographies and memoirs contain less than ten.)
Who should consider going wide?
If large parts of your target market are ebook readers outside of the US and UK, you're publishing your first book, or you're writing in a genre with few KU titles in its bestsellers list, going wide might be your best bet.
Going wide is good choice for patient authors who are thinking of their career in the long-term. As David Gaughan explains in his comprehensive post on the topic, it's an option that requires long-term growth marketing strategies, such as:
An up-to-date author website
Growing mailing lists and tested reader magnets
Permafree or heavily discounted books/series
Targeted campaigns (such as Facebook ads)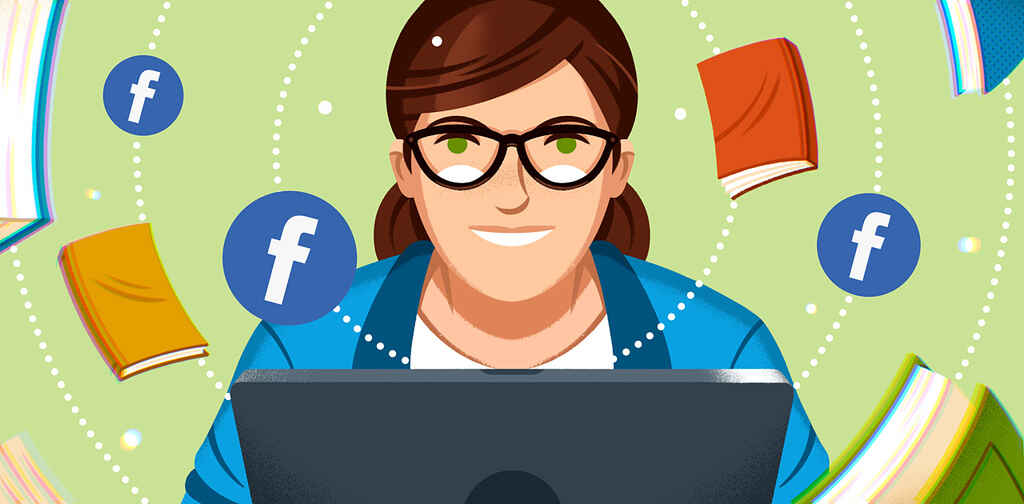 Facebook Ads for Authors
In 10 days, learn to boost book sales with targeted Facebook ads.
Going wide is all about building a readership — and hanging onto those readers. This requires more of a slow but steady mindset: you need to regularly communicate with your readers and invest time and energy into researching and executing email marketing strategies in order to hold their attention. Because, while KDP Select might take advantage of algorithms to help bring readers to your book, going wide is all about finding ways to connect readers to your books yourself.
What's great about this strategy (which David coins the "drip strategy") is that, if you do it well, it can result in smaller but steadier reader growth and sales from a number of different places — which eventually adds up to a strong stream of income.
This is not to say you can't — or shouldn't — put these drip strategies into effect if you're exclusive with Amazon. But it's tougher because you're at the will of the Amazon algorithm, which has been known to change fairly regularly.
And seeing as your ideal distribution method boils down to your marketing strategy, here are a few final resources to help you make the most of your book launch.
Bonus Resources
With all of this in mind, remember that whether you decide to go with KDP Select or open publishing, you'll get out of it what you put into it. If you use KDP Select's Countdown Deals or Free Promotions but don't spend any time advertising your promotions, they won't lead to much exposure — the whole point of these tools.
If you decide to forgo the increased visibility that can come with Kindle Unlimited, make sure you spend time getting acquainted with the aggregators out there or developing various book marketing strategies — or else the benefits of going wide will end up falling flat.
To learn about the fundamentals of book marketing, check out this course: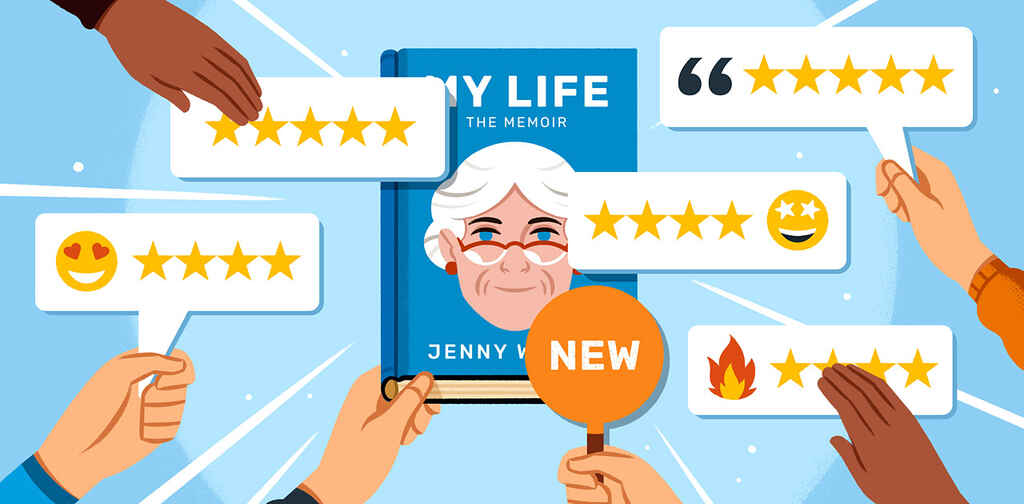 Book Marketing 101
Learn seven tried-and-true strategies for boosting book sales.
And we can also recommend reading these posts as a next step to learn more about book marketing. 
Amazon Self-Publishing: How to Publish a Book With KDP [blog post]
The Complete Guide to Ebook Distribution [blog post]
50+ Book Marketing Ideas to CRUSH Your Book Launch [blog post]
Winning Amazon's Secret Popularity Contest [webinar]
How to Launch a Bestselling Book in 7 Steps [webinar]
Book Promotion Services [directory]
Vetted Freelance Marketers for Hire [marketplace]
Submit Your Book for Reedsy Discovery on Review [service]
We hope this post has been helpful in considering the pros and cons of KDP Select vs. going wide, and that you feel more confident in leveraging the route you choose for your book's success.