Last updated on Oct 25, 2021
Roundup of Writing and Publishing Resources
Here at Reedsy, we're fortunate that we get to work with some of the finest talents in the publishing industry — and these experts have shared their experiences and knowledge with us in the form of interviews and how-to guides. In fact, we've published articles on so many topics that it's hard to keep track of them all.
In this post, we want to share some of the best Reedsy articles so far, sorted in a way that mirrors the publishing journey taken by most authors.
How Do You Write Your Book?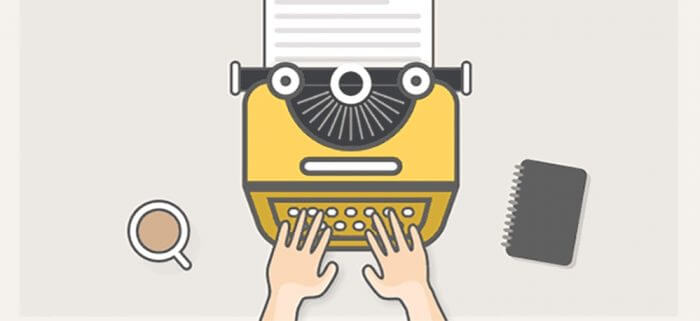 Everything starts with a fantastic idea. Without that first piece of inspiration, how can you be expected to write that game-changing novel or non-fiction masterpiece? But once you have that idea, there's a lot you can do to shape it into a great first draft, and from your first draft to a polished book. We've got great stuff on the blog which will help you work on your craft.
Finding ideas
Writing genre fiction
Writing for younger readers
Writing nonfiction
Writing comic books and graphic novels
Comic books and graphic novels almost exist in a world separate from novels and non-fiction but many of the principles remain the same.
Writing your first draft
The last link on this list is super-relevant for non-fiction authors, for whom it's pretty common to work with collaborators at an early stage.
Developing writing craft
Revising and rewriting
---
Designing Your Book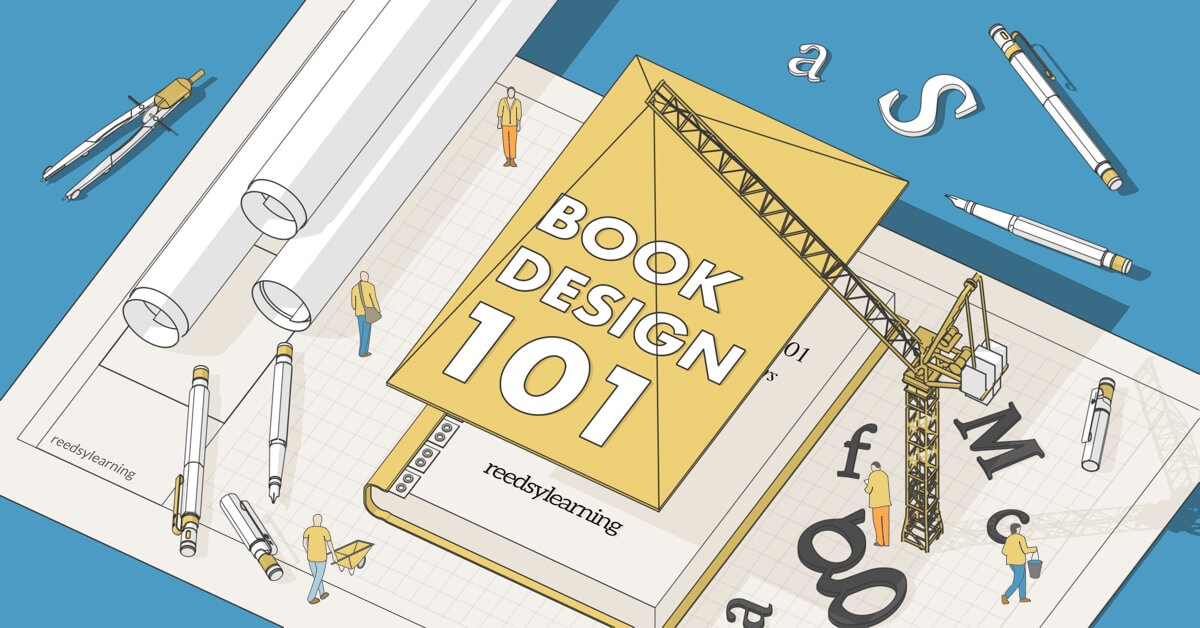 If there's one thing we know to be true, it's this: everybody judges a book by its cover. A quick browse through the Kindle Store will reveal some truly terrible book covers created by self-publishing authors. With the rise of ebooks in recent years, authors' covers have become their #1 sales tool.
Cover design
Interior design
The inside of your book should also look good, right?
Formatting your book
If you're interested in learning more about the nitty-gritty of formatting, we have some articles you'll find interesting.
Free course: Book Design 101
Learn the fundamentals of book design, from creating beautiful covers to formatting and typesetting professional-grade interiors. Get started now.
Traditional or Self-Publishing?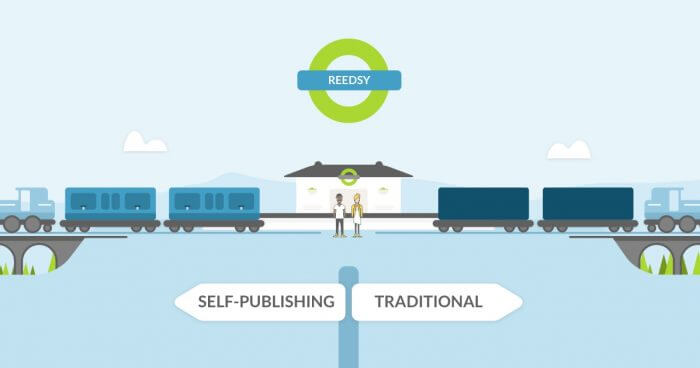 Once you've got a polished manuscript in your hands, it's time to assess your publishing options. Without complicating matters, you will have two options: you can look for a publishing deal, or you can self-publish.
Traditional publishing
If you're serious about going down the traditional publishing route, you will need to think about submitting a query to a literary agent — or perhaps directly to publishers. But as we've discovered through our experts, there are now many roads that will lead you to a book deal.
Self-publishing
If you choose to take charge and self-publish a book, you'll soon face a lot of questions. After all, you're basically going to do the work of the publisher by yourself. But that doesn't mean you have to go it alone — with Reedsy, you can now work with the best editors, designers, and marketers in the publishing business.
We have some great posts from successful independent authors — some who have since signed deals with big publishers, and some who have turned their back on book deals.
We've also spoken to literary agents about where self-publishing fits into their business.
Protecting your work
Whether you decide to self-publish or publish traditionally, you'll need to think at some point about protecting your book as intellectual property. Luckily, copyright doesn't need to be complicated! We've got the resource you need to understand copyright below.
Distributing your ebook
Once your book is all polished and has an eye-catching cover, it's time to get it up on all the major ebook stores!
In addition, we also have a set of posts that dive into the world's #1 bookstore.
Free course: Amazon Algorithms
Send your book to the top of its category by using Amazon's recommendation system to your advantage. Get started now.
Marketing Your Book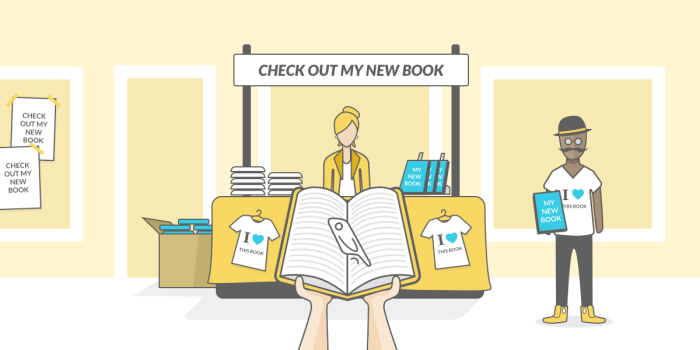 While there are plenty of rewards to self-publishing, it will also require you to wear multiple hats — including that of a marketer. It's not easy work, but many successful independent authors have demonstrated how it's possible to reach an audience without help from HarperCollins's army of marketers. Here are a few of their techniques, as explained by Reedsy's professionals.
Creating a website and building your mailing list
As our entire community will tell you, every author should have a mailing list — a database of engaged fans and potential readers.
Once you've set up your website, you now have a way to start collecting valuable email addresses from your prospective readers.
Need a one-stop solution for all your book marketing problems? Download Reedsy's free ebook How to Market a Book: Overperform in a Crowded Market.
Preparing your book for launch day
Once you have your mailing list in place, it's time to formulate a plan for your book launch.
Social media for authors
You don't have to be Stephen King or J.K. Rowling to be able to engage with fans on social media. Our marketing experts can give you a quick glimpse into this largely-untapped resource.
Facebook advertising
By and large, we've discovered that advertising can be an expensive and ineffective way to market your book. There is one exception to this rule, however: an ad platform that will let you target very specific segments based on things like location, gender, age, and interests.
To see all of these aspects working together, check out our post of 70+ Book Marketing Ideas That Every Author Needs to Know.
BookBub
Did we say there was only one exception to the "no advertising rule"? Well, okay, there might be a few more — including BookBub. In particular, we're talking about their daily Featured Deals and self-serve ads.
New articles and guides are being published on the blog every week — not to mention our ongoing ReedsyLive talks and Reedsy Learning courses. Make sure you sign up for our newsletter to receive all the latest tips and guides from the world of publishing.
---
If you have any questions or topics you'd like to see covered on the Reedsy Blog, post them in the comments below.