Last updated on Oct 26, 2022
How To Build an Author Website: a Step-by-Step Guide [+ Checklist]
An author website is a must for any writer who wants to be taken seriously. It's the best way to present your work to the world, and an important marketing tool to grow a readership and sell more books. Luckily, you don't need to be a tech wizard to make a beautiful site — with a bit of guidance, anyone can do it.
Here's how to build an author website in 7 steps: 
1. Buy a domain name
A domain name is your "street address" on the web, which you can buy — or more accurately, rent 一 in order to get started. There are many services to acquire your own domain for as little as $8/year, such as Namecheap, Google domains, and GoDaddy. You can also buy a domain name directly from many website builders, which we'll cover in the next step, but it will usually cost you more money. 
Here are a couple of ideas for choosing domain names:
Go with your full author name if it's available, or something close to it (i.e. rupikaur.com). 
If your name is already taken, try including "author" (i.e. johncaseyauthor.com)
In case your author name is long or easy to mistype, pick something as short and simple as possible (i.e. Chimamanda Ngozi Adichie's website is simply chimamanda.com).
Once you've snatched your domain name, it's time to decide on the tool you'll use to create your digital home.
2. Choose a website builder and hosting service
A website builder is a site where you can craft and edit the layout and content of your author website, whereas a hosting service provides the servers where your website will be hosted. To use a real estate analogy, if your domain is your street address, the hosting server rents you the land, and the website builder is the construction company that lets you build on top of it.
Most website builders today come with hosting included, which spares you the trouble of signing up for another service, connecting them together, and paying two separate annual bills. But as we said before, this option is costlier.
 Here are a few of the most popular options for website builders: 
You'll have to spend some time figuring out which service best meets your needs and budget, then go through the usual account creation process. Now that the boring part is over, it's finally time to design your little corner of the Internet. 
3. Hire an author website designer
The prospect of designing your website from scratch can be overwhelming, but the good is that you don't have to. Each of the website builders mentioned above offer plenty of free templates for you to choose from. You could simply browse through the different styles and pick the one that speaks to you the most, then drag and drop your images and copy. But there's a catch. 
If you're hoping to stand out and build a truly unique website, using ready-made templates risks creating something that looks too similar to other author websites, which could damage your brand.  
One popular option is to work with a professional author website designer 一 it will cost you more money (around $1,600 on average), but it will guarantee a professional result. Collaborating with a designer will give you the creative freedom to personalize your site to your branding. Most web designers will also help you through potential technical challenges, such as connecting your domain to your content management system (CMS).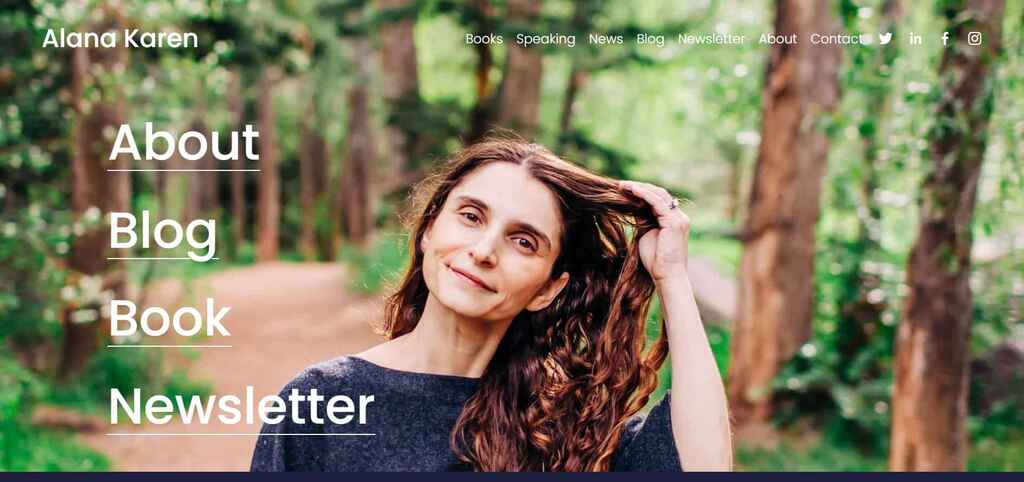 Freelance web designers are available all over the internet, but if you want ones with experience in creating sites of authors, you can find them on the  Reedsy marketplace. Browse their profiles by signing up below, and get in touch with them for a quote. 
Hire an author website designer
Hundreds of the best website designers are on Reedsy. Sign up to meet them within seconds!
Learn how Reedsy can help you craft a beautiful book.
Once the layout of your digital house is built, it's time to furnish it with quality content.  
4. Add content to your homepage
There are a few essential features that your website should have, although feel free to play around with them. To see what you want to include in your own online presence, you can always check out the websites of your favorite authors.  
Generally speaking, a professional website will usually include:
An 'About me' page. A dedicated page with your author bio, your professional headshot, and ideally, some fun facts about yourself (i.e. "In my downtime, I swim with sharks."). 
A 'Books' page. A clear display of all of your books, audiobooks, etc. with links for readers to easily buy them. 
A contact form. A simple way to get in touch with you, whether through a form, a simple email address, or a phone contact (if you want to live life on the edge and invite spam calls).
Social media links. If you're not on social media, do you really exist? Jokes aside, if you're actively growing an online following, link to your accounts on the top or bottom section of each page. 
A blog: mostly recommended for nonfiction authors, a blog is useful to keep your audience in the loop and to share your latest thoughts and ideas.  
Once the basic features have been built, the next step is to set up a newsletter that will let you directly communicate with your audience.  
💡Listen to our top-rated web designer, Stuart Grant, discussing how to make your website work for you. He shares his best tips from 6 years of helping authors create stunning sites. 
5. Set up an email newsletter 
A mailing list is the most important asset for growing your readership and it's the cornerstone of every author's platform. Unlike social media, an email newsletter is a communication channel that you have control over, and can use to turn readers into life-long supporters.
We've already covered in another post how to build an author list, but here are the three main steps:
Choose a mailing list provider. Depending on your needs and budget, pick among the most popular options like MailerLite, ConvertKit, Flodesk, and Active Campaign.
Connect it to your site. This step is a bit technical, and it will include creating an email form on your email provider, and then copy an embed code on your website builder page. Each mail provider should offer detailed set-up instructions but always test that the integration works by signing up to your newsletter. 
Top tip: if you have a Gmail account, you can sign up to your lists multiple times by adding a + to your address. For example, authorname@gmail.com can also signup as authorname+123@gmail.com
Create automated campaigns. The beauty of email is that most can be automated. For example, every time someone subscribes to your list, they should be greeted with a warm welcome email that tells them what they can expect from you. The more complex your engagement with your audience, the more automations you'll need to create 一 start with the welcome email and scale up from there. 
Congrats, you've set up your newsletter! Remember that most visitors will not subscribe to your email list without an incentive, so your next goal should be to create an enticing lead magnet.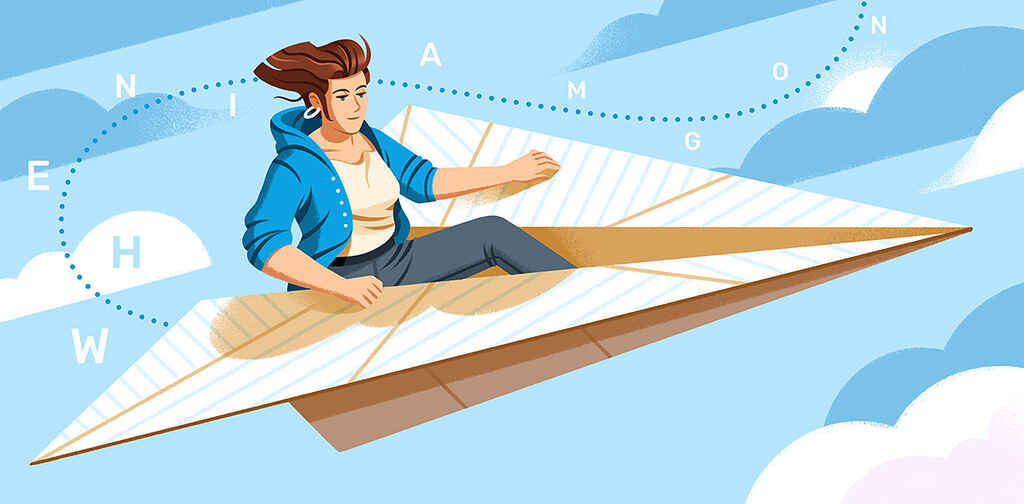 How to Build Your Author Mailing List
Learn how to connect with your audience and sell more books with email.
6. Create a free resource for your visitors
A lead magnet is simply a free resource prospective buyers can access by giving you their email address. The content of the lead magnet can be anything you want, as long as it's valuable to your readers. If you write fiction, it could be a short story, or perhaps the first book in your series. If you're writing nonfiction, it could be access to an exclusive online course, or a free chapter of your book. Whatever you decide, make it worth your readers' time (and email).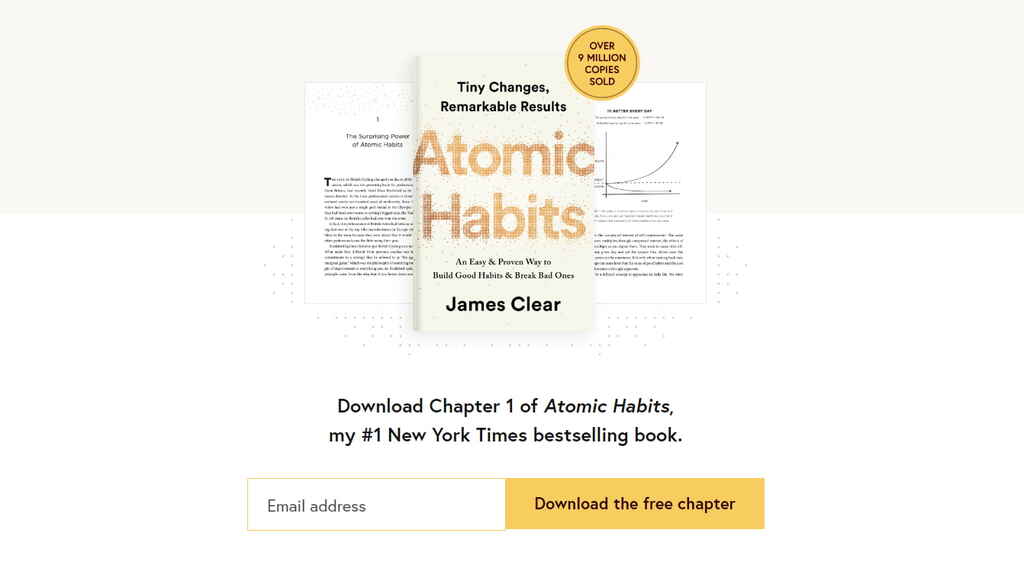 To set up the lead magnet, you'll have to create the resource (often a PDF file) and set up another email sequence that delivers the file to all who sign up for it. Again, register for this sequence and check that everything works fine. 
If you followed all the steps so far, you have a professional website up and running - congratulations! From now on, it'll just need some extra love and maintenance.
7. Keep improving the user experience
There is always room to improve your visitors' experience on your website. From adding dynamic elements, banners for price promotions, or a calendar page for your book tour. Your options are endless. 
Again, if managing all these things sounds too complicated to tackle on your own, consider a professional web designer. On Reedsy, you'll find top-notch designers who will help you tailor a website to your needs. 
Hire an author website designer
Hundreds of the best website designers are on Reedsy. Sign up to meet them within seconds!
Learn how Reedsy can help you craft a beautiful book.
Finally, to make sure that your website does your work justice, we've created a checklist that you can use throughout the design process. 
Download Reedsy's author website checklist!
Just enter your email address and we'll send you a copy.
Remember, this is your home on the Internet, and it will influence what literary agents and readers alike think of you when they Google your name. Your website is worth the extra care and effort to make it as beautiful and professional as possible, and hopefully, this post will set you in the right direction.