Last updated on Feb 10, 2023
How to Find a Literary Agent: Get Signed as an Author
✍️ This post was written by Kleopatra Olympiou, a writer from Cyprus and holder of an MA in Creative Writing from Durham University.
To land a book deal with a traditional publishing house, you'll most likely need a literary agent to represent you, as most publishers don't accept "unagented" submissions. If you can get past the slush pile and find an agent, they'll be your most dedicated champion — but first, you'll have to put in some work carefully researching agents and their submission guidelines.
Here are 6 steps to get a literary agent to represent your book:
Not everyone needs an agent (self-publishing authors, for example), so if you aren't sure you're going to need literary representation, our 1-minute quiz can provide you with a quick answer.  
🖋️
Are you ready for a literary agent?
Find out here! Takes one minute.
1. Start by getting your manuscript in good shape
Literary agents don't expect a manuscript to reach them ready for publication. Part of their job is helping you refine it so you can pitch a coherent and persuasive idea to publishers, hopefully landing a book deal. When agents read a submission, they look at both what's in front of them and what it could become.
For more on how agents work with authors, check out our post about what literary agents do.
That doesn't mean you should send in a rough draft. Always self-edit before sharing your manuscript with anyone. Spend time engaging with the substance of your work, considering plot progression and character development for fiction, and detail and cohesion for nonfiction.
However, a manuscript doesn't need to be polished and proofread before you send it to agents, according to agent and Reedsy editor Jon Darga. "If you get in that headspace, you might be in for a rude awakening when you realize how much editing is left to come with both your agent and, eventually, your editor at a publishing house." Instead, get your book in a state that Jon calls "final for you" — where there's more editing to be done, but with the help of experts who can help you realize what work remains.
Jon recommends following a rule of threes before submitting anything: "No fewer than three drafts working on the manuscript yourself, and no fewer than three reads from peers, a writing group, or some outside source to look at things more objectively." 
Working with a professional editor before querying agents is not essential, but it's something that many authors have found invaluable in getting big-picture elements right.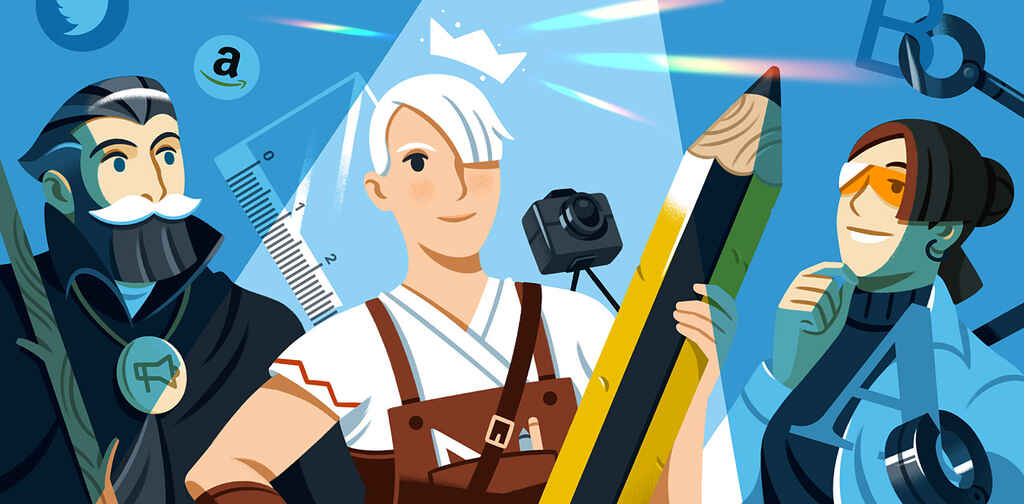 Polish your book with expert help
Sign up to browse 2000+ experienced editors, designers, and marketers.
While professional copy edits are generally not necessary before querying agents (who won't incinerate your manuscript at the first misconjugated verb), Jon warns of a "tipping point when typos start to actively inhibit your ability to read and understand the manuscript, and/or when it might indicate a lack of care on the author's end." If you are especially prone to minor mistakes, consider hiring a copy editor to work on your sample  before submitting it.
Now that you're confident agents will love your sample and manuscript, let's find a few to send it to.
2. Research literary agents and compile a shortlist
Once your manuscript is ready for submission, begin shortlisting agents that would be a good fit for your book. You can develop your own system to keep track of your progress, but we recommend using a simple spreadsheet listing agent names, emails, any special guidelines, and the date when you contact them, as well as whether you've followed up.
If that sounds helpful, we've made a template you can download for free below.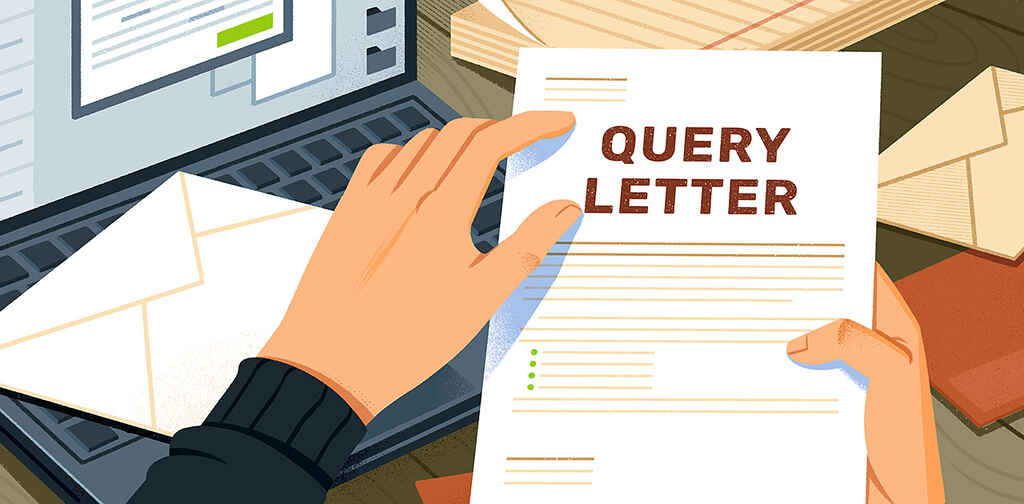 Query Submissions Tracker
Stay organized on your journey to find the right agent or publisher.
To find agents, you can look through the acknowledgments pages of books similar to yours, or, this being the 21st century, Google "[author name] agent" and see what comes up. Reedsy editor and associate literary agent Melissa Richeson adds that you should "check social media for any recent requests that fit your manuscript. Twitter's advanced search features are excellent! Be sure to include the #MSWL hashtag." 
Find agents listed in reliable directories
If you'd rather not spend days in Google rabbit holes, we built a carefully vetted, free-to-access directory of 600+ literary agents right here on Reedsy. You can filter agents by genre and location — and if you see any agents you like, click "add to shortlist," then "save shortlist" and we'll email you the listing information so you don't lose it.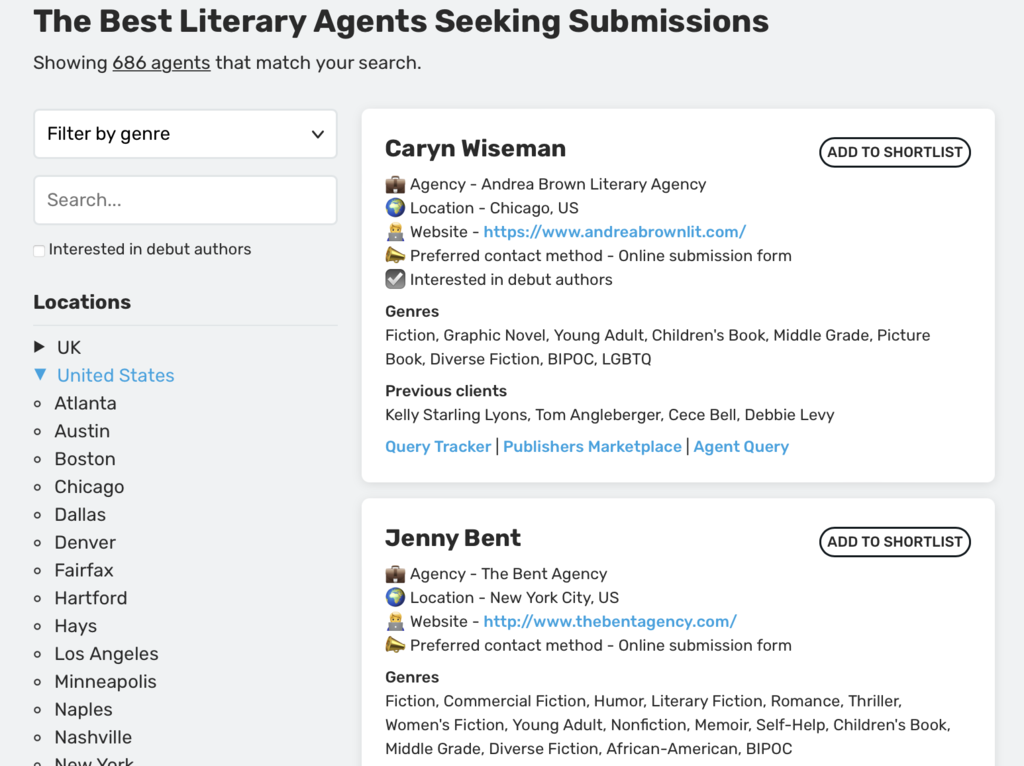 Other directories you can refer to are Agent Query, Query Tracker, or MSWL (short for 'manuscript wishlist'). Publishers Marketplace is also an excellent resource for this purpose, though it will come with a fee. 
Want to know more about the potential of socials? Head to our blog post on social media for authors.
Only include relevant agents in your shortlist
Your shortlist won't actually be that short — you should pick out at least 50 agents to query, or 60 if you heed the advice of NYT-bestselling author (and Reedsy editor!) Caroline Leavitt. To save time and effort, only add serious candidates — not just any agent who's represented impressive clients.
Here are the criteria you should consider:
They're currently open to queries
To catch up with submissions, agents sometimes stop accepting new queries for a while. The first thing you check should be whether agents are currently open to queries — their website should clearly indicate this.
They represent your genre (and age category)
Literary agents specialize in a few genres, so only query those who represent authors in your genre. As Melissa says, "if you query an adult book to an agent who only represents kids' books, you set yourself up for instant rejection." 
You would complement their current client list
Check every candidate's agency website to see who they currently represent. Melissa tells us that "looking at an agent's current client list is a great way to get a sense of their tastes. However, if your work can be closely compared to one of the authors on their list, it will likely be rejected. Most agents don't want to sign a new author who would compete against one of their current authors." Some similarities, in other words, are good — but not if you're stepping into the exact same literary space.
They're not at the same agency as your dream agent
Sally Apokedak, literary agent and Reedsy editor, advises that you pick one agent per agency, because manuscripts that are considered promising could be passed on to other agents internally anyway. For that reason, Sally says that "most agencies consider a pass from one agent to be a pass from the agency. You may send a different manuscript to a new agent, but don't send the same work to more than one agent per agency." 
They have an immaculate track record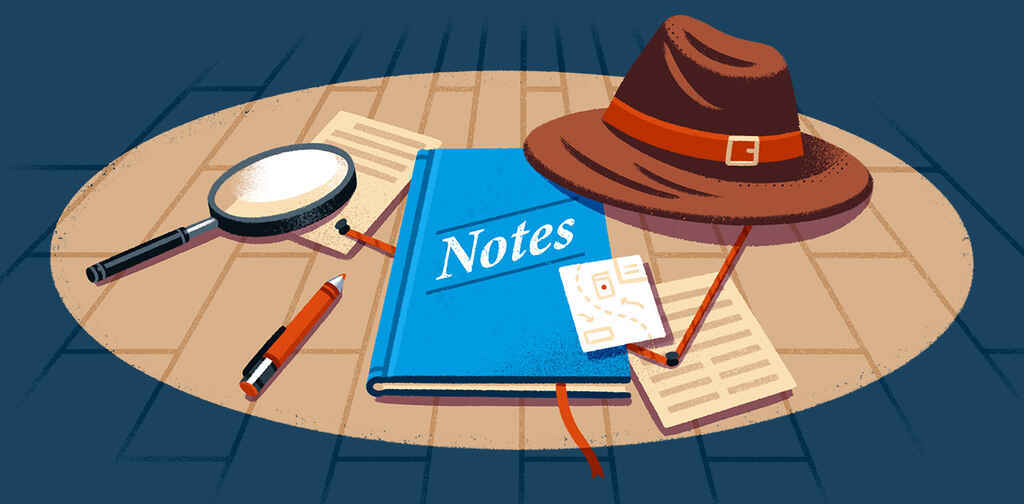 Agents found on reliable directories or through word-of-mouth recommendations are generally legitimate, respected professionals — but on the internet, you might come across people you aren't sure you should trust. Caitlin Jans (founding editor of Authors Publish) recommends the Absolute Write Water Cooler Forum to vet agents, as well as the Thumbs Down Agency List on Writer Beware. No matter what, avoid anyone who asks for an upfront fee — an agent who asks for any preemptive payment is not legitimate.
Worried you can't identify scammy behavior? Our guide to publishing scams has you covered — or you can take our 1-minute quiz below.
❓
Are you dealing with a publishing scam?
Take this quick quiz to see if you're dealing with a legit publishing company.
3. Personalize your query for each agent
The next step of the process involves sending a query letter to each agent of interest, introducing you and your book. Agents have to read countless letters, so make sure you stand out by following all agency guidelines and personalizing your query to each agent. 
If you aren't sure what a query letter looks like, head to our practical guide to query letters next — it'll help you craft a query letter that gets the important stuff right:
Starting by grabbing the agent's attention;
Synopsizing your book concisely and persuasively;
Introducing your background and credentials;
Showing there's a market for your book and providing 'comp titles'; and
Tailoring your query to each agent.

An example query letter for a YA Fantasy novel
(Click here to enlarge)
Say no to one-size-fits-all templates
It's tempting to create a template query letter for everyone, but, much like a cover letter for a job application, tailoring your letter increases your chances by showing you cared enough to do your due diligence and research their previous record. Agents know you'll be contacting multiple agencies about your manuscript, so you don't have to pretend they're the only people you're querying — but a personalized letter still shows professionalism.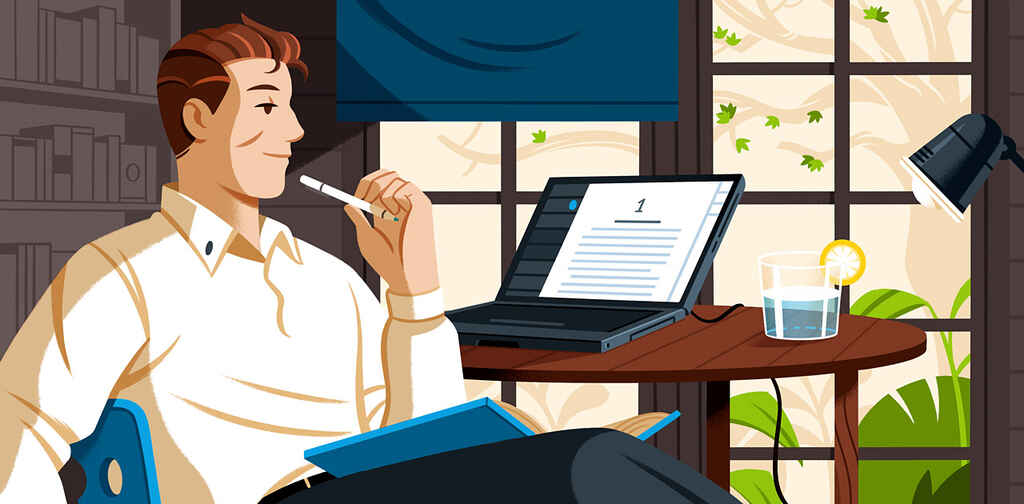 How to Write a Query Letter
Learn to grab agents' attention with 10 five-minute lessons.
To personalize your query, literary agent and Reedsy editor Dani Segelbaum would suggest addressing an agent by their name (never just 'agent') before showing them that you did your research. "Name a few titles from their list that you like or reference a book that they mentioned they read and loved. All of this is readily available online, so doing just a little bit of research on the agent will help you stand out."
4. Send your query letters in batches
It's good practice to send your queries out in batches. Maybe send 15 query letters at first — that way, if you receive any feedback, you'll have the chance to refine your approach before contacting further agents.
Three things can happen once you've sent your first wave of queries out:
They'll reject your query;
They'll request a partial or full manuscript for fiction queries/your book proposal if you're querying nonfiction;
You'll never hear back from that agent.
Personalized rejections are actually good news
Most rejections are polite boilerplate rejections sent out by busy assistants. Occasionally, you may get a personalized response — one that notes an element of your work the agent was intrigued by as well as a weakness that stopped them from taking your query to the next step. Personalized rejections can hurt — it's that "almost, but not quite there" feeling, but they're actually quite rare. If an agent takes time out of their very busy day to drop you an encouraging note along with their rejection, appreciate that as the achievement it really is.
Standard rejections are not the end of your journey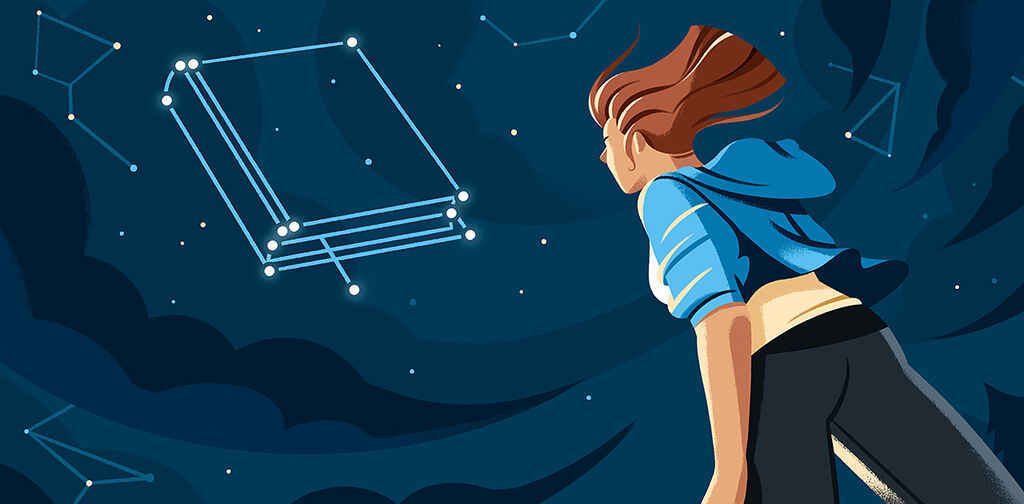 Standard rejections are very, very common — so try not to let a growing pile of rejection letters (well, emails) change your sense of your work's worth. All it takes is one person to like your idea. Douglas Stuart's Booker-winning novel Shuggie Bain only received a single offer from publishers. Would you not see that as a success? Don't give up yet.
If you have reason to believe that your query letter needs more work, put a pause on contacting agents and see if you can improve it. If you want an experienced pair of eyes to help you past this roadblock, you may consider hiring an editor to critique your query letter.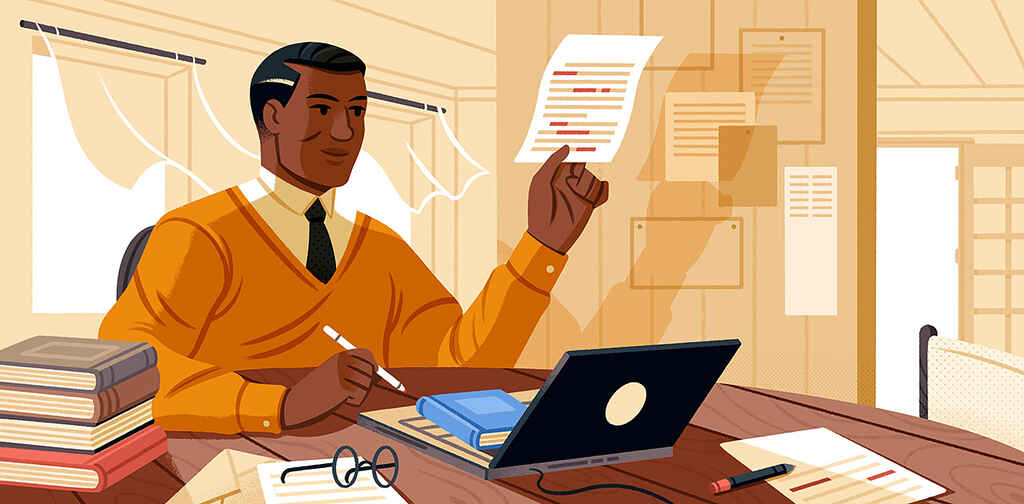 Polish your book with expert help
Sign up, meet 1500+ experienced editors, and find your perfect match.
Manuscript or book proposal requests are achievements themselves
If your query letter does its job well, it'll 'hook' the agent right in, and you'll receive a request for a short manuscript sample, your full manuscript, or your book proposal. Note that a request for a full, as opposed to a partial, manuscript isn't always indicative of great enthusiasm — some agents request full manuscripts from every author they consider, rejecting most of them, while others reserve full manuscript requests only for authors whose partial sample has already impressed.
Try not to draw conclusions too quickly, and be proud that you've made it this far in the process!
If your inbox is all crickets right now, your next step should be to follow up, or progress to the next wave of queries. Hang in there!
5. Follow up 4-6 weeks later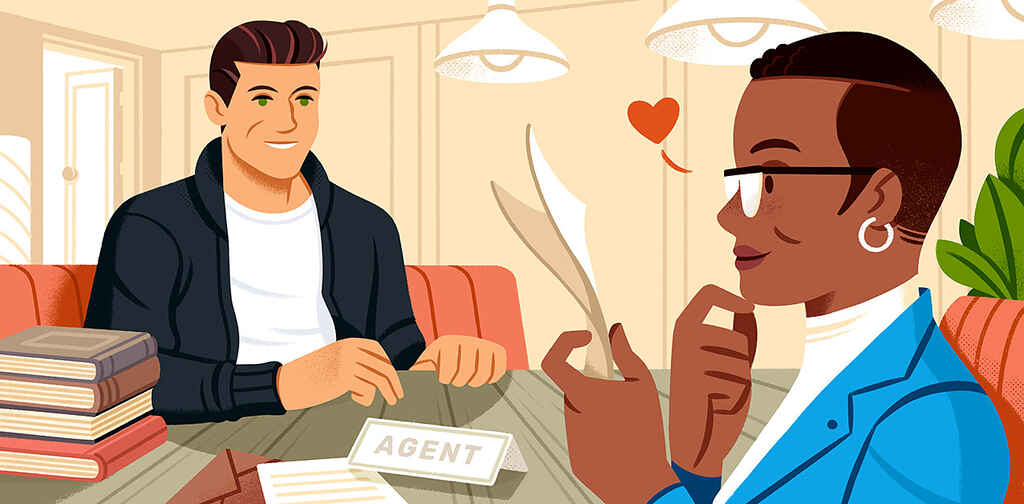 Often, the agent's submission guidelines will state how long you can expect to wait for a response from them. In many cases, they'll even tell you how many weeks to wait before you follow up. 
Reedsy editor and former literary agent Fran Lebowitz (who represented Julia Quinn of Bridgerton fame) tells us that there are a few ways of looking at not hearing from an agent. "One is the ever-delightful 'Silence is the new no.' Another is, well, if they are already saying no, my slightly goofy, slightly annoying follow up really doesn't change that fact."
It's true that some authors don't love the idea of following up — after all, if an agent was enthralled by your letter, they'd rush to get in touch, right? To some extent, that's true, but it's also true that emails can fall through the cracks, so if you really want to make sure your query was seen by an agent, a short and polite follow-up is never frowned upon.
Keep your follow-up short and polite
Fran says that, in a follow-up email, "it's always best to just be quick and fairly neutral. Self deprecation is often unbecoming and self-fulfilling." For those who have not yet submitted a manuscript request, she recommends a follow-up along these lines: 
As I figure out next steps, I am wondering if you had a chance to consider my query letter (see below). If I don't hear back, I'll assume it's a "no."
If they've already requested a manuscript sample, remind them of that — Fran suggests keeping the same notion of 'I'm organizing my publishing plans…':
I'm hoping you are enjoying the manuscript and understand if you need more time. If you have an idea of when I might hear back, let me know.
Stay polite
It should go without saying, but if you're frustrated by the process or upset that an agent hasn't made you an offer, you should never harass them with rude or aggressive emails. Agents talk to each other, so if you're rude to one, their colleagues will know. Be nice!
Consider alternative routes to publication
Many successful authors struggled to publish their first books, so don't lose faith. This list of the most rejected books of all time on Literary Hub might help — to give you a sense of who else received a bunch of rejections, the list includes Kathryn Stockett's The Help, Samuel Beckett's debut novel Murphy, Stephen King's Carrie.
Are you absolutely committed to traditional publishing? If not, self-publishing can be an empowering and lucrative alternative path to publication, so you may find these resources helpful:
6. Don't jump at the first offer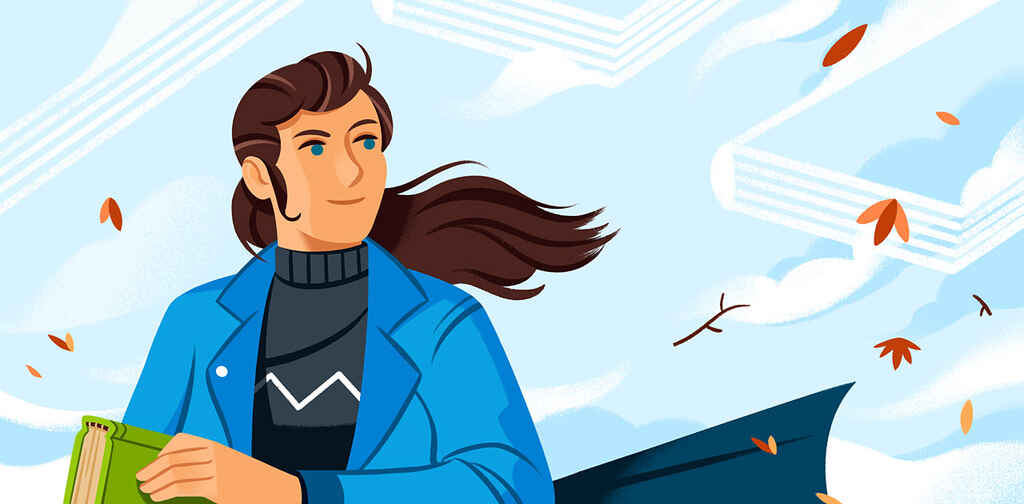 If you've jumped all of these hurdles, sent your manuscript or book proposal to interested agents, and received one or multiple offers, congratulations! You should be very, very proud of your hard work.
What comes next? Interested agents will tell you their plans for how they might help develop your book and career, and then they'll offer you representation. Exciting, right? But before you rush to sign a contract, make sure they're the right one for you. You can even send a last-minute follow up to your dream agent, if any, to let them know you've had an offer and confirm that they aren't interested — but don't keep the agent who made you an offer waiting for too long.

Understanding Traditional publishing can be difficult, give yourself a edge by taking our comprehensive free course below.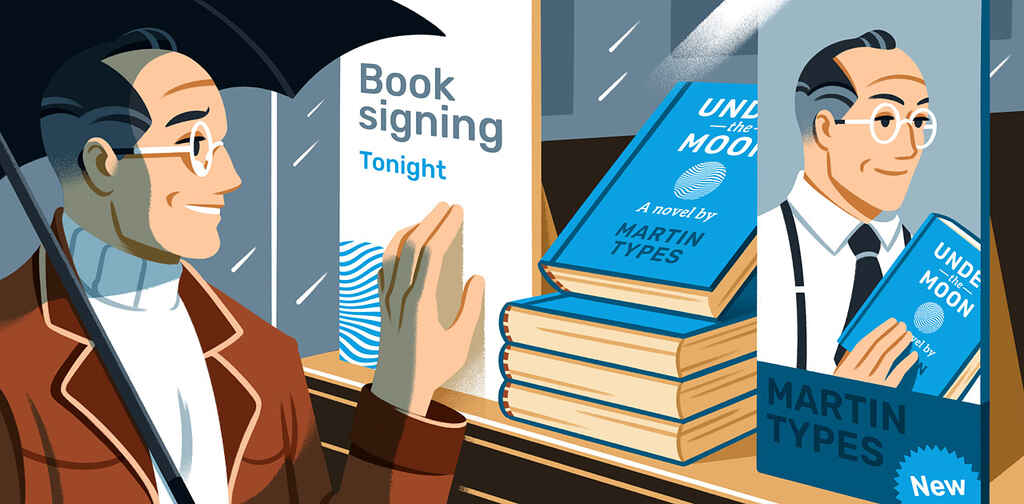 Traditional Publishing 101
Learn the process behind book deals in 10 days.
Choose the most invested agent
If you're lucky enough to get several offers of representation, the advice of author/editor/publisher/former literary agent David Haviland would be to go with the agent who seems most invested in you and your work. "It may be tempting to go with a more established or prestigious agent, but generally those agents already have lots of major clients, who are likely to be their priority. The ideal choice is often a newer agent, with fewer clients, who is keen to make their mark."
Be thorough in your search, stay candid, and don't rush into any decisions. Since you only get one shot when you're querying an agent, make sure that you get it right. Chances are that you'll experience some setbacks when querying, but if you remain patient and determined, you'll find your long-term business partner and creative kindred spirit sooner rather than later.
---
Be thorough in your search, stay candid, and don't rush into any decisions. Since you only get one shot when you're querying an agent, make sure that you get it right. Chances are that you'll experience some setbacks when querying, but if you remain patient and determined, you'll find your long-term business partner and creative kindred spirit sooner rather than later.
Resources
We've mentioned a number of helpful resources throughout this post. Here they are again, in one place, for your convenience: 
---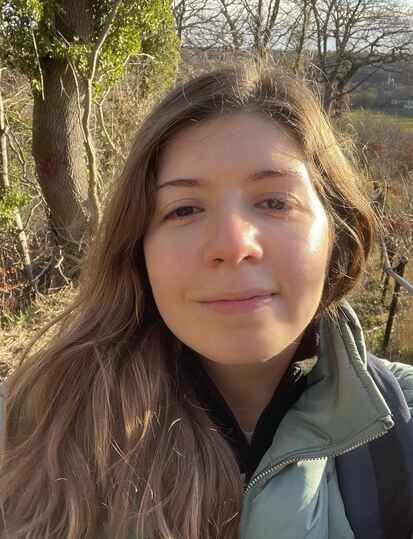 Kleopatra Olympiou is a writer from Cyprus, and holds an MA in Creative Writing from Durham University. Her writing has appeared in HAD, Electric Literature and LitReactor. She lives in London.