Last updated on Jan 18, 2023
Reedsy's Recommended Writer's Resources for 2023
Here at Reedsy, we're fortunate to work with some of the finest talents in the publishing industry — and these experts have shared their experience and knowledge with us in the form of tips, interviews and how-to guides. From developing fascinating characters to motivating yourself and submitting to writing contests, we've published articles on so many topics that it's hard to keep track of them all.
On this page, we're rounding up some of the best Reedsy articles so far, alongside some of our favorite, most trusted resources from elsewhere on the web. If there's something specific you need help with, head to the relevant category in the table of contents for easier browsing. 
Finding ideas and inspiration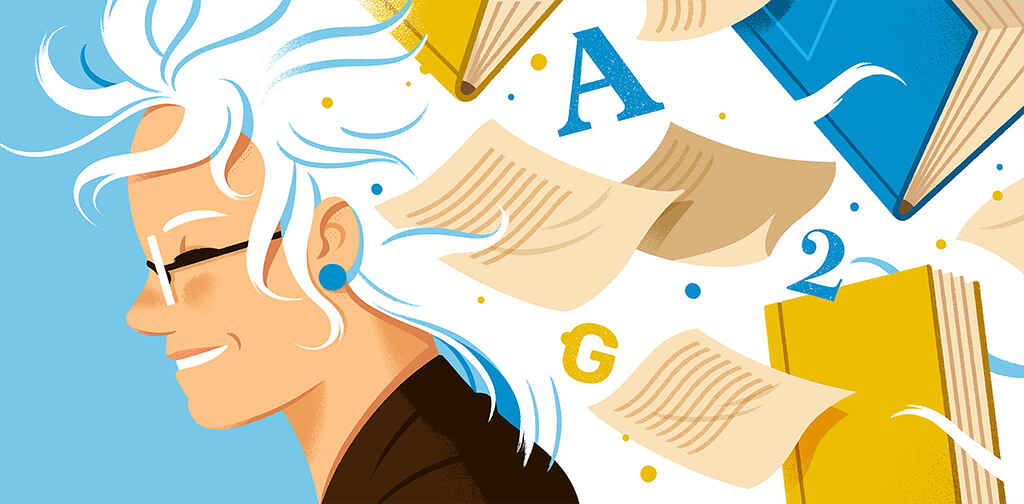 When you're just looking for a nudge toward a creative idea, an element of randomness can help you get going. To get you started, the links below comprise our best and most entertaining options, from generators and prompts to our list of ideas for books.
50+ Book Ideas (and 11 Ways to Find Even More!): A look at some of the ways authors come up with book ideas: from writing prompts to tarot cards and Craigslist ads, the point is to be fearlessly creative.
Title Generator: Give our title generator a whirl, then see if you can come up with a story to accompany the title. Here are just a few examples of the cryptic titles you can get: The Waxed Painting, Clue of the Forgotten Cottage, Ceasefire of the Senses.
Plot Generator: Need a premise for a story in a hurry? Try out this fun, free tool for creating a story out of thin air. You can lock certain variables while continuing to tweak others for maximum fun.
Creative Writing Prompts: Dip into our archive of over 1,100 prompts and, if you like, take part in our weekly short story contest. If you're after specific genre ideas, you can browse 37 different genre categories.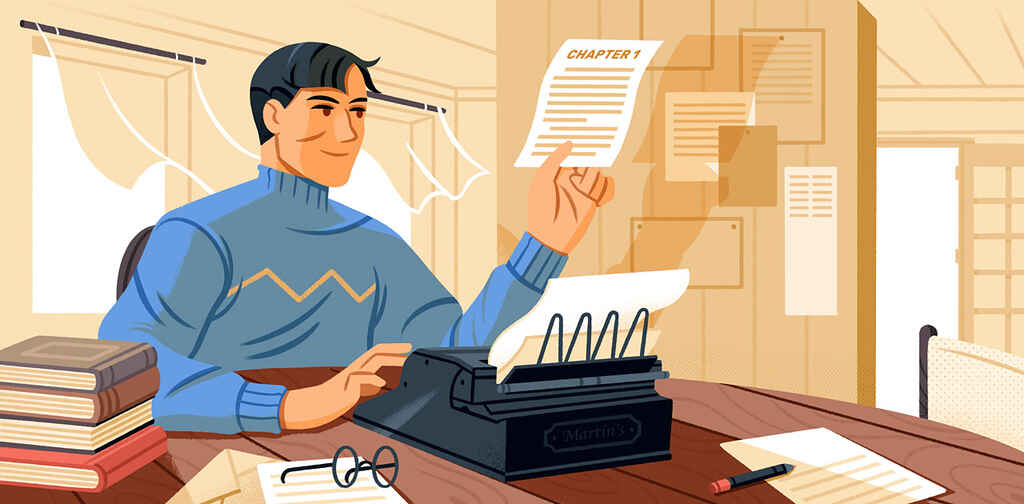 Get our Book Development Template
Use this template to go from a vague idea to a solid plan for a first draft.
Tips for writing different genres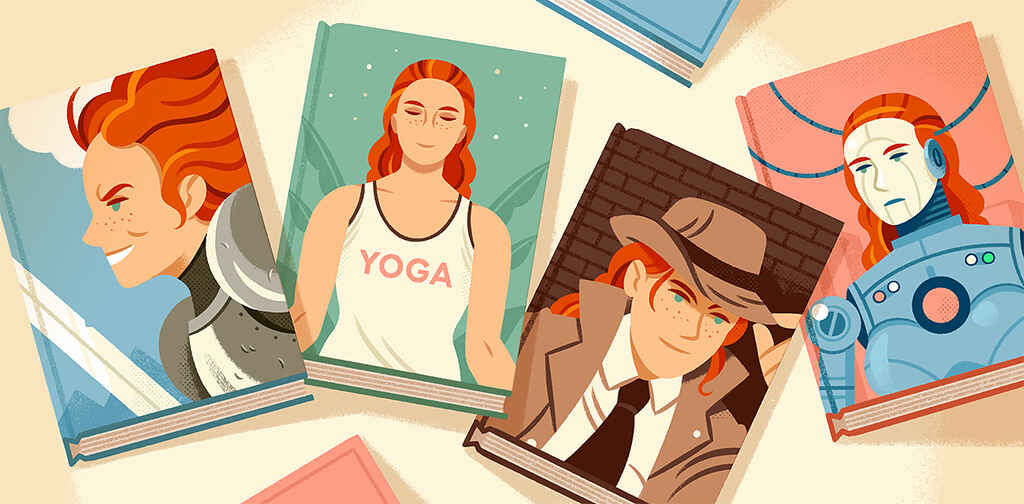 If you aren't fully familiar with the distinctions between each category, head to our blog post outlining the most common book genres. Otherwise, you'll find our writing tips for each genre below, complete with insights from pros.
🐉 Writing fantasy: Seven of the top fantasy editors in the industry share their expert tips on writing fantastical worlds and characters pursuing noble quests.
🏎 Writing thrillers: In this post, we break down the science of thriller writing into seven heart-stopping steps.
🚌 Writing Young Adult fiction: A guide on writing YA fiction straight from editor Kate Angelella.
🧪 Writing science fiction: Six tips from experienced science fiction editors who have worked at Penguin Random House, Dundurn Press, and Jolly Fish Press.
🔎Writing mysteries: From hiding clues and establishing the perfect motive to constructing an intriguing sleuth, our tips for mystery writers will help you craft the perfect crime.
💕Writing romance: Our best tips for breathing life into beloved tropes and helping your characters reach their heartwarming happy ever after.
🎭 Writing literary fiction: For writers keen to experiment, our steps to writing literary fiction help you find the writerly playground you need — as long as you've got something to say.
🧒🏾 Writing children's books: A step-by-step guide to writing for children, from figuring out your target age group to taking your readers seriously and polishing up your messy first draft.
👶🏻 Writing picture books: Looking to become the next Julia Donaldson or Doctor Seuss? You could do a lot worse than starting right here.   
🧑🏼‍🎓 Writing nonfiction: Our guide to planning, outlining, writing, and publishing nonfiction.
🧘‍♀️ Writing self-help: Our post covers Identifying the problem you'll help your readers manage, persuading them to listen to you, and taking the stage to show them how to best help themselves.
🍲 Writing cookbooks: For those with culinary talents worth sharing, this blog post walks you through turning your recipes into a book people will want on their kitchen shelf.
📝 Writing memoirs: Our guide to memoirs examines the many forms a memoir can take, then helps you outline yours and step into your own narrative.
🦸🏿 Writing comic books: A two-part guide to producing and publishing your own series of comic books — superheroes optional.
🖊️
Which genre (or subgenre) am I writing?
Find out which genre your book belongs to. It only takes a minute!
Starting to write a book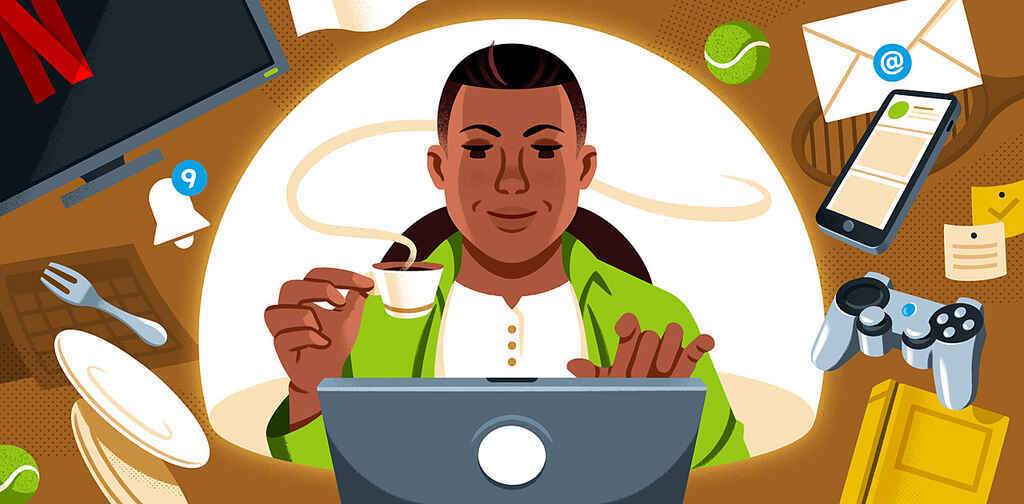 If you feel you've got the theory part down and just need to break out of your comfort zone and start, the following few resources provide practical, actionable tips to help you get going. From using writing software to carefully establishing a regular (or semi-regular, no judgment here) writing routine, we know you can do whatever you set your mind to. 
How to Build a Solid Writing Routine: A free Reedsy Learning course that will show you how to regularly find time for your writing.
How to Outline Your Novel: Grab three free outlining templates in this comprehensive guide to laying the groundwork for your first draft.
How to Start a Story: 11 professional editors share their best tips on how to start a story and seize your reader's attention straight away.
How to Overcome Writer's Block: Vanquish the writer's dreaded foe, writer's block, once and for all! This post has 20+ strategies that you can use to get unstuck.
NaNoWriMo Pep Talks: A nonprofit known best for its annual November writing challenge, this website is also packed full of pep talks from beloved authors like Neil Gaiman, Brandon Sanderson, Meg Cabot, and Maggie Stiefvater. For more on the November challenge, head to our own NaNoWriMo post.
Self-Care for Authors: A blog post from our friends at Self-Publishing Formula, this is a great reminder that while productivity is important in the short term, mental health is even more important in the long term.
The 25+ Best Writing Tools: If you believe that a workman is only as good as his tools, make sure to check out this list of the most efficient writing aids to bolster your work.
The Best Novel Writing Software: The 21st century has given us the gift of technology. These are the best, most affordable pieces of novel writing software that writers shouldn't miss.
The 16 Best Writing Apps: An impressive range of writing, editing, and productivity-enhancing apps for every kind of writer, from authors to content writers.
ProWritingAid: An editing and proofreading software that's better suited to fiction writers than its giant competitor Grammarly, ProWritingAid is worth checking out. We've also reviewed it here on the Reedsy blog!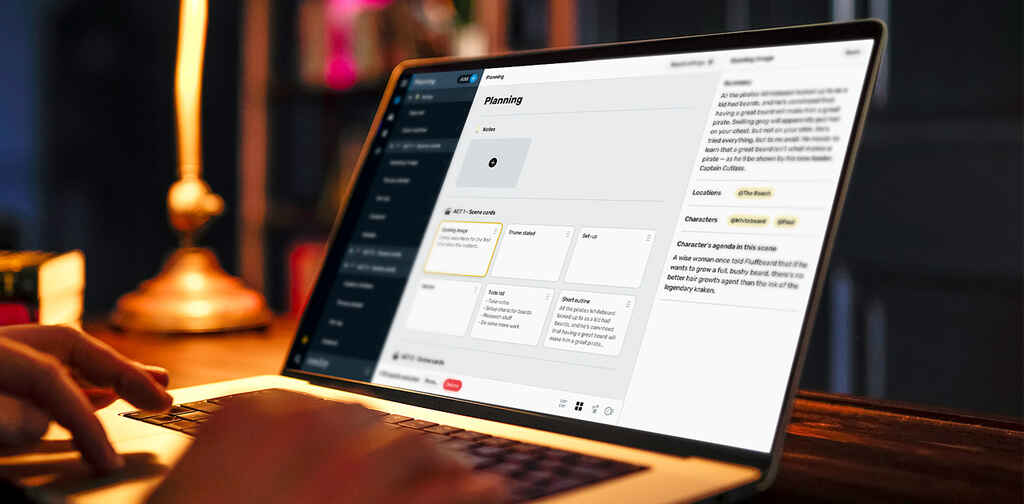 The Reedsy Book Editor
Use the Boards feature to plan, organize, or research anything.
Learning about craft elements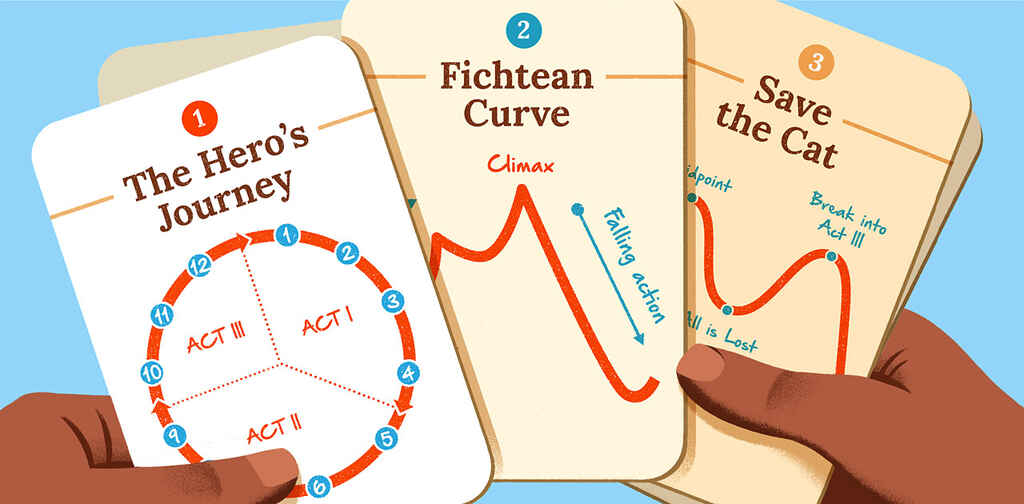 There's a number of craft topics we keep getting questions about because they're integral to writing a good book, and often complicated to get right. With guidance on topics like writing complex characters and organizing your work's structure, this is our blog's educational corner. Time to put your learning hat on! 👩‍🎓
Character Development: A character with a convincing arc is key to a satisfying book. This article will help you develop characters your readers won't forget.
Dynamic vs Static Characters: A comparison of two important types of characters you'll have to get to grips with.
The Ultimate Character Profile Template (Free download): Grab a free character profile template to supplement your character development. 
Point of View: A 4-part series on choosing the best point of view for your novel — first, second, third person, or multiple points of view? We also take a look at the differences between third person omniscient and limited POVs.
Mastering Story Structure: An in-depth guide to story structure, plus resources for using some of the most popular structural frameworks in storytelling.
Writing Dialogue: Learn how to write dialogue that doesn't sound like two planks of wood talking to each other. Check out 150+ Other Words for "Said" To Supercharge Your Writing to download a free supplemental resource.
Diversity Style Guide: If you're worried about how you've represented a particular group in your work and want to ensure you use respectful and sensitive language, this free resource allows you to search up specific terms for use advice compiled by various journalistic bodies.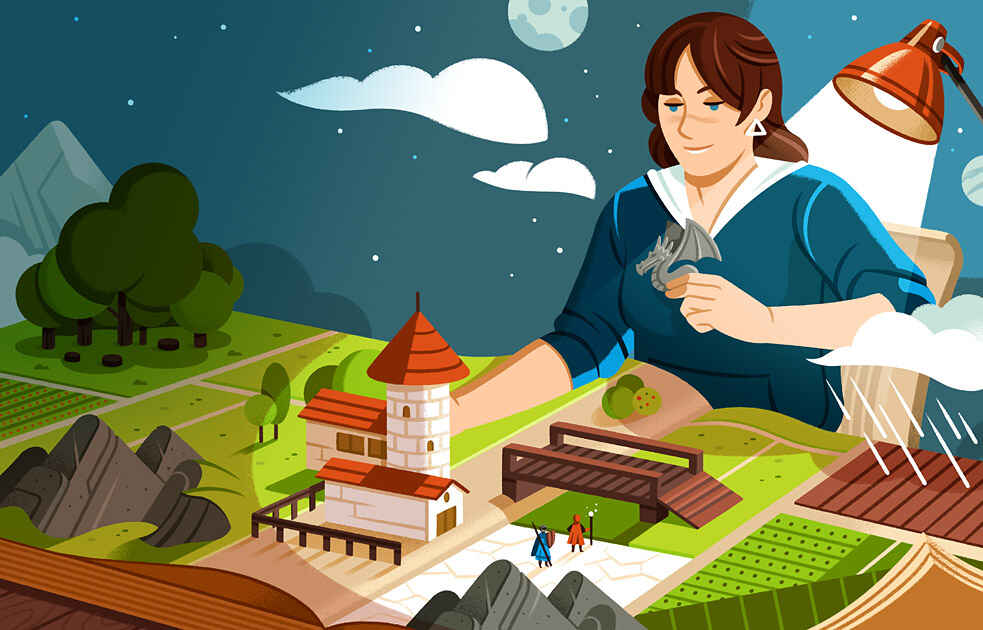 The Ultimate Worldbuilding Template
130 questions to help create a world readers want to visit again and again.
Revising your work and leveling up your skills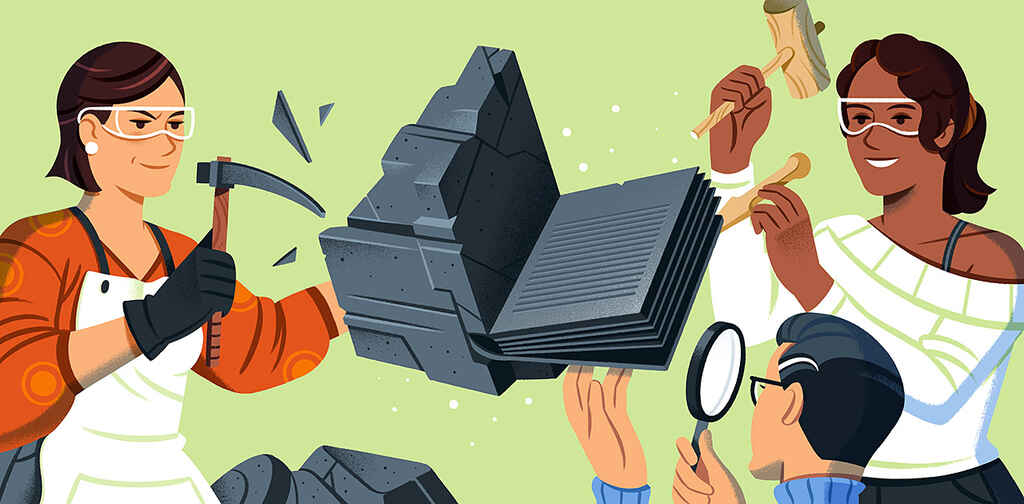 Got a first draft together, and wondering where to go next? Typically, writers run their projects through a few rounds of self-editing first, then enlist the help of professional editors and volunteer beta readers.
How to Edit a Book: Download our free editing checklist that can guide you through the tricky minefield of editing a book.
How to Self-Edit Your Own Writing: Our top tips for refining your own prose, trimming off the excess and keeping only what's of value.
Guide to Professional Editing: A look at how professional editors can help writers improve their books and grow their skills.
Reedsy's Editors for Hire: If you didn't already know, you can hire the industry's most experienced editors right here on Reedsy. 
Give your book the help it deserves
The best editors, designers, and book marketers are on Reedsy. Sign up for free and meet them.
Learn how Reedsy can help you craft a beautiful book.
An Intro to Beta Readers: For a second opinion on your novel, turn to a writer's best friend: the beta reader.
51 Online Critique Circles to Improve Your Writing: If you're looking for a source of regular feedback and don't mind helping others in return, join a writing group. They're a brilliant source of both insights and camaraderie.
The Ultimate List of Writing Contests: A great way to get your name out there, build up your writing credentials, and pocket some cash, writing contests have helped countless writers rise up from obscurity. Don't forget Reedsy's weekly prompts contest, of course!
Best Writing Communities and Best Writing Websites: Take a look at these lists to find tons of support and even more tips on how to succeed as a writer.  
🎵
Tell us about your book, and we'll give you a writing playlist
It'll only take a minute!
Publishing your work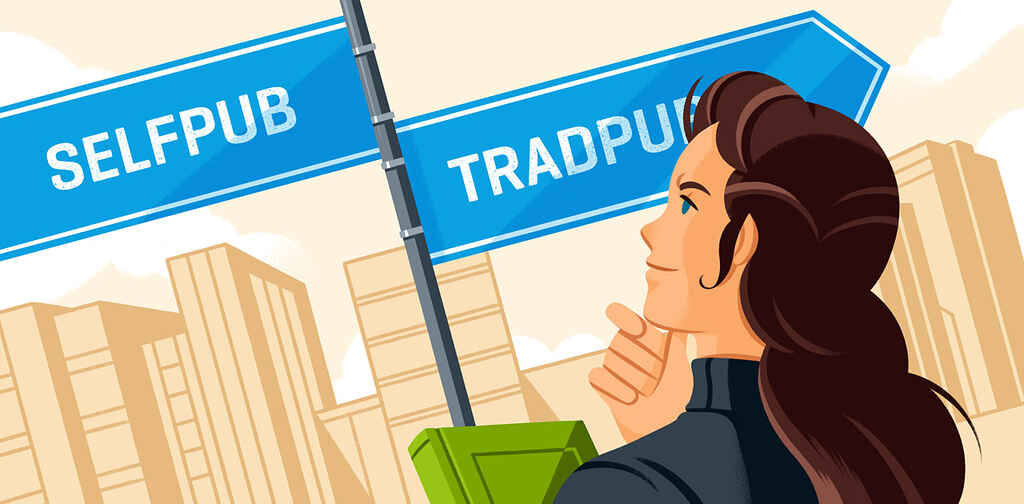 Once you've got a polished manuscript in your hands, it's time to assess your publishing options. Without complicating matters, you will have two avenues to explore: you can look for a publishing deal, or you can self-publish. If you aren't sure which option is right for you, check out our 1-minute quiz below, or head to our post comparing the two types of publishing.
✅
Is self-publishing or traditional publishing right for you?
Takes one minute!
Traditional publishing
 If you're serious about going down the traditional publishing route, you will need to think about submitting a query to a literary agent — or perhaps directly to publishers.
How to Publish a Book: A full publishing guide of best practices, whether you want to self-publish or publish traditionally.
The Best Literary Agents Seeking Submissions: Our Reedsy-vetted directory of 600+ literary agents across all genres and categories, with information on how and where to query them.
The Best Book Publishing Companies: A comprehensive directory of the best publishers, vetted by the team at Reedsy. 
How to Write a Query Letter in 7 Steps: A step-by-step guide (including a handy printable checklist) on crafting a killer query letter that will get agents to request your manuscript.
How to Find a Literary Agent for Your Book: Some more guidance on how to find the right literary agent for you.
How to Write a Book Proposal: A step-by-step guide (including a comprehensive template) on crafting a killer book proposal that will get agents to notice your nonfiction book.
Self-publishing
If you choose to take charge and self-publish a book, you'll soon find yourself with a lot of questions. After all, you're basically going to do the work of the publisher by yourself. But that doesn't mean you have to go it alone — with Reedsy, you can now work with the best editors, designers, and marketers in the publishing business.
How to Self-Publish a Book: In which we show you how to self-publish an awesome book in seven simple steps.
The Best Self-Publishing Companies All Authors Should Know: Our picks for the best self-publishing companies in the industry today.
Author Scams and Publishing Companies to Avoid: Unfortunately, there are plenty of self-publishing companies out there that just want your money. Learn which ones to avoid and how to spot them with this guide.
The Complete Guide to Amazon Self-Publishing: The King of eBook retailers is a complicated platform, but a great option for self-publishers. We boil it down to the essentials.
How Much Does It Cost to Self-Publish a Book?: Using data from the Reedsy network, we unveil the current costs of hiring pros like developmental editors, proofreaders, designers, and formatters.
How Does Reedsy Choose Its Professionals?: We're a professional marketplace with a difference, in that we accept only 3% of all the applications we receive from professionals. Find out more about our selection process.
Marketing yourself and your book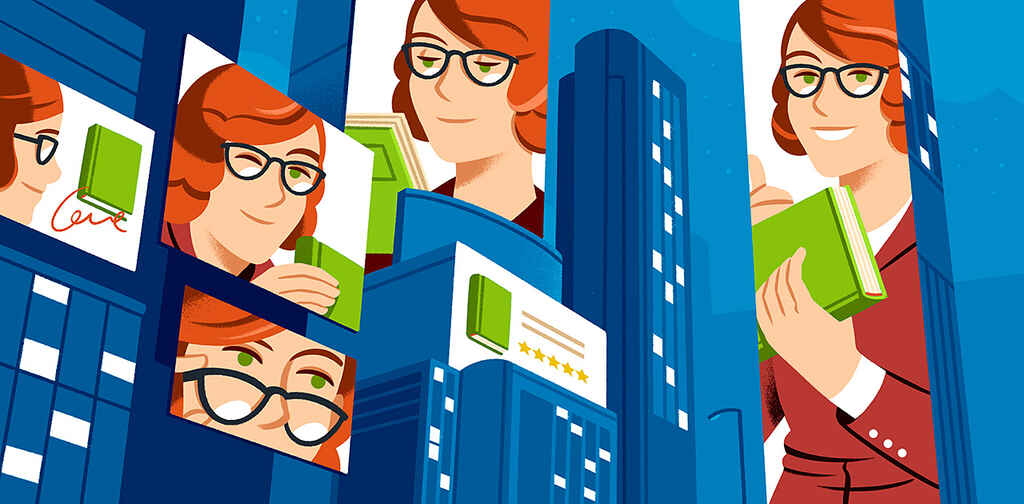 Many writers assume that a traditional book deal will mean they have zero marketing duties. The truth is that both indie and traditionally published authors have to invest significant time in promoting their own work, as big publishers spend much of their marketing budget on household names or celebrity authors. Regardless of how you're publishing, the resources below can help you figure out how to reach people with your book.
How to Build an Author Website: We walk you through seven simple steps for setting up and populating a key marketing tool, your author website.
6 Steps for Building Your Author Mailing List: As Reedsy's Ricardo Fayet always says, any sale you make when you don't have a mailing list is a lost opportunity. Find out how to start yours and start building a relationship with your readers.
How to Market a Book: Overperform in a Crowded Market by Ricardo Fayet (book): For a friendly and comprehensive guide answering all your marketing questions, download Reedsy's free ebook. 
Social Media for Writers — The Complete Guide: Everything you need to know about the major platforms and how to use them.
Facebook Advertising for Authors: A must-read two-part series from best-selling author Mark Dawson, covering a platform that allows you to target very specific segments based on things like location, gender, age, and interests.
BookBub Ads Expert by David Gaughran (book): A book walking you through the intricacies of BookBub's ad platform, from our friend and marketing expert David Gaughran.
70+ Book Marketing Ideas To Rocket-Boost Your Sales: Whether you're just getting started or are feeling stuck, there's definitely something to inspire you in this list of 70 ways to market your book.
Keeping current with the publishing industry
The publishing industry never sits still. From reading trends to new technologies to policy changes by Amazon, it's beneficial for every author to keep up with what publishers and big players in the self-publishing industry are up to. The resources below can help you do just that. 
The Hot Sheet (paid newsletter): Jane Friedman's newsletter offers in-depth, journalistic coverage of publishing developments in both traditional and indie publishing communities.
Writer Beware: Blog alerting the indie community to reports of scammy behaviors. It's sponsored by the Science Fiction and Fantasy Writers Association, and has helped countless writers avoid industry pitfalls.
Alliance of Independent Authors: A membership association for self-publishing authors, ALLi champions the rights and interests of indie writers — for example, 2022 saw ALLi successfully campaign against Amazon's ebook return policy, which was then revised. 
The Creative Penn Podcast: Run by author and entrepreneur Joanna Penn, one of the most trusted voices in publishing, this podcast can help you keep up with industry news as well as technological developments, the latter being a topic Joanna is consistently curious about. 
Catapult's Don't Write Alone series: This series of essays published by Catapult aims to bring a sense of solidarity to writers dealing with similar struggles — check it out for essays relating to rejection, motivation, productivity, and craft improvement.
Writer's Digest: You probably don't need our recommendation to check out this popular magazine — its many years of website archives are a treasure trove of advice on countless subjects relating to writing and publishing a book.
Nathan Bransford: Author and former literary agent Nathan Bransford runs a blog that shares invaluable insights from the literary trenches. His resources on all things literary agent are great for any author new to the ways of traditional publishing.
Self-Publishing Insiders podcast: Draft2Digital's podcast tackles a wide range of self-publishing topics, from crafting a better book to marketing it successfully. Our favorite episode? The one featuring Reedsy's Ricardo Fayet, of course.
Smith Publicity's podcast: This podcast sees guests share tips on book marketing and publicity — topics have ranged from understanding reader niches to becoming an in-demand public speaker, amplifying marginalized voices, and establishing yourself as a thought leader.
Self-Publishing Show Live: One of our favorite conferences relating to indie publishing, SPS Live takes place annually in London. The largest of its kind across the Atlantic, you'll no doubt meet hundreds of enthusiastic, energetic indie authors at this conference — and us, of course! Come along to meet the Reedsy gang and get inspiration from your fellow authors.
---
The path to publication can have its tricky moments, but you're never on it alone. With all of the resources available on the internet, there's always someone you can turn to for advice. If you fancy hearing from us when we publish new guides and tips from the world of publishing, sign up to our newsletter here.