Last updated on May 29, 2023
How to Publish a Memoir: Get your Life Story on the Shelves
Once you've outlined and written your memoir, it's time to finally share your story with the world. As always, there are two primary paths to publication: the traditional route, where you pitch your memoir to agents and publishers, and the independent route, where you take publication into your own hands. Both are legitimate ways to get your book in the hands of readers, but they require different approaches and preparations.
In this article, we will explore both ways of publishing your memoir so that you can make an educated decision based on your ambition and preferences, and finally bring your story to life.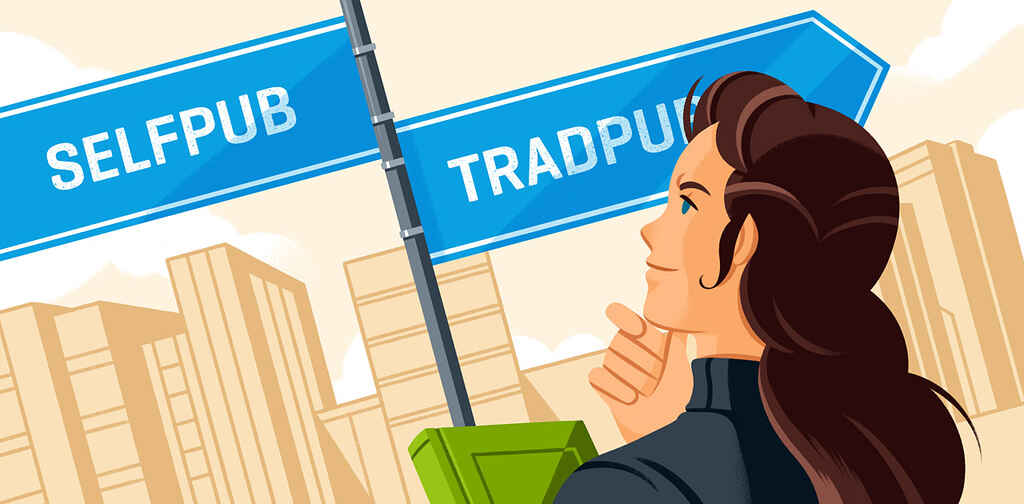 Self-Publishing vs. Traditional Publishing
Make the informed choice with our free 10-day course.
Choosing between traditional or self-publishing
As a general trend, most of the memoirs picked up by traditional presses tend to be written by celebrities or authors whose stories will naturally appeal to a broad audience.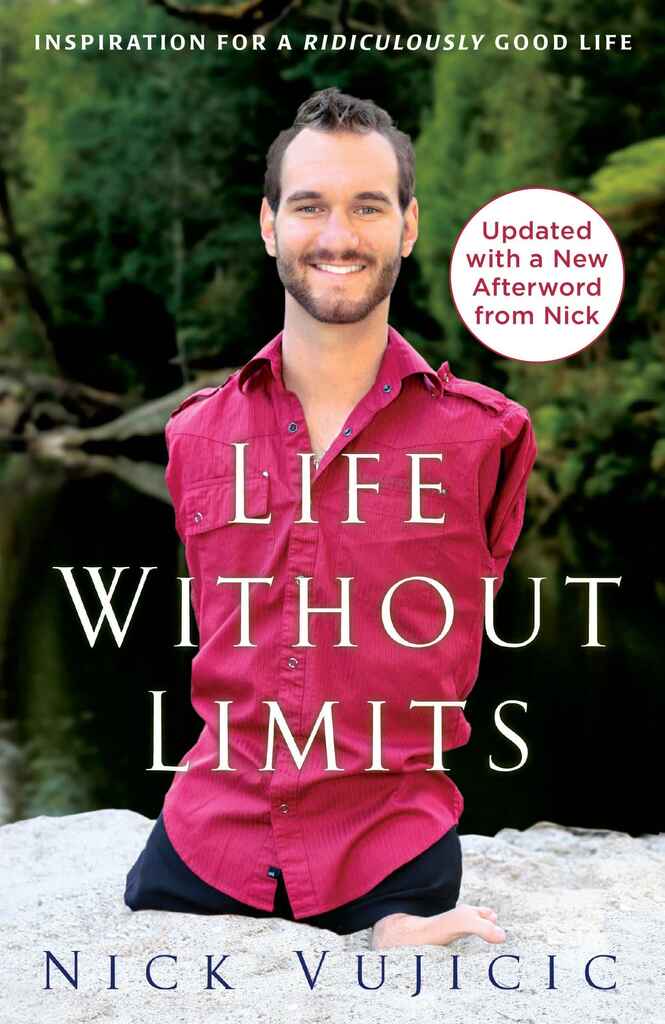 An example of this would be Nick Vujicic, a Christian evangelist and motivational speaker whose 2010 memoir, Life Without Limits, chronicles his overcoming a disability to find great success. In Vujicic's case, his prior appearances as a live speaker and on television — combined with his inspirational story — would have made his memoir an appealing prospect for any publisher. 
Alternatively, authors may benefit from the indie route 一 and not just those struggling to get editors to take an interest in their memoirs. If your book caters to a specific, niche audience, you could end up making more royalties by self-publishing. For instance, John Chase's memoir You What?! targets a niche community of medical professionals with his humorous anecdotes and practical advice drawn from his four decades as a surgeon. Despite securing a publisher, he had to take marketing matters into his own hands to help the book succeed (more on this later). Had he self-published from the get-go, Chase may have seen a bigger portion of the sales land in his pocket.
Let's now look into the traditional path...
Getting your memoir published by a traditional press
If you want to sell your memoir to a traditional publisher, your first step is to pitch it to agents with a book proposal, just like you would for a nonfiction book. Of course, if you're famous or have a substantial following, publishers may consider signing your book without a proposal. But since most debut memoirists don't have such marketing leverage, let's look into how to write a great book proposal. 
🕵️ Still looking for literary representation? Check out our directory of memoir literary agents.
Write a proposal that agents can't resist
Your book proposal should detail everything from your memoir's overview and unique selling proposition to its intended audience and market potential. You'll have to show that there is a demand for it, and that you possess the qualities to help in promoting it.
How to Submit a Book Proposal
10 lessons on crafting a proposal that impresses agents and publishers.
The submission guidelines for what you should include in your proposals can vary significantly, so review the specific requirements of each agent or publisher you pitch it to. That said, most memoir proposals should include: 
An overview
The overview is a high-level pitch of memoir's concept, which has to whet the agent's appetite for it. It serves the same purpose as the hook and synopsis in query letters, though it's usually longer. Avoid excessive preamble and refrain from revealing the entire story. Instead, highlight the memoir's unique value proposition, leaving agents with intriguing questions that they want to explore further. 
For example, here are some great open questions from the book description of Lee Lawrence's memoir, The Louder I Will Sing: 
What would you do if the people you trusted to uphold the law committed a crime against you? Who would you turn to? And how long would you fight them for?
You'll want to achieve something similar. Something that grabs the agent's attention and makes them want to know more about you… 
Author bio
Next, you'll need to provide a brief description of your author credentials, emphasizing your background and the reasons why you are the ideal person to share this story. Additionally, showcase the strength of your author platform, underscoring its audience potential (e.g., "My Substack following is over 7,000 readers and I've been a guest on more than 20 podcasts.")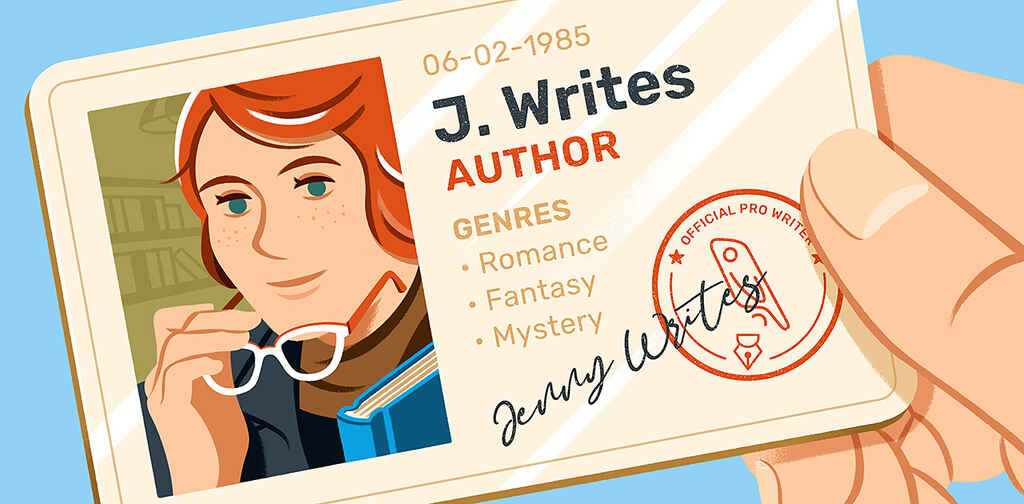 Grab our Author Bio Template
Use this to write an awesome "about me" in less than 5 minutes.
Target market
You'll also have to specify your memoir's subgenre, as well as the intended audience. A few popular types are travel, sport, and family memoir, but there are plenty of other memoir examples and categories. As for your target audience, think in terms of age group, gender, interests, or specific lifestyle represented in your memoir (e.g., first-generation immigrants, yoga fanatics, or video game nerds.)
One way to define your target audience is by filling out this sentence:
My book will resonate with [audience] who are interested in [topic] by telling them about [story].
It never hurts to include some statistics or market data as well. Here's an example:
"Packed with exciting stories about my time crossing India by foot, my memoir will resonate with millennials interested in conscious traveling. Millennials constitute the largest adult cohort globally, with 224 million in Western countries alone. Recent data indicates that 82% of them prefer travel experiences that minimize their impact on the environment."
Once you've clearly defined your target market, you can help agents and publishers envision a tailored and effective marketing strategy for it. 
Marketing plan
Share anything and everything you have at your disposal to promote your book. If you have a sizable mailing list, the ability to book podcasts and media appearances, rave reviews and endorsements from other authors or magazines, make sure you include it in your marketing plan.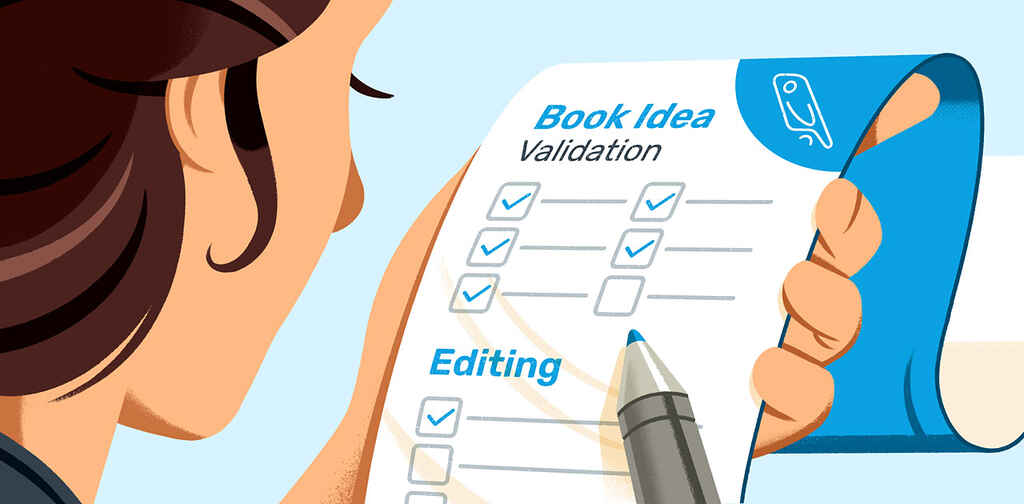 Reedsy's Book Marketing Checklist
Tick all the boxes, from ads to networking to social media and beyond.
A sample chapter
Finally, publishers want to be sure your writing is actually solid, so you'll likely have to attach a sample chapter. As long as you have outlined your memoir effectively, the first chapter is a great chance to showcase your writing skills as well as your story's potential, as it usually starts with a moment of high emotion.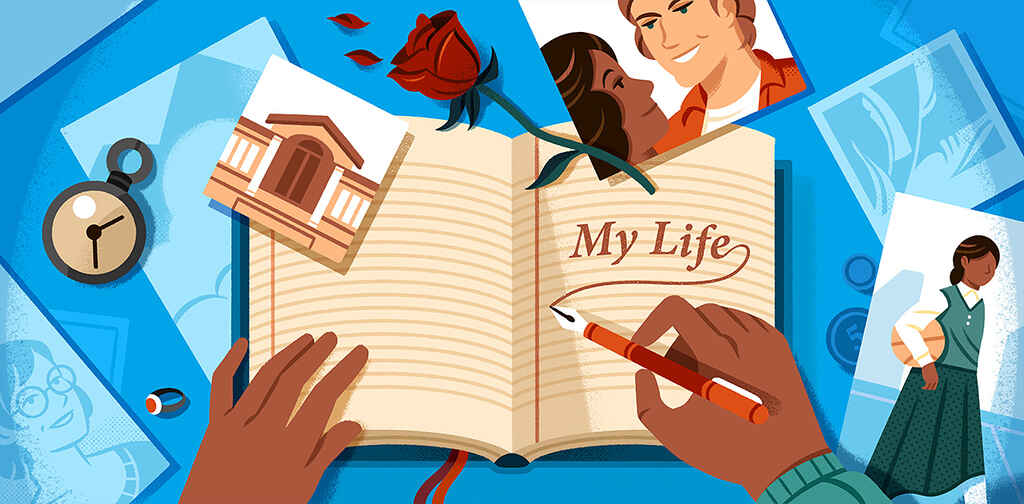 Memoir Outline Template
Craft a memorable memoir with our step-by-step template.
Some authors will work with a ghostwriter to write their book proposal, even if they don't plan to work with a ghost later. Not only do they learn from the ghostwriter's knowledge of the submission process, but they also benefit from the interviews that are conducted, as well as their guidance in structuring a compelling memoir.
Working with ghostwriters on a proposal is significantly more affordable than a full ghostwriting project — it's a great way to get the input of a real professional without breaking the bank to get them to write it. This may be a good middle-ground option.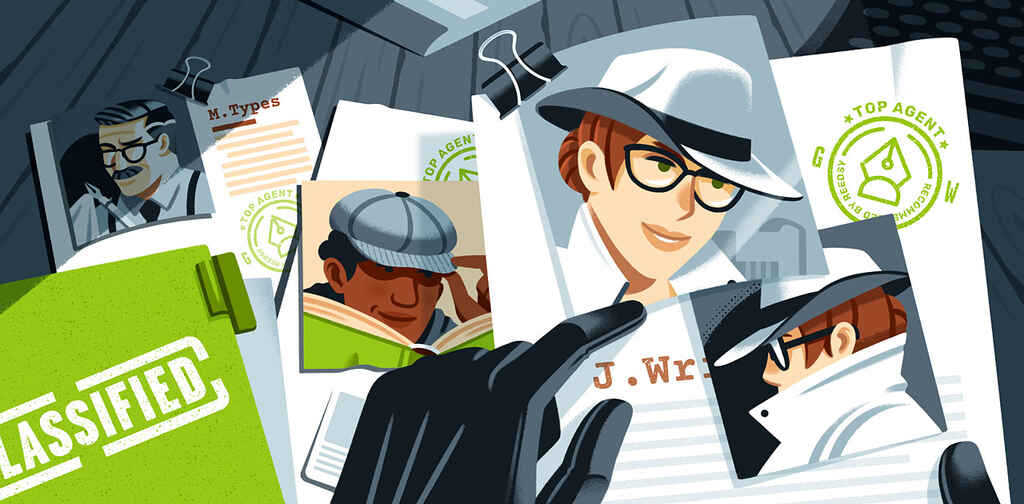 Find a ghost you can trust
Your mission? A fantastic book. Find the perfect writer to complete it on Reedsy.
Avoid vanity presses like the plague
If you're going down the traditional path, beware of vanity presses and publishing scams. These are publishers who request upfront payment for various production costs, such as editing and cover design. Their services fall short compared to reputable publishers, but they still retain a significant portion of the royalties from potential book sales. 
A vanity press will try to convince you that the world needs your story and that you are a literary sensation in the making, while happily taking your money to publish your work. In other words, they'll often capitalize on your aspirations of becoming a published author, while leaving you with the short end of the stick. 
❓
Are you dealing with a publishing scam?
Take this quick quiz to see if you're dealing with a legit publishing company.
If you'd rather publish faster, exercise greater creative control, and keep more of the royalties from your book sales, you could self-publish your memoir instead.
Self-publishing your memoir
We've written extensively about how to self-publish a book and the pros and cons that come with it. Overall, you'll renounce some literary prestige and pay upfront to get your book produced to professional standards — but in the end, you'll retain creative rights, control, and more of the royalties. Plus, you'll be able to publish your memoir much quicker! 
But before putting your book out on the market, you'll have to make sure you've ironed out all the wrinkles.
Make sure your memoir is professionally edited and designed
Two of the most important things to consider when self-publishing a memoir are editing and cover design. 
Polish your prose with an editor
There are different types of editing you may want to consider, from assessing the memoir's pace and development to the nitty-gritty of checking its grammar, spelling, and syntax. 
For example, author Niyati Tamaskar hired former HarperCollins editor Adam Rosen right here on Reedsy's platform, and he helped her improve the pacing and tension of her breast cancer memoir by sensitively cutting parts that didn't move the narrative forward. In another case, Reedsy editor Margaret Diehl helped Ahiddibah Tsinnie "find the heart" of her mental health memoir and restructure the chronology of the narrative before copy-editing her manuscript.
With the average word count of a memoir ranging between 80,000 and 90,000 words, a professional editor and proofreader may cost you around $1,900. For a deeper look at the cost of editing, check our post and play around with the pricing calculator to get an average quote.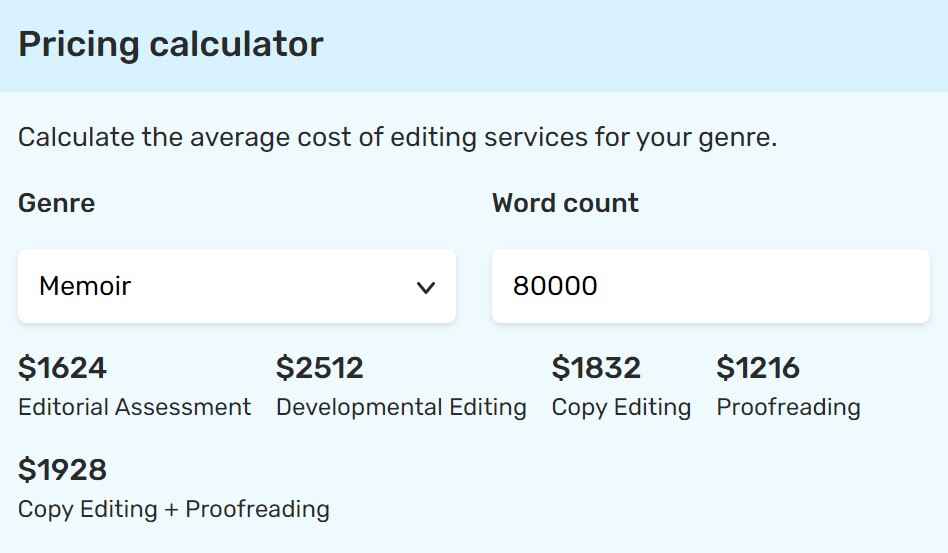 Get a cover that helps tell your story
Cover design is also critical to ensuring your memoir appeals to existing fans of the genre (by playing into current visual tropes and signifiers) and has a chance to compete against comparative titles on online and physical retailers. Based on our averages, you can hire a pro designer to create your cover for under $750.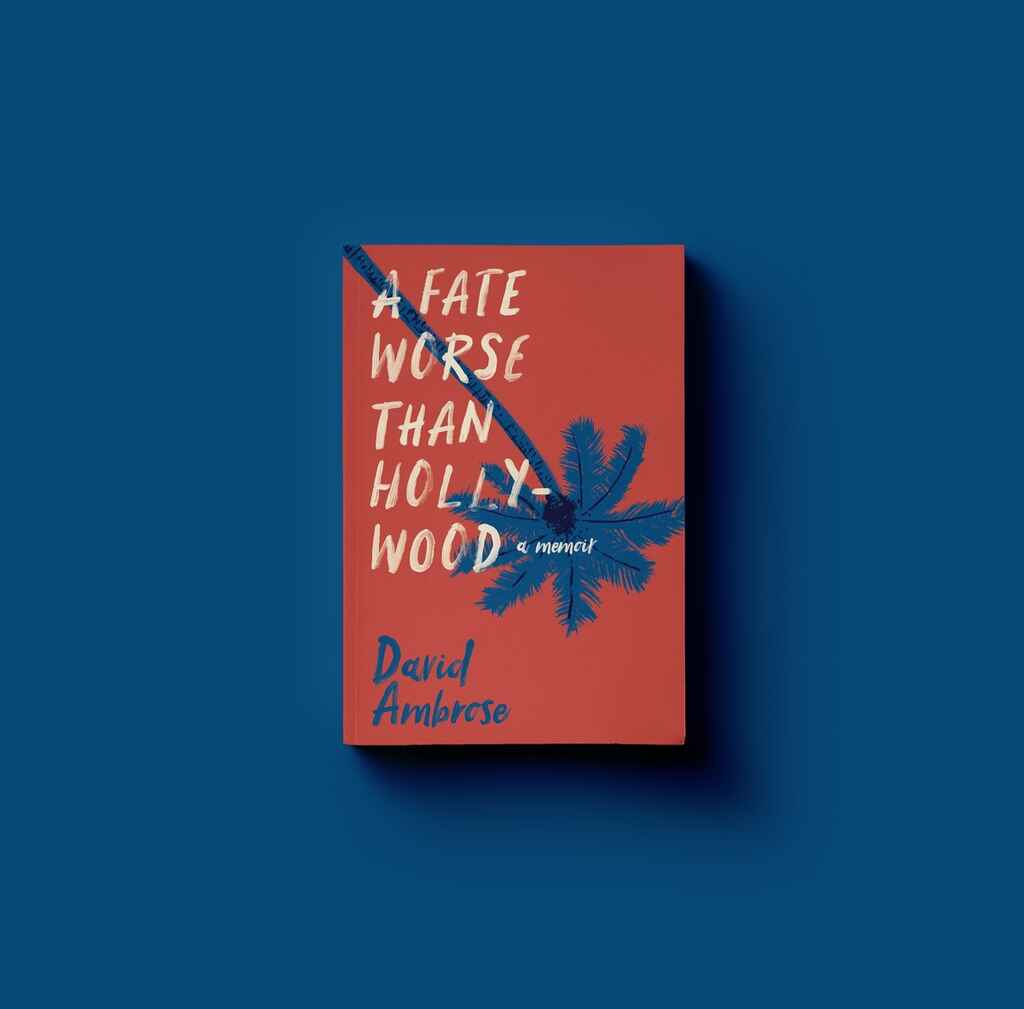 Having polished your memoir both inside and out, it's time to get it printed and into the hands of readers.
Choose a suitable retailer and printer
When it comes to self-publishing, you can maximize your earnings by releasing your book in ebook format. This format provides numerous benefits — it is both convenient and cost-effective to create, and it offers attractive royalty rates, especially on retailers like Amazon. With a well-crafted marketing strategy to boost your digital exposure, the ebook version of your book has the potential to generate the highest financial returns (more on this later.)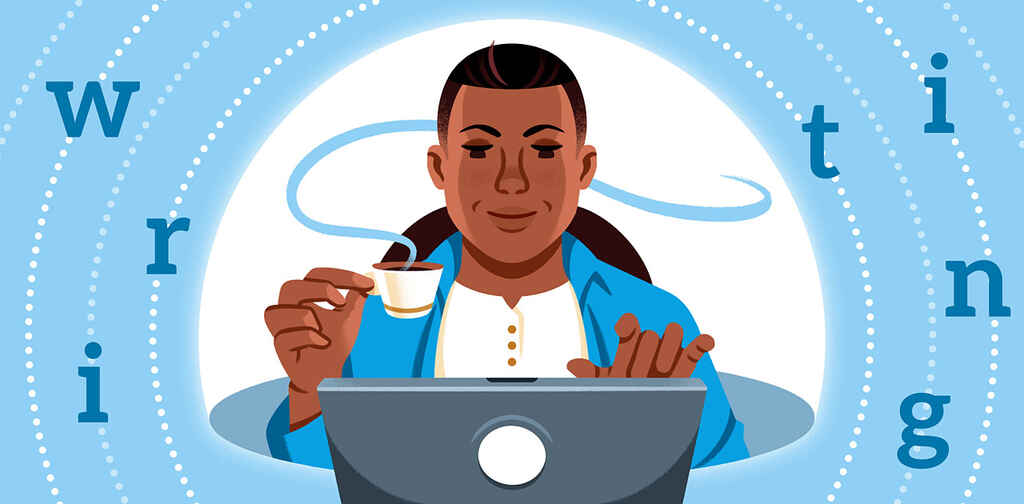 The Reedsy Book Editor
Format your manuscript for print or EPUB with a single click.
If, however, you want your readers to be able to see, touch, and smell your book, you'll have to pick a book printing service. There are two options available: offset printing and print-on-demand. Offset printing involves producing a large bulk order in advance, which you then have to sell and ship to customers yourself. On the other hand, print-on-demand allows you to list your book on online retailers, and copies are printed and shipped as orders are received. If you're just starting out as an author, the latter is probably a safer option. 
Read our post on the best print-on-demand services, to learn about their print quality, cost, distribution network, and most importantly, the royalties offered on sales. In general, KDP Print, IngramSpark, and Bookvault are good POD services for predominantly text-based trade books such as memoirs.
Writing and publishing a memoir is a lot of work, but it's equally crucial to ensure that your story reaches the hands of readers who can connect with it and benefit from it. This is where a well-crafted marketing plan comes in…
Create an effective marketing plan
There are many memoirists who sell a few copies of their book through word-of-mouth, friends and family, and other social networks, but see their sales stale soon after. If you want to give your memoir a proper chance, you'll need a serious marketing plan (possibly one that starts ahead of your book launch!)
There are several steps to successfully market your book, but some of the key factors are getting high-quality reviews, understanding the workings of the Amazon algorithm, and leveraging social media ads. If you're not sure where to start or don't have the time to put together a compelling marketing plan, you can work with a professional marketer. 
As an example, John Chase collaborated with Reedsy's Rachel Cone-Gorham, former marketing director at Penguin Random House, to revive the sales of his medical memoir. She helped him collect medical reviews, tweak his Amazon book description, and run Facebook retargeting ads, which resulted in a significant increase in sales, jumping from 420 copies sold in the first year to 4,700 copies sold the second year.
Give your book the help it deserves
The best editors, designers, and book marketers are on Reedsy. Sign up for free and meet them.
Learn how Reedsy can help you craft a beautiful book.
Whether you go the traditional or DYI route, publishing a memoir requires a great deal of planning and effort. But if your story is powerful and you've played your cards right, you may have the opportunity to impact people's lives while also reaping some nice financial rewards.