Last updated on Apr 14, 2023
How to Write a Memoir: Turn Your Personal Story Into a Successful Book
Writing a memoir can be a meaningful way to reflect on your life's journey and share your unique perspective with people around you. But creating a powerful (and marketable) book from your life's memories — one that can be enjoyed by readers across the world — is no easy task. 
In this article, we'll explore the essential ingredients that make up an impactful and commercially viable memoir and provide you with tips to craft your own.
Here's how to write a memoir in 6 steps: 
1. Figure out who you're writing for
Before you take on the challenge of writing a memoir, make sure you have a clear goal and direction by defining the following:
What story you're telling (if you're telling "the story of your life," then you may be looking at an autobiography, not a memoir),
What the purpose of your memoir is,
Which audience you're writing it for.
Some authors write a memoir as a way to pass on some wisdom, to process certain parts of their lives, or just as a legacy piece for friends and family to look back on shared memories. Others have stronger literary ambitions, hoping to get a publishing deal through a literary agent, or self-publishing it to reach a wide audience. 
Whatever your motivation, we'd recommend approaching it as though you were to publish it. You'll end up with a book that's more polished, impactful, and accessible 一 even if it'll only ever reach your Aunt Jasmine.
🔍 How do you know whether your book idea is marketable? Acclaimed ghostwriter Katy Weitz suggests researching memoir examples from several subcategories to determine whether there's a readership for a story like yours.
Know your target reader
If you're not sure where to start it doesn't hurt to figure out your target audience 一 the age group, gender, and interests of the people you're writing it for. A memoir targeted at business execs is a very different proposition from one written to appeal to Irish-American baseball fans. 
If you want a little help in asking the right questions to define your audience, download our author market research checklist below.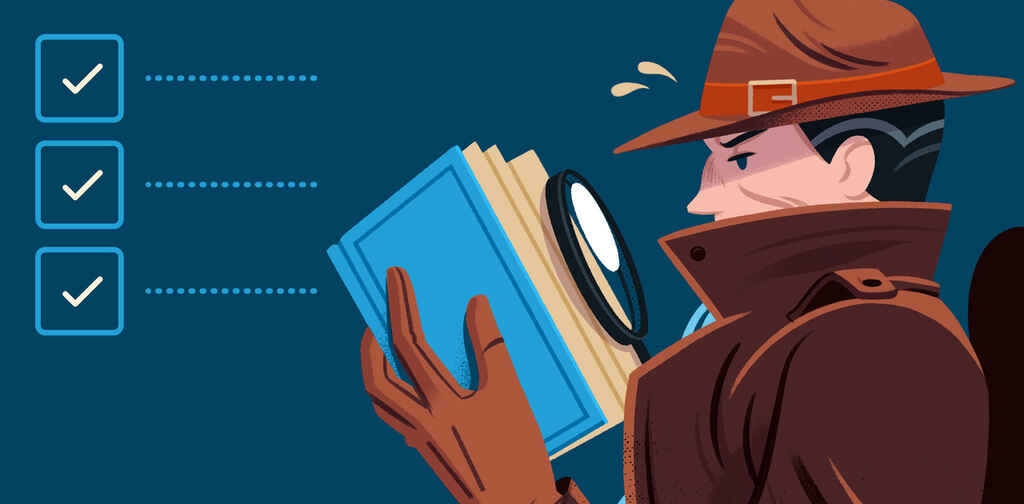 Market Research Checklist
Find your ultimate target audience with our checklist.
Now that you know who you're writing for, you need to clearly define which (yummy) slice of your life you want to share with them. 
2. Narrow down your memoir's focus
When writing a memoir, there's always the temptation to cover broad periods of your life, from that time in first grade when Mrs. Taylor laughed at your painting, to your third divorce, and everything in between. But remember, this is not a biography. You should try to choose specific experiences or aspects of your life that form a red thread or a central theme. The narrower the focus, the better your memoir will resonate with others. 
For example, a memoir could be about the time you hiked the Appalachian Trail, became a Jiu-Jitsu master, or volunteered in a refugee camp. Naturally, anecdotes from other parts of your life may intertwine with your main narrative, but there needs to be a focused center to your book.
Not only will a narrower slice of life help you concentrate your efforts, it will also make it easier to shift the focus from your personal story to specific, relatable things you experienced, making it easier for readers to care and take something away from the book.
A broader theme readers can relate to
Unless you're a celebrity, you can't expect people to just want to read your memoir 一 you have to give them a reason to carve time out of their busy schedule and sit with your book. People are drawn to stories that they can relate to or that teach them something about themselves and the world. 
So, before you get to writing, identify the broader themes behind your personal experiences and center the book around them. For example, a story about hiking the Appalachian Trail could be a story about spiritual growth. A book about learning Jiu-Jitsu may be about building confidence and overcoming fear. A memoir about working with refugees could be about cultivating empathy and overcoming structural inequality. 
These are themes that people from different ages, gender, and cultures can relate to. They will make your memoir much more universal. Figure out what readers can learn from your experiences, whether that's something about resilience, trauma, parenting, self-discovery, or other, and center your book around that.    
💡 Listen to 3-time memoir author Paul Bradley Carr explain the importance of nailing your memoir's focus from the get-go in this advice-packed Reedsy Live.
At this point, you're probably fired up and stretching your fingers to start writing. But there are a few more steps to take to ensure you're set up for success. 
3. Distill the story into a logline 
Memory lane isn't a straight path — it's a winding road with many off-ramps and distractions. So before you start drafting, make a note of where you're going by encapsulating your memoir in a sentence or two. Ask yourself: if I were to pitch it to a stranger on an elevator, how would I summarize it? The purpose of this exercise is to help you weave the main themes into a clear narrative arc, which is essential to turn your life into a captivating story. 
Here are some example loglines from famous memoirs for inspiration: 
| | |
| --- | --- |
| Memoir | Logline |
| Open by Andre Agassi | Open chronicles Agassi's journey from a much hated childhood tennis practice, to become one of the greatest players in the sport, exploring his struggles with identity, relationships, and purpose. |
| Walden by Henry David Thoreau | Walden documents Thoreau's two-year experiment in simple living and self-sufficiency in a cabin near Walden Pond, exploring themes of solitude, self-reliance, and personal growth. |
| Educated by Tara Westover | Educated recounts Tara's journey from struggling to pursue higher education due to her strict, religious parents, to earning a PhD from Cambridge University. It explores themes of family, education, and perseverance in the face of adversity. |
Take some time with your logline and whittle your story down to its purest form. If it helps, start by writing what you think the back cover blurb will be. Then boil it down further and further, until you can finally pitch it in just a few sentences.
The logline is the North Star that will guide you as you start to collect the moments of your life to include in the book. 
4. Choose the key moments to share
Now that you have a direction and some central themes, it's time to pick the best tales from your buffet of life experiences. It's natural to look back at your life chronologically and select memories in a linear fashion, but really, what's important is to pick the most meaningful moments, whether big or small, that propel your memoir forward.
For example, Trevor Noah's Born a Crime is a collection of stories about growing up as a mixed-raced child in Apartheid South Africa. The book shares how Noah questioned his mother's religious beliefs, spoke multiple languages to bridge cultural differences, made and sold CDs to escape poverty, and more. Each story is a different window into his world and how it shaped him, but all of them build on the book's central themes of faith, identity, and resilience.
Look for moments of high emotion
When you're mining your memory for stories, look for those with moments of high emotion and meaning. Whether it was a funny, sad, or embarrassing memory, the ones that shaped who you are and how you see the world tend to be the most emotionally charged.
To discern the gems from mediocre stories, consider working with a professional editor and take advantage of their editorial wisdom.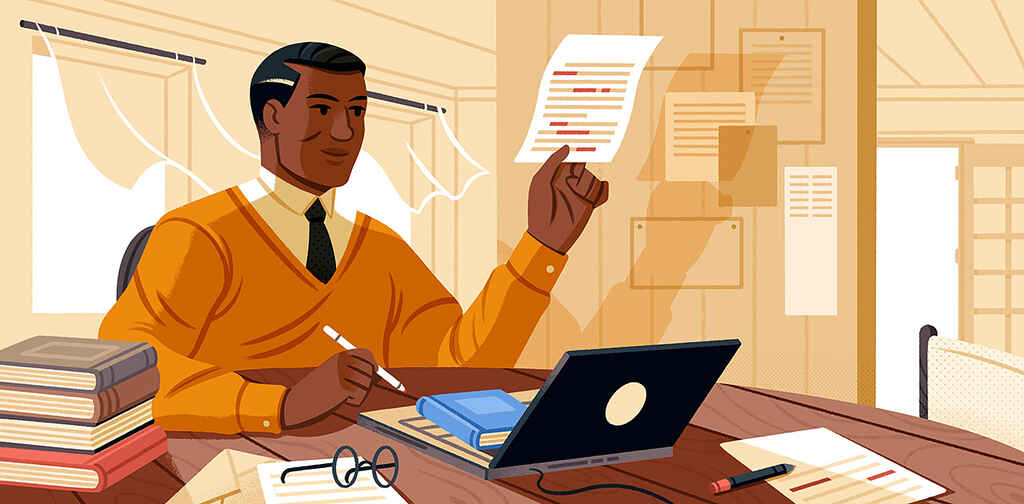 Polish your book with expert help
Sign up, meet 1500+ experienced editors, and find your perfect match.
Now close your eyes, and dig deep into your memories to repaint your stories on the blank page as colorfully (and accurately) as possible. 
5. Don't skimp on the details and dialogue
To make your memoir deeply engaging, experiment with different storytelling techniques and use sensory details, actions, and dialogue, as opposed to explicitly stating what you did or how you felt. This falls into the classic writing advice of 'Show, don't tell.'
When revisiting your memories, be thorough in your research and try to collect as many details as possible: 
Read back your journal entries (if you kept one) to see how you felt in the moment.
Get your hands on photos or videos from that period in your life (either digital or analog.)
Interview your family members, friends, and other people relevant to your story.
Revisit locations and settings from the past that you plan on writing about.
Look up anything that can be verified or fact-checked (e.g. dates, social media posts, or world news.)
Once you've collected the raw material, organize these memories in a way that makes sense for you. Being systematic in your research will pay serious dividends when you actually start working on your manuscript.
You're allowed some creative license with dialogue
One thing that is particularly important to get right is dialogue. Obviously, you don't have to write dialogue exactly as it happened — our memories are fallible after all. However, you do need to accurately capture the essence of what was said (and how). As long as you're faithful to what happened (or at least honest about how you experienced it) you can take some liberties with the precise wording. 
To write believable dialogue, take inspiration from your favorite writers, or take our free course below for tips.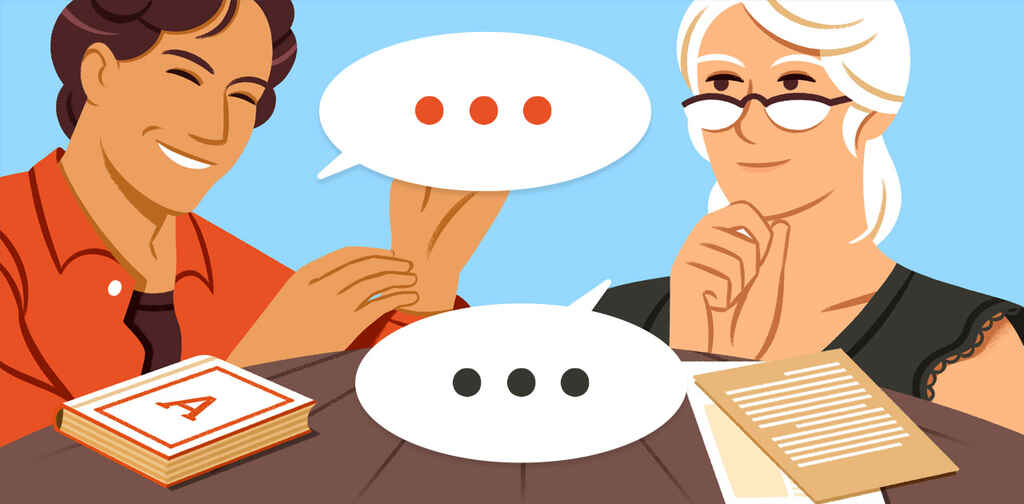 How to Write Believable Dialogue
Master the art of dialogue in 10 five-minute lessons.
😱 Inevitably, when you write about other people there's always a risk of portraying them in a way they don't appreciate. As general advice, tell them you're writing this story, or prepare to lose some relationships. And if you're really pushing some boundaries, discuss it with your lawyer! 
Next, it's time to look inwards and flesh out a compelling and relatable protagonist: you!  
6. Portray yourself honestly
The best memoirs read like novels, which means they hinge on the protagonist's voice and personality 一 their quirks, values, and goals, and how they rise to life's challenges. Just as in a novel, your memoir needs a relatable protagonist that undergoes some change.
It takes a good dose of courage to portray yourself as a multidimensional character 一 one with both strengths and weaknesses, one who sometimes wins and sometimes loses. 
Do background work on yourself
To infuse a dose of humanity to your own character, you'll have to do the background work as if you were a character in a novel. Take note of everything from your physical appearance, cultural background, psychological traits, and more. This exercise will help you bring to surface details about your personality that you'd otherwise look over, and depict a much more well-rounded protagonist. To facilitate the process, use our free character development template which will guide you with specific prompts and questions.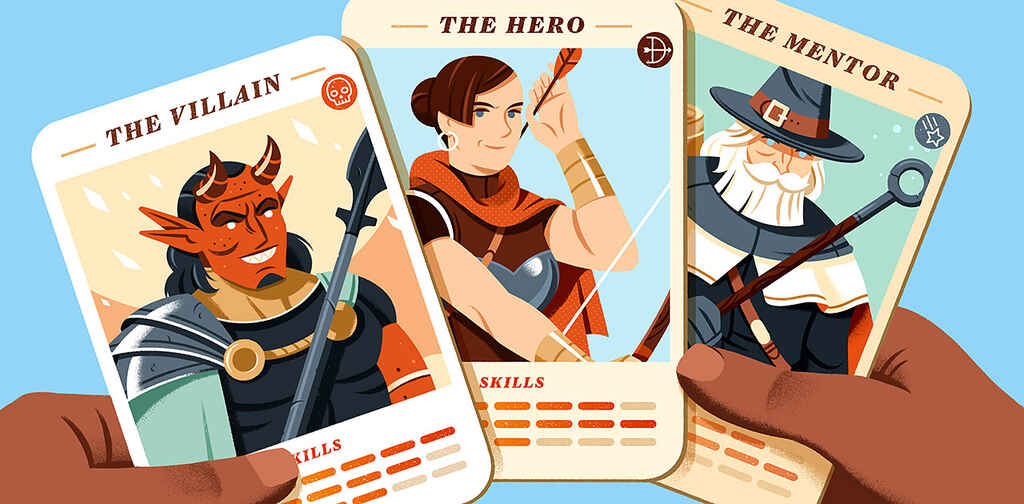 Reedsy's Character Development Template
A story is only as strong as its characters. Fill this out to develop yours.
Define your character's arc
Additionally, it's helpful to define your own character's arc 一 how you've matured through the life experiences highlighted in the memoir. There are specific steps you can follow to define your personal hero's journey, but among other questions, you'll have to answer: 
What inciting incident set you on a journey?
What were the obstacles you encountered?
Which mentors helped you along the way?
What were the lessons you needed to learn?
How have you changed as a result?
These questions will help you strengthen your memoir's narrative, hooking the readers in like the best novels do. 
To give an example, Cheryl Strayed's journey in Wild begins after the death of her beloved mother and other family problems, which lead her on a path of self-destruction, culminating in a divorce and addiction to heroin. Having reached the bottom, she decides to hike the Pacific Crest Trail for three months in order to find herself. The path is filled with challenges 一 from her hiking inexperience, to losing her boots, to fellow hikers warning her that it's not safe to go on alone. Through resilience (and some help) she is able to overcome her physical and emotional challenges, find forgiveness and rediscover her inner strength.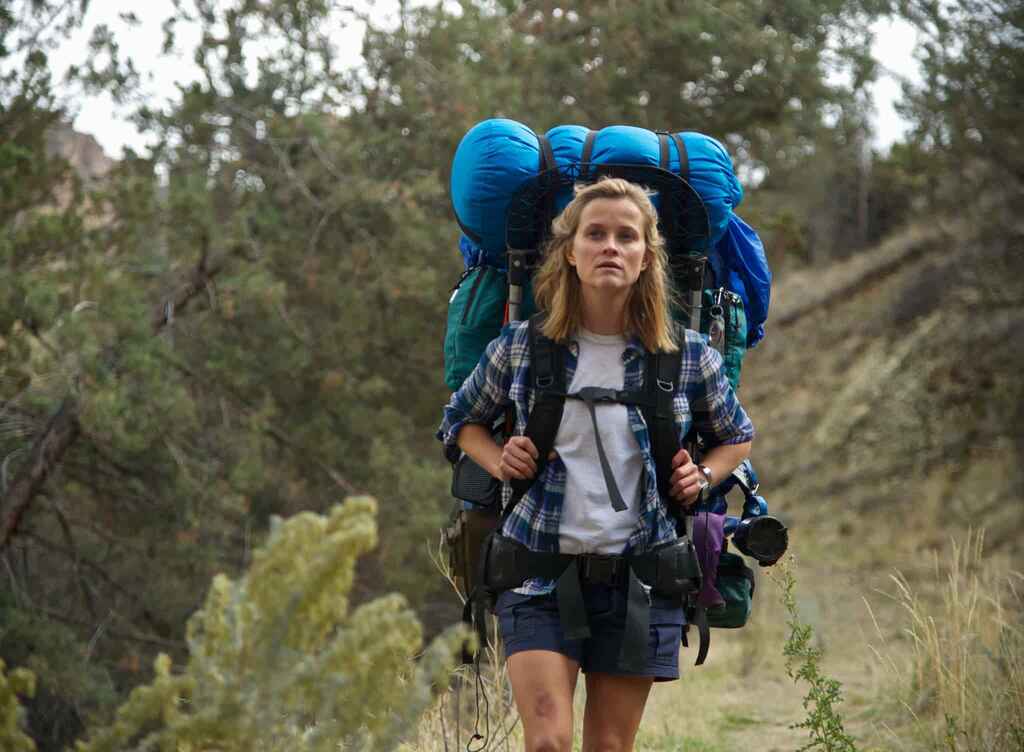 Take inspiration from Wild and other memoirs, and deconstruct how your own experiences might fit into these all-important story elements. 
---
You now have all the ingredients: a specific memoir topic that touches on universal themes (as summarized by your logline), a selection of vivid and relevant memories, and a multidimensional character with an interesting story arc. It's time to put it all together by outlining the structure of your memoir, which is exactly what we'll cover in our next post.