Last updated on Jun 23, 2023
How to Write a Novel: 13-Steps From a Bestselling Writer [+Templates]
This post is written by author, editor, and ghostwriter Tom Bromley. He is the instructor of Reedsy's 101-day course, How to Write a Novel.
Writing a novel is an exhilarating and daunting process. How do you go about transforming a simple idea into a powerful narrative that grips readers from start to finish? Crafting a long-form narrative can be challenging, and it requires skillfully weaving together various story elements.
In this article, we will break down the major steps of novel writing into manageable pieces, organized into three categories — before, during, and after you write your manuscript.
How to write a novel in 13 steps:
1. Pick a story idea with novel potential
Every story starts with an idea.
You might be lucky, like JRR Tolkien, who was marking exam papers when a thought popped into his head: 'In a hole in the ground there lived a hobbit.' You might be like Jennifer Egan, who saw a wallet left in a public bathroom and imagined the repercussions of a character stealing it, which set the Pulitzer prize-winner A Visit From the Goon Squad in process. Or you might follow Khaled Hosseini, whose The Kite Runner was sparked by watching a news report on TV.
Ideas come in all shapes and sizes: they can appear when you least expect them, so making a note is important. One writer claims that if you don't write an idea down in five minutes, you'll forget it. I don't know if that is true, but it's a good maxim to have in mind! 
Many novelists I know keep a notebook of ideas both large and small 一 sometimes the idea they pick up on they'll have had much earlier, but whatever reason, now feels the time to write it. Certainly, the more ideas you have, the more options you'll have to write. 
✍️ Need a little inspiration? Check our list of 30+ story ideas for fiction writing, our list of 300+ writing prompts, or even our plot generator.
Is your idea novel-worthy?
How do you know if what you've got is the inspiration for a novel, rather than a short story or a novella? There's no definitive answer here, but there are two things to look out for 
Firstly, a novel allows you the space to show how a character changes over time, whereas a short story is often more about a vignette or an individual moment. Secondly, if an idea is fit for a novel, it'll nag away at you: a thread asking to be pulled to see where it goes. If you find yourself coming back to an idea, then that's probably one to explore.
I expand on how to cultivate and nurture your 'idea seeds' in my free 10-day course on novel writing.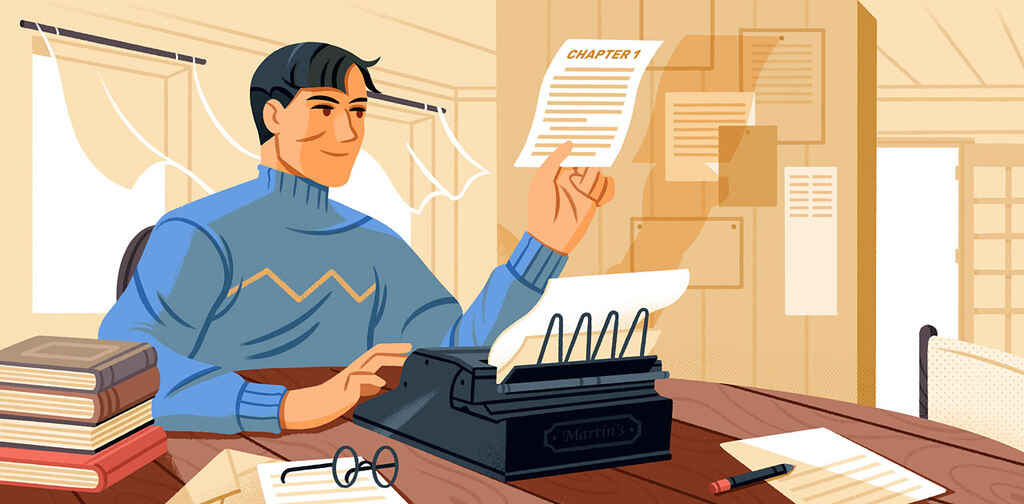 How to Write a Novel
Author and ghostwriter Tom Bromley will guide you from page 1 to the finish line.
Another starting point (or essential element) for writing a novel will come in the form of the people who will populate your stories: the protagonists.
2. Develop your main characters
My rule of thumb in writing is that a reader will read on for one of two reasons: either they care about the characters, or they want to know what happens next (or, in an ideal world, both). Now different people will tell you that character or plot are the most important element when writing. 
In truth, it's a bit more complicated than that: in a good novel, the main character or protagonist should shape the plot, and the plot should shape the protagonist. So you need both core elements in there, and those two core elements are entwined rather than being separate entities.
Characters matter because when written well, readers become invested in what happens to them. You can develop the most brilliant, twisty narrative, but if the reader doesn't care how the protagonist ends up, you're in trouble as a writer. 
As we said above, one of the strengths of the novel is that it gives you the space to show how characters change over time. How do characters change? 
Firstly, they do so by being put in a position where they have to make decisions, difficult decisions, and difficult decisions with consequences. That's how we find out who they really are. 
Secondly, they need to start from somewhere where they need to change: give them flaws, vulnerabilities, and foibles for them to overcome. This is what makes them human — and the reason why readers respond to and care about them.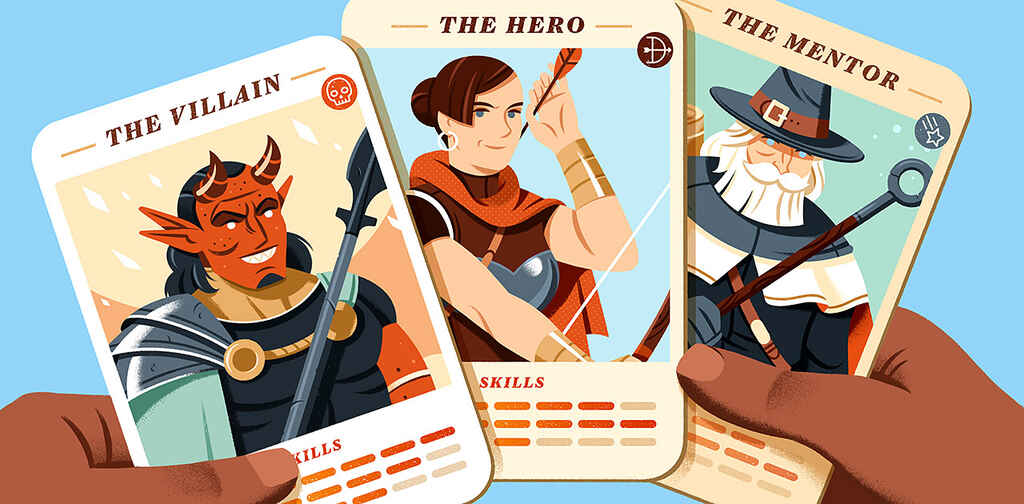 Reedsy's Character Profile Template
A story is only as strong as its characters. Fill this out to develop yours.
🗿 Need more guidance? Look into your character's past using these character development exercises, or give your character the perfect name using this character name generator.
As said earlier, it's important to have both a great character and an interesting plot, which you can develop by making your character face some adversities.
3. Establish a central conflict and stakes
That drama in the novel is usually built around some sort of central conflict. This conflict creates a dramatic tension that compels the reader to read on. They want to see the outcome of that conflict resolved: the ultimate resolution of the conflict (hopefully) creates a satisfying ending to the narrative.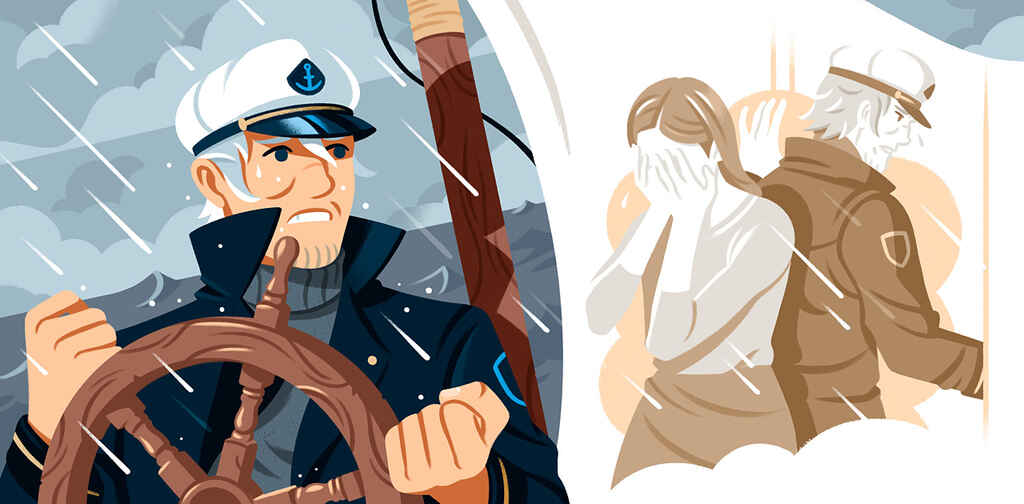 Conflicts come in many types but in two main forms: external and internal. External conflict is one between the protagonist and an antagonist of some sort — be it a rival lover, a fire-breathing dragon, an oppressive system. Internal conflict is where the focus of the struggle is within that individual — the struggle of competing life choices, say, or overcoming addiction. That might not sound as dramatic, but written well, internal conflict can often be even more powerful. 
A character changes, as we said above, when they are put in a position of making decisions with consequences. Those consequences are important. It isn't enough for a character to have a goal or a dream or something they need to achieve (to slay the dragon): there also needs to be consequences if they don't get what they're after (the dragon burns their house down). Upping the stakes heightens the drama all round.
Now you have enough ingredients to start writing your novel, but before you do that, it can be useful to tighten them all up into a synopsis. 
4. Write a logline or synopsis
So far you've got your story idea, your central characters and your sense of conflict and stakes. Now is the time to distill this down into a narrative. Different writers approach this planning stage in different ways, as we'll come to in a moment, but for anyone starting a novel, having a clear sense of what is at the heart of your story is crucial. 
There are a lot of different terms used here 一 pitch, elevator pitch, logline, shoutline, or the hook of your synopsis 一 but whatever the terminology the idea remains the same. This is to summarize your story in as few words as possible: a couple of dozen words, say, or perhaps a single sentence. 
This exercise will force you to think about what your novel is fundamentally about. What is the conflict at the core of the story? What are the challenges facing your main protagonist? What do they have at stake? 
If you need some help, as you go through the steps in this guide, you can fill in this template:
My story is a [genre] novel. It's told from [perspective] and is set in [place and time period]. It follows [protagonist], who wants [goal] because [motivation]. But [conflict] doesn't make that easy, putting [stake] at risk.
It's not an easy thing to do, to write this summarising sentence or two. In fact, they might be the most difficult sentences to get down in the whole writing process. But it is really useful in helping you to clarify what your book is about before you begin. When you're stuck in the middle of the writing, it will be there for you to refer back to. And further down the line, when you've finished the novel, it will prove invaluable in pitching to agents, publishers, and readers. 
📼 Learn more about the process of writing a logline from professional editor Jeff Lyons. 
Another particularly important step to prepare for the writing part, is to outline your plot into different key story points. 
5. Structure your plot
There's no right answer here as to how much planning you should do before you write: it very much depends on the sort of writer you are. Some writers find planning out their novel before start gives them confidence and reassurance knowing where their book is going to go. But others find this level of detail restrictive: they're driven more by the freedom of discovering where the writing might take them.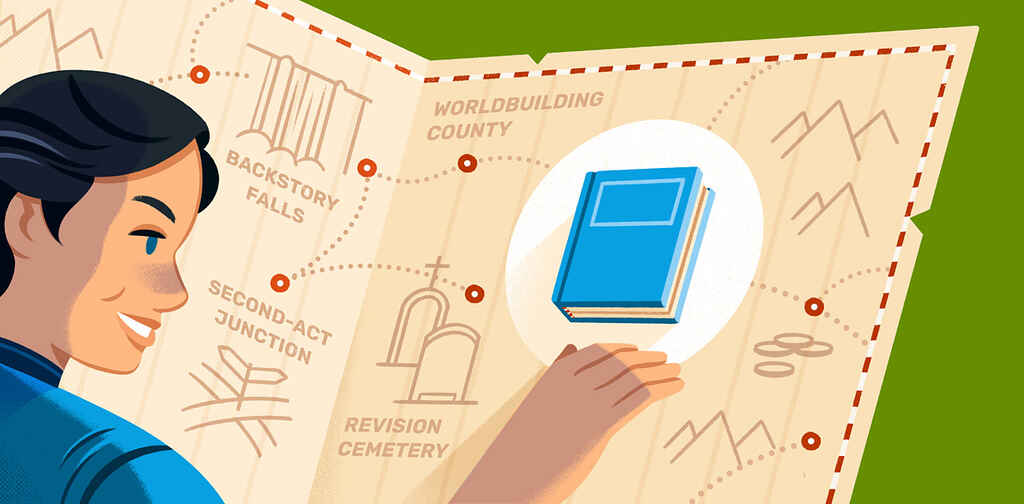 This is sometimes described as a debate between 'planners' and 'pantsers' (those who fly by the seat of their pants). In reality, most writers sit somewhere on a sliding scale between the two extremes. Find your sweet spot and go from there!
If you're a planning type, there's plenty of established story structures out there to build your story around. Popular theories include the Save the Cat model and Christopher Vogler's Hero's Journey. Then there are books such as Christopher Booker's The Seven Basic Plots, which suggests that all stories are one of, well, you can probably work that out.
Whatever the structure, most stories follow the underlying principle of having a beginning, middle and end (and one that usually results in a process of change). So even if you're 'pantsing' rather than planning, it's helpful to know your direction of travel, though you might not yet know how your story is going to get there.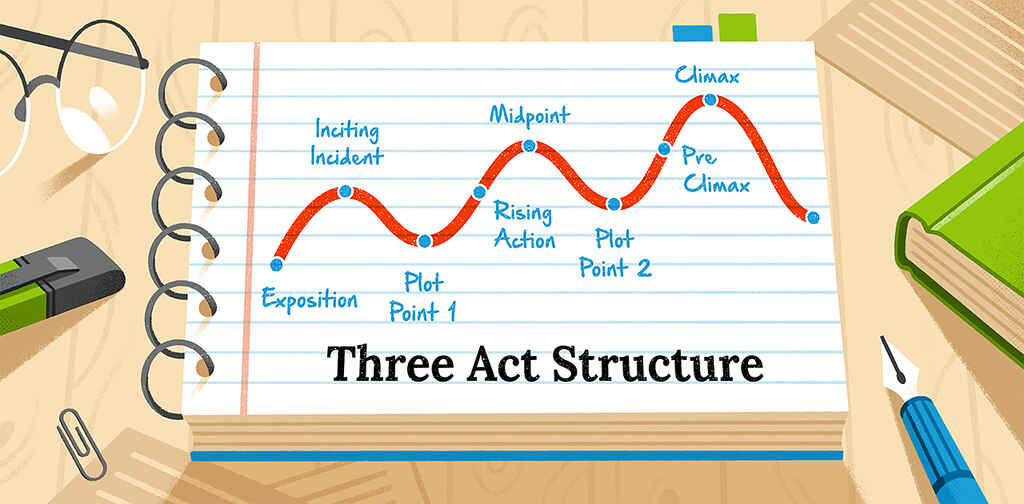 How to Plot a Novel in Three Acts
In 10 days, learn how to plot a novel that keeps readers hooked
Finally, remember what we said earlier about plot and character being entwined: your character's journey shouldn't be separate to what happens in the story. Indeed, sometimes it can be helpful to work out the character's journey of change first, and shape the plot around that, rather than the other way round. 
Now, let's consider which perspective you're going to write your story from. 
6. Pick a point of view
However much plotting you decide to do before you start writing, there are two further elements to think about before you start putting pen to paper (or finger to keyboard). The first one is to think about which point of view you're going to tell your story from. It is worth thinking about this before you start writing because deciding to change midway through your story is a horribly thankless task (I speak from bitter personal experience!)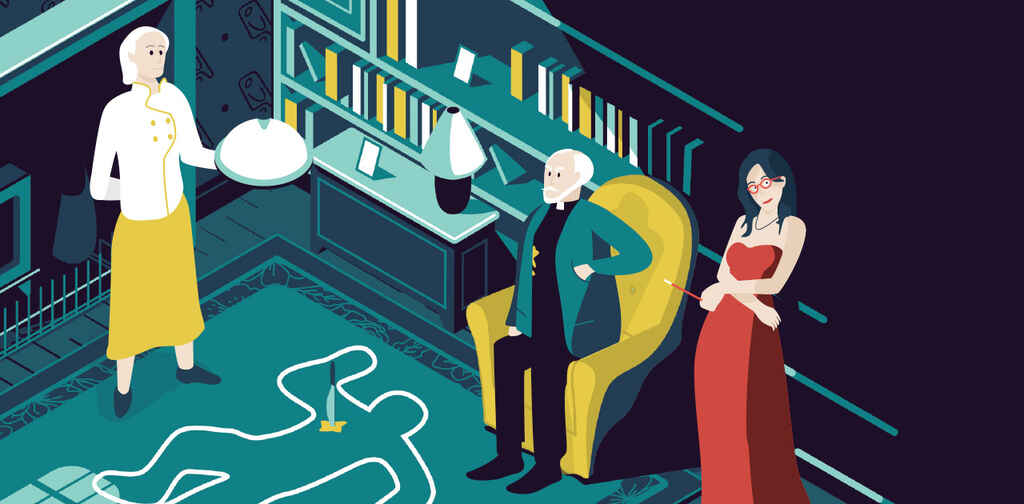 Understanding Point of View
Learn to master different POVs and choose the best for your story.
Although there might seem a large number of viewpoints you could tell your story from, in reality, most fiction is told from two points of view 一 first person (the 'I' form) and third person 'close' (he/she/they). 'Close' third person is when the story is witnessed from one character's view at a time (as opposed to third person 'omniscient' where the story can drop into lots of people's thoughts).
Both of these viewpoints have advantages and disadvantages. First person is usually better for intimacy and getting into character's thoughts: the flip side is that its voice can feel a bit claustrophobic and restrictive in the storytelling. Third person close offers you more options and more space to tell your story: but can feel less intimate as a result. 
There's no right and wrong here in terms of which is the 'best' viewpoint. It depends on the particular demands of the story that you are wanting to write. And it also depends on what you most feel comfortable writing in. It can be a useful exercise to write a short section in both viewpoints to see which feels the best fit for you before starting to write. 
🖊️
Which POV is right for your book?
Take our quiz to find out! Takes only 1 minute.
Besides choosing a point of view, consider the setting you're going to place your story in.
7. Choose a setting that benefits your story 
The final element to consider before beginning your story is to think about where your story is going to be located. Settings play a surprisingly important part in bringing a story to life. When done well, they add in mood and atmosphere, and can act almost like an additional character in your novel.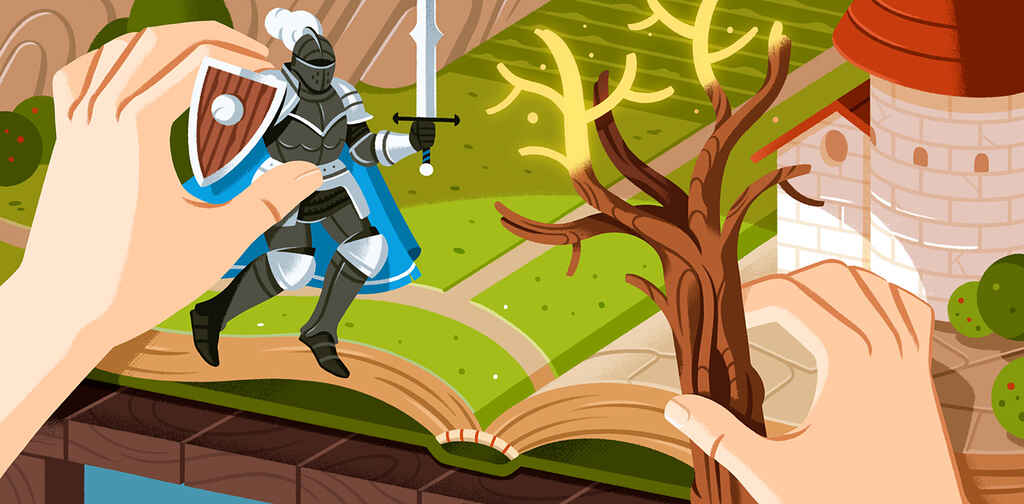 There are many questions to consider here. And again, it depends a bit on the demands of the story that you are writing. 
Is your setting going to a real place, a fictional one, or a real place with fictional elements? Is it going to be set in the present day, the past, or at an unspecified time? Are you going to set your story in somewhere you know, or need to research to capture properly? Finally, is your setting suited to the story you are telling, and serve to accentuate it, rather than just acting as a backdrop?
If you're writing a novel in genres such as fantasy or science fiction, then you may well need to go into some additional world-building as well before you start writing. Here, you may have to consider everything from the rules and mores of society to the existence of magical powers, fantastic beasts, extraterrestrials, and futuristic technology. All of these can have a bearing on the story, so it is better to have a clear setup in your head before you start to write.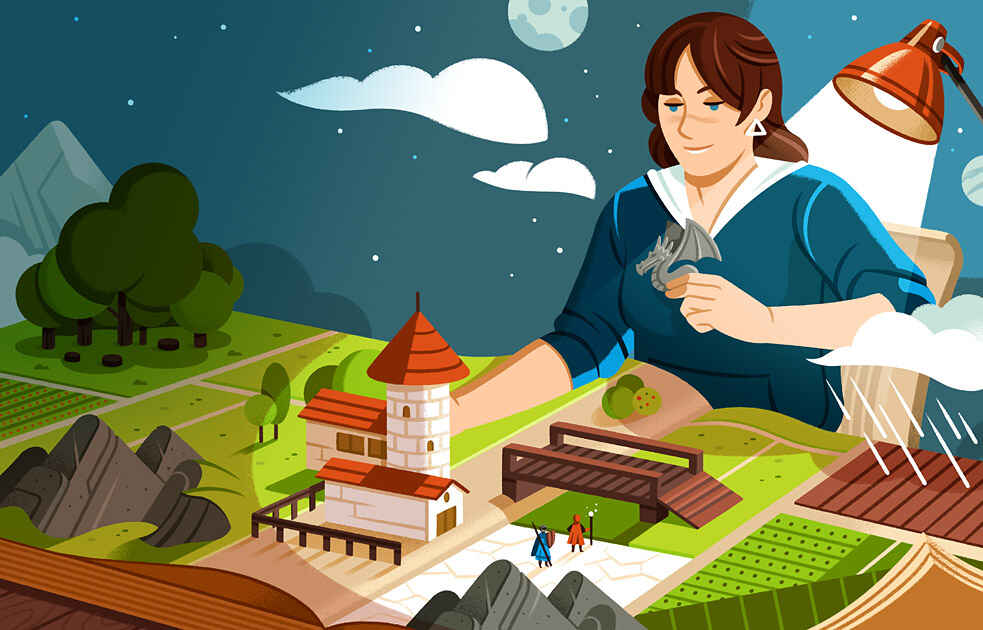 The Ultimate Worldbuilding Template
130 questions to help create a world readers want to visit again and again.
Whether your story is set in central London or the outer rings of the solar system, some elements of the descriptive detail remain the same. Think about the use of all the different senses — the sights, sounds, smells, tastes, and textures of where you're writing about. Those sorts of small details can help to bring any setting to life, from the familiar to the imaginary. 
Alright, enough brainstorming and planning. It's time to let the words flow on the page. 
8. Establish a writing routine
Having done your prep — or as much prep and planning as you feel you need — it's time to get down to business and write the thing. Getting a full draft of a novel is no easy task, but you can help yourself by setting out some goals before you start writing.
Firstly, think about how you write best. Are you a morning person or an evening person? Would you write better at home or out and about, in a café or a library, say? Do you need silence to write, or musical encouragement to get the juices flowing? Are you a regular writer, chipping away at the novel day by day, or more of a weekend splurger?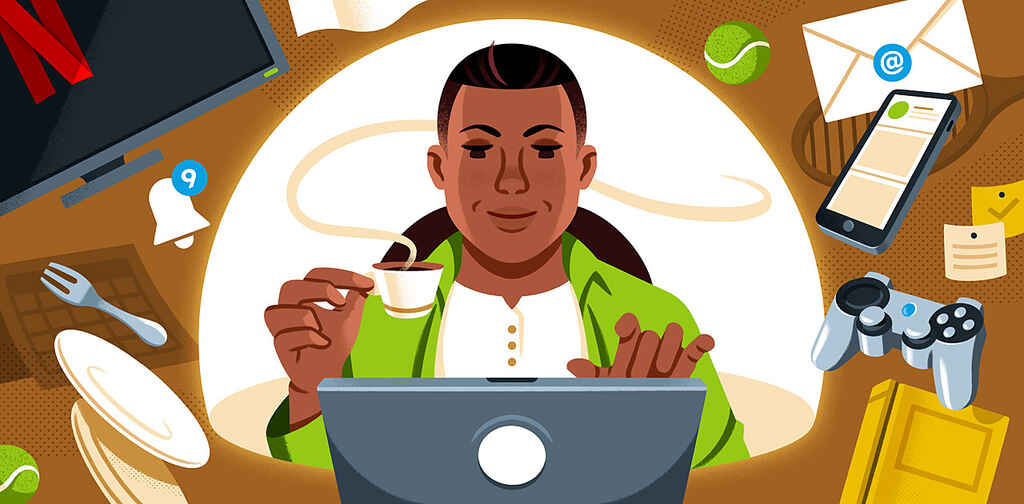 How to Build a Solid Writing Routine
In 10 days, learn to change your habits to support your writing.
I'd always be wary of anyone who tells you how you should be writing. Find a routine and a setup that works for you. That might not always be the obvious one: the crime writer Jo Nesbø spent a while creating the perfect writing room but discovered he couldn't write there and ended up in the café around the corner.
You might not keep the same way of writing throughout the novel: routines can help, but they can also become monotonous. You may need to find a way to shake things up to keep going.
Deadlines help here. If you're writing a 75,000-word novel, then working at a pace of 5,000 words a week will take you 15 weeks (Monday to Friday, that's 1000 words a day). Half the pace will take twice as long. Set yourself a realistic deadline to finish the book (and key points along the way). Without a deadline, the writing can end up drifting, but it needs to be realistic to avoid giving yourself a hard time. 
In my experience, writing speeds vary. I tend to start quite slowly on a book, and speed up towards the end. There are times when the tap is open, and the words are pouring out: make the most of those moments. There are times, too, when each extra sentence feels like torture: don't beat yourself up here. Be kind to yourself: it's a big, demanding project you're undertaking.
Speaking of self-compassion, a word on that harsh editor inside your mind…
9. Shut out your inner editor
The other important piece of advice is to continue writing forward. It is very easy, and very tempting, to go back over what you've written and give it a quick edit. Once you start down that slippery slope, you end up rewriting and reworking the same scene and never get any further forwards in the text. I know of writers who spent months perfecting their first chapter before writing on, only to delete that beginning as the demands of the story changed.
The first draft of your novel isn't about perfection; it's about getting the words down. One writer I work with calls it the 'vomit draft' — getting everything out and onto the page. It's only once you've got a full manuscript down that you can see your ideas in context and have the capacity to edit everything properly. So as much as your inner editor might be calling you, resist! They'll have their moment in the sun later on. For now, it's about getting a complete version down, that you can go on to work with and shape. 
10. Revise and rewrite your first draft
By now, you've reached the end of your first draft (we might be glossing over the hard writing part just a little here: if you want more detail and help on how to get through to the end of your draft, our How to Write A Novel course is warmly recommended).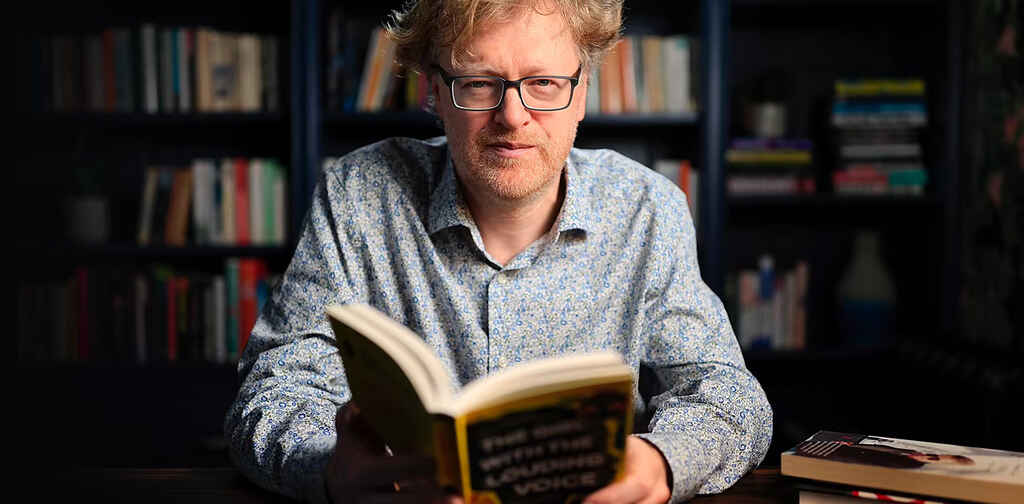 How to Write a Novel
Enroll in our course and become an author in three months.
Reaching the end of your first draft is an important milestone in the journey of a book. Sadly for those who feel that this is the end of the story, it's actually more of a stepping stone than the finish line.
In some ways, now the hard work begins. The difference between wannabe writers and those who get published can often be found in the amount of rewriting done. Professional writers will go back and back over what they've written, honing what they've created until the text is as tight and taut as it is possible to be.
How do you go about achieving this? The first thing to do upon finishing is to put the manuscript in a drawer. Leave it for a month or six weeks before you come back to it. That way, you'll return the script with a fresh pair of eyes. Read it back through and be honest about what works and what doesn't. As you read the script, think in particular about pace: are there sections in the novel that are too fast or too slow? Avoid the trap of the saggy middle. Then consider: is your character arc complete and coherent? Look at the big-picture stuff first before you tackle the smaller details. 
Edit your novel closely
On that note, here are a few things you might want to keep an eye out for:
Show, don't tell. Sometimes, you just need to state something matter-of-factly in your novel, that's fine. But, as much as you can, try to illustrate a point instead of just stating it. Keep in mind the words of Anton Chekhov: "Don't tell me the moon is shining. Show me the glint of light on broken glass."
"Said" is your friend. When it comes to dialogue, there can be the temptation to spice things up a bit by using tags like "exclaimed," "asserted," or "remarked." And while there might be a time and place for these, 90% of the time, "said" is the best tag to use. Anything else can feel distracting or forced. 
Stay away from purple prose. Purple prose is overly embellished language that doesn't add much to the story. It convolutes the intended message and can be a real turn-off for readers.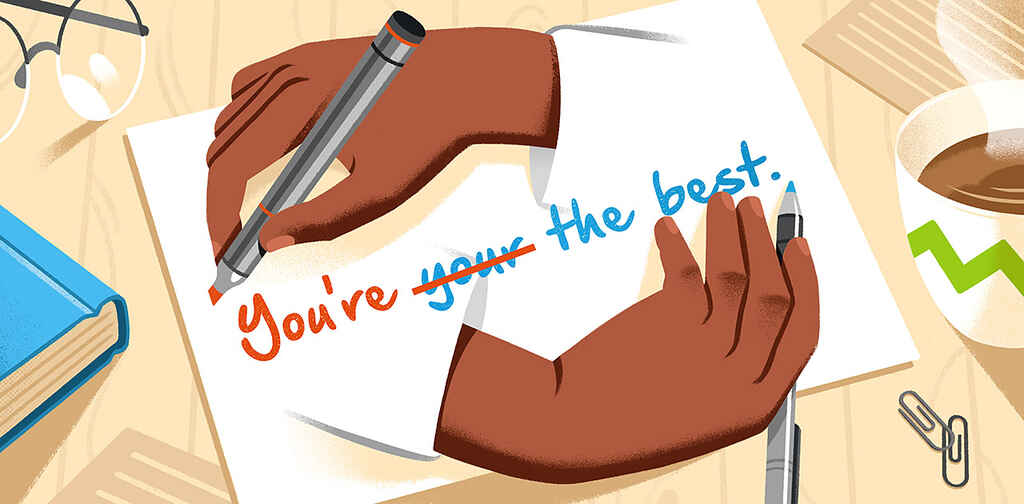 Get our Book Editing Checklist
Resolve every error, from plot holes to misplaced punctuation.
Once you feel it's good enough for other people to lay their eyes on it, it's time to ask for feedback.
11. Share it with your first readers
Writing a novel is a two-way process: there's you, the writer, and there's the intended audience, the reader. The only way that you can find out if what you've written is successful is to ask people to read and get feedback.
Think about when to ask for feedback and who to ask it from. There are moments in the writing when feedback is useful and others where it gets in the way. To save time, I often ask for feedback in those six weeks when the script is in the drawer (though I don't look at those comments until I've read back myself first). The best people to ask for feedback are fellow writers and beta readers: they know what you're going through and will also be most likely to offer you constructive feedback. 
Also, consider working with sensitivity readers if you are writing about a place or culture outside your own. Friends and family can also be useful but are a riskier proposition: they might be really helpful, but equally, they might just tell you it's great or terrible, neither of which is overly useful.
Feedbacking works best when you can find at least a few people to read, and you can pool their comments. My rule is that if more than one person is saying the same thing, they are probably right. If only one person is saying something, then you have a judgment call to make as to whether to take those comments further (though usually, you'll know in your gut whether they are right or not.)
Overall, the best feedback you can receive is that of a professional editor…
12. Professionally edit your manuscript
Once you've completed your rewrites and taken in comments from your chosen feedbackers, it's time to take a deep breath and seek outside opinions. What happens next here depends on which route you want to take to market:
If you want to go down the traditional publishing route, you'll probably need to get a literary agent, which we'll discuss in a moment.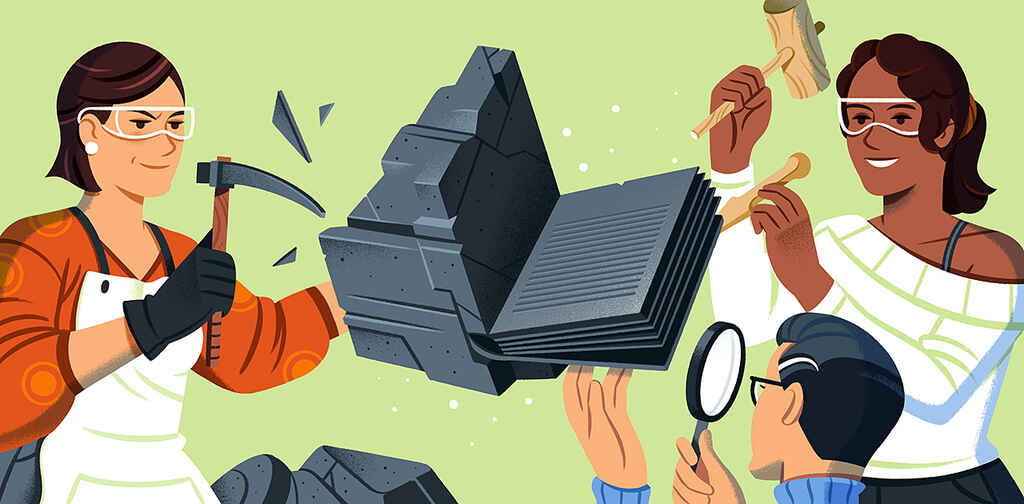 If you're going down the self-publishing route, you'll need to do what would be done in a traditional publishing house and take your book through the editing process. This normally happens in three stages. 
Developmental editing. The first of these is to work with a development editor, who will read and critique your work primarily from a structural point of view. 
Copy-editing. Secondly, the book must be copy-edited, where an editor works more closely, line-by-line, on the script. 
Proofreading. Finally, usually once the script has been typeset, then the material should be professionally proofread, to spot any final mistakes or orrors. Sorry, errors!
Finding such people can sound like a daunting task. But fear not! Here at Reedsy, we have a fantastic fleet of editors of all shapes, sizes, and experiences. So whatever your needs or requirements, we should be able to pair you with an editor to suit.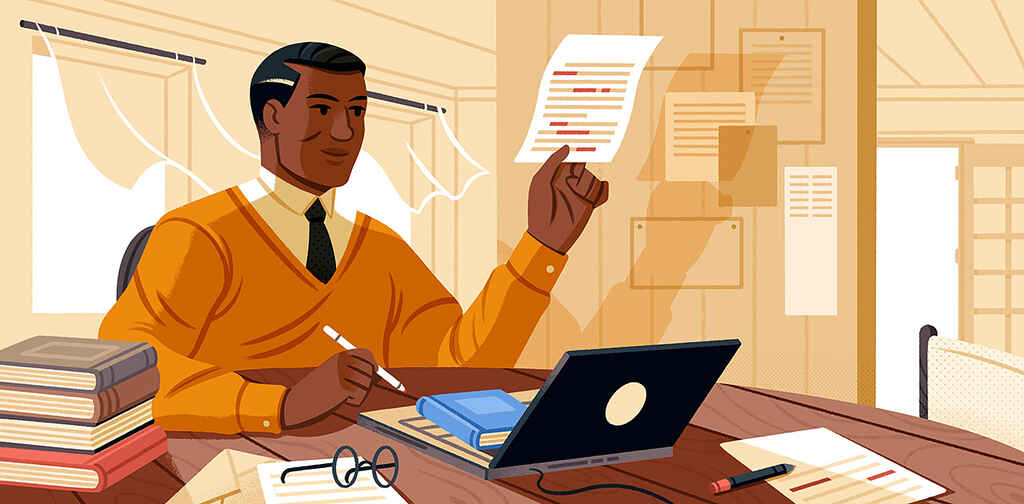 Polish your book with expert help
Sign up, meet 1500+ experienced editors, and find your perfect match.
Now that you've ironed out all the wrinkles of your manuscript, it's time to release it into the wild.
13. Publish your novel
For those thinking about going the traditional publishing route, now's the time for you to get to work. Most trade publishers will only accept work from a literary agent, so you'll need to find a suitable literary agent to represent your work. 
The querying process is not always straightforward: it involves research, waiting and often a lot of rejections until you find the right person (I was rejected by 24 agents before I found my first agent). Usually, an agent will ask to see a synopsis and the first three chapters (check their websites for submission details). If they like what they read, they'll ask to see the whole thing. 
If you're self-publishing, you'll need to think about getting your finished manuscript to market. You'll need to get it typeset (laid out in book form) and find a cover designer. Do you want to sell printed copies or just ebooks? You'll need to work out how to work Amazon, where a lot of your sales will come from, and also how you'll market your book.
For those picked up by a traditional publisher, all the editing steps discussed will take place in-house. That might sound like a smoother process, but the flip side can be less control over the process: a publisher may have the final say in the cover or the title, and lead times (when the book is published) are usually much longer. So it's worth thinking about which route to market works best for you.
Finally, you're a published author! Congratulations. Now all you have to do is think about writing the next one… 
---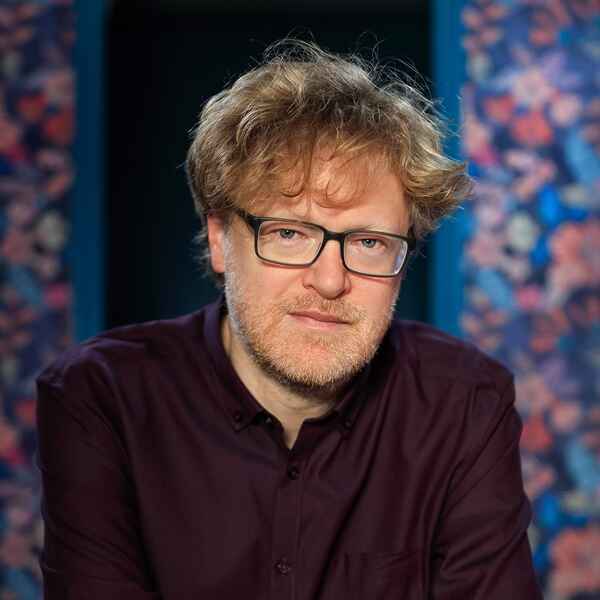 Tom Bromley is an author, editor, ghostwriter, and creative writing tutor. He is Reedsy's Head of Learning and the creator of their 101-day How To Write A Novel course. He has written and co-written a dozen books under his own name and ghostwritten fifteen more, including prize-winners and international bestsellers.
As an editor and publisher, Tom has worked on several hundred titles, again including many prize-winners and international bestsellers.