What is a Short Story? Definitions and Examples
A short story is a form of fiction writing defined by its brevity. A short story usually falls between 3,000 and 7,000 words — the average short story length is around the 5,000 mark. Short stories primarily work to encapsulate a mood, typically covering minimal incidents with a limited cast of characters — in some cases, they might even forgo a plot altogether.   
Many early-career novelists have dabbled in the form and had their work featured in literary magazines and anthologies. Others, like Raymond Carver and Alice Munro, have made it their bread and butter. From "starter" short story writers to short story experts, there's an incredible range of short stories out there.
In this series of guides, we'll be looking into short stories and showing you how any writer can write a powerful piece of short fiction — and even get it published. But before we get into the weeds, let's look at a few examples to demonstrate the range and flexibility of this form.
📚
What short story should you read next?
Find out here! Takes 30 seconds
Broadly speaking, you could answer the question of "what is a short story" in a few ways, starting with the most obvious.
A classic short narrative
Though short stories must inherently be concise pieces of writing, they often incorporate elements of the novel to retain a similar impact. A 'classic short narrative' is the most story-telling-by-the-numbers that a short story can get — the plot will imitate long-form fiction by having a defined exposition, escalating rising action, a climax, and a resolution.
Short stories do differ from longer prose works in some respects: they're unlikely to contain a huge cast of characters, multiple points of view, or successive climaxes like those found in novellas and novels. But despite these cuts, if the author does their job right, a 'classic' short story will be just as affecting and memorable as a novel — if not more so.
Example #1: "Speaking in Tongues" by ZZ Packer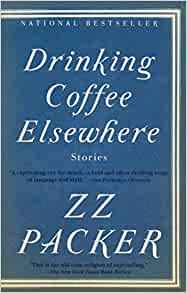 Tia, disillusioned with her strict Pentecostal upbringing in a sleepy Southern town, escapes her great-aunt's clutches to find her mother in Atlanta. This story starts with a classic expository beat — Tia at school, flicking through a religious textbook, dreaming of another life. This is followed by a crisis: Tia travels by bus to the big city, befriends a man on the street, and goes to stay with him, only to learn that he is a drug dealer and a pimp. Eventually, Tia returns home to her great-aunt. In all, it's a sensitive story about the vulnerability of youth and the longing for family.
As short stories go, "Speaking In Tongues" has a pretty impressive narrative. You can see how the premise and plot could work as a longer piece of fiction, but they pack even more of a punch in this shorter form.
A vignette
A vignette is a short story that presents a neatly packaged moment in time, usually in quite a technically accomplished fashion. 'Vignette' is French word more frequently used to signify a small portrait, but in a literary sense, it means "a brief evocative description, account, or episode". This could be of a person, event or place. 
Fleetingness is at the crux of a vignette short story. For that reason, it is likely to be heavy on description, light on plot. You might find a particularly embellished description of a character or setting, often with a strong dose of symbolism that corresponds with a central theme.
Example #2: "Viewfinder" by Raymond Carver
"Viewfinder" has a simple premise: a traveling photographer takes a photo of the narrator's house, sells it to him on his doorstep, and is invited in for coffee. The story emphasizes feelings of loneliness that come to the fore in their interaction, captured brilliantly by Carver's unadorned writing style. Tales like this that attribute importance to the mundane are arguably best served by a concise form as Carver's fascination with banal events could have become repetitive and rudderless in a longer piece of work.
Many critics agree that no one writes the American working classes quite like Carver. His stories chronicle the everyday experiences of Midwestern men and women eking out a living then fish, play cards, and shoot the breeze as life passes them by. It won Carver immense critical acclaim in his lifetime and is a great example of short-form writing that emphasizes mood rather than plot.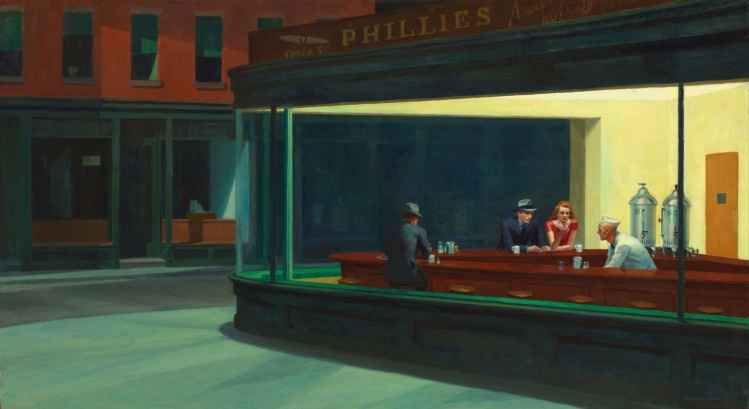 An anecdote
An anecdote recounted to friends is most successful when it's pacey, humorous, and has a quick crescendo. The same can be said of short stories that capitalize on this storytelling device. 
Anecdotal stories take on a more conversational tone and are more meandering in style, in contrast to the directness of other short stories and flash fiction. It can have a conventional story structure, like the classic short narrative, or it may focus on a particular stylistic recounting of an event. Basically, an anecdote allows a writer to have fun with the way a story is told — though exactly how it unfolds remains important too.
Example #3: "We Love You Crispina" by Jenny Zhang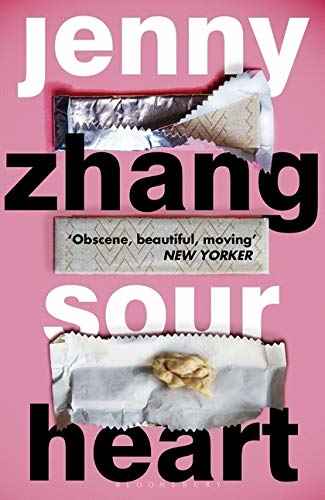 Zhang's 2017 short story collection Sour Heart chronicles the rough-and-tumble lives of recently immigrated Chinese-American living in downtown Manhattan. The stories in this collection are told from the perspectives of children, and the narrative takes full advantage of the impish, filterless way in which children relate their own experiences to themselves and others.
In "We Love You Crispina", young Christina's life in a crowded Washington Heights tenement block is refracted through her naive, contradictory understandings of the world. Her parents are struggling to get a leg up and are contemplating sending her back to Shanghai — but Christina is more concerned with how the bed bugs in their cramped apartment are making her itchy, and dissecting the interactions she has in the school playground. It's a wonderfully nuanced exercise in contrast, as well as a reminder of what feels most important to us when we're small, rendered potently through Christina's 'anecdotal' voice.
An experiment with genre  
Short stories, by nature, are more flexible pieces of fiction that aren't wedded to the diktat of longer-form fiction. It means they can play around with and challenge the expectations of a genre's expected conventions, in a relatively 'low stakes' way compared to a full-blown novel. 
Oftentimes, an experiment won't be a complete reinvention of the genre. Instead, one might find a refreshing twist on a classic trope — or, as in the example below, upping the ante and taking a genre to heights it has never been before.
Example #4: "A Good Man is Hard to Find" by Flannery O'Connor
This short story sent shock waves through the American literary establishment when it was first published in 1953. It follows a Southern family on a road trip to visit the children's grandmother — who end up crashing their car and happening upon a mysterious group of men. I won't spoil the rest for you, but one word of warning: don't expect a happy ending.
"A Good Man Is Hard To Find" incorporates common themes of Southern gothic literature, like religious imagery, and — surprise surprise — characters meeting a gruesome demise, but its controversial final scene marks it out. The macabre detail was shocking to audiences at the time but is now held up as a stellar example of the genre (and also exemplifies how a well-executed bit of subversion can become the golden standard in literature!). You might want to sleep with one eye open after reading this, but that's half the point, right?
An exercise in extreme brevity
How many words do you actually need to tell a great story? If you were to ask that to someone who writes flash fiction, they tell you "fewer than 1,000 words."
The defining element that sets flash fiction apart from the standard-issue short story — other than word count — is that much more needs to be implied, rather than said upfront. Flash fiction, and especially mega-short microfiction, perfectly embody this principle of inference, which itself derives from Ernest Hemingway's Iceberg Theory of story development.
Example #5 "Curriculum" by Sejal Shah
"Curriculum", clocking in at exactly 500 words, is a great sampling of the emotional, personal language that appears frequently in flash fiction. A handkerchief, some cream cloth, and a pair of glasses become important symbols around which Shah contemplates identity and womanhood, in the form of a series of questions that follow her descriptions of the objects.
This kind of deliberate, highly considered structure ensures that Shah's flash fiction makes a razor-sharp point, whilst also allowing for a contemplative tone that transcends the words on the page. When done well, this style of short fiction can be a greater-than-expected vehicle for thoughtful comments on a range of issues.
If you're in the mood to read more around the form, check out our picks for the 31 best short stories.
---
As you can see, the short story is an art form on its own that requires deftness, clarity, and a strong grasp of how to make an economy of words compelling and innovative. If you're feeling ready to write a short story of your own, proceed to the next post in this series.