Last updated on Nov 09, 2023
Book Hook: 48 Examples of Irresistible Elevator Pitches
Formulas and advice aside, one of the best ways to learn how to craft a book hook is to immerse yourself in great ones. In this post, we've gathered examples of pitches for books (and book adaptations) from various platforms, including Amazon, Publishers Marketplace, and Netflix.
As you read each hook, take note of your gut reaction. Do you instinctively think: "Tell me more." The greater your curiosity, the stronger the hook.
Let's dive in and catch on to some book hooks. 
Fiction
1. The Road To Tender Hearts by Annie Hartnett
"An elderly man plans to drive across the country to declare his love for his high-school sweetheart when he unexpectedly becomes the guardian of two recently orphaned children and an orange tabby cat who may or may not be able to predict death." (Publishers Marketplace) 
2. One Flew Over the Cuckoo's Nest by Ken Kesey
"In the Fall of 1963, a Korean War veteran and criminal pleads insanity and is admitted to a mental institution, where he rallies up the scared patients against the tyrannical nurse." (IMDb)
3. The Kite Runner by Khaled Hosseini
"After spending years in California, Amir returns to his homeland in Afghanistan to help his old friend Hassan, whose son is in trouble." (IMDb)
🖋️
Are you ready for a literary agent?
Find out here! Takes one minute.
Literary fiction
4. Playground by Richard Powers
"[Playground follows] four lives—a marine biologist, an artist, a school teacher, and an AI pioneer—that intersect on an island in French Polynesia when it is chosen as a base for seasteading, humanity's next great adventure."  (Publishers Marketplace) 
5. Fresh, Green Life by Sebastian Castillo
"A study of interiority unfolding over the course of a single, snowy night when the author's namesake protagonist breaks a year of silent self-improvement to attend a reunion." (Publishers Marketplace) 
6. The Twitcher by Josh Selfe 
"Colin is the nation's 7th greatest competitive birder (by his own estimation) and has dedicated his life to his pursuit. When a virus hits the UK, and birdwatching is outlawed, Colin descends into paranoia and madness: what is a twitcher who cannot twitch?" (Reedsy Live)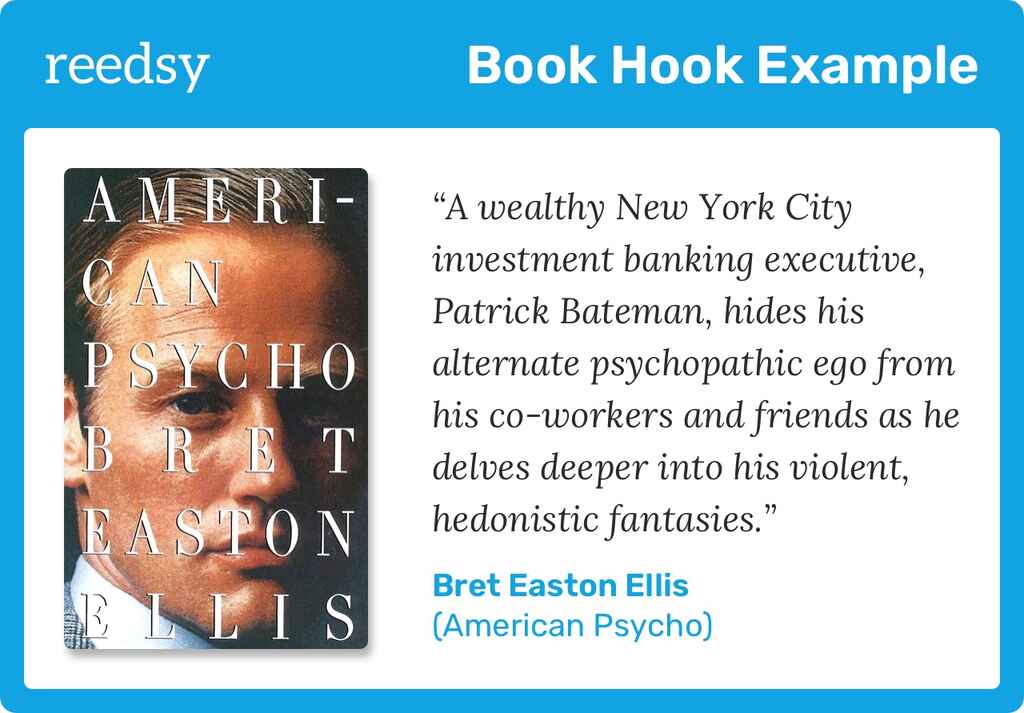 ✅
Is self-publishing or traditional publishing right for you?
Takes one minute!
Historical Fiction
7. The Other Boleyn Girl by Philippa Gregory 
"Two sisters, Anne and Mary, are driven to advance their family's power by courting the affections of the King of England and a ruthless rivalry develops between them." (Prime Video)
8. Cold Mountain by Charles Frazier
"In the waning days of the American Civil War, a wounded soldier embarks on a perilous journey back home to Cold Mountain, North Carolina to reunite with his sweetheart." (IMDb)
9. Bridgerton: The Duke and I by Julia Quinn
"By all accounts, Simon Basset is on the verge of proposing to his best friend's sister—the lovely and almost-on-the-shelf—Daphne Bridgerton. But the two of them know the truth—it's all an elaborate ruse to keep Simon free from marriage-minded society mothers. And as for Daphne, surely she will attract some worthy suitors now that it seems a duke has declared her desirable." (Amazon)
Romance
10. The Holiday Honeymoon Switch by Marissa Stapley
"Two best friends trade one's cabin Christmas vacation for the other's Hawaiian honeymoon after she's left at the altar, and both find love they weren't expecting." (Publishers Marketplace) 
11. To All the Boys I've Loved Before by Jenny Han
"When her secret love letters somehow get mailed to each of her five crushes, Lara Jean finds her quiet high school existence turned upside down." (Netflix)
12. The Fault in Our Stars by John Green
"Two teenage cancer patients begin a life-affirming journey to visit a reclusive author in Amsterdam." (IMDb)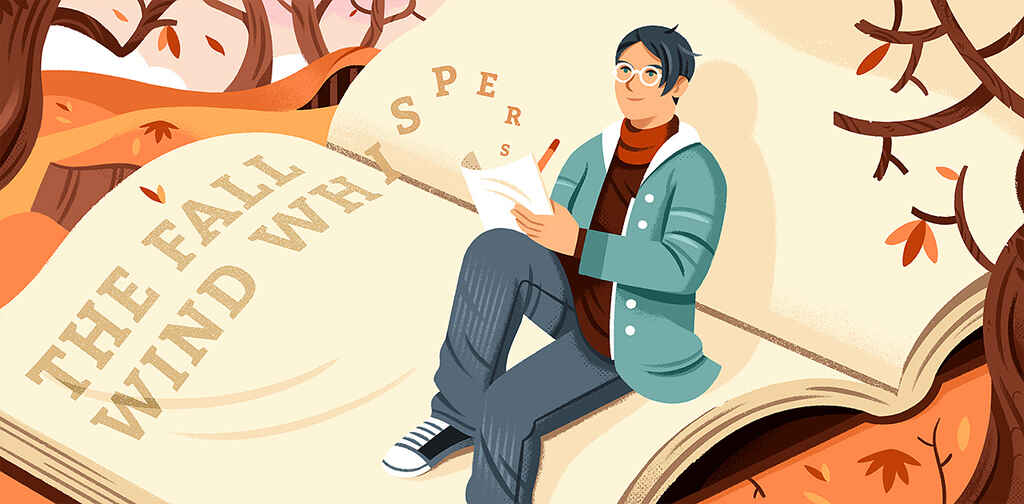 Book Description Template
Learn to write a book description that will make readers click "buy."
Fantasy
13. The Invisible Life of Addie LaRue by V. E. Schwab
"France, 1714: in a moment of desperation, a young woman makes a Faustian bargain to live forever―and is cursed to be forgotten by everyone she meets." (Amazon)
14. The Lion, the Witch and the Wardrobe by C. S. Lewis
"Four kids travel through a wardrobe to the land of Narnia and learn of their destiny to free it with the guidance of a mystical lion." (IMDb)
15. Howl's Moving Castle by Diana Wynne Jones
"When an unconfident young woman is cursed with an old body by a spiteful witch, her only chance of breaking the spell lies with a self-indulgent yet insecure young wizard and his companions in his legged, walking castle." (IMDb)
Sci-Fi
16. The Third Rule of Time Travel by Philip D. Fracassi
"A scientist discovers a way for human consciousness to travel through time and relive moments of their life, but after one fateful experiment she returns to find her reality altered to a horrifying extent." (Publishers Marketplace) 
17. Ready Player One by Ernest Cline
"When the creator of a virtual reality universe called the OASIS dies, he leaves his immense fortune to the first person to find a digital Easter egg he has hidden somewhere in the OASIS, sparking a contest that grips the entire world." (Prime Video)
18. Brave New World by Aldous Huxley
"In a utopia whose perfection hinges upon control of monogamy and privacy, members of the collective begin to question the rules, putting their regimented society on a collision course with forbidden love and revolution." (IMDb)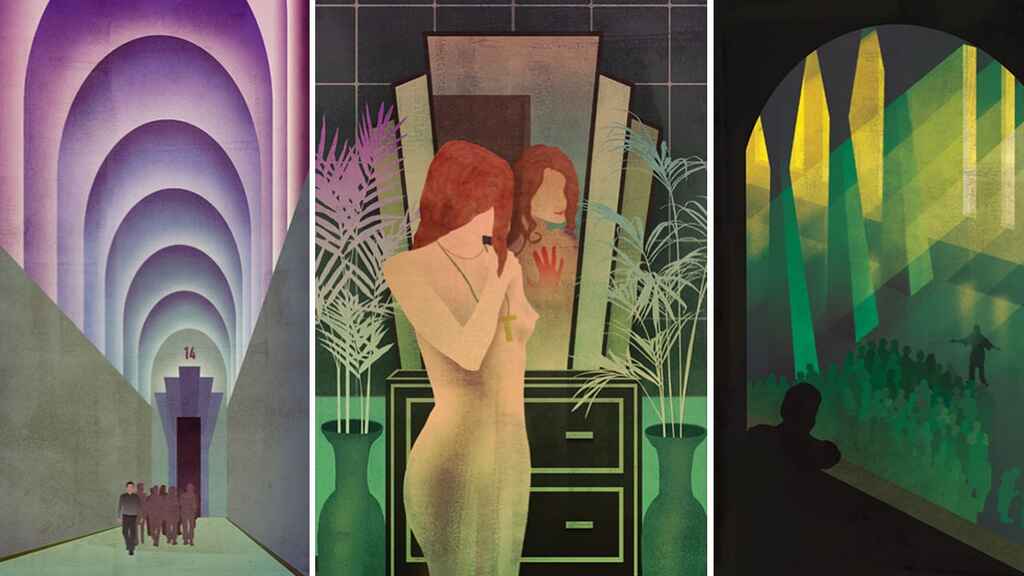 Mystery
19. Over The Edge by Kathleen Bryant
"A failed reporter-turned-jeep tour guide finds a dead body in a backcountry canyon and must overcome PTSD-related memory loss to find the killer before he finds her." (Publishers Marketplace) 
20. Death In The Downline by Maria Abrams
"A struggling millennial gets sucked into a multi-level marketing scheme by her BFF. When a distributor dies under mysterious circumstances, she must uncover the dark secret at the heart of the organization and save her best friend before it's too late." (Publishers Marketplace) 
21. The Da Vinci Code by Dan Brown
"A murder inside the Louvre, and clues in Da Vinci paintings, lead to the discovery of a religious mystery protected by a secret society for two thousand years, which could shake the foundations of Christianity." (IMDb)
Horror
22. The Shining by Stephen King
"A family heads to an isolated hotel for the winter where a sinister presence influences the father into violence, while his psychic son sees horrific forebodings from both past and future." (IMDb)
23. The Bad Seed by William March
"Rhoda Penmark seems like your average, sweet eight-year-old girl. After her rival at school dies in mysterious circumstances at the school picnic, her mother starts to suspect that Rhoda was responsible." (IMDb)
24. The Colour Out of Space by H. P. Lovecraft
"After a meteorite lands in the front yard of their farm, Nathan Gardner and his family find themselves battling a mutant extraterrestrial organism that infects their minds and bodies, transforming their quiet rural life into a technicolor nightmare." (Google)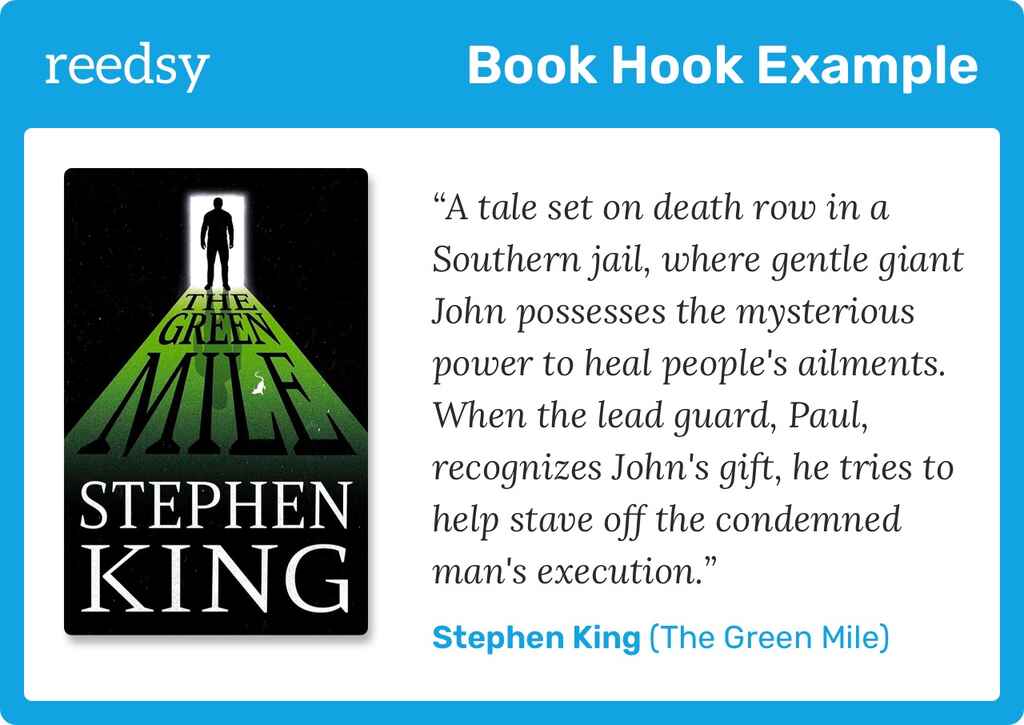 Thriller
25. Exit Black by Joe Pitkin
"Eight ultra-wealthy guests are taken hostage during the grand opening of the first hotel in space. The resident biophysicist on the space station must save them when the guests are pitted against each other and expelled into space one-by-one when they don't comply with the terrorists' demands." (Publishers Marketplace) 
26. Gone Girl by Gillian Flynn
"With his wife's disappearance having become the focus of an intense media circus, a man sees the spotlight turned on him when it's suspected that he may not be innocent." (IMDb)
27. The Bourne Identity by Robert Ludlum
"A man with amnesia faces life on the run from shadowy enemies as he fights to piece together his identity — and his mysterious connection to the CIA." (Netflix)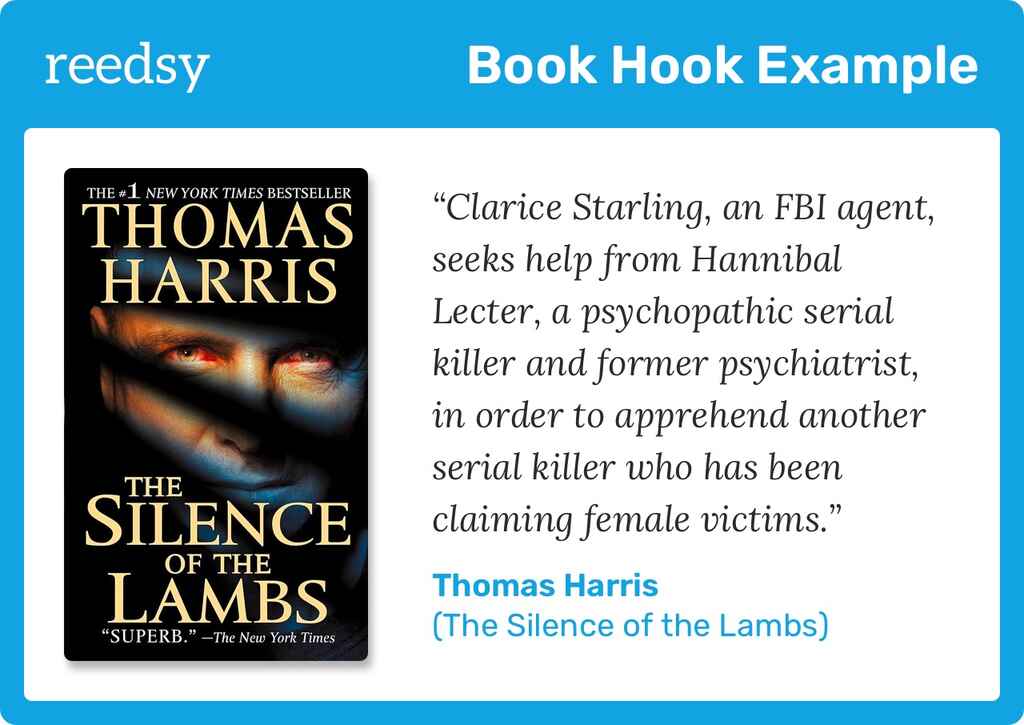 Young Adult
28. The Maze Runner by James Dashner
"Thomas is deposited in a community of boys after his memory is erased, soon learning they're all trapped in a maze that will require him to join forces with fellow "runners" for a shot at escape." (IMDb)
29. The Hunger Games by Suzanne Collins
"Katniss volunteers to replace her sister in a tournament that ends only when one participant remains [alive]. Pitted against contestants who have trained for this all their life, she has little to rely on." (Google)
30. Twilight by Stephenie Meyer
"When Bella Swan moves to a small town in the Pacific Northwest, she falls in love with Edward Cullen, a mysterious classmate who reveals himself to be a 108-year-old vampire." (IMDb)
Children's
31. Where The Wild Things Are by Maurice Sendak
"Yearning for escape and adventure, a young boy runs away from home and sails to an island filled with creatures that take him in as their king." (IMDb)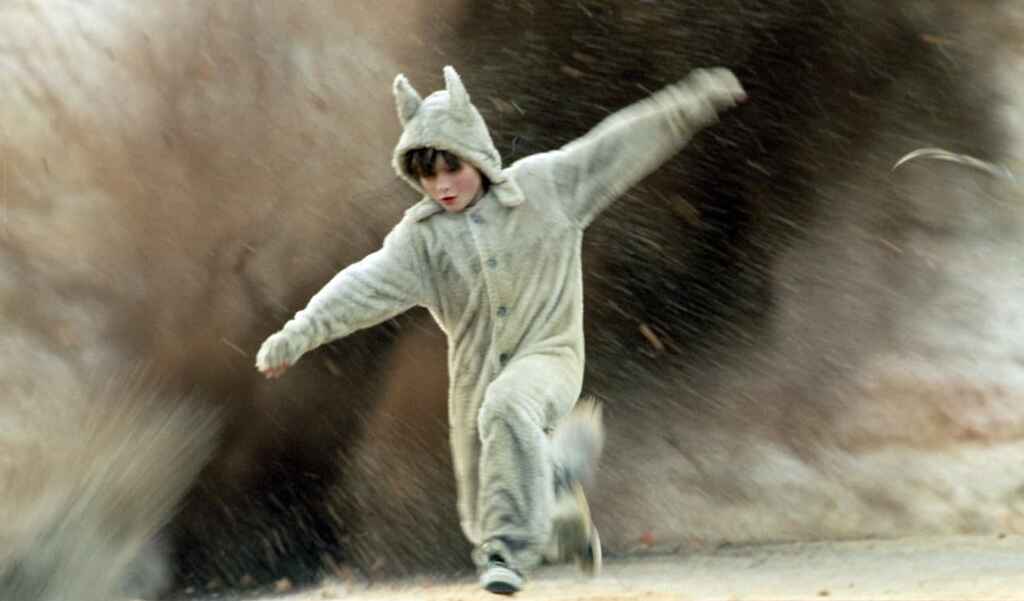 32. Wemberly Worried by Kevin Henkes
"A mouse named Wemberly, who worries about everything, finds that she has a whole list of things to worry about when she faces the first day of school." (Google)
33. The Cat in The Hat by Dr. Seuss
"When Sally and her brother are left alone on a rainy day, they think they are in for a dull time 一 but then the Cat in the Hat steps onto the mat, bringing with him madness and mayhem." (Amazon)
Adventure
34. Life of Pi by Yann Martel
"After a cataclysmic shipwreck, young Pi Patel finds himself stranded on a lifeboat with only one other survivor 一 a ferocious Bengal tiger named Richard Parker. Bound by the need to survive, the two are cast on an epic journey." (Prime Video)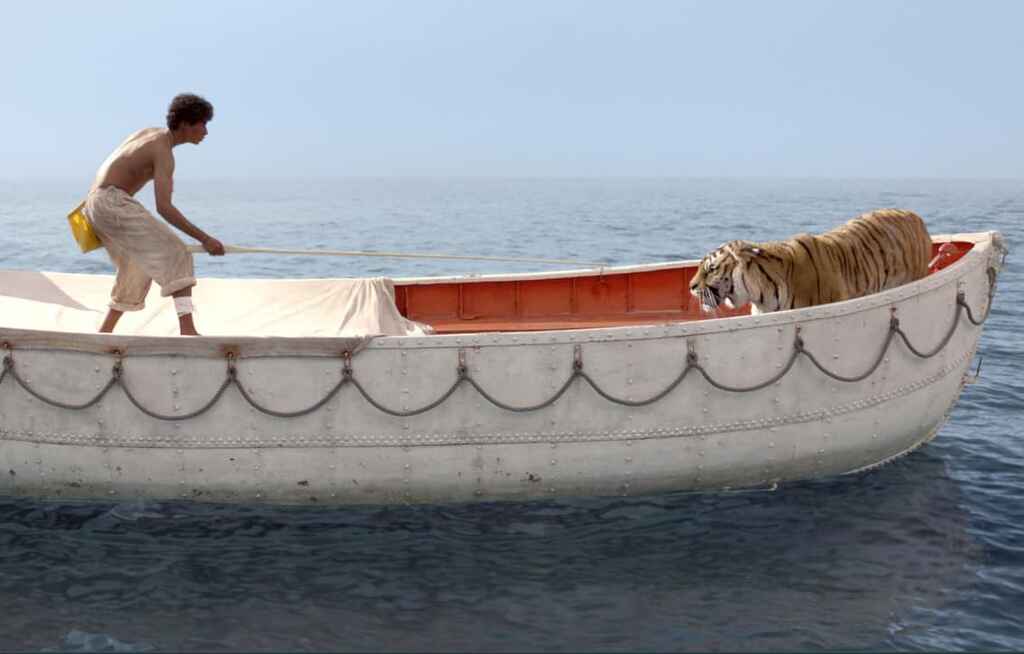 35. Journey to the Center of the Earth by Jules Verne
"On a quest to find out what happened to his missing brother, a scientist, his nephew and their mountain guide discover a fantastic and dangerous lost world in the center of the earth." (IMDb)
36. The Hitchhiker's Guide to the Galaxy by Douglas Adams
"Seconds before Earth is destroyed to make way for a new hyperspace express route, mild-mannered Arthur Dent is whisked into space by his best friend, an alien posing as an out-of-work actor." (Prime Video)
Memoir 
37. Wild by Cheryl Strayed
"A troubled young woman seeks to find herself and overcome her past by hiking the grueling Pacific Crest Trail." (Prime Video)
38. The Pursuit of Happyness by Chris Gardner 
"A newly single father determined to lift himself and his son out of poverty works his way up from the bottom at a stock brokerage firm." (Netflix)
39. Kon-Tiki by Thor Heyerdahl
"With five loyal friends in tow, explorer Thor Heyerdahl sails a fragile balsa wood raft along an ancient path some 4300 miles across the Pacific to prove his theory on Polynesian ancestry." (Netflix)
Autobiography/biography
40. A Long Way Home by Saroo Brierley
"A five-year-old Indian boy is adopted by an Australian couple after getting lost hundreds of kilometers from home. 25 years later, he sets out to find his lost family." (IMDb)
41. American Sniper by Chris Kyle, Jim DeFelice, and Scott McEwen
"Navy S.E.A.L. sniper Chris Kyle's pinpoint accuracy saves countless lives on the battlefield and turns him into a legend. Back home with his family after four tours of duty, however, Chris finds that it is the war he can't leave behind." (IMDb)
42. A Beautiful Mind by Sylvia Nasar
"At the age of thirty-one, John Nash, a mathematical genius, suffered a devastating breakdown and was diagnosed with schizophrenia. Yet after decades of leading a ghost-like existence, he was to re-emerge to win a Nobel Prize and world acclaim." (Amazon)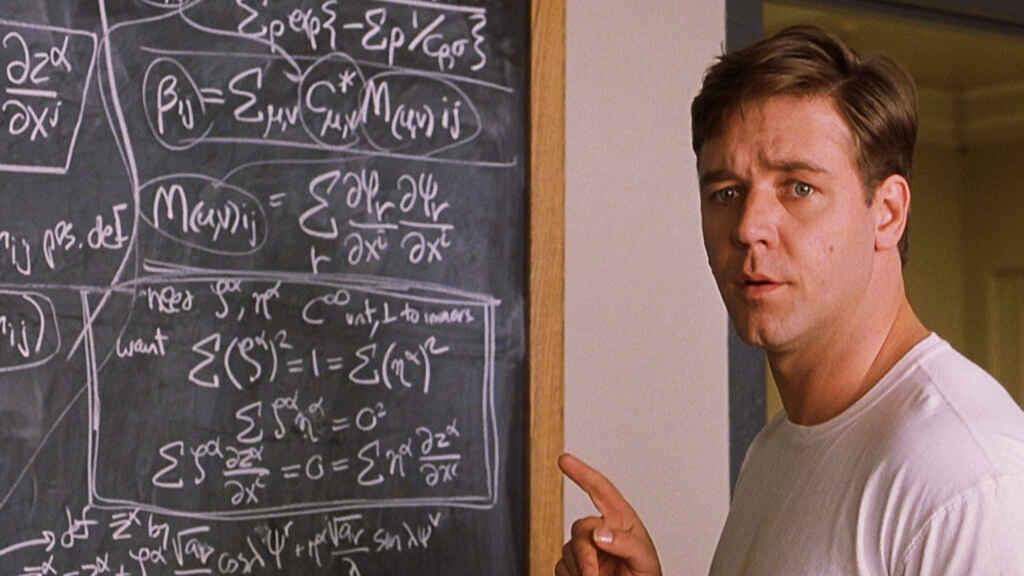 Nonfiction
43. Say Hello To Strangers by Gillian Sandstrom
"Why connecting with the people you know least makes us more creative, less lonely, and less cynical." (Publishers Marketplace) 
44. Beat The Bots! by Jane Cleland
"A writer's guide to leaning into their humanity and creativity to survive and thrive in the age of AI." (Publishers Marketplace) 
45. Sapiens by Yuval Noah Harari
"One hundred thousand years ago, at least six different species of humans inhabited Earth. Yet today there is only one—homo sapiens. What happened to the others? And what may happen to us?" (Amazon)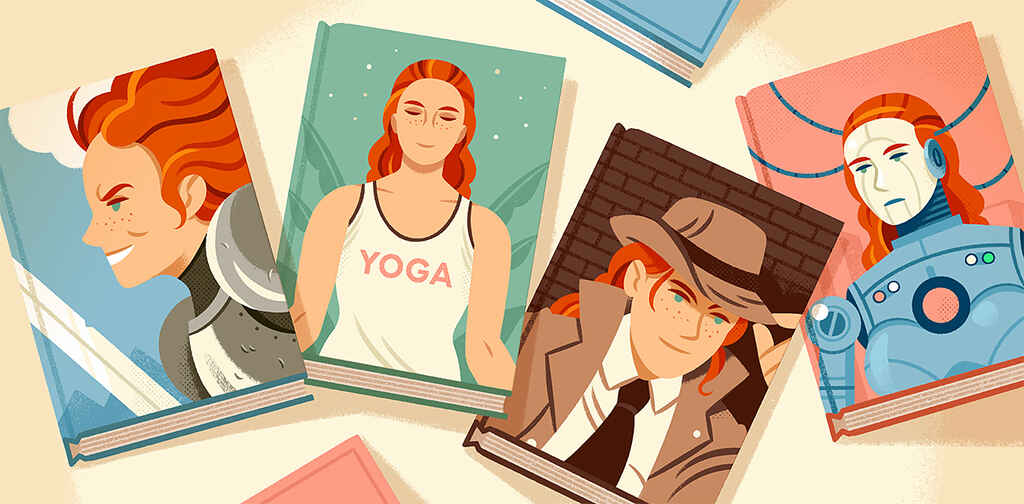 Book Proposal Template
Craft a professional pitch for your nonfiction book with our handy template.
Christian
46. The Shack by William P. Young
"After the disappearance of his youngest child, Mack Phillips is severely depressed. His life takes an unlikely turn when he receives a mysterious letter asking him to visit a cabin." (Google)
47. Redeeming Love by Francine Rivers
"Sold into prostitution as a child, Angel knows nothing but betrayal. Can her heart ever be mended?" (IMDb)
48. The Case for Christ by Lee Strobel
"A seasoned journalist chases down the biggest story in history一is there credible evidence that Jesus of Nazareth really is the son of god?" (Amazon)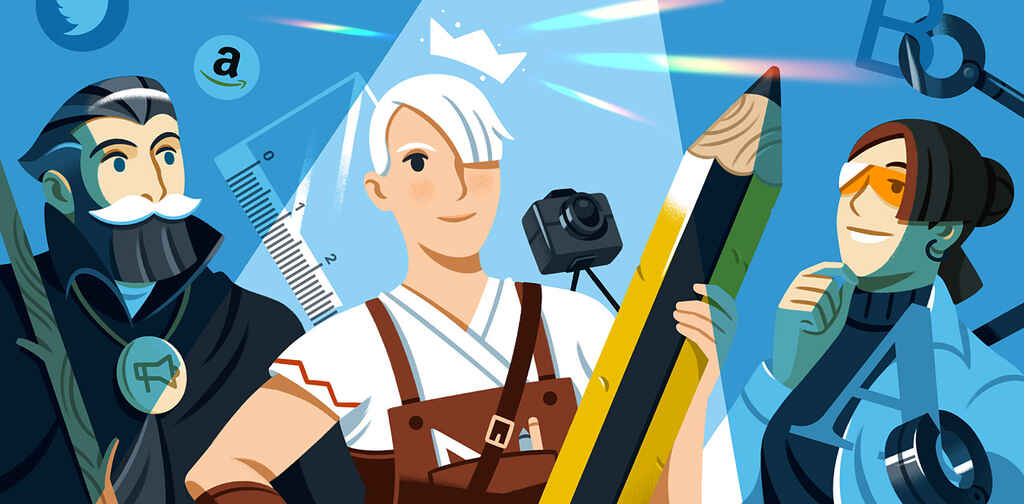 Polish your book with expert help
Sign up to browse 2000+ experienced editors, designers, and marketers.
These examples should be enough to get you inspired. To truly master the craft, take out a pen and paper and try to deconstruct each hook in terms of character, conflict, stakes, as well as other elements like character arc and story details. 
Refining your pitch might be a tricky process, but it'll help you gain a clearer understanding of what your novel is really about so you can feel more confident both when writing it and presenting your work to others.