8 Self-Publishing Success Stories Every Author Should Know
Gone are the days when self-publishing was regarded with skepticism — now that the world of books is abounding with self-publishing success stories, there is no longer any doubt that indie authors are just as able to make a splash with their books as traditionally published ones. From making a living as a writer, to hitting bestseller lists and gathering accolades like TIME op-eds, self-published authors are here to stay, and they aren't kidding around.
If you're on the fence about going the indie route and need some inspiration before you take that leap, we've got 8 self-publishing success stories to share with you. Though the obstacles they faced were different, each of these authors took their writing career into their own hands —  and it paid off.
1. LJ Ross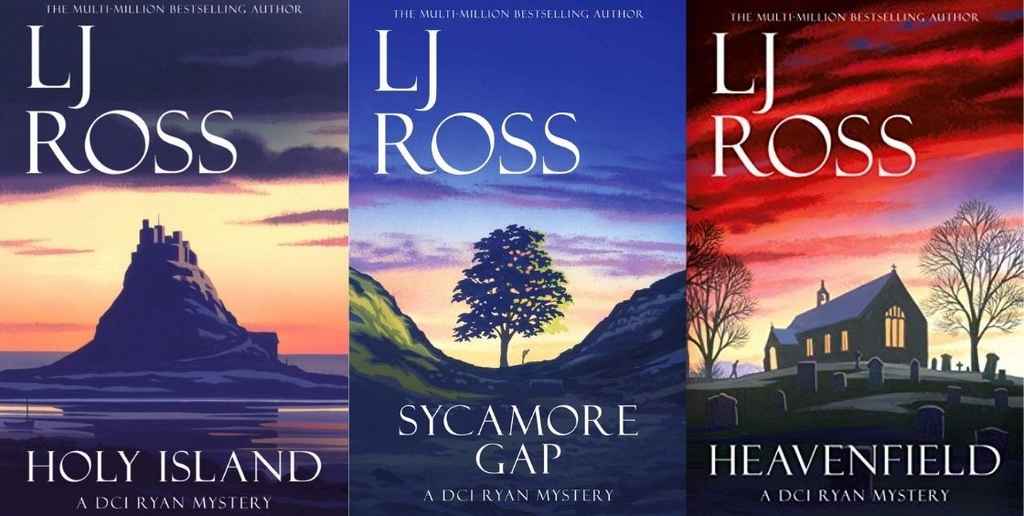 The UK publishing scene is famously London-centric, so when Northumberland-born Louise Ross (the author behind the pen name LJ Ross) wrote the first of her wildly successful crime thriller series DCI Ryan, she set it on the small Northumberland island of Lindisfarne, and continued to set the rest of the series in the North of England. Ross was working as a lawyer in London at the time — now, 5 years later, her self-published books have sold over 5.5 million copies worldwide, and 18 of her novels have hit the #1 spot in bestseller lists. If you've ever visited the North of England, you'll know she's now a great source of regional pride, but her influence extends far beyond her homeland: she's really gone global. 
A longtime user of Amazon's KDP platform, she's turned down several offers from publishers, asserting that "[she loves] all of [self-publishing], right down to the granular elements". She's been called "the Queen of Kindle" for her ebook sales success by the Sunday Telegraph, "the next J.K Rowling" by the Daily Mail, and was the first self-published author to be shortlisted for the British Book Awards. And she did it all herself. 
Fun fact: Amazon's 2019 review of Kindle book sales states that "Thousands of independent authors who self-publish their books with KDP earned more than $50,000 from the sale of their books on Amazon, with more than a thousand passing $100,000 in royalties". Curious about author earnings? Check out our detailed guide to how much money authors make. 💡
2. Mark Dawson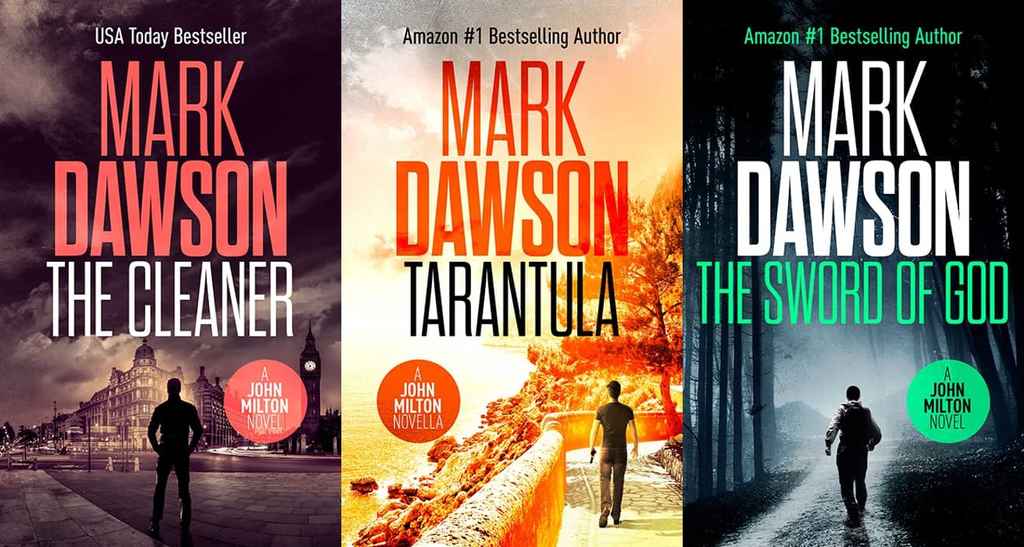 Mark Dawson's literary career serves as testament to the fact that traditional publishing is in no way superior to self-publishing by default. The thriller author's first two novels were traditionally published, but as he admits himself, they weren't given the attention they needed in a competitive market and ultimately "sank without trace". Feeling that he wasn't reaching readers, he took matters into his own hands, turning to self-publishing. Just a few years later, Mark Dawson has sold more than 4 million copies of his books worldwide (including the very popular John Milton series), has a seven figure income, and has made several USA Today bestseller lists. 
Now, he's one of the loudest advocates for self-publishing: "Self-publishing has enabled me to build the career that I always dreamed of having, with the ability to make decisions for my own books that might not necessarily have been taken by larger organisations. Traditional publishers print thousands of new titles every year, and there was always the danger that my stories would be forgotten — that proved to be the case, and, with no sales, there was no appetite for any more books from me.
My choice to go it alone hasn't closed down other avenues for reaching readers, either; I have a print-only deal that sees thousands of my books in stores and I have licensed most of my books to audio specialists who can do a far better job of selling in that medium than I can. I've also sold film and TV rights and will have a comic adaptation of one of my franchises coming in the next twelve months. My decision to self-publish in 2012 has proven to be the best I've ever made, and I'm looking forward to the 2020s with optimism and excitement."
Hoping for success like Mark Dawson's? You can hire his editor, Edmund Pickett, on Reedsy.

Give your book the help it deserves
The best editors, designers, and book marketers are on Reedsy. Sign up for free and meet them.
Learn how Reedsy can help you craft a beautiful book.
3. Rupi Kaur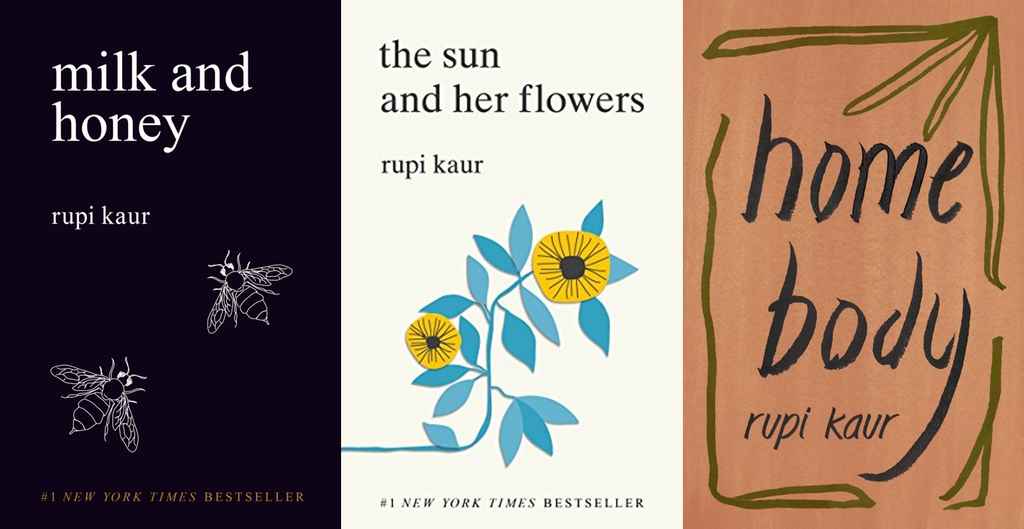 Rupi Kaur wrote, illustrated, and self-published her debut poetry collection milk and honey at 21 years old, when she was still a university student — this collection was later picked up by a traditional publishing company. Kaur's name became attached to the growing "Instagram poetry" movement, and she adeptly used her talent and platform to sell over 8 million copies of her first two poetry collections, while all three of her books published to date have been featured on the NYT Bestsellers list. 
In an interview with the Times of India, the poet explained that self-publishing gave her the power to overcome her socially marginalized status: "The literary world didn't even see me. I was a 20-year-old, brown, Punjabi Sikh woman from a working class immigrant family". For Rupi Kaur, self-publishing meant taking control of her own narrative, without having to depend on anyone else's approval.
4. Rachel Abbott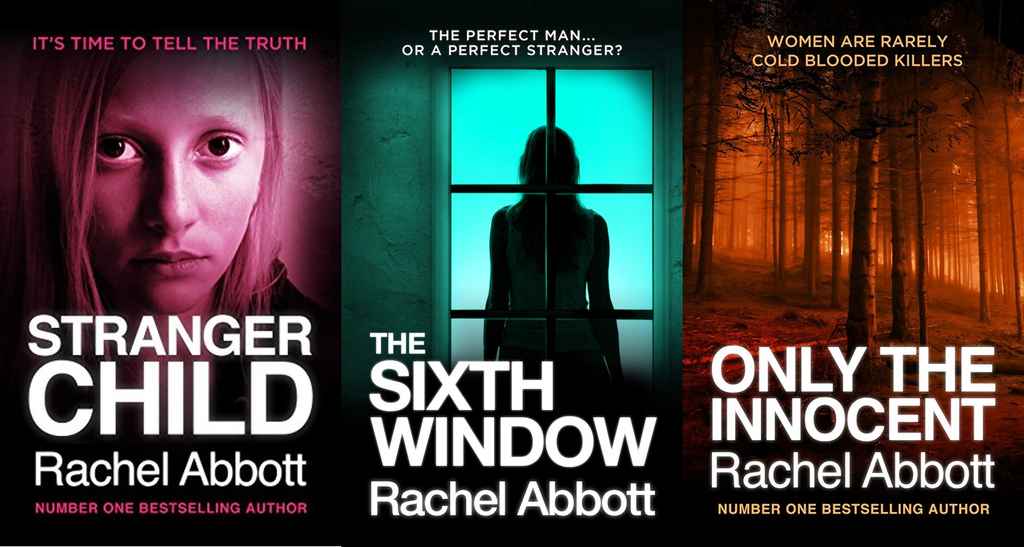 Another thriller author who's masterfully wielded the powers of self-publishing, Rachel Abbott (real name Sheila Rodgers) built a literary empire all by herself. She's sold over 3 million copies and was the first indie author to ever reach #1 on Amazon, so she's secured trailblazer status in the indie community. What's more, in 2015, Amazon proclaimed her the UK's bestsellling independent author of the last five years — so it's clear from her amazing Amazon self-publishing success story that Rachel Abbott has done something right. Considering the fact that she says she "wrote the first book for a bit of fun", this author's astonishing career shows that hard work really does pay off — and that success can come from unexpected places.
5. Phillip Goodrich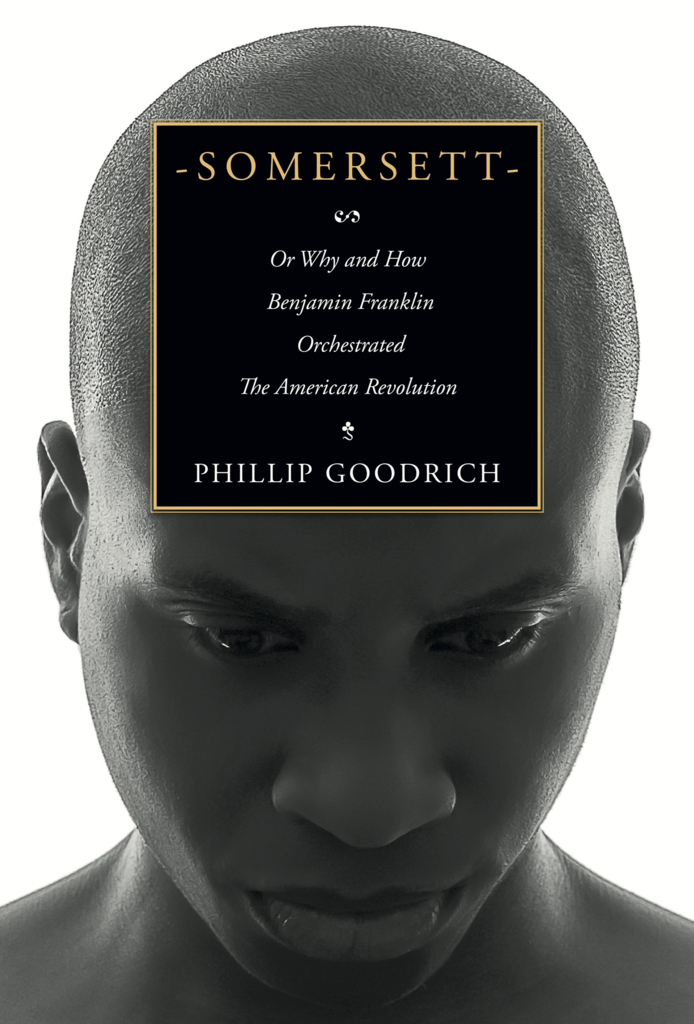 Phillip Goodrich led a busy life as a general surgeon and amateur history buff when he began to write a book over his free weekends. As an outsider to the world of publishing, he never knew what to expect from his efforts to self-publish, but there was a voice of curiosity in his head, and he decided to listen to it. That's how Somersett was born: a nonfiction historical narrative book about the possibility of the court case Somersett v. Stewart being a motivation for the American Revolution. 
After asking his newspaper journalist brother to edit this passion project and being unceremoniously turned down, Phillip decided to seek professional guidance. Turning to Reedsy, he collaborated with editor Allister Thompson and designer Mark Thomas, and soon found his book receiving national attention. He was invited to write an op-ed for TIME magazine, has made several appearances on radio and television, received a 5-star Reedsy Discovery review, and had his book listed as a #1 New Release on Amazon for 48 hours. As he puts it himself, "Not bad for a self-published debut by an unknown author…"
6. Christopher Paolini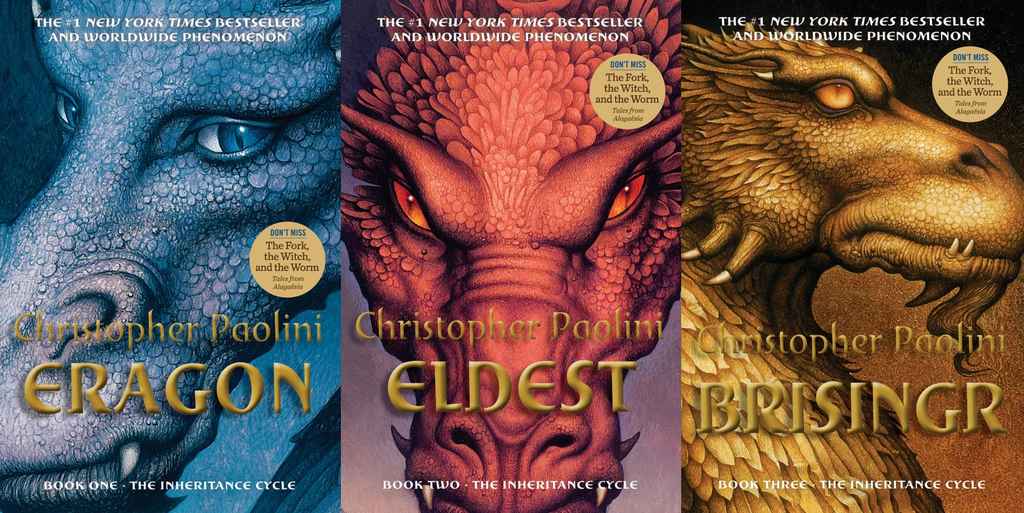 Another well-known self-publishing success story, Christopher Paolini famously started writing Eragon as a 15 year old, going on to self-publish the epic fantasy children's novel at 19 with his parents' help. The young author then began to promote his book tirelessly, embarking on a USA book tour: he appeared in schools, festivals, bookshops, libraries, and literally anywhere else he could (in medieval garb, no less). A year later, he was approached by Random House and offered a publishing deal for Eragon and the rest of the Inheritance Cycle. Now, the series has sold over 35 million copies, with Paolini receiving a Guinness record for being the "youngest author of a bestselling book series" in 2011. Even though Paolini transitioned to traditional publishing, what then became a legendary literary phenomenon all started with a single self-published book. 
7. Maria E Cantu Alegre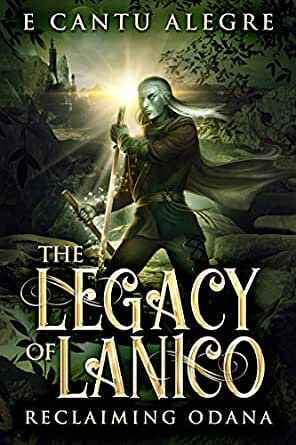 Like Rupi Kaur, Maria E Cantu Alegre didn't see herself represented in the publishing world. While she was raised to believe she could do anything, she couldn't see many Latinx people around her making their dreams come true. So she set out to prove doubters wrong. She met Amanda Rutter, editor to Kameron Hurley and Sarah Pinborough, on Reedsy, and worked hard to revise her work in line with Amanda's expert suggestions. She later hired author and editor Cindy Marsch, whose further help transformed her manuscript. The Legacy of Lanico became her first book, an epic fantasy novel boasting a perfect score of 5 stars on Amazon. Not only that, but she's planned another four books to follow her successful debut. If you needed any more encouragement, Maria told us that "If someone like me — a Latinx woman from an impoverished city, who is the product of a broken, working-class family — can do this, anyone can."
8. Howard of Warwick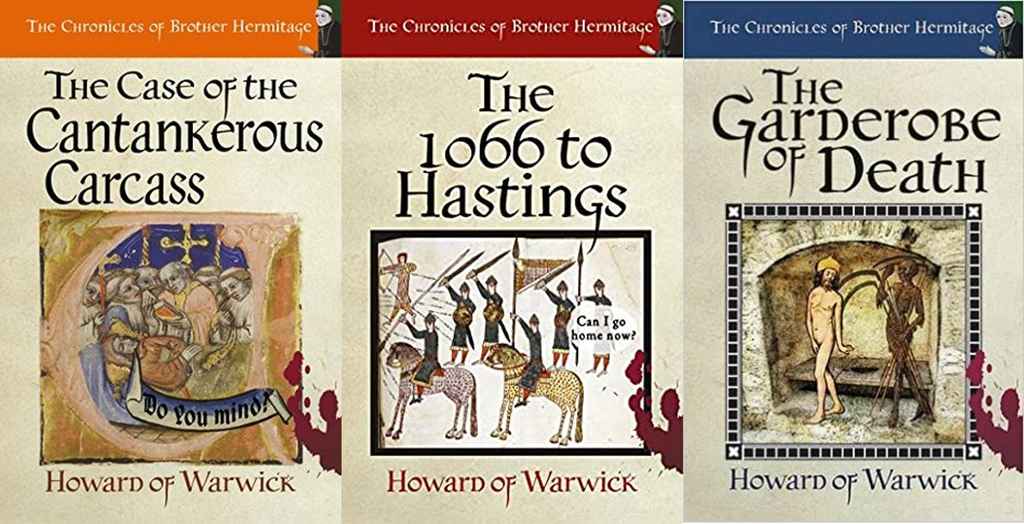 Howard of Warwick (real name Howard Matthews) was initially discouraged by traditional publishing editors and literary agents, who didn't believe that his genre, medieval crime humor, could be commercially successful. So he decided to self-publish his Chronicles of Brother Hermitage series, and it's not a decision he's ever regretted. Because of his author income, Howard was able to retire early to write full-time. He found his niche pretty naturally, but when he hired Reedsy marketer Julia Pidduck to boost his readership via digital advertising, he saw his books' sales grew by 122%. Now he's sold over 100,000 copies, and he's still seeing results long-term. How's that for a supposedly non-commercially viable genre?
The authors we've listed here write in a wide variety of genres, and the choice is deliberate — we want you to know that success doesn't exclusively come from genres traditionally associated with good commercial performance, like romance and thrillers. If you're willing to put in the work, even less likely niches can be profitable (as Rupi Kaur and Howard of Warwick both prove). 
What you need to do is work hard on your writing, ensure your book meets professional standards, and formulate a marketing plan. We hope these self-publishing success stories will serve as a reminder that going indie is an impactful and profitable way of reaching the literary market, no matter what obstacles you face.
Want to know more about self-publishing? Check out these resources: