Inspired by her daughter, Zenda Walker wrote a picture book celebrating the cultural heritage of Black children's hair. Setting out to publish Zara's Wash Day, she found herself collaborating with a Reedsy designer who helped her realize the magnitude of her mission's true potential.
I wanted to help children celebrate their unique 'hairitage'
Zara's Wash Day started as a conversation with my daughter during our hair wash days. She was always curious about how we style our natural hair, but when she was four years old I noticed a worrying shift. She would compare herself to her friends who had straight hair or looser curl patterns than her, describing her own hair as 'ugly' and begging me to straighten it. No matter how much I affirmed her beauty at home, outside messages were constantly breaking down the confidence I was building up.
As a hairstylist and history enthusiast, I wanted to show Zara what makes our textured hair so special. We talked about how our hairstyles connect us to our African ancestry, and how the melanin in our hair and skin is designed to protect us from the sun's heat. Slowly, I noticed Zara's confidence increase, and she started wearing cultural styles like Fulani Braids and Bantu Knots with pride. I thought, wow, I should write this story. Maybe this can help other families! And this is how the book began.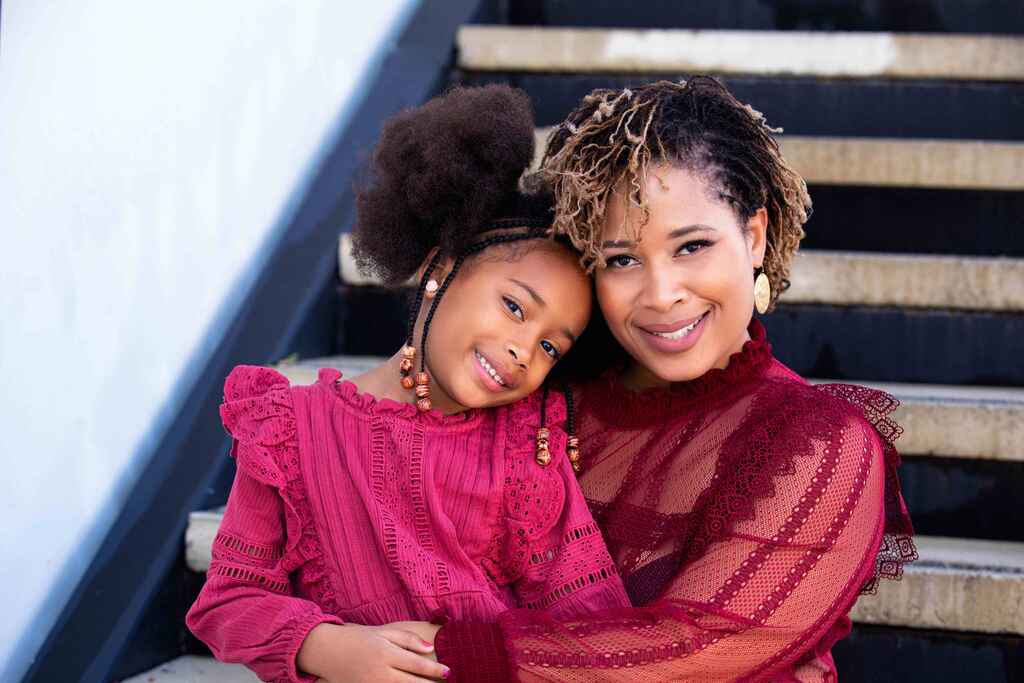 It took me a year to piece everything together, writing through the pandemic, a full-time corporate job, homeschooling, and dealing with anxiety from the civil unrest in America. I saw images of children who were affected by police brutality, like Gianna Floyd, and Dae'Anna Reynolds, and wanted to comfort them in some way. Our children were also suffering from sudden isolation and navigating the new normal that evolved from pandemic restrictions. Writing this book and working with my illustrator, Princess Karibo, was one of the ways I coped with everything. I took everything I wanted to tell Black children who may feel isolated and doubt themselves and poured it into the book.
Finding a designer who can bring my mission to life
When the illustrations and story were ready to be turned into a book, I wanted the cover and internal layout to be unique and professional. I wanted my message to reach as many families as possible, and for that I needed a book that popped off the shelf. I played around with the cover and layout myself, but as I dove deeper into self-publishing and discovered Reedsy's plethora of resources, I realized that leaning on various experts for different parts of my book freed up my time to focus on my strength: writing. So I decided to commission a designer from the Reedsy marketplace.
New to writing or publishing? Head over to Reedsy's list of recommended resources for writers.
Looking for a designer, I wanted to work with a Black professional just like I had for the illustrations. I was intentional about supporting Black businesses and believed that working with artists who share the same cultural history as my book's protagonist could more effectively bring my ideas to life. But I remained open-minded too. I knew, especially as a diversity and inclusion professional, that it was important to give all designers an equal opportunity to bid on the project.
Out of all the professionals, Anthony Foronda convinced me the most. He stood out because his proposal for my cover and interior layout included overall branding ideas and in-depth research of relevant African inspired patterns and color palettes. He had previous experience illustrating diverse characters and building multicultural websites for authors — and it showed! He completely understood my vision for the book. We didn't share our heritage — his Filipino-born parents had come to the US in the 1960s — but he was perfect for the job.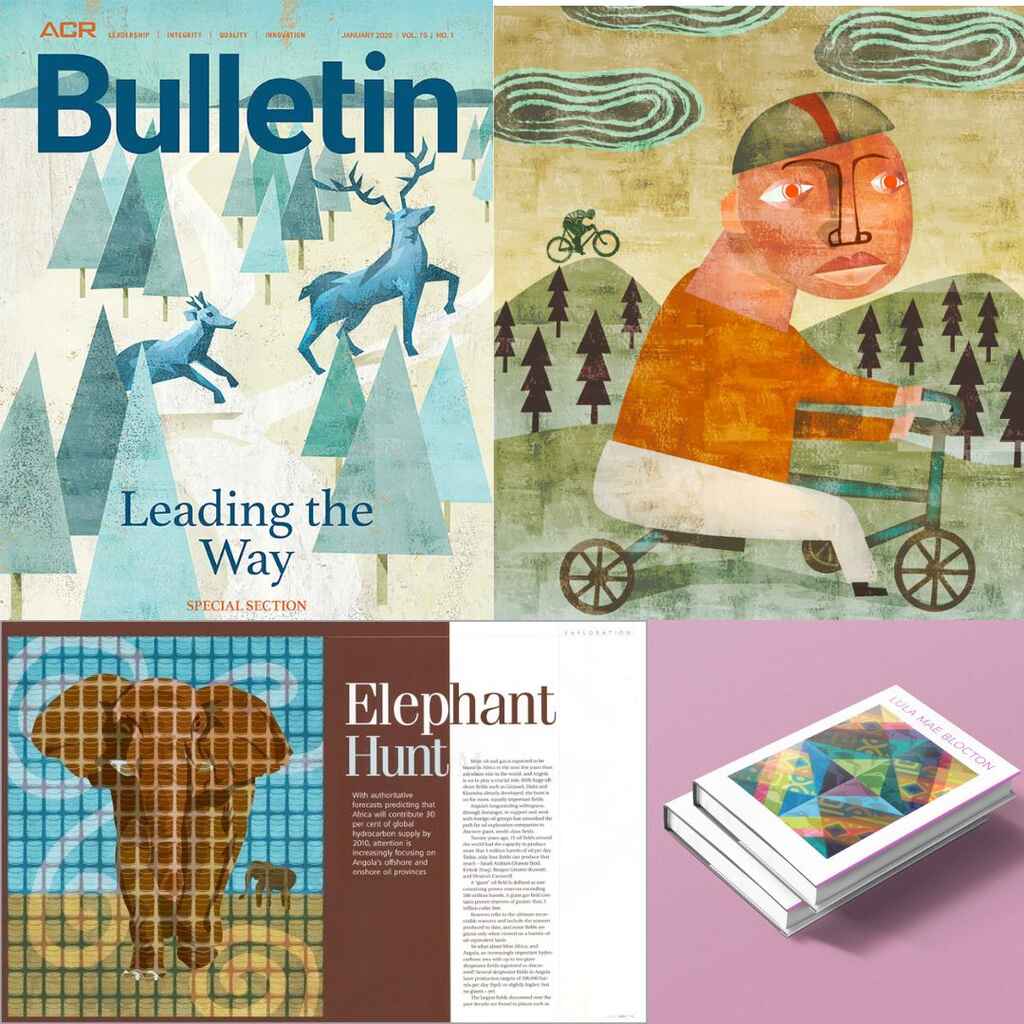 My designer saw the bigger picture for my mission
Anthony and I started our collaboration with a brainstorming session, using my mock-up as a starting point. Back when I was experimenting with the cover and layout myself, I had created a Word document with a simple cover of an illustration from the book and a title. The design was not unique, and it didn't represent the spirit of the story at all.
In our discussions, Anthony helped pinpoint what I really wanted, asking questions, exploring fonts, and brainstorming ways to make the design more interesting. He also challenged me to think about the bigger picture and the future of the book: would I turn Zara's Wash Day into a series, and how would that influence the design?
During one of our calls, Anthony shared some of his Filipino background and hair practices unique to his cultural heritage, and it occurred to me that everyone has a 'hairitage' story. I began connecting with other members of the BIPOC community and realized the potential of turning my book into a series helping all kinds of families embrace their 'hairitage'. At that point, it was decided: Zara's Wash Day would become the first book in the Know Your Hairitage series.
Thinking back to when I was figuring out who to hire for the design, I believe that our partnership is a perfect example of how diversity of experiences is critical to building strong teams.
Design that sets up my series for success
With this new perspective, Anthony and I became clear on how the design concept should feature African cultural references. We explored prints from my closet, and found inspiration for the cover from an Ankara fabric my aunt gifted to me.
Anthony was amazing at weaving my message into every design element. For example, he noticed that we could do more with the hairstyle origin pages, a section that explained where different hairstyles come from. Together, we came up with the idea to recreate the respective tribal shields as an added educational element.
Working with Anthony was honestly a true collaboration. He gave me a new perspective on things, and our combined ideas allowed us to strengthen my message in areas I wouldn't have identified otherwise. He encouraged me to invest in a unique font for the cover title and interior design. I was hesitant at first: there are so many free fonts to choose from, but again, Anthony reminded me of the bigger picture. A unique and high-quality design was the foundation of great branding and could open all kinds of doors like merchandise, but also PR opportunities like entering cover art contests.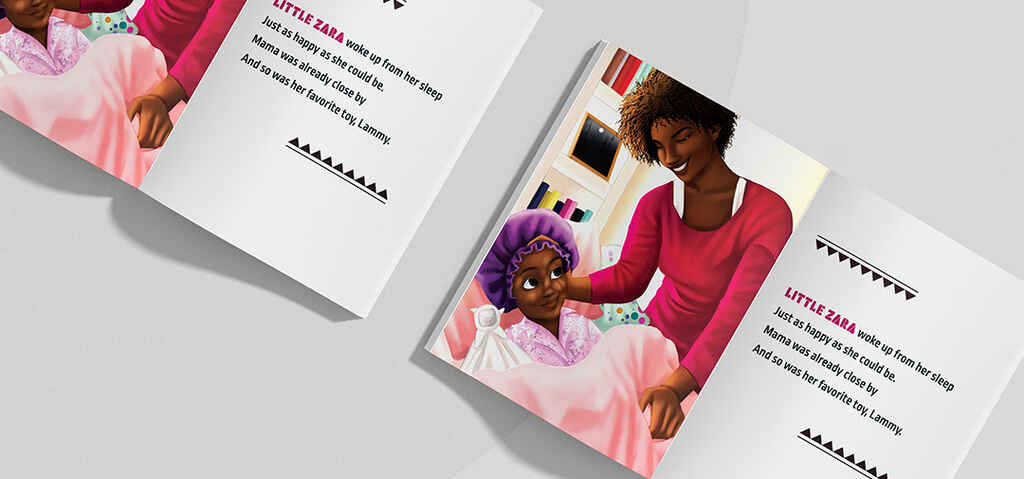 Helping Black children wear their hair with pride
When the book was finally ready, I printed a mock-up and ran to the closest bookshops to see what it would look like on the shelves. Seeing it next to other picture books, I was so proud and full of purpose. I flipped through the pages and exhaled. I knew this book would change my life and the lives of my readers, and I was ready to share our story with the world!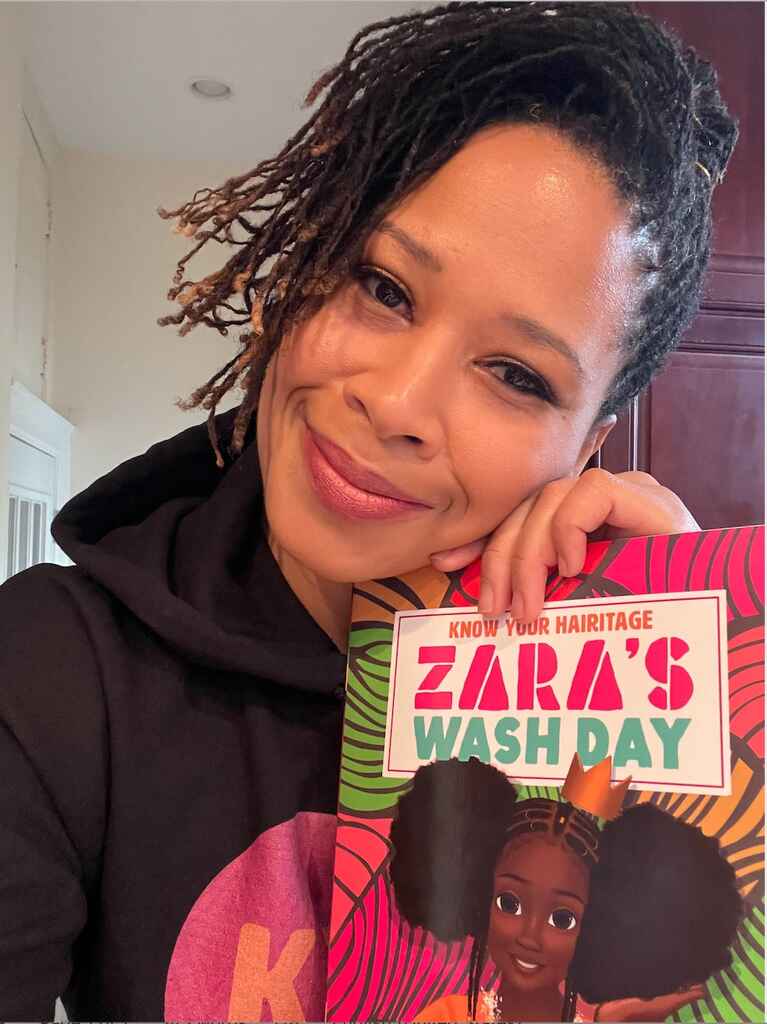 You can imagine how much I looked forward to reading the first reviews — but I wasn't prepared for all the love I received from families and parents. My inbox has been flooded with young readers wearing recreated versions of the hairstyles from the book. Many parents have reached out to share their personal stories and the lessons they've learned from the book. One mom in particular told me how the book has become a staple in her family's wash routine. She has three daughters and a son, who read the book each wash day and pick a style. It's beautiful seeing families celebrating their cultural heritage, and I am honored to be a part of their journey!
A publishing deal for my series
Since its publication, Zara's Wash Day has won three industry awards (2021 Writer's Digest Self-Published Book Awards, Feathered Quill Book Awards, Literary Titan Book Award) and has been featured in several online and print publications, including Writer's Digest March 2022 issue and Bostonia Magazine.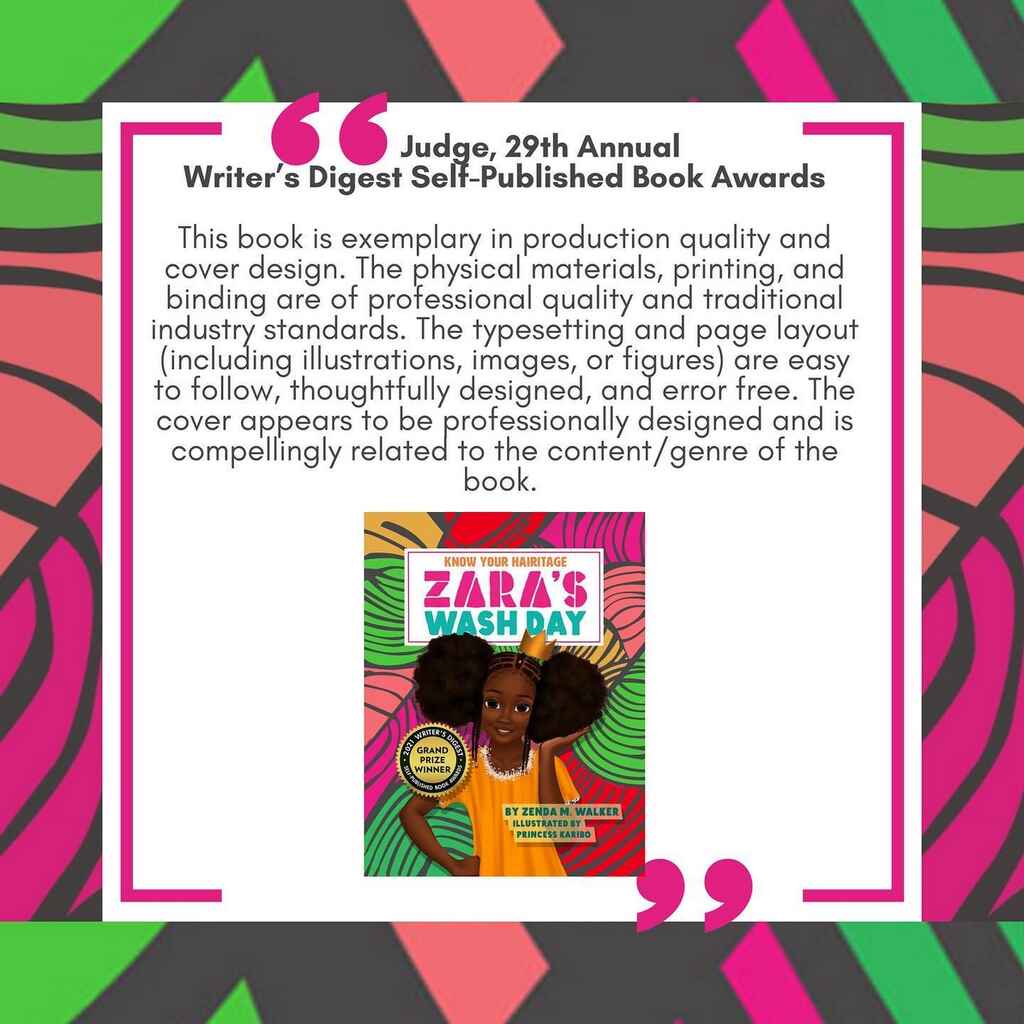 The book was so well written and designed that I was able to secure a publishing deal with Running Press to relaunch Zara's Wash Day and print Zion's Crown, the next book in the series, in 2024.
Although I am now working with a publisher, I continue to work with Anthony on my branding and website updates.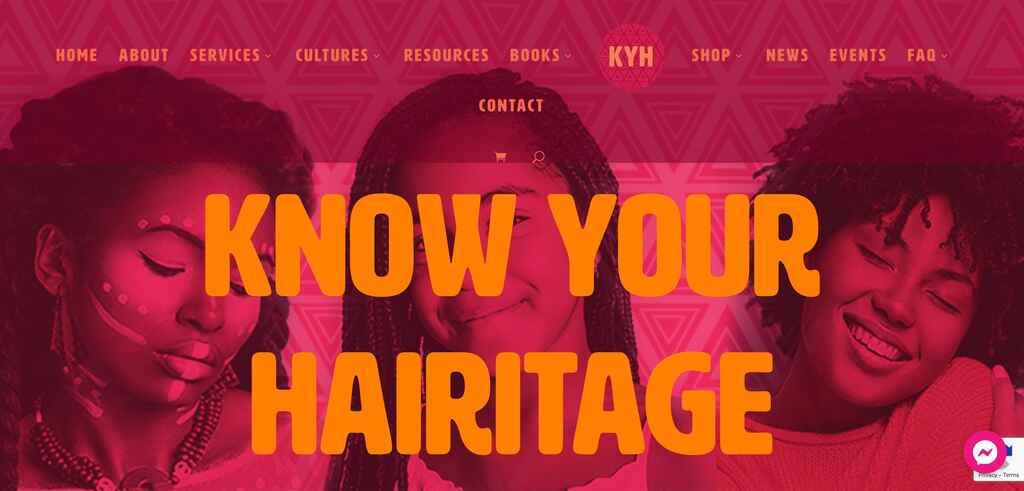 We created the brand together, and I can't imagine a better partner to continue with on my journey. We will be launching an apparel design soon and also plan to collaborate on events related to my upcoming book tour. I always knew my message was important, but Anthony helped me see its true potential.