Last updated on Nov 07, 2023
How to Become a Freelance Editor: 13 Actionable Tips
This article was written in collaboration with professional freelance editors Perrin Davis, Clem Flanagan, and Christina Roth.
A freelance editor is a professional who is contracted to look at a text or manuscript to improve its content and prose on a project-by-project basis. This means that there are two parts to every freelance editor's jobs: the first is the craft-based work, and the second is the business administration work. 
If you're planning to start a freelance editing business, then look no further. With the help of many editors who have done it, here are 13 crucial tips on how to become a freelance editor:
1. Pick the type of editing you want to do
If you've worked in publishing before, you'll know that editing isn't a uniform kind of work. Working in-house, you might do a combination of editing and acquisition work. And what does a freelance editor do? Working independently, an editor might focus on one of the following types of editing:
Developmental editing: where a piece is examined in terms of overall style, structure, plot, and characterization. 
Copy editing: in which inconsistencies in language, voice, and errors in spelling and grammar are detected.
Proofreading: the final check for overlooked typos and manuscript formatting. 
Depending on your preferences, you can choose a combination of services (copy editing and proofreading is a common combo). 
2. Find your niches
Every book genre has its convention. Some, like cookbooks, are highly specific in style and content. Others might be less demanding, but they'd still have some particular conventions and tropes. Authors like to work with editors who are aware of relevant conventions, so having in-depth knowledge in one or two niches can be very beneficial for your editing business. 
As such, analyze books in the couple of genres you really want to work in, see what readers do and don't enjoy, and maybe even go beyond the world of books where appropriate. Take editor Perrin Davis, for example. When her publishing company acquired a cookbook imprint, she dove into the culinary world so she'd be able to give her authors the benefit of insider knowledge.
"I learned as much as I could about food, mostly in the interest of making myself a better cookbook editor," Perrin says. "It was an incredibly humbling experience, but it was so worthwhile. My lesson is this: embrace each challenge, because something that seems insurmountable at the time might end up being your specialty."
3. Be patient, but proactive
Small businesses don't grow overnight. If you have some relevant work experience, you might have prior leads that you can start working with. But if you're coming into freelance editing as a beginner, it'll take some time to get any number of clients, so don't let the wait discourage you.
What you can do to quicken the process is to be proactive; you have to put yourself out there if you want to gather new clients! That means networking with other professionals, asking for referrals, and even outright advertising yourself. Freelance editors are always happy to share resources, experiences, and boost fellow editors, so don't be shy. 
But even with this proactivity, it'll still take time. For editor Clem Flanagan, it took over a year of networking via workshops and conferences on- and offline to kickstart her full-time freelance editing business. 
4. Join an editorial marketplace
Another way to get your name out there and find new clients is to join a marketplace — especially one specializing in publishing, like Reedsy. Once you list your service with us, we can showcase your profile to over 500,000 authors in need of editorial services, and this community is only growing! We aim to make it as easy as possible for authors and professionals (editors, book designers, as well as marketers) to meet and collaborate via our marketplace. 
You can even join us in connecting with writers via our Reedsy live chats on Youtube! Sign up to Reedsy and contact us for more information on how.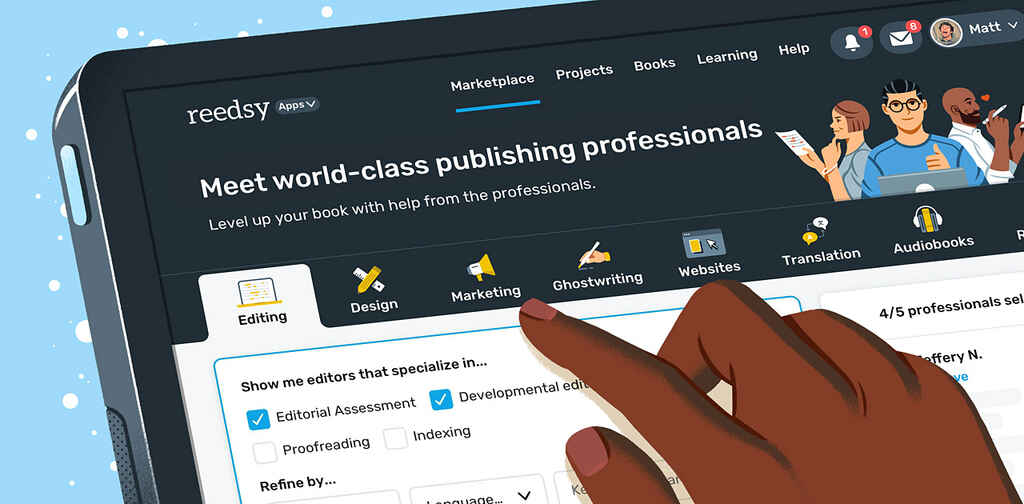 Supercharge your freelance career
Find projects, set your own rates, and get free resources for growing your business.
Joining curated marketplaces also gives your credentials a boost, since these have a vetting process to assure clients that all professionals on-site are experts at what they do. A marketplace can be a marketing tool for freelance editors in more than one way: it provides direct contact with the clientele as well as a stamp of approval! 
For newer editors with less experience, general sites like Upwork are accessible alternatives to curated sites. They give access to a variety of book publishing jobs, though they are prone to bidding wars. 
5. Don't just build a website — build a brand
A professional website is a must for any freelance editing business. Your website needs to reflect your best professional work and your personality in order to appeal to clients. Compatibility in tone and work style can sometimes be as important as your testimonials — authors like to know they'll be working with someone with whom they are comfortable communicating. 
What you don't want to do is neglect your "About" page or description. Next to a solid work portfolio, you should have a professional but friendly freelancer profile that introduces you as a person, rather than just an editing machine (of which there are too many nowadays). Here, you can talk about your life, where you live, and even your pets. 
Reedsy editor Randall Klein's adorable header image featuring his pet and short bio demonstrates a good balance of personal and professional: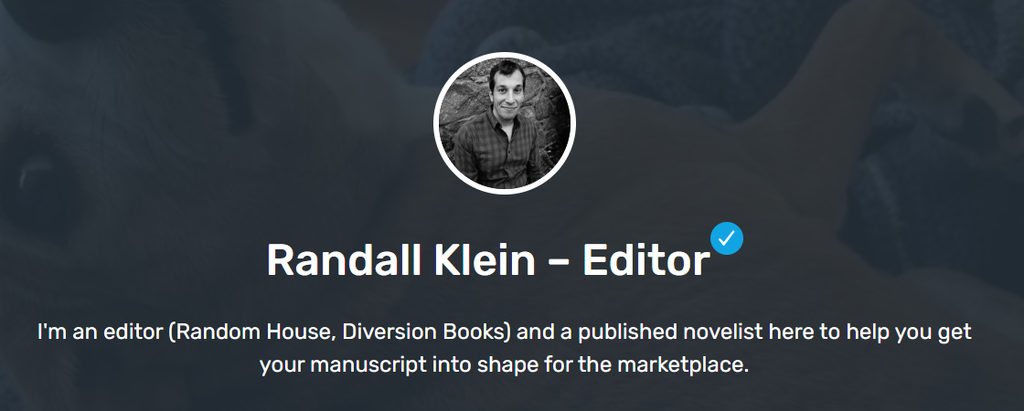 I'm a professional editor with ten years in the publishing industry under my belt (Random House, then Diversion Books). I have edited authors across genres, with a focus in mystery / suspense / thriller and romance. I am also a published author, with my book, Little Disasters, published by Viking in May of 2018. After thirteen years in New York, I now live in Charlottesville with my wife and our very photogenic dog.
6. Find editing jobs and support on Twitter
Bookstagram is great for browsing beautiful, color-coordinated bookshelves, but when it comes to the world of publishing professionals, there's no better social media platform for you to be on than Twitter. There, you can find an active community of freelance editors to network with and a vast pool of writers to market to. 
If you're interested in talking to other editors about how they manage their freelance business, follow the accounts of editing societies, like the EFA, to get updates about their conferences and monthly chats. You can also follow well-known publishing experts like Sam Missingham and Louise Harnby — the latter of whom has an amazing editing podcast that you should definitely check out. 
If you want to meet new clients, follow hashtags like #Writing and #WritingCommunity to see what authors are talking about. You'll find that many of them will ask questions that you can answer as an editor — these are as good a chance as any to demonstrate your expertise to potential clients. 
7. Go to in-person conferences
Don't discount the benefits of offline marketing via in-person networking events and conferences. These can result in some of the most personal, valuable connections you make in the publishing industry, which means they're a great opportunity to generate some positive word of mouth around your editing business. Keep an eye out for the latest book festivals around you and cut out some time to attend them!
8. Set your rates according to industry standards
Pricing is crucial for freelancers: it can determine whether or not your business stays afloat. You want to set freelance editing rates that accurately reflect the skills and experience you bring to the table. Novice editors working on a freelance job typically charge about $25/hour, while more advanced or established editors may charge upwards of $50.
But even if you're a beginner, don't underestimate your abilities! "If you're good at what you do, you should charge a fair price, not what you think the author expects," editor Christina Roth explains. "If you charge far less than other freelancers, you could risk looking cheap and inexperienced." 
9. Charge by installments
At Reedsy, we encourage freelancers to get some percentage of their total fee paid upfront. The rest will automatically be divided into equal installments, depending on how many of them you want to have. This way, you can establish a committed relationship between you and the client, as both are held responsible for their end of the deal.
On Reedsy, you choose the number of instalments and the fee will automatically be divided into a schedule for you.
As for methods of payment, consider an electronic wire transfer or a virtual payment service such as Venmo for convenience and flexibility. Remember to keep a record of your invoices — you can download our free invoice template and use it to save time.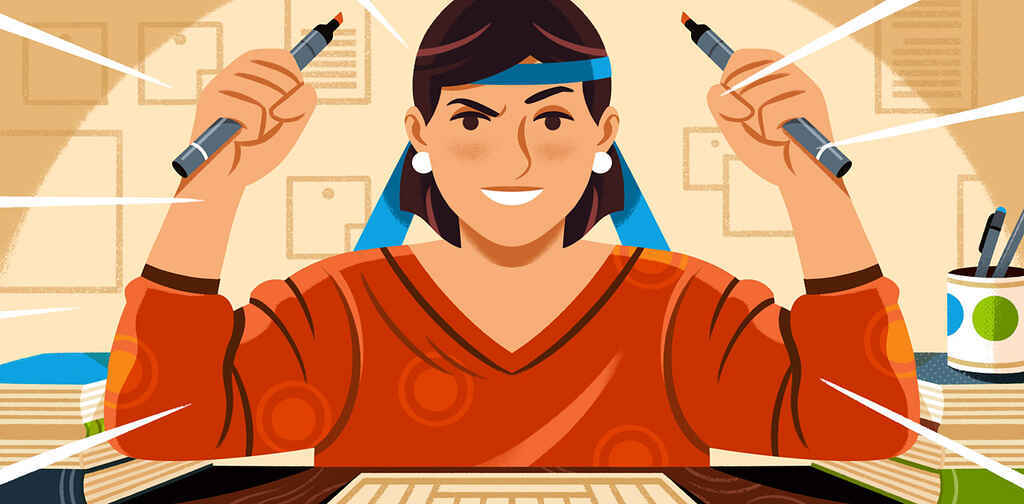 Invoice Template
Provide billing and payment details with this professional template.
10. Keep track of everything 
Organization is important to running any business, but especially one that operates virtually. For every freelance editing job you take, you'll need to keep track of your schedule, forms, and correspondences. All these help you keep your record straight with the client in case any disagreement crops up; they're also important for official purposes. 
Also, organization can prevent missing deadlines. Turning in edits even a day late can damage your business reputation, so a clear and meticulously kept schedule is necessary. This will become all the more helpful once you have multiple projects on your plate at once. Consider using a time tracker to better gauge the time each task requires for future planning.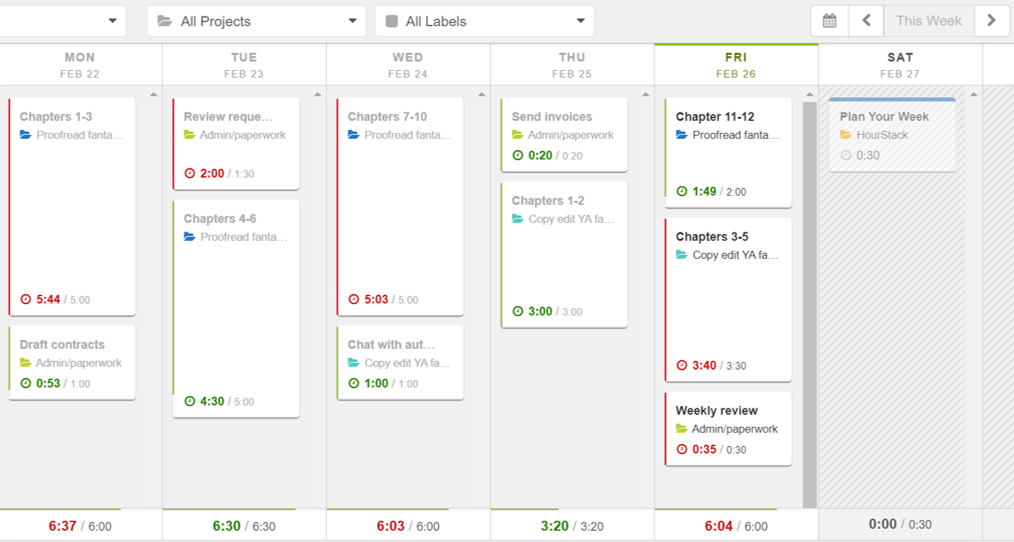 A detailed record also helps you manage the administrative side of your freelance editing business in a headache-free and timely manner. Invoices are needed when you file your taxes — you don't want to be scrambling for paperwork when the deadline approaches. 
11. Segment your clients
As you begin to pick up projects, you'll get a variety of clients, all of whom have different needs. It can be helpful to segment these writers into groups so you can address them appropriately.
For instance, you can categorize them by their level of experience — a new author will need more guidance through the publishing process than someone who's done it before. You might want to share resources on story structure or character development with the former, but probably not with the latter. 
Other criteria for segmenting your clients include:
Subgenre (e.g., psychological thriller, police procedural…); 
Whether the author is self-publishing or querying an agent; 
Whether they're writing a series or a standalone.
These segments might also help you recognize and nurture long-term partnerships. 
You can find out about these details as early as during the negotiation process, perhaps through a questionnaire in your freelance proposal. Here's an example of a standard new client questionnaire which has some guidelines for communication: 
12. Be as communicative as possible 
As mentioned, freelance editors often work with new and self-publishing authors who are likely to need support navigating the publishing process. To be clear, we're not saying that advice and consultancy is part of your job description. But you can support your client on this journey by being communicative. 
For instance, you can explain industry jargon, reply to authors' messages as soon as possible, or recommend other freelancers you know who could provide further assistance. If suitable, this is also an opportunity to suggest a follow-up collaboration which can turn into a long-term work relationship. 
13. Don't stop learning
If you haven't undergone formal editing training yet, we highly recommend checking out some online editing certification programs and proofreading courses. A certificate not only significantly boosts your credentials, it also helps you become a more professional editor.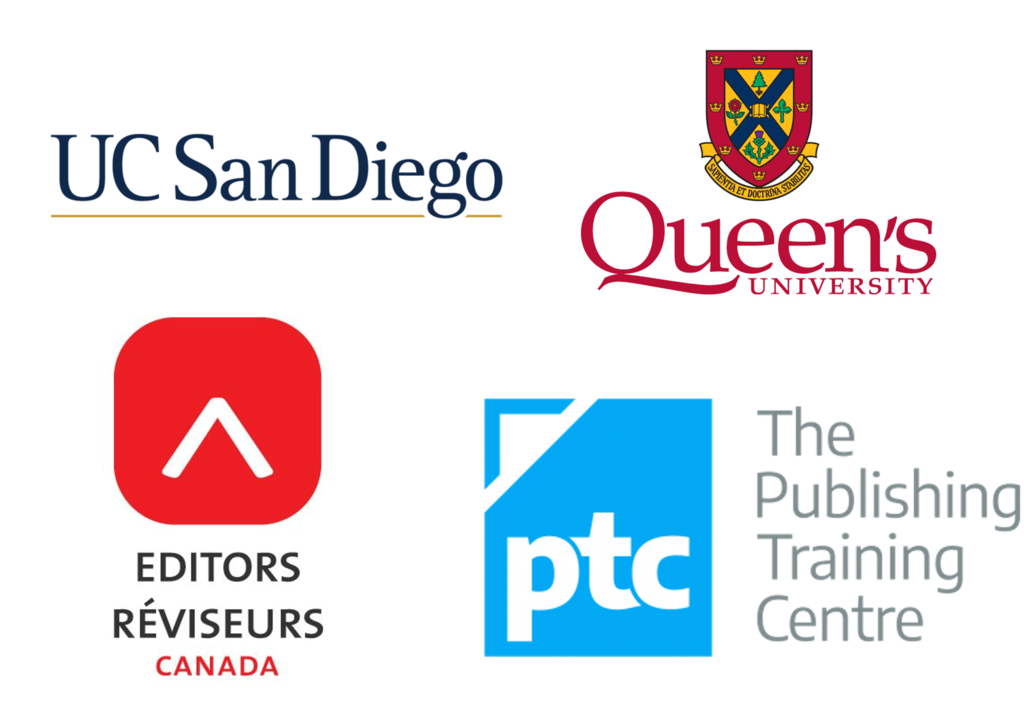 And even if you're qualified and experienced, you still can expand your skill set. Organizations like the CIEP and EFA are always putting together conferences and workshops where freelance editors share their insights to current topics like inclusive language or new popular tropes. These events are great chances to learn from fellow editors and stay up to date with the latest publishing trends. 
The more you learn and are in touch with the current market, the better the service you can offer your clients. You can talk about your participation and reflections on social media, or you can simply let the new skills shine through while you work. Either way, your service will only improve throughout your career if you keep learning. 
And we'll end on that positive note. No matter how you go about it, all of this freelance management business will eventually come naturally as you get more practice. If you feel like you need more tips and support, follow us on LinkedIn and Twitter, or check out our article on Freelancers Union.