The 8 Best Proofreading Courses for Editors and Writers
Knowing how to proofread is a critical skill in today's media-saturated world. Even if you have no intention to become a proofreader, writing is a major part of our everyday lives. Of course, if you do want to be a proofreader or editor (or even a writer), learning how to perform a professional final check on a piece of text to ensure there are no errors or misspellings could make all the difference to your proofreading career. With that in mind, we've curated a list of the best proofreading courses available online. 
From in-depth programs to short overview courses available at various price points, there is bound to be something in this selection that is suited to your needs. 
For beginners and writers 
Maybe you're a student who's looking to secure those A*s or a freelance writer who just needs to make sure all your submissions are flawless. Maybe you're considering proofreading as a career but do not have the time or money to invest in an extensive program. In other words, you're probably looking for a shorter course that can give you an overview of the proofreading craft and get you running quickly.
If that's the case, you may wish to consider the two courses below. They don't go into specific details like collaborating on a digital document or managing the nitty-gritty of formatting a manuscript. Still, they do cover basic grammar mistakes and most major types of editing, and not just proofreading: enough to give you both a good introduction and the confidence to proofread your own texts.
Writing Editing Masterclass (Skillshare)  
🎯 Perfect for: someone looking for a course with low time commitment
💰 Cost: Lesson transcripts available for free. Sign up here.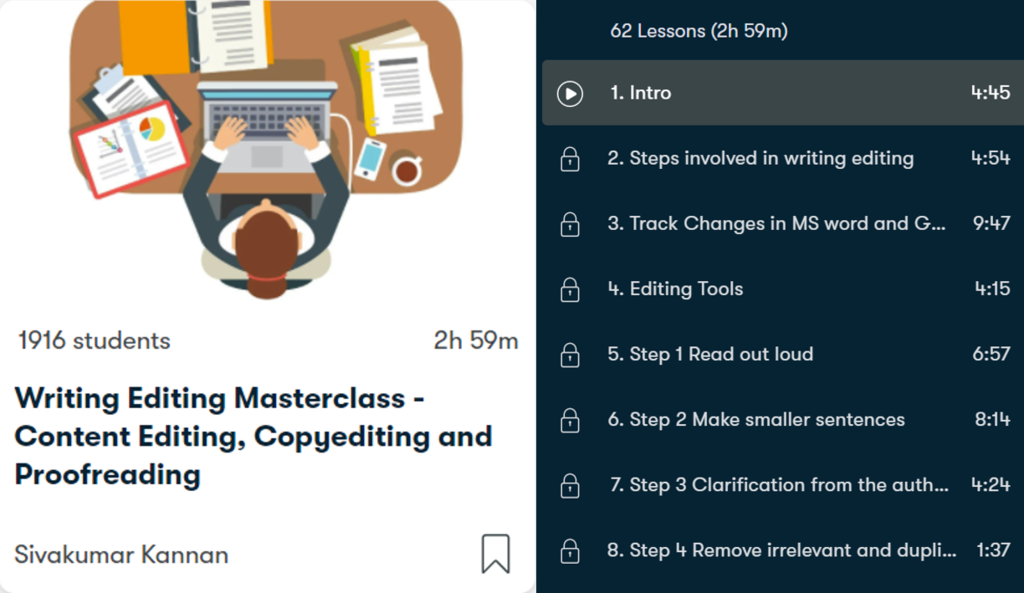 This proofreading course goes a little bit beyond just proofreading: the teacher (a professional writer and editor) provides an overview of writing structure, copyediting, and proofreading — all within three hours of lectures. If you're signing up for a free 14-day trial of a premium Skillshare account, at the end of the program you get an optional test. For those hoping to learn the basics of proofreading but do not have a lot of time, this might be a suitable option for beginners as well as someone with some previous experience. 
How to Find & Correct Writing Errors (Udemy) 
🎯 Perfect for: self-editing writers
💰 Cost: $129.99. Sign up here.
Duncan Koerber — the instructor of this course — has experience working at newspapers and magazines. He's also taught at university level and created content for several popular online editing courses, including this one on Udemy. It includes 19 lectures that you can watch in your own time, covering editing techniques and technical guidance regarding styles, spelling, and document formatting. So while it doesn't provide a certificate, this Udemy course will equip you with the skills needed to proofread and spot mistakes in your own work without a hitch. 
Top tip: Udemy run occasional sales, so be sure to check their courses regularly!
For professional proofreaders and editors
Being a professional freelancer (as most proofreaders are) involves more than just the mastery of proofreading skills — it also means understanding the style used by each client, knowing how to market yourself, and managing your finances. Luckily, some courses cover these topics in addition to the hard skills of the trade, taught by experienced proofreaders themselves. Most of the ones we list below also offer completion certificates so you can verify your own expertise once you've 'graduated' and set yourself up for a successful proofreading career. 
To get more freelance tips and get insights from Reedsy professionals, follow us on LinkedIn.
Becoming a Proofreader (Knowadays) 
🎯 Perfect for: those who want a comprehensive understanding of proofreading
💰 Cost: $399 (you can also get a 7-day free trial). Sign up here.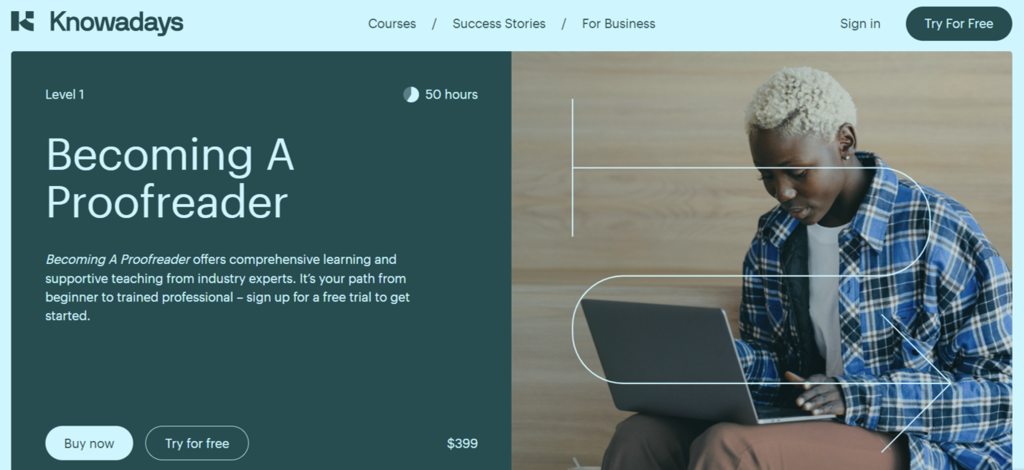 Knowadays (previously known as Proofreading Academy) isn't messing around: their flagship course covers everything from style guides and academic proofreading to getting the most out of Microsoft Word! It sounds strange or even too basic, but getting to know all the tricks of the software and keeping up to date with the latest features could be crucial to your success and efficiency as a freelance proofreader. Having attained the comprehensive set of skills taught in this course, you can keep your workflow smooth and your reputation professional — all of which are worth investing in. 
Proofreading and Copyediting 101 (Universal Class)
🎯 Perfect for: aspiring proofreaders on a budget 
💰 Cost: $80. Sign up here.  
If you're looking for something a bit less costly, check out Universal Class. Their assessment-based proofreading classes comes with 14 lessons, each with a test that quizzes your knowledge of the module that you have to pass to move on. Proofreading and copyediting are both covered, giving you a more diverse range of skills, AND you get a certificate upon completion (always a plus when it comes to job hunting). All this for the price of $80, which is quite a good bargain for eager and serious learners.   
Essential Proofreading: Editorial Skills One (The Publishing Training Center) 
🎯 Perfect for: those based in the UK and are willing to invest in detailed training 
💰 Cost: Roughly $550 (£405). Sign up here.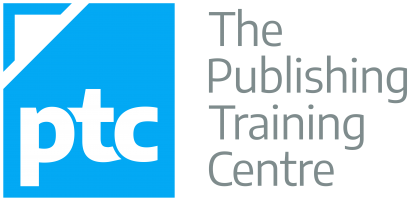 If you're ready to loosen your purse strings a little, you might want to check out The Publishing Training Center's intensive proofreading course. Intended as a training program for professionals, it is assumed that students already have a good grasp of the english language, grammar and spelling included. Skipping past these basics, the syllabus instead focuses on the collaborative and technical elements of a proofreading job, explaining standard practices in the publishing business, and offering guidance in the form of a mentor. While the center is based in the UK, its knowledge through this program can be applied almost anywhere where English is the working language. 
Proofreading Camp (Scribendi and Inklyo) 
🎯 Perfect for: getting the expert, corporate take on what the industry looks for in proofreaders
💰 Cost: $199. Sign up here. 
Brought to you by the editors and managers at Scribendi, a service that employs many part-time editors, this boot camp program offers insight into what employers expect from a proofreader. From linguistic knowledge to digital competency, there is a lesson for every aspect of being a proofreader in this course. It's in-depth, no doubt, and it requires a bit of time investment, but you'll get a solid start to your career upon completing the program. 
Kickstart Your Freelance Editor & Proofreader Career on Upwork (Skillshare)
🎯Perfect for: those who want to know about freelance work 
💰 Cost: Lesson transcripts available for free. Sign up here.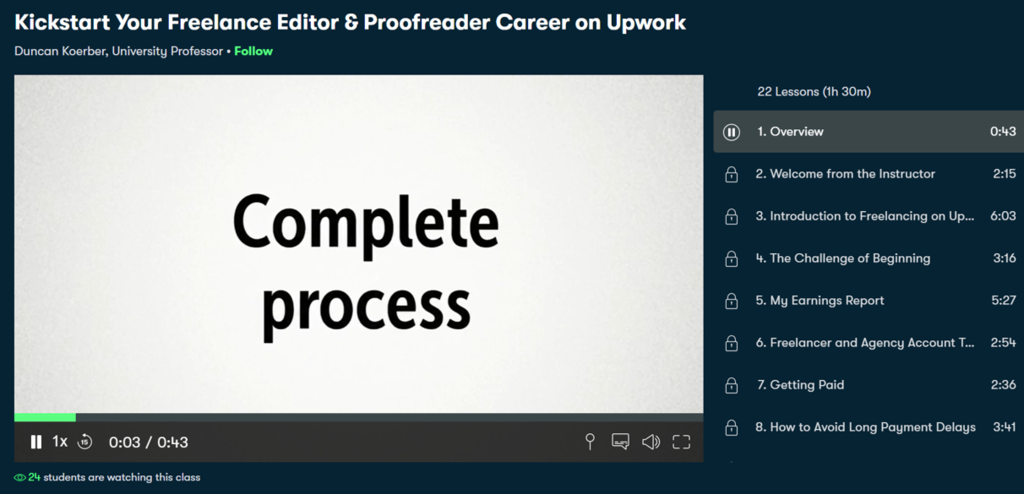 In 22 bite-sized lessons, Duncan Koerber shares his insights into becoming a freelance editor and proofreader on Upwork. While it does not come with a certificate, this course ansers plenty of complex questions and issues related to being a freelancer — from how to find proofreading jobs and how to make sure you get paid the right fees, to understanding personal finance. Koerber still touches on editing philosophies and what editing tools you should master, but those should be considered additions to the golden nuggets of wisdom on managing your independent work. 
Top tip: Don't stop at creating a strong profile, demonstrate your professionalism with a well-designed freelance proposal. 
Proofreading Power Basics (Udemy) 
🎯 Perfect for: learning about the technicalities of proofreading 
💰 Cost: $99.99. Sign up here. 
Understanding proofreading marks, choosing your approach to a document, noticing the little things like capitalization and numeration — these are some of the things you can expect from Proofreading Power Basics. As with many of these professional courses, make sure you come with a world-class understanding of grammar because there's no talk of punctuation and homonyms here. As the name suggests, this is all about proofreading power and proficiency, and it'll be suitable for learners looking to hone their professional skills and put it into practice right away. 
With these eight proofreading courses, you'll have a good selection of choices regardless of your level of commitment, career goals, and budget. We hope you find the course that will bring you one step closer to being a successful freelancer.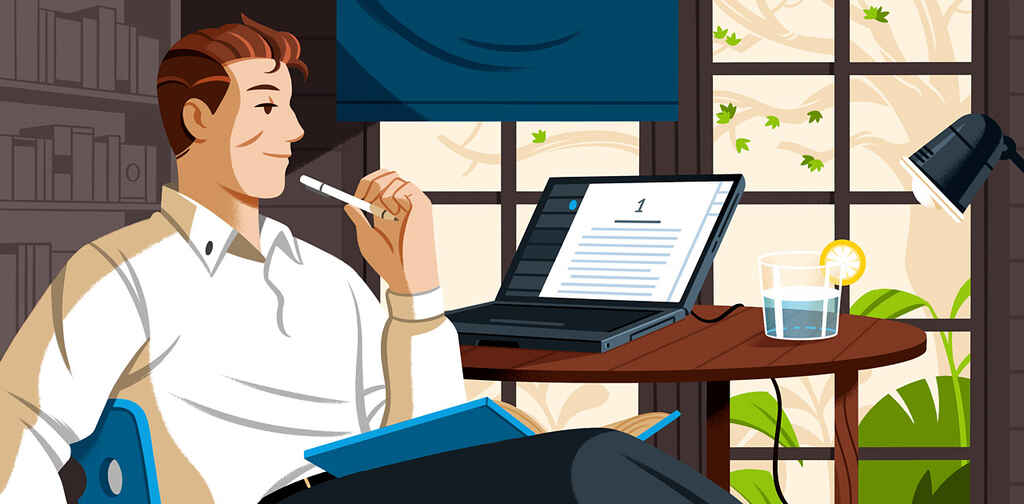 The Full-Time Freelancer's Checklist
Get our guide to financial and logistical planning. Then, claim your independence.