How to Get Freelance Clients: 7 Insider Tips to Help You Succeed
Since we started Reedsy a few years ago, we have seen hundreds of our freelance professionals get thousands of projects through our marketplace. Some used good tactics, some not so much, so we decided to share insider tips on how the most successful freelancers get clients.
To sum it up, you need to do this to get more freelance clients:

Show the value you will bring to the table
Engage with your client
Ensure that your quotes are clear
Use templates to cover all of the basics
Keep your online profile specialized and showcase your expertise
Don't underestimate your client's budget
Think twice before declining a project
Now let's dive into it!
1. Show the value you will bring to the table
You might think that in a situation where authors are sampling a number of quotes, the cheapest one always wins. But this isn't necessarily true. Though it's undeniable that some authors are hunting for the lowest price, only 50% of Reedsy clients statistically accept the cheapest offer! Many others take the quality of work, communication and general engagement of the freelancer into consideration, resulting in collaborations built on mid- to high-range feeds.
What does this show? Well, it tells you that your prices don't have to be the cheapest as long as you can show your value that you bring to the project. If you're prepared to do that, it's much more likely that you will make your prices work, even if they're not the cheapest.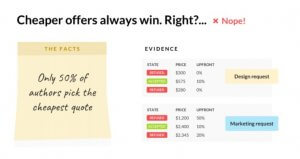 Real Reedsy requests examples
Just take this example above, which comes straight from our marketplace and shows projects where offers almost twice as high as the lowest offer are being accepted. This isn't to say that you should just charge crazy prices, of course — but making your high-end pricing work shouldn't be a concern on Reedsy.
PRO-TIP: Check out our post on how much editors and designers make to see how your prices compare to the rest of the market.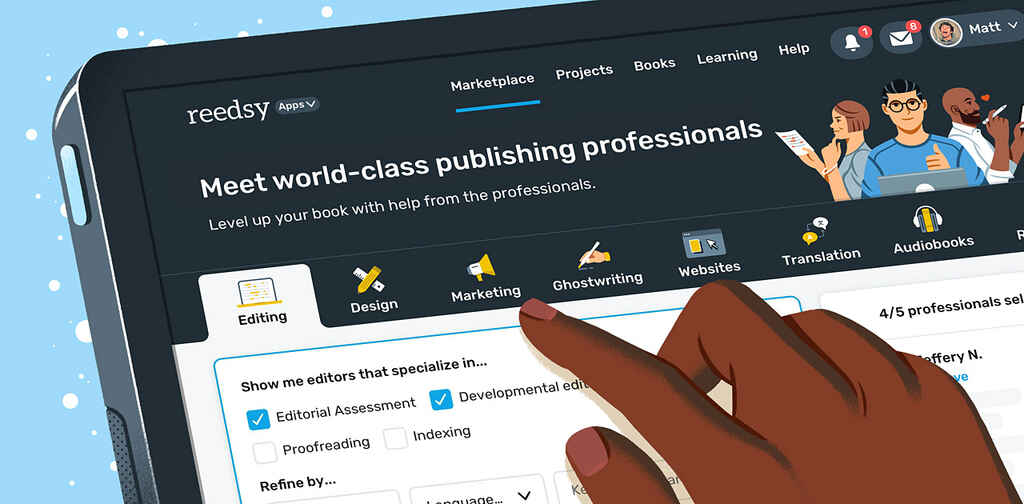 Grow your business on Reedsy
Submit your application to join our curated network and connect with clients.
2. Engage with your client
Here's the thing: clients generally spend a lot of time researching freelancers to contact — meaning you are one of their top choices and they want to see you engaged with their project. So don't shy away from interaction! Ask yourself:
"Is this an exciting project?"
"Have I worked on something similar?"
"How can I respond with a personal touch?"
Communicate clearly and prove your knowledge. If you're a book marketer, for instance, be prepared to know your lingo and talk about ROIs and KPIs.  It'll help you to relate to the author's project and elevate yourself to being a client's number one choice.
3. Keep your quotes clear and concise
The offer not only helps form the details of your contract, but also confirms that clients understand what they are (and are not) getting. So when you're composing the offer, spend some time considering the details that are crucial for the client to understand. Consider including detailed information about the service you will be providing, how many iterations there will be and whether you would like to offer the client an opportunity to discuss your work (and for how long!) post factum.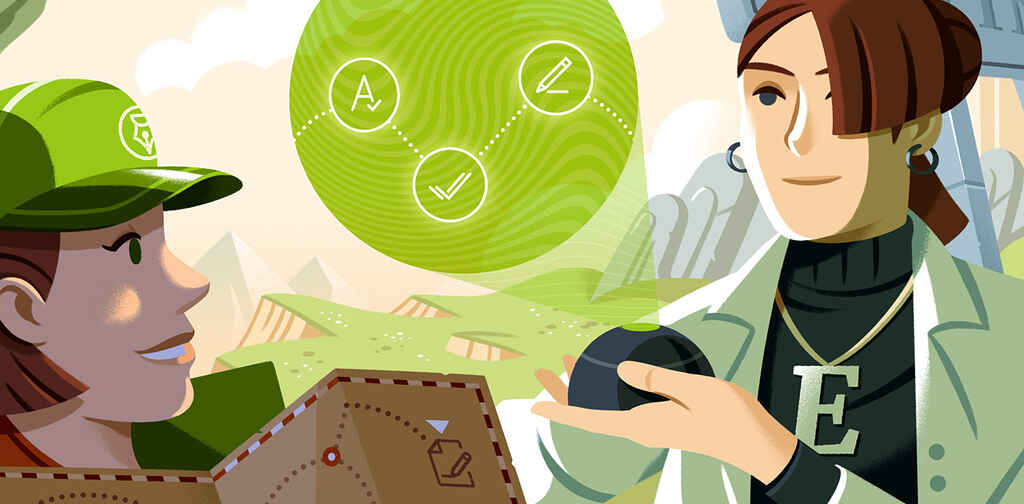 Offer Letter Checklist + Template
Follow our tips to successfully sell clients on your services while setting clear expectations.
4. Make templates your best friend
Templates (or pre-composed messages that you edit) will help you efficiently cover the basics every time. Another bonus: it will save you time that you could spend engaging with the important part of the work — the project itself. Ensuring every client gets all the information they need will avoid lots of questions later and instill confidence, as they then know what to expect from the start.
Templates also work as checklists, making sure you have all of the necessary information to provide an accurate and detailed quote. It's all good when clients talk about how much they love or hate the book they have written, but sometimes they miss the more trivial, nitty-gritty details about their project and what they service they actually need!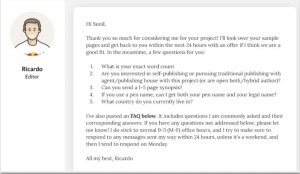 A template used by one of Reedsy freelancers
Pro-tip: Download a freelance quote template for free right here!
5. Don't be a Jack, or Jill, of all trades
Most importantly, make sure your online profile is specialized. If a client is looking for a romance editor, for instance, they're looking for a romance editor. Saying that you specialize in editing all kinds of fiction and non-fiction books — while offering every single editing service under the sun — isn't going to appeal to that client.
That's why you want to rule your niche. If you narrow down your specialty areas, it will help funnel more considered requests your way — moreover, the projects will actually be of interest to you. Showing your expertise in a particular field will also give more confidence to the clients that you will make their book the best it can be.
You can see some of our top tips on creating a great professional profile here.
6. Don't underestimate your client's budgets
It might also cross your mind that publishing houses pay much more than standalone authors. Well, that's simply not true: although publishers do invest in the production process, they're still companies trying to make their business efficient. In the past few years, most of them downsized significantly, and their budgets for freelancers shrank. Self-publishing authors, on the other hand, want the best for their book (their baby!). If they find the perfect professional, they will consider paying more, especially if you show them the value you can bring.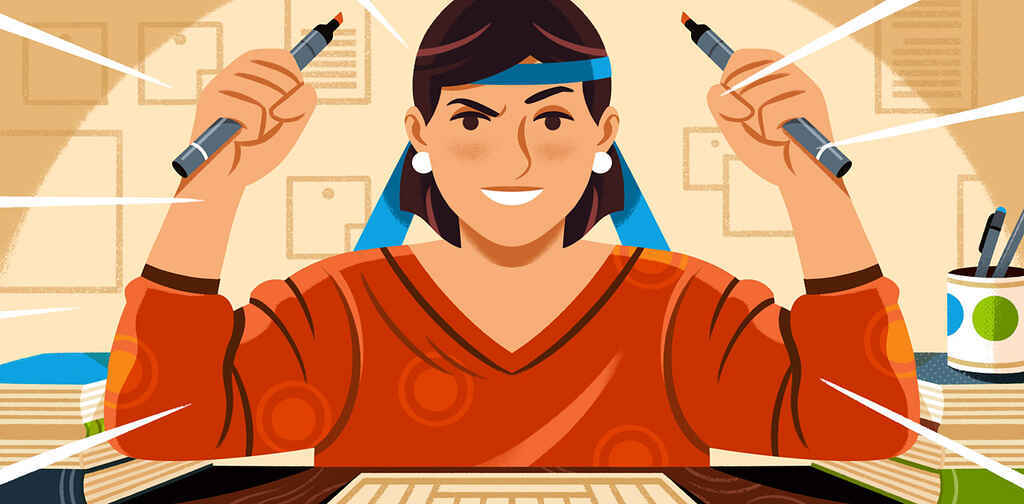 Invoice Template
Provide billing and payment details with this professional template.
7. Think twice before declining
We all know it's easier to work on something that you are interested in, so give yourself the opportunity to find that out before you decline a project. Don't decline unless you're actually too busy for the next few months, or really can't help with any of the services the client is asking for.
Other details can be worked out, whether it's the timeline that doesn't fit you (always ask if the client is flexible), or if you feel that they need help with more aspects than you can cover. Just let them know and discuss what you can do for them. With some projects, you'll be able to reach an agreement — which will get you that much closer to getting freelance clients.
---
Not a Reedsy professional yet? We're always looking for more talented freelancers! Go ahead and join our community here to start getting freelance clients and getting paid.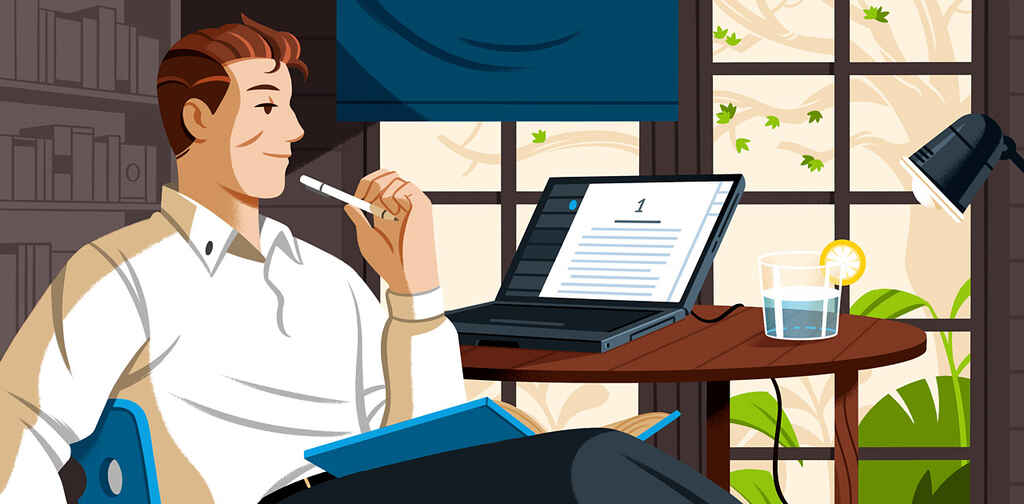 The Full-Time Freelancer's Checklist
Get our guide to financial and logistical planning. Then, claim your independence.