Last updated on Apr 01, 2023
What is the CIEP, and Should You Join It?
The Chartered Institute of Editing and Proofreading (CIEP), formerly known as the Society for Editors and Proofreaders, is an association that provides training, support, and networking opportunities to editorial professionals on the freelance journey. While it's based in the UK, membership is available to editors and proofreaders worldwide. 
Being one of many editing associations out there, what makes the CIEP a worthy choice for freelance editors? Is it the right organization for every editor or proofreader? Let's go through some important features of a CIEP membership and find some answers to these questions. 
The prestige of the CIEP's tiered membership 
Firstly, the CIEP stands out from other organizations because of its tiered membership system. There are four grades that each correspond with different levels of training and experience: 
Entry-Level Membership — brand new proofreaders and editors; 
Intermediate Membership — minimum 100 hours of experience; 
Professional Membership — minimum 500 hours of experience; 
Advanced Professional Membership — minimum 1,500 hours of experience. 
These numbers are just one aspect of the requirements — you'll also have to provide proof in professional training, client references, and evidence of special skills depending on the level you apply for. 
Professional memberships have the added privilege of being voting members of the institution, meaning they can contribute to its policies, decision, and direction.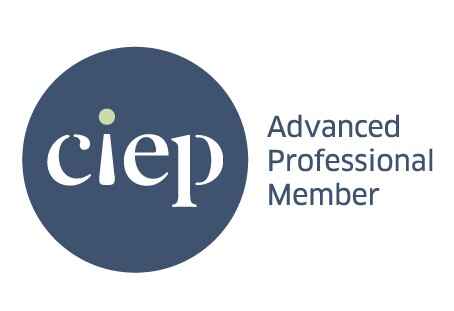 One of the biggest boons, however, is the prestige of a high tier. It is a strong credential to have, being a Professional or Advanced Professional member of the CIEP, because of the vetting process, and because of your involvement with the institution. In other words, just by stating your high-tier membership, you're beginning to build potential clients' trust. 
Membership fee differences 
Other than the work experience required, with more benefits, there also comes higher costs. As of April 2023, the membership fees for the CIEP are: 
£126 per year for Entry-Level and Intermediate Membership; 
£189 per year for Professional and Advanced Membership. 
Without a membership, you still can get access to limited resources like the curriculum for professional development (which includes useful course recommendations), the institute's blog, and the free "Editorial Excellence" newsletter. But the course discounts, newsletters, and marketing opportunities — those are only available to paying members. 
Training and development at all levels 
The CIEP is known for many of its courses, but particularly well-known are the beginners' courses in proofreading and copy editing. These are divided into stages meaning they're suitable for those with and without any experience. These are great preparations if you want to become a proofreader or a copy editor — and there's also a mentorship program available after you complete the training.
Of course, there are plenty of similar editing courses and certification programs out there for you to sign up to — what sets the CIEP apart is its more advanced courses aimed at professional development. Rather than just building your editorial skills, these soft-skill courses are also about client communication and project management. These can benefit more than just newcomers to industry.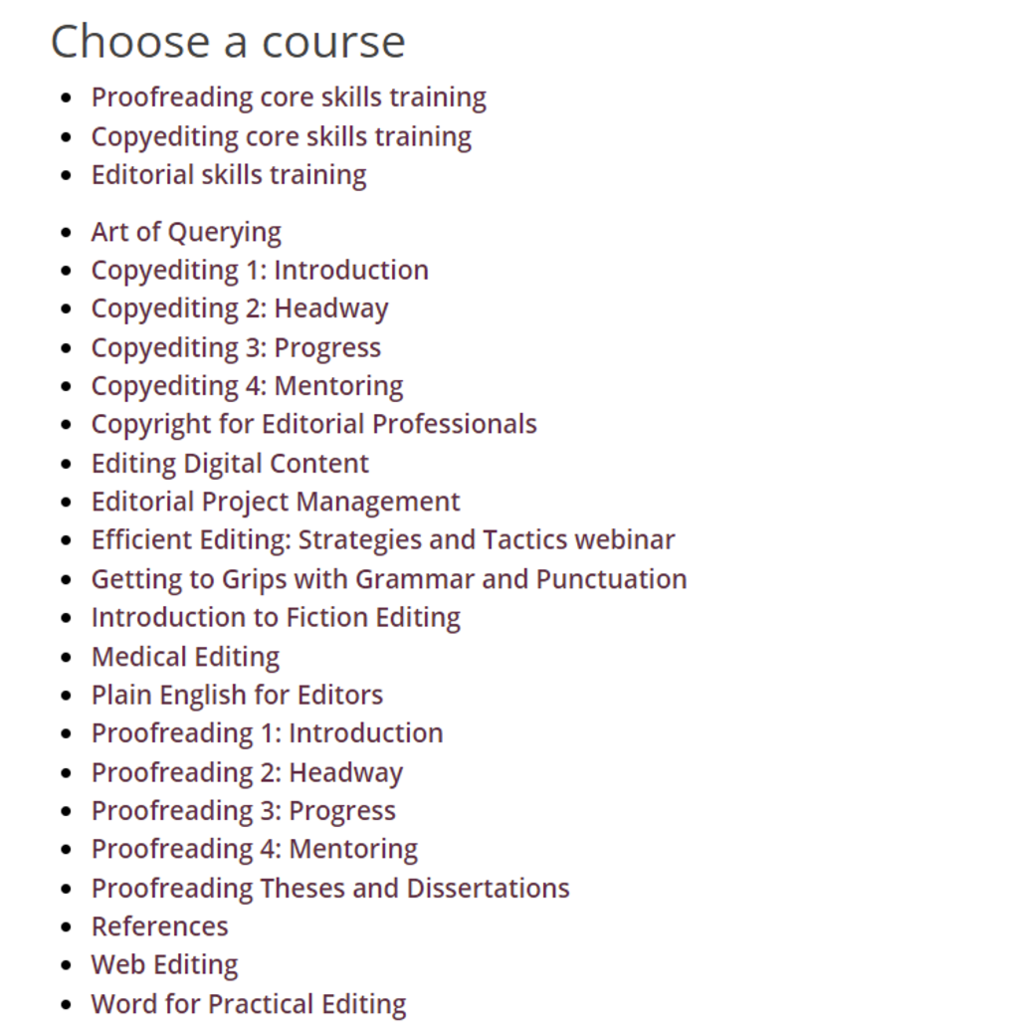 All courses are available online and some can be taught in face-to-face workshops. Wherever you are, there are flexible choices to help you learn about every aspect of being a freelance editor or proofreader. 
With a membership discount, you get roughly 40% off every course. In other words, if you plan to take several of the CIEP's courses, joining the institution might be a good call. 
Forums online and offline
Just as the CIEP training courses are available in different formats, the institution's networking spaces are also available both on and offline. 
Online forums, some of which are attached to certain courses and are only available to those who have signed up to them, can also be highly useful. Here, editors can ask questions about their craft or about situations at work where they are unsure about the best course of action. Other professionals can offer their perspective and help one another out. 
The CIEP also has local groups — some are even based outside of the UK! — that have their own meetings, so you can tag along if you live nearby. As a non-member, you can attend two meetings before making a decision about joining.
Annual conferences: the event of the year 
Every year, members of the CIEP come together to attend talks by professionals and meet one another at the annual conference. This is a great opportunity to learn and ask questions from experienced editors and proofreaders about any aspect of the job, and a fantastic way to connect with the community. 
Even though it has been taken online since 2020, the organizers work to retain as much of the friendly and enriching environment as possible. Whether online or offline, the CIEP provides wonderful chances to build meaningful connections with fellow professionals. 
Free alternatives to CIEP forums
While this kind of support network is useful to have, you don't necessarily have to be a member of an editor association in order to find it. Nowadays, a lot of editing professionals are on social media. 
Twitter, for example, houses a very diverse network of editors who are always open to discussions. You can start by following publishing experts like Crystal Shelley to get a sense of what kinds of conversations often happen on editing Twitter.
For a more private approach, there are many editorial Facebook groups you can join. With social media platforms you can meet a lot of fellow editors and proofreaders without spending a penny. 
That said, the value that close connections fostered in a dedicated community like the CIEP can be immense — it can lead to long-term support and referrals to strengthen your career. 
Directory to promote Professional members 
Getting new clients is always an important part of being a freelance editor or proofreader. If you qualify for Professional Membership, you get the chance to advertise your service on the CIEP directory. This is a way to increase awareness for your editing business.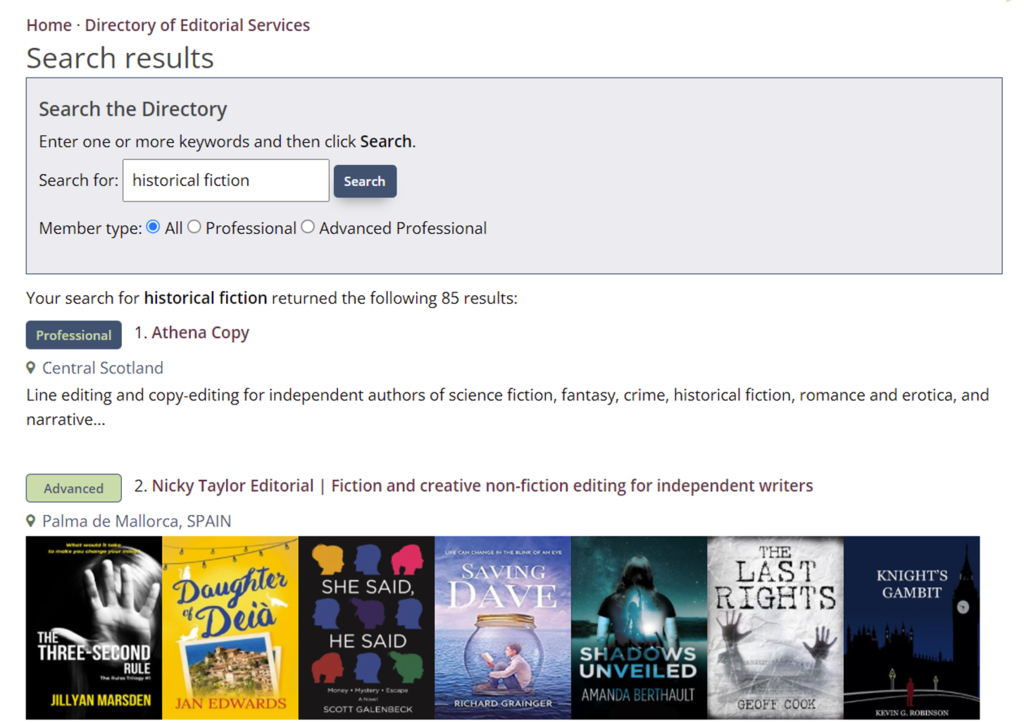 The directory allows potential clients to search for professionals by type of service and by genre. Your profile will appear in the results of appropriate searches, and the client can thus connect with you. 
Free alternatives to the CIEP directory
That said, there are more flexible alternatives that require you to jump through fewer hoops. A curated marketplace like Reedsy, for instance, also allows authors to search for editors, designers, and marketers by subgenres and services, but the plus point is there are no sign-up cost on either side. 
Because of this set up, authors are more likely to use a curated marketplace to connect with all the professionals they need, which means that you're more likely to find new editing jobs, especially if you hope to work on books. (It's also free for you to join Reedsy and receive requests from authors, so why not give it a go?)
Find exciting new projects
We connect publishing professionals with our community of 1,500,000 authors.
Verdict: Is the CIEP for you?
Given the main features of a CIEP membership covered above, should you pay for CIEP membership?
This depends on your goal. If you want to enjoy their courses at a lower price, find new editors and proofreaders to talk to, learn from, and share your experience with without having to maintain a social media account, then this is the place for you. It is also a nice opportunity to contribute to an established organization as a veteran editor. 
If you're not necessarily searching for these new connections and you're hoping to find new freelance gigs, this might not be the most effective use of your resources. CIEP membership will give you some good credentials, but at the end of the day, it is more of a community than it is a job hub. 
We hope this has given you an overview about the Chartered Institute of Editing and Proofreading. If you're interested in another similar organization based in the US, check out our article on the Editorial Freelancers Association and Freelancers Union. 
---
Follow us on LinkedIn for more updates and tips on working in the publishing industry, and check out our blog for more articles like this, such as our investigation into IAPWE and our SCBWI deep dive.