Last updated on Apr 07, 2022
Editorial Freelancers Association: Is It Worth It to Join?
Working as a freelance editor can be daunting, especially when you're just starting out: you have to manage everything, from finding new projects to business administration. If you're looking for support and mentorship, freelancer organizations are a good way to go — and joining the Editorial Freelancers Association (EFA) is a well-known option for that.
What does this association offer, and should you pay for this membership? The short answer is yes — if you're focused on building connections. But if you're hoping to find an abundance of job opportunities, it's probably not worth it. Let's dive in and see why this is the case.
What is the Editorial Freelancers Association?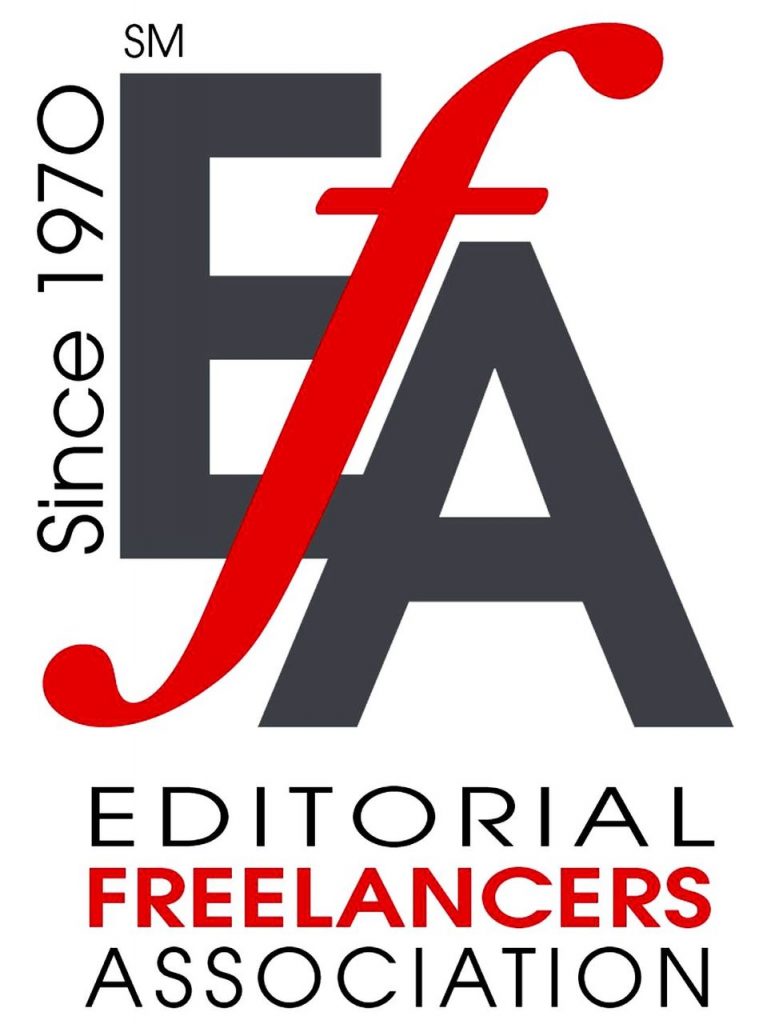 The EFA is a society of freelance writers, editors, and translators — basically anyone who works with texts in the publishing industry — headquartered in New York City. It shares resources and organizes events to help freelancers in the book industry find jobs and succeed at them.
If you visit the EFA website now, you'll find a good amount of useful information freely available to the public. Even if you're not a member, you can consult their sample contracts and table of rates for different editorial services.
Of course, the EFA isn't the only source that can help you with setting editing rates. And there's no such thing as a free lunch: there are still a lot of perks hidden behind the "member access only" label. So how can you join this association and get access to its supposed treasure chest?
Becoming a member
It's simple: pay the yearly membership fee of $180, and you can be part of the EFA. The Board welcomes those who are new to book publishing, although it advises that members should have some experience in the industry (even if it's just in one aspect of the publication process, like proofreading).
What exactly does this price get you — and is it worth paying? To answer, we need to examine both the pros and cons of becoming an EFA member.
The advantages of joining the EFA
An EFA membership comes with certain perks that many freelancers, particularly those who are looking to build connections, will find appealing.
Resources for freelancing
For many freelancers, this will probably be the most important benefit of all. Paying $180 a year gets you access to:
Workshops on editorial crafts, productivity, and worker-client relationships;
Blog posts and newsletters updating the latest developments in the industry;
Job postings from publishers and authors; and
Networking events that connect you with experienced professionals.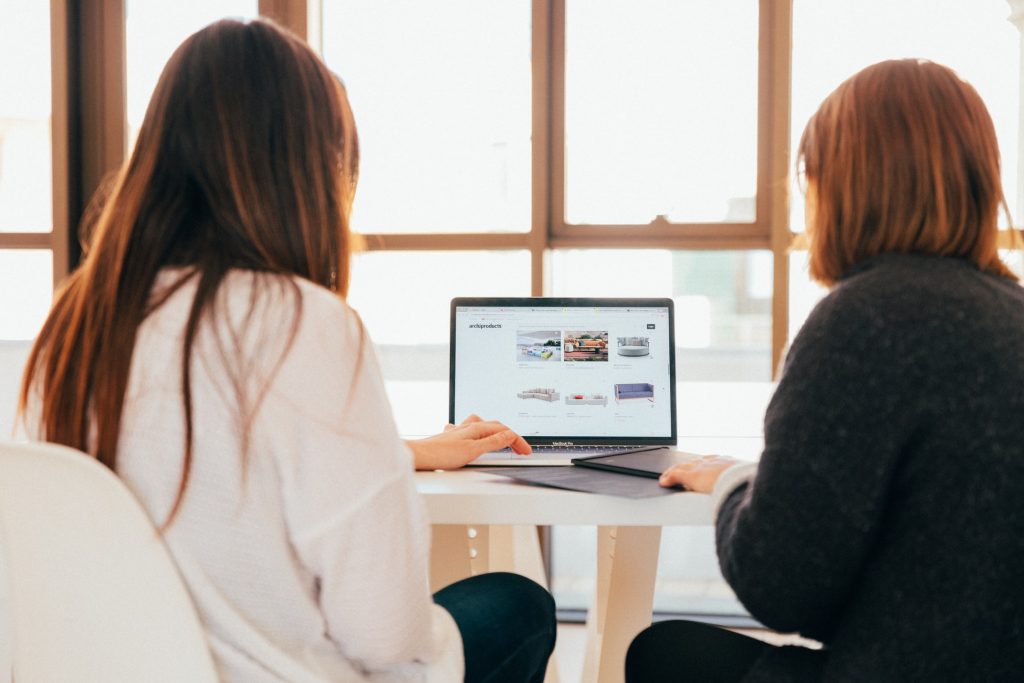 The networking benefits may speak especially loudly to freelancers — after all, the relationships you forge through this organization can turn into valuable mentorship if you regularly attend events. Indeed, many seasoned professionals join the EFA in the hopes of helping newer freelancers. They can shed light on how to deal with difficult clients, chase up invoices, and acquire various projects — all of which can be inspiration for a new freelancer's own system.
Service discounts
As with most freelancer associations, the Editorial Freelancers Association provides some insurance for freelancers who don't get company-paid insurance and fringe benefits as full-time employees would. Specifically, the EFA offers discounts (around 5-20%, depending on the plan signed) for medical and dental services across America, with the exception of Vermont and Washington.
Establish your credentials
Being a member also puts you in the Member Directory on the EFA website, which has two main benefits. First, clients browse such directories when they look for an editor, proofreader, or literary translator, so having your name in this particular directory is good exposure. Second, the size and prestige of this association will enhance the professionalism of your profile. Finding your name here will reassure an author or publisher, perhaps even more than on your own personal website, especially if you're just setting up your freelance editing business.
The limitations of the EFA
While joining the EFA can give you insurance, mentorship, and credibility, there are limitations to what the membership offers. Sometimes you need to find out what you don't get to decide whether it's worthwhile to pay the price.
High membership fee
While a membership opens the door to an array of resources, it doesn't give you access to all the organization's products and services. Among the things that the $180 membership fee won't get you are the various booklets, the active courses, and the webinars written and taught by experienced instructors.
In other words, if you're hoping to gain knowledge about the freelancer trade beyond the information given through networking events and newsletters, you'll have to pay more. While members do get 20% off all courses the Association organizes, you might find that the extra amount you'd pay for the non-member price doesn't really add up to a full membership fee anyway — and that you save more by not being a member. Of course, that's assuming that you're only interested in a few of the courses and not so much the networking.
You may be interested in this selection of the best proofreading courses, which is available at a range of prices. 
Many perks are limited to the US
Another disadvantage is that if you're not based in the US, you probably won't be able to reap the most substantial benefit of the EFA: the opportunity to attend its live events. From workshops to networking meetups, all events are organized in the US. Active offline classes also take place only in America. If you think you'd enjoy offline meetings, the CIEP, an editing organization based in the UK, might offer a wider international network than the EFA.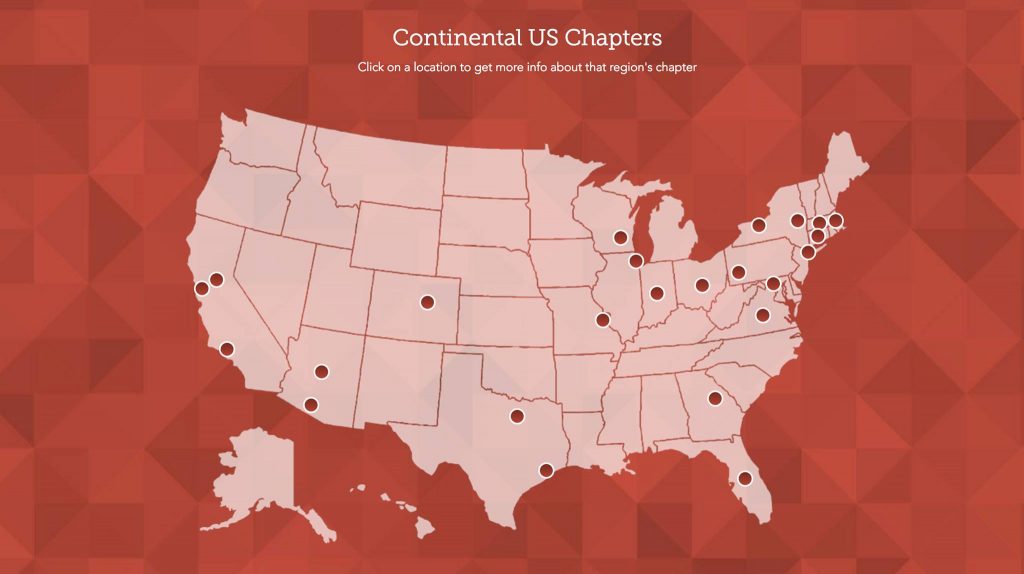 Limited job opportunities
While the EFA advertises high-quality job postings, it doesn't offer a high quantity of opportunities. And that's not to mention the fact that you'll have to compete with hundreds of other members for what they do post. As you know, freelancing is not about finding just one job — the aim is to constantly take on new projects. Which means you'll be needing a bigger job board than what the EFA offers. But here's the good news: there are better places than the EFA to find job opportunities and gain clients.
Solution: join several organizations and platforms
If you really want to invest in your network and find decent jobs to move your career as an editor forward, you can't depend on an EFA membership alone. Consider some other organizations and platforms (like the CIEP, ACES, or Freelancers Union) before making a decision — and don't be afraid to join multiple, if your budget allows.
IAPWE is another association for writers and editors, but in our article on them we outline why you might want to look elsewhere.
Below are some suggestions of other places that you can join in addition to the Editorial Freelancers Association.
A publishing marketplace
There's no better place to find publishing jobs than a site that specializes in connecting professionals with authors! Marketplaces like Reedsy give editorial experts exposure to thousands of self-publishing authors who are looking to polish their books. Best of all, other than meeting our selection criteria, it costs nothing to become a professional for hire on Reedsy.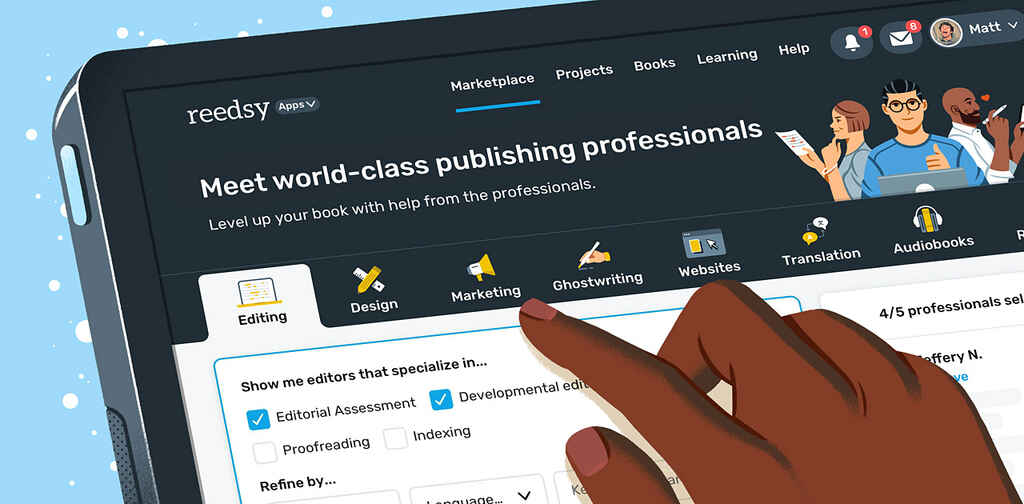 Supercharge your freelance career
Find projects, set your own rates, and get free resources for growing your business.
Associations for editorial niches
On the other hand, if you work in a niche — like business documents, for instance, or medical recordings — try diving into more specific societies such as:
International Association of Business Communicators; and
American Medical Writers Association.
You can also search for groups that are based in your locality to take advantage of live events.
Ultimately, the most important thing in deciding whether to join the Editorial Freelancers Association — or any other editorial society — is to consider your needs, and whether you think the society is built to meet them. If you prioritize building a strong network in the US, it may be worth it to join the EFA. If, however,  you're searching for jobs and training courses, you're probably better off not paying for a membership and trying out other sites and organizations, some of which are free to access.