7 Top Tips for Creating a Great Professional Profile on Reedsy
The Reedsy Marketplace is home to the world's best freelance publishing talent, from editors and book cover designers, to ghostwriters, and marketers. But as a professional surrounded by so many talented peers, how can you stand out from the crowd and find the projects best suited to your experience?
The answer is kind of simple: you need to make it easy for authors and publishers to find you and see your experience — and that involves a great profile page. In this post, we'll take you through our top tips for creating a professional profile on Reedsy.
Create your Reedsy freelancer account
We have some great projects already lined up for you to work on.
1. Be sure to upload a clear image of yourself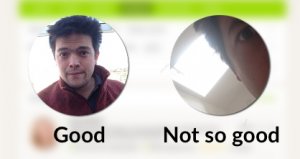 We're not saying you need to have a set of glamor shots taken: after all, this is a professional network and not a dating site. However, we've found that authors find clear headshots reassuring as they want to know that they're working with an actual person and put a face to the Portfolio before they contact you.
2. Nail your short description
This is the first thing an author sees when they search for professionals on Reedsy. You only have 140 characters to play with, so get the essential information out there and hook them in! Clearly show, a) what you can do; b) which genres you work in; and c) any career highlights.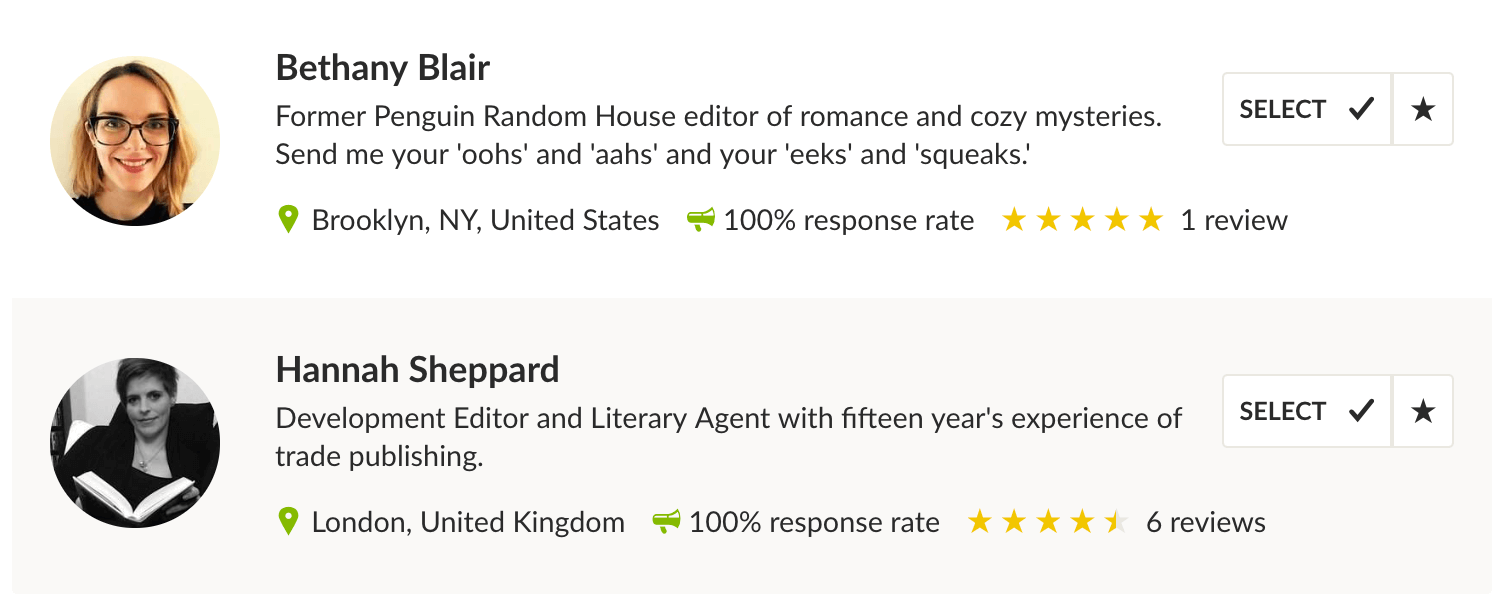 We really don't recommend being too broad here, we found that targeted profiles are much more successful than those specializing in ALL genres! Here is an example of a not-so-great short description:

It might seem that this profile will attract a wider range of clients, as both fiction and non-fiction genres include virtually any project on Reedsy. However, this description does not say anything at all and will more likely deter clients from contacting someone who tries to be a Jack, or Jill, of all trades. Be more specific so the author knows you really love their genre.
3. In your overview, speak directly to the author
You want your prospective client to immediately see the benefits of working with you. With that in mind, your overview should be directed to the author and be written in the first person. Like in your short description, let them know what services you offer and what genres you work in.
Expand on your career thus far: detail your experience and share your most successful projects. In situations like this, name-dropping is no bad thing. Many freelancers also add testimonials from previous clients, which will often reassure a hesitant author. If you do use testimonials, just use one or two that gives people a flavor of what it's like working with you. A never-ending list of superlatives in quotes isn't as compelling as a lot of people think!
4. Show some personality
Remember that authors are looking for collaborators with whom they will click, so adding a bit of personality and humor into your short description and overview is highly recommended. And don't forget to mention your pets!

Example of Allison Janice's overview
5. Put your experience on display
The 'work experience' part of the profile is your chance to present your publishing bona fides. So include a couple of lines describing your role at each place. If you've been freelancing, be sure to mention any publishers you've worked for. One of the things Reedsy and their authors look for is experience in traditional publishing, so it's vital to name-drop if you can. One of the factors considered in the assessment process will be the length of your industry experience, so this section is vital.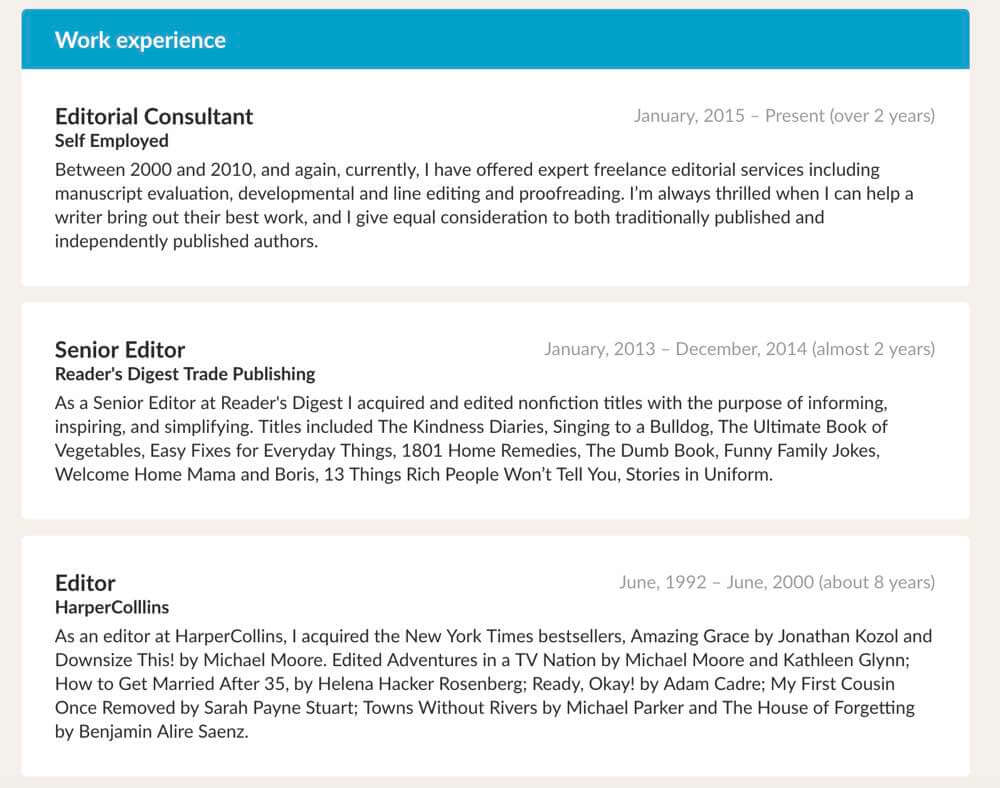 6. Don't just copy and edit another professional's profile
Use other profiles on the Reedsy marketplace as a source of inspiration — but make sure your profile is 100% original. When the Reedsy team vet a professional for approval, seeing a profile that looks incredibly similar to an existing one will send up some red flags. It also won't help you stand out.
7. Add as many books to your portfolio as you can
You want prospective clients to know that you have extensive experience — so don't just pick the projects you're most proud of. If you're an editor, make sure you feature at least one book (preferably two) in every genre you've selected. Of course, if you're looking to edit exclusively in fantasy fiction, you might choose to omit all those business manuals from your past. In the selection process, the Reedsy team will want to see at least ten titles listed on your profile.
Adding books to your portfolio is pretty simple. It simply involves pasting a book's Google Store or Amazon link into a box on your 'Edit Profile' page.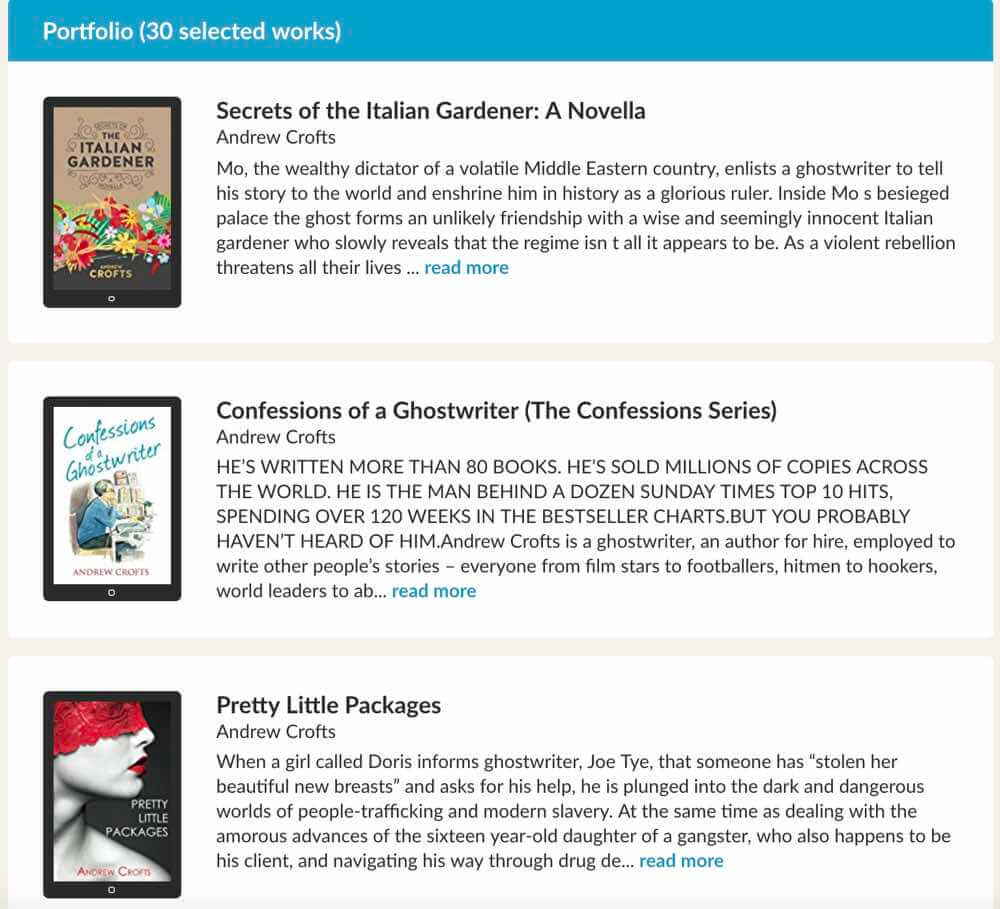 Likewise, cover designers have the option to upload samples of their work to their image gallery as well. This is an opportunity to show off your range of styles across your chosen genres. As you well know, an author will often contact you because of one specific design in your portfolio.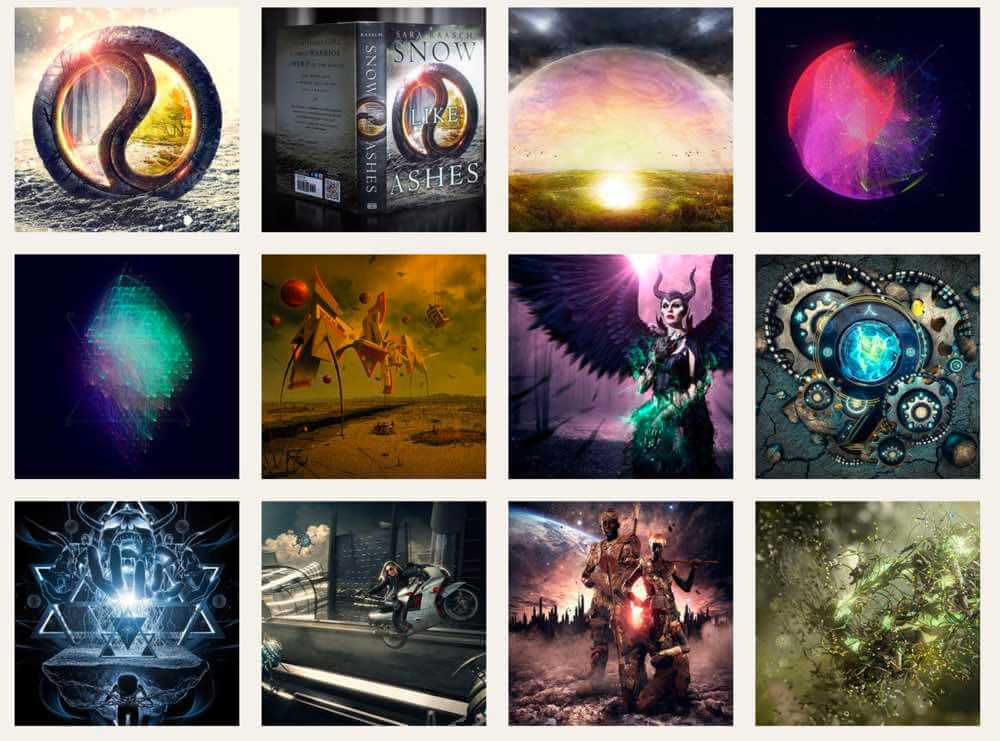 Reedsy says: when you load images onto your gallery, you can rearrange them as you wish. If you wish to adjust your 'Portfolio' there is a 'pin' button that lets you send items to the top of the list.
Bonus tip: Don't forget about 'Projects'
This only really applies to marketers, publicists, and web designers. On your profiles, you also have the opportunity to fill in the 'Projects' section and show off your previous successes. Think of these as a selection of mini-case studies. Explain the brief (in brief), demonstrate what you did during the project, and then reveal the amazing results that you will be able to replicate for your future clients.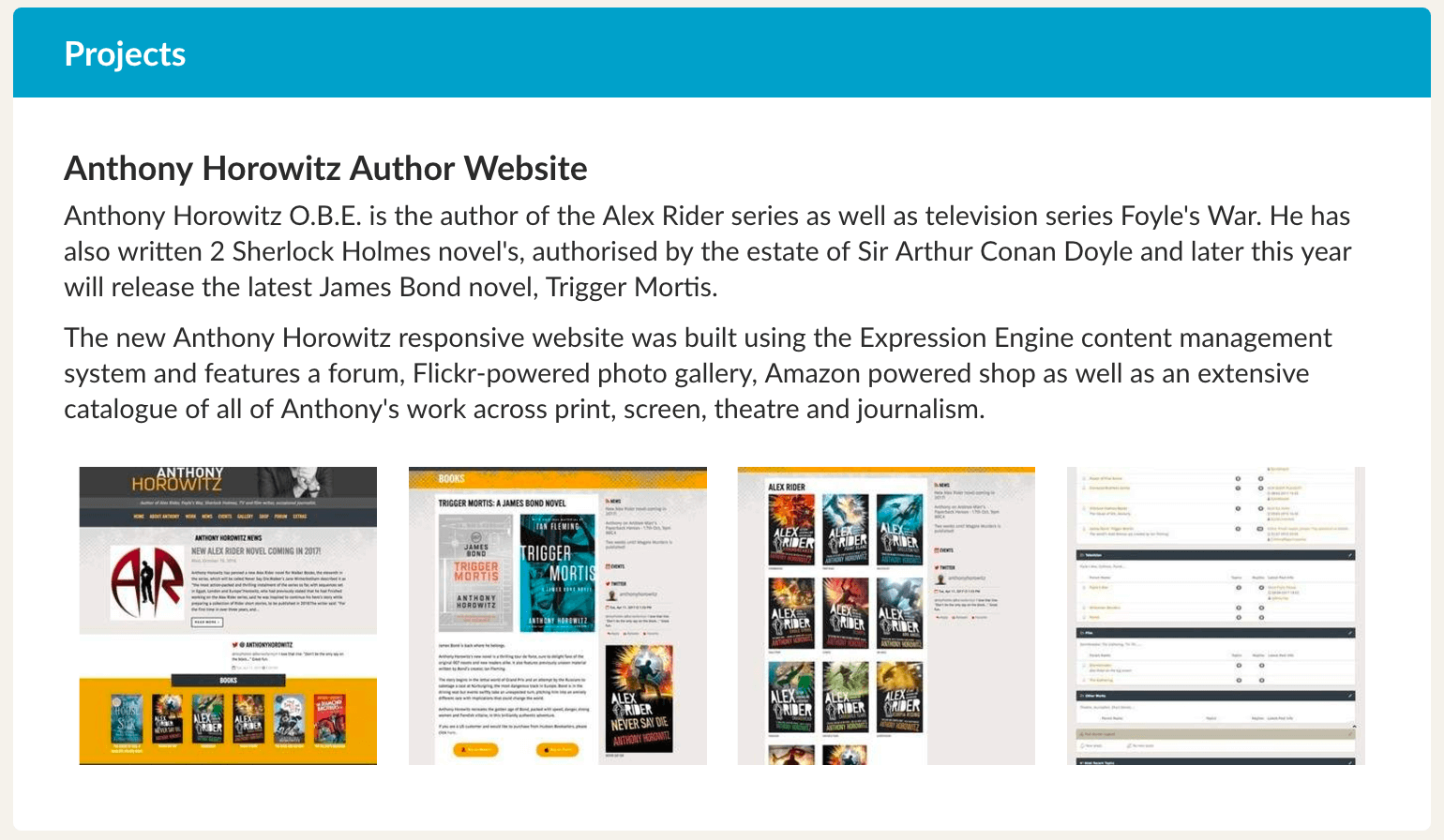 And that's it! If you've just set up your profile for the first time, hit the 'HELP' button and drop us a message to say you're done. Our team will then guide you through the review process and hopefully get you up and running!
Now that your Reedsy profile is all set up, we have 7 insider tips on how to get more great requests and manage them effectively.
---
If you have any questions about creating a Reedsy professional profile or joining the Reedsy marketplace as a freelancer, just drop us an email and we'll get back to you right away.