The 21 Best News Roundups for Self-Publishing Authors
The sheer amount of information that comes flowing from the internet every week can be overwhelming — especially when you're living in the ever-evolving world of self-publishing. To help streamline your learning (and cut back on hours of aimless browsing), we've put together a list of our favorite writing and self-publishing roundups.
As we discover new roundups, we'll be adding and subtracting entries from this list. If you know of any great publishing-related roundups, let us know in the comments below, and we might find a place for it on this page!
General Publishing Roundups
Joel Friedlander's site has for long been a haven for book design obsessives like us. It also boasts an excellent weekly blog roundup that uncovers tips on writing, publishing, and — of course — book design.
Looking for a quick shot of book news at the breakfast table?  Nate Hoffelder offers an artisan blend of links in his Morning Coffee round-up for readers and publishing enthusiasts who can't wait a whole week for their fix of publishing news.
Quite clearly targeted towards the 'demand' side of publishing, IndieReader delivers concise summaries of top publishing stories from mainstream outlets like The Washington Post to small, unheralded blogs. The header image for all their roundups posts is a cat operating a laptop, something of which we obviously approve.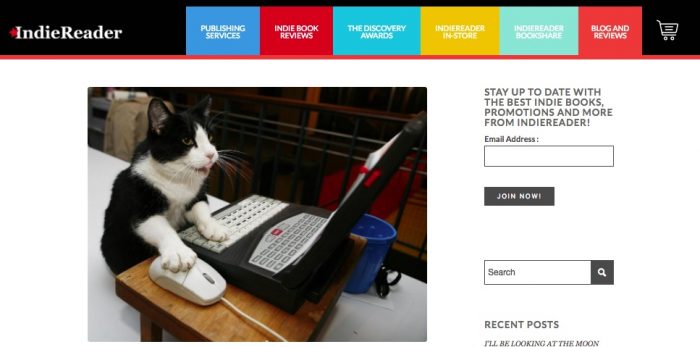 It's the magazine of choice for the Canadian publishing industry! A few times each week, Quill & Quire publish a roundup of their global publishing stories and, on occasion, links related to authors from The Great White North.
Editor Chantel Hamilton has taken to the popular blogging site, Medium, to release her Sunday roundup. As well as publishing news and opinion pieces, she includes resources that can help writers add an extra dimension to their writing.
The Hoard, so called on account of the host's insatiable appetite for fiction, is also home to a fantastic weekly roundup of links. Of particular value are her curated 'Literary Losses' (obitutuaries) and news related to film adaptations of novels. Plus, we really like her dragon logo!
Self-Publishing Roundups
Described as "hot news for indie and self-pub authors," this roundup from the Alliance of Independent Authors is laser-focused on supplying the key stories that matter to its community each week. In these posts, they also keep their readers in the loop on upcoming international conferences and book events.
Regularly adding to its ever-growing "knowledge bank of over 5,000 pages of free information," the story links section of the Writers Service website can be relied upon for a solid blast of quality content.
It's a writing link roundup with a difference! The links from Elizabeth Craig's site are in tweet-ready form, which makes them perfect for filling up your Buffer or Hootsuite schedule on those days when you can't find anything good to share.
Genre-based Roundups
It's the online hub for fans and writers of science fiction, fantasy, and speculative fiction. Tor's daily roundup not only highlights writing and publishing news, but it also curates fun and fascinating articles from the world of geek culture.

Mostly dedicated to reviewing romance novels, Dear Author offers visitors regular updates on fun articles and publishing-related stories. Despite its niche purview, their news digests are remarkably rounded and almost always of interest.
There are few better champions of indie sci-fi and fantasy than Cora Buhlert of IndieSpecFic. Her Speculative Fiction Links of the Week are perfect for discovering articles on nostalgic favorites, general writing, opinions on the week's pop-culture news, and upcoming Con(vention) announcements.
If you're a devotee of literary fiction, add this to your bookmark bar RIGHT NOW. As well as showcasing their own fantastic posts, LitHub Daily cherrypicks the best articles from respected literary-ish magazines like The New Yorker, The Atlantic, New York Review of Books, and The Times Literary Supplement.
Writing Craft Roundups
Assembled by a writer who goes by the name Suddenly Jamie, the Writer's Weekend Resources are a good blend of a personal blog, news critique and book recommendations. Once you scroll past those, you'll find her top links on writing craft and publishing.
Literary Mama is an online magazine that focuses on publishing work that explores 'the many faces of motherhood.' But even if you're not a mother of any kind (even metaphorically), their monthly Writerly Roundup is a wonderfully curated collection of articles about writing and the life that writers lead. Check it out!
Roundups from Indie Authors
Bloggers like Marian have figured out that writers love to procrastinate on a Friday afternoon. In her oft-irreverent weekly roundup, she gives shoutouts to other indie authors, throws some light on lesser-known bloggers, and provides what we would describe as 'eclectic' writing prompts.
Brooklyn-born author Erika Dreifus is a self-styled "Resource Maven" — a moniker we're inclined to agree with. Each week, she uncovers a new treasure trove of writing resources, news, stories, and open competitions. If you're interested in book news from a more Jewish perspective, she also publishes a separate list of "pre-Shabbat literary resources" every Friday!
With this roundup curated by author and blogger Jason Bougger, you get precisely what it says on the tin: five links every Friday to posts by publishing bloggers great and small, as well as the occasional competition.
Every Thursday, YA and Middle-Grade author Kerry Gans shares her top reads of the week, dividing articles into those about the craft of writing, the business of publishing, and what she calls 'Unique Shelf': fun stories about authors, bookstores, beloved novels, and the like!
Book Marketing Roundups
This podcast co-hosted by book marketer (and friend of Reedsy) Bryan Cohan has a pretty irresistible title. The show is dedicated to helping authors grow their brand and career, and each episode's page comes loaded with useful links for indie authors.
All writers know that they should be using social media to boost their careers, but few of them know how to do it. Thankfully, marketing guru Frances Caballo puts together her 'Indie Author Updates', where you can find out more about the latest trends and social media platforms that authors can use.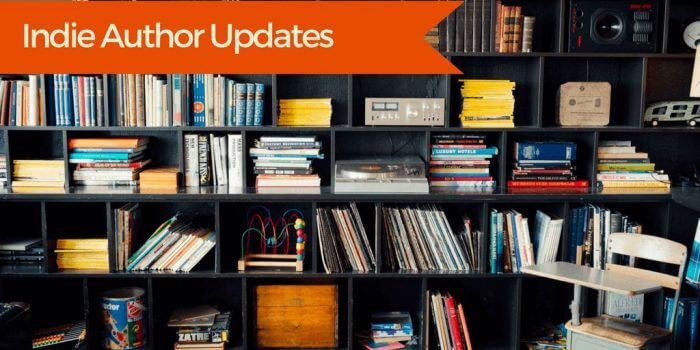 ---
We will regularly refresh this page, so if you know of a solid news roundup that shares information, tips, and advice for indie authors, let us know in the comments below!