Draft2Digital Review: Read This BEFORE You Publish
The gold standard for self-publishing aggregators, Draft2Digital distinguishes itself with excellent customer service and a user-friendly interface. They're the best way to sell your book with dozens of retailers without tearing your hair out.
Pros:
Quick to set-up and publish a book
Robust book conversion tool
Great customer service
Universal Book Link helps readers buy your book on their retailer of choice.
Cons:
Limited reach outside English-speaking countries
Not suitable for Amazon publishing
In this post, the team at Reedsy has analyzed Draft2Digital's services with an aim to provide transparency and context. As a network of over 1,500 professional editors and book designers, we've helped thousands of self-published authors take their book to market. This puts us in a unique position to compare the quality and value of publishing services in relation to industry standards.
What is Draft2Digital?
While not the first epublishing aggregator on the market, Draft2Digital (D2D) has become Indie Publishing's preferred method for "wide" distribution since it launched in 2012. 
How does Draft2Digital work?
Draft2Digital's service offers a simple way to directly sell ebooks with (almost) every major retailer. Instead of creating separate accounts with Amazon, Kobo, Apple Books, etc., you can:
Set up a single Draft2Digital account;
Upload your manuscript files;
Let D2D publish your ebook to over a dozen of the biggest retailers; and
Manage your pricing and payments through your D2D dashboard
This approach to 'wide' distribution can save authors hours of work every week by taking the task of monitoring and managing multiple accounts off their hands. This leaves you more time to run ads, write your next book, or do your laundry (whichever's more important on any given day).
How much does D2D cost?
In place of any upfront fees, Draft2Digital takes 15% of net royalties in exchange for managing your retailers and handling your payments. This means, for example, if you sell an ebook on Amazon for $4.99
Amazon's Royalty is 30% ($1.497)
Draft2Digital takes 15% ($0.524)

Author's royalty is ($2.969)
Draft2Digital's pricing model is reassuringly reliant on authors actually selling books. Unlike a few of their competitors, they're incentivized to help you maximize your sales.
In this next section, we'll take a look at a few of their functions to see if they can help you publish your book and reach a wider audience.
Distribution: a simple way to 'go wide'
This is, of course, Draft2Digital's biggest selling point. When you upload your book to their site, you can customize which retailers your book is sold through:
Barnes & Noble
Kobo
Apple
Tolino
Vivlio
Amazon
In addition, you can list your title on a number of subscription services:
Scribd
24 Symbols
Kobo Plus (available in Belgium, The Netherlands, and Canada)
And, if you're looking to make your book available to ebook libraries, their distribution network also includes:
OverDrive
Bibliotheca
Baker & Taylor
Hoopla (still in beta)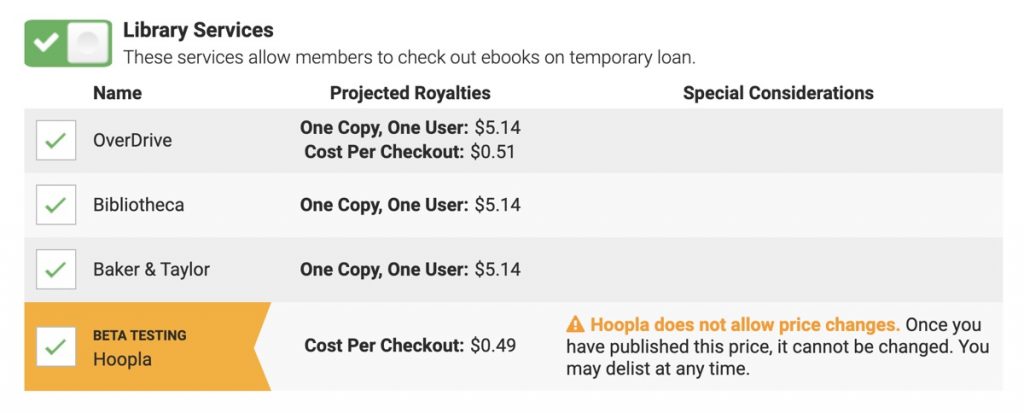 This comprehensive list of retailers covers the vast majority of English language ebook markets in the West. However, it also leaves out retailers in many niche markets around Europe, Asia, and South America. If you wish to sell your books in those territories, you may wish to use services like PublishDrive and XinXii on top of Draft2Digital.
Most retailers will use fairly similar book genres based on the standardized BISAC codes. Draft2Digital will let you choose from a list of 'subjects' to choose which categories your book will be sold in across every retailer.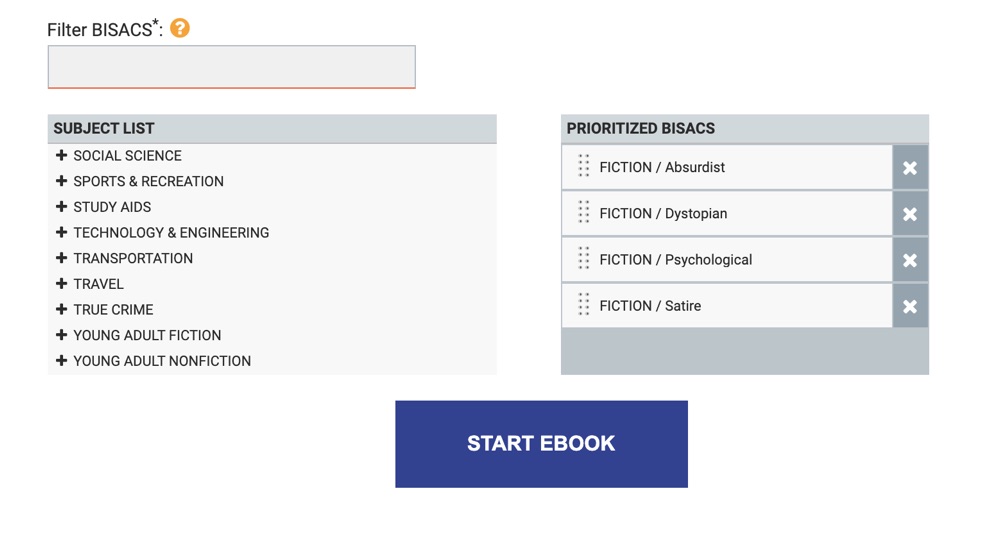 If you've already pre-written your book metadata and formatted your ebook, it can take you as little as 10 minutes to go from opening an account to hitting 'publish.' 
Not great for Amazon
Draft2Digital is a platform aimed at authors "going wide" and selling the books in as many places as possible. As a result, they don't support a number of Amazon functions such as KDP Select, Kindle Unlimited, and the ability to set your book to "Free." These require you to sell your book exclusively through Amazon — which sort of defeats the purpose of an aggregator.
You also won't be able to take advantage of Amazon Ads to market your ebook, as these are controlled directly from Kindle Direct Publishing's dashboard (which you cannot access through D2D).
These are some of the reasons why Reedsy's suggested ebook distribution plan doesn't recommend selling on Amazon via Draft2Digital. Instead, you should set up your own KDP account and use D2D for all the other retailers.
Universal Book Link: Let your readers choose
Wherever you mention your book online — on your website, in a guest blog, on your Facebook page — you'll also want to give a link where people can pre-order or buy your book. So you have two equally terrible options: 1) only link to Amazon, or 2) include a link to each major retailer, so readers can find your book in the store where they usually buy books.
The simple genius of Draft2Digital's Universal Book Link is that you just enter any link to your book, hit the Make My Universal Link button, and let D2D find your links in all the relevant stores. When users tap your Universal Book Link, they're taken to a page where they can select their retailer of choice.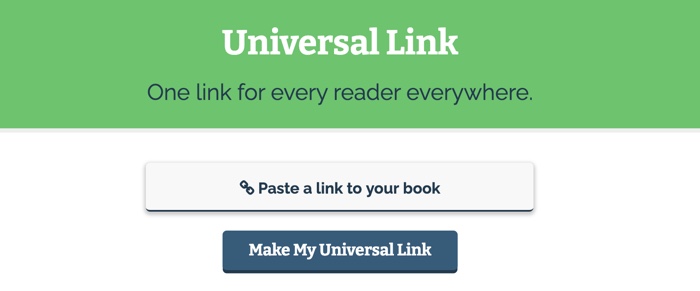 And the best part of the Universal link is that you don't even have to distribute through Draft2Digital to benefit from it.
Reporting and pricing: Manage everything in one place
Draft2Digital's strongest selling point is its streamlined reporting and payments process. Instead of checking in with a dozen or so retailers each month, you can dip into D2D's dashboard to see your sales and manage your royalty payments.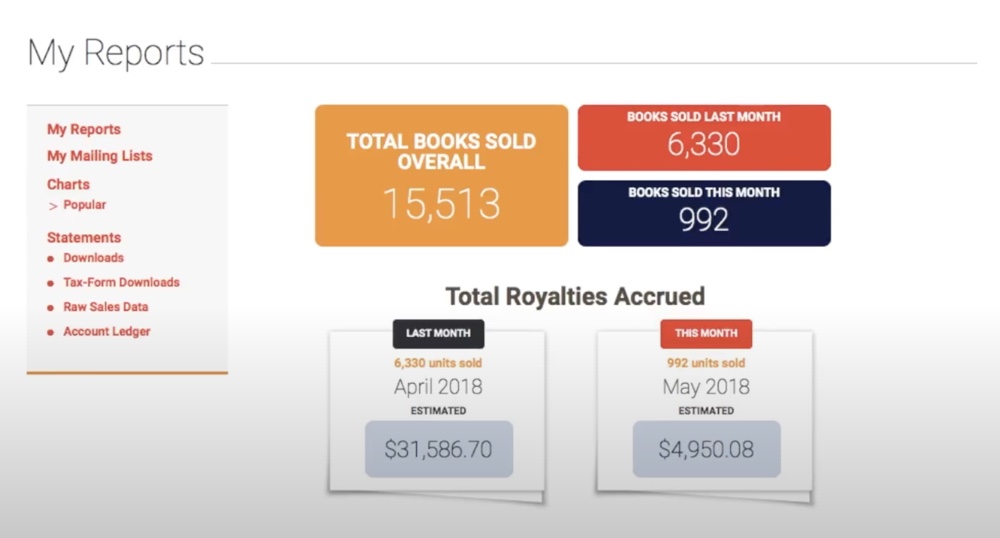 For most retailers in their network, Draft2Digital provides daily sales updates. These allow you to monitor your previous day's sales over your morning cup of coffee. In most cases, royalty payments are delivered once a month, but for checks or direct deposit, you may have to wait until you hit a minimum payment threshold.
You can — but shouldn't — automatically set international prices
By default, Draft2Digital operates in US dollars. When your book launches in other countries, you can let D2D automatically convert your prices based on the exchange rate at the time of publishing. However, you may wish to use the "Manage Territorial Prices" function to set prices manually: this will allow you to price your ebook according to averages in each country and avoid ungainly prices like £2.76 (when £2.99 looks so much better).
Conversion: A reliable automated option
One of the things that give self-publishing a bad name is poorly formatted books. Indie authors on a budget too often upload their MS Word docs directly to Kindle Direct Publishing — only to react with bewilderment when readers find their books ugly and hard to read.
While many free tools (such as our own recently updated Reedsy Book Editor) will allow authors to flawlessly control what their manuscripts look like both in print and as ebooks, Draft2Digital has created an automated conversion tool that's pretty solid.
To upload your book for release across Draft2Digital's network, make sure your manuscript (probably a .doc or .docx file) follows standard formatting rules, then choose from one of D2D's over 20 themes and hit 'go.'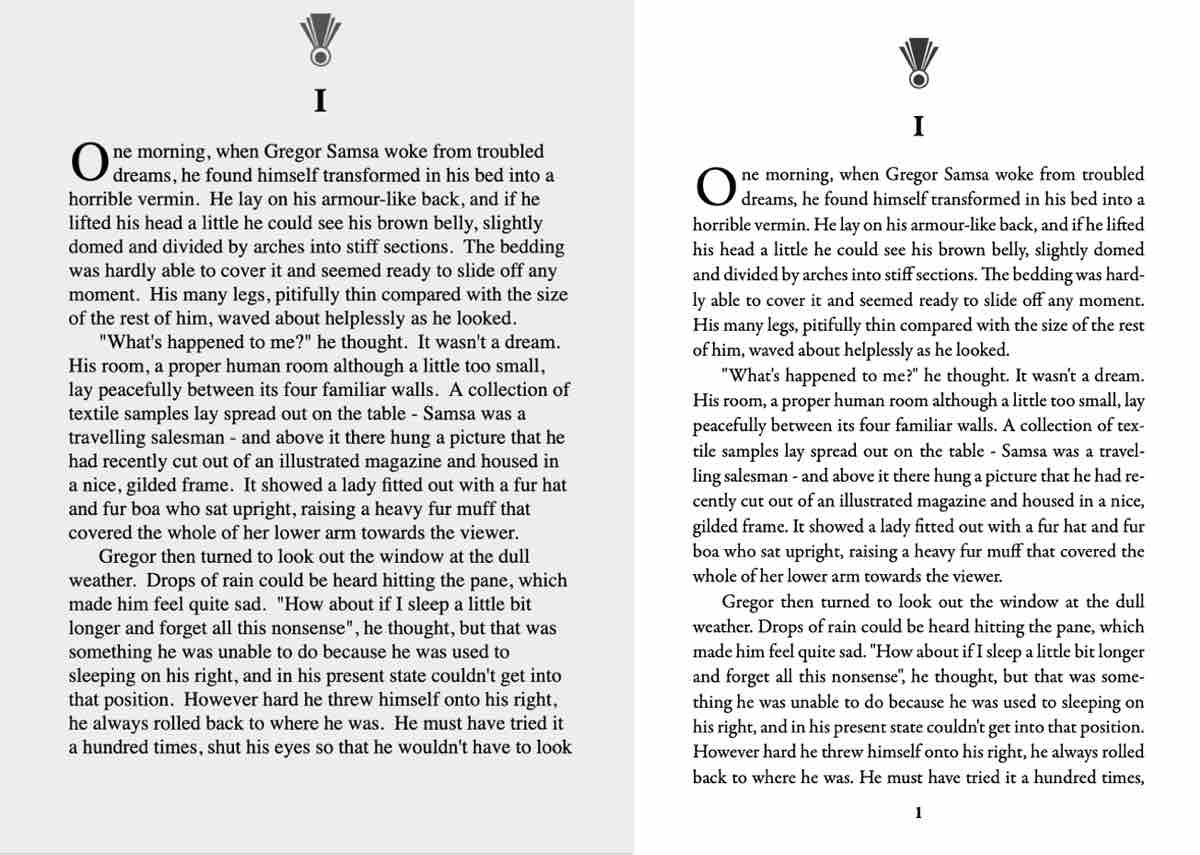 We uploaded a plain text file of Kafka's Metamorphosis to Draft2Digital and found it hard to fault the quality of their conversion. In particular, the print version (right) managed to avoid many of the justification and ragging issues that plague a lot of poorly-formatted books and offers a range of trim sizes.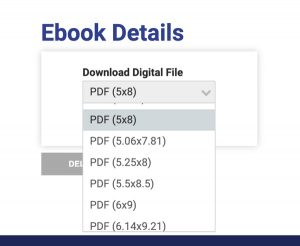 Writers who wish to include illustrations or more complex text styles may want to use a more flexible tool to format their manuscripts. While D2D's conversion tool can handle them, tweaking and re-uploading an entire document every time you wish to make a small change can get frustrating.
The good news is that you can also directly upload epub and pdf files to their dashboard. So if you want to use your own formatting tool, they're more than happy to let you.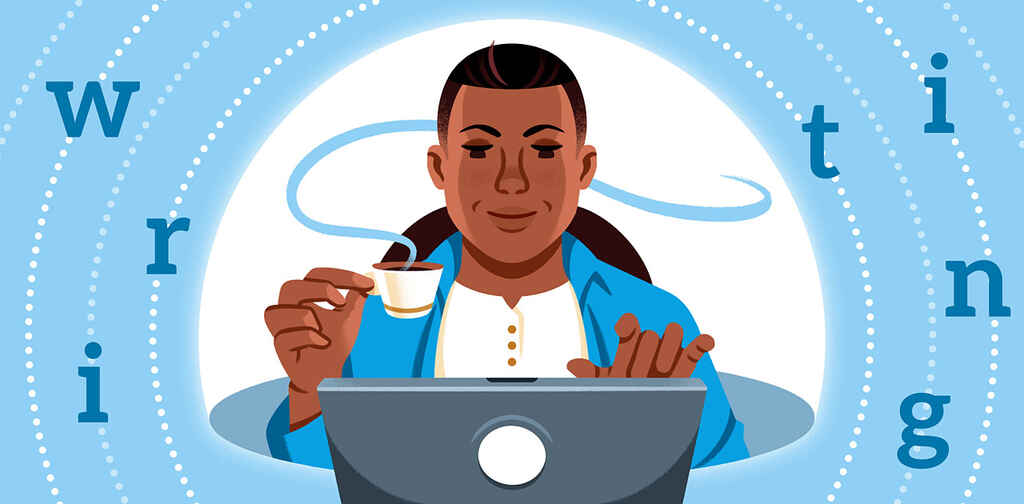 The Reedsy Book Editor
Format your manuscript for print or EPUB with a single click.
Verdict: Should you use Draft2Digital?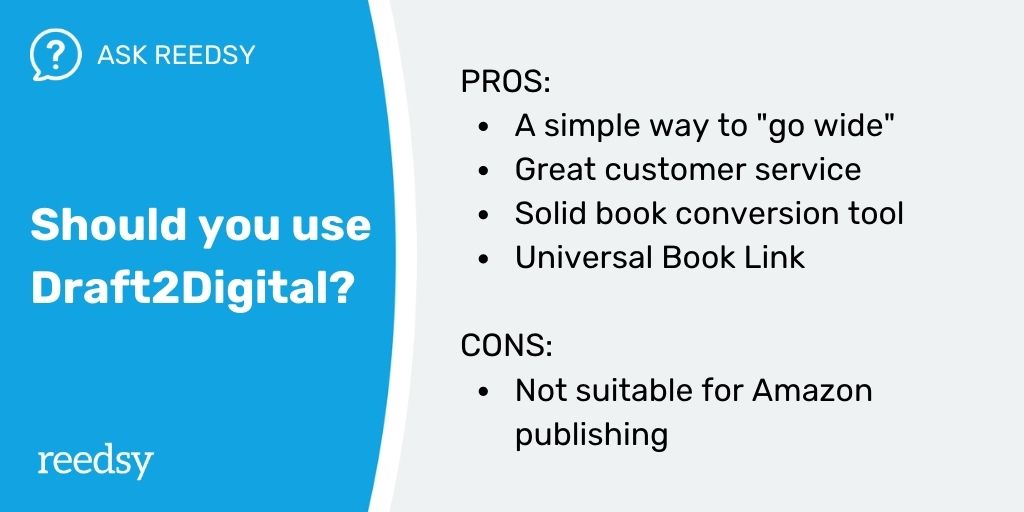 There's little denying that Draft2Digital is the leader of the pack when it comes to distribution aggregators. Their network of retailers is broad enough to satisfy most self-publishing authors, and their simplified reporting/payment process is a genuine godsend. Beyond their distribution platform, they have been praised for their interface, stellar customer support, and additional free tools and resources.
They are, of course, not a perfect solution to all your distribution problems. To get the most out of the Kindle store, where the vast majority of ebook sales take place, you shouldn't publish to Amazon via D2D.
So what's the bottom line?
Draft2Digital is a good option for authors who:
Want to simplify the process of "going wide";
Dread spending hours each week managing multiple accounts;
Don't mind paying 15% of their list price for Draft2Digital's reach and convenience.
Draft2Digital is not a good option for authors who:
Only really want to sell on Amazon.
Reedsy rating: 4.5/5