What's It Like to Work with a Ghostwriter? Well, Let's Ask One
Katy Weitz is an acclaimed UK ghostwriter who has worked for some of the biggest names in publishing including Harper Collins, Simon & Schuster, Macmillan and Penguin Random House. In this guest post, she pulls back the curtain to reveal what the collaboration between a ghostwriter and an author is really like.
---
Just a few days before Christmas last year, I sent an email with the subject line — Your Book: The Full Manuscript — to my latest author Fiona. As I clicked on the send button, I actually grinned. I felt like Saint Nicholas himself, delivering to Fiona the very thing she had dreamed of for so long — her very own memoir. A few months before we had never even heard of one another and yet now, four months down the line, I knew Fiona's life so intimately that I had been able to 'become' her on the page, to structure her story and create a narrative entirely from the interviews she had given me. Together, we had written a book! As always, the whole process seemed miraculous, even to me, and I knew that Fiona (not her real name) was delighted with the result. I have been on this same journey a dozen times now, and yet it is never less than extraordinary every single time. And though the end result may be a physical thing — a book — it is the process of writing the story that is transformative. That is where the real magic happens; that is why I love what I do.
So that was the ending — but what of the beginning? How did it all start? Fiona had found me in August last year after researching a number of different ghostwriters online and, having spoken on the phone and established a rapport, she decided to commission me to write her life story. My fee agreed, contracts signed and dates worked out, we began work in early September. First, I interviewed Fiona over the course of a few days in her own home.
Gathering the material
Now at this stage, I must explain that Fiona's story is about the loss of a loved one and, as you might expect, emotions ran very high. On our first day of interviewing, the grief came pouring out of her. I have come to understand that it is important to let someone tell you their story their own way — there is no point trying to rush or impose your own structure on the discussion. They must be allowed to express themselves and so, on our first day of interviewing, we were entirely focused on Fiona's pain and the events surrounding it. That evening, I returned to my B&B so emotionally drained, I could do little more than lie on my bed and watch TV.
By day two, it seemed like Fiona's grief, though still raw and present, was under control and I was able to steer our interviews into other areas of her life. Day three was a joy. Fiona, now freed from the weight of her sorrow, felt able to reminisce with pleasure. In fact, I could see it was a real tonic for her to re-live happier times without feeling submerged by pain. Having dealt with the strongest of her emotions, we were able to talk freely and philosophically, and by the fourth day of our interviews, I was gaining a more rounded picture of Fiona's life and personality.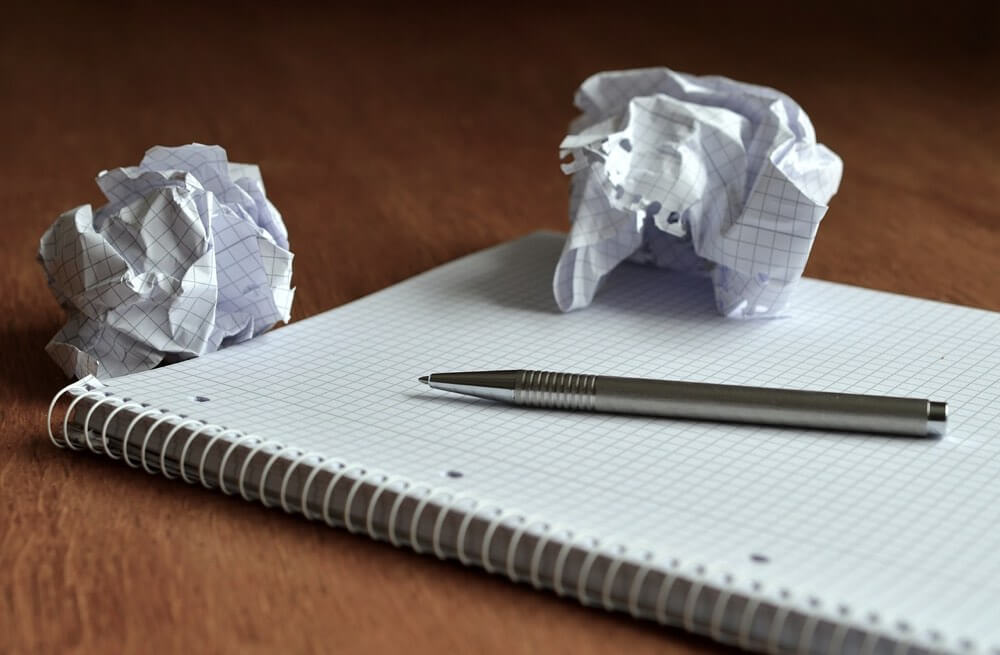 It was done. There comes a point where I know I have enough material for the book and though I often return for 'pick up' interviews, for the most part, I can gather all I need in around four or five days. At the same time, I'll also be taking in extra information in the form of letters, cards, documents, and photos to help form an accurate picture of my author's life. All the while, I'll be mulling over the direction of the book. What are the underlying themes? What are the key events? How should we approach the story? Our interviews completed, I now returned home to transcribe the interviews, create a timeline of events and, crucially, write the Chapter Outline. This forms the blueprint for our way ahead and so, before writing a single word of the book itself, I ensure the author gives their full approval to the outline.
Delivering the outline
Two weeks after completing the interviews, the outline of Fiona's book was ready. At nearly 10,000 words it was no small document, and, as on previous occasions, I was nervous about her reaction. After all, this represents the first time I am giving something back to my author, the first time they are seeing their own story in black and white, and the first time I am putting their voice onto the page. It is a pivotal moment in both the creation of a book and in my relationship with the author. Having put their trust in me, told me their whole life story as well as their deepest emotions, I now reveal whether I am worthy of that trust. Is my work good enough? Have I done their story justice? Every time I am filled with the same worries and doubts.
Thankfully, I didn't have to wait long for Fiona's response. An email landed in my inbox the following day: 'Thank you for this – I skim read it and was in floods of tears. It was so poignant. Please leave it with me for a few days - I need some time to let it all sink in - but at first glance, it feels very much on the right track and in the right spirit.'
Phew! Of course, I knew we would make some adjustments - this, after all, is a collaborative process - but it was a great relief to hear that we were headed in the right direction. Now work could begin on the book itself.
Ghostwriting is a collaboration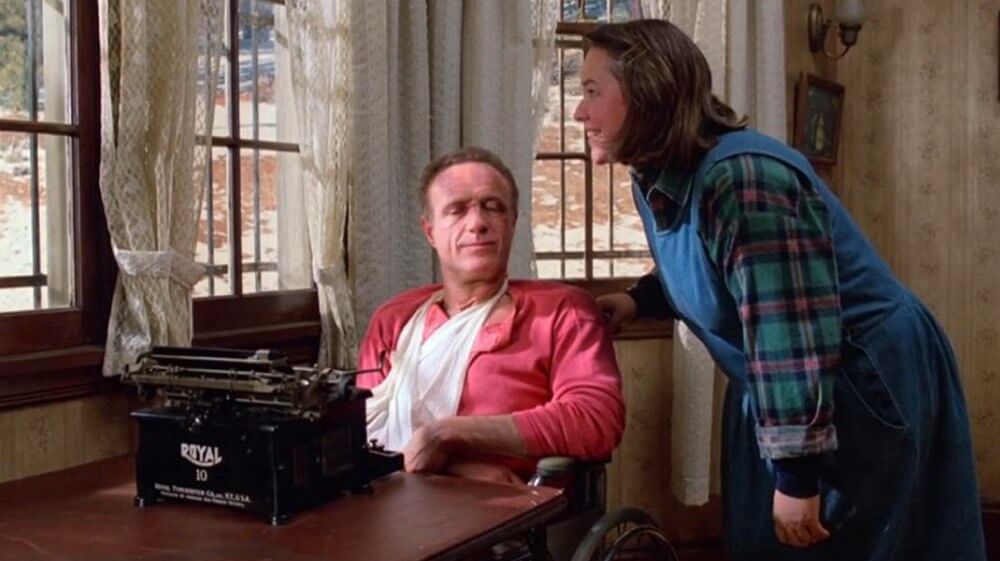 From this point, we had a lot of hard graft ahead. Fortunately, I had prepared Fiona and she had cleared two full days in her diary each week to work on the chapters. Some authors think that once they have told me their story there is very little for them to do. On the contrary! Every week I write no less than three chapters  — each up to 4,000 words long — and send them to the author for amendment. That's up to 12,000 words every week to look over and amend. The following week, I produce another three chapters and so on until the book is written.
In this way, a 25-chapter book can represent two months of continuous work. I try to include a week off during this 'writing stage' to give us both a break but even so, it is a pretty grueling schedule and one that can catch an author by surprise.
However, Fiona had a plan and in the first few weeks, she stayed on top of our timetable. It was heartening to see her reaction to my work. 'It actually feels like you are in my head,' she wrote in one email. In another: 'You have really captured this moment in my life perfectly – thank you.' But not every chapter covered such happy material and some of the painful memories she had shared with me were hard for her to read. I expected this – after all, it can be harrowing to relive some of the most difficult moments in your life. Towards the end of the book, she fell behind and though I kept up my pace of writing the chapters, I slowed down the rate at which I delivered them to her.
After all, I didn't want her to feel overloaded.
'Something in me is changing,' she said to me over the phone one week. 'I know this is hard but it feels really good to get it all down.'
I recognized what she was saying straight away – writing your own story can be a deeply cathartic and liberating experience. Whatever the journey or the emotion attached to it, once it is separated from you, you are free.
Staying on the right side of the law
But it was not all plain sailing. One aspect of Fiona's story was the number of unflattering references made to living people. As she intended to self-publish, I advised her that she would need a 'legal read' by a specialist lawyer to prevent libel and privacy infringement. One scene in particular where she argued with a close relative concerned me — she felt the scene crucial to her story, I believed it infringed the others person's privacy and would almost certainly be thrown out by the lawyer. Disagreements like this do arise but I always take time to explain my arguments fully — after all, I have been through this process many times and understand the legal issues involved. In the end, we agreed to let the lawyer provide the decisive opinion.
And so, with all the chapters written and amended, I put the whole lot together, including the 'furniture' of the book — i.e. the contents page, acknowledgments, and dedication — to create the full manuscript. Now it was time for a thorough read to check for pacing, consistency and structural issues. At this point, I can still make quite drastic changes. After all, it is the first time you are reading the book as a whole entity. It must come together in a coherent way. Have we tied up the loose ends? Are the chapters the correct length? Did we explain the background to each character? It takes a bit of time but only after I am completely satisfied will it go to my author and I get to send that wonderful email titled: Your Book: The Full Manuscript.
For the author, there may be a few more steps on the road to publication but this is the moment I treasure — and those are the words I never tire of writing.
---
If you have any experiences of working with a ghostwriter — or any questions you'd like to ask Katy — just leave a message in the comments below.