Last updated on Mar 01, 2023
How to Find a Ghostwriter You Can Trust With Your Story
Hiring a ghostwriter for your project can be a daunting prospect. Working creatively on a book with another person means that you will be sharing thoughts and opinions, solving problems, and trying to mind-meld — all at the same time. It all adds up to a pretty intimate experience.
Needless to say, it's not easy to find someone you can trust with that connection (who also has the experience to pull off your book idea). But if you approach the ghost-hunting process in the right way, you can land yourself an amazing collaborator. In this post, we simplify the process and give you all the guidance you need to find the right ghostwriter for your project. 
1. Identify trustworthy ghostwriter candidates
The first step, and sometimes the most difficult, is actually finding a ghostwriter. They aren't the simplest professionals to find: they tend to keep low public profiles and rarely talk about their projects. That being said, they're still working professionals who advertise their services to find clients. Here, we suggest three major avenues where you can find a ghostwriter. 
Freelancer marketplaces
By nature, ghostwriters are freelancers, and what better place to search for them than through a freelancer marketplace? 
We are certainly biased, but the Reedsy marketplace has the highest standard of ghostwriters available to the public. Since we vet every single one of our professionals, you don't risk hiring someone who doesn't have the necessary experience. Every ghostwriter on Reedsy has several years of experience and multiple projects under their belt.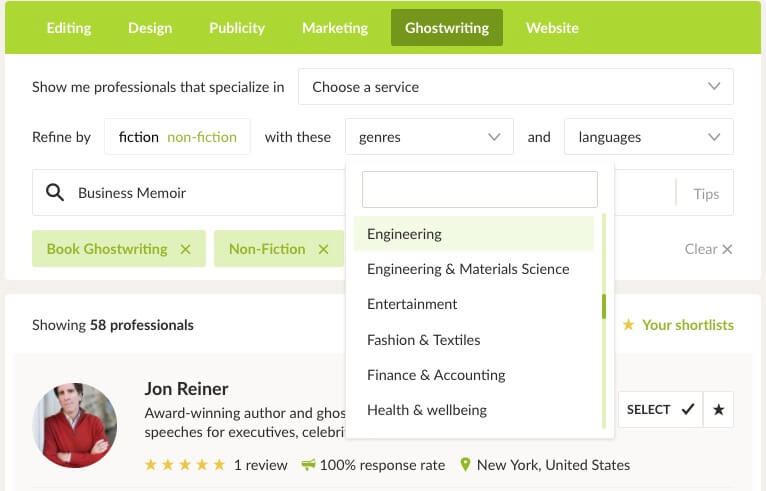 Regardless of which marketplace you look at, using an intermediary provides you with certain assurances that working directly with an individual freelancer doesn't. At Reedsy specifically, we provide dispute mediation in case there's any sort of disagreement between a writer and ghostwriter, as well as payment protection if a professional doesn't deliver the agreed-upon work. Standardized contracts also help keep these sorts of problems from happening often (though authors and freelancers can still negotiate terms a bit). 
Of course, Reedsy is not the only site that lists freelance gigs. Less experienced ghostwriters can be found on open marketplaces like Fiverr, Upwork, and Mediabistro.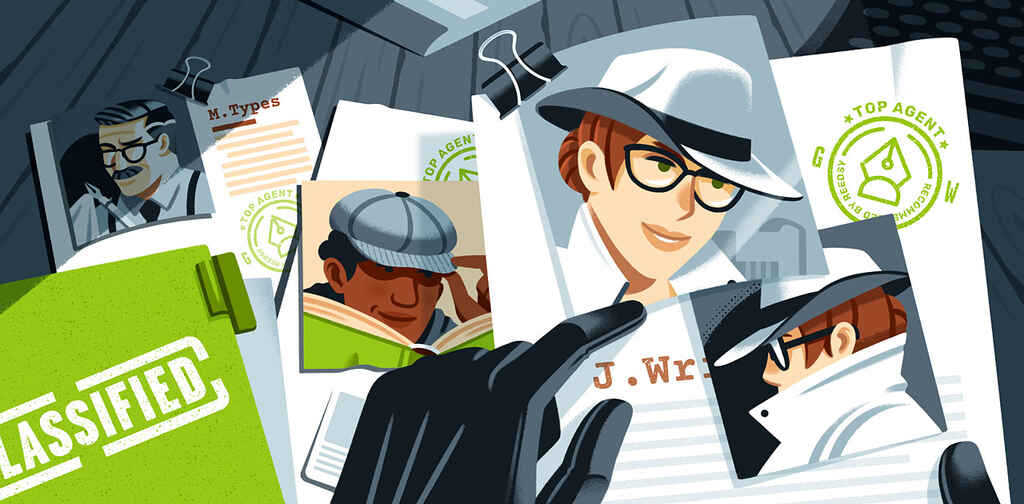 Find a ghost you can trust
Your mission? A fantastic book. Find the perfect writer to complete it on Reedsy.
If you aim to publish your book traditionally, you may find that your publisher will be willing to connect you to candidates they know.
Through an agent or publisher
If you have the kind story or platform that would interest a publisher, you can turn directly to them to find a ghostwriter, or you might even find yourself contacted by publishers themselves. Bear in mind publishers will usually only provide ghosts to authors with a unique platform — for example, if they're a celebrity, influencer,  or someone with a very compelling story or concept that is unique to them. If you have no idea how a publisher found you, check that they aren't a publishing scam first.
❓
Are you dealing with a publishing scam?
Take this quick quiz to see if you're dealing with a legit publishing company.
If a publisher's editorial team decides to buy your book and furnish you with a ghostwriter, they will be able to connect you with experienced writers in their network whose work they can vouch for, or who they've worked with in the past. In this way, a publisher will take charge of finding a ghostwriter that's suited to you and your project.
Even better, your publisher will cover the ghostwriter's fee, so you won't have to worry about cost. Rather than searching for yourself, an agent or publisher will often shortlist a few ghosts so you can pick which one you work best with. It's like the speed dating of publishing, except you're guaranteed to get paired with an experienced professional at the end. 
Even if you aren't getting traditionally published, there's no harm in reaching out to any contacts you have in the publishing industry. An agent or an editor may be able to connect you with skilled ghostwriters in their network. 
Social networks and web searches
If you're still struggling to find the right ghostwriter for your project, the internet has your back. 
You can simply use Google to look for ghostwriters. While this will give you a wide range of options, you'll have to spend a lot of time sifting through search results and eliminating the people that aren't relevant or experienced enough. 
Another option is to post a listing on sites like LinkedIn or Indeed. Using a job board can lower the total amount of time you spend searching, but many ghostwriters rely on other means to source their projects so you may be missing out on quality candidates if you rely solely on these sites.
You'll have to be wary with both of these options. Without the need to name previous clients, unvetted ghostwriters can easily overstate their experience, so you'll have to try and corroborate any information you receive directly from them. With a specialist marketplace or a publisher, you'll have greater confidence in their bona fides before you agree to work with a ghostwriter. 
Once you've landed on a few likely options, it's time to take your research to the next level and look a little deeper into each individual ghost.
2. Assess their experience with some smart investigation
Before you start reaching out to everyone on your shortlist, you'll want to learn more about them and be sure that their skills and previous experience match up with your project's needs.
Here, we have some tips for how to assess a ghostwriter's experience. 
Ask someone in the business
The best way to find out more about anyone's experience is to talk to other people who've worked with them or are familiar with their résumé. In this situation, you're just like any other employer looking into a person's references. Pay attention to what others have to say about a ghostwriter's work ethic, their methods, and generally what they're like to collaborate with. Do they deliver work on time? Are they organized? 
Gaining an outside perspective can help you discover the details and soft skills a ghostwriter has that their website, writing samples, or a single meeting with them won't be able to give you. If you have a relationship with a trusted editor or agent, they are especially great resources for this kind of information. Even if you don't personally know any, reach out to them, and they'll likely be happy to give you a short reply if they have time (and want to vouch for the ghost). 
See which publishers they've worked with
Publishing credentials are incredibly important when hiring a ghostwriter. You want to know they are trusted by others in the industry, and there's no better way to find this out than learning what publishers they've worked with. You can usually find this on a ghost's information on their website, résumé, or social media profiles.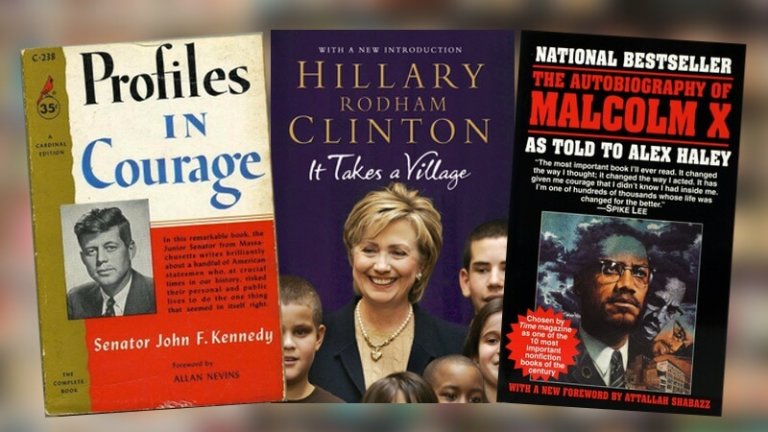 If you see that they've worked with large publishers on high-profile projects, you know that they're the real deal. Even if they haven't worked with a Big Five publisher like Penguin Random House, if they have, say, five books published with overall good reviews, maybe some self-published, maybe some published through mid-size houses, they still have a solid reputation.
Keep an eye out on the genres of books they've worked on as well. If you want to publish a memoir, but the ghost you're researching mostly does business books, you likely won't be a good fit. 
💸
What will it cost you to hire a ghostwriter?
Find out here! Takes 10 seconds.
Look for relevant experience in your genre
While you're perusing a ghostwriter's website, you'll especially want to pay attention to their previous projects. You want them to have previous experience working within your genre or maybe even with the relevant subject matter. 
This can sometimes be difficult because not all ghosts list the books they've worked on on their public profile. On the off chance that they do though, it's worth taking a look to get an idea of how many books they've worked on, their previous clients, and what genres they've written in.
Beware of "bestsellers"
Once you've figured out what books they have to their name, look at what other people have said about these. Read reviews, check rankings, and see if they won any awards — just as you would for any book you might want to read. 
You should take any use of "bestseller" with a grain of salt. With many successful authors claiming bestseller status after being at the top of their niche Amazon category for a few days (or even hours), the term has lost much of its value. If it's the bestselling book in their home town, they could technically call it a bestseller. But if their book made it onto the New York Times, or USA Today bestseller list, that still carries a lot of weight.
After establishing the credentials of all the ghostwriters you're interested in, that's when you can move on to the fun part — contacting them.
3. Make first contact with potential collaborators
With your initial research done, it's time to reach out to your shortlist of ghosts and get some face time with them. If you're using a marketplace like Reedsy, you can save time by sending a single project request to multiple ghosts — otherwise, you'll need to contact your prospective ghosts one by one to start a conversation.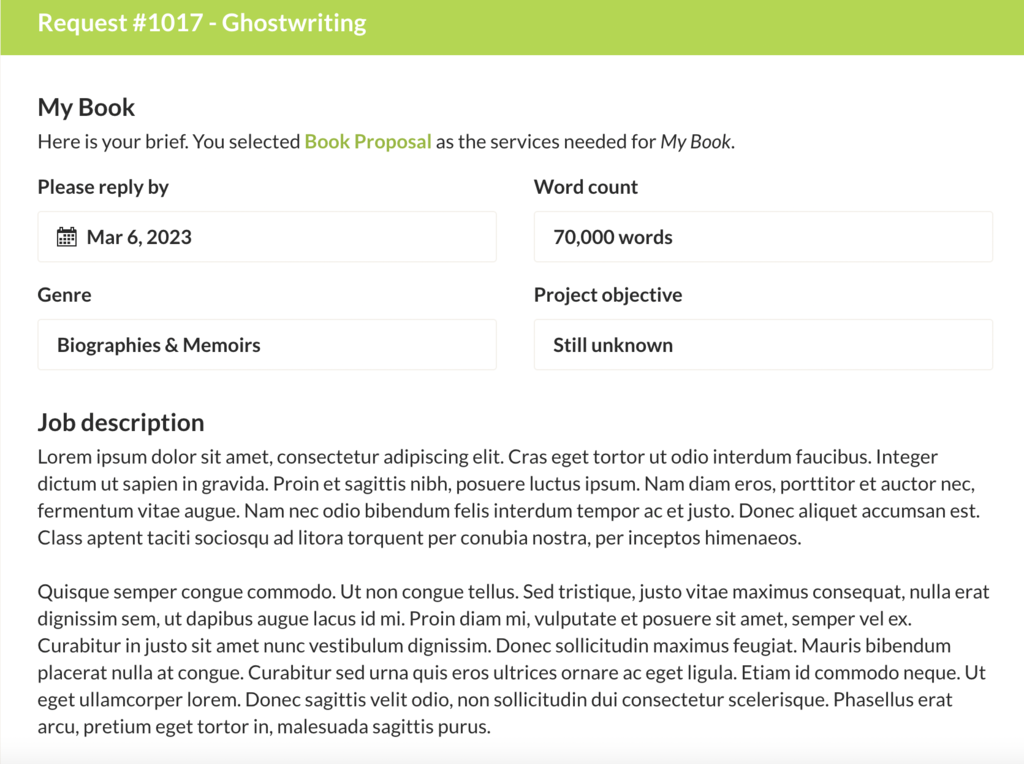 Before you commit to a collaboration, you should always speak directly with a ghost — usually over Zoom or Skype. You'll be working closely with them for months to come, so you want to know that you work well together and have the same goals. A short conversation and some well-thought-out questions will quickly reveal if it's a good match.
Come prepared with the right questions
Some of what you ask will likely depend on the kind of book you want to write, but there are some general things you'll want to know regardless of the project. It's crucial that you understand their writing style and process. Ask them to walk you through how they go about writing a book, from the initial planning stages all the way to final edits. You'll want to figure out how the collaboration would progress — not only in terms of what you can expect and when but also what will be expected of you at each stage.
You'll also want to know how they approach any problems they might encounter. You can ask for examples of how they managed conflict or disagreements in their past collaborations.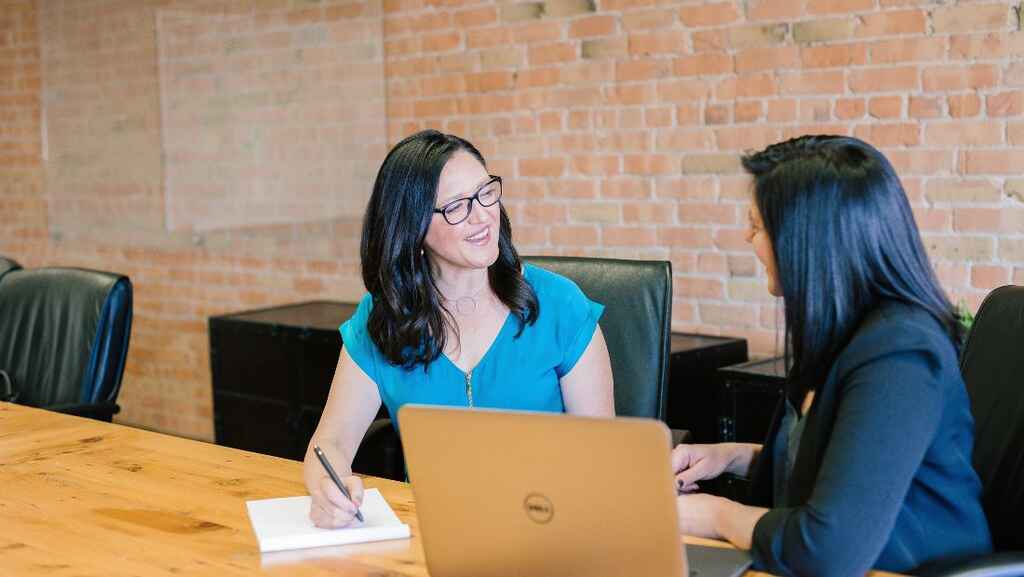 As with any group effort, communication is key, so ask about their preferred methods of conducting business. Some ghostwriters primarily use text-based communication like email and IM with only occasional use of video calls or phone calls, while others prefer to speak directly with their clients. 
Frequency is another point to consider. Do they want to meet after every chapter is finished or would they prefer to wait until they have a full draft finished? Consider which you'd like more and if you're willing to work with someone who doesn't match your expectations completely, though do approach this part with openness, as the professionals likely know more about the requirements of the process than you do right now.
Crucially, if you're planning to write about any sort of difficult or sensitive topics, gauge a ghost's comfort level for writing and discussing it. You don't want to write a book about mental illness with someone who is uneasy with it — check out David Wichman's story about working with an open-minded Reedsy ghostwriter, for example.
Determining a ghost's skills is only one part of the equation. Next, you should figure out how involved you'll be in the writing process.
Let them know how involved you want to be
Writing a book can be a time-consuming process, even when you're working with a ghostwriter. Before you get to the business end of your ghost hunt, consider how involved you want (or are able) to be. Are you the kind of person who likes being very hands-on or would you rather provide the ghost with all the information and leave it to them? 
During your conversation, you should let the ghostwriter know your expectations and see how amenable they are to them. Additionally, find out how involved they want you to be. Some questions you can ask to determine this are: 
What notes will you, the client, be expected to provide?
Will there be interviews? If so, how many? And what will they involve?
How often will you see pages?
With the last question, be aware that some ghosts work best when they aren't being micromanaged — and will often prefer to only share pages once a certain portion of the project has been completed. 
With all your questions answered, you will hopefully have narrowed down some candidates with whom you can see yourself working. Now to answer the final question: will you actually like their writing?
Determine if they can 'speak' in your voice
A ghost will commonly provide samples of their previous work to help you get a taste for the versatility of their writing style. They will often select extracts that exhibit a voice similar to the one needed for your book. In some cases, you may be able to request a writing sample based on your project. However, this is rare and you almost certainly have to pay them for their time.
Ghostwriting is an act of impersonation, and you want someone who can bring your voice to life on the page, whether you're writing a memoir or a business book. For nonfiction, it can be especially jarring to readers if the voice in your book sounds like it belongs to someone else. That triggers a disconnection if they have met you or heard you speak and know what you actually sound like. A skilled ghostwriter will pay attention to the way you use language so they can speak in your voice compellingly and persuasively.
---
Ghost hunting might not be as fun as it is on TV, but this guide will give you everything you need to simplify your search and help you find the best ghostwriter for you and your project. In the next section, we explore the financial side of hiring a ghostwriter.