10 Surprising Ways Writers Can Supplement Their Writing Income
Val Breit is the founder of The Common Cents Club, where she coaches others to take charge of their finances, their future, and their freedom -- so they can spend more time doing what they love (without going broke). She especially loves strategizing ways to turn a love for writing into multiple streams of income as a stay-at-home mom.
---
You're an author. You love to write. And you'd love to earn a full-time income from writing, but so far, those book sales are not paying the bills. You may even wonder if you should throw in the towel on this author dream.
Honestly, most authors are in that boat — myself included.
But I was determined to stay with my kids rather than return to my stressful day job, so I ventured outside of the author box to discover new ways to supplement my income. Now I'm excited to share with you ten of the best ways you can earn money from your book and your self-publishing skills to keep the dream alive.
Learn all about how much authors make in that linked guide!
1. Start Speaking
As a writer, there's a fairly good chance you're an introvert like me. I had no intention of public speaking when I published my first book. Then I read You Must Write a Book by Honoree Corder and vowed if I was ever invited to speak and share my experience and knowledge, I would accept.
As a first-time, no-name author, I didn't think it would happen… until it did. Without any mention of speaking on my website, social media, or in my book, I received paid invitations to speak just a few months after publishing. Albeit nerve-racking, I connected with new readers, expanded my author platform, and even paid a few bills! Taking advantage of speaking opportunities is yet another way to earn money related to your book.
2. Become a Ghostwriter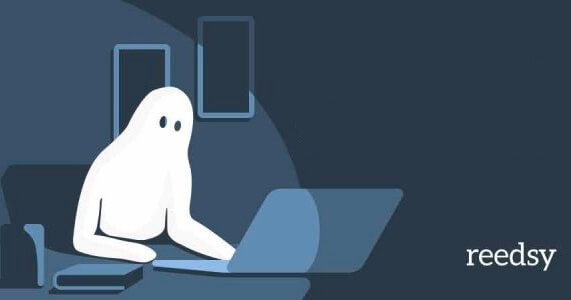 You know how to write a book, but have you ever considered getting paid to write a book under someone else's name? Believe it or not, plenty of famous authors and well-known public figures pay writers to put their book idea on paper. Certain works "by" James Patterson, R.L. Stine, Stephen Covey, and Nancy Drew are just a few examples of famous ghostwritten books.
Even unknown figures will pay a sizable amount of money for ghostwriting, so whether you write fiction or business books, there are lots of opportunities. You might start off by writing blog posts and white papers for entrepreneurs, but if you can quickly learn how to emulate the 'voice' of other writers, you might discover a career as a ghostwriter.
3. Assist Others Virtually
Virtual assistants get paid to provide services online — copywriting, blog management, research, social media management, and email support are just a few of these. And with the explosion of small and online businesses, the need for virtual assistants is overwhelming!
You could even look to work with other writers! Many authors hire virtual assistants once they begin seeing themselves as a business owner. This could be an opportunity to learn from them while also making some money on the side. If you've written a book before, you can demonstrate a desirable skill set: strong writing, managing a project from start to finish, taking criticism from editors, and basic tech-savviness.
To see if virtual assistant work is a good fit for your, there's free virtual assistant training available. You can then use the income from working as a virtual assistant to fund your passion project (your books!) until those books alone start to earn enough money for you.
4. Start Coaching
If you've published books, they can serve as a showcase for what you know — opening up an opportunity to coach others who have less experience in publishing. One example of a writer who also coaches is Eevi Jones, a children's book author who offers coaching packages related to writing.
5. Become a Consultant
If you're a non-fiction author, you can also use your book to start consulting. At the heart of most non-fiction books (forgetting about history and memoir) is this idea of solving a problem: your book should identify an issue that your reader has — and will offer a fix for it. In most cases, writing a book on any topic will make you an instant authority on that field — and will help you sell your services as a consultant.
Have you written a book on sharpening knives? Offer your services to the country's largest restaurant chains. Did you publish a how-to guide on grooming dachshunds? Perhaps a local kennel could do with your services.
6. Create a Course
Another option to make money through your knowledge is by selling a course. It could be a course for authors, like 10 Perfect Lead Magnet Ideas for Fiction Authors, or completely unrelated, such as Sourdough Bread Baking 101. Creating and selling courses is a lot of work up front but once it's done, it's done. Then you can just sit back and let the courses work for you as you keep writing more books. Some successful authors who have courses in addition to their books are Mark Dawson, Jane Friedman, and Joanna Penn.
7. Grow Your Email List
It's always a good idea to offer a bonus item for your readers in exchange for their email address. Anyone who's already read your book is interested in what you have to say — now imagine having an entire list of those people right at your fingertips the next time you publish a book. While this strategy doesn't pay immediately, it makes selling future books much easier. Not sure how to start growing your email list as an author? This free course is a fantastic place to start.
8. Monetize Your Blog
Do you already have a blog that you're directing your readers to? Not only can you gather email addresses and build a relationship with them, but you can also use affiliate links or ads to monetize it. Again, this is not a get-rich-quick method, but if you love blogging and already have traffic coming to your blog, monetizing it is fairly simple. People like Pat Flynn and Michelle Shroeder-Gardner have mastered and teach affiliate income strategies for bloggers.
9. Teach
Whoever said that "those who can't do, teach" must have been born into money. Whether it's running local creative writing workshops, qualifying as a substitute teacher, or even tutoring English over the internet, education is a reliable (and rewarding) way to support yourself as an artist.
10. Freelance Writing
Last but not least, freelance writing is another way to earn money by writing. Make a Living Writing is a great site for learning how to find writing jobs and keep a full roster of freelance clients. There are websites in just about every niche that pay $50 or $100+ per article.
By saying "yes" to opportunities outside your comfort zone, you can find new ways to earn money beyond your book sales.
---
Have you tried any of these money-making methods before? Which are you most excited to try? Leave your thoughts in the comments below and we'll get back to you right away.