How to Start Freelance Writing: 5 Steps to a Soaring Career
With the growing freelance market and increasing appreciation for high quality content, many word-lovers may see an opportunity to make an income by becoming a freelance writer. But as with any new career path, learning how to start freelance writing is not easy. Beyond the actual writing, you also have to learn to market yourself and deal with the paperwork.
In this post, we'll go over five steps that cover everything you need to know in order to launch this new career path. Along the way, we'll be sharing freelance writer and non-fiction editor's Suzy Pope expert tips and experiences on getting jobs, pitching editors, and managing your finances.
1. Get to know the freelance writing market
Before you dive into the job search, you need to know what your options are for new freelance writers. There are several common types of freelance writing jobs you can try.
📝 Technical writing: creating instructional and explanatory material in specific disciplines (often STEM).
👨‍💼 Business writing: putting together reports, business proposals, and speeches.
📣 Content writing: working with web and marketing content, including social media and blog content (SEO- and conversion-oriented).
📰 Freelance journalism: writing investigative pieces, op-eds, columns
🎨 Creative writing: this includes writing stories, creative nonfiction, and ghostwriting books
Pick a niche
Within each type, there are also topical niches that you can get into, such as medical writing, food blogging, lifestyle tips. Beyond demonstrating your writing skills, the best way to become a freelance writer is to pick a niche and type of writing, something that you already have some personal, academic, or work experience in. For instance, if you have a degree in business administration, focus on jobs about management skills and work environment. By choosing a niche you're familiar with, you can better convince clients that you have what it takes as a freelance writer to complete a project. Focusing on one subject area also lets you practice with that particular kind of writing jobs more, and therefore build up a good and relevant portfolio.
That's not to say that you can't switch between types of writing once you've gained enough experience. Our editor Suzy Pope started out as a freelance writer, focusing on content writing, which she recommends: "Although SEO writing, product listing, and generally web content writing isn't seen to be as glamorous as a glossy feature in a magazine, it's the best place to start and it pays the bills."
Know your rates
As much as you may want to simply a constant stream of freelance writing work when you're just getting started, it's important to remember that to make money is an equally important issue. Only when you can provide for yourself can you keep working on what you truly want to write.
On average, a new freelance writer can expect around 10-15 cents per word for content like blog posts, though this rate varies, depending on the type of writing and your level of experience. (Newsletters, manual copies, magazine articles may give you a better rate.) Remember that while the starting rate is never high, you should never work for free. And with more experience, you can expect higher pay. On Reedsy, for instance, the average professional ghostwriter charges 35 cents per word — why not sign up and see if any projects strike your fancy?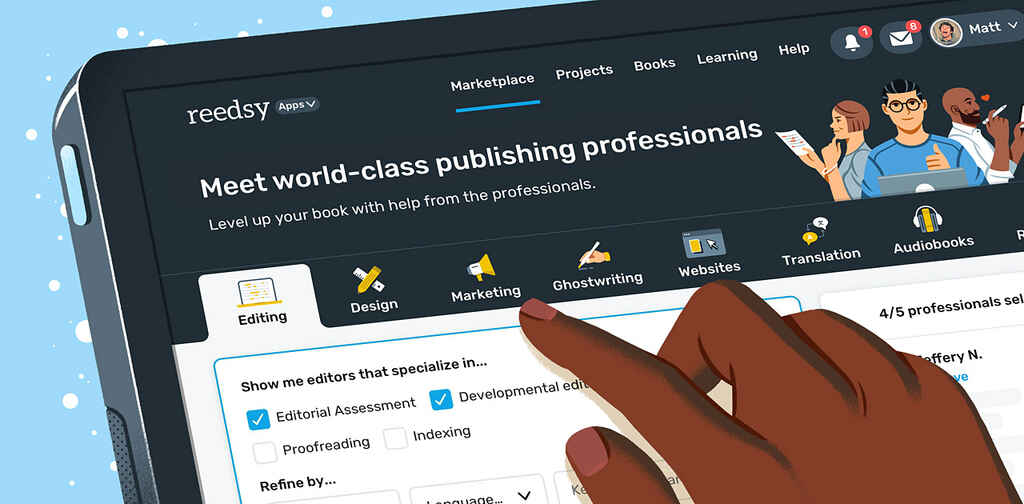 Supercharge your freelance career
Find projects, set your own rates, and get free resources for growing your business.
2. Start networking
Networking is an important part of being a freelance writer (you never know who's going to bring you your next writing job!), and it's never too early to start building good connections. With that in mind, here are some good ways to up your networking game.
Establish yourself on social networks
Social sites are today's job boards. The pros? They're very convenient and interactive. You can use them to find writer groups, job postings, and potential clients. You also stay up to date with all the latest developments in your niche. And the cons? Mishandling your professional social media accounts can damage your reputation. It's best to maintain separate accounts for personal and professional use. (Your potential clients don't need to know how bad customer service is at your local launderette, what you ate for breakfast, or least of all, what your political views are.)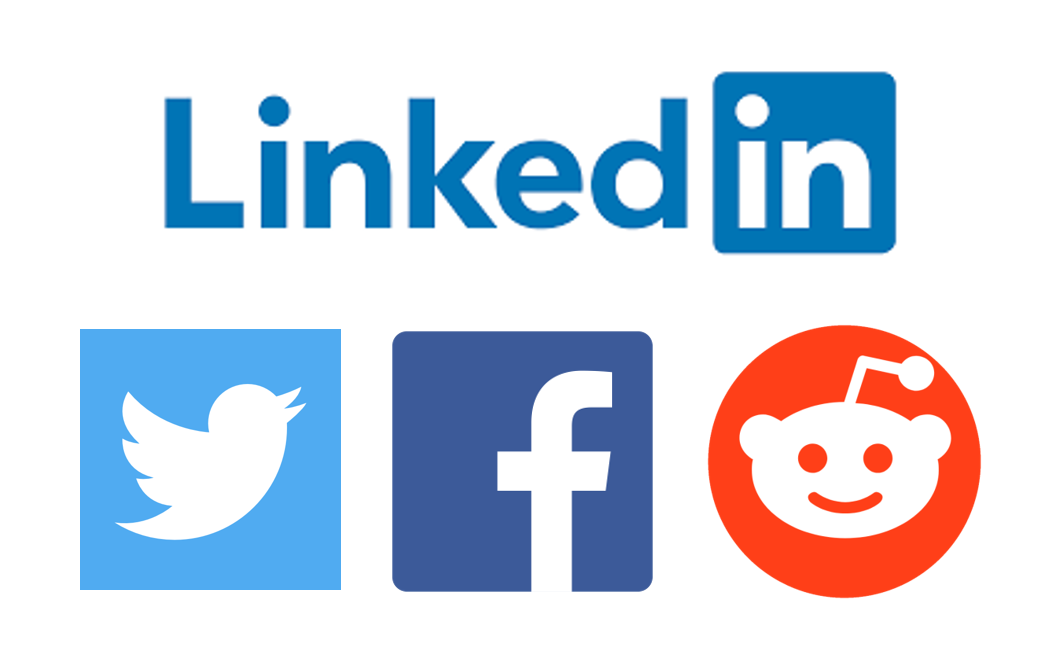 The most useful social media sites for freelancers are LinkedIn and Twitter. Reddit also has threads like r/freelance and r/freelancewriters that share a lot of resources and anecdotes about things like setting rates and freelancer scams that you may find helpful.
Join a forum or writing group for your niche
You may come across these on social media sites or Google — either way, you should definitely join them. Members of these groups share experiences, tips (some organize classes, too), and job opportunities that can really help you get a strong start.
"I've been part of a travel writing group for years and we share which magazines are open to pitches, workshop each others' pieces, and generally support each other," Suzy Pope says. "Joining online forums for your writing area of interest is also a good idea because there may come a time when you need sources or leads for an article."
💡 Pro-tip: Niche communities can also come in the form of mastermind groups — find out more in this guide on landing ghostwriting jobs, compiled by veteran ghost David Congreave.
Aim to have an anchor client
The aim of the game is not to find your gigs one by one, but to build long-term work relationships with several recurring clients — most likely commissioning editors, in the case of freelance writing. Not only can they act as a mentor to you and provide you with more work, but they can also recommend you to other employers.
Having been both a freelance writer and a commission editor, Suzy understands the value that a good working relationship can have. "Making a name for yourself as easy to work with is almost as important as the ability to write," she says. Being open to constructive criticism, striving to improve your work, and delivering on time are some things that can help you foster strong work relationships that can bloom into long-term collaborations.
3. Build a strong portfolio
If you think of your freelance writing business as a shop, your portfolio is the display, built to catch the eyes of passers-by. In other words, a good writer website is crucial to getting your writing gigs, and, by extension, getting paid. You don't need an infinite string of past experiences to put together a strong portfolio — a good collection of samples that demonstrate relevant skills and potential will suffice. Say you're hoping to become a book ghostwriter — focus on anything with a strong narrative element to it. You can include other kinds of writing (e.g. blog posts, social media posts) but the spotlight should be on the kind of writing that you want to be hired for.
Portfolio platform vs. your own website
When it comes to putting together a writing portfolio, you have two broad options — to create a profile on a host platform, or create your own profile. The former option includes sites like Contently for copywriters, MuckRack for journalists, Clippings.me for just about any kind of freelance writer. They all give you a standard portfolio, and all you have to do is fill in the required information.
For more creative control over the way you present yourself, you can create your own website. Beyond displaying your portfolio, the content and design of your site can help build your brand image as an organized, reliable freelancer. If you choose this route, keep things professional and sleek by:
Getting your own website (no yourname.wordpress.com, please!);
Using a simple design;
Categorizing your samples;
Having a call to action at the bottom of your portfolio.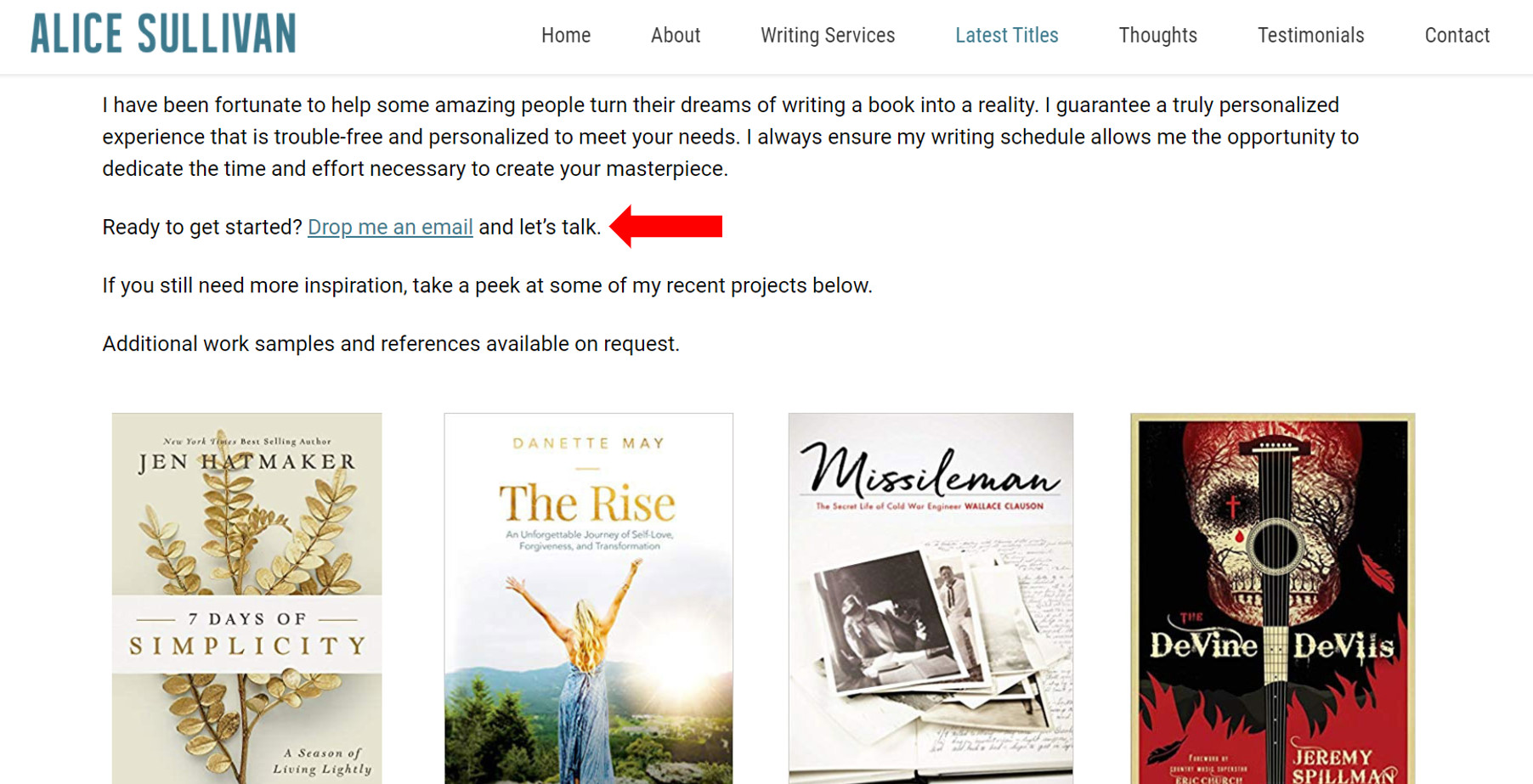 4. Pitch potential clients
With a polished portfolio at the ready, you should be much more confident to reach out to potential clients — from magazines to blogs — to pitch your idea to them. Starting freelance writing often involves cold pitching, as you haven't made a name for yourself yet. The fear of rejection may put you off cold pitches, but you shouldn't let it discourage you. Instead, here are some things you should think about in order to craft a good pitch (though if you're feeling intimidated, you can always start with a cold email template and tweak it as needed).
Tailor to the publication
It may be tempting to increase your chance by sending an identical pitch far and wide, but that's not at all optimal. "Read back pages of the magazine or website you're pitching to and try to tailor your pitch to fit in with a section that already exists," writer Suzy Pope advises. "Editors want to feel like you know and care about the publication, not that you're blanketing every publication with the same pitch."
When you read, keep an eye out not just for the content, but also for the tone and approach of the publication.
💡 Pro-tip: Don't just focus on magazines or newspapers and overlook businesses. Content is king nowadays, so a lot of companies need writers to produce newsletters, blog posts, web content... and they are prime targets for you.
Personalize both ways
It's common knowledge that you should be polite and address the editor or manager you're pitching to by name — but that's not the only kind of personalization available. Another way to give your pitch a human touch while also convincing the client is to include some personal (rather than professional) experience where it's relevant. Suzy offers an example of this in practice: "When I first started travel writing I pitched a bunch of articles about visiting libraries across the world, because I worked in a library. That was my 'why me' reasoning for the pitch."
Remember that there's always another chance
Rejection is an inevitable part of pitching, but chin up! There are countless other places that need a freelance writer, and that you can reach out to. Just remember to review your email practices to make sure you're always polite and concise before you reach out to someone new.
💡 Pro-tip: Magazine editors often call for pitches on Twitter, so be sure to follow publications of interest to get updates on the latest openings.
Got a client interested in your work? Convince them that you're the one with this professional freelance proposal template.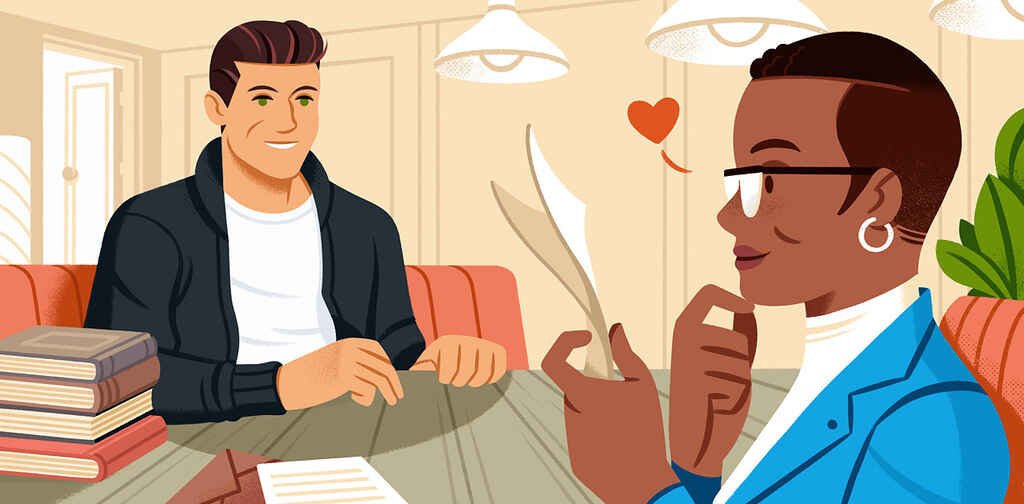 Ghostwriting Proposal Template
Lay out your rates, deliverables, and timeline with a professional template.
5. Master the administrative side of freelance writing
Getting started in a freelance writing career doesn't just mean going out and securing clients — it's also about learning to manage the paperwork and financial side of things. Good paperwork keeps collaborations smooth and prevents you from having to scramble at the last minute to submit your taxes. If you freelance full-time, it's also crucial to be aware of your financial situation and prepare yourself for periods of limited work.
To keep it simple, we've narrowed the administrative side of things down to taxes, contracts, and invoices.
Manage your taxes
Depending on where you're based, there will be different tax procedures you have to follow. To best manage your taxes as a freelancer, you should search up the official guidelines in your country for self-employment tax.
💡 Pro-tip: Get a customer relationship management system (CRM). Hubspot, Zoho, and Bonsai provide some great free options that can keep you from getting swallowed up in the paperwork.
Remember to keep track of everything as you go rather than let things pile up over the year. Suzy advises that you "put aside some of your earnings for the big tax bill at the end of the year. The first tax bill I had to deal with as a full-time freelancer, which I submitted at the last minute and hadn't saved up for, was a shock to the system."
Write good contracts
Here's an aspect of becoming a freelance writer that not many people will think about just as they're getting started. However, it's very important to get right.
A good freelance contract will mention deliverables, a project timeline, a payment schedule, and clauses on the revision of the contract's terms. You can also include a cancellation fee and a late fee, especially for bigger projects, to discourage clients from taking your hard work for granted and secure your rights. All this shows your professionalism, sets the tone for your collaboration, and safeguards you from any unprofessional client behavior.
Have an invoice template
If you use PayPal or Stripe for payments, you can easily issue an online invoice via these sites. If you don't, consider using a template for a fast and professional delivery. For freelance writers who want to create their own template, a typical invoice includes the client's name, your name (and addresses, if relevant), issue and due dates, and amounts of money due, along with corresponding tasks.
Generally, clients can have around two weeks to pay the invoice, though in Suzy's experience, some clients take up to a month. You can send clients polite reminders before the pay day to minimize the amount of follow-ups you need to do. At Reedsy, we even recommend our freelancers to collect part of the fee upfront, especially from clients you've never worked with before, to avoid mishaps.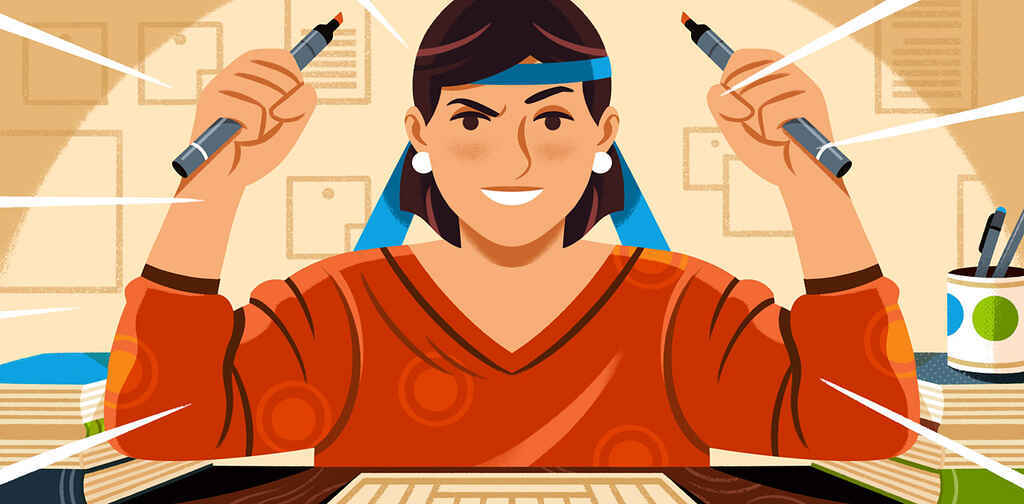 Invoice Template
Provide billing and payment details with this professional template.
And with that, your 'shop' is all set up! Hopefully these five steps will have you well on your way to a successful freelance writing career. Remember that there's a learning curve to all this, and there are communities of freelancers out there to support you. Good luck!