Becoming a Book Editor: Insights from Publishing Insiders
From rubbing shoulders with literary stars and discovering the bestselling writers of tomorrow to shepherding a manuscript through to publication, the life of an editor sounds absolutely dreamy. While it is, in many ways, it's also a regular job involving less-than-glamorous tasks and a decent amount of hustle.
In figuring out how to become a book editor, it's crucial to have realistic expectations and an understanding of what the job entails. Lucky for you, we've gathered the inside scoop, along with some tips from insiders in the publishing business. Enjoy!
What does a book editor do?
A book editor works on behalf of a publisher (or author) to fully prepare a writer's manuscript for publication through several rounds of editing. In-house editors working at a traditional press also routinely deal with several associated tasks related to discovering and commissioning new titles for their list, communicating with the publisher's sales and marketing team — as well as maintaining relations with authors and agents. 
Let's see what members of an editorial team might be tasked with on a day-to-day basis:
Reading submissions
Responsible for sourcing new projects, book editors (or their assistants) will read manuscript samples submitted by literary agents and request full manuscripts for anything that catches their eye. They will then pitch their choices to management and other departments, and, if given the green light by the powers-that-be, they can make an offer to authors. This is called the "acquisition process".
Commissioning
A lesser-known aspect of editorial duties, commissioning involves identifying and directly reaching out to people to discuss the possibility of them writing a book. This is particularly common in nonfiction, where celebrities or anyone with a platform might be approached because of their social standing and market appeal. 
Manuscript editing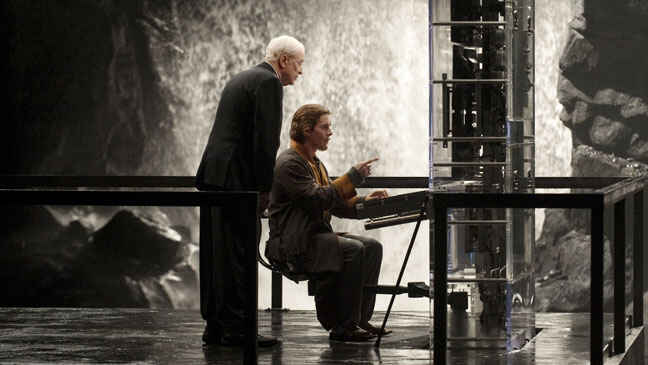 Developmental editing involves looking at the "big picture" of a book and adjusting the narrative and overall style to whip it into shape. Copy editing (also known as line editing) involves tweaking language to make it more effective, correcting spelling and grammar mistakes, and scouring for small inconsistencies that the developmental editor may have missed. Finally, proofreading involves fixing all the tiny mistakes that neither developmental nor copy editor noticed. It's typically done by a different editor, whose eyes are completely new to the text.
Copywriting
Book editors work closely with publicists to identify angles in which the press might take an interest. They are often responsible for writing cover blurbs, marketing materials, and the book metadata provided to wholesalers. For internal use, they also need to fill in Advance Information sheets, a type of document they pass on to the marketing team, and which is used to sell the books to retailers.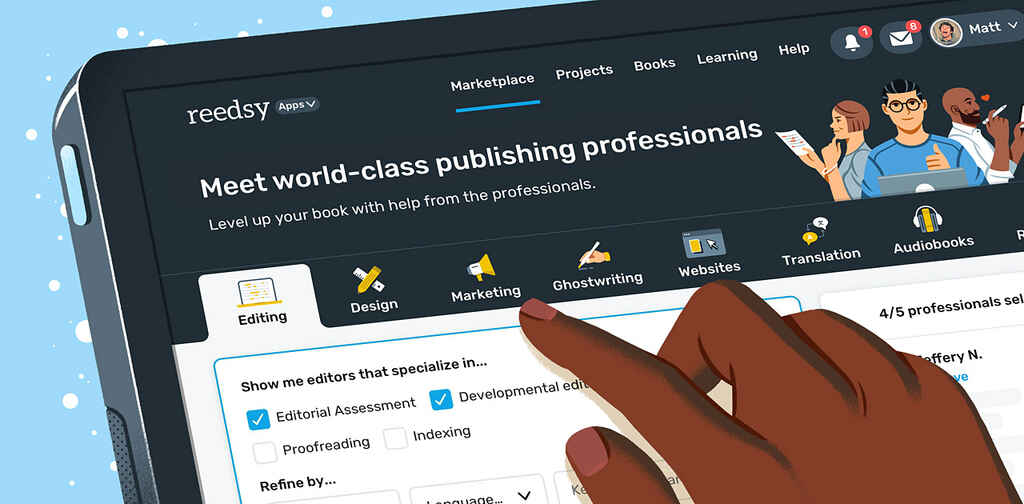 Supercharge your freelance career
Find projects, set your own rates, and get free resources for growing your business.
Project management
This may not be the first thing people think about when they wonder what book editors do, but it's an important one. Senior book editors are often key figures coordinating various tasks, such as:
Keeping authors and their agents in the loop;
Consulting with the marketing and publicity teams to devise a campaign strategy;
Assembling a cover design brief for the design team and offering feedback on the ideas generated;
Budgeting;
Managing any freelance copy editors, proofreaders, or designers.
In a job listing, these project management duties will often be called something like "liaising with internal and external partners". Gotta love business speak!
Office administration
Book editors at all levels have to deal with admin work, which can take the following forms:
Replying to emails;
Setting up meetings (and taking minutes for them);
Arranging copies or publication day gifts for authors and agents;
Booking travel or accommodation as needed;
Monitoring stock levels and reprints; 
Filing;
Photocopying; 
Managing the team's diary. 
Generally speaking, editorial assistants bear most of the brunt of admin work, and though senior editors are not exempt from this type of task, they typically do significantly less admin and much more editing.
Free course: Inside a Traditional "Big 5" Publisher
Learn what goes on behind the closed doors of publishing
How to become a book editor
Now you know exactly what the job entails, let's talk about how you can break into editorial work, and how you can set yourself up for success.
1. Get a library card (and use the hell out of it)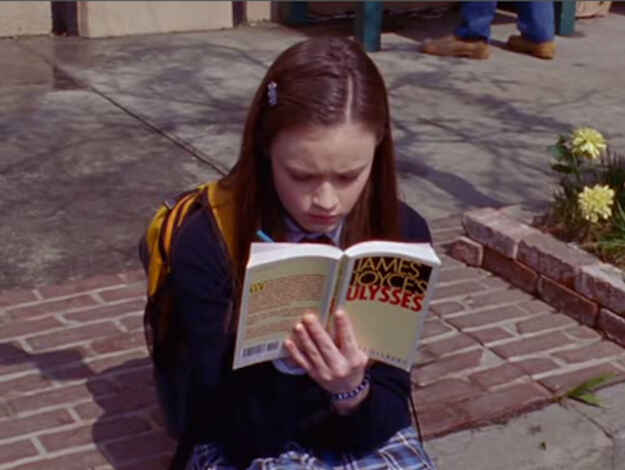 The most important thing you can do to prepare for a book editing career is to read widely and curiously. You'll ideally already be a casual reader, but now that your aim is to become a book editor, you can be more intentional about what you read and how you analyze it.
Get niche- and genre-savvy
First of all, you'll need a solid understanding of the various book genres and their differences. If you already plan to specialize in a particular area, start reading more books in that niche. For example, if you want to become a literary fiction editor, read new novels that are shortlisted for prestigious literary awards, titles that attract a lot of media attention, as well as short stories published in literary magazines. 
Every book you read will inform your instincts, helping you recognize what makes good writing (and what doesn't). When you read, try to break down and articulate the elements that are especially successful. Then read some reviews, or go on Twitter and see what editors are saying about the books you've read. Soon enough, you'll have a good understanding of the recent literary past, appreciate what's happening on the cutting edge, and be able to speculate on what the future might hold — skills that are invaluable to both working and aspiring editors. 
📚Check out our post on the 31 Best Short Stories and Collections Everyone Should Read.
Sharpen your knowledge of the literary market
If you're not sure what you want your specialty to be, that's okay. The main goal here is to illuminate your understanding of the literary market at the current moment — so read new releases and consider how they fit together to form trends. To some extent, you can draw some conclusions about the state of the literary world just from visiting a bookshop and paying close attention to what's displayed on their tables.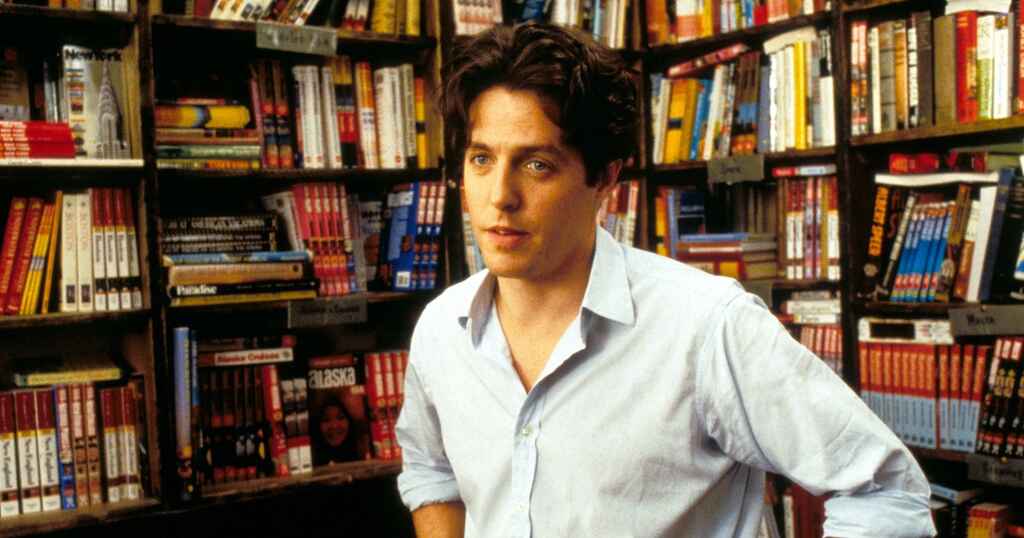 For example, it's easy to notice the resurgence of retellings of classical mythology focusing on female characters: Madeline Miller's Circe, Pat Barker's The Silence of the Girls and The Women of Troy, Natalie Haynes' A Thousand Ships and The Children of Jocasta, Jennifer Saint's Ariadne. These titles were all published between 2017-2021, so an eagle-eyed observer of new releases should connect the dots and make a mental note of the fact that, at the moment, feminist retellings of mythology sell. 
The trend will be gone by the time you're in a position to add to it as an editor (the publishing pipeline tends to take about 2 years), but there's two significant benefits to learning to spot trends. One is that it shows prospective employers that you know the industry and have a passion for it, and the second is that if you find yourself managing a list at a publisher, having the ability to spot trends will help you do your job much, much more successfully. For these reasons, learn to keep your eyes open. 🤓
2. Prepare a stellar résumé
It goes without saying that your résumé should be free of typos if you're applying for editorial jobs. As well as proving you aren't careless with words, this document should also show off your relevant experience and qualifications. Speaking of which... 
Acquire relevant qualifications or skills
Universities don't generally offer courses in editing. However, book editors commonly have an undergraduate degree in English or a related discipline. If you're still a student and hope to become a book editor, see if there are any publishing-related classes you can take to build your understanding of the industry. Some publishing professionals have postgraduate degrees in Publishing, but this is neither expected nor de rigueur.
If you do not have a relevant degree or any degree at all, you're not out of the game yet: what really matters are your skills and ability to learn. Publishers are slowly starting to reflect this in their hiring practices — Penguin Random House scrapped its degree requirement in 2016, and HarperCollins does not require a degree for admission to their Early Careers scheme. 
Many aspiring editors take short copy editing courses. These can provide you with valuable skills (and a certificate), but they are in no way essential, and you should not feel obliged to enroll on pricey courses for skills that you can acquire through other means — for example, on the job or through any number of books on editing or podcasts for editors.
Seek out internships and work placements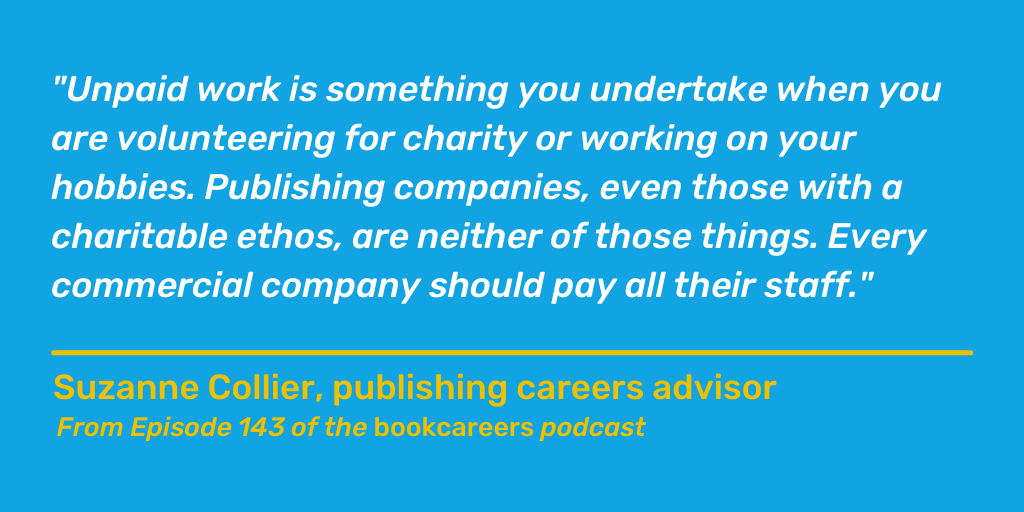 Internships and work experience schemes are excellent opportunities to see publishing from the inside. As well as being a great networking opportunity, they can help you better  understand how the various departments within each publishing house collaborate. The biggest issue, however, is that internships are often severely underpaid or not paid at all. It's a problematic phenomenon that a few publishers are attempting to remedy with the ultimate goal of fostering a truly inclusive and diverse publishing workforce. 
So what can you do? Suzanne Collier, publishing careers advisor and author of How to Job Search in Book Publishing (due in 2022), advises against taking unpaid internships on principle. 
"Unpaid work is something you undertake when you are volunteering for charity or working on your hobbies. Publishing companies, even those with a charitable ethos, are neither of those things. Every commercial company should pay all their staff."
Internships stand for two things in the context of your CV: enthusiasm, and some level of publishing awareness. No one will expect you to actually pick up the skills to do a full-time job in a 1-month internship (though longer internships are better training experiences). There are also plenty other ways to demonstrate enthusiasm and publishing awareness — so if you haven't interned, all is not lost.
Show off any other relevant experience
Literally any work experience or internship that equips you with basic office skills will work in your favor, but beyond that, there are several related experiences or activities that can be helpful to you and your CV:
Volunteering at a charity bookshop or library;
Volunteering as a reader for a nonprofit literary magazine;
Volunteering at a literary festival or event;
Writing for book-related publications;
Being part of student media organizations;
Reviewing books online;
Working as a bookseller, content writer, or beta reader.
Anything that involves reading, writing, editing, or honing your administrative and organizational skills is bound to benefit your professional prospects. So don't let a rejection from a publishing internship scheme discourage you from pursuing your career!
3. Apply for assistant positions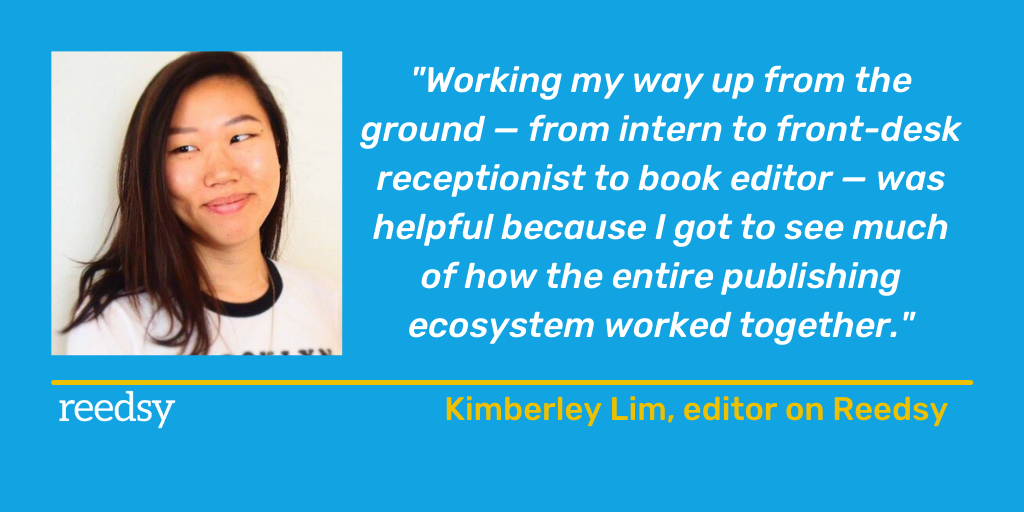 Kimberley Lim is Managing Editor of indie press Gaudy Boy, a position she moved to after spending 6 years as an Editor at Skyhorse Publishing. Her experience coming up in the industry is what some people might see as the standard publishing ladder. "I started out with an English degree, which I think was helpful in securing me interviews. After my first internship at a literary agency (part-time), I then had enough experience to be given a second internship (full-time) at a mid-size book publisher, where I progressed to a salaried position when a role opened up. 
"Working my way up from the ground — from intern to front-desk receptionist to book editor — was helpful because I got to see much of how the entire publishing ecosystem worked together. Additionally, having actual editorial skills on top of general publishing know-how was key — I took a publishing course in my final year at college, which gave me the starting tools and confidence to know I was well-positioned to actually edit books." 
Generally speaking, the most common points of entry for the publishing industry tend to be entry-level assistant positions or graduate schemes. The latter are usually advertised months in advance, and typically start in September, like most graduate schemes. 
Before you apply to any jobs, be aware that editorial assistants do a lot less editing than you might expect. Instead, there's a larger emphasis on administrative work, for which you will likely be underpaid. We don't mean to sink your heart: it's just important that you go into a job prepared. You will need to hustle for some time before you can take the next step up the ladder and secure better compensation and direct editorial duties. 
Let's also talk money: as of 2021, the average editor in the U.S. makes around $65-70k/year. Someone just starting out will earn a lower salary, around the range of $30-50k depending on the quality and quantity of projects they take on — so this is the range an assistant position salary would typically fall within.
💰For more on what you can expect to earn as an editor, head to our post on editor salaries.
If you struggle to find an editorial assistant position but you see an opening for publishing, marketing, or rights assistants, that's still great! Getting your foot in the door is really important, and you can then look into moving departments internally.
4. Plan your next steps
Once you've landed your first paying job in publishing, think about how you can take your book editor career to the next level. That may mean going freelance, climbing the ladder, or transitioning from a larger publisher to a smaller or independent press where you may have more freedom. 
Go freelance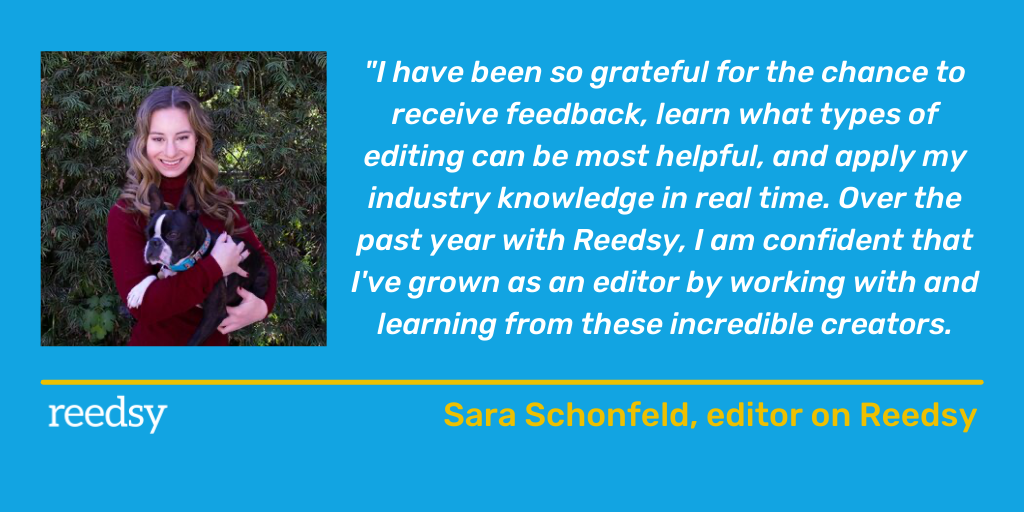 Going freelance doesn't have to be a full-time thing from the get-go — you can try it out as a side hustle and see how you like working for yourself before committing to it full-time. Some professionals, like HarperCollins editor Sara Schonfeld, find that it's an empowering (not to mention lucrative) move. 
"Freelance editing has been a hugely rewarding process. It's a chance to connect with authors directly and hear from them about their concerns, their passions, and their hopes. I have been so grateful for the chance to receive feedback, learn what types of editing can be most helpful, and apply my industry knowledge in real time.
"Over the past year with Reedsy, I am confident that I've grown as an editor by working with and learning from these incredible creators."
Sounds appealing? You can sign up to Reedsy to begin your freelance book editing career below.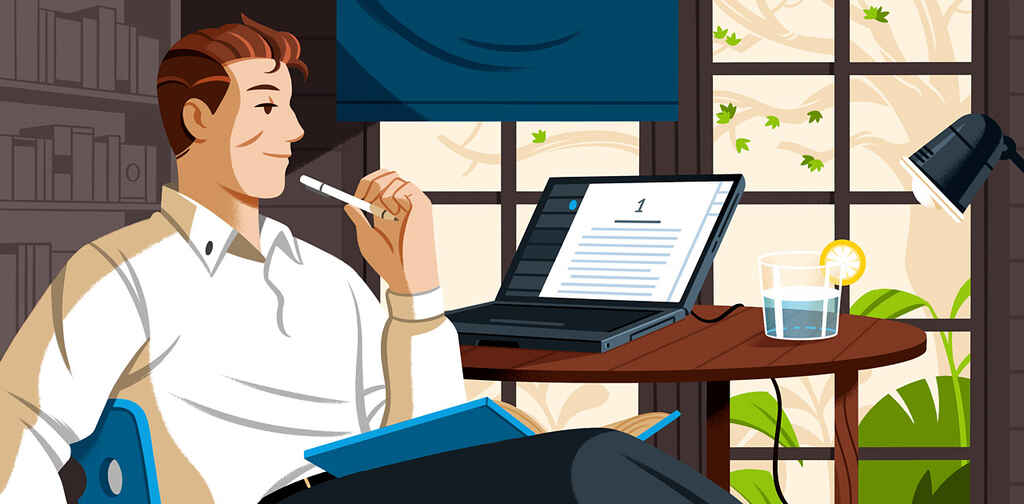 The Full-Time Freelancer's Checklist
Get our guide to financial and logistical planning. Then, claim your independence.
A quick tip for budding freelancers: You can join the ACES Society for Editing for $75/year, for a fantastic community of fellow editors and tips on how to improve your work. You can also join the Editorial Freelancers Association (EFA) for a slightly heftier price tag of $180/year and a couple more perks, such as group health insurance. Do check out our research on the EFA to see the full list of benefits (and potential drawbacks) before you sign up. 
💡For even better freelance prospects, read through our tips for success as a freelance book editor and our guide to setting your freelance editing rates. 
Transition to an indie press aligned with your values
Larger publishers generally have the financial ability to offer more entry-level positions than independent presses, so it's unlikely that you'll start your career at an indie press. However, some editors transition to indie publishers when they've already got some experience under their belts. 
Why? Gaudy Boy editor Kimberley Lim points out that working for a smaller publisher aligned with your values can be liberating: "Moving from a bigger trade publisher to a smaller indie press was freeing because, as a member of a small, like-minded team now, I feel closer to our mission and commitment to our authors and their work. Bigger publishers can feel like larger business entities where your voice is lost in the din, whereas at an indie, everyone's fingerprint can be found on the work that's done, and you may even have the opportunity to influence the publishing process and outcome." 
While finding entry-level work at indies can be difficult, Kimberley suggests a couple of 'back door' ways to access this niche. "If your dream is to work at an indie, consider entering the publishing industry elsewhere (bookshop, big publisher, agency, etc.) and making connections with indies from there." 
Climb the ladder
Maybe what you're thinking is that you like where you're at, and you just want to see your compensation and trust in your abilities increase. If you're currently an editorial assistant, the book editing trajectory usually goes likes this: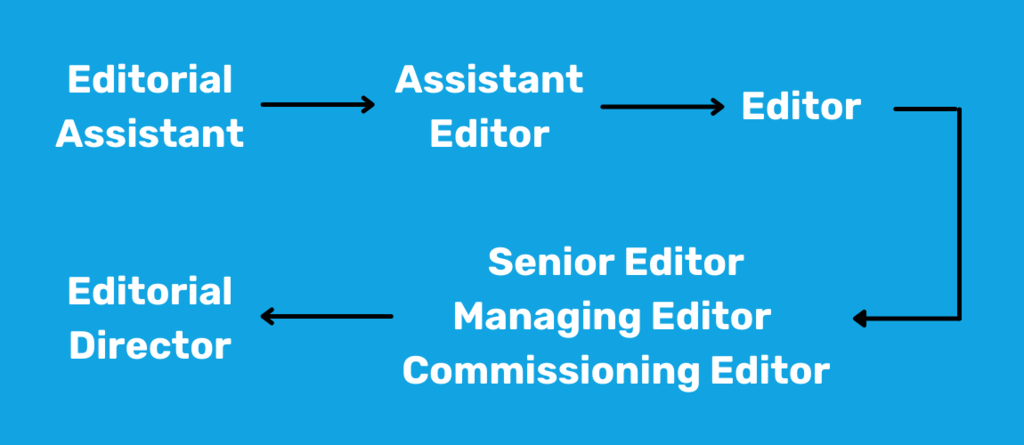 As you settle into the industry, you will build the practical and administrative skills needed for the next few stages of your career. What you can work on improving next is your strategic acumen: the higher up the ladder you climb, the more your superiors will expect creative suggestions and an opinion about what the company should focus on next. The best way to cultivate this acumen is to keep your eyes open and your critical thinking switched on: keep your finger on the pulse of the publishing world, and ask yourself how things can be done more efficiently or productively. 
As a book editor, you have the opportunity to directly influence the literary world and engage with exciting projects that can reach millions of readers. It's a rewarding job in an incredibly competitive field. There are much easier ways to earn a paycheck, so before you embark on this career, make sure it's something you're truly passionate about. As you make your way through the ups and downs of the industry, it's that passion which will keep you going. So work hard, be kind to your colleagues, and make sure you enjoy the books!