10 Books on Editing All Professionals Should Read
You know a book is well-edited when you read it without ever thinking about the role of the editor. However, this means it's easy to forget just how much hard work editors put into a project. Getting there is not easy — the good news is you can always get support from fellow editors through the books on editing that they've published.
And so we're here to help you find some helpful companions for your editing career. On this list are 10 books that we think every editor should read, covering everything from the process of publishing to niche questions like how to better portray characters' emotions. There's something for everyone, so get ready to add some names to your TBR!
1. What Editors Do by Peter Ginna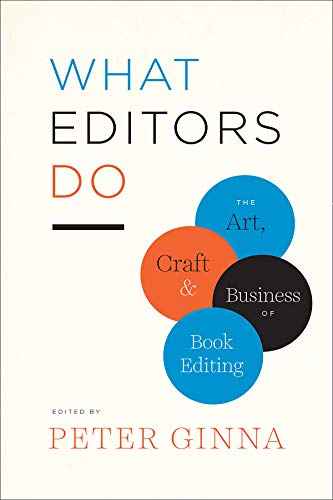 To start, we have What Editors Do, a comprehensive overview of the editing profession. In this book, Peter Ginna has curated a collection of essays from various editors, so that you can get the most detailed possible picture of every aspect of editing. There are tips for those wanting to understand editing in a traditional publishing setting, those who want to focus on their relationships with authors, as well as those who want a glimpse into the economics of being an editor. 
The essayists include children's book editors, academic editors, and those who have worked in small presses. As such, their stories are diverse in both content and tone, keeping you engaged and fascinated chapter after chapter. 
2. Developmental Editing by Scott Norton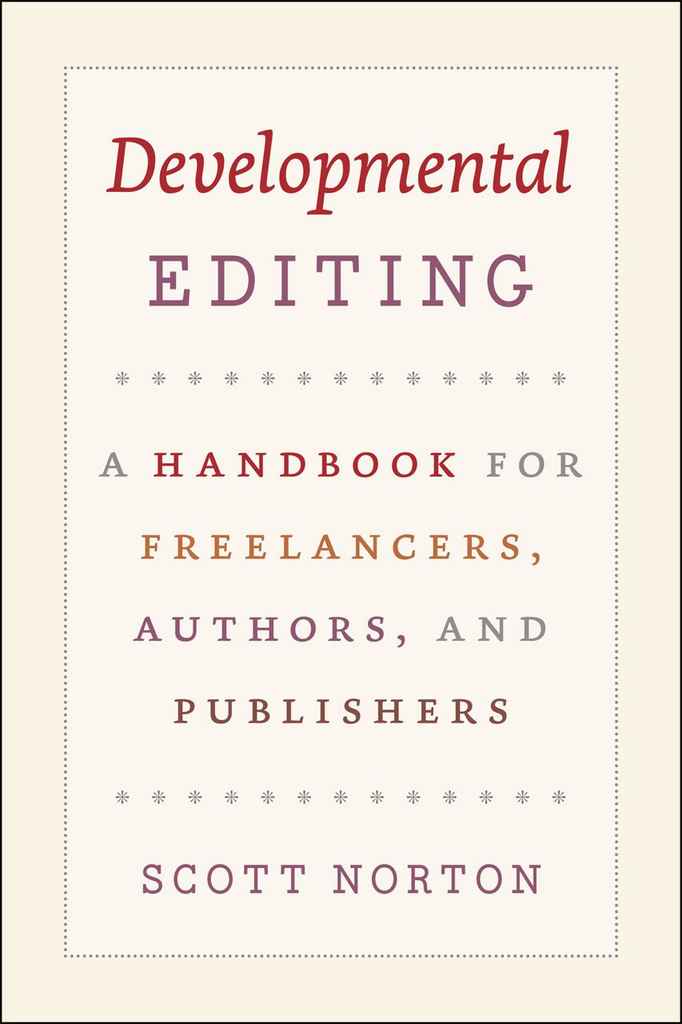 When it comes to manuscripts, there are several types of editing that can be done. Most commonly, the whole process includes three parts: developmental editing, copy editing, and proofreading. Scott Norton's book, if you haven't already guessed, dives deep into that first stage — developmental editing, which examines big picture issues such as theme and overall flow. 
Norton focuses on non-fiction writing, so rather than working on plotting and pacing, he covers how to identify a central argument, find a hook, and put together a compelling proposal. Drawing from his experience working with a diverse range of authors, he makes Developmental Editing an essential read for editors who are just starting their journey in non-fiction publishing. 
3. The Hero with a Thousand Faces by Joseph Campbell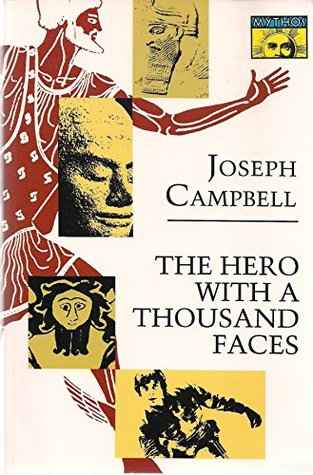 For those fiction developmental editors out there, we've got a pick for you, too. In The Hero with a Thousand Faces, Joseph Campbell breaks down the character arcs and plots in myths by diving into the psyches of well-known heroes. You've probably heard of the hero's journey — well, this book is where the concept originated! 
With his expert knowledge in comparative mythology, gathered through years of teaching and research, Campbell's analysis will give you a perspective on storytelling far beyond the scope of a regular reader. It's a bit of an academic read, but an invaluable resource to help you shore up a classic plot that makes sense and keeps readers enthralled. 
4. Self-Editing for Fiction Writers by Renni Browne and Dave King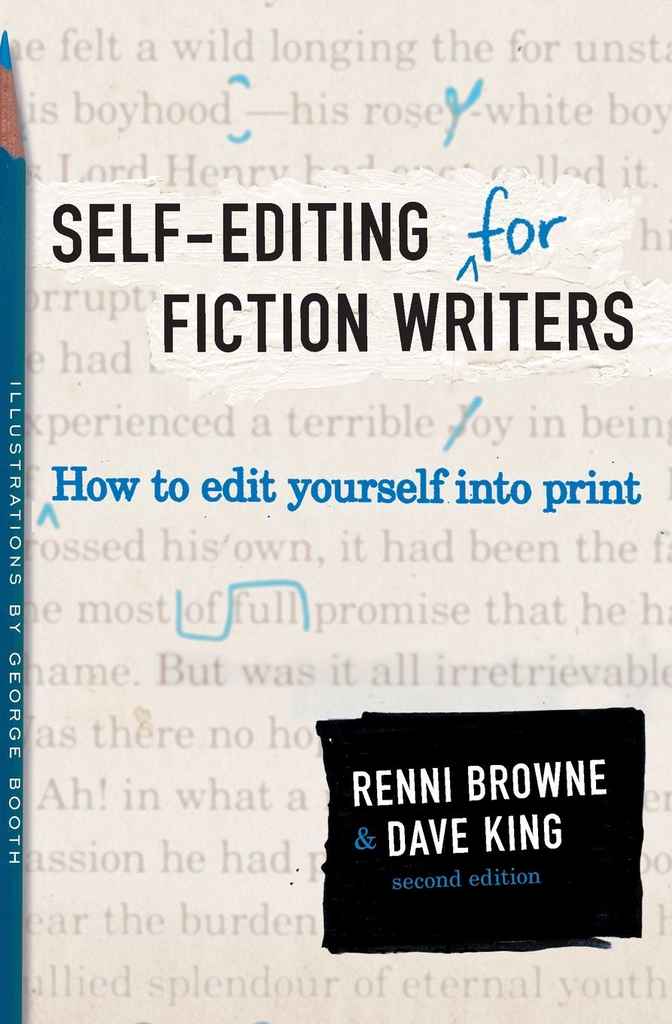 If you want to get down to some nitty-gritty elements, like picking a point of view or effectively using monologues, look no further than Self-Editing for Fiction Writers. While it says "self-editing" on the cover, there's a lot of practical tips that editors may find useful.
In Self-Editing, Browne and King don't just outline common novel revision rules — they also talk about the crucial exceptions to those rules. For instance, while we're always told to "show, don't tell," Browne and King give strong examples of when such a rule doesn't apply. Their book chooses not to impose rigid instructions but to provide some guidance through the process of revising a manuscript according to different contexts. Being able to recognize the diversity and have the flexibility to hone each author's unique voice is a great asset for an editor — so if you feel your mentors have done a little too much hand-holding, this is the book to help you strike out on your own.
Want to give your eyes some time to rest? Give these editing podcasts a go! 
5. The Chicago Manual of Style 
While it may not seem like the most exhilarating read, The Chicago Manual of Style is perhaps one of the most useful books an editor can have on hand, especially when you're working on a copy edit or a proofread.
Why? Because the style outlined in this manual is taken to be the industry standard. As an editor, it's your job to familiarize yourself with Chicago style, as well as to make sure that your author knows it and can format their manuscript flawlessly to this standard. With time, you'll come to know most of these stylistic standards by heart, but it's always reassuring to have the actual guide on hand just in case some obscure detail comes up. 
Also note that the manual is updated every now and then, so we recommend you subscribe to its online version to stay on the cutting edge. 
6. The Copyeditor's Handbook by Amy Einsohn and Marilyn Schwartz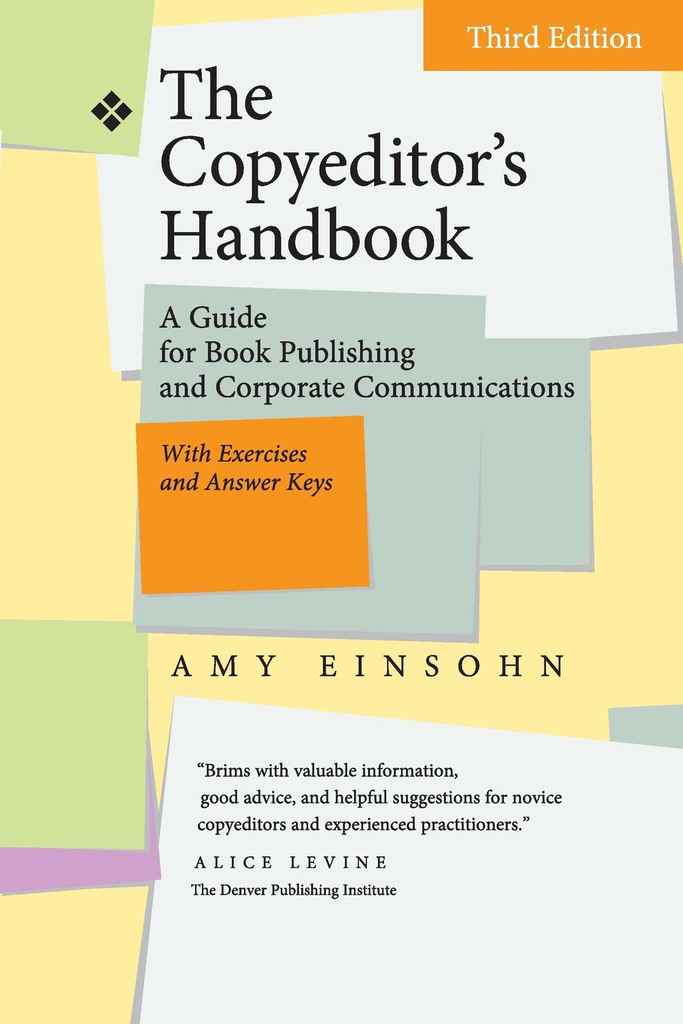 The Copyeditor's Handbook is another book that's revised intermittently in order to keep up with the latest linguistic trends, and a vital addition to have on your shelf (or in your digital library). In it, Einsohn and Schwartze act like trusted friends, giving you some of their best personal advice that can improve or even kickstart your career in copy editing. Topics covered include an overview of the general editing process, tips on the latest language and grammatical practices, and a list of online resources that you may find handy when you work. 
With the range of knowledge that you get from this book, you'll find yourself prepared to work with all kinds of authors, and especially with self-publishing authors. While it may seem daunting at first, full-time freelancing can be incredibly rewarding if you know how to work well with indie authors.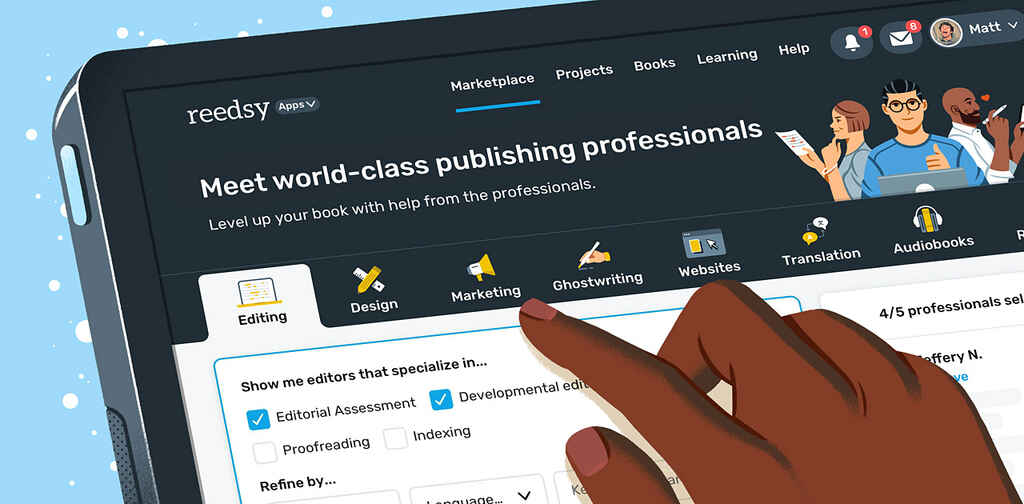 Supercharge your freelance career
Find projects, set your own rates, and get free resources for growing your business.
7. The Subversive Copy Editor by Carol Fisher Saller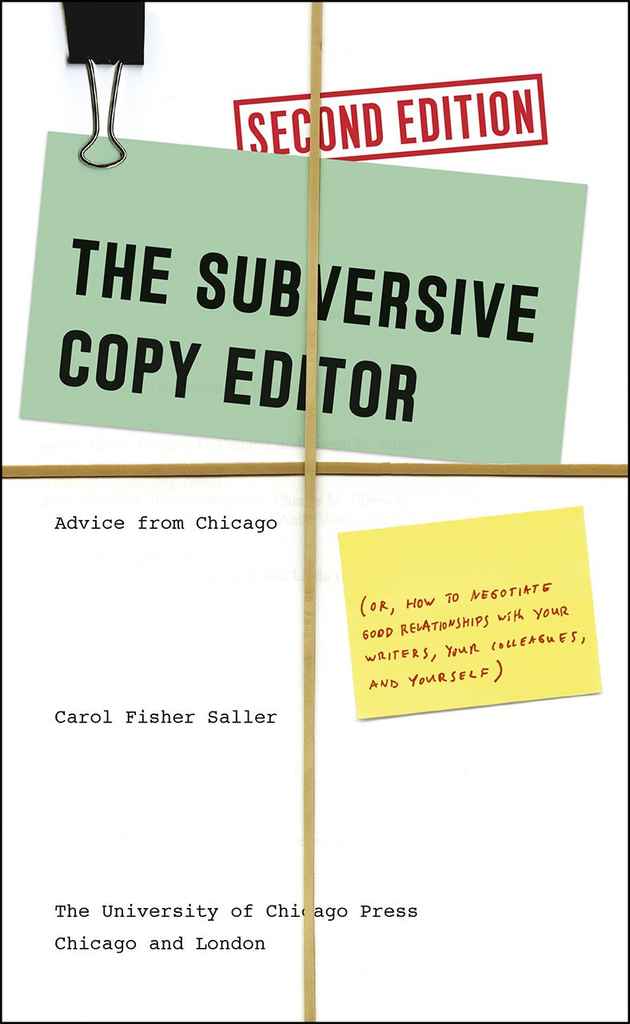 Now, working with authors on their manuscripts — the products of their sweat and tears — is hardly a simple process. There will be discussions, disagreements, and in some cases, even taught conflicts that can sour your work relationship. Knowing how to handle disagreements and manage authors' expectations is thus crucial for your career, and Carol Fisher Saller is here to give you some diplomatic pointers. 
The Subversive Copy Editor combines mechanical and emotional advice, discussing some of the latest stylistic and linguistic techniques in publishing while giving illuminating examples of how these techniques might cause disputes — and how you can solve them. The way Saller smoothly untangles disagreements can inspire editors to find their own calming mindset and express their opinions in a more constructive or empathetic tone, ultimately becoming better, happier editors. 
8. The Emotion Thesaurus by Becca Puglisi and Angela Ackerman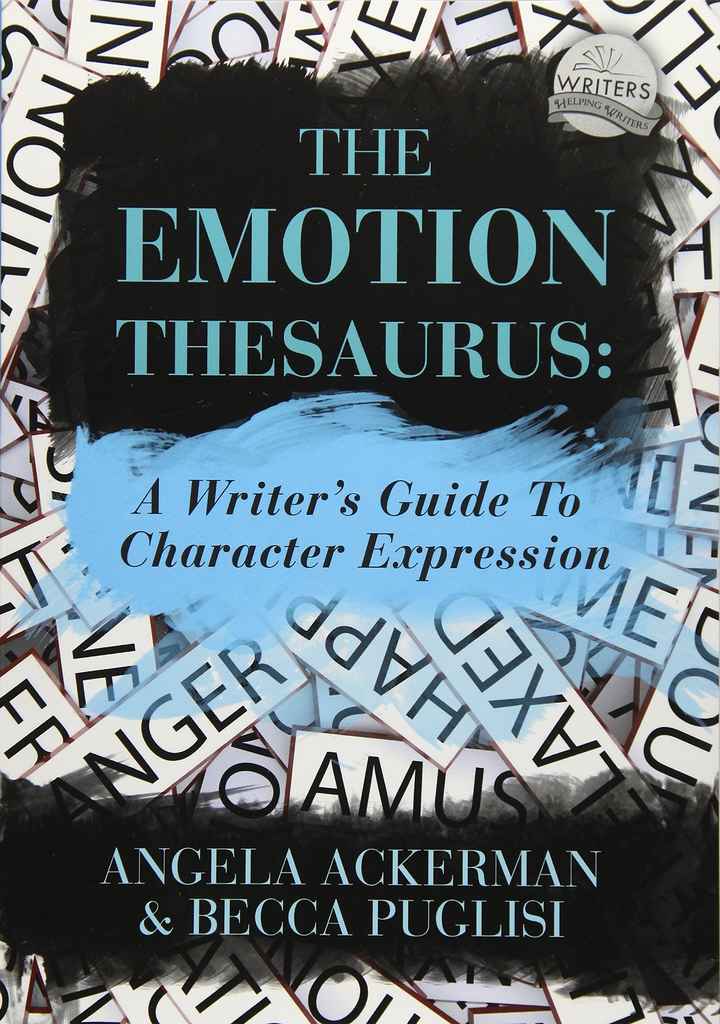 As an editor and a reader, you've probably encountered certain overdone portrayals of character emotions too many times. Phrases like Sam's heart skipped a beat or A shiver went down Amelia's spine that keep cropping up, ought to be revised, and yet that you really struggle to find a good alternative for. 
Well, what if we told you there's a magical tool full of much more inspiring options to replace every cliché turn of phrase? Said tool is none other than The Emotion Thesaurus. Taking you through countless emotion-related issues encountered in writing and suggesting a variety of cues to a variety of sensations, this book is a great assistant for authors and editors alike in their journeys toward more vivid and memorable prose.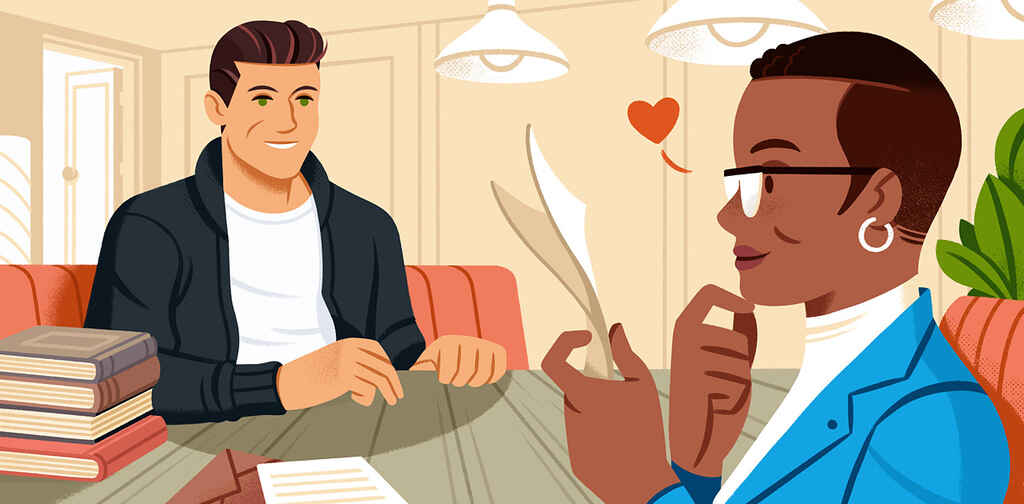 Quote Template for Editors
Lay out your rates, deliverables, and timeline with a professional template.
9. The Artful Edit by Susan Bell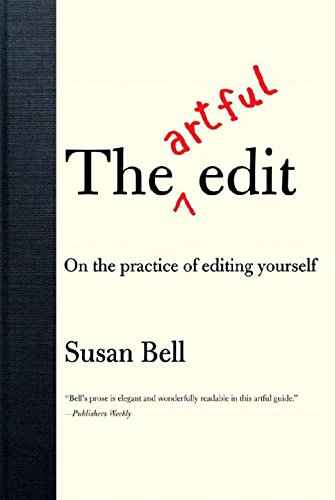 If you've done enough technical reading and are looking for something to feed your artistic soul, The Artful Edit is the book to reach for. After all, being an editor means knowing exactly how to balance out an author's writing, curbing their purple prose or encouraging their creativity according to the circumstance. So as important as it is to practice on the mechanical side of editing, it's also helpful to have the more artistic side of you ready to tap into when the need arises.
Meditative in tone and generous with examples (including the writings of F. Scott Fitzgerald, Michael Ondaatje, and Tracy Kidder), The Artful Edit is as easy to absorb as it is insightful. If you're looking to strengthen or renew your love for the written word, then there's hardly a better book to pick up.
10. Max Perkins: Editor of Genius by A. Scott Berg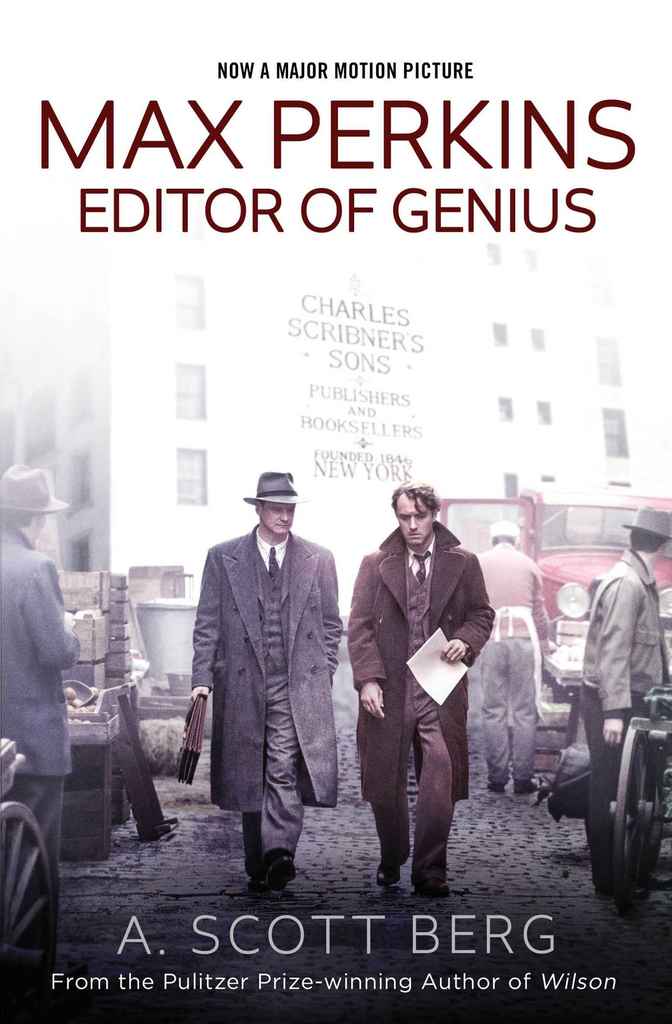 Last but not least, we have a volume that is neither an empirical guide nor a collection of advice. A. Scott Berg's book is the biography of Max Perkins, the editor of 20th-century luminaries such as Ernest Hemingway and F. Scott Fitzgerald. Following his professional journey with various authors, both known and unknown at the time he met them, you can sense his immense talent and love for good literature that transcends the standards upheld by industry gatekeepers. 
Perkins's colorful experiences and his passion, shown through the legendary editor's correspondence with famous writers, reminds you of how important and exciting editing could be. It'll no doubt spark a light in you as you navigate your own career. 
At the end of the day, most of the titles on this list are essentially well-organized stories from fellow editors who have been through what you might be going through. Think of the books as advice from friends and colleagues, and use their tips to carefully hone your craft and help authors create tales that truly resonate.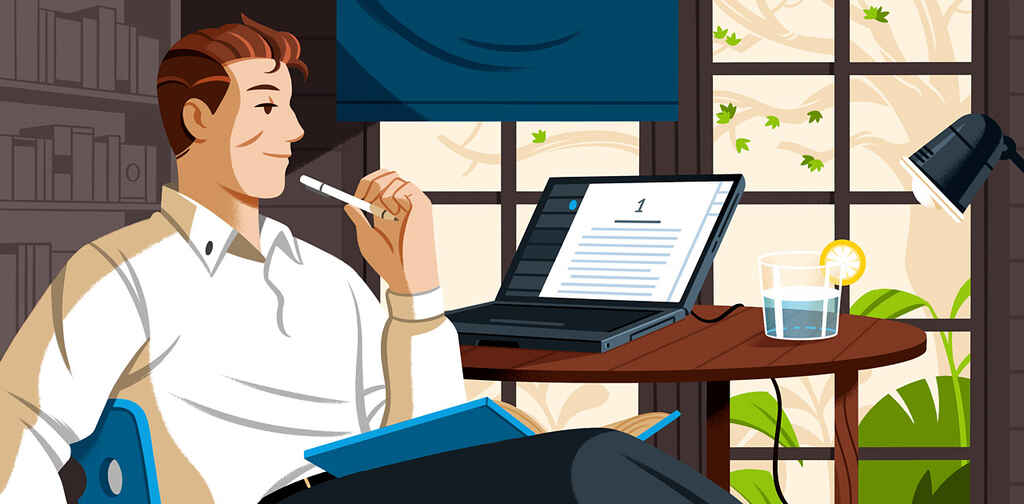 The Full-Time Freelancer's Checklist
Get our guide to financial and logistical planning. Then, claim your independence.