#89: The More Things Change...
If there's one constant in life, it's change. You can plan all you want, but as we all know, life is often surprising. The only way to keep up is to remain flexible and open to new choices.
This is my final Friday here at Reedsy, and so in the spirit of moving forward, this week's prompts are all about changes. I want to thank this wonderful community for all your creativity and enthusiasm — it's been an honor getting to write these prompts for you every week and see the dazzling, beautiful, and unique stories you create from them.
But Reedsy Prompts is much larger than one person, and as the saying goes, the show must go on! Next week you'll be meeting your new Prompts host, Laura, and I'm very excited to see what you all achieve together.
⭐️ Shortlisted
This week's prompts:
Stories
Winning stories will be featured on our website and in our weekly newsletter. For more information, please consult our terms of use.
Submissions will be approved and published within 7 days of the contest closing.
Please keep your submission between 1,000 - 3,000 words.
Any questions? Check out our FAQ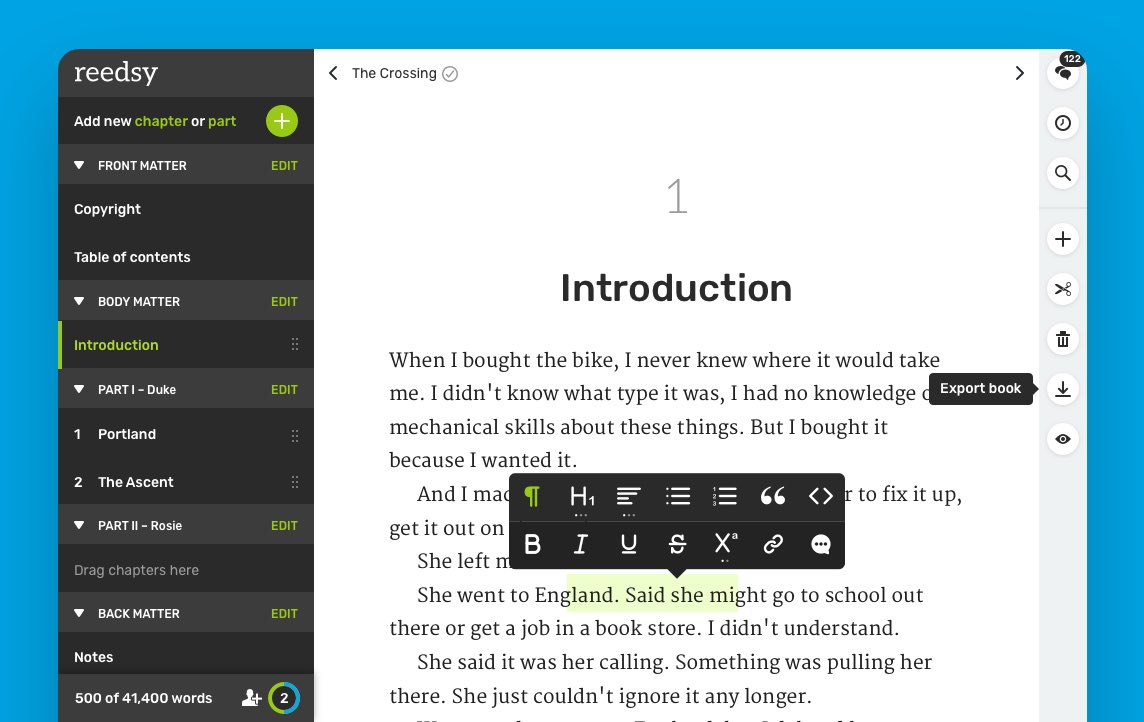 Tired of MS Word?
Join the revolution and write your book in a tool designed for authors. 🙌
Includes FREE typesetting to print-ready PDF & EPUB files, track changes and collaborative editing.