Last updated on Apr 06, 2021
How to Market a Memoir: Top Tips from the Experts
Indie authors can have quite an uphill battle when it comes to marketing a memoir. When we buy a memoir, it's because we want to know more about a person's life, or what they have to say about a certain subject. Therefore, we're less likely to pick up a memoir written by someone we've never heard of.
This article will cover the most essential components of marketing a memoir. To ready you for your hike up the steep hill to memoir sales, we've sought advice from several of our top marketers.
1. Determine your target audience
In our post on how to write a memoir, we asked authors to consider who they are writing their memoir for. This is a necessary question that bears repeating in this article as well. Due to the fact that a memoir is a personal thing, your answer might be, "For myself, to tell my own story" — and that's wonderful. But if you would like to successfully market and sell your memoir, you have to think beyond yourself and step into your readers' shoes.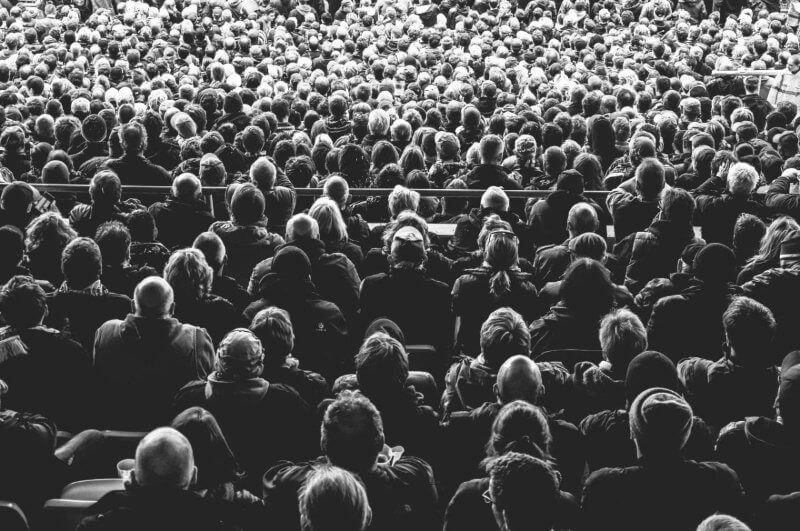 "Some indie memoir authors do not sufficiently think about what aspects of their story will resonate with an audience," warns marketing consultant Laura Bastian. "Before putting pen to paper or outlining your memoir, it's important to think about how your story will connect with other people. Define the audience as clearly as you can — who are they, where will you find them, how will they find you, and how will you get them to care about your story?"
If you've already finished your book or are in the process of publishing it, and suddenly realize you haven't given much thought to your target audience — don't panic! Follow the advice of former marketing manager for Amazon Publishing, Justin Renard: "Start with your subject matter. Tap into the hook or interest area of your narrative non-fiction to connect with your audience."
5 questions to help you identify your reader
Here are a few questions to ask yourself when considering who your target readers are:
What genre of memoir are you writing?
A few popular types are nostalgia, misery and inspirational, celebrity, and sports. Are there sub-genres you can identify? The more defined you can make your ideal reader, the more tailored and effective you can make your marketing. For help check out these examples of memoirs from over eight genres.
How old are your ideal readers?
Is your book one that will speak more to retirees or to new graduates?
Does gender factor into your target audience?
"Blue is for boys and pink is for girls" is an antiquated notion — that being said, you're generally more likely to have a broader readership of women for a memoir about motherhood. While gendered marketing should be avoided, and you certainly shouldn't define your target market by something as fluid as gender alone, you can consider if one gender may be more inclined to resonate with your book.
Is your ideal reader interested in a specific location or lifestyle?
Your story's setting can be a great draw for readers. A memoir set in Tunisia may appeal to Tunisian readers (or those who have traveled in the region). Likewise, there may be a specific lifestyle represented in your memoir that your ideal reader might share — lifestyles as diverse as 'first-generation immigrants', 'Yoga fanatics', and 'video game obsessives'.
What are the themes of your memoir?
Biographies chronicle people's lives, but memoirs have something of a "plot" and revolve around specific themes.
Solidify your audience with this single sentence
Lastly, take a tip from marketing consultant Liz Dubelman and "get to know your audience through positioning." For example, try filling out the sentence:
My book will resonate with [audience] who are interested in [topic] by telling them about [story].
This could translate to:
"My book will resonate with millennials who are interested in politics by telling them about the time I interned for a senator."
or
"My book will resonate with chefs who are interested in Japanese cuisine by telling them about my childhood in Tokyo, and how cooking was a central part of my family's dynamic."
You get the idea.
Example
When Fiona MacBain started writing her debut novel, Daughter, Disappeared, it was a memoir. While she ultimately ended up fictionalizing much of the plot, the fact that the novel had started as a true recollection of her time living in North Africa helped her pinpoint a niche audience to market her book to: women from the UK who have an interest in Tunisia. In other words, women who are quite like her.
With this niche in mind, Fiona set about creating carefully targeted Facebook ads that, in her words, "delivered phenomenal results." In the first five weeks of its release, her novel had sold over 500 copies, and it now has hundreds of reviews on Amazon — many of which detail how they were drawn to the book based on the setting of the story. To learn more about how you can create your own Facebook ads to target your audience, head here.
Takeaway tip: One of the great parts of writing a memoir is that by writing what you know, you already have a leg up in determining who your target market is — they will likely be people who share things in common with you.
2. Go where your readers hang out
By now you should know who your target markets are, so the next question you need to ask yourself is: where can I find them?
"Whenever I encounter a memoir, I start by considering the author and what kind of peers they might have, and the story itself and who it would appeal to. Then I start looking around for where people with those interests might be connecting with one another," says Justin.
Making a connection with your target reader
But it's not just about being in the right place, it's also about connecting with the right people.
"Often a memoir will have a central topic, which can guide an author towards areas/events where they may find their audience, says marketing consultant Rebecca Berus.
"Are there events, clubs, speaking engagements, and blogs that focus on that topic? Writing a book about surviving cancer? Cancer support groups, conferences, and blogs are good places to reach out to. Penning a story about your backpacking trip across South America? Travel blogs and outdoor companies are great places to help spread the word about your experiences.
"Forging relationships with reputable avenues will help drop an author's book right into the epicenter of their audience, and into the hands of readers passionate about their subject matter."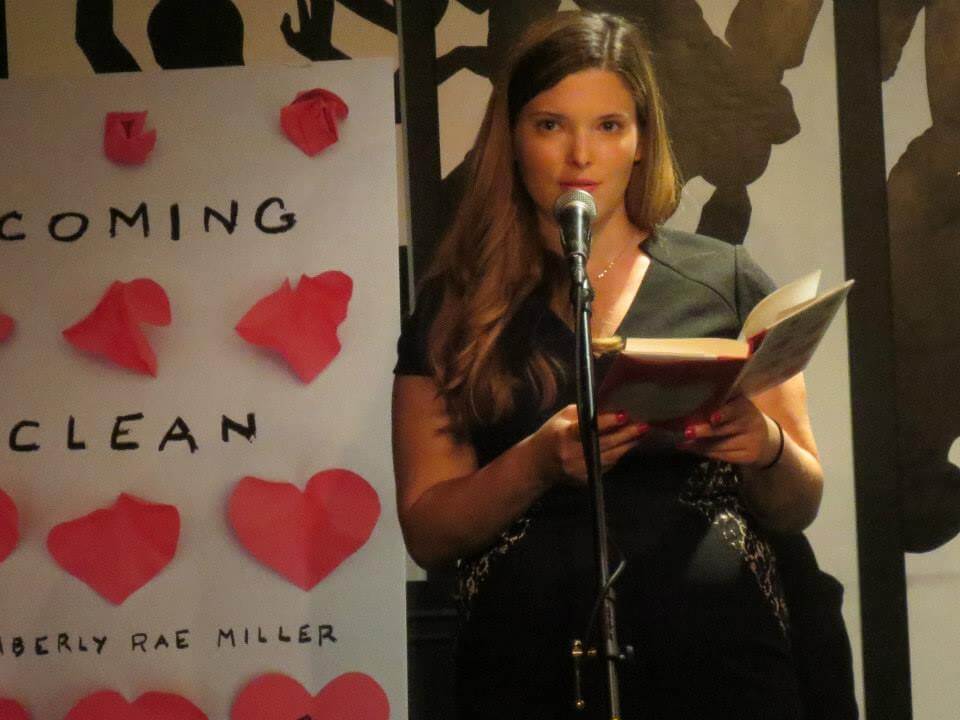 For instance, Coming Clean by Kimberly Rae Miller is a memoir about a young woman telling her fiancé about her family's struggles with hoarding. Justin worked on the marketing for this book, and because it was ultimately a woman's tale of the powerful impact of relationships, they turned to the frank, online women's community, xoJane. They secured a guest post on the site by Kimberly, and engaged with women of a similar age who had shared similar experiences and were keen to connect with one another about it.
Self-promotion needs to wait
There are countless communities dedicated to all sorts of niche topics. Find them and engage with them. Don't run in with a banner that says, "Buy my book!" Build relationships, ask questions, answer questions — if you can make yourself a valued part of a community with people who are part of your target market, you can get yourself more than readers. You can develop loyal readers — and those are the ones who will join your mailing lists, leave good reviews, and recommend your memoir to others.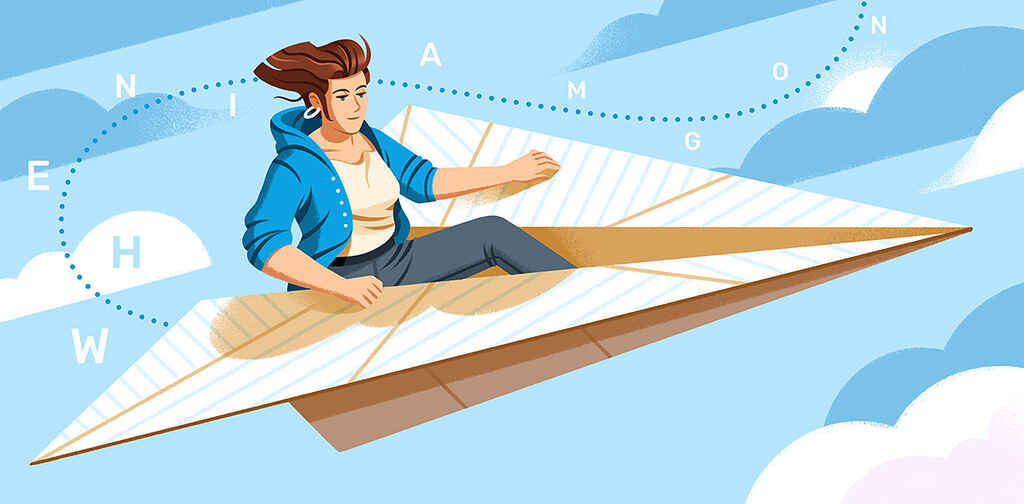 How to Build Your Author Mailing List
Learn how to connect with your audience and sell more books with email.
The importance of pinpointing and engaging with communities of people who will resonate with your book brings us to our next topic…
Takeaway tip: "Write it and they will come" should not be a part of any author's mantra — unless you are JK Rowling and writing a new series from Neville Longbottom's perspective. You need to go to your readers, and, more importantly, you need to engage with your readers.
3. Establish yourself as an authority
All indie authors face the same struggle of convincing people to take a chance on an unknown author: why should readers care about this story you've written? For memoir-writers, this struggle is even steeper and more personal: why should readers care about you? No matter how incredible your story is, when publishing a memoir you're not only selling your story, you're also selling yourself as a credible authority on a certain subject.
Content is king
One way of establishing yourself as an authority is by publishing quality content related to your memoir. Blog posts, podcasts, short stories — anything that can help position your perspective as one that's interesting and trustworthy. In doing so, you give people a chance to get to know you and the trajectory that led you to release a memoir.
"Non-fiction tends to have topical elements that can let you find opportunities for expressing your expertise in a number of different places — be they specialist publications, social communities, or organizations seeking to connect with their audience by exposing them to meaningful content," says Justin.
You might be unknown as an author, but if you can get yourself published in a forum trusted by your target market (with a mention of your book in your byline), you may gain their attention by association. "For example, if you're working on a memoir about living with Type 1 Diabetes, contact outlets serving the diabetic community, or medical tech start-ups with blogs. Pitch yourself to them as a published author on the topic and ask if they'll feature an article from you. Apply this tactic to your relevant subject matter."
Another good way to get your name out there is by subscribing to HARO (Help A Reporter Out), which allows your to connect with journalists who might want to quote you in relevant articles.
Build your platform brick-by-brick; every time you can say something meaningful about your memoir's subject, you give a new reader a reason to care about your story.
Takeaway tip: It is necessary you promote yourself as a brand when marketing your memoir. But don't go overboard: readers will read your story because they want to hear from you, but also because your book acts as a mirror through which they can see their own story.
4. Bring new readers into your 'ecosystem'
Okay, you know who your readers are, you've determined where they hang out, and you've managed to catch their attention. Hook, line, and sinker… right? Wrong.
There's still a lot more to consider, like setting up your author website, developing a mailing list, and optimizing your memoir's listing on Amazon. With this in mind, you may want to consider working with a professional marketer who will do a lot of the blueprinting when it comes to building your platform.
In the meantime, here are a couple of things you can do acquire new readers and keep them engaged:
Set up and grow an email list
"As early in the process of writing the book as possible, I ask authors to begin building an email list. In addition to updates about the book, I encourage writers to identify ways to inspire, inform and bring value to their list, tied to the theme or topic of the book." – Sara Connell
"Giveaways are an excellent tool for building an email list. An easy way to run a giveaway is by using a platform such as rafflecopter.com or gleam.io." – Marquina Iliev-Piselli
Learn more about setting up and growing your mailing list with our free course!
Social media: images, videos & paid promotion
"Pay for promotion if you can! Organic reach is crucial but some paid social media promotion can help take your efforts to another level. Try boosted social media posts around timely events as they relate to your book." – Celina De Leon
"Video serves as a great tool since it helps people connect with the author and/or their story quickly and emotively, and since so many of us are engaging in various social networks, there is a great opportunity to compel viewers to consider the work. Pro Tip: With Facebook's recent push into video, you get great cost-per-click on video ads (at least for now)."  – Justin Renard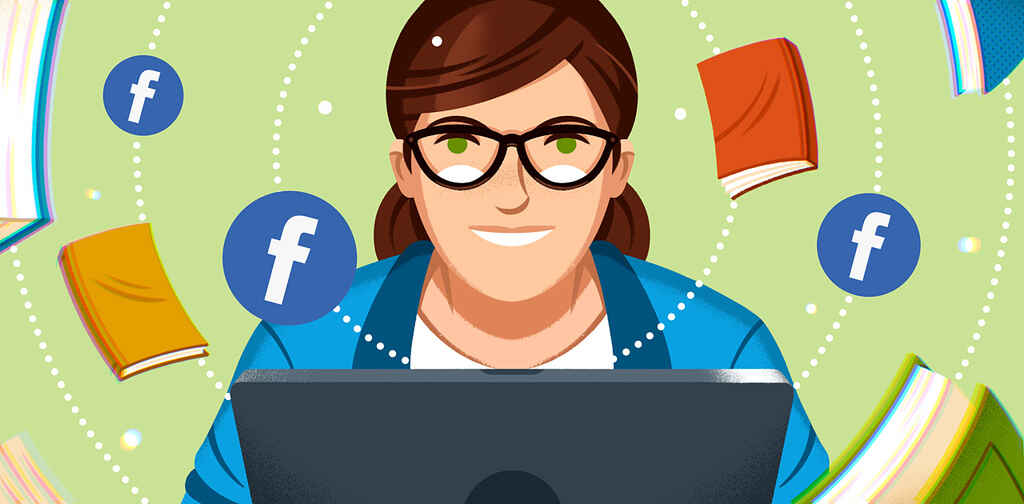 Facebook Ads for Authors
In 10 days, learn to boost book sales with targeted Facebook ads.
"Get personal! Show how you personally connect with your memoir. Share photos of significant places, or news about events that tie in with your memoir's storyline on social media."  – Celina De Leon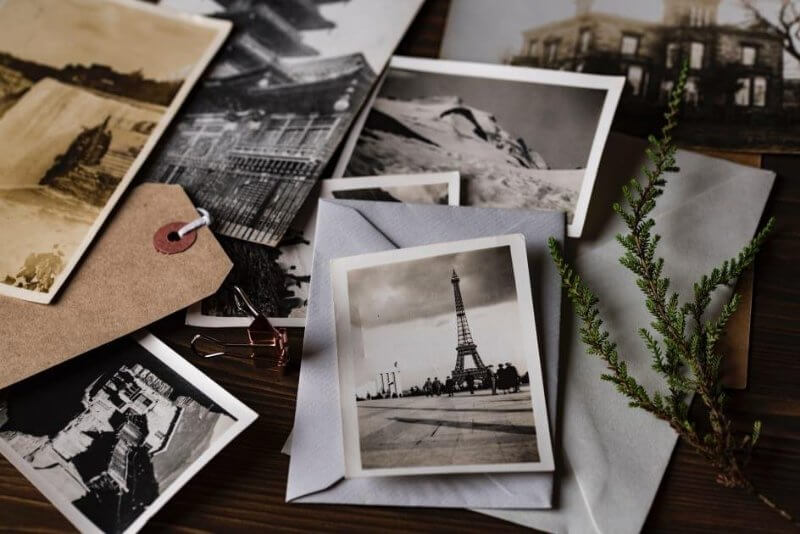 When it comes to memoirs, authors with a pre-established platform will find the job of marketing much easier. But it's not impossible for unknown authors to publish a successful memoir —after all, Frank McCourt was a teacher when he published his debut book, the memoir Angela's Ashes.
Take our tips into account and start throwing stuff at the wall until it starts to stick. Hey, maybe you'll get a really good story out of the whole process; maybe you'll write a memoir about it. 
And don't forget to check out our course on book marketing to consolidate your knowledge: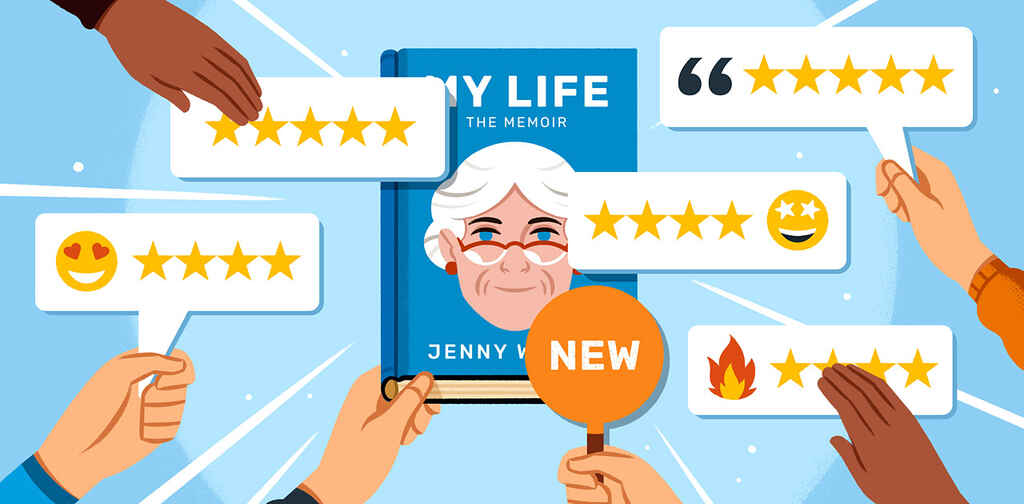 Book Marketing 101
Learn seven tried-and-true strategies for boosting book sales.