Last updated on Jun 02, 2022
How to Become a Proofreader: the Ultimate Beginner's Guide
Proofreaders are keen-eyed professionals whose job is to go over texts to make sure no typos and grammatical mistakes are present. Essentially, you'll be reading for a living, and you can do it from your own home, so what's not to like? If you're interested in having a proofreading career, here is a comprehensive guide on how to become a proofreader in six steps:
1. Understand a proofreader's duties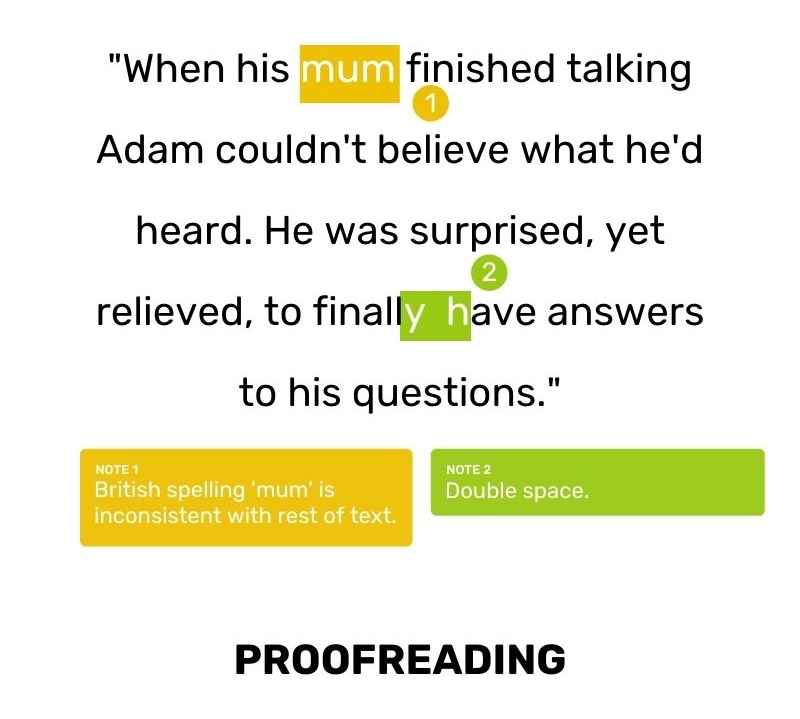 What does a proofreader do? A proofreader does the final check of a piece of text to catch any remaining grammar and punctuation mistakes, spelling errors, or formatting issues. Their services come after content and copy editing, and they make news articles, essays, books, website copy, or any other type of text error-free and ready for publication.
Stage 1:
Development edit

Stage 2:
Copy edit 

Stage 3:
Proofread

Revises 'big picture' aspects of the book like character, plot, and themes. 

Polishes the book by the sentence, refining the style, tone, and grammar. 

Provides a safety net that catches any errors that the copy edit has let slip. 
More specifically, proofreaders are often freelancers, and they carefully read documents from many clients (who can be authors, publishers, or businesses) to double-check for:
Typographical errors;
Inconsistencies in style or layout;
Awkward page and word breaks;
Missing punctuation and spelling mistakes; and
Any other issues that might spoil the reading experience.
Below is a table that clarifies the editorial process and the position that proofreading holds in it. This applies the best to books — in article or copywriting you may have content editing followed by proofreading. Either way, proofreading is an integral part of making any text look spot-on and professional! 
🎓 What qualifications do you need to be a proofreader?
You don't need special qualifications and certifications to become a professional proofreader, but most will have a bachelor's degree in a field like English, Journalism, and Communications. You can study in other fields as well, especially if you want to work on technical or academic content. This makes the job quite accessible to students, freelance writers, and just about anyone who loves the written word. 
However, having some credentials will always be helpful, especially if you've got no proofreading experience to begin with. If university is too big of an investment, you can opt for shorter training programs that specifically teach proofreading skills and technique, and which come with a certificate.
💰 How much do proofreaders make?
According to ZipRecruiter, professional proofreaders make around $25 per hour on average. As of 2021, that means the average salary of proofreaders is $51k per year. 
That being said, proofreaders with more experience and expertise can command even higher fees, with top professionals making between $30-$35 an hour. Professional proofreaders on Reedsy, for instance, can make anywhere between $600-$1,000 working on a book, depending on the book's genre and length. 
Earn what you're worth with Reedsy
Connect with 500,000+ authors in need of excellent proofreaders.
2. Choose your proofreading service
If you like the job description and the money sounds good, the next step of setting up your proofreading business is to pick your niche, i.e. what service(s) you provide. 
Since media content is everywhere nowadays, you get a lot of choices. You can work with authors on books, with content creators on websites and blog posts, with scholars on academic papers, with reporters on news articles — the list goes on. (With the right background, you can also proofread medical texts or court reports.) 
Now, you can choose any number of areas to focus on, though the key to getting a leg up is to find a specific niche. Each field has their specific requirements in terms of language and format, so it's simply easier to learn them one at a time. Moreover, your niche is your competitive advantage when applying for proofreading jobs: clients will appreciate expert services more than they do a melange of barely related work experiences. 
If you want to work in publishing, it's even beneficial to narrow your focus down to several book genres, since they can require quite different skills. Proofreading a fantasy novel, for instance, may demand sharp attention to the mechanics of a fictional language. Meanwhile, a proofreader who's working on a nonfiction history book will be doing a lot of fact-checking.
3. Know your style guides inside out
Style guides are manuals that provide standard guidelines for the writing and formatting of various documents. If you're going to become a proofreader, you're going to want to know them like the back of your hand.
Which style guides you learn, of course, depends on your niche and the types of texts you'll work with. However, at the very least, you should acquaint yourself with the following styles:
Chicago Manual of Style;
APA Style; and
AP Style.
If your niche is academic or scholarly in nature, you might also want to consider learning MLA and Turabian Style. Knowing these style guides will help you follow consistent rules whenever you're editing a manuscript.
You can find the handbooks to these styles (which are essential resource books on editing for editorial professionals) in libraries or on the internet. Having the one you're following on hand is always a plus, even when you become an experienced proofreader!
4. Take a proofreading course  
Since there's more to just perfecting sentences when it comes to proofreading, we highly recommend signing up to a proofreading course to be guided through other duties of the job. A course not only gives you a head start on understanding style guides and grammar rules, it also provides a chance to practice proofreading and get feedback from veteran professionals. 
Of course, each program offers different things: some might be more tailored to fiction proofreaders, others to legal paperwork; some can offer more theoretical knowledge, others come with a mentorship program. The point is to find a curriculum that provides the best training for your chosen niche. Start your research with our summary of the best proofreading courses in the market right now. 
Beyond the work that a course gives you, here are some other options to hone your proofreading skills:
Practice, practice, practice
They say practice makes perfect, so get going! Make an effort to proofread anywhere and everywhere you go (silently in your head, of course). And don't stop with correcting grammar and spelling mistakes, think about your punctuation errors and inconsistencies in language as well.
For more material to work on, offer to proofread a friend's work for free. Be mindful of the context of each piece — is it a cover letter, an essay, or a website copy? What style guide would it follow? What kind of English is used — British or American? The answers to questions like these will give you the standards which the piece needs to satisfy, which is the basis of your proofreading work!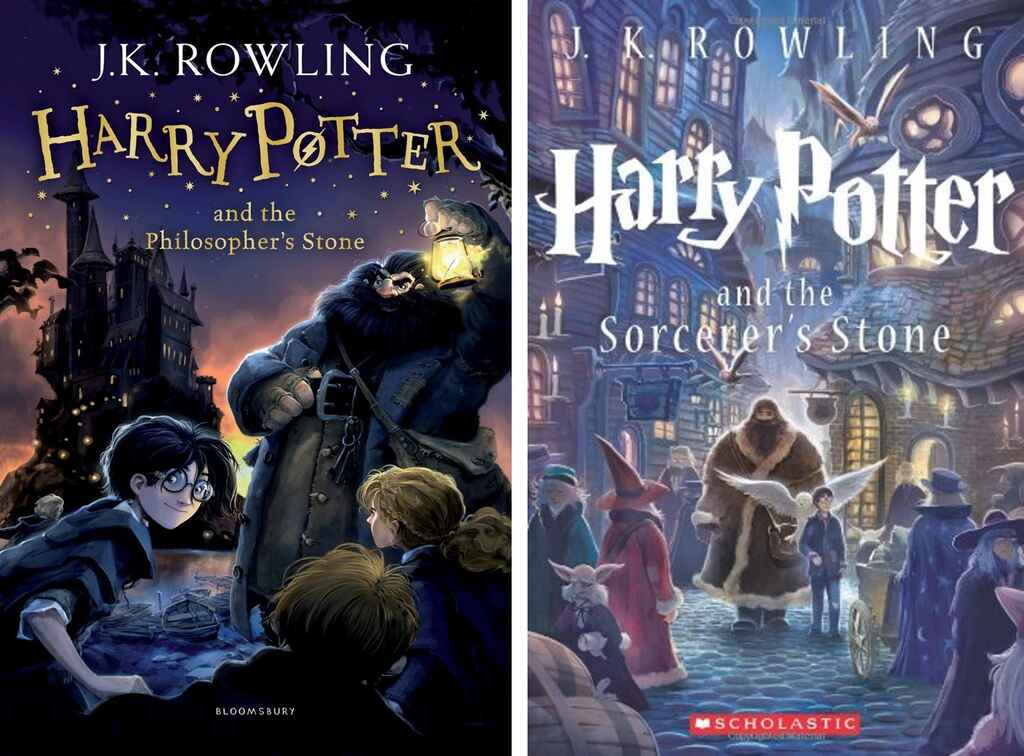 Reading texts with these criteria in mind can sharpen your skills. The more you do it, the more competent you'll be at noticing discrepancies and errors.
Take a proofreading test
Now that you've studied up and practiced your proofreading skills, it's time to test them out! There are tons of tests out there, ranging from multiple-choice quizzes to textual exercises, that are great for gauging your ability to find and recognize key errors and inconsistencies. For some quick tests, check out these sites:
5. Search for freelance proofreading jobs
Once you're all trained up in the proofreading department, you're ready for your job search. But first, a word of warning: beginners in any editorial field will have less access to quality projects in their desired specialty or genre. Do take smaller proofreading roles that come in at the beginning of your career, and always keep your eyes out for opportunities that are adjacent to your chosen specialty. 
If you manage to weather this challenging first stage, you'll emerge on the other side with the skills and track record to pull you through the rest of your proofreading career. 
Since most proofreading services are provided by freelancers — even publishing houses outsource this task often, to be more economical — you'll likely find proofreading jobs on marketplaces like Reedsy or other freelancer job sites which connect you with a community of writers in need of proofreading services.
💼
Are you ready to join Reedsy?
Find out here! Takes 1 minute
Publishing job boards are also useful platforms to check out. And if you feel like working with a specific publisher or a media company, find and follow their editors on Twitter or LinkedIn. Managing and production editors commission proofreading services all the time — they often post something online when new gigs are available.
💡 Pro-tip: Impress your potential clients with these freelance proposal and invoice templates. 
Setting your rates
In most cases, as you're a freelancer, you'll get to set your own proofreading rates. Remember not to undercharge! We recommend thinking about how much you need to cover your living and business costs (think office space and time spent on keeping the books) in order to come up with an absolute minimum, below which you should not accept. 
Experience and exposure is too often used as an excuse to underpay, and you should not accept that, especially if you have nailed down the fundamental skills for the job!
6. Keep building your résumé
Before you know it, you'll start finding jobs with ease and commanding higher pay. But, don't forget: keep building your résumé! Make sure it's always updated and includes the latest projects relevant to your career goals. 
In other words, focus on presenting pieces that reflect what you want to keep working on. So if you want to proofread more fantasy novels, highlight projects that involve other-worldly elements, even if they are review articles or short stories. That way, only the suitable clients will send you a request.
Proofreading, just like any other editorial job, will come with its challenges. It's not uncommon for newcomers to have to deal with low wages, competitive job prospects, and long work hours. But if you put your mind to it and really invest in your craft, then making it as a proofreader will be more than worth it in the long run.