Last updated on May 05, 2022
How to Choose Your Proofreading Rates: A Freelancer's Guide
If you're hoping to become a proofreader, or searching for reliable information on the cost you can expect when hiring a proofreader, then you might be a tad overwhelmed by the contrasting information online  — are rates per hour, per word, per 1,000 words? — and by the very different averages provided on each site. 
We've drawn our data from over 9,000 quotes given by experienced editors and proofreaders on the Reedsy Marketplace, so we can confidently offer you the average freelance proofreading rates in the publishing industry below. And we've thrown in some tips for freelance proofreaders on deciding how to charge, in case you needed them!
Average freelance proofreading rates
How much should you charge for proofreading, per word or per 1,000 words? Below you will find the average proofreading rates charged by Reedsy's professionals for different genres of writing: 
Genre

Proofreading rates
per word

Proofreading rates
per 1,000 words

Memoir

$0.0152

$15.20

Business, Self-Help

$0.0158

$15.80

Romance

$0.0135

$13.50

Thriller, Crime, Mystery

$0.0137

$13.70

Sci-Fi and Fantasy

$0.0130

$13.00

Young Adult

$0.0131

$13.10

Historical Fiction

$0.0139

$13.90

Literary Fiction

$0.0147

$14.70

Children's Middle Grade

$0.0148

$14.80
We've also created a rates calculator for anyone (whether proofreader or potential client) who wants to find out the expected cost of proofreading a book, depending on the genre and length of the manuscript.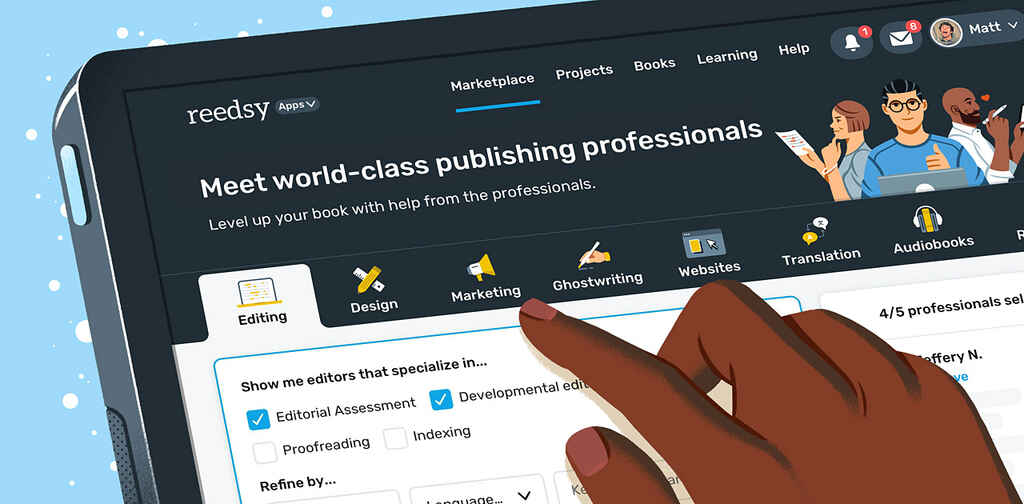 Grow your business on Reedsy
Submit your application to join our curated network and connect with clients.
How much do proofreaders make?
In terms of wages, you might want to look at hourly wages. What is the hourly rate for proofreader? Here are some data points worth checking out: 
| | |
| --- | --- |
| | $31—45 per hour |
| | $25—35 per hour |
| | $35 per hour |
Statistics from the US Labor Department's Bureau of Labor Statistics show that in 2021, the mean hourly wage of employed proofreaders was around $22.12. Those who proofread in the legal and public relations fields tend to earn higher than those working in publishing, and the annual proofreader salary typically falls within the $30,000-$50,000 range. 
Freelance proofreaders who offer copy editing and copywriting services alongside proofreading set higher rates. In combining these services and maintaining constant business, you can earn as much as you'd do with full-time employment. 
Do you think you have what it takes to be a proofreader? Take this test to find out: 
📖
Test your proofreading skills
It'll only take a minute!
Now, so far we've covered both per word rates and hourly rates — but what should you go by as a freelancer? Let's see what the smartest way to go about setting your proofreading rates is. 
How to set your proofreading rates 
Using the averages in the tables above as baseline rates, here are five steps to determining what you want to charge your proofreading projects:
1. Decide to set per word or per hour (hint: go with per word!) 
While people like to use hourly rates to make it easy to compare between different professions,  it's not the most efficient approach for proofreaders, especially those working with long-form content. 
As a newcomer to the trade, it's difficult to gauge how long a project will take and pick a rate that appropriately reflects your work's quality. Clients understand this — they are less likely to sign a contract with a proofreader offering an hourly quote to avoid the risk of paying for services that aren't as efficient as they'd like. 
So when is an hourly rate a good idea? When you're working on a manuscript that's in terrible shape, or one that requires more specialized proofreading (think scientific papers or historical pieces) — in other words, a manuscript that would require more of your time and care. In such a case, an hourly rate could account for that. 
However, even if you charge for proofreading services by the word, you can still account for these nuances — and here's how. 
2. Determine the amount of work with a sample proofread 
Not all manuscripts are created equal, which is why it's important to get an accurate overview of any project that you plan to take on. Before you send out a freelance quote for the project, ask for an extract from the manuscript, and do a sample proofread. This helps you to estimate how much work needs to be done, and the client to get an idea of your abilities. 
Proofreader Leonora Bulbeck bases her rates on the samples clients include in their briefs on Reedsy: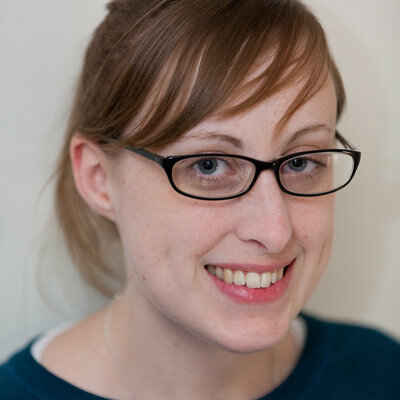 "I set each sample file to the same font and font size (Times New Roman, 12pt), double spaced. If possible, I do three pages, and then look at how many amendments I have done (this is easy using Track Changes). I divide this by three to get the average number of edits per page. This average is then my key number for setting my rate for that particular client."
In other words, the more mistakes there are, the more correcting you will have to do — and the higher the rate you should charge. 
3. Consider the deadline 
Deadlines become important only when your client has left things to the last minute. If you're asked to do your job extra quickly, you can raise your rates. 
As a rule of thumb: projects of 10,000 words should be done within five days. Anything faster than that (if it's doable given your current workload) should come with extra compensation in addition to your baseline rate, since you'll be working in your personal time. 
You should also let clients know when they have unrealistic expectations. As an experienced freelance proofreader, you'll be staggering multiple proofreading jobs at any given time, so projects with longer word counts are unlikely to be turned over in a few days. Adjusting a client's expectation in a professional manner can help make the negotiation go more smoothly — and can safeguard your own mental health, protecting you from burnout. 
4. Account for your experience 
As with all kinds of services, the more experienced you are, the more expensive your service can be. A proofreader with more experience is more familiar with standard formatting and language presentation rules (from punctuation to capitalization). You may offer both US and UK English proofreading, be used to conventions in the genre, and be less likely to miss out on small details — all of which calls for better compensation. 
We at Reedsy encourage professionals to review and update baseline rates at least on a yearly basis in order to recognize this professional growth. 
5. Defend the case for your rate
Oftentimes, the hardest about setting your rates actually comes after you send out a freelance proposal and quote, when the client responds to it by saying that the rate is too high. Some clients set unrealistic expectations when it comes to proofreading costs, some may hope to minimize costs. In the face of this opposition, even when the client is polite, it's not easy to stand by your rates. Freelancers — experienced ones included — tend to hold on to the thought that any client is better than none, even if it means you undersell yourself a little.
But you deserve to be paid fairly for the expertise and service that you offer. So come into negotiations ready to make your case for your quote. Remember that you are the expert: you have the knowledge to help clients and, with the research done, you understand industry averages better than anyone. Politely explain the factors you've accounted for when coming up with your rate, and most clients will understand. 
These five steps help you set fair proofreading rates for both yourself and your client. Remember that every project is different, and that you are gaining experience all the time — your earning should reflect that! 
---
Follow us on LinkedIn to get more tips on how to become a successful freelancer in the publishing world!