Why I Chose CreateSpace to Print My Paperback
Yvonne M. Feltman owns a successful pet sitting company in Austin, Texas called Custom Critter Sitters and aspires to be a New York Times Bestselling Author. In this article, she talks about her experience using CreateSpace (now known as KDP Print) to create her latest nonfiction, Your Pets Are Fine… and Other Lies. If you're currently comparing the different print on demand services out there, this might just help you choose!
---
As a first-time self-published author, the decisions I had to make after I finished writing the chapters of my novel seemed daunting. Navigating the sometimes murky waters of ISBNs, copyright, font decisions, beta readers, sensitivity readers, book editing services, cover design, and all the seemingly endless details during the process was not easy. Only determined authors will get to the finish line and have the privilege of saying "I published a book." Luckily, the internet is full of amazing resources for new authors, including tools like Reedsy, where I was able to find a highly experienced editor — Adam O'Brien — to help me perfect my story.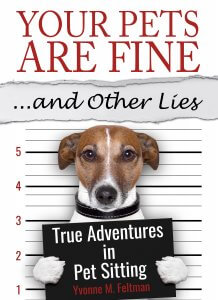 Although there are hundreds of authors who stick to solely selling ebooks, I knew from day one that I wanted to feel the pages of my own book in my hands. I wanted to see it on a shelf in a bookstore, on my coffee table at home, and to be able to wrap it and gift it to special friends or clients. I knew I needed to find a paperback publisher. That is where Createspace came into the picture. I had done a lot, and I mean a lot, of research about print on demand services. The other top players in the self-publishing (paperback) market are Lulu, IngramSpark, Blurb, and BookBaby. The reasons I ultimately chose Createspace outweighed any negatives.
Cost and royalties
Most likely, the first two questions every new author asks when thinking about publishing a book is: how much will it cost and how much will I make? Most of us know by now that unless you're a big-name author, self-publishing is a great alternative to traditional publishing: it enables authors to keep more of the money their book earns. I chose Createspace because it didn't charge any upfront fees, or fees period. Yes, they take their cut of each book sale, but there are no out-of-pocket costs. I won't bore you with financial statistics, but I found Createspace had the best royalty model of all of the self-publishing houses. For my paperback, I can charge whatever I want and change the sale price whenever.
Contrary to the advice of many authors I came across online who swear by eBook sales, I found the paperback sales of my nonfiction book to be better than my eBook sales, not the opposite. To date, my paperback version has sold more than double the amount of eBook copies sold. Genre and audience vary and for a nonfiction book, most of my audience still seemed to prefer the paper version versus the electronic. Predictions for nonfiction books can be trickier than other genres such as romance or young adult. The good news is I am making money from both versions!
User-friendly platform
A plus of Createspace is that they walk you through each step in the process from title, categories, author or pen name, description, book size, proofing and pricing. They even have options about page color and the choice of a glossy or matte book cover. Createspace offers their own ISBN or you can use an ISBN you have already purchased. The platform does a good job holding your hand throughout each step.
Createspace is owned by retail giant Amazon but there is still room for improvement in their tools. The Microsoft Word templates they offered were helpful for organizing chapters but other items like the front matter, back matter, table of contents, and page numbering within those templates caused me some grief. At one point, I considered hiring a designer to format it for me, but I eventually figured it out with the help of the great Createspace forums. Formatting the interior pages of my book was one of the most frustrating experiences in my publishing journey. Be prepared to spend some time on this task if you are a first-time self-publisher.
Top-notch support
Inevitably, there will come a time in the self-publishing process when you hit a snafu or can't quite figure something out. I've heard horror stories about inadequate support in various book publishing platforms but that was not the case with Createspace. They were responsive the few times I needed help. One time I needed categories changed because my book was showing up in weird categories on Amazon. They responded timely and corrected the issue. Their support forums are very active with hundreds of users, and most likely you'll find out the answer to your issue by doing a quick keyword search.
Flexibility
Having the flexibility to choose things like how much of the book gets to be part of the preview in the Amazon "Look inside" feature was an unexpected perk. There was a bit too much of my chapter displayed causing a "spoiler" to readers, so I asked them to scale back. Turns out you can have 10, 15, or 20 percent of your book's content shown in the preview that browsing customers on Amazon get to see.
Another freedom Createspace offers is the ability to buy a proof, or download one, or not. I'd highly recommend purchasing a paperback proof because there were things that were blaring on the paperback proof that wasn't so obvious in the free online proof version. Paperback proofs are inexpensive and worth the time if you want to put the best book you can out into the world.
Distribution
The distribution particulars weren't entirely clear on the website even though I selected "wide distribution." I figured I'd still have to go into other national bookseller's websites and arrange (or upload) my book for sale. Not true. Within about a week of uploading my book to Createspace, I noticed it on several other online retailers including Books-A-Million, Barnes & Noble, and IndieBound (among others) and the pricing matched what I priced it on Createspace. Wide distribution and no extra footwork!
In conclusion
It was obvious to me while using Createspace that they want authors to do well and produce a good product. They don't have strict guidelines about content or structure, but they do have guidelines and quality measures in place to enforce a good cover, content, and formatting, and they offer good support and resources. They want your book to look good and to sell so they can make money and so you can too!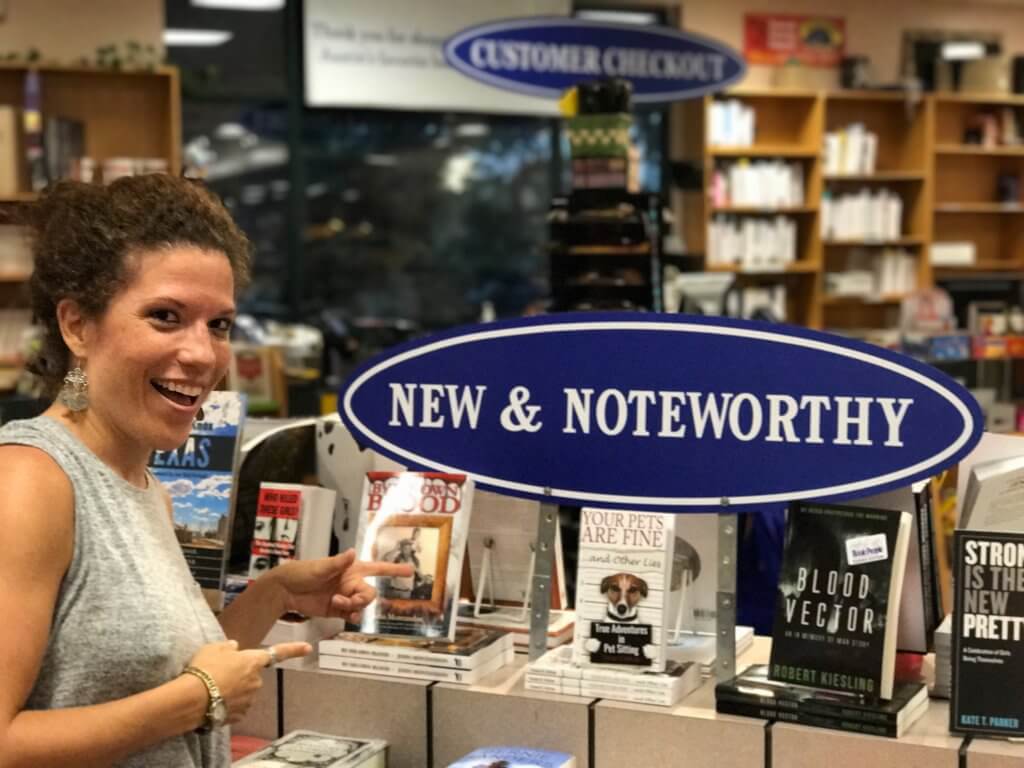 I think every author should have the opportunity for that special moment when someone asks for an autograph on their own book. That can't quite be done on an eBook! It is neat to wonder where my paperbacks may end up — on a shelf in a guest cottage in the French Riviera, or at a garage sale 20 years from now. My book could fall into the hands of a movie producer and we could see it as a dark comedy on the big screen one day.
There is nothing like walking into the local bookstore and seeing a stack of my own books on a shelf for sale. How many people do you know personally who can claim that? The answer is likely "not many." Publishing a book is a truly unique accomplishment that not many get to claim. Luckily, in the current day, we have robust tools like Createspace and Reedsy to help make that happen.
---
Have you used any of the POD services out there? What was your experience? Leave any thoughts or questions for Yvonne in the comments below!
Your Pets Are Fine… and Other Lies is available in paperback and on Amazon Kindle!