How to Publish Poetry: 4 Ways to Get Your Work in Front of Readers
If you've mastered how to write a poem, you may well find yourself with a number of poems you'd like to share with readers — but how? Turns out, publishing poetry may be easier than you think.
Before you go rushing off to the printing presses, though, you'll need to make sure that each of your poems is truly ready for its debut. Editing is important in all types of writing, of course, but doubly so in poetry, where the prose is limited and every word counts. Be sure to revise your poems until they sing. If you're not sure how to do that, you can always consult a professional poetry editor.
Now, let's break down the methods of how to publish poetry in 2021. There are four main approaches.
Post your poems online
This is certainly the quickest and easiest option available to you. There's a wide range of free platforms where you can create an account and have your poetry online in minutes.
The downside, of course, is that it's harder to monetize if you're giving away your work for free (unless you have a big enough audience, in which case you may find some success asking people to support you through donations or patron services). However, if you're just looking to share your work and connect with readers, publishing through a blog or social media account may just be the thing for you.
Once you've decided to post your work online, the first question is: where? The good news is there really is no wrong answer. You can set up a free blog through a service like WordPress, Blogspot, or Tumblr, or you can post your poems to your favorite social media account. Although there are pros and cons to each platform, don't overthink your choice. The important thing is that you're comfortable and are reaching the audience you intended.
Submit your poetry to magazines
Another option is to submit your work to either a literary magazine accepting poetry submissions or a contest. This is still not the most lucrative choice — many poetry magazines operate on too small a budget to make more than token payments, if that — but this will get your work in front of a larger audience, and lend it a certain amount of prestige. If you've got several poems that you'd like to publish in a chapbook, look out for chapbook contests — or learn how to make a chapbook yourself.
The first thing to know when submitting your poetry for publication: make sure you read and follow the submission guidelines. We really cannot stress this enough. Most publishers won't even consider submissions that don't follow their formats, so don't make things hard on yourself by ignoring them.
It's also important to read several issues of the magazine (or some of the winning poems) to get a sense of what kind of poetry they like. You won't be doing yourself or the magazine any favors if you submit a humorous series of haikus to a contest that only asked for heartfelt sonnets.
Most magazines these days have online submission forms through which you can send in your poems and (if necessary) a short cover letter. Some magazines and contests also charge a small reading fee with each submission, so make sure to check that so you know what to expect.
If all goes well, you may soon find yourself with a number of published poems to your name. When you're ready to take the next step in your poetry career, you may want to consider publishing a whole collection of your work, and that's what we'll get into with the next two approaches.
Traditionally publish a poetry book
Unlike novelists and nonfiction authors, most poets don't work with an agent when they want to publish a book. This means that you'll be approaching publishers directly, making the process a lot closer to what you already know from submitting to magazines.
Note: Larger publishing houses are an exception. They won't accept un-agented submissions, but they also rarely publish poetry from a new author. As a result, most poetry collections are released by smaller presses.
First, familiarize yourself with the market. Browse through some of your favorite poetry books to see who published them, and then scroll through our directory of independent publishers to see who appeals to you most.
Just like the golden rule for submitting to magazines, it's crucial that you read and follow each publisher's submission guidelines. You'll also want to read the poetry they've published to make sure that your work is a good fit for what they're looking for.
Make a list of the top five publishers you'd like to approach. Then it's just a matter of putting together a strong query letter and including your best poems for consideration. Just remember that some poetry publishers want to see the whole collection up-front, while others will use the query letter and a short sample of your poetry to determine if they'd like to see the whole thing — again, check the submission guidelines!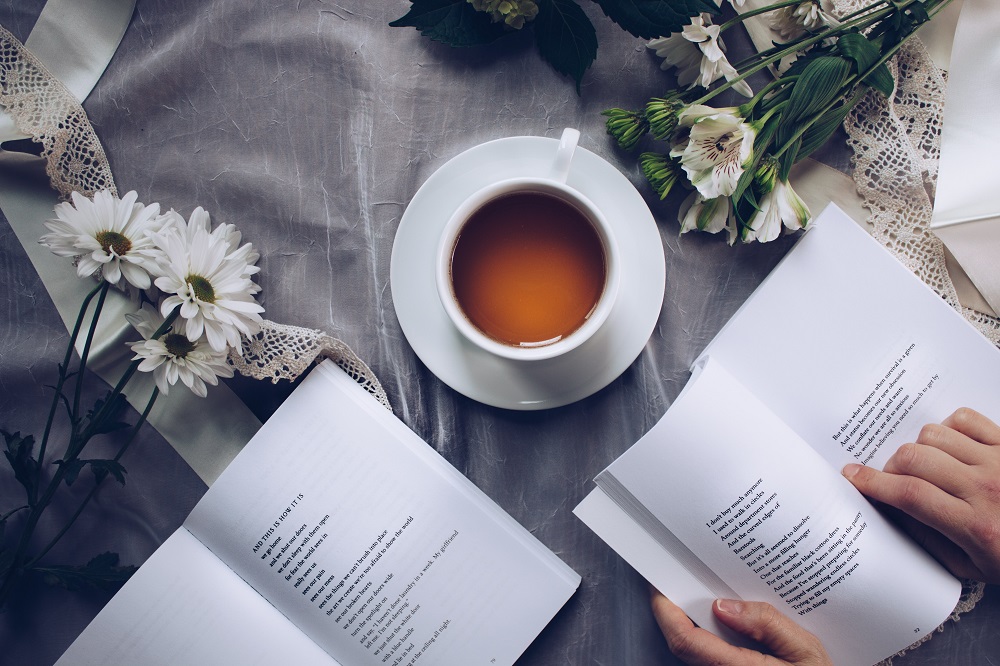 Self-publish a poetry book
Self-publishing a poetry book is becoming increasingly popular for both its creative control and ease of access — as anyone with talent, a computer, and passion can now see their work in print. It is a larger undertaking than having someone else publish it for you, but it also offers you complete control over how it gets done.
Self-publishing a poetry book is similar to self-publishing a novel — and you can check out this thorough guide for the step-by-step process, or this guide for the ebook-specific rundown. But let's run through the fundamentals now. Like any self-published title, a poetry book is going to have its best chance at success if you have:
A compelling, genre-specific cover
Targeted keywords and categories on Amazon
An enticing description that uses your Amazon keywords
An author website and newsletter to promote your book
A solid understanding of your paid advertising options
Give your poetry the polish it deserves
Reedsy's poetry editors are ready to help you tighten your verse. Come meet them today.
Learn how Reedsy can help you craft a beautiful book.
Once you've edited your whole collection and gotten your beautiful cover art, you're going to need to format your poetry book. Poetry has a lot of room to be visually creative, so it may well be worth your time to hire an interior formatter — but if you want to do it yourself for free, the Reedsy Book Editor lets you easily import your work and then export to either ebook or PDF files.
While you're doing all that, you'll want to choose which self-publishing companies to work with in order to best distribute your book. You'll definitely want to release your work on Amazon in order to reach the biggest audience — but should you go Amazon-exclusive, or sell "wide"? And do you want to sell just ebooks, or create a print version? These are all important marketing decisions that you'll want to consider as you prepare to launch your book.
Speaking of marketing: the other big thing you'll want to do before you launch is to create a book marketing plan. Book marketing starts long before you actually publish, so the earlier you have your plan in place, the better. It also helps if you run a preorder for a while, so that you can build hype, gather early reviews, and boost your sales rank before release day.
15 Places You Can Get Paid to Write Poetry
If you do decide to submit to your work to publishers, be they magazines or book publishing houses, you'll need to know your market. So to get you started, we've gathered 10 literary magazines and 5 indie publishing houses that accept a wide range of poetry.
Literary Magazines
Independent Publishers
Interested in even more options? Check out our directories of Literary Magazines and Independent Publishers to find your dream publisher today!
Regardless of what path you choose, writing and publishing poetry is a rewarding pursuit that will enrich both your own life and those of your readers. So the next time the road of your life diverges in a yellow wood, take the one that leads you toward your publication dreams.
Want to know more about getting your books on Amazon? Check out our guide to Amazon self-publishing. Or pick up some self-published poetry books to gain inspiration and support your fellow poets!