Last updated on Nov 23, 2021
How Much Does a Ghostwriter Cost, According to a Pro Ghost
Andrew Crofts is a ghostwriter and author who has published more than eighty books, a dozen of which were Sunday Times number one bestsellers. He has also guided a number of international clients successfully through the minefield of independent publishing. In this post, he explains how to go about hiring a ghostwriter, the cost of ghostwriting, and the process of working with one.
The job of a ghost is to write the book which you would write if you had the time or the ability. Writing books takes practice, like any other skill! It also requires more time than most people can afford. It's perfectly sensible to hire a professional to do the job for you, just as you would hire a barrister to plead for you in court or a speechwriter if you wanted to get into the White House.
It will still be your story, whether it is an autobiography, a memoir, a family history, a how-to business book, or even a novel, just written with professional help. 
Whatever you need, a ghost will do for you — but you must first be clear in your mind what it is you do need.
Choosing between a traditional publishing deal and self-publishing
Do you want to follow the traditional route of trying to find a big name publisher and getting an advance to help defray the costs? Or do you want to maintain control of the whole project and self-publish, either with or without the help of an independent publisher?
If the former, then you initially need the ghostwriter to produce a proposal that can be taken to publishers, either by you, by the ghost, or by an agent to who the ghost may be able to lead you. The ghost can then write the whole manuscript once the publisher has been found.
If you want to maintain control, then the ghostwriter will be writing the whole manuscript for you from the start and should be able to help you find the experts you need to turn it into a finished book. A book proposal for a traditional publisher will probably be between 10,000 and 20,000 words, containing a short synopsis, an author profile, chapter breakdown, some sample chapters, and any background information which will help the sale, (similar books on the market, captive markets, etc).
A complete book could be anything from 30,000 to 100,000 words or more. There are usually between 300 and 400 words to a page, so you can work out roughly what that will look like.
How much does a ghostwriter cost?
A good ghostwriter costs between $40,000 to $70,000. Pricing per project depends on the ghostwriter's experience level and the genre of your book. Based on 2021 data from Reedsy, ghostwriters charge upwards of 30 cents a word to write memoirs, while manuscripts for children's fiction can see a rate of 24 cents a word.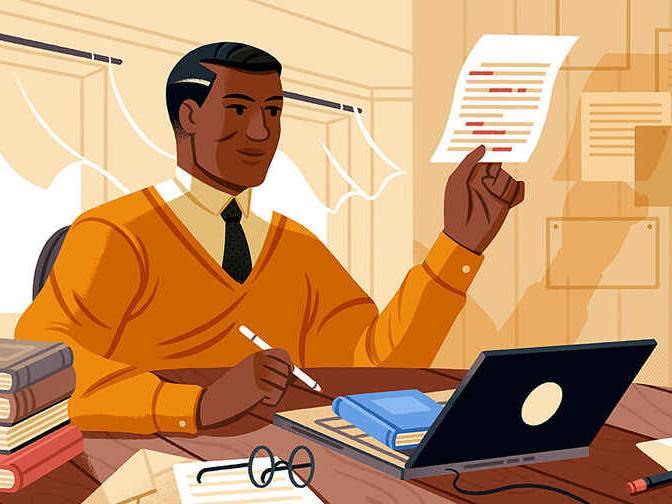 Nonfiction will tend to have a higher cost due to its demand for research and factual accuracy — all of which will eat into a ghostwriter's day. And even within the memoir genre, costs can vary enormously. Relatively inexperienced ghostwriters may ask for $20k-$30k to write a memoir, while ghosts with more than a few years under their belt are likely to charge within the $40k-$60k range.
To find out the ghostwriting costs for your specific genre, we recommend taking this quick 10-second quiz below that will give you an estimate based on real data.
💸
What will it cost you to hire a ghostwriter?
Find out here! Takes 10 seconds.
Keep in mind that price is a matter of supply and demand. If a ghostwriter has all the work they can handle and potential clients approaching them every day, they will cost a lot. For that kind of money, you can have the confidence that the writing will be of a certain standard and that the ghostwriter will know exactly what they are doing.
On the other hand, if a ghostwriter is just starting out and desperately wants to get some books on their CV, then they will be more affordable — though there is always the risk that they will not write as well (or as quickly). When it comes down to it, you need to have a budget already in mind. Ask the ghostwriter what they would charge and don't be afraid to negotiate.
Most will prefer to give you a quote for the whole job, but you can always agree to pay that in stages so that if the relationship isn't working out — or you change your mind — you can walk away without paying any more. The most important thing is that you are both clear about what is expected and, again, that there is an atmosphere of mutual trust.
Be aware that very few books make much money from sales — if any at all. No one can ever predict which books will become best sellers, so it is much like buying a lottery ticket. You are extremely unlikely to earn back the money that you are going to spend on a ghostwriter from sales alone. There must, therefore, be another good reason for writing the book other than the hope of making money.
Will a ghostwriter work for a share of royalties?
The brief answer to this question is no. This is particularly true where the client is not an established publishing house. If the ghost is going to spend three to six months working for you (and forgoing other work), they are unlikely to defer their salary in the hopes that your book will become a New York Times bestseller.
Do you need a contract?
Once you are both happy with the chemistry, decide if you want to have a formal contract or just an exchange of emails laying out what each side expects of the other. Lawyers and agents will tell you that you should have contracts that cover every eventuality. If that will make you more comfortable then, by all means, have one drawn up or ask the ghost if they have a standard one! You might also want them to sign a non-disclosure agreement.
Again, I stress, you really need to trust this person before you get too involved. If you feel you need to tie them down legally they may not be the person for you. It may be, however, that they will have had bad experiences with clients in the past and they may prefer to have something in black and white. You need to work this out between you.
Choosing the right ghostwriter
So you might be wondering now: That's all well and good, but how can I go about finding my ghostwriter in the first place?
Once you have a clear idea what the book is to be about, what you want to do with it once it is written, and your budget, you should make contact with some ghostwriters. An email is probably the best first approach to assess if they are interested and if they are available. Then move to phone calls or Skype to see how the chemistry is between you.
I recommend looking on Reedsy's marketplace for a ghostwriter because you can look at every ghost's past work, which can be very important to your decision-making process. You're going to need to trust your ghostwriter completely because you will be telling them everything, just as you might tell your doctor, your therapist, or your lawyer.
If anything about them makes you doubt that you will be comfortable with them, then move on to the next person. You may be able to make a decision at this stage, but, if possible, a face-to-face meeting is good.
The ghostwriting process
The ghost will be happy to sit with you and record the whole story from start to finish. Any written material that you can give them in advance, however, will help to speed things along by guiding their questioning.
Always meet somewhere where you will be completely comfortable! Your own home or workplace is the best, but a ghost will go wherever you ask as long as it is reasonably quiet. (I have spent a great many months of my life sitting in hotel suites and coffee shops).
In an ideal world you will spend a few days recording, the ghostwriter will then go away and write the first draft, you will then meet up again and tell them if they are going wrong and put right anything that they have misunderstood or that you forgot to tell them at the first meetings, and they will then produce a final version.
In reality, it sometimes takes a few more journeys back and forth before the manuscript is perfect.  If you would be more comfortable with them showing you a chapter or two at a time then, by all means, tell them at the beginning (preferably in an email, so you can both remember what you have agreed).
You both need to find a way of working which makes you comfortable, but if you are going to be very hands-on and insist on lots of meetings and re-writes you may have to accept that the costs will go up.
What next?
Once you have a manuscript that you are both happy with, most ghostwriters will be able to help you with either finding a traditional publisher (although there are never any guarantees of success there), or with guiding you through the self-publishing process.
By the time you have got to this stage you should have a professional relationship of absolute mutual trust — possibly even a friendship.
---
Looking to hire a ghostwriter? You can check out Andrew Croft's profile on Reedsy here! Or find out more about ghostwriters here. 
Want to know more about ghostwriting, or share an experience with a ghostwriter? Leave us your thoughts, and any questions for Andrew, in the comments below!