Last updated on Nov 28, 2022
Third Person Omniscient: Bird's Eye View Narratives
Third person omniscient point of view is a narrative technique that provides a panoramic and all-knowing perspective in a story. By allowing readers to access the thoughts, emotions, and experiences of multiple characters in a story, it's considered one of the most flexible but challenging POVs for authors to use.
Third person omniscient is perhaps the oldest narrative form of recorded storytelling, used by our ancestors to tell the tales of Odin, Heracles, and Amun-Ra. Let's look at why storytellers across time love it so much, and what makes this point of view so powerful.
Omniscient narrators can read the characters' thoughts
As they already know what each character is thinking and feeling at all times, an omniscient narrator gives authors the unique opportunity to examine many characters' psyches at once. The narrator can also know things about the characters they aren't aware of yet – or would be willing to divulge if they were the ones telling the story. 
In this passage from Annie Proulx's short story "Brokeback Mountain," we are privy to two separate, private moments of longing.
During the day Ennis looked across a great gulf and sometimes saw Jack, a small dot moving across a high meadow, as an insect moves across a tablecloth; Jack, in his dark camp, saw Ennis as night fire, a red spark on the huge dark mass of mountain. 
— "Brokeback Mountain", Anne Proulx
Unbeknownst to each other, both Ennis and Jack look for each other during the day, demonstrating how they are present in each other's thoughts. The images playing in their heads are a great reflection of their character. Ennis's thoughts are simpler, imagining ants on a tablecloth, while Jack's are grander and more romantic, conjuring up fire and sparks in the night. With this brilliant example of show, don't tell, we can see the strength of their connection in its quietest, most private expressions. This particular moment would be impossible to describe with a limited viewpoint.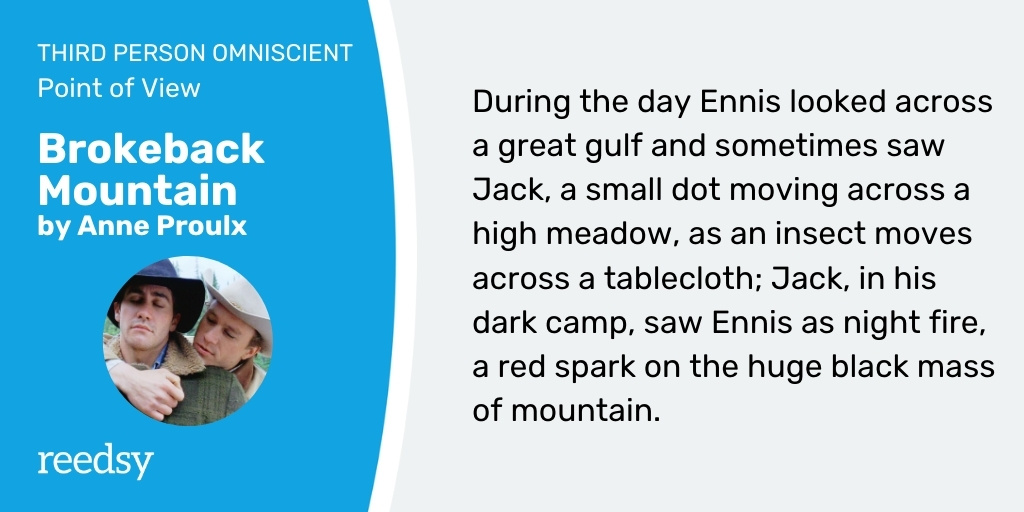 As well as knowing what every character knows, the omniscient narrator is privy to all things that they don't know — information that can be shared with the reader at critical moments to great effect.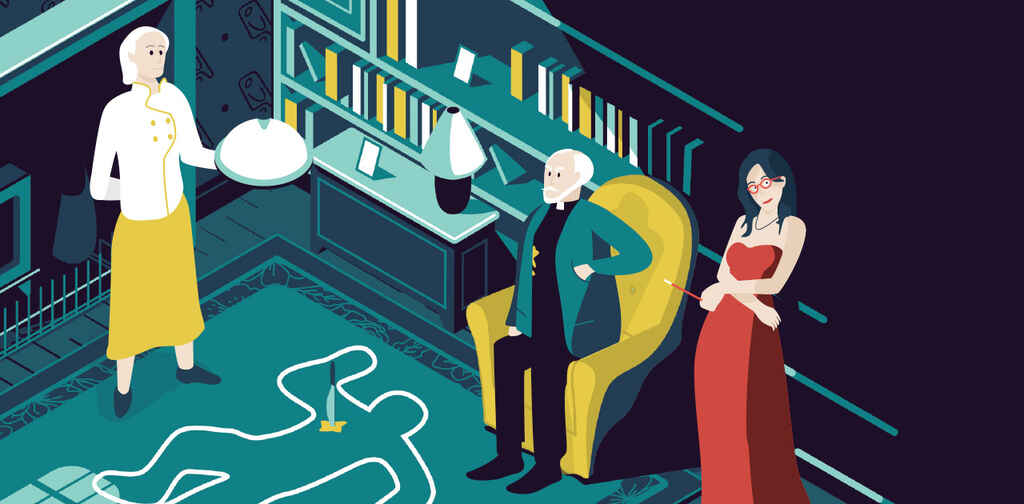 Understanding Point of View
Learn to master different POVs and choose the best for your story.
All-seeing narrators can summon suspense from thin air
An omniscient narrator knows more about the events of the story than the main characters do, so they can be used to create tension and dramatic irony. That is where the reader knows something that the main characters do not. Sometimes, this irony is used for humorous effect but more often, we'll see it as a device for ratcheting up the suspense.
For example, in Seishi Yokomizo's mystery novel The Inugami Curse, a wealthy family awaits their patriarch's death to see who will inherit his fortune. But, as the narrator reveals, they have no way of knowing, as they sit at his deathbed, what tragedies await them. 
That was the end of the life of Sahei Inugami – the end of his eighty-one turbulent years. In hindsight, we now know that his death set in motion the blood-soaked series of events that later befell the Inugami clan. 
— The Inugami Curse, Seishi Yokomizo
The omniscient narrator tells the readers, with a wink and a nudge, what to expect as the story unfolds. But at this moment, the characters remain clueless about the murders and intrigue that will come as they fight for control of Sahei Inugami's will. Thus, a sense of tension and dread is conjured — something perfectly suited to a detective novel.
Although omniscient narrators take a god's eye view of the story, that doesn't mean they have to be cold, detached figures.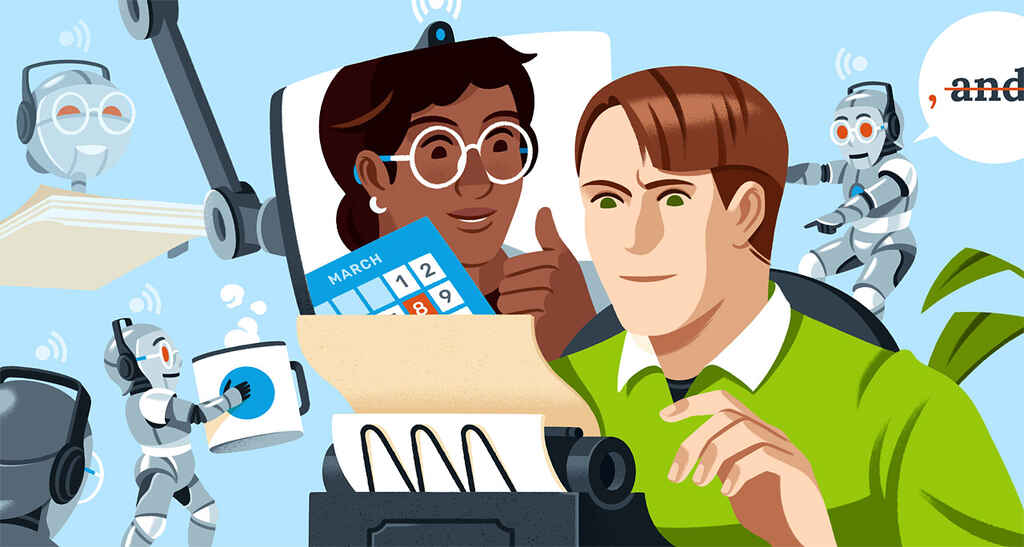 Meet writing coaches on Reedsy
Industry insiders can help you hone your craft, finish your draft, and get published.
The narrator can become a character in their own right
Conventionally, omniscient narrators don't appear in a story, though they are still characters in a sense. Sometimes, they remain out of the way and don't draw attention to themselves. Very often, though, they will have a distinct personality or worldview that they add to the story. 
From this section of Middlemarch by George Eliot, we learn a little about how the narrator views some of the inhabitants of the town.
The troublesome ones in a family are usually either the wits or the idiots. Jonah was the wit among the Featherstones, and joked with the maid-servants when they came about the hearth, but seemed to consider Miss Garth a suspicious character, and followed her with cold eyes.
— Middlemarch, George Eliot
Middlemarch's subtitle, "A Study in Provincial Life," allows the reader to imagine that the narrator is some sort of academic. In describing the town's citizens, they take an almost sociological view that puts the reader in mind of a middle-class inhabitant of the community making pithy observations about their neighbors and how they act. They invite the reader to see the good people of Middlemarch through their perspective and analysis.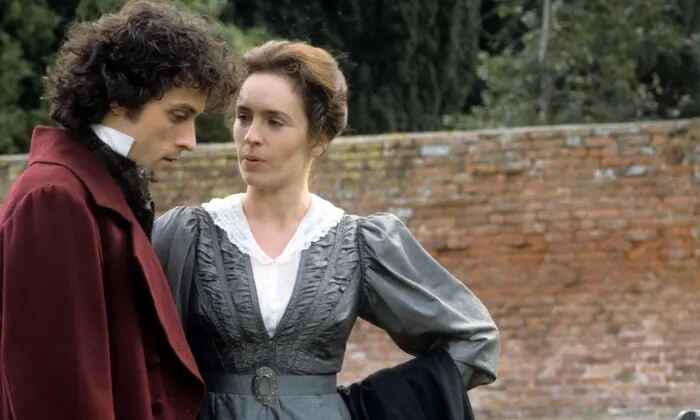 More than just distinct individuals with distinct opinions on the characters, omniscient narrators might occasionally wish to appeal directly to the reader.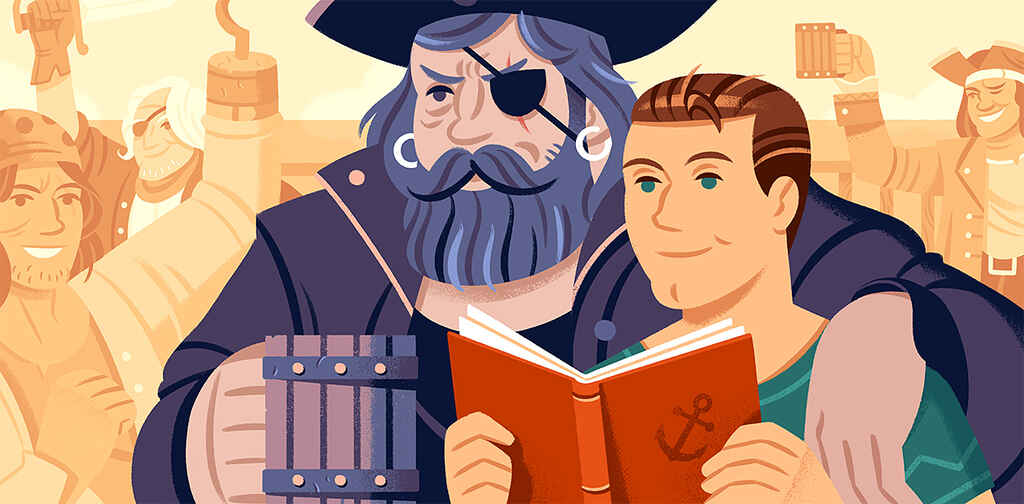 Show, Don't Tell
Master the golden rule of writing in 10 five-minute lessons.
Omniscient narrators can offer lessons or opinions
Just as omniscient narrators have personalities, they can also express their own thoughts and feelings. While bound by their own limitations as passive observers, they might have something to say about the story they're telling. Markus Zusak's The Book Thief is narrated by Death himself, a character who watches over humanity. While he only plays a small role in the lives of the protagonists, he has much to say about what he witnesses and wants the reader to learn from it, like he has. 
Another example of an omniscient narrator with a strong worldview can be found in George Gissing's The Nether World. Gissing exposes the lives of the poor in Victorian London and concerns itself with showing all the hardships experienced by the lower classes. The novel's (and the narrator's) views are incredibly pessimistic and, for its time, controversial. 
Society produces many a monster, but the mass of those whom, after creating them, it pronounces bad are merely bad from the conventional point of view; they are guilty of weaknesses, not of crimes.
— The Nether World, George Gissing
This passage is the novel's thesis statement, an idea that the narrator strives to convince the reader of. It's an assertion that serves as the underpinning for the story being told. However, taking this approach has certain dangers, especially when the subject matter is so closely related to problems of the real world. If your omniscient narrator has a specific worldview and isn't established as a character in the story, readers will likely assume these opinions are yours 一so, take care if you're writing ironically about sensitive topics.
Would you see how what this potent POV looks like in practice?
Omniscient Example: Murder at Reedsy Manor
In our previous post on the third person limited point of view, we shared a comic strip showing that particular viewpoint in action. To round out this post on omniscient narrators, let us return to that fateful evening at Reedsy Manor.

---
Now that we've wrapped up our pitstop of third-person viewpoints, let's finish off our POV grand tour by looking at what happens when you have multiple viewpoint characters.