Last updated on Dec 31, 2021
Preptober: 15 Steps for Conquering NaNoWriMo in 2022
As the calendar flips to November, writers all over the world will start gearing up for National Novel Writing Month, or NaNoWriMo — the yearly competition in which authors attempt to write a 50,000-word manuscript in the space of a month. Make no mistake, whether this is your first "NaNo" or your fifteenth, the task of writing that much in a month is not to be taken lightly.
So how can you prepare for it?
Well, that's what the month of October is for. "Preptober," as it's been affectionately dubbed by the community, is the perfect time to get your book and yourself in order, so you can start writing — and keep writing — come November. In this post, we'll take you through each step of the process so that you can head into November ready to conquer NaNoWriMo.
Phase One: Get Organized
No great endeavor was ever achieved without proper planning. When faced with the mountain of writing a novel, the first thing you'll want to do is clear your thoughts and create a roadmap for the path ahead.
1. Determine your NaNoWriMo goals
First and foremost, clarify what you want to get out of National Novel Writing Month (beyond that all-important 50,000-word mark). Are you trying to learn how to write in a new genre? Do you want to write a new draft of an old novel? Or maybe you're just figuring out how to write a book for the first time?
Whatever your aim, make sure that all of your plans for Preptober reflect that. If you're aiming to re-write, you might need to reread. If you're trying something new, you might need to spend the month exploring other books in that genre. Write down your goals, and then brainstorm what steps you'll need to get there. (Not sure what kind of steps this entails? Just keep reading!)
2. Make a checklist to keep your preparations on schedule
Never mind the actual writing — even planning a project this big is a lot to keep track of. It's important to find a way to keep both your Preptober goals and your plans for your novel on target as you head toward November.
To that end, create a checklist. Do you want to finish creating all of your characters by the end of October? Figure out your plot? Sketch out key scenes? Then set some deadlines for yourself. How you go about this doesn't matter — you could use a simple Excel spreadsheet on your computer, or bust out the markers and washi tape for your bullet journal if you're more crafts-oriented. Just check in with it every day so that you know you're not falling behind.
📅
Which NaNoWriMo writing schedule is best for you?
Find out here! Takes 30 seconds.
3. Create a dedicated NaNoWriMo notebook
There's no getting around it: you're going to make a lot of notes over the next two months. Unless you have some magical organization system where you never lose slips of paper (in which case, why haven't you patented it yet?), you're going to want a place to keep it all straight.
From your goals to your plot to reminders of what to write next, this NaNo-notebook will quickly become your new best friend. Prepare to carry it with you everywhere these next two months, because you never know when inspiration will strike! (Besides, we're writers — don't we always love an excuse to buy new notebooks?)
4. Sign up on the National Novel Writing Month website, and announce your novel
Finally, make it official. Not only is it one less thing to worry about on November 1, but signing up and announcing your novel acts as a promise to yourself and those around you that you're serious. Simply log in to the NaNoWriMo website, fill out your goals and the details of your novel, and you're good to go!
And don't forget to start making buddies while you're there. The NaNoWriMo Forums are a lively place to find friends, join a community, and cheer each other on. Share your profile on your social media accounts, and start adding people on the NaNoWriMo site. See if there are any plans yet for local meetups and kickoff parties in your area, and go out and build some lifelong friendships (and stories).
Phase Two: Prepare your book
Now that you've gotten your NaNo thoughts straight, it's time to turn to the main event: your book. NaNoWriMo is very much "sink or swim" — which is why you should nail down at least the broad strokes of your story in this phase, so you're not floundering when it's time to write.
5. To outline, or not to outline?
Now that's the real question. Some people like to spend Preptober meticulously detailing every last scene that will happen in their book. Others prefer to figure out the concept and leave the rest of the fun for November.
Either method is fine — just find what works for you! That said, if you're a planner who prefers to outline, start working on it as early as possible. To help you out, we recommend grabbing an outline template in this post.
6. Build your basic premise
Even if you're not much of a planner, having a sense of what you'll be writing come November 1 is a big help. The last thing you want to do is waste time coming up with a premise when you could be writing. At a minimum, try to condense your idea to a 1-2 line plot summary — touching on your protagonists, setting, and the conflicts and goals that will drive your story.
You might even consider using a writing prompt, a book title generator, or even a full-fledged plot generator if you're in need of inspiration! Above all, don't worry at this point if your idea is "good enough" — whatever your premise, you can make it good later. All you need now, in October, is something you're excited about.
7. Decide the framework for your story
In other words: how are you going to tell your story? You should have an idea of the point of view and tense you're going to use, for instance. Above all, you'll need a firm understanding of the genre. Genre expectations play a big part in not only how the plot unfolds, but the kind of characters you'll need, and even the novel's voice. (And if you'll be trying out a new genre for NaNoWriMo, Pretober's the time to brush up on it!)
Whatever book you're writing, make sure to do some reading on story structure and character arcs now, so you'll have a solid understanding of how things should unfold.
8. Assemble your cast of characters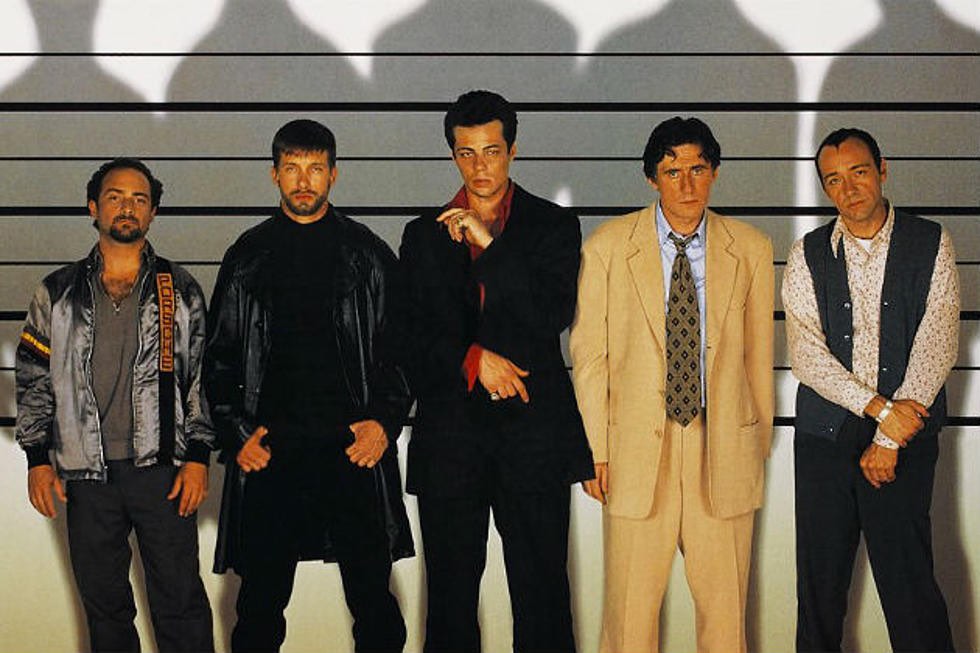 Even if you have the most fascinating plot in the world, it's safe to say that your book probably won't go very far without good characters. It's helpful to have rough sketches of your characters before you start writing. Luckily, a tool exists expressly for this purpose: the character profile.
Creating character profiles — or structured sheets where you lay out everything from your characters' hair and eye color to the biggest fears and dreams — is a great way to get to know the people who will be living in your head all month. Plus, it's a lot of fun to interview your own characters! Print out our ultimate free character profile template, and stick it into your NaNo-notebook so that you'll never forget a detail while you work.
Free Download: Character Development Template
Create unique and believable characters for your NaNo novel. Enter your email to receive your copy
9. Make mood boards, aesthetics, and playlists
That's right, we're telling you to go and play around on Pinterest.
While it may seem "frivolous," mood boards, aesthetics, and playlists can actually be a great inspiration as you brainstorm. There's just something about seeing the kind of clothes your character would wear, or the locations they'll be traipsing around in, that gets the creative juices flowing. Technology's made it easy to virtually "pin" these visual strokes of inspiration, so that you can turn back to them whenever you find yourself hitting a wall.
Speaking of muses, music is a fantastic way to immediately immerse yourself in a particular emotional state. Try to find something you can listen to while you write — or something that reminds you of your story, characters, or settings — so you can keep the inspiration going into November.
10. Write down everything
Remember that special NaNo-notebook you made? This is the time to use it. Throughout Preptober, write down anything and everything that comes to you about your novel — from thoughts about your premise and cast to drabbles experimenting with point of view. Don't worry about how "obvious" something might feel, or how silly you might feel writing it down. Trust us, you'll feel even sillier later when you've actually forgotten it.
Phrase Three: Prepare yourself
Lastly, you're going to want to lay the groundwork for some self-care come November. Remember that NaNoWriMo is a marathon, not a sprint! Like an athlete, you'll need to keep yourself in good shape so that you don't flame out at the 25-meter mark.
11. Assemble your NaNoWriMo "survival kit"
Don't worry, it's not as scary as it sounds. A NaNoWriMo "survival kit" is nothing more than a collection of the things you need in order to write comfortably. That definitely includes your NaNo-notebook and laptop (or whatever means you use to write your novel) — plus anything that makes the process easier.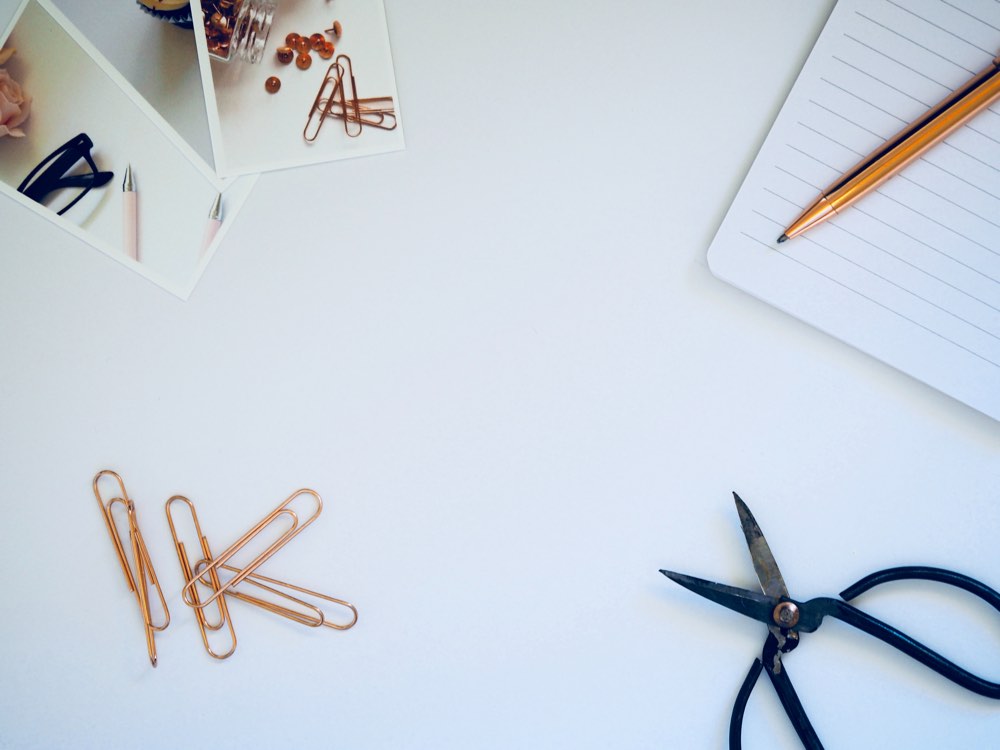 Special pens, coffee, or scented candles are common items to include, but you might also like having a particular book nearby for inspiration, or hair ties on hand, or special socks. Anything that puts you in the creative mood will do! Gather it all together now, and keep it close come November.
12. Set up a reward system
While we'd like to say that writing is its own reward (and it is), the truth is that sometimes we need a little boost to keep ourselves going. Settle on an incentive system now, so that you can use it as motivation — and so you don't go too overboard when you're actually writing. Here are some ideas:
A special snack or glass of wine if you make your word count for the day
A trip to the movies or the bookstore when you hit 10,000 words
Permission to binge a new season on Netflix if you exceed your goal 5 days in a row
Whatever you decide, try to build the rewards so that the harder you work, the more you'll enjoy. And tailor them to you — there's no sense treating yourself to a lunch out, if you'd really rather stay in for a guilt-free hour of reading.
13. Let your friends and family know about NaNoWriMo
The bottom line is, no matter what you've got going on in the rest of your life, November is going to be busy. Writing takes a lot of time, and you don't want people thinking that you're ignoring them on purpose. Make sure those closest to you know your plans, and how important writing this novel is to you. Besides, you're going to want cheerleaders on your side, so start recruiting them now. You never know — some of them might decide to join you.
14. Clean your house
We know, this one isn't exactly exciting. But you'll spend so much time writing in November that you may, in all likelihood, neglect your dishes. A thorough cleaning now will not only let you start your NaNo-blitz with a fresh slate, but it will also let you slack off a little more before it starts getting too messy.
Plus, if your house is clean now, that's one less thing you can use to procrastinate when you're writing.
15. Pre-cook meals
Or stock up on frozen dinners, or save up for takeout. The last thing you'll want to do while writing 1,667 words a day is cook. Even if you enjoy making dinner you'll definitely want backup options for the days when the words are a struggle. Cooking in bulk during Preptober, and then freezing individual servings, will be a lifesaver come November.
---
Do you have any additional steps you like to use for Preptober? Let us know in the comments!