Last updated on Mar 01, 2023
How Much Does a Ghostwriter Cost to Hire?
A ghostwriter's help can be invaluable in creating the book you've always dreamed of. You want someone who has the right experience and writing style to match your vision, but you also have to consider your budget — and how much ghostwriters typically bill for their services. 
Many factors affect a ghost's fees, from the length of your book to how much experience they have. If you're curious about how much you can expect to pay, then read on.  
Who pays for a ghostwriter?
You might be wondering who foots the bill for a ghostwriter, and the answer depends on which route you decide to take. If you want to self-publish your book, all the costs will be on you, while a traditional publisher will usually cover the ghostwriter's fees, depending on what stage they are brought on board. 
Traditional publishing
If you're already signed a publishing deal to produce a ghostwritten book for a publisher, then congrats! You won't be paying for the ghost's services; instead, your publisher will be covering the cost of the collaboration.
If you're yet to secure a deal, but still want to pursue the traditional publishing route with the help of a ghostwriter, you may have to pay for some of their services yourself. For example, you could hire a ghostwriter to produce a proposal that can be taken to publishers by you, the ghost, or an agent. The ghost may then write the whole manuscript once a publisher has been secured.
A book proposal for a traditional publisher will probably be between 10,000 and 20,000 words, containing a short synopsis, an author profile, chapter breakdown, some sample chapters, and any background information which will help the sale (comp titles, existing markets, etc). 
If your book is commissioned in full, you will then continue to work with the same ghostwriter, or work with a different writer to turn your proposal into a full manuscript. This will be at the expense of the publisher.
Note that this method of writing a proposal and securing a book before the manuscript has been written only applies to nonfiction. In the case where you're hiring a ghost to write a work of fiction, they will need to be paid upfront at the client's expense for the full manuscript — book proposals aren't part of the fiction publishing process.
Self-publishing
Self-publishing your book will give you complete control of your story, but you'll be entirely responsible for the costs. Freelance ghostwriters will have varying ways of organizing payment. Generally, you can expect to pay part of the fee upfront and the rest in installments. 
The stages at which you pay are negotiated and may be determined by the length of the book or the kind of project you're working on — a memoir will have different milestones to a novel. You might decide to pay them by chapter, or after the first half of the draft is finished. Some people prefer to wait until they have a completed first draft. Whatever makes the most sense for your collaboration and publishing timeline.
How you pay your ghostwriter will depend on the overall cost as well. 
How much does a ghostwriter cost?
An experienced ghostwriter costs between $40,000 and $70,000 for a full book-length project (not a proposal). Pricing per project depends on the ghostwriter's experience level and the genre of your book. Based on 2021 data from Reedsy, ghostwriters charge upwards of 30 cents a word to write memoirs, while rates for fiction can range can start as low as 24 cents a word.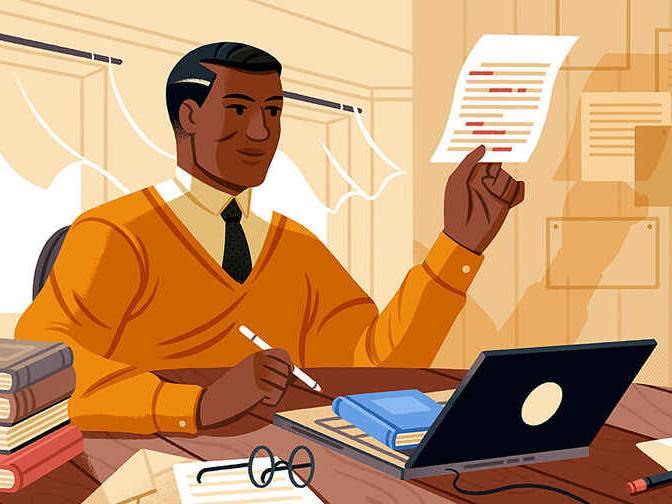 Nonfiction will tend to land on the higher end of this spectrum, due to its demand for research and factual accuracy — all of which will eat into a ghostwriter's day. And even within a single genre, costs can vary enormously. Relatively inexperienced ghostwriters may ask for $20k-30k to write a memoir, while ghosts with more than a few years under their belt are likely to charge within the $40k-60k range.
To find out the ghostwriting costs for your specific genre, we recommend taking this quick 10-second quiz below that will give you an estimate based on real data.
💸
What will it cost you to hire a ghostwriter?
Find out here! Takes 10 seconds.
You almost always get what you pay for
Keep in mind that price is a matter of supply and demand. If a ghostwriter has all the work they can handle and potential clients approach them daily, they will cost a lot. For that kind of money, you can be confident that the writing will be of a certain standard and that the ghostwriter will know exactly what they are doing. There's a reason they're so popular!
Or you could take a chance on new talent
On the other hand, if a ghostwriter is just starting out and desperately wants to get some books on their CV, then they will be more affordable — though there is always the risk that they will not write as well (or as quickly). When it comes down to it, you need to have a budget already in mind. Ask the ghostwriter what they would charge, and don't be afraid to negotiate.
Most will prefer to give you a quote for the whole job, but you can always agree to pay that in stages so that if the relationship isn't working out — or you change your mind — you can walk away without paying any more. On the Reedsy marketplace, we offer mediation, so that if a collaboration does go off track, you have even more protection than if you directly hired the ghostwriter. Regardless, the most important thing is that you are both clear about what is expected and that there is an atmosphere of mutual trust.
Will ghosts accept a share of royalties instead?
The brief answer to this question is no. This is particularly true where the client is not an established publishing house. If the ghost will spend three to six months working for you (and forgoing other work), they are unlikely to defer their salary when there's no guarantee the project will be a commercial success.
Very few books make much money from sales — both in self-publishing and even in traditional publishing. You are extremely unlikely to earn back the money that you are going to spend on a ghostwriter from sales alone, especially enough to split the royalties with them. It's better to think of the money you spend on a ghostwriter as an investment. They will help you achieve your goal and publish a book you both can be proud of. 
---
Ultimately, there's no set price for how much a ghostwriter will cost. Every project is unique and requires different skills and investments from you and any potential ghost. One way to get an estimate on Reedsy is to request quotes from ghosts to give you an idea of how much it might cost to work with one. As you search for a ghostwriter, consider what you want from your project — this will give you an idea of how much it will cost to achieve it.