25 Creative Writing Examples to Inspire You Today
By virtue of the creativity that characterizes it, creative writing is an extremely versatile art. Beyond defining creative writing, though, it may be easier to understand what it entails by looking at examples that demonstrate the sheer range of projects and styles that fall under this umbrella.
To that end, we've collected a list of works that have inspired the writers we work with here at Reedsy. From personal essays and novels to graphic narratives, short stories, and memoirs, you're guaranteed to find something that interests you in this collection of 25 creative writing examples. Happy reading!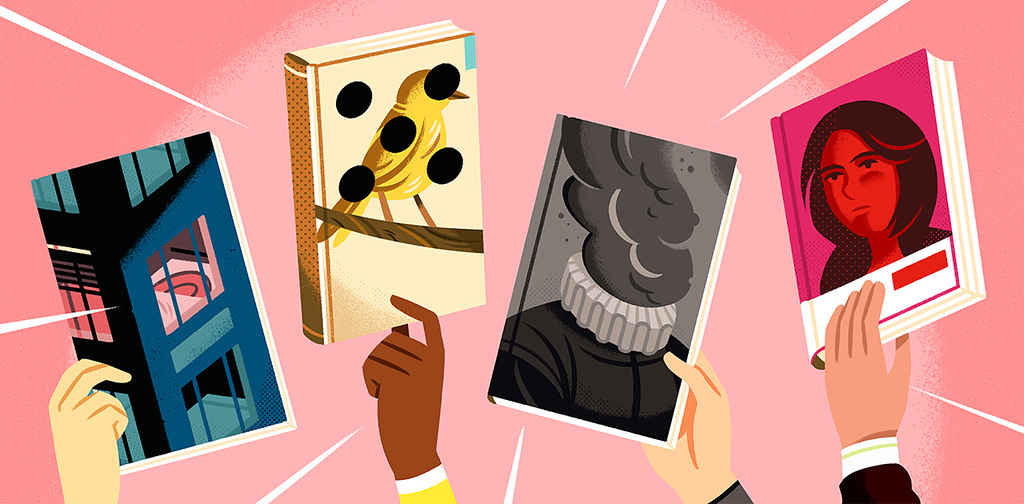 Fiction
Let's start with fiction: the category most people have in mind when they think of creative writing. Formally diverse and addressing a wide range of subjects, these works all share a freshness and originality of approach, something that's really integral to helping a piece of writing take flight.
1. 'An MFA Story' by Paul Dalla Rosa (Electric Literature)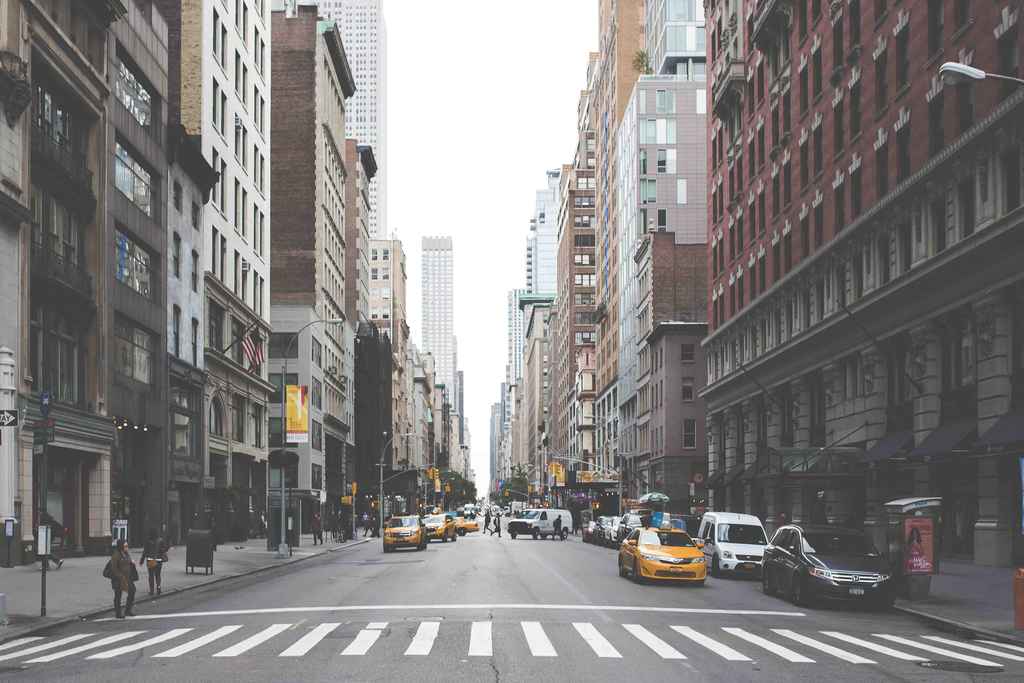 "At Starbucks, I remembered a reading Zhen had given, a reading organized by the program's faculty. I had not wanted to go but did. In the bar, he read, 'I wrote this in a Starbucks in Shanghai. On the bank of the Huangpu.' It wasn't an aside or introduction. It was two lines of the poem. I was in a Starbucks and I wasn't writing any poems. I wasn't writing anything."
This short story is a delightfully metafictional tale about the struggles of being a writer in New York. From paying the bills to facing criticism in a writing workshop and envying more productive writers, Paul Dalla Rosa's story is a clever satire of the tribulations involved in the writing profession, and all the contradictions embodied by systemic creativity (as famously laid out in Mark McGurl's The Program Era). What's more, this story is an excellent example of something that often happens in creative writing: a writer casting light on the private thoughts or moments we don't admit to or openly talk about. 
"Frank was there to meet a man about a sandwich. Gordon Warmbacher, franchisee of sixteen Arby's restaurants across the upper Midwest and Great Plains, about the legendary Mahalo King Cod Filet, to be precise."
'Mahalo King Cod Fillet' won Reedsy's weekly writing contest thanks to its humorous blend of the absurd and the earnest. Sometimes the best writing is just downright wacky, and protagonist Frank's quest for a unique type of sandwich in this story was simultaneously weird, endearing, and uplifting. Written with confidence, this nostalgic story's unique mission entertained our judges with its creative thinking.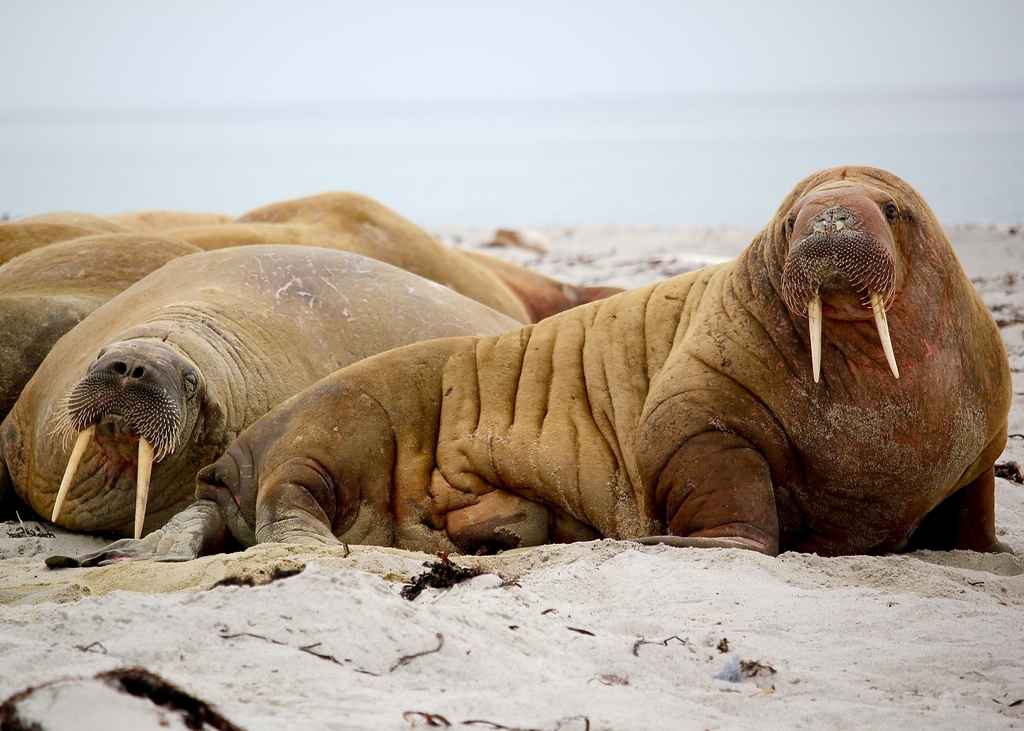 "I tell him they'd been there a month at least, and he looks concerned. He has my tongue on a tissue paper and is gripping its sides with his pointer and thumb. My tongue has never spent much time outside of my mouth, and I imagine it as a walrus basking in the rays of the dental light. My walrus is not well."
Another winner of Reedsy's writing contest, 'Flowering Walrus' is a story that balances the trivial and the serious well. In the pauses between its excellent, natural-sounding dialogue, the story manages to scatter the fear and sadness of bad medical news, as the protagonist hides his worries from his wife and daughter. Rich in subtext, these silences grow and resonate with the readers.
Want to give short story writing a go? Give our free course a go!
Free course: How to write a short story
Learn how to shock and delight your readers with this course from literary editor Laura Mae Isaacman. Get started now.
'"Do you know what she said to me at the condo meeting?" I say to the salesman. She said, "Listen, the political climate is so terrible right now I think we all have PTSD. You're just the only one making such a big deal about it."
The salesman nods his jowly face and says, "That Brenda sounds like a real bitch."'
This short story blends absurd humor with legitimate distress, resulting in the kind of fresh writing that takes the reader by surprise. The first-person narrator has gone mattress-shopping, and screams into each mattress in order to assess their muffling ability — but what's most amusing is the salesman's lack of alarm. Bold, weird, and strangely affecting, this story hooks its readers right in.
5. 'Soil' by Irène Mathieu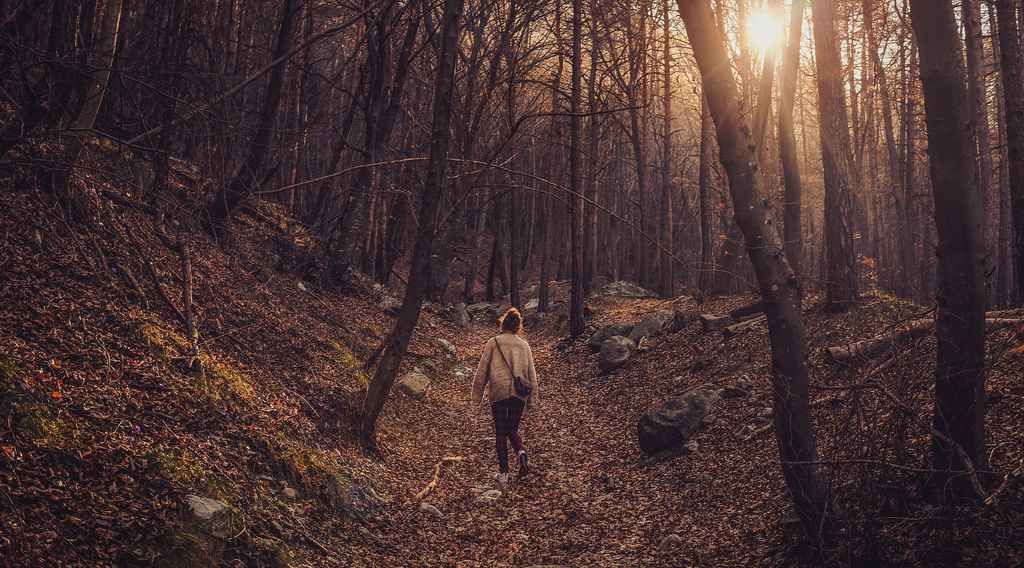 "the way you say soil
sounds like soul, as in


after we walked through the woods
my feet were covered in soul" (from the collection Orogeny)
This beautiful poem relies on wordplay, taking the similar sounds of the words "soil" and "soul" as a starting point from which to replace one with the other: "maybe there is soul under everything, / even when we strike rock first." Mathieu's sensitivity and thoughtfulness is grounded in the sensations associated with the word "soil" but also elevated by its new association with the human soul. This touching work is a reminder of how effective sensory language can be, and the same applies to the rest of this captivating poetic collection.
"Something happened when the house was dark. They were able to talk to each other again." (From 'A Temporary Matter')
Jhumpa Lahiri's short story collection Interpreter of Maladies won a Pulitzer for a reason. Focusing on Indian and Indian-American characters, these stories ask important questions about immigration, diaspora, and what it means to belong. Rich in detail but told in simple, precise language, Lahiri's collection offers excellent examples of character development, as she notes the mannerisms and behaviors of characters, as well as the subtle dynamics between them. 
7. Circe by Madeline Miller
"Little by little I began to listen better: to the sap moving in the plants, to the blood in my veins. I learned to understand my own intention, to prune and to add, to feel where the power gathered and speak the right words to draw it to its height. That was the moment I lived for, when it all came clear at last and the spell could sing with its pure note, for me and me alone."
This is a feminist retelling of the Greek mythological character of Circe, witch and daughter of the sun god Helios. Borrowing its lyrical, lush language from the epics of antiquity, this poetic novel shows how Circe grows into her magic and her power. Wise and powerful, it sweeps the reader along in an epic wave.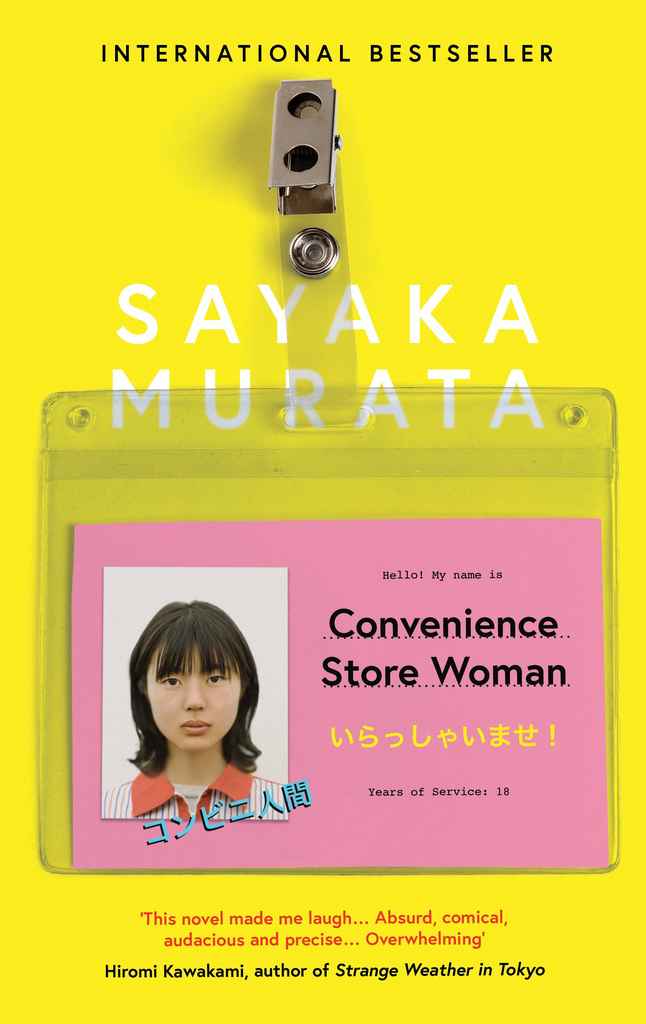 "I wished I was back in the convenience store where I was valued as a working member of staff and things weren't as complicated as this. Once we donned our uniforms, we were all equals regardless of gender, age, or nationality — all simply store workers."
This deadpan novel tells the story of a Japanese convenience store employee who finds comfort and happiness in the strict, uneventful routine of the shop's daily operations. A funny, satirical, but simultaneously unnerving examination of the social structures we take for granted, Sayaka Murata's Convenience Store Woman is a creative writing example like no other: deeply original, it lingers in the reader's long after they've finished reading it.
9. Erasure by Percival Everett
"The hard, gritty truth of the matter is that I hardly ever think about race. Those times when I did think about it a lot I did so because of my guilt for not thinking about it." 
Erasure is a truly accomplished satire of the publishing industry's tendency to essentialize African American authors and their writing. Everett's protagonist is a writer whose work doesn't fit with what publishers expect from him — work that describes the "African American experience" — so he writes a parody novel about life in the ghetto. The publishers go crazy for it, and to the protagonist's horror, it becomes the next big thing. This sophisticated novel is both ironic and tender, leaving its readers with much food for thought.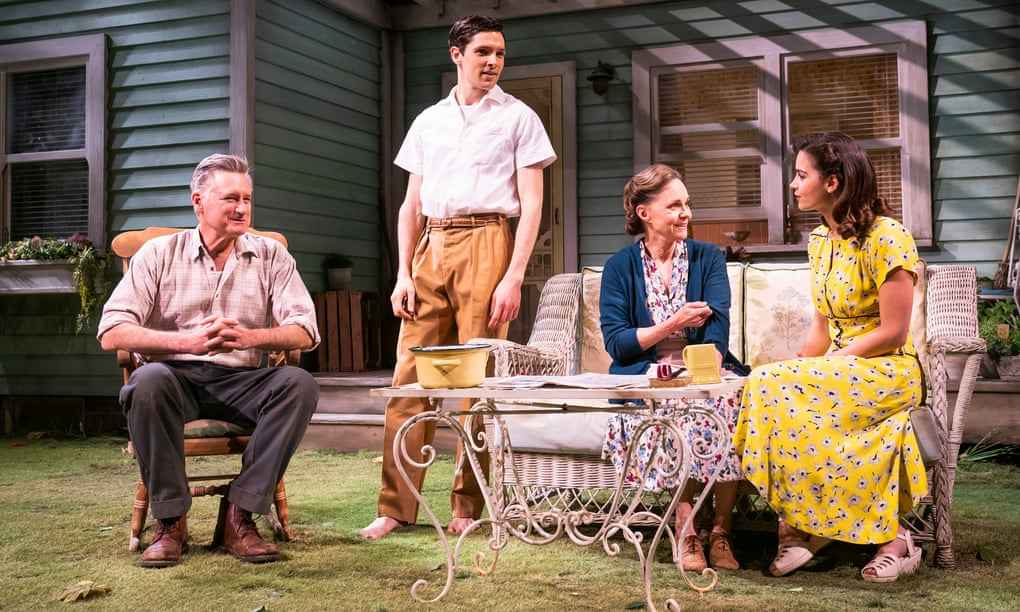 "I know you're no worse than most men but I thought you were better. I never saw you as a man. I saw you as my father."
Any list of creative writing examples wouldn't be complete without some dramatic writing. Seeing how Arthur Miller is one of our favorite playwrights, we had to include his breakout hit on this list. Set in an all-American family's backyard in the summer of 1946, this tragedy manages to communicate family tensions in an unimaginable scale, building up to an intense climax reminiscent of classical drama. 
💡 Read more about Arthur Miller and classical influences in our breakdown of Freytag's pyramid.
"I know that I'd rather write for myself
than be dearest, beloved, dark lady, white goddess, etc. etc.
In fact, girls, I'd rather be dead." (from 'Eurydice')
This collection by former UK Poet Laureate Carol Ann Duffy consists of a series of poems that take the form of dramatic monologues. A searching look at women that history has obscured, Duffy's poems give voice to Shakespeare's wife, Elvis's (imagined) twin sister, and the wives of some of history and mythology's most celebrated men. Bold and creative, this 1999 collection led a feminist literary movement that still has momentum today, and is an invaluable example of using voice to shape one's creative work.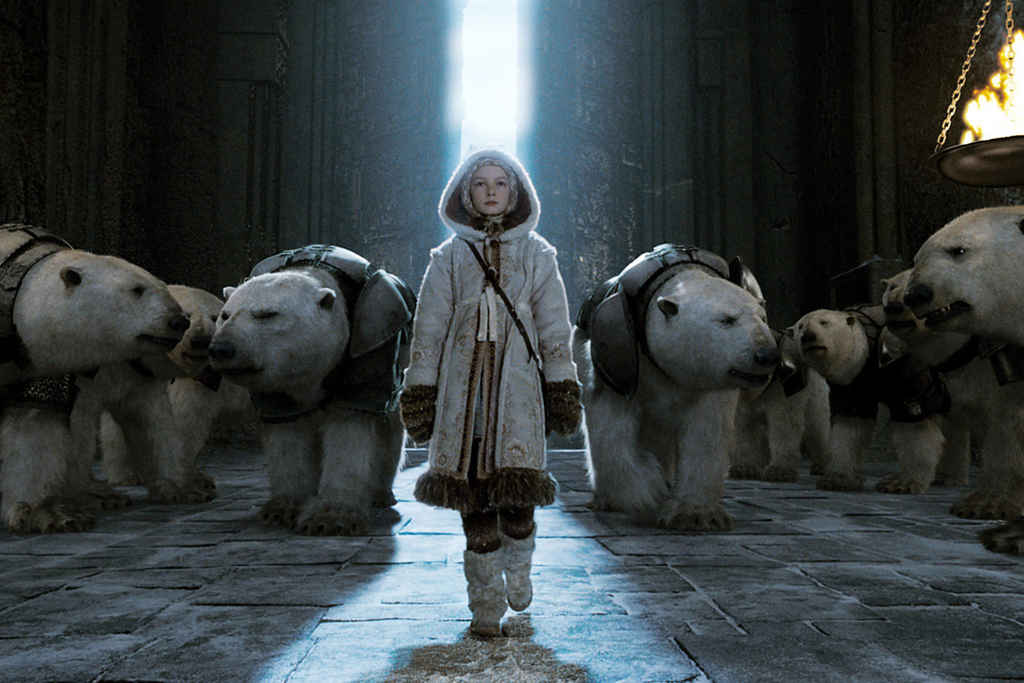 "We'll be alive again in a thousand blades of grass, and a million leaves; we'll be falling in the raindrops and blowing in the fresh breeze; we'll be glittering in the dew under the stars and the moon out there in the physical world, which is our true home and always was." (from 'The Amber Spyglass')
This children's trilogy by Philip Pullman has become a modern classic, and for good reason. Like some of the best books for children, it takes its young readers seriously, never dumbing things down but trusting them with great, philosophical questions and ethical dilemmas. Infused with fantasy, magic, and poetic language, it also makes for compulsory reading for any aspiring children's writer.
13. Little Women by Louisa May Alcott 
"I am not afraid of storms, for I am learning how to sail my ship."
Speaking of must-read children's classics, Little Women is also an essential title that has shaped generations of readers. Its protagonists have flaws, but they're working on growing and improving themselves, and that alone has secured their place in the hearts of millions of readers. As a creative writing example, this is a work that illustrates the power of characterization in driving narrative forward.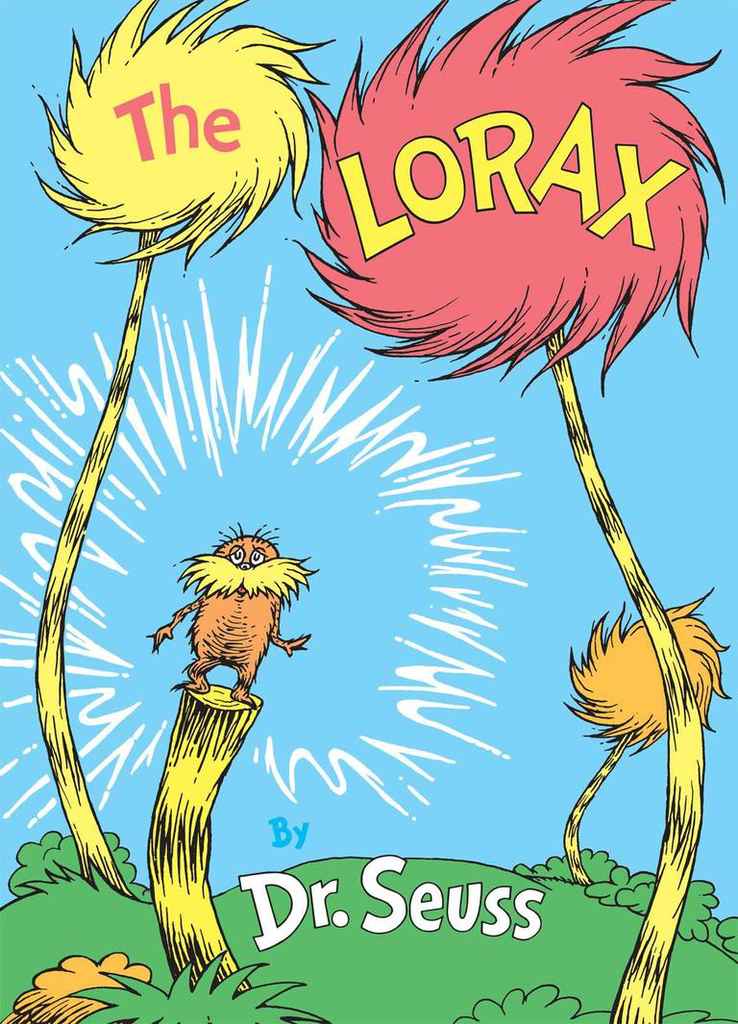 "Unless someone like you cares a whole awful lot,
Nothing is going to get better. It's not."
As is common with Dr Seuss, this picture book for children is written entirely in verse. It's remarkably fun and whimsical, but more than that, it speaks to important issues like pollution and consumerism in child-friendly ways. Rhythmical and passionate, The Lorax is an important read for children and aspiring children's authors alike. 
"Then the boy realised, the penguin wasn't lost, he was just lonely."
Children's publishing is a truly exciting space, rife with creative writing examples that become instant classics — so we feel that Lost and Found could not be missing from this list. Coupled with beautifully crafted illustrations, this book's adorable characters act as a guide to the universal themes of loneliness and companionship, as the book urges little readers to be kind to those in need of a friend. 
Creative nonfiction
Creative nonfiction is pretty broad: from individual personal essays and memoirs to food, travel, and humor writing, the 'creative nonfiction' term applies to anything that does not claim to be fictional (although the rise of autofiction has definitely blurred the boundaries between fiction and nonfiction). With these 10 examples, we hope to show you just how few limits there are when it comes to writing nonfiction. 
"There was so much to learn and practice, but I began to see the prose in verse and the verse in prose. Patterns surfaced in poems, stories, and plays. There was music in sentences and paragraphs. I could hear the silences in a sentence. All this schooling was like getting x-ray vision and animal-like hearing."
This deeply honest personal essay by Pachinko author Min Jin Lee is an account of her eleven-year struggle to publish her first novel. Like all good writing, this essay is intensely focused on arrestingly personal emotional details, but also roams larger than its author in embodying a common narrative arc: that of difficulty and adversity met by eventual success. 
17. 'The Crane Wife' by CJ Hauser (The Paris Review)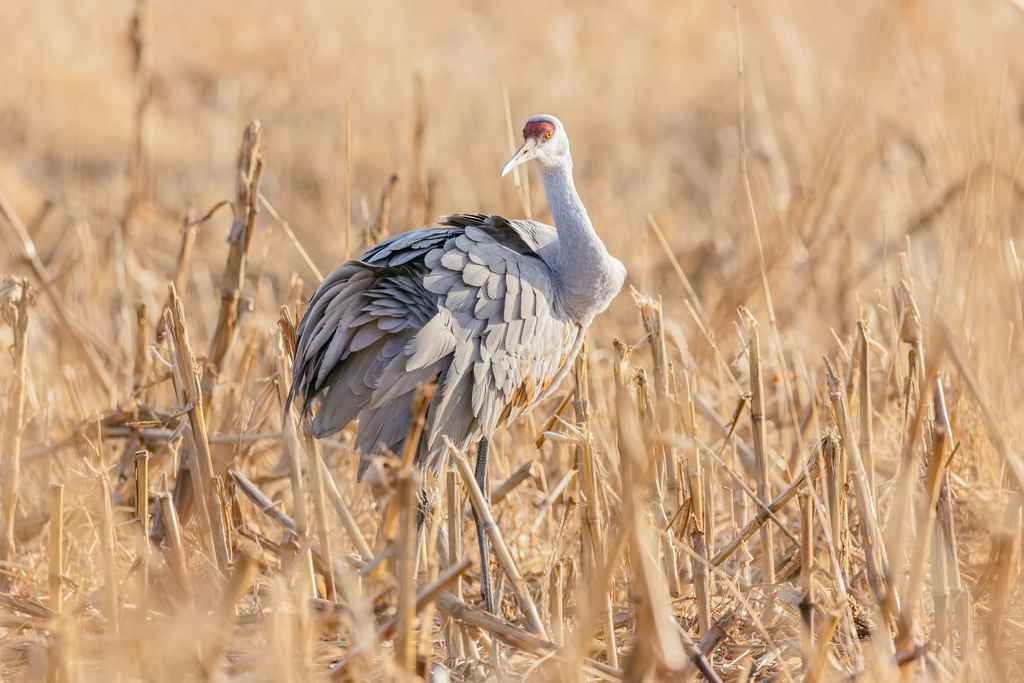 "It turns out, if you want to save a species, you don't spend your time staring at the bird you want to save. You look at the things it relies on to live instead. You ask if there is enough to eat and drink. You ask if there is a safe place to sleep. Is there enough here to survive?"
A disarmingly open piece of writing, this moving personal essaytells the story of the time CJ Hauser called off her engagement and joined an expedition to study the whooping crane in Texas. Encountering a parallel between a Japanese folk tale, the crane expedition, and the dynamic of her former relationship, the writer poignantly reflects on the differences between thriving and just getting by. This essay is particularly effective at charting the arc of the writer's personality, as it weaves multiple elements together to reach a moment of clarity.  
"The feeling of something coming true, or of something speaking to you through the cards, is probably the hardest part of reading the Tarot. You read it because you want contact with something greater than yourself and you have questions, and you want the cards to answer you. The problem comes when they do." (from 'The Querent')
This collection meditates on a variety of topics close to Chee: grief, coming of age, metaphysics, personal growth, and the act of writing itself. In all of these, the reader trusts Chee's writing, and feels at home in the presence of a confident, unpretentious, and wise voice. Even if you don't think you're interested in the subject at hand (e.g. the Tarot cards in the example above), this book will help you become a better writer by inviting you into the company of a careful and precise writer. 
"These images, though, aren't meant to be about me. They're meant to represent a cyclist on the landscape, anybody — you, perhaps."
Roff Smith's gorgeous photo essay for the NYT is testament to the power of creatively combining visuals with text. Here, photographs of Smith atop a bike are far from simply ornamental. They're integral to the ruminative mood of this essay, as essential as the writing. Though Smith places his work at the crosscurrents of various aesthetic influences (like the painter Edward Hopper), what stands out the most in this taciturn, thoughtful piece of writing is his sudden use of the second person to address the reader directly. Suddenly, the writer steps out of the body of the essay and makes eye contact with the reader. The reader is now part of the story as a second character finally entering the picture.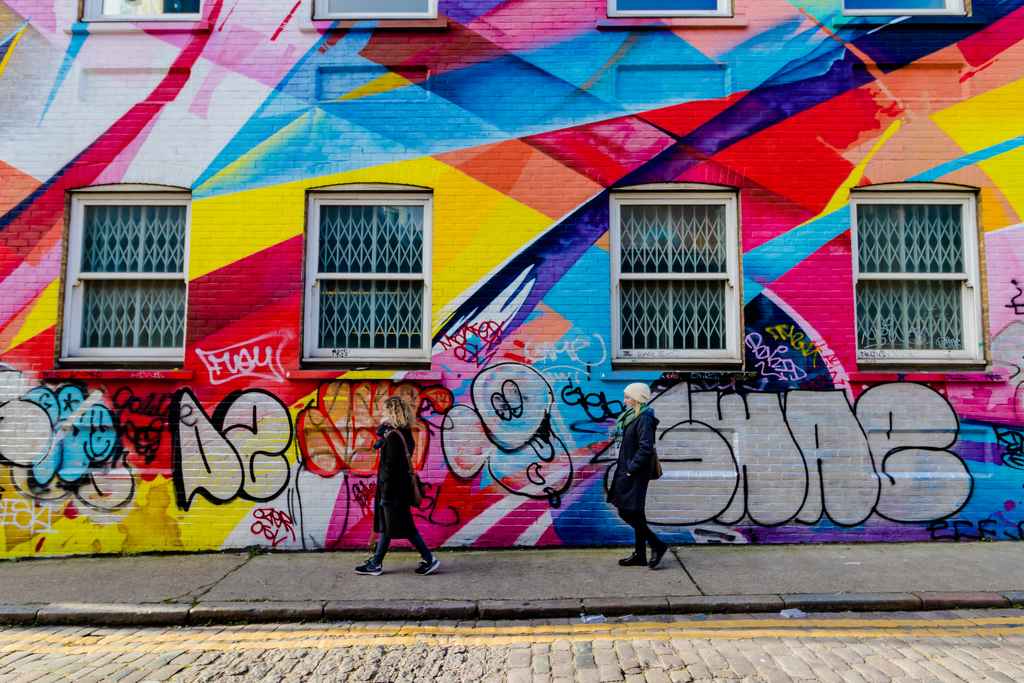 "Walking in London is when I feel most certain. I know the fastest routes, the most scenic streets, the alleyways that circumvent rows of busy shops, the quickest walk to a cinema or museum where you can sneak into the toilets with ease. [...] When I moved to London my friend, Tom, said "walk!, it's less like islands that way." I took it to heart and I walked and walked and the veins and ventricles of this city joined up and I drifted down them. I walk with purpose."
This magical illustrated essay is an extract from a longer work published as Walking Distance. Reflective and fluid, the reading experience here resembles the fleeting passage of thoughts during the act of walking itself. Lizzy Stewart finds poetry and creativity in the ordinariness of a walk, and by metaphorically associating it with veins and ventricles, she makes it clear that walking is an organic process that is integral to living in a city — and the city itself is a living, breathing thing. 
'"Is it true you don't have desks?" your grandmother will ask. You will nod again and crack open a can of Country Time Lemonade. "My stars," she will say, "it must be so wonderful to not have a traditional office and instead share a bistro-esque coworking space."'
Satire and comedy make up a whole subgenre of creative writing, and humor websites like McSweeney's Internet Tendency and The Onion are some of the web's biggest champions of giggle-inducing comic writing. This particular example finds humor in the divide between traditional family expectations and contemporary, 'trendy' work cultures. (This hilariously manifests in such modern marketing slang/jargon as "bistro-esque coworking space," "hottest up-and-coming disruptors," "squads," and "branded content audience strategy".) Sprinkled with a substantial dose of a desperate need for your family's approval, this witty piece successfully contrasts home and work life for modern professionals.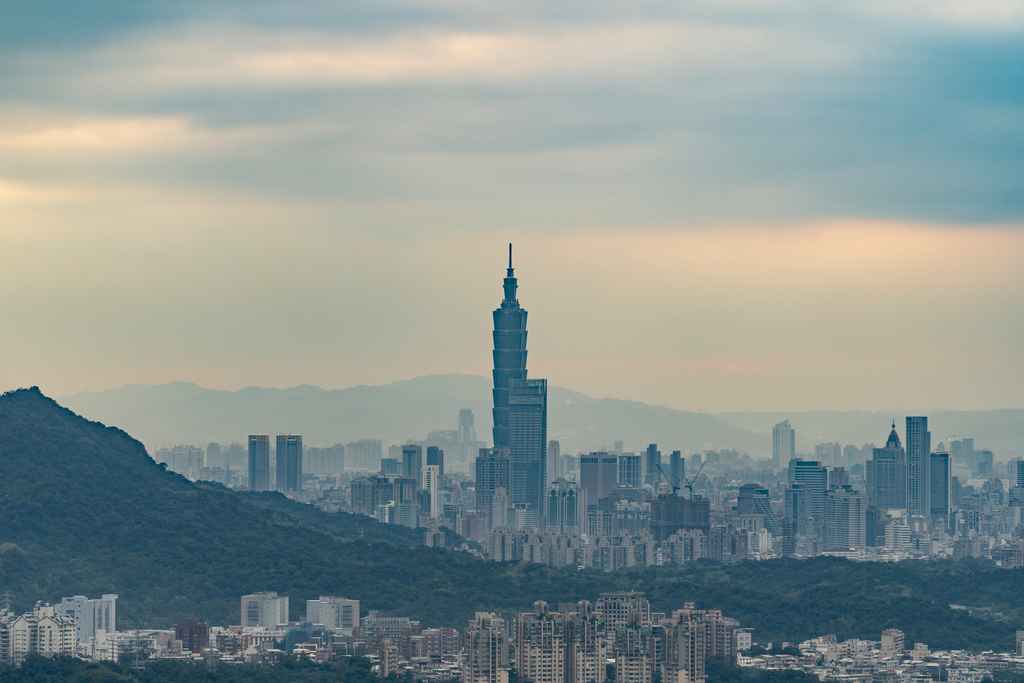 "Hunched over on short stools, we dined al fresco on a rooftop adjacent to Daan Forest Park and joyfully shared slabs of boiled stinky tofu – mildly putrid, porous, and soaked in chili oil ('the best stinky tofu I've had,' someone remarked) – crispy deep-fried oyster mushrooms dressed in white pepper, and grilled salmon brushed with a sweet and savoury miso glaze."
Food writing doesn't just involve writing recipes and headnotes: there's a whole host of food writers out there who are using cuisine as a starting point to discuss wider issues about our cultures. Food is often strongly linked to our sense of identity and heritage, and essays like Clarissa Wei's contribution to Vittles grapplewith the way food becomes a direct link to the diaspora's cultural background. With its lush and affectionate descriptions of dishes, 'Revenge Eating in Taipei' is a perfect example of how you can write about food in a creative, emotionally resonant way.
23. 'Not a Foodie' by Hilary Fitzgerald Campbell (Electric Literature)
"I'm not a foodie, I never have been, and I know, in my heart, I never will be."
This hilarious graphic narrative by Hilary Fitzgerald Campbell sits at the opposite end of the spectrum when it comes to appreciating food: highlighting what the narrator sees as an unbearable social obsession with food, this comic takes a hilarious stand against the importance of food. From the writer's courageous thesis ("I think there are more exciting things to talk about, and focus on in life, than what's for dinner.") to the amusing appearances of family members and the narrator's partner, 'Not a Foodie' demonstrates that even a seemingly mundane pet peeve can be approached creatively.
"Death, so familiar to me in my work, was now paying a personal visit. Here we were, finally face-to-face, and yet nothing about it seemed recognizable. Standing at the crossroads where I should have been able to see and follow the footprints of the countless patients I had treated over the years, I saw instead only a blank, a harsh, vacant, gleaming white desert, as if a sandstorm had erased all trace of familiarity."
When Breath Becomes Air is an affecting example of creative nonfiction: it's the memoir of surgeon Paul Kalanithi, written after his diagnosis with a terminal illness. Devoid of sentimentality, Kalanithi chronicles coming to terms with this news as a 36-year-old new father. Though he touches on subjects as serious and broad as mortality and the meaning of life, the author's voice here remains candid and warm, as he invites the reader along on his last journey.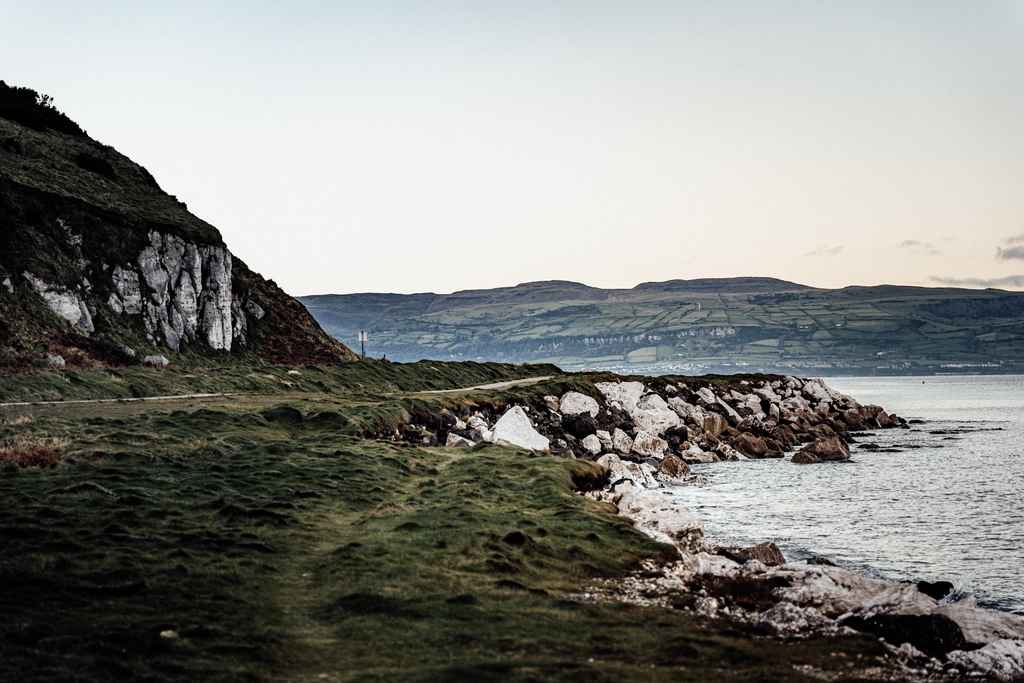 "I find it fascinating that silver Y fur can confuse the sonar readings of bats, and even when they are predated they can escape, leaving the bat with a mouthful of scales. And here we all are, the McAnultys congregated in worship of these tiny migrants. Soon they will make the journey to their birthplace, silver stars crossing land and sea to North Africa."
Dara McAnulty, a 15-year-old with autism spectrum disorder, wrote this memoir to share how the woods of Northern Ireland provided him a sanctuary from the bullying he faced. A reminder of the power of being in nature, this book is an opportunity to spend time with a young mind whose deep attunement to the natural world adds to the magic of the experience. 
---
We hope this list inspires you with your own writing — if there's one thing you take away from this post, let it be that there is no limit to what you can write about or how you can write about it. 
In the next part of this guide, we'll drill down into the fascinating world of creative nonfiction.