Last updated on May 12, 2021
What is Creative Nonfiction? Memoirs, Literary Journalism, and More!
From viral essays to acclaimed biographies, creative nonfiction is one of the fastest-growing literary genres — even if its name sounds like a contradiction in terms. Called CNF for short, this rich and capacious form marries the elegance of poetry with the rigor of reportage, recalling the famous Keats quote:
Beauty is truth, truth beauty,—that is all
Ye know on earth, and all ye need to know.
Want to know more? Welcome to Creative Nonfiction 101! In this post, we'll walk you through the ins and outs of the genre and its major subcategories —  all fleshed out with examples of the best creative nonfiction books on the market. And for those tempted to try their hand at the genre, we cap it all off with simple but powerful tips for crafting compelling CNF of your own. 
What is creative nonfiction?
Creative nonfiction is a genre of creative writing that treats factual material in a literary manner. It applies techniques drawn from literary fiction and poetry to content that might be at home in a magazine or textbook. Also known as literary nonfiction, narrative nonfiction, and verfabula, it's both stylish and accurate. At its very best, CNF marries the technical virtuosity of a well-crafted novel with the fact-checked rigor of reporting.
For a definition of creative nonfiction that's a little more, well, creative, listen to Lee Gutkind, one of the genre's best-known practitioners and advocates. He describes the genre as "true stories well told". Gutkind would know: he virtually pioneered CNF, founding the first magazine dedicated entirely to it and presiding over creative nonfiction MFA programs that helped bring it into the literary mainstream.
As Gutkind's definition emphasizes, CNF is all about storytelling. Bookworms turn to it for the same reasons they pick up fiction: they want to be entertained. Now, entertainment doesn't have mean "blockbuster" or "beach read way," all accessible thrills and comforting clichés. After all, a great novel can set your mind racing, break your heart, or change how you view the world, like a pair of lenses snapping your eyes into focus.
The point is, readers turn to CNF for enjoyment. They don't consume it primarily for information — although you can learn a lot from reading it.
Creative nonfiction genres and forms
By now, you should have a sense of how this genre can be both creative and nonfictional: it stands on the twin pillars of high style and unimpeachable truth. But as a literary form, it's incredibly capacious, making it a little hard to pin down. After all, the label encompasses works from food writing to science blogs, and ranges from Ron Chernow's biography of Alexander Hamilton — the inspiration for the hit musical — to Natalie Beach's viral essay on her toxic friendship with the Instagram influencer Caroline Calloway. It can be as long as a book, or short enough to fit on the back of a cereal box.
Now, let's take a look at some of the most common types of creative nonfiction — and some of the best examples of each category. This isn't an exhaustive list of every subgenre under the CNF umbrella (there are plenty more nonfiction genres), but it will help you identify and understand what creative nonfiction has to offer.
Memoirs
This nonfiction genre carries a patina of commercialism, which tarnishes it in some writers' eyes. Think of the word "memoir," and what comes to mind? Ghostwritten celebrity tell-alls lining the shelves of airport bookstores or lurid accounts of abuse and addiction topping the bestseller lists. Most damning of all, rom-com icons keep getting tapped to star in blockbuster adaptations of someone's journey of self-discovery in the Global South.
It's true that this space is a little overcrowded, and the memoirists that make it big — big enough for Julia Roberts to play them, that is — often season their life stories with a heavy dose of sensationalism. But that doesn't mean the genre is full of pulpy dreck. Plenty of memoirists have elevated the genre through their deft storytelling and thoughtful reflection.
Examples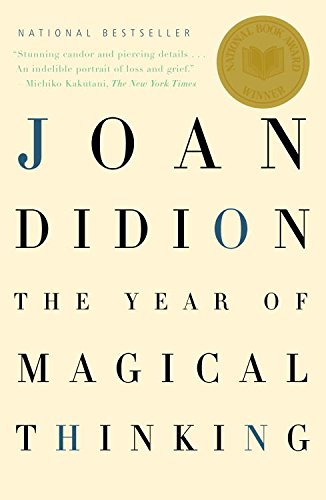 The Year of Magical Thinking by Joan Didion. This meditation on mourning is at once cerebral and heartrending, as Didion interweaves her own experience of widowhood with research on the nature of grief. The result is the definitive exploration of loss — and one of The Guardian's 100 best books of the 21st century.
The Collected Schizophrenias by Esmé Weijun Wang. Mental illness memoirs have been a virtual cottage industry since the '90s, when books like Prozac Nation and Girl, Interrupted became household names — and box-office hits. Wang's subtle, incisive look at her own experience with schizoaffective disorder brings this well-worn genre to new, insightful heights, making it one of the best books of 2019.
Personal essays
Personal essays condense the first-person focus and intimate scope of the memoir into a smaller, tighter package. As a result, they tend to be more restricted in scope — tunneling down into a single theme or narrative strand within the vast library of the author's personal experience.
Like its long-form equivalent, the personal essay has had to contend with a reputation for clumsy confessionals and cheap sensationalism. Just think of the clickbaity personal essay boom from the late aughts, which saw young, inexperienced internet writers — mostly women — go viral for baring their darkest secrets online.
Still, as with their full-length counterparts, personal essays have a lot to offer writers hoping to learn the art of telling the truth as a mesmerizing story. The internet is full of eloquent, incisive examples of such work. But there are also numerous essay collections worth digging into as well.
Examples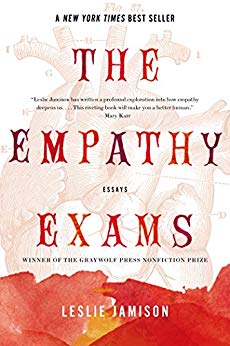 The Empathy Exams by Leslie Jamison. This widely acclaimed collection tackles big ideas (Why is pain so often performed? Can empathy be put to harmful use?) by grounding them in the personal. Whether she's talking about the justice system or reality TV, Jamison writes with both vulnerability and poise, using her own lived experience as a jumping-off point for thinking deeply about the nature of empathy itself.
Me Talk Pretty One Day by David Sedaris. Sedaris's witty essays are a masterclass in voice. You'll find yourself clutching your sides on the first read-through, only to go back and figure out how he got you to laugh so hard. This collection proves that personal essays don't have to trade in misery and sensationalism to hit hard — humor can be just as powerful when it comes to forging a connection with your reader.
Biographies
Biographies can be monumental works of historical scholarship, written in the dense, chalk-dusted prose of the academy and filled with painstaking endnotes in Latin and Greek. They can also be narratives so captivating they border on literary necromancy, bringing long-dead luminaries to life more vividly than Keira Knightley in a hoop skirt and stays.
Of course, rigorous accuracy doesn't mean you have to write in a sleep-inducing style. The best biographies stand on a bedrock of careful scholarship. But they also interpret their evidence with imagination and present it in the form of a story, brandishing a novelist's skill for plot and characterization to make their subjects feel as real as your next-door neighbor.
Examples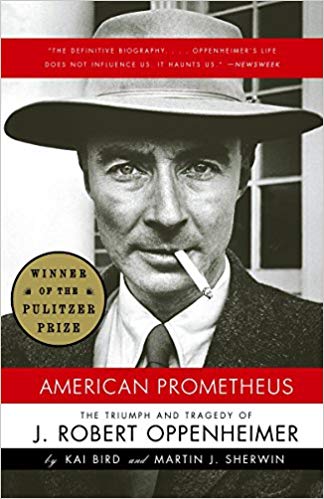 American Prometheus by Kai Bird and Martin J. Sherwin. This erudite — but eminently readable — biography shows you just how to render a larger-than-life historical figure on a human scale. It follows J. Robert Oppenheimer, the father of the atomic bomb, from his childhood as a bashful dreamer to his attempts, late in life, to grapple with the violence of his legacy.
The Immortal Life of Henrietta Lacks by Rebecca Skloot. Exhaustively researched and lively in style, this unconventional biography turns its gaze on a different kind of scientific hero: not an intrepid researcher, but a woman whose genetic material saved countless lives — all without her knowledge or consent. A poor black farmer from the American South, Henrietta Lacks died in 1951, but her cells live on, harvested from her cervix during cancer treatment, live on, used as fodder for scientific research. Skloot delves into all the issues at play in her remarkable story, from racism and poverty to medical ethics.
Literary criticism
Like "biography," the very term "literary criticism" can conjure up something tweedy and dull: more suitable for a grad school syllabus than a civilian bookworm's must-read list. But not all works of lit-crit read like jargon-laden dissertations — some of them are as engrossing as the books they analyze blurring the lines between literary criticism and literature, period.
Many of the sharpest critics are also poets and poetry editors, novelists, and short story writers themselves, giving them deep awareness of literary technique and the ability to express their insights with elegance and flair. Delving into their work can feel profoundly intimate: you're invited to share in their experience as a reader — just about the most private experience there is.
Examples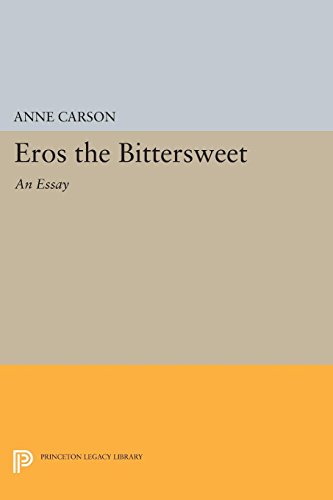 Eros the Bittersweet by Anne Carson. A poet and translator known for her scintillating, knife-sharp verse, Carson lavishes all her facility for language on this examination of erotic love in literature and philosophy, from Sappho to Plato. The resulting criticism is as gorgeous as the poetry it critiques.
Passions of the Mind by A.S. Byatt. A renowned novelist, Byatt snagged a Booker for her brainy historical romance, Possession. In this beautiful essay collection, however, she shows off her considerable skills as a literary critic, writing with insight and, of course, passion on writers from Toni Morrison to Sylvia Plath. She interweaves her analysis with discussions of her own approach to craft, making this collection especially valuable to writers.
Literary journalism
Maybe you've already got a taste for "longform," the kind of nonfiction you find on outlets like Longreads and Narratively — it's rich in both intoxicating, real-life details and literary intrigue. If so, then you're a fan of literary journalism. Also known as narrative journalism or reported essays, this category encompasses subgenres like travel writing, science writing, food writing, and even true crime. But all of it combines journalistic integrity with haute-literary attention to crafting scenes and communicating themes.
Reporters are generally expected to remain objective, taking a birds-eye view of breaking stories as they unfold. But literary journalists are allowed to make room in their writing for their own perspectives: they immerse themselves in the very action they recount. Think of them as both characters and narrators — but every word they write is true.
Examples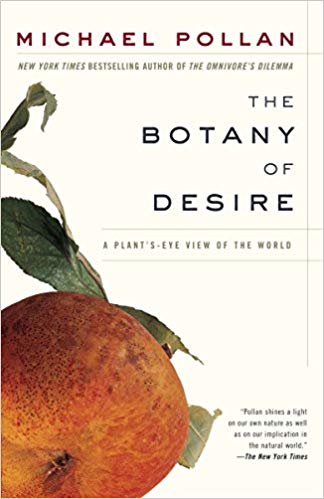 The Botany of Desire: A Plant's-Eye View of the World by Michael Pollan. A masterclass in literary journalism, The Body of Desire sits at the intersection of food writing and science writing. It also helped establish Pollan as the expert on all things culinary. Though it purports to offer a "plant's-eye view of the world," it's as much about human desires as it is about the natural world.
Trick Mirror: Reflections on Self-Delusion by Jia Tolentino. A Jezebel alum and New Yorker mainstay, Tolentino is one of the most insightful internet writers in the game, turning out addictive hits on all things pop culture — all without sacrificing strong analysis and original thought. No wonder she's been called the millennial Joan Didion. The pieces collected in Trick Mirror show Tolentino at her best, tackling hot topics like scammer culture and online virtue signaling with her characteristic wit.
Pssst — if you're a student who enjoys writing creative nonfiction, why not look for writing scholarships where you can submit your work?
How to write creative nonfiction
Once you've had a chance to read some of the CNF greats, you might find yourself wanting to try your hand at the genre. If you don't feel up to powering through a book-length memoir right away, we recommend testing the waters with a shorter piece. You can find plenty of creative nonfiction magazines interested in publishing top-notch work in our list of literary magazines. So if you end up crafting an essay you're proud of, you can send it out into the world.
Whether you're writing 300 pages on your most shadowy secrets or 300 words on an obscure species of deer, we've got three simple tips to help you make your CNF as compelling as possible.
1. Do your research 🔬
The nature of this research depends on the type of CNF you're writing. But no matter what form it takes, it's important to do it. After all, you can't just make things up. Literary journalists have sources to interview, while biographers can list out some books to read and archives to visit. But even memoirists aren't exempt. After all, the last thing you need is a literary scandal à la James Frey's A Million Little Pieces, wherein you're exposed as a fabulist to all your readers.
Even if you're not actively trying to pull the wool over anyone's eyes — unlike Frey — it's important to keep in mind that, well, minds are imperfect. Even the most brilliant brains will confabulate false details and leak memories, like water through a sieve.
Of course, it's possible to thematize the unreliability of memory. But you should still try to fact-check yourself as you go. Verify anything that can be verified through external sources, from the population of your childhood hometown to your great-aunt's maiden name.
2. Map out your structure 🗺️
Like novelists and short story authors, writers working in this genre tend to organize their material into scenes. Instead of subjecting the reader to a monotonous barrage of facts, they abide by the age-old rule of "show, don't tell." You'll find CNF masters artfully arranging the truths behind their work into engaging set-pieces, each rife with rising tension and suffused with theme.
That means that, as a CNF writer, you'd do well to outline the story you're trying to tell, just like a novelist wrangling a fictional plot. Give some thought to the scenes you're interested in including, and plan out how they fit together.
3. Polish your prose 💎
By now, you've made sure you've got all the facts, and your story capable of withstanding the most hostile cross-examination if, for some reason, you're dragged onto the witness stand. Not only that, you've organized your material into a coherent, streamlined story. Every scene is fragrant with emotion, and they flow together with the inexorable pace of a Greek drama.
Now, it's time to put the "creative" in creative nonfiction. Focus on your language, and make sure you've crafted every sentence with care. Go through your metaphors to ensure they're both original and apt. Then read every paragraph out loud to see if they strike the right rhythm in the ear. When you're done going through your manuscript, you may even want to find a professional nonfiction editor to give it an extra sheen.
You've written a powerful story — now it's on you to make sure your style does it justice.
---
For the next post in this series, we've listed our favorite examples of creative writing to showcase the sheer range of this kind of writing. Go ahead and take a look!