Last updated on Jun 09, 2022
What is Creative Nonfiction? The Unputdownable Truth
Creative nonfiction is a genre of creative writing that approaches factual information in a literary way. This type of writing applies techniques drawn from literary fiction and poetry to material that might be at home in a magazine or textbook, combining the craftsmanship of a novel with the rigor of journalism. 
Popular examples of creative nonfiction include:
The Year of Magical Thinking by Joan Didion
The Collected Schizophrenias by Esmé Weijun Wang
The Empathy Exams by Leslie Jamison
Me Talk Pretty One Day by David Sedaris
American Prometheus by Kai Bird and Martin J. Sherwin
The Immortal Life of Henrietta Lacks by Rebecca Skloot
Translating Myself and Others by Jhumpa Lahiri
The Madwoman in the Attic by Sandra M. Gilbert and Susan Gubar
As you can see, creative nonfiction can take many different forms, each with its own rules and conventions. To help you understand the sheer breadth of this category, let's look at the five most common types of creative nonfiction.
Memoirs about extraordinary experiences
Humans love reading about other people's lives — like in first-person written memoirs, which allow you to get inside another person's mind and learn from their wisdom. Unlike autobiographies, memoirs can focus on a single experience or moment instead of chronicling the writers' life from birth onward.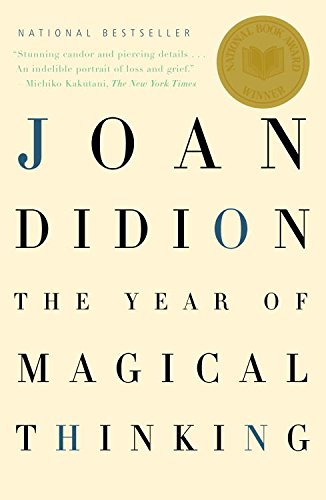 For that reason, memoirs tend to focus on one core theme and, at least the best ones, present a clear narrative arc like you would expect from a novel. Sometimes, the writer's experiences are told in parallel with further research on this theme: Joan Didion's The Year of Magical Thinking, for example, interweaves the author's experience of widowhood with sociological research on grief. The result is the definitive exploration of loss — and a stellar example of creative nonfiction done well.
📚 Looking for reading recommendations? Check out our list of the best memoirs of the last century.
Another great memoir example would be Esmé Weijun Wang's The Collected Schizophrenias, which takes a subtle, incisive look at life with schizoaffective disorder, and shows how creative nonfiction can approach a topic as widely discussed as mental health from a personal, insightful perspective.
Tip: Structure your experiences into a story
If you're writing your own memoir, remember that a solid structure is going to be crucial in helping you communicate your story. You don't need to break your back fitting your experiences into something as prescriptive as the Hero's Journey structure — you just have to understand what the story is so you can pick which moments or anecdotes to include, rather than sharing every fondly remembered experience you've had.
If your story is full of twists and turns, reading about the Fichtean curve could be helpful — or if it's a tragic story, study the classic tragedy structure, Freytag's pyramid. If you have a lot of events to relate, try writing them out on flashcards, and experimenting with their order until you feel the narrative holds together.
💡 For more memoir-planning tips, head over to our post on outlining memoirs.
Of course, writing a memoir isn't the only form of creative nonfiction that lets you tap into your personal life — especially if there's something more explicit you want to say about the world at large… which brings us onto our next section.
Personal essays with a bigger message
Personal essays condense the first-person focus and intimacy of the memoir into a tighter package — tunneling down into a specific aspect of a theme or narrative strand within the author's personal experience.
Often involving some element of journalistic research, personal essays can provide examples or relevant information that comes from outside the writer's own experience. This can take the form of other people's voices quoted in the essay, or facts and stats. By combining lived experiences with external material, personal essay writers can reach toward a bigger message, telling readers something about human behavior or society instead of just letting them know the writer better.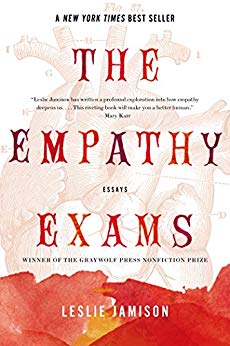 Take Leslie Jamison's The Empathy Exams, for example. This widely acclaimed collection tackles big questions (Why is pain so often performed? Can empathy be "bad"?) by grounding them in the personal. Whether she's talking about the justice system or reality TV, Jamison writes with both vulnerability and poise, using her lived experience as a jumping-off point for exploring the nature of empathy itself.
Wondering how you do the above without losing your individuality? David Sedaris' Me Talk Pretty One Day anthology can show you — its witty essays are a masterclass in voice. You'll find yourself clutching your sides on the first read-through, only to go back and figure out how he got you to laugh so hard. This collection proves that personal essays don't have to be gravely serious or sensationalist to hit hard — humor can be just as powerful when it comes to forging a connection with your reader.
Tip: Engage with external elements for a satisfying arc
Including external perspectives, as we've just discussed above, will help shape your essay, making it meaningful to other people and giving your narrative an arc. 
Ultimately, you may be writing about yourself, but readers can read what they want into it. In a personal narrative, they're looking for interesting insights or realizations they can apply to their own understanding of their lives or the world — so don't lose sight of that. As the subject of the essay, you are not so much the topic as the vehicle for furthering a conversation.
You can use external elements (facts, stats, a cultural phenomenon, or a work of art) to show an element of change — often, there are three clear stages in an essay:
Initial state 
Encounter with something external
New, changed state, and conclusions
If you need an example, check out CJ Hauser's The Crane Wife in the Paris Review. 
🎵
Tell us about your book, and we'll give you a writing playlist
It'll only take a minute!
Had enough of writing about your own life? Let's look at a form of creative nonfiction that allows you to get outside of yourself.
Biographies that take a unique approach
Biographies are the chronicle of a human life, from birth to the present or, sometimes, their demise. Because they're not written by the subjects themselves (as memoirs are), biographical nonfiction requires careful research. If you plan to write one, do everything in your power to verify historical facts, and interview the subject's family, friends, and acquaintances when possible.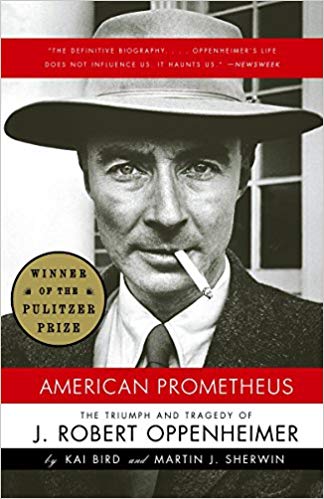 Alongside the need for you to present the truth is a duty to interpret that evidence with imagination and present it in the form of a story. Demonstrating a novelist's skill for plot and characterization, Kai Bird and Martin J. Sherwin's American Prometheus is a great example of creative nonfiction that develops a character right in front of the readers' eyes: it follows J. Robert Oppenheimer from his bashful childhood to his role as the father of the atomic bomb, all the way to his later attempts to reckon with his violent legacy.
A more unconventional approach to biography writing is Rebecca Skloot's The Immortal Life of Henrietta Lacks, which turns its gaze on a different kind of scientific hero: not a researcher, but a woman whose genetic material saved countless lives — all without her knowledge or consent. A poor Black farmer from the American South, Henrietta Lacks died in 1951, but her cells, harvested during cancer treatment, are still used as test subjects for scientific research. Skloot delves into all the issues at play in her remarkable story, from racism and poverty to medical ethics. 
📚 For more examples of world-widening, eye-opening biographies, check out our list of the 30 best biographies of all time.
Free course: Character Development
Create fascinating characters that your readers will love... or love to hate! Get started now.
Tip: Research everything, even mundane details
Biographers are expected to undertake academic-grade research before they put pen to paper. You will, of course, read any existing biographies on the person you're writing about, and visit any archives containing relevant material. If you're lucky, there'll be people you can interview who knew them — but even if there aren't, what's going to make your biography stand out is paying attention to details, even if they seem mundane at first.
Of course, no one cares which brand of slippers a former US President wore — gossip is not what we're talking about. But if you discover that they took a long, silent walk every single morning, that's a granular detail you could include to give your readers a sense of the weight they carried every day. These smaller details add up to a realistic portrait of a living, breathing human being.
But creative nonfiction isn't just writing about yourself or other people. Writing about art is also an art, as we'll see below.
Literary criticism with something to say
Literary criticism is often associated with dull, jargon-laden college dissertations — but it can be a wonderfully rewarding form that blurs the lines between literary criticism and literature. When tackled by a deft writer, a literary critique can be just as engrossing as the books it analyzes.
Many of the sharpest literary critics are also poets, poetry editors, novelists, or short story writers, with first-hand awareness of literary techniques and the ability to express their insights with elegance and flair. Though literary criticism sounds highly theoretical, it can be profoundly intimate: you're invited to share in someone's experience as a reader or writer — just about the most private experience there is.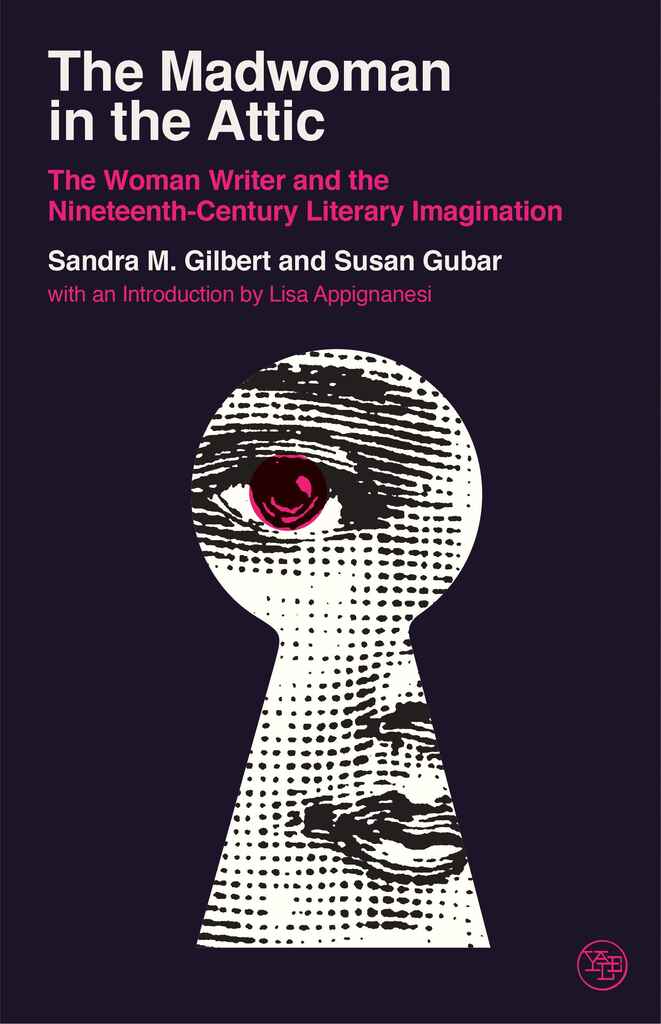 Take The Madwoman in the Attic by Sandra M. Gilbert and Susan Gubar, a seminal work approaching Victorian literature from a feminist perspective. Written as a conversation between two friends and academics, this brilliant book reads like an intellectual brainstorming session in a casual dining venue. Highly original, accessible, and not suffering from the morose gravitas academia is often associated with, this text is a fantastic example of creative nonfiction.
An equally intriguing kind of literary criticism can be encountered in Jhumpa Lahiri's Translating Myself and Others. Broadly a book about the art of literary translation, its essays are rooted in Lahiri's own linguistic restlessness, moving between her native English and Bengali to Italian, as she learns to translate across language boundaries.
Tip: Remember to put the "creative" in creative nonfiction
Literary criticism may be a serious undertaking, but unless you're trying to pitch an academic journal, you'll need to be mindful of academic jargon and convoluted sentence structure. Don't forget that the point of popular literary criticism is to make ideas accessible to readers who aren't necessarily academics, introducing them to new ways of looking at anything they read. 
If you're not feeling confident, a professional nonfiction editor could help you confirm you've hit the right stylistic balance.
Give your book the help it deserves
The best editors, designers, and book marketers are on Reedsy. Sign up for free and meet them.
Learn how Reedsy can help you craft a beautiful book.
Not interested in writing about art? Serious writing can be about all things, as any literary journalist would tell you.  
Journalism with novelistic elements
Unlike news reporters, literary journalists can make room for their own perspectives: immersing themselves in the very action they recount. Think of them as both characters and narrators — but every word they write is true.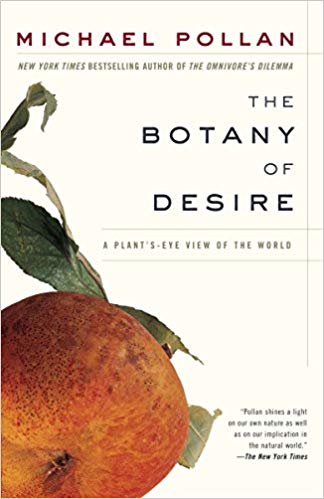 If you're looking for an example of literary journalism that tells a great story, look no further than Michael Pollan's The Body of Desire: A Plant's-Eye View of the World, which sits at the intersection of food writing and popular science. Though it purports to offer a "plant's-eye view of the world," it's as much about human desires as it is about the natural world.
Another great example is Trick Mirror: Reflections on Self-Delusion by Jia Tolentino, one of the most insightful internet writers in the game. The pieces in this collection examine topics like scammer culture and online virtue-signaling through a sociological lens. Written with Tolentino's characteristic wit, the book ultimately does more than educate readers: it ends up showing you a whole new way to think about modern life.
Tip: Acknowledge your biases
You may have more room for your own perspective within literary journalism, but with this power comes great responsibility. Your responsibilities toward the reader remain the same as that of a journalist: you must, whenever possible, acknowledge your own biases or conflicts of interest, as well as any limitations on your research. 
Is creative nonfiction looking a little bit clearer now? You can try your hand at the genre, or head to the next post in this guide and discover online classes where you can hone you skills at creative writing.