Last updated on Feb 20, 2023
Creative Nonfiction: How to Spin Facts into Narrative Gold
Creative nonfiction is a genre of creative writing that approaches factual information in a literary way. This type of writing applies techniques drawn from literary fiction and poetry to material that might be at home in a magazine or textbook, combining the craftsmanship of a novel with the rigor of journalism. 
Here are some popular examples of creative nonfiction:
The Collected Schizophrenias by Esmé Weijun Wang
Intimations by Zadie Smith
Me Talk Pretty One Day by David Sedaris
The Immortal Life of Henrietta Lacks by Rebecca Skloot
Translating Myself and Others by Jhumpa Lahiri
The Madwoman in the Attic by Sandra M. Gilbert and Susan Gubar
I Know Why The Caged Bird Sings by Maya Angelou
Trick Mirror by Jia Tolentino
Creative nonfiction is not limited to novel-length writing, of course. Popular radio shows and podcasts like WBEZ's This American Life or Sarah Koenig's Serial also explore audio essays and documentary with a narrative approach, while personal essays like Nora Ephron's A Few Words About Breasts and Mariama Lockington's What A Black Woman Wishes Her Adoptive White Parents Knew also present fact with fiction-esque flair.
Writing short personal essays can be a great entry point to writing creative nonfiction. Think about a topic you would like to explore, perhaps borrowing from your own life, or a universal experience. Journal freely for five to ten minutes about the subject, and see what direction your creativity takes you in. These kinds of exercises will help you begin to approach reality in a more free flowing, literary way — a muscle you can use to build up to longer pieces of creative nonfiction.
If you think you'd like to bring your writerly prowess to nonfiction, here are our top tips for creating compelling creative nonfiction that's as readable as a novel, but as illuminating as a scholarly article.
Write a memoir focused on a singular experience
Humans love reading about other people's lives — like first-person memoirs, which allow you to get inside another person's mind and learn from their wisdom. Unlike autobiographies, memoirs can focus on a single experience or theme instead of chronicling the writers' life from birth onward.
For that reason, memoirs tend to focus on one core theme and—at least the best ones—present a clear narrative arc, like you would expect from a novel. This can be achieved by selecting a singular story from your life; a formative experience, or period of time, which is self-contained and can be marked by a beginning, a middle, and an end. 
When writing a memoir, you may also choose to share your experience in parallel with further research on this theme. By performing secondary research, you're able to bring added weight to your anecdotal evidence, and demonstrate the ways your own experience is reflective (or perhaps unique from) the wider whole.
Example: The Year of Magical Thinking by Joan Didion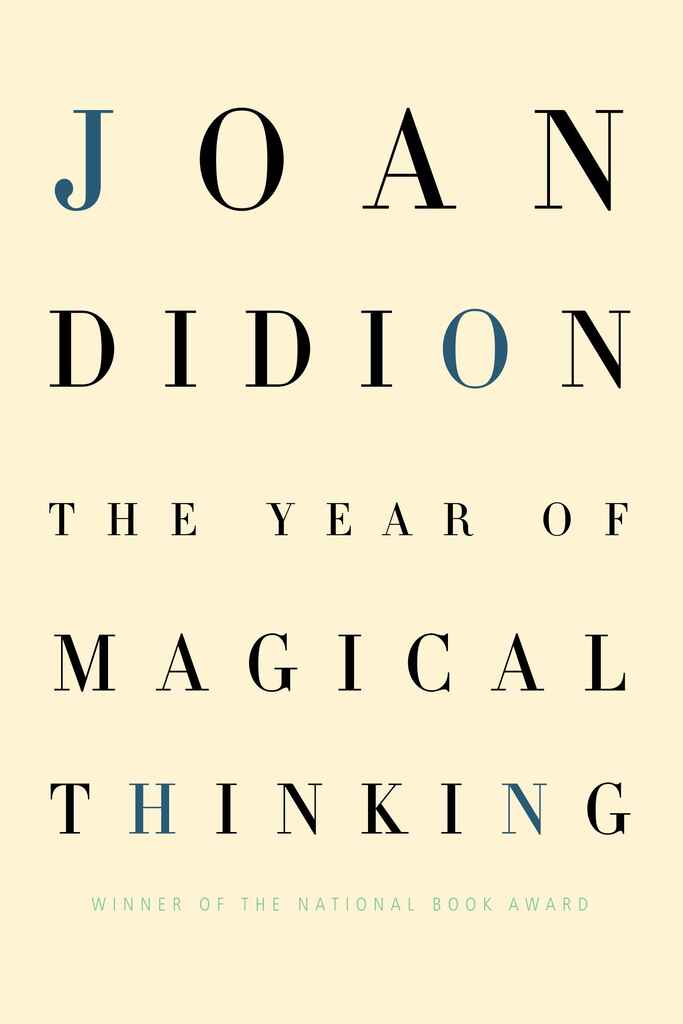 Joan Didion's The Year of Magical Thinking, for example, interweaves the author's experience of widowhood with sociological research on grief. Chronicling the year after her husband's unexpected death, and the simultaneous health struggles of their daughter, The Year of Magical Thinking is a poignant personal story, layered with universal insight into what it means to lose someone you love. The result is the definitive exploration of bereavement — and a stellar example of creative nonfiction done well.
📚 Looking for more reading recommendations? Check out our list of the best memoirs of the last century.
Tip: What you cut out is just as important as what you keep
When writing a memoir that is focused around a singular theme, it's important to be selective in what to include, and what to leave out. While broader details of your life may be helpful to provide context, remember to resist the impulse to include too much non-pertinent backstory. By only including what is most relevant, you are able to provide a more focused reader experience, and won't leave readers guessing what the significance of certain non-essential anecdotes will be.
💡 For more memoir-planning tips, head over to our post on outlining memoirs.
Of course, writing a memoir isn't the only form of creative nonfiction that lets you tap into your personal life — especially if there's something more explicit you want to say about the world at large… which brings us onto our next section.
Pen a personal essay that has something bigger to say
Personal essays condense the first-person focus and intimacy of a memoir into a tighter package — tunneling down into a specific aspect of a theme or narrative strand within the author's personal experience.
Often involving some element of journalistic research, personal essays can provide examples or relevant information that comes from outside the writer's own experience. This can take the form of other people's voices quoted in the essay, or facts and stats. By combining lived experiences with external material, personal essay writers can reach toward a bigger message, telling readers something about human behavior or society instead of just letting them know the writer better.
Example: The Empathy Exams by Leslie Jamison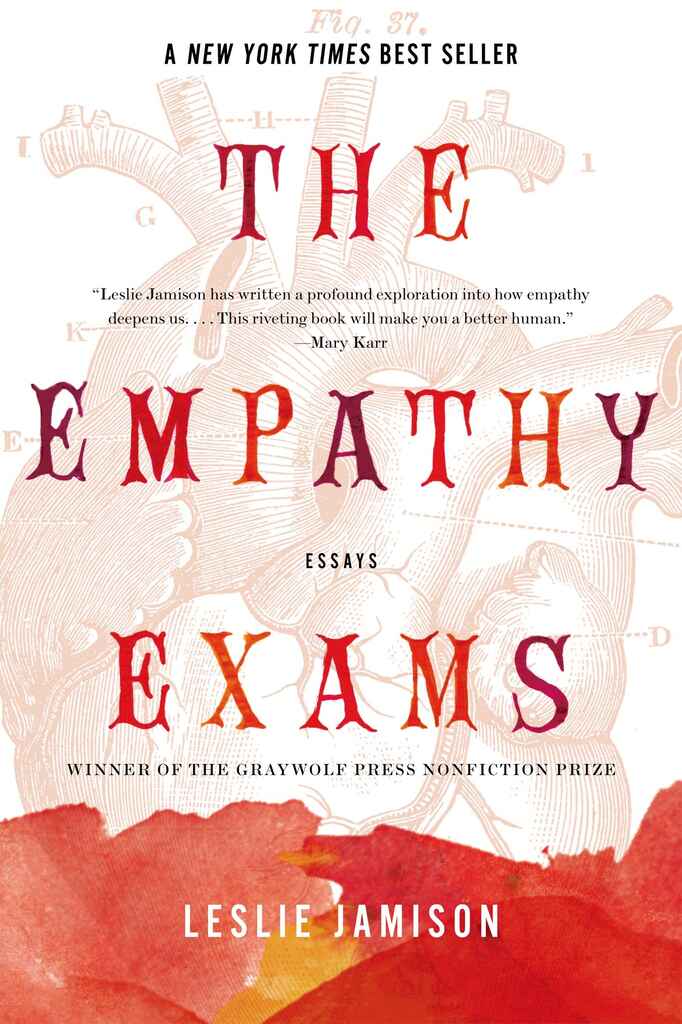 Leslie Jamison's widely acclaimed collection The Empathy Exams tackles big questions (Why is pain so often performed? Can empathy be "bad"?) by grounding them in the personal. While Jamison draws from her own experiences, both as a medical actor who was paid to imitate pain, and as a sufferer of her own ailments, she also reaches broader points about the world we live in within each of her essays.
Whether she's talking about the justice system or reality TV, Jamison writes with both vulnerability and poise, using her lived experience as a jumping-off point for exploring the nature of empathy itself.
Tip: Try to show change in how you feel about something
Including external perspectives, as we've just discussed above, will help shape your essay, making it meaningful to other people and giving your narrative an arc. 
Ultimately, you may be writing about yourself, but readers can read what they want into it. In a personal narrative, they're looking for interesting insights or realizations they can apply to their own understanding of their lives or the world — so don't lose sight of that. As the subject of the essay, you are not so much the topic as the vehicle for furthering a conversation.
Often, there are three clear stages in an essay:
Initial state 
Encounter with something external
New, changed state, and conclusions
By bringing readers through this journey with you, you can guide them to new outlooks and demonstrate how your story is still relevant to them.
Had enough of writing about your own life? Let's look at a form of creative nonfiction that allows you to get outside of yourself.
Tell a factual story as though it were a novel
The form of creative nonfiction that is perhaps closest to conventional nonfiction is literary journalism. Here, the stories are all fact, but they are presented with a creative flourish. While the stories being told might comfortably inhabit a newspaper or history book, they are presented with a sense of literary significance, and writers can make use of literary techniques and character-driven storytelling.
Unlike news reporters, literary journalists can make room for their own perspectives: immersing themselves in the very action they recount. Think of them as both characters and narrators — but every word they write is true. 
If you think literary journalism is up your street, think about the kinds of stories that capture your imagination the most, and what those stories have in common. Are they, at their core, character studies? Parables? An invitation to a new subculture you have never before experienced? Whatever piques your interest, immerse yourself.
Example: The Botany of Desire by Michael Pollan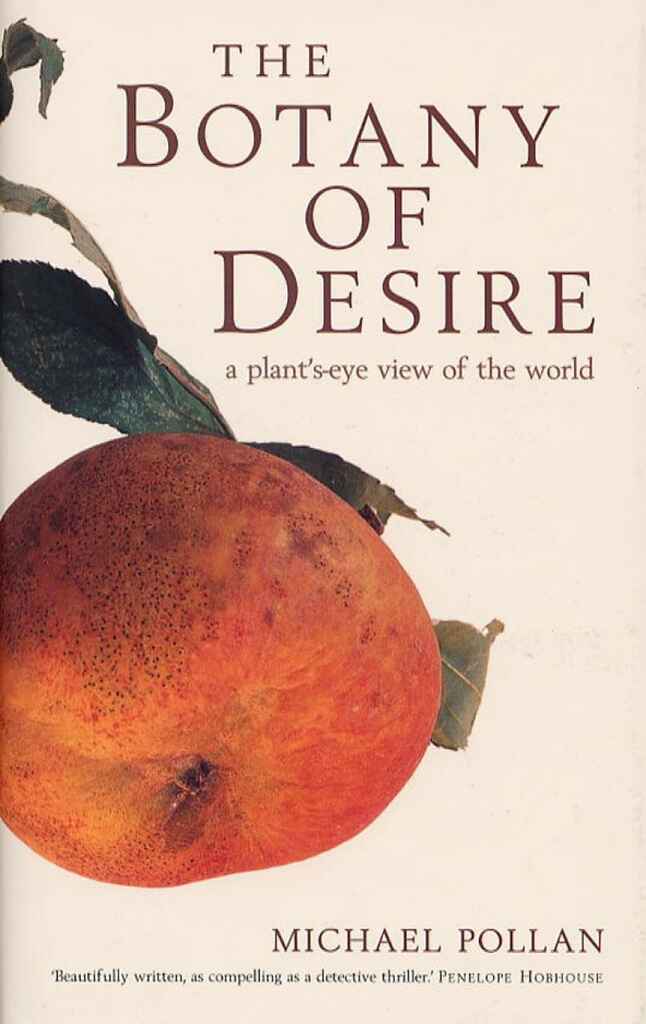 If you're looking for an example of literary journalism that tells a great story, look no further than Michael Pollan's The Botany of Desire: A Plant's-Eye View of the World, which sits at the intersection of food writing and popular science. Though it purports to offer a "plant's-eye view of the world," it's as much about human desires as it is about the natural world.
Through the history of four different plants and human's efforts to cultivate them, Pollan uses first-hand research as well as archival facts to explore how we attempt to domesticate nature for our own pleasure, and how these efforts can even have devastating consequences. Pollan is himself a character in the story, and makes what could be a remarkably dry topic accessible and engaging in the process.
Tip: Don't pretend that you're perfectly objective
You may have more room for your own perspective within literary journalism, but with this power comes great responsibility. Your responsibilities toward the reader remain the same as that of a journalist: you must, whenever possible, acknowledge your own biases or conflicts of interest, as well as any limitations on your research. 
Thankfully, the fact that literary journalism often involves a certain amount of immersion in the narrative — that is, the writer acknowledges their involvement in the process — you can touch on any potential biases explicitly, and make it clear that the story you're telling, while true to what you experienced, is grounded in your own personal perspective.
Approach a famous name with a unique approach 
Biographies are the chronicle of a human life, from birth to the present or, sometimes, their demise. Often, fact is stranger than fiction, and there is no shortage of fascinating figures from history to discover. As such, a biographical approach to creative nonfiction will leave you spoilt for choice in terms of subject matter.
Because they're not written by the subjects themselves (as memoirs are), biographical nonfiction requires careful research. If you plan to write one, do everything in your power to verify historical facts, and interview the subject's family, friends, and acquaintances when possible. Despite the necessity for candor, you're still welcome to approach biography in a literary way — a great creative biography is both truthful and beautifully written.
Example: American Prometheus by Kai Bird and Martin J. Sherwin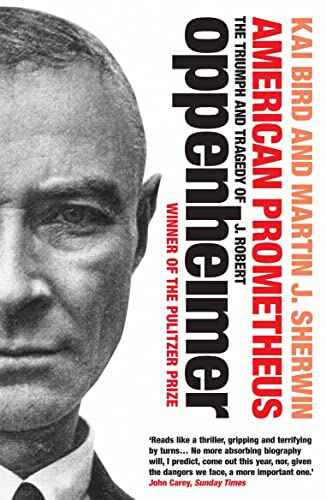 Alongside the need for you to present the truth is a duty to interpret that evidence with imagination, and present it in the form of a story. Demonstrating a novelist's skill for plot and characterization, Kai Bird and Martin J. Sherwin's American Prometheus is a great example of creative nonfiction that develops a character right in front of the readers' eyes.
American Prometheus follows J. Robert Oppenheimer from his bashful childhood to his role as the father of the atomic bomb, all the way to his later attempts to reckon with his violent legacy.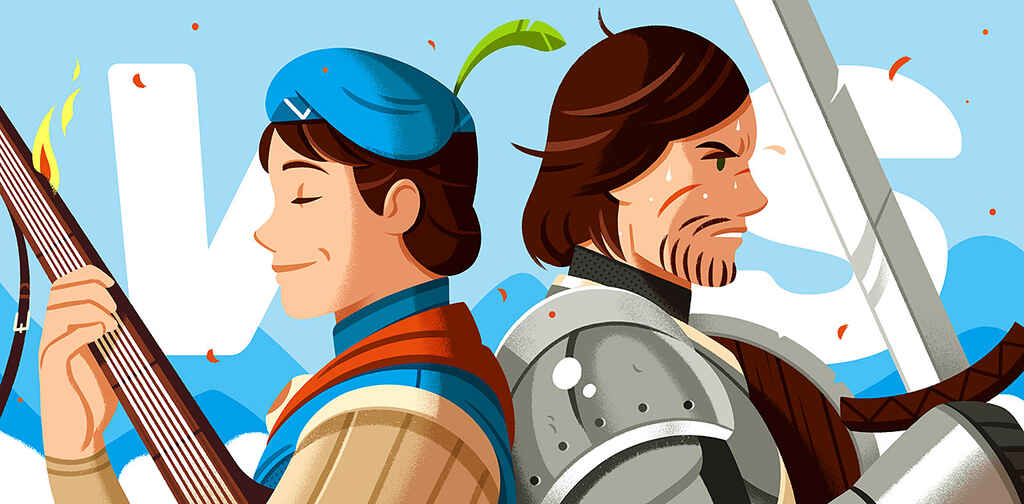 How to Develop Characters
In 10 days, learn to develop complex characters readers will love.
The biography tells a story that would fit comfortably in the pages of a tragic novel, but is grounded in historical research. Clocking in at a hefty 721 pages, American Prometheus distills an enormous volume of archival material, including letters, FBI files, and interviews into a remarkably readable volume. 
📚 For more examples of world-widening, eye-opening biographies, check out our list of the 30 best biographies of all time.
Tip: The good stuff lies in the mundane details
Biographers are expected to undertake academic-grade research before they put pen to paper. You will, of course, read any existing biographies on the person you're writing about, and visit any archives containing relevant material. If you're lucky, there'll be people you can interview who knew your subject personally — but even if there aren't, what's going to make your biography stand out is paying attention to details, even if they seem mundane at first.
Of course, no one cares which brand of slippers a former US President wore — gossip is not what we're talking about. But if you discover that they took a long, silent walk every single morning, that's a granular detail you could include to give your readers a sense of the weight they carried every day. These smaller details add up to a realistic portrait of a living, breathing human being.
But creative nonfiction isn't just writing about yourself or other people. Writing about art is also an art, as we'll see below.
Put your favorite writers through the wringer with literary criticism
Literary criticism is often associated with dull, jargon-laden college dissertations — but it can be a wonderfully rewarding form that blurs the lines between academia and literature itself. When tackled by a deft writer, a literary critique can be just as engrossing as the books it analyzes.
Many of the sharpest literary critics are also poets, poetry editors, novelists, or short story writers, with first-hand awareness of literary techniques and the ability to express their insights with elegance and flair. Though literary criticism sounds highly theoretical, it can be profoundly intimate: you're invited to share in someone's experience as a reader or writer — just about the most private experience there is.
Example: The Madwoman in the Attic by Sandra M. Gilbert and Susan Gubar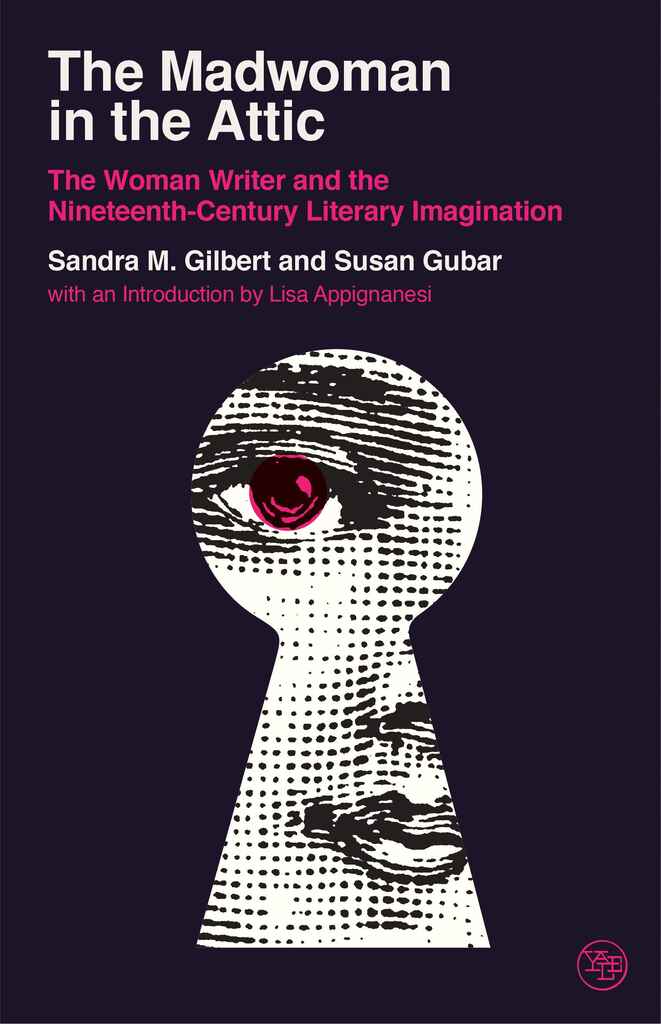 Take The Madwoman in the Attic by Sandra M. Gilbert and Susan Gubar, a seminal work approaching Victorian literature from a feminist perspective. Written as a conversation between two friends and academics, this brilliant book reads like an intellectual brainstorming session in a casual dining venue. Highly original, accessible, and not suffering from the morose gravitas academia is often associated with, this text is a fantastic example of creative nonfiction.
Tip: Remember to make your critiques creative
Literary criticism may be a serious undertaking, but unless you're trying to pitch an academic journal, you'll need to be mindful of academic jargon and convoluted sentence structure. Don't forget that the point of popular literary criticism is to make ideas accessible to readers who aren't necessarily academics, introducing them to new ways of looking at anything they read. 
If you're not feeling confident, a professional nonfiction editor could help you confirm you've hit the right stylistic balance.
Give your book the help it deserves
The best editors, designers, and book marketers are on Reedsy. Sign up for free and meet them.
Learn how Reedsy can help you craft a beautiful book.
Is creative nonfiction looking a little bit clearer now? You can try your hand at the genre, or head to the next post in this guide and discover online classes where you can hone your skills at creative writing.